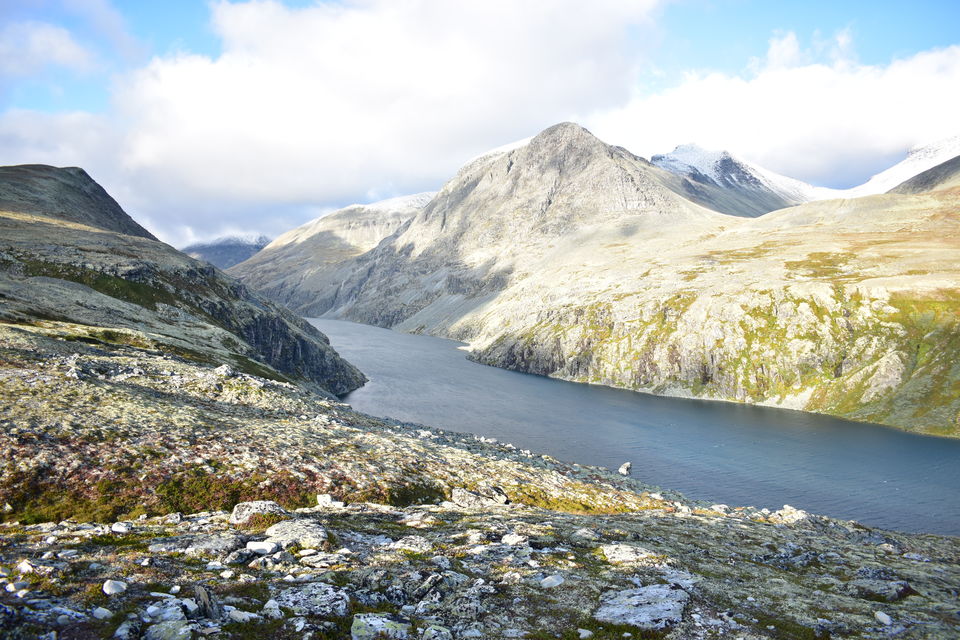 After a marvellous weekend, now it's time to pen down the story of one of the most memorable trip. The story I want to share is about team spirit, selfless acts of kindness and humble friendships. A few months back, my work team planned for the hiking trip in Rondvassbu, and I joined the same. The team members arranged the travel and accommodations well in advance, which made our excursion hassle-free.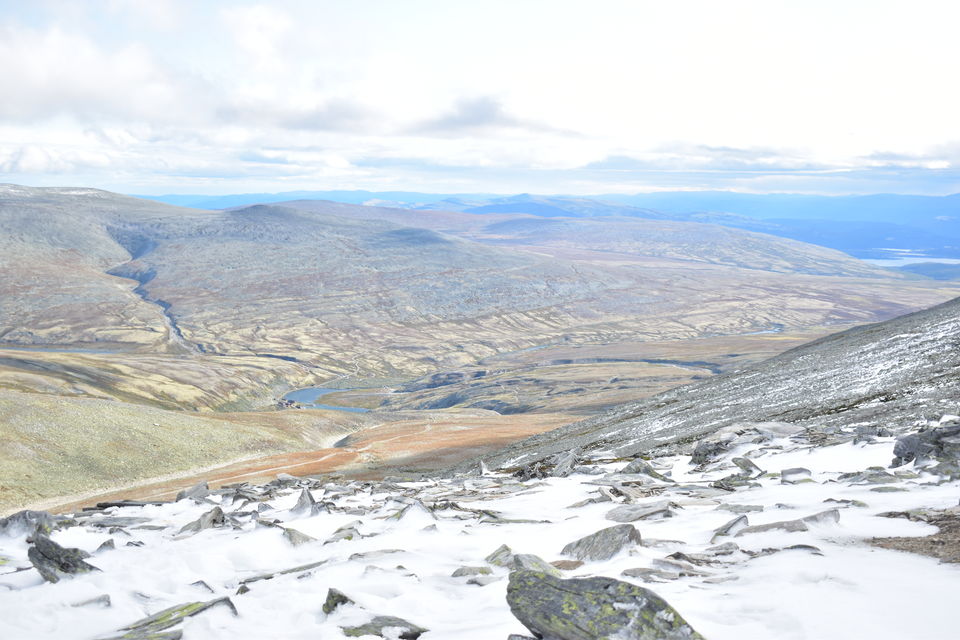 Rondvassbu is the centre of Rondane. Located halfway between Oslo and Trondheim, Rondane is packed with excellent hiking trails for all adventurers. The centre of the Rondane park is home to ten peaks reaching over 2,000 meters above sea level, with some of the farthest views in Norway. Rondvassbu is one of the most popular cabins and is the base of multiple peaks. For more information about it, click here.
PS - Since Rondavassbu is a centre for multiple peaks, we have also not finalised the summit for hiking initially, but later we decided to go for Veslesmeden.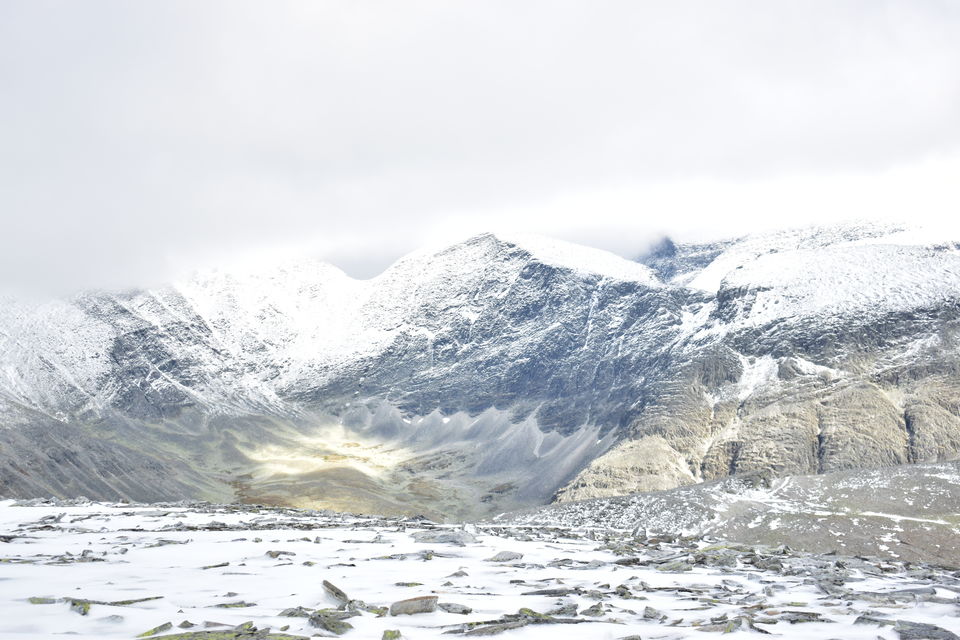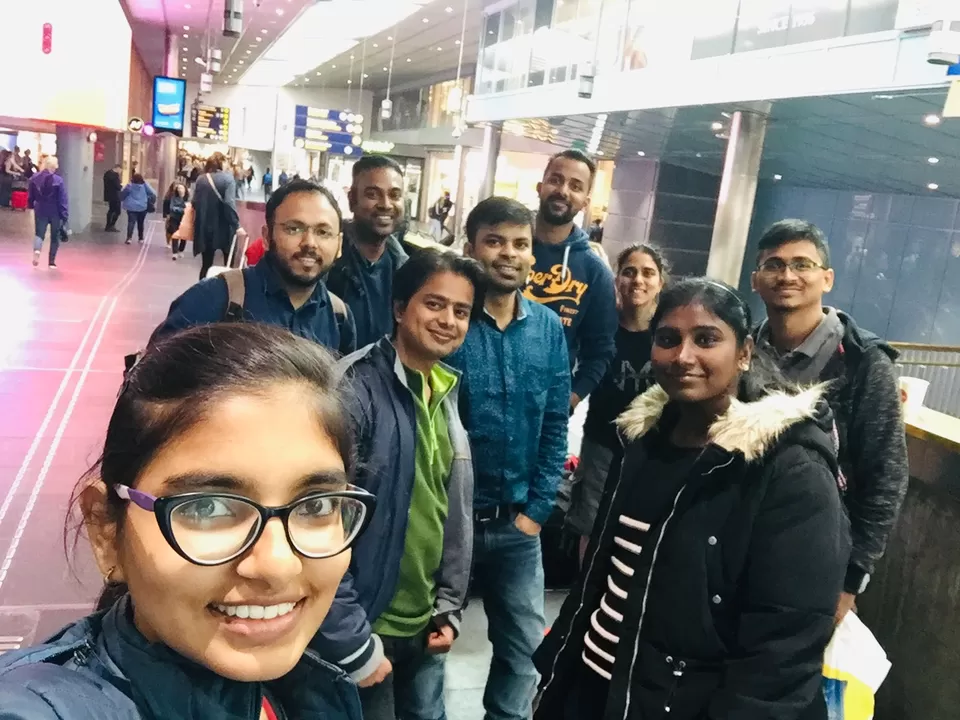 We started our journey from Oslo Central Station on Friday at 2:00 PM to reach Otta station. The train journey was of approximately 4 hours. We played games, shot some videos, ate snacks and enjoyed the whole journey together.
Around 5:40 PM, we reached Otta station.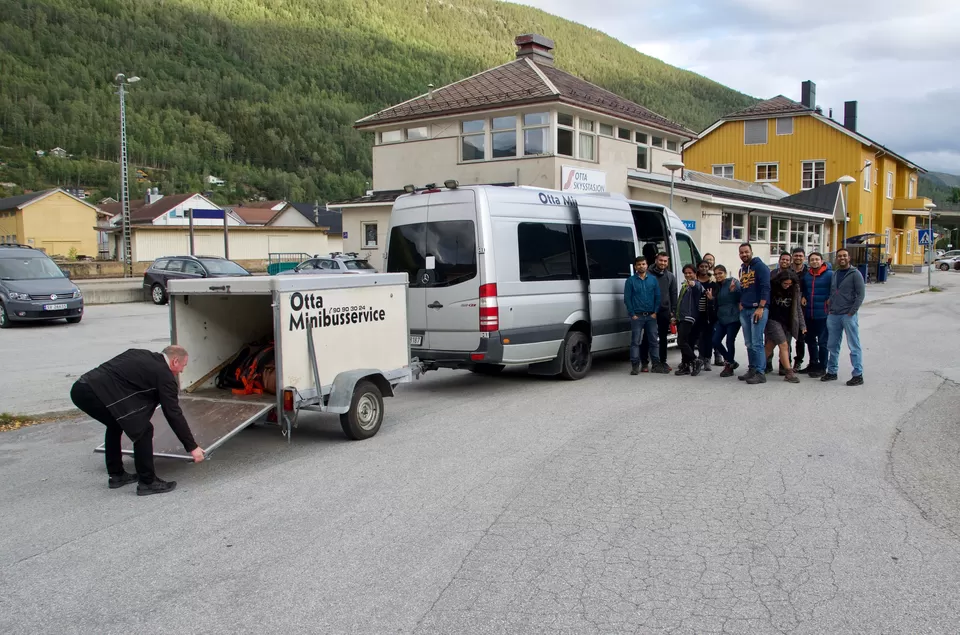 From there, we get into our taxi. After a drive of about 45 minutes, we reach Spranget.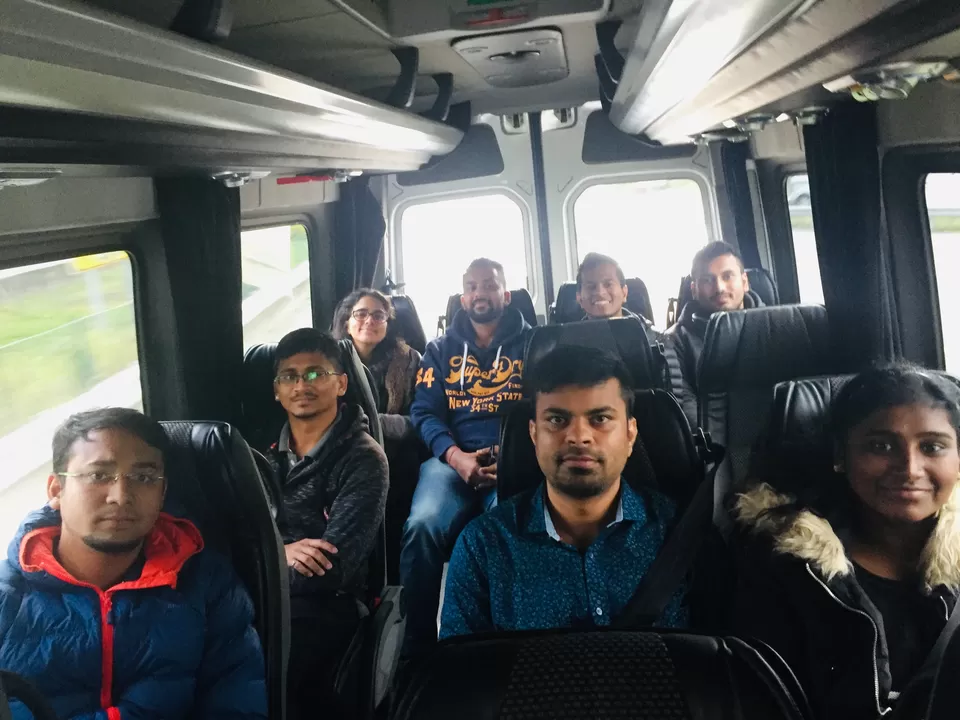 The Trek Begins !
After coming out of the taxi, we all realised the sudden fall in temperature. We all took out our woollens as it was cold in Spranget. It was a parking place. We had two options, either to walk down to the cabin or to take the bicycle. Some people opted for a cycle, while others decided to walk.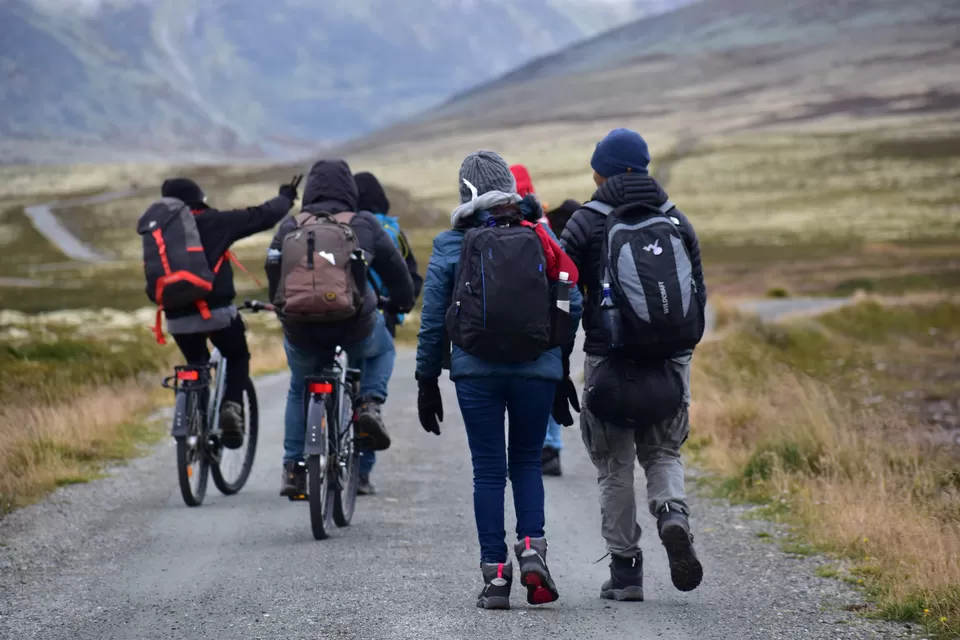 I decided to walk as I wanted to enjoy the view. Nature was overwhelming. The weather was a bit cold, but the landscapes were so mesmerising that we enjoyed each moment of the 6 km walk.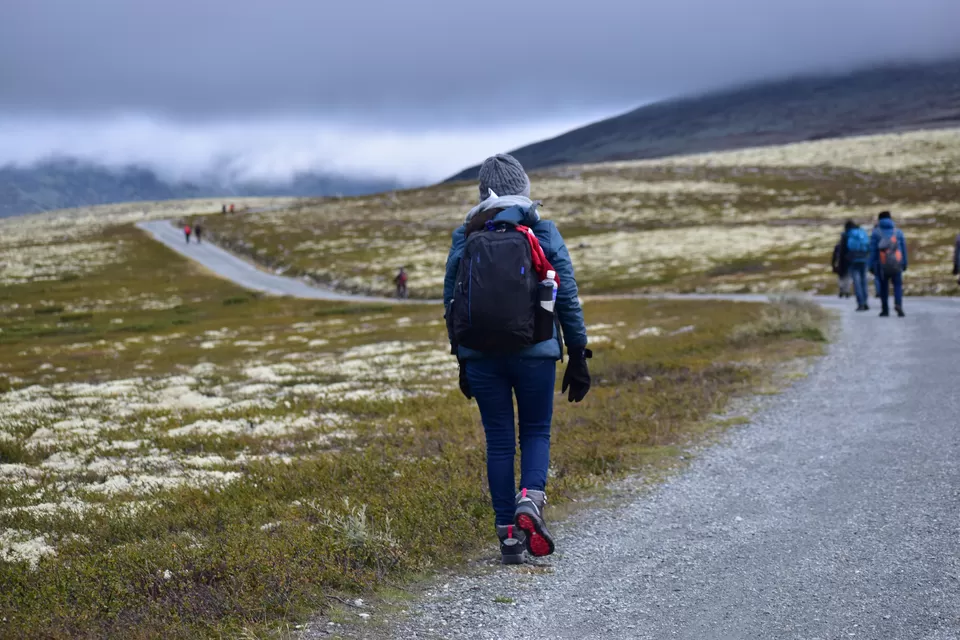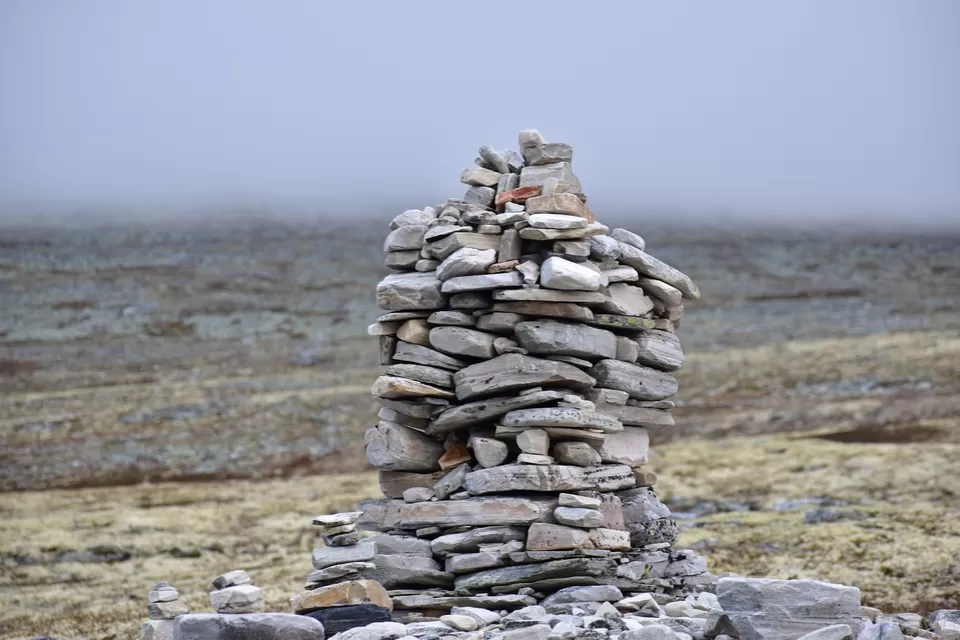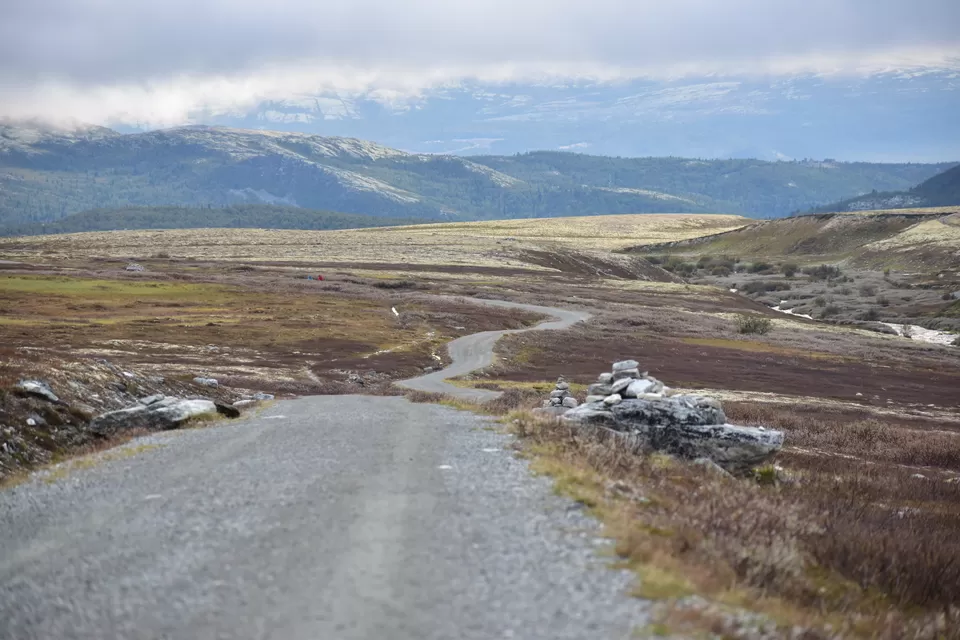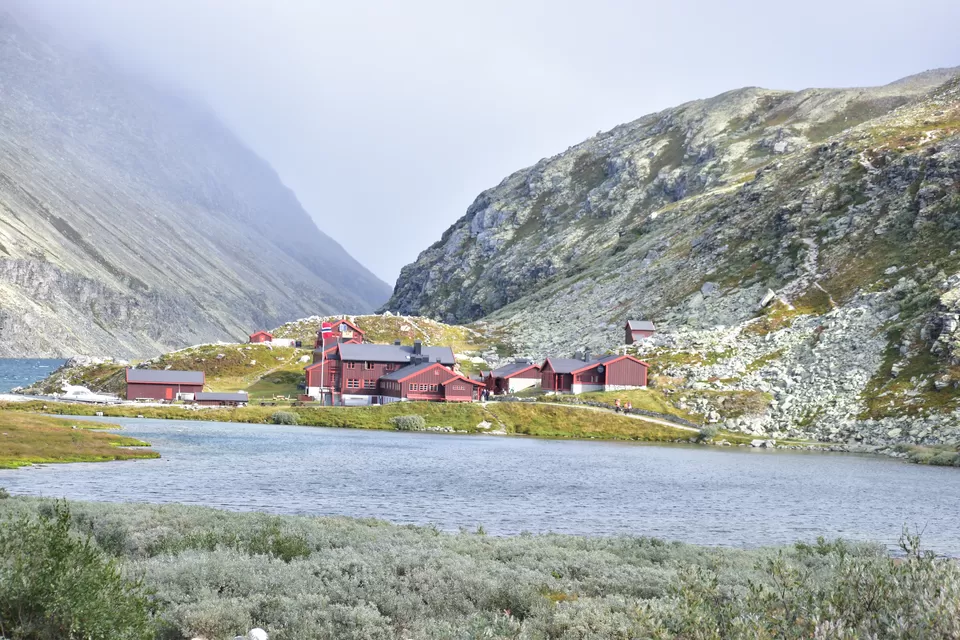 We reached the cabin around 8:00 PM. The location of the cabin was astounding. Our dinner time was at 8:30 PM, so we kept our luggage in the room and went for dinner directly. The dinner was a 3-course meal, and it took around 1.5 hours to complete.
PS - The cabin provides food for both vegetarian and non-vegetarians.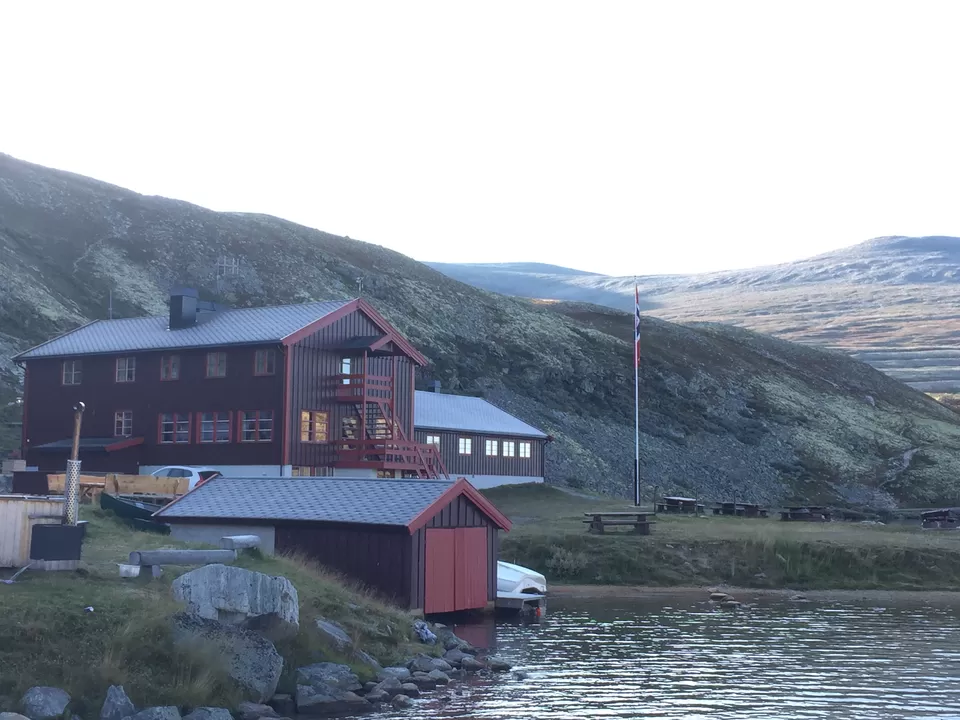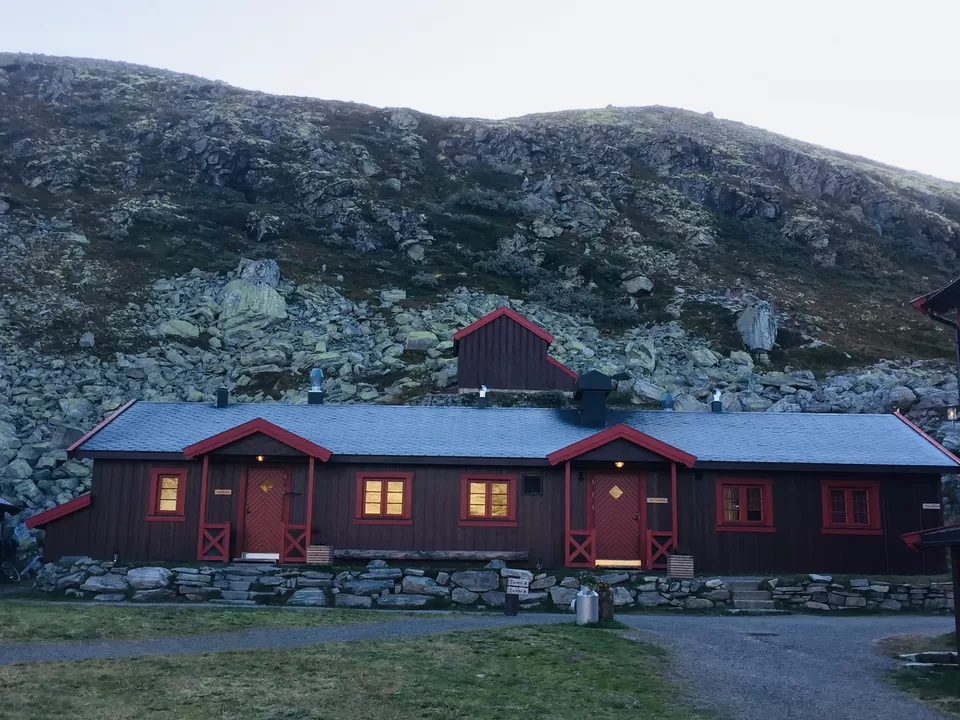 Some stayed back after dinner, and some went straight back to their room. It was chilling cold but what happened the next day was much unexpected.
The morning was even more chilled. We had decided to start the hike around 10:00 AM. We all got ready and had our breakfast. Also, we packed some for lunch, as it's a long trek, and we would need something to eat during our hike.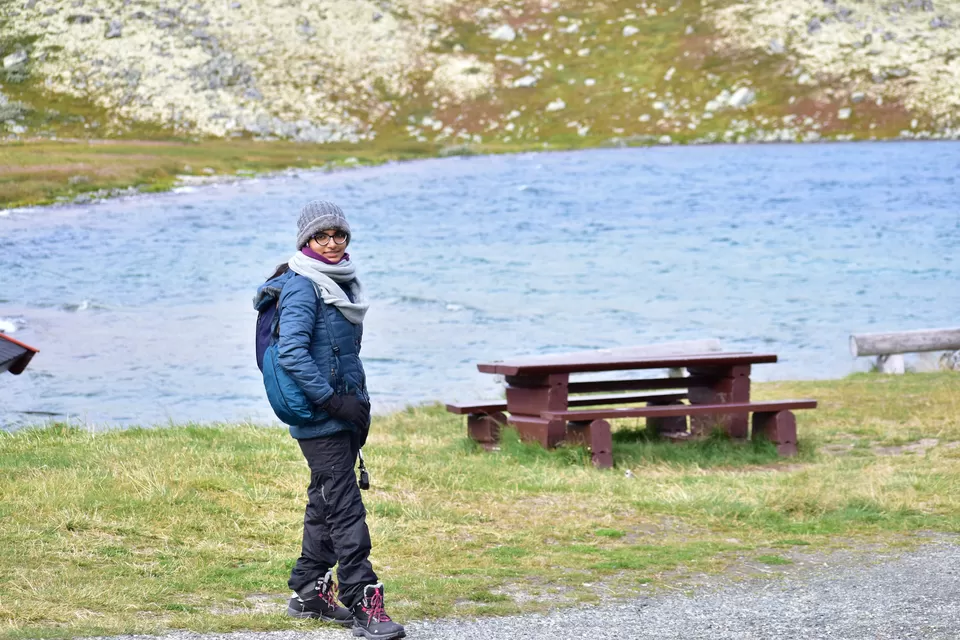 The Beginning of the adventure !
We all were super excited for the hike, unknown of what the mountains had to offer us. The beginning was fun. We found some sheep on our way.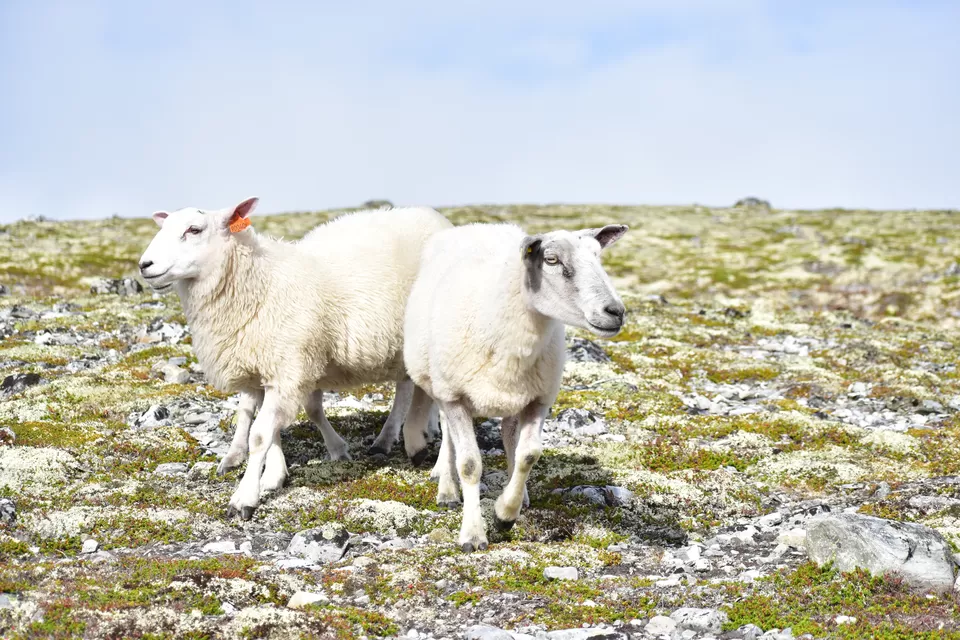 The route was beautiful, and there were red-coloured T marks for guiding us throughout the hike.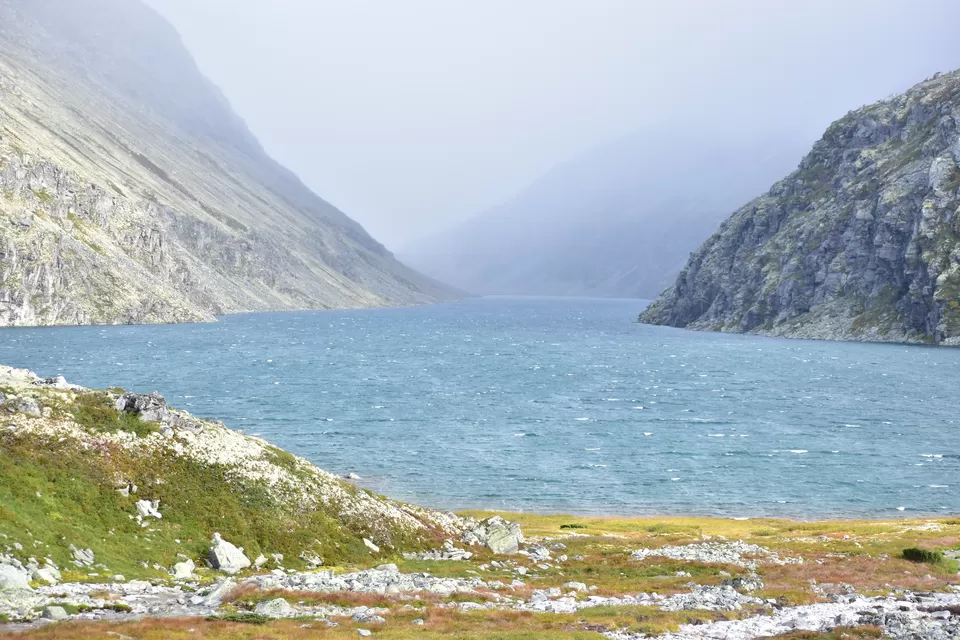 The Struggle !
After 20 minutes of walk only, we started to feel heavy winds. After walking for a few more minutes, slight rain started, firstly we thought its water, soon we realised its snow. The snow with heavy winds turned out to be a snowstorm. The weather conditions suddenly changed, and it was getting difficult to move ahead in such windy and snowy weather.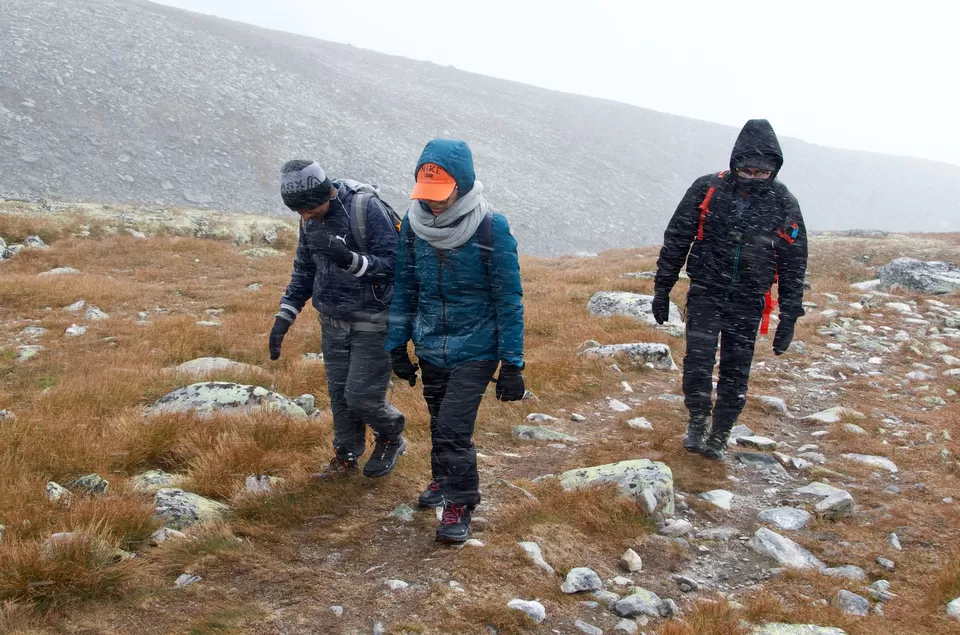 The weather conditions were not in favour, and some of us struggled a lot. As it was snowing, I couldn't walk as my specs were getting fogged with snow and the visibility was very poor. During my struggle, teammates came up for help and kept me motivated to complete the hike. Their humble efforts kept me going throughout.
Although it is a mediocre hike, it turns out to be difficult because of extreme weather conditions.
Relief !
After some time, it stopped snowing. We managed to increase our speed somehow. Even the view got clearer now. This hike was getting more challenging with full of ups and downs.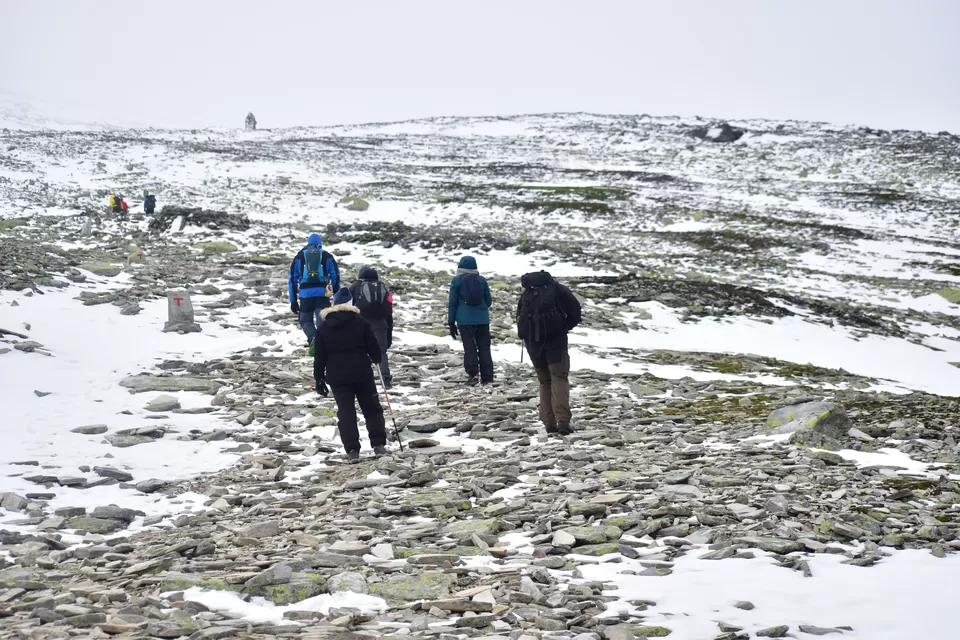 The Bigger Struggle !
Wind once again increased while we were heading towards the summit. The weather changed drastically. The temperature went down to -20 and visibility got poor due to hailstorm and snow. Some of us felt that we wouldn't be able to reach the summit. But then few team members not only kept us motivated but even helped us throughout the hike.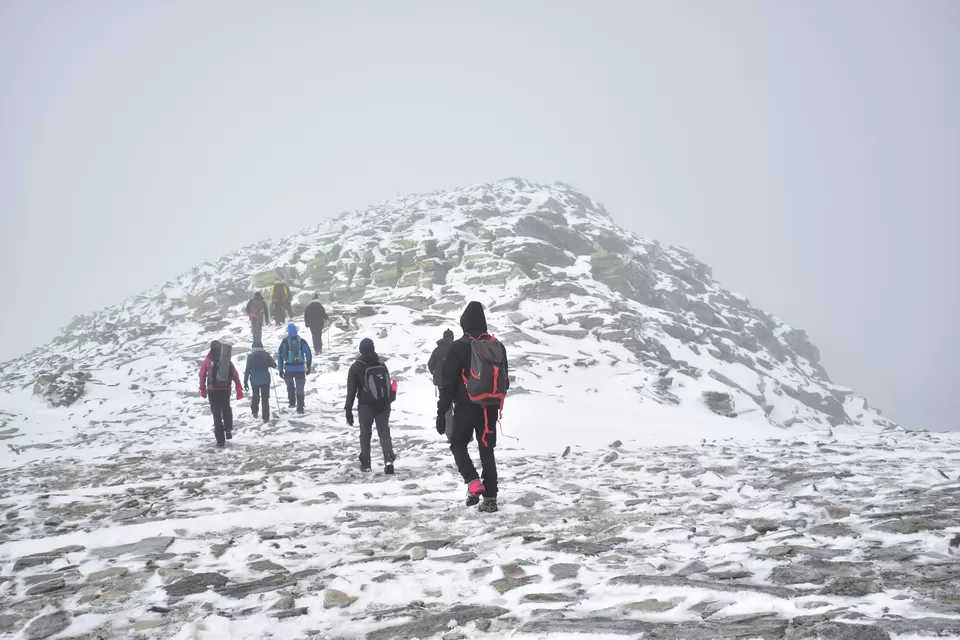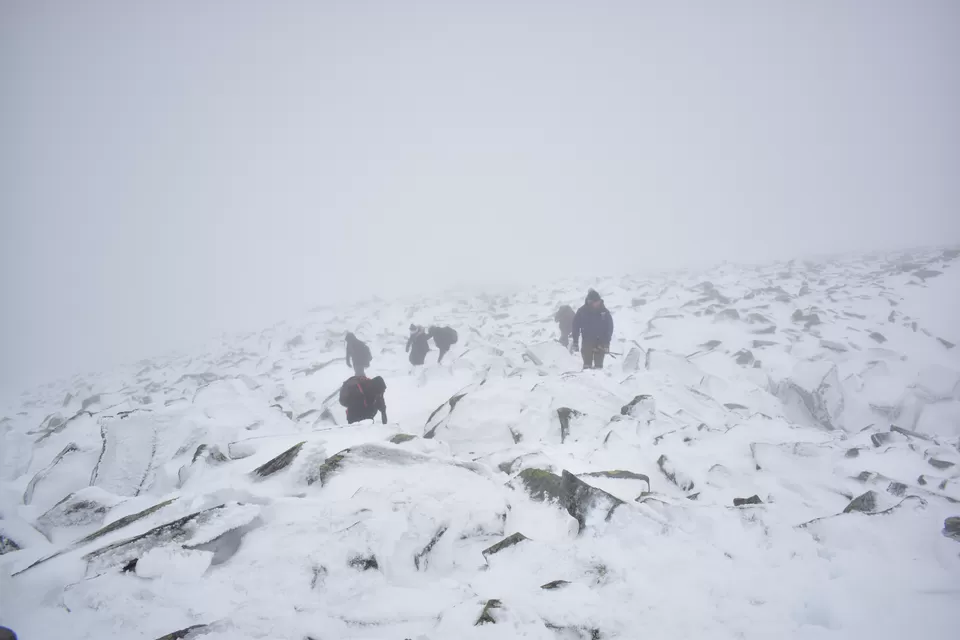 Victory over Mountains and Extreme Weather Conditions
The team spirit paid off, and we all made it to the top despite all the odds. The weather challenged all of us, but together we all managed to reach our destination. It took us 5 hours to reach the summit.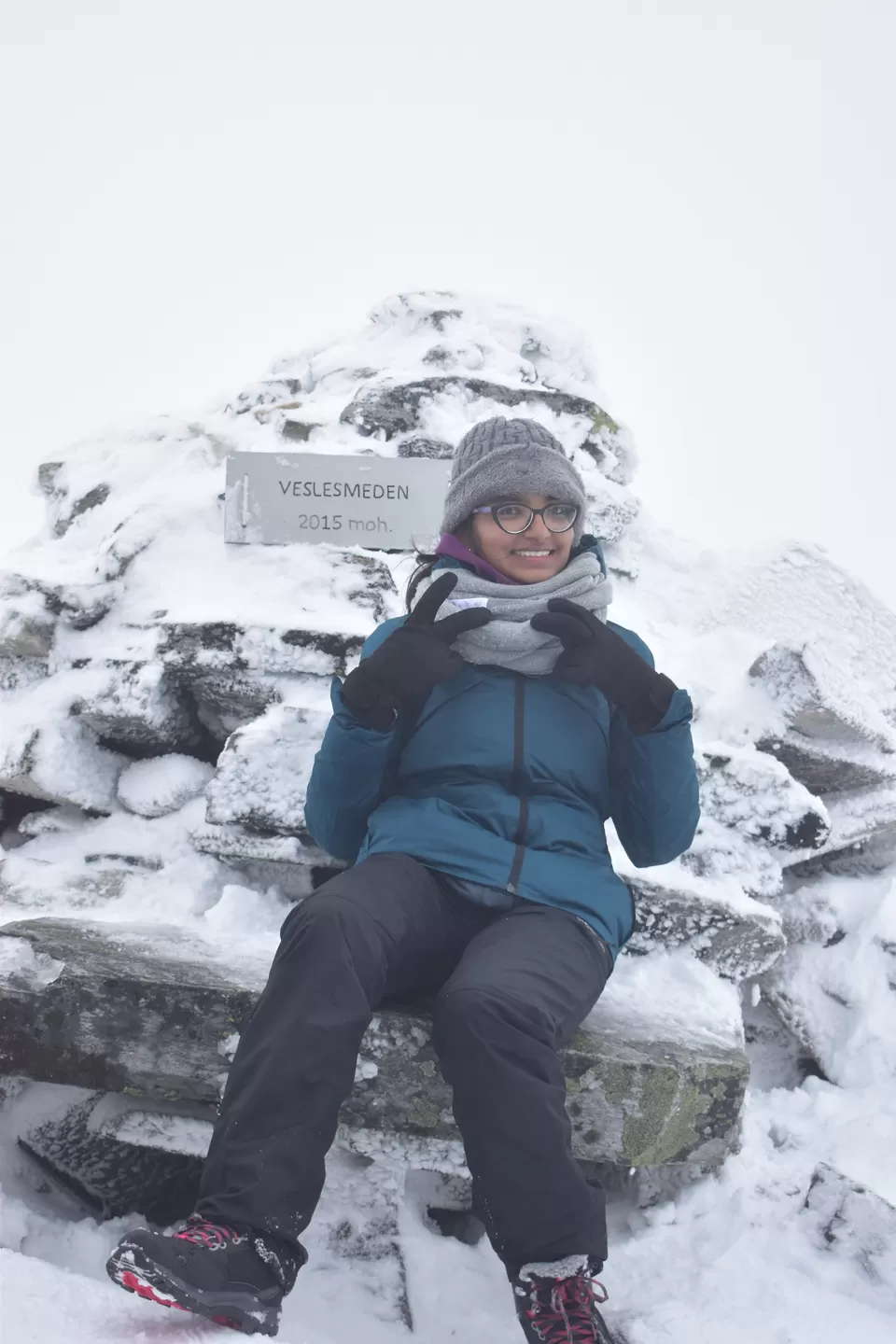 Finally, we all reach the top. We spend a half-hour at the top due to the weather, but we have conquered the peak, which was a great feeling.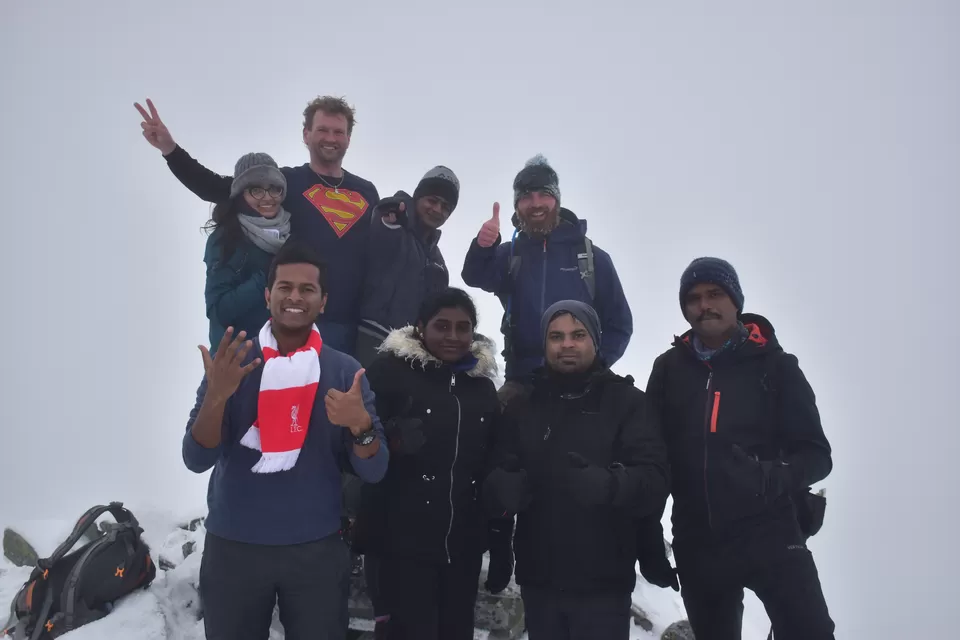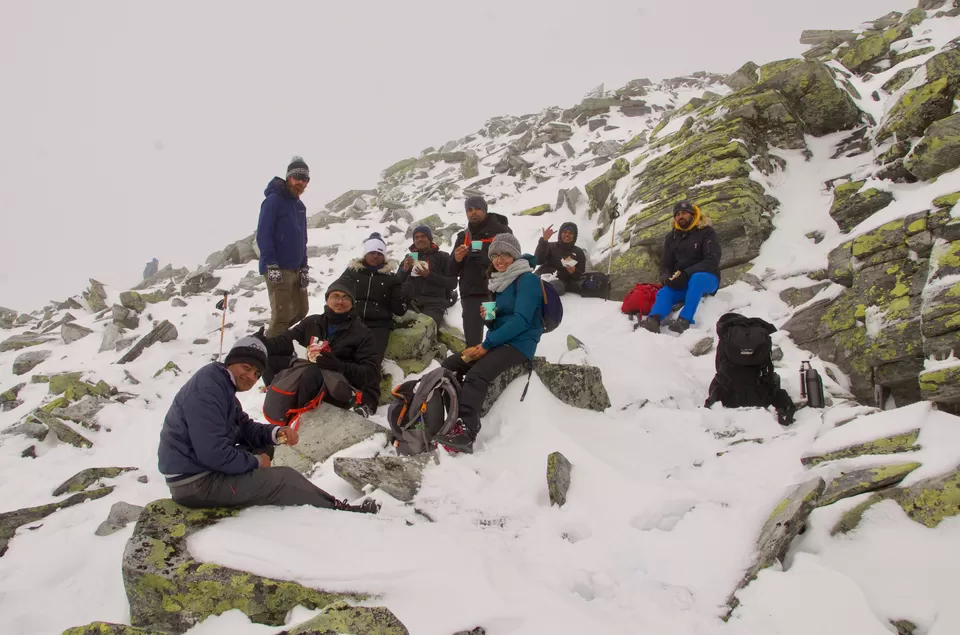 Returning was easy as the weather changed and this time in our favour. Now we can enjoy the view and the trail.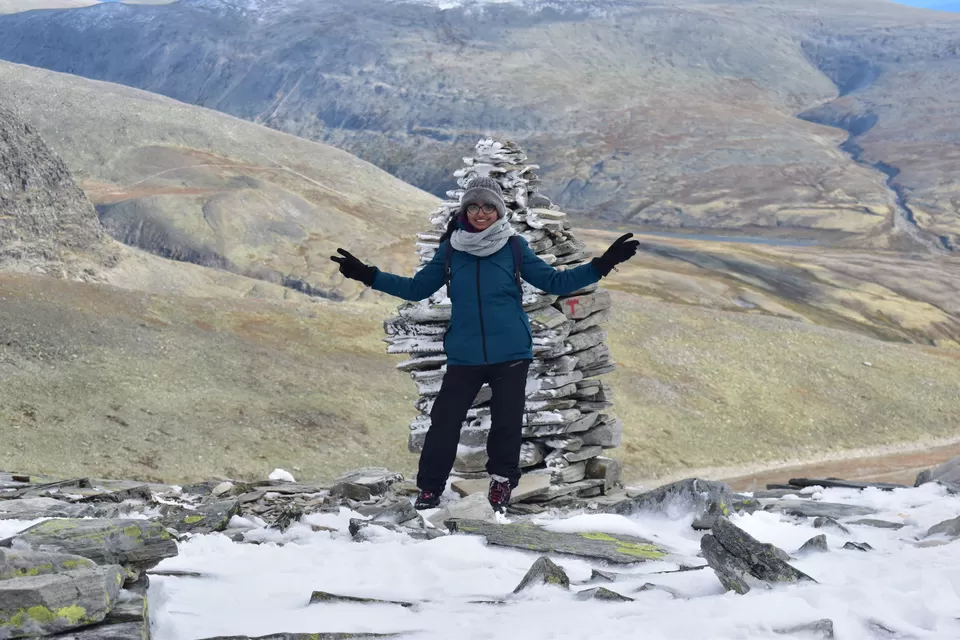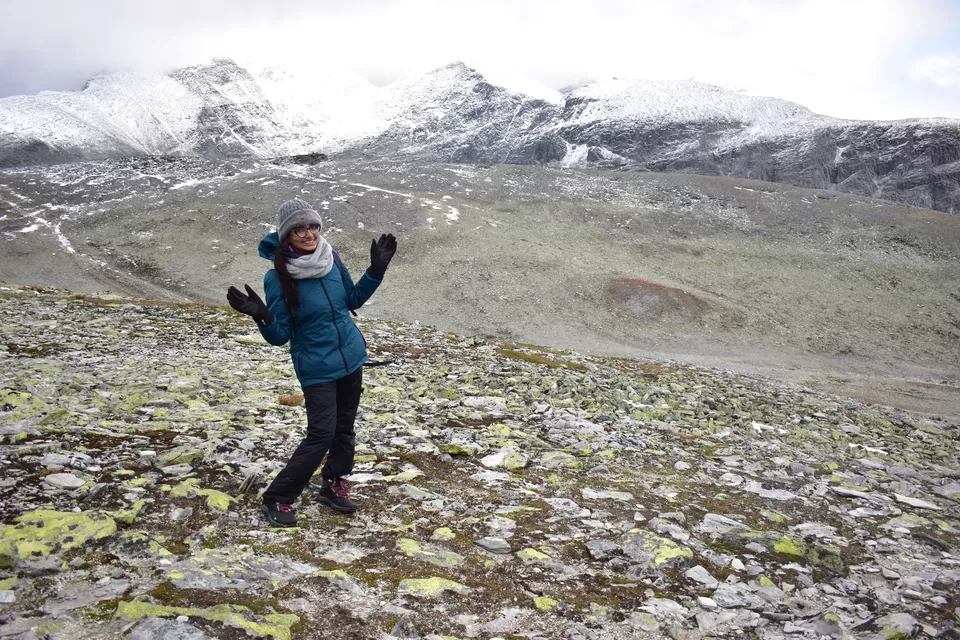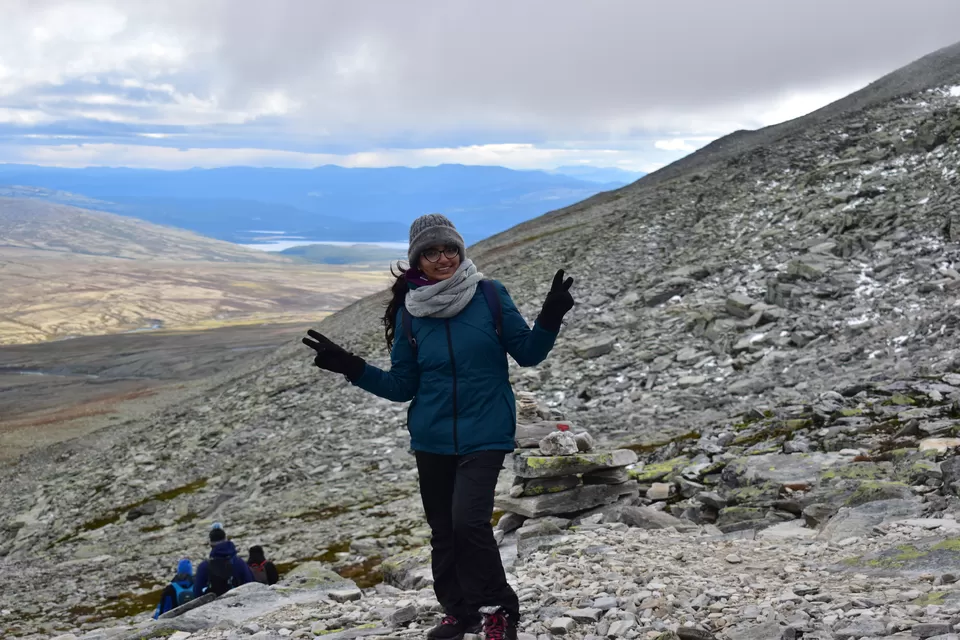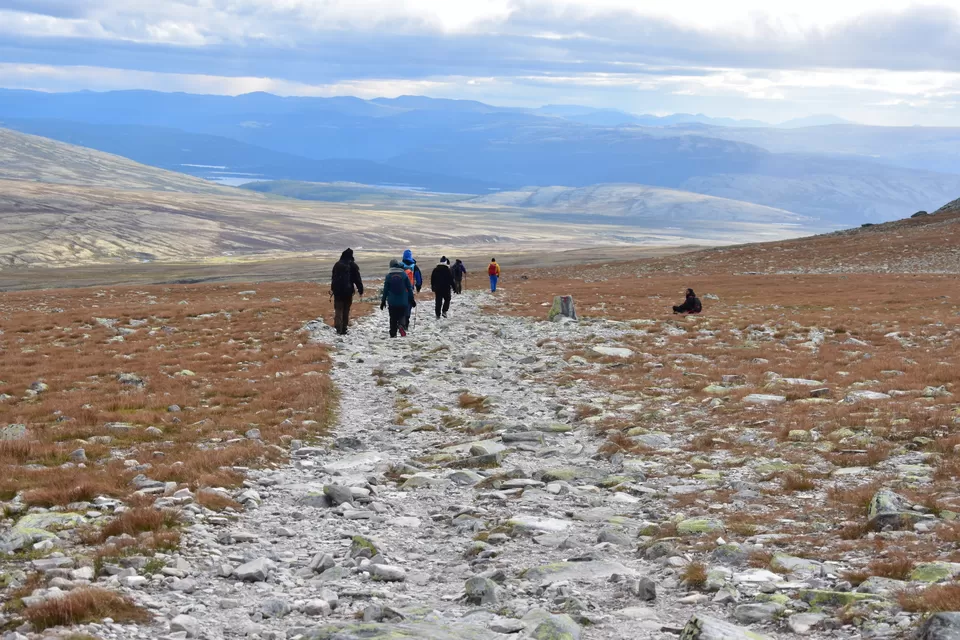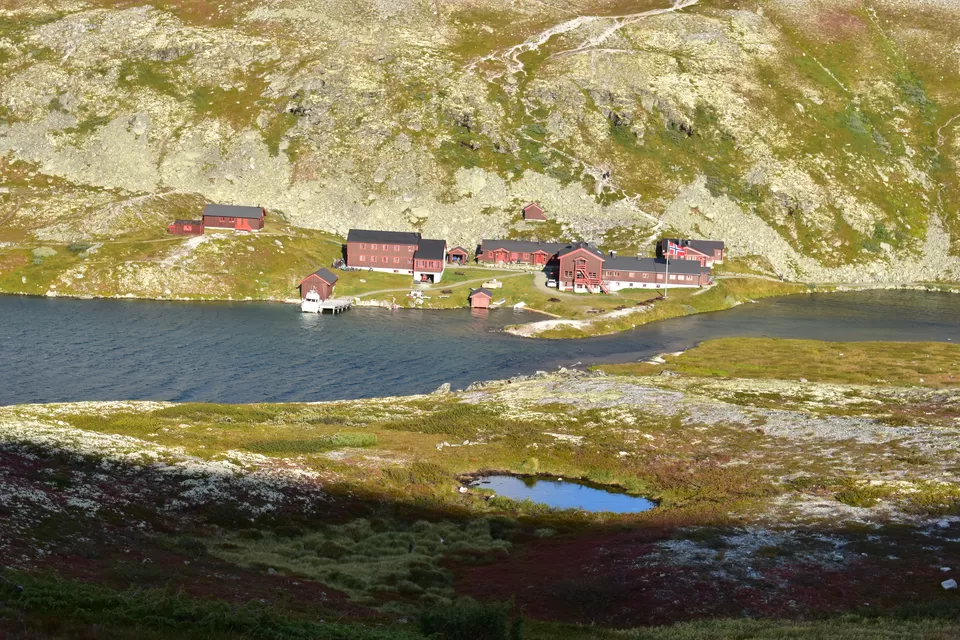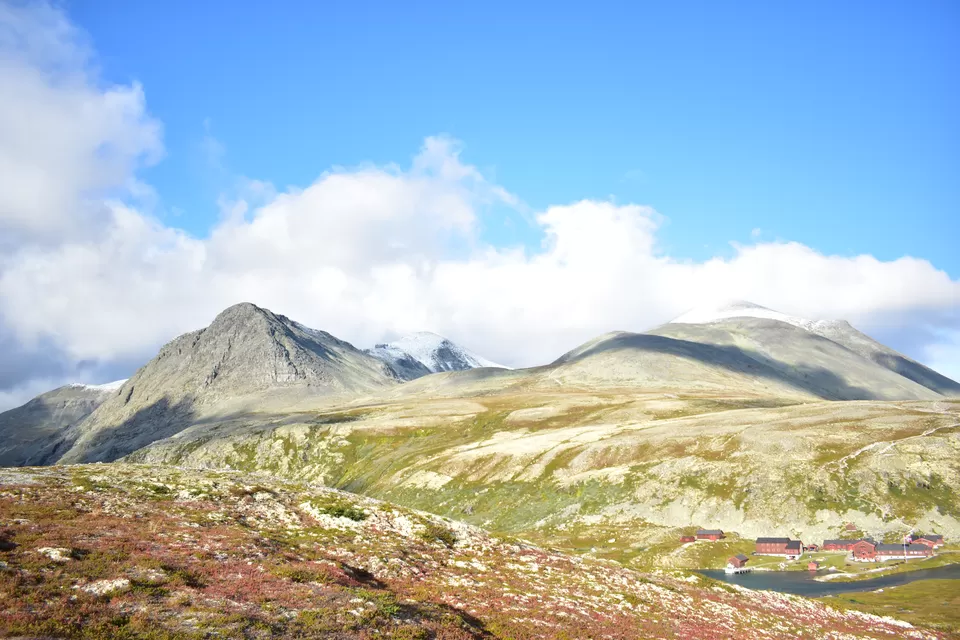 We all managed to return in 3 hours. Though our dinner-time shifted from 6:30 to 8:30, we got some extra time to relax before dinner.
The next morning !!
The next day was beautiful. It was a warm sunny day with no wind. We have to head back after breakfast. We all checked out and roamed around the cabin for a while.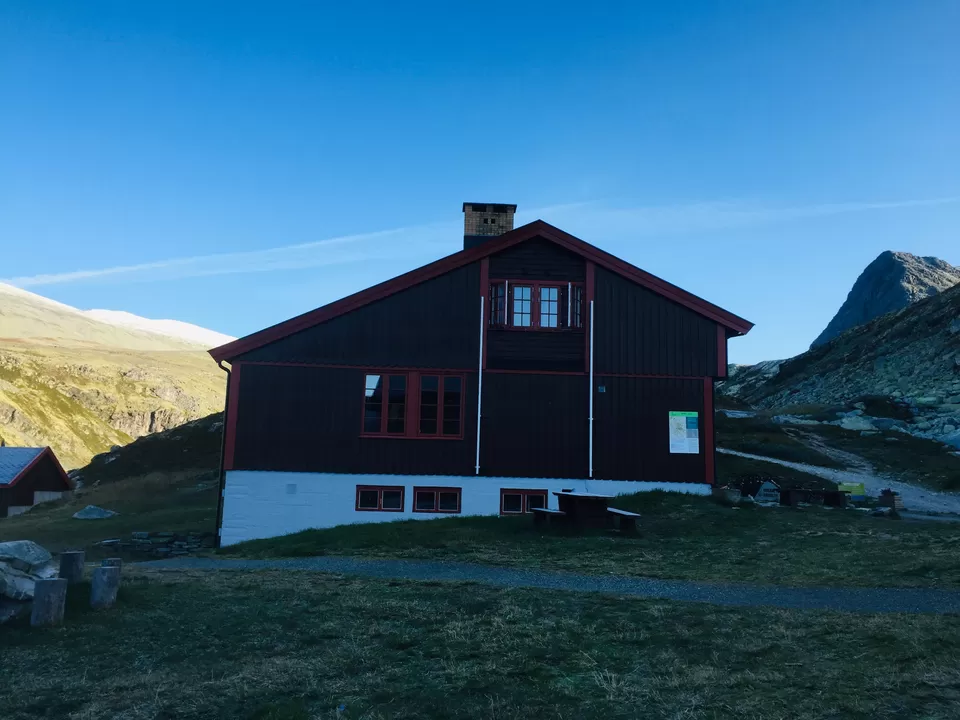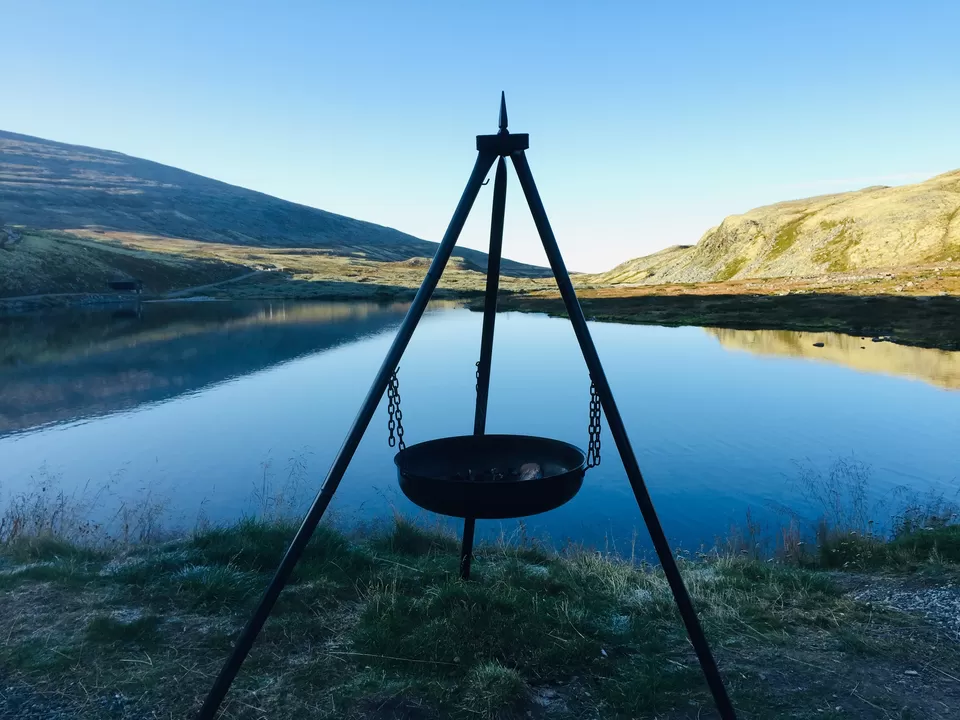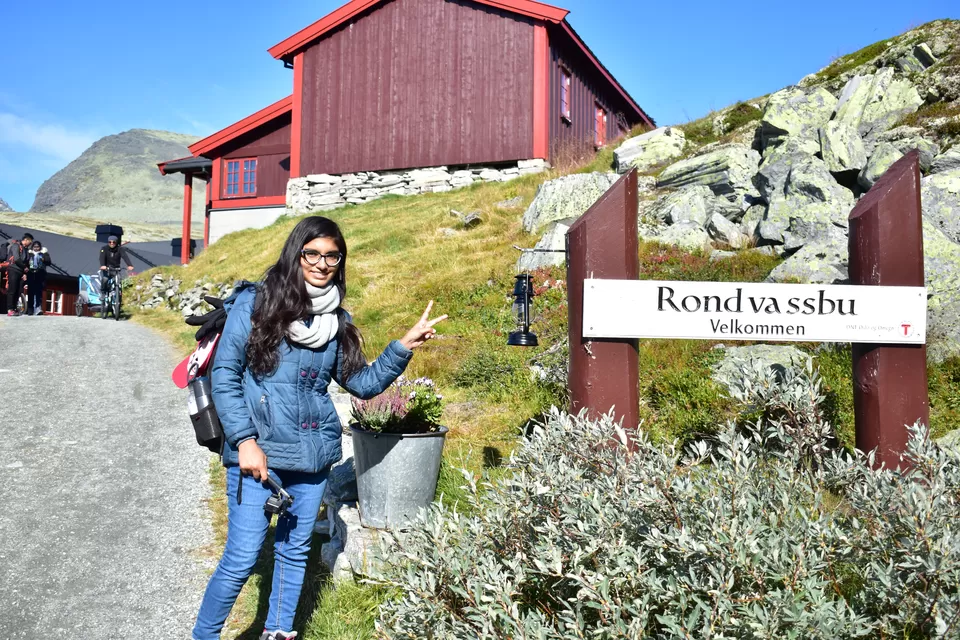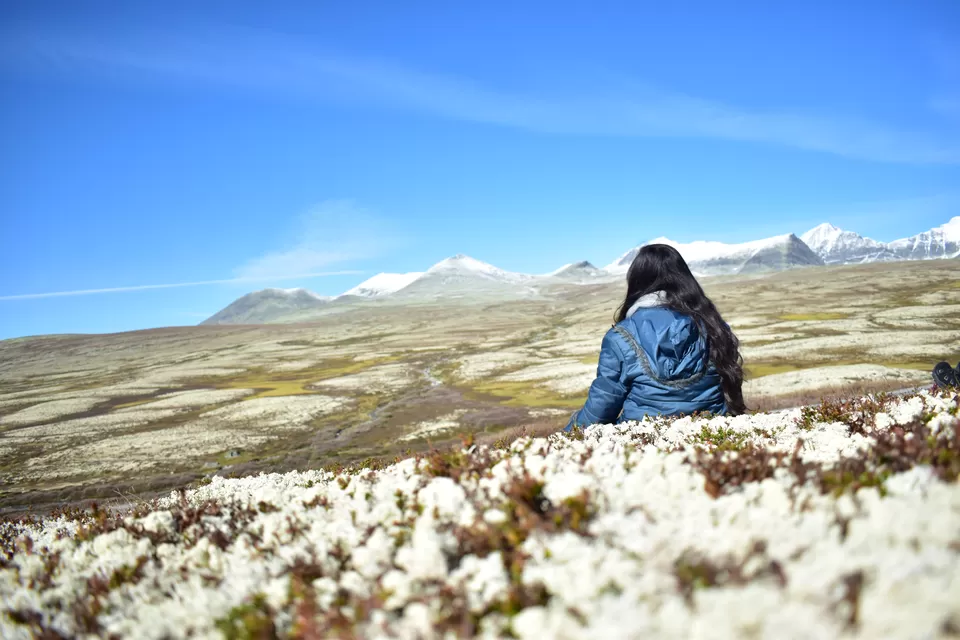 Conquering Mountains and Finding Friends !!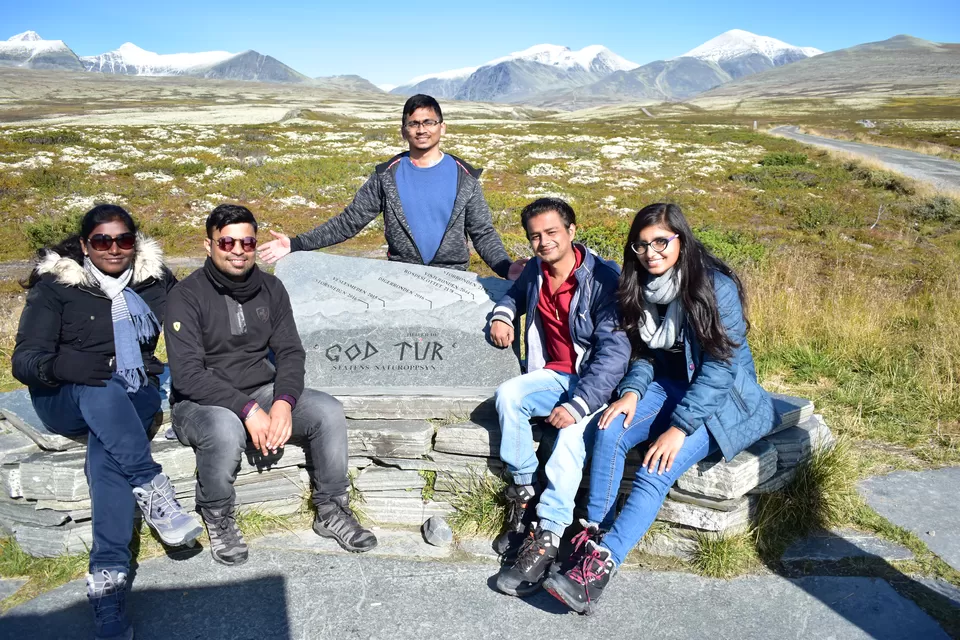 We reached Otta early. We spend some time near the riverside to relax.
It was a wonderful trip with awesome people. Our journey ended in Oslo. We all came back with a bunch of precious memories.
How to plan?
Oslo to Otta - Train journey (approx 3.5 hours)
Otta to Spranget - Taxi (approx 45 mins)
Spranget to Rondvassbu - 6 km walk (approx 1.5 hours)
Cost of the trip:
Train tickets - 115.40 Euros
Taxi - 11.60 Euros
Accommodation and Food - 228 Euros
Extra Expense - 5 Euros
Total cost - 360 Euros
PS- You can save in accommodation if you are a DNT member.
What to pack?
1. Most important is hiking shoes.
2. Woollen Socks
3. Winter Clothing as the weather changes drastically in the mountains.
4. Waterproof and windproof jacket
5. Waterproof and windproof hiking pants
6. Hiking bag
7. Hiking Poles
8. WaterBottle
9. Energy drinks
10. Lights snacks
PS - Try hiking shoes before going hiking. If you wear specs, do carry a cap in case of rain showers or snow.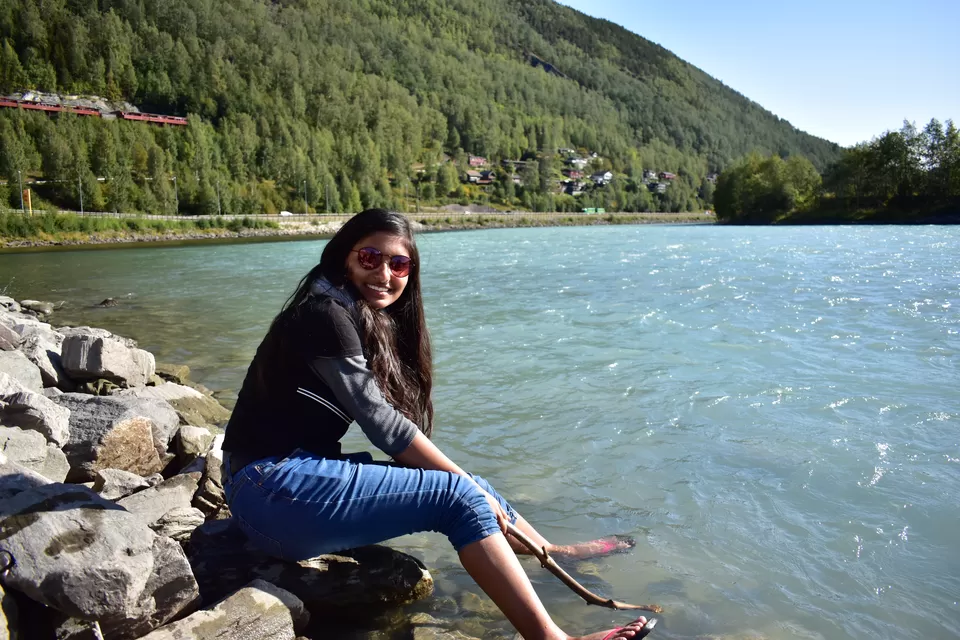 This hiking trip taught me a lot about how incredible things can occur when there is teamwork. Surround yourself with people who motivate you, and you will achieve no matter what.
Keep travelling!
Love, Live, Laugh and Travel!!
Also follow us on instagram @trawheeling