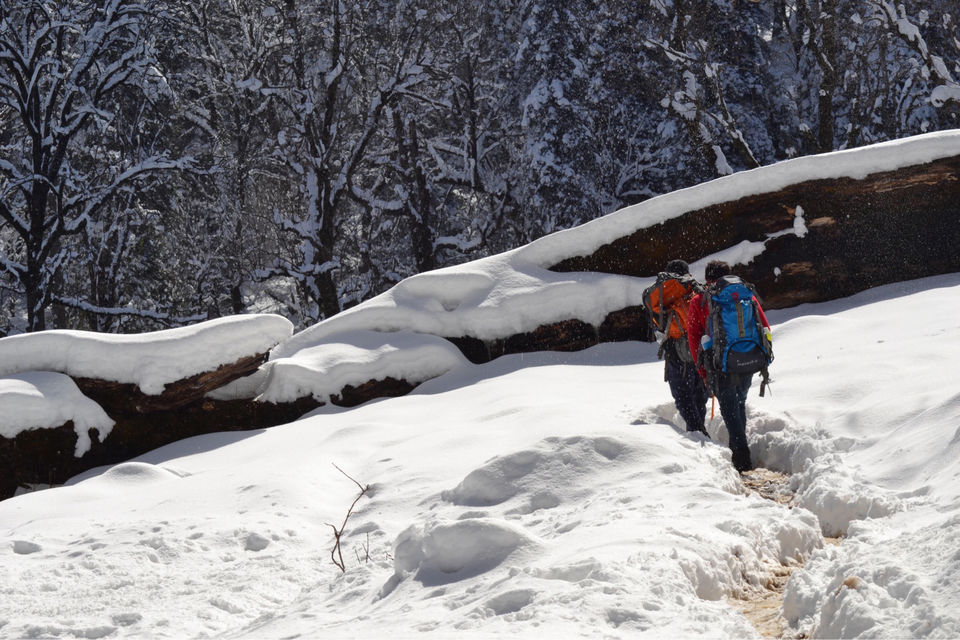 the Name of Destination is kedarkantha trek, the trek starts from Small Village called #Sankri of Distt. Uttarakashi
Tent life - a Soulful view all covered with Snow, famous for its beauty - forests.
#Explore #trek #himalayas #2017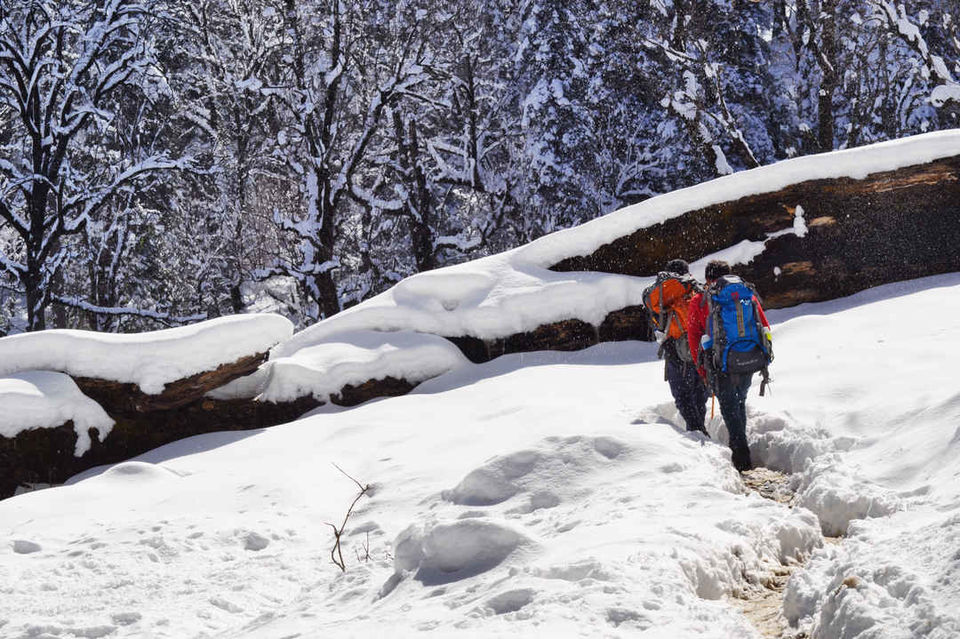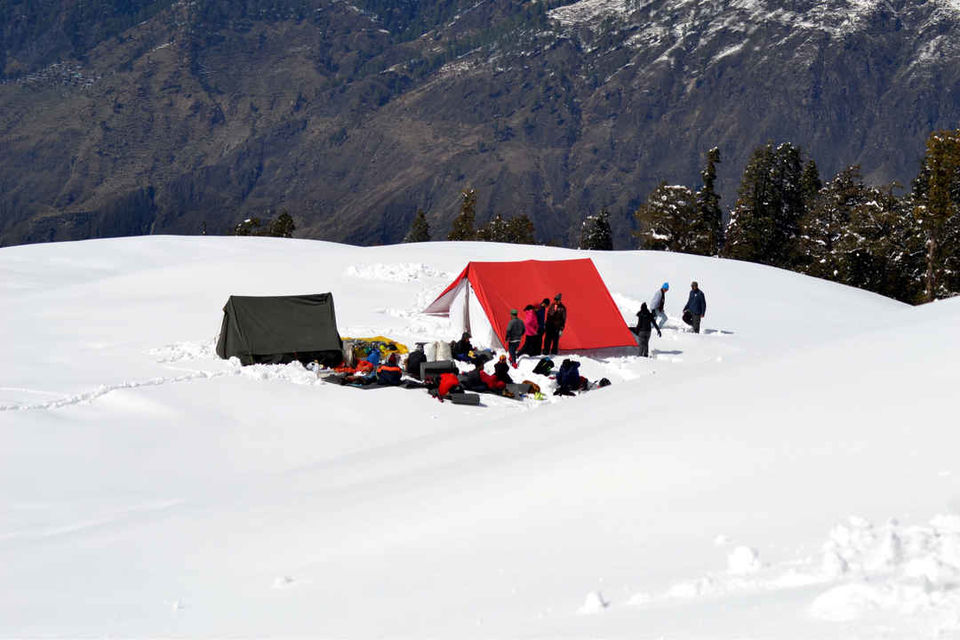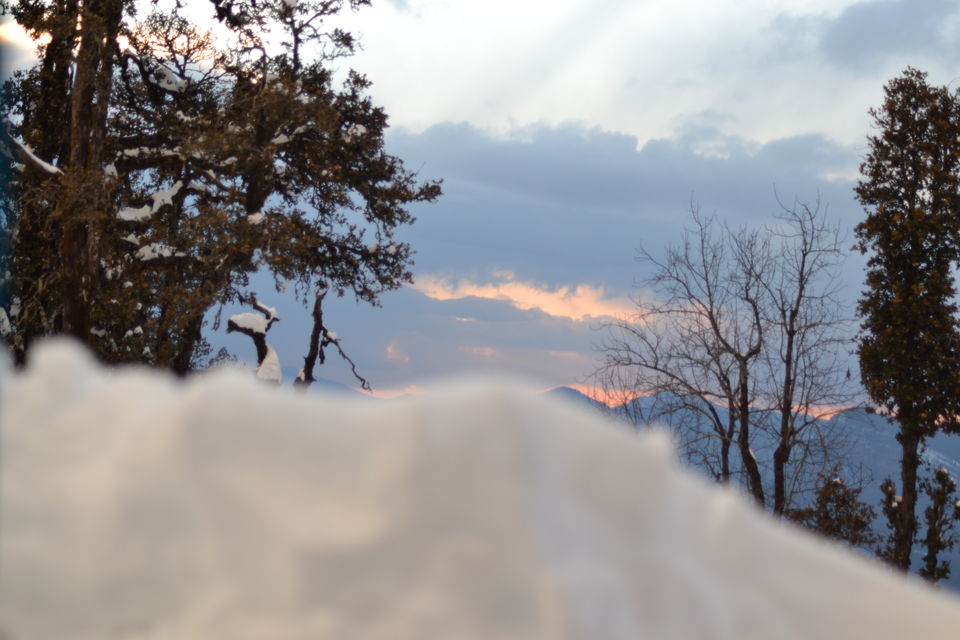 Dehradun to Sankri -
Arrival at Sankri ( 6,400 ft ) around 6:00 pm in d evening - the last Village connected by Bus and has no telephone connections (except Bsnl). There are only two direct buses from Dehradun to Sankri nd they start early morning for Sankri at 5 am and 7 am.
Its approx 220 kms from Dehradun
Sankri to Juda ka Talab -
Wake up with a beautiful Morning view outside the Room, which brings a big smile on my face admiring the beauty.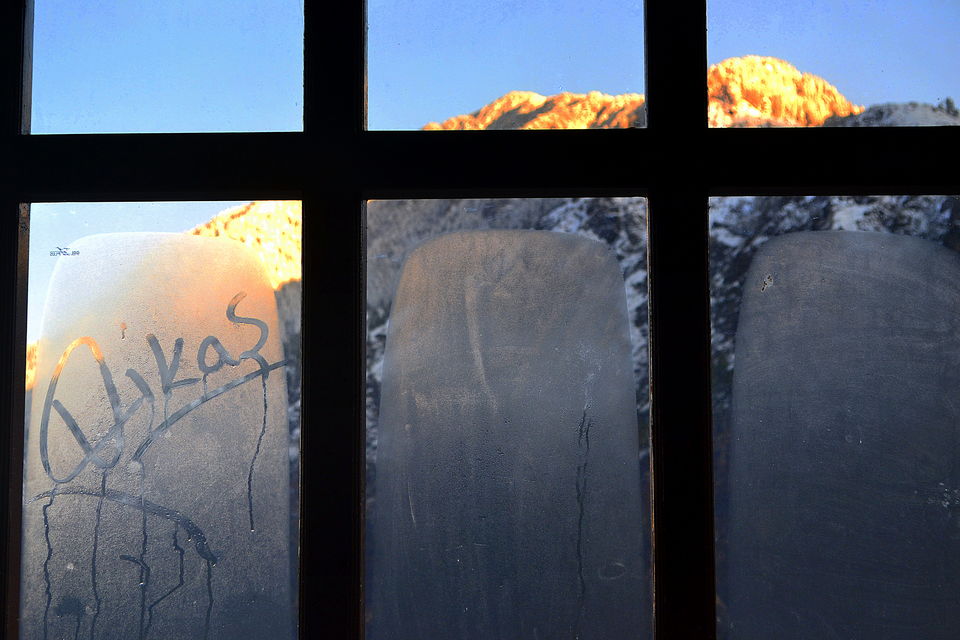 All trekkers were Ready with their Bagpacks, done with the Breakfast. Me & my friend were busy in buying snow boots from Outside as my trek leader told me will be Required because of heavy snowfall conditions.
Around 8.30 we Started our Journey it was an approx 6 kms for today. The trail passes through the village snow was in melted condition there but as we keep on hiking the view comes with the dense pine forests, Maple trees, few streams and finally opens out to beautiful meadows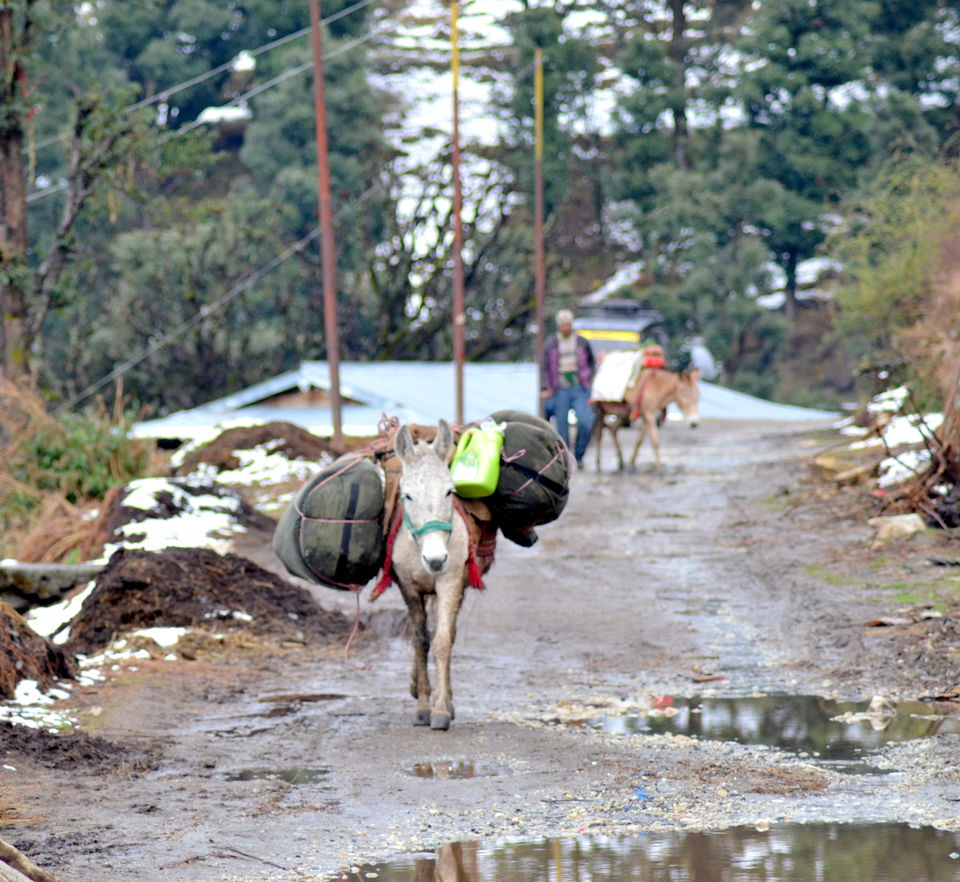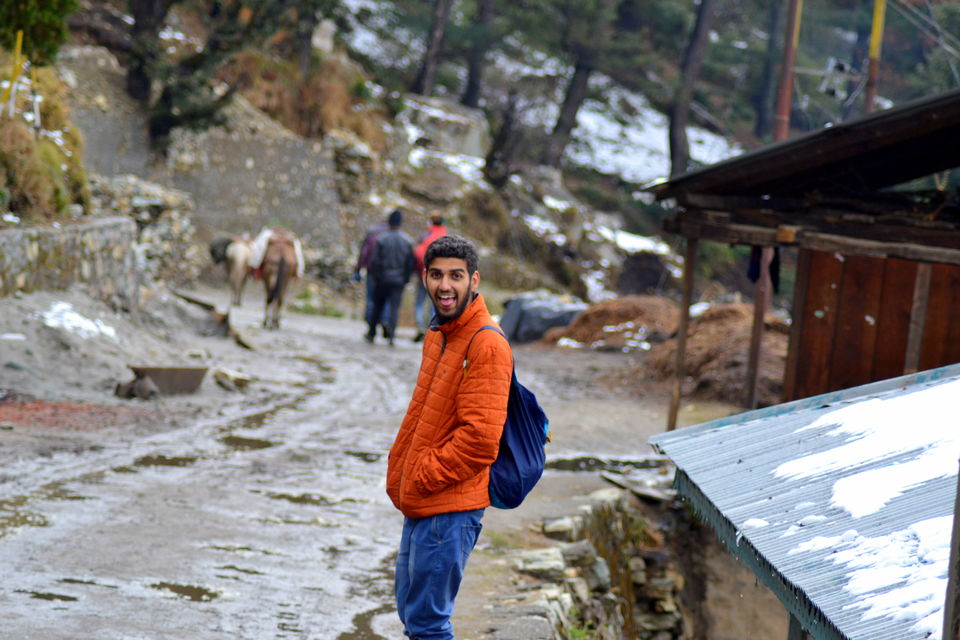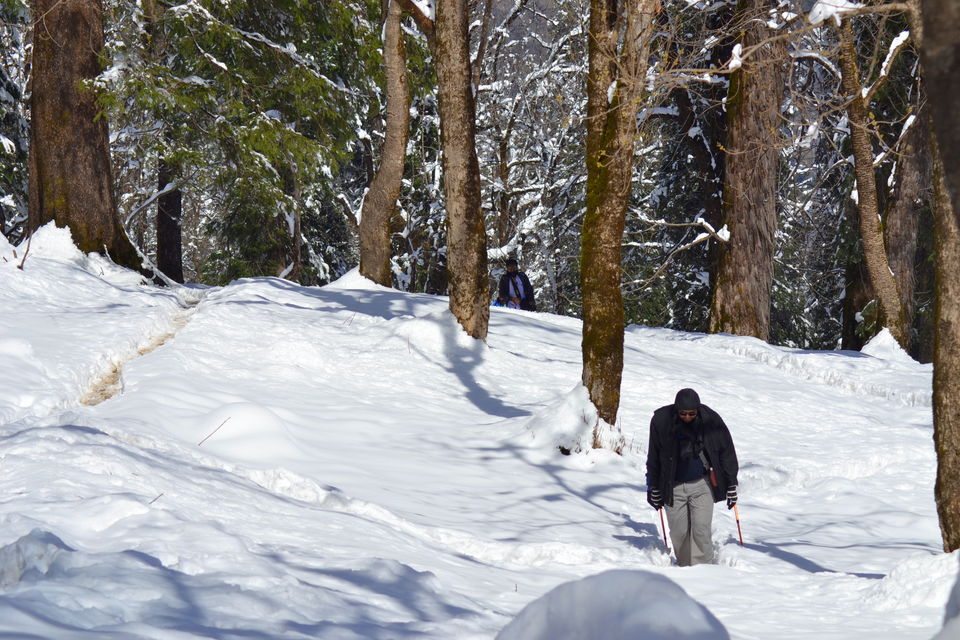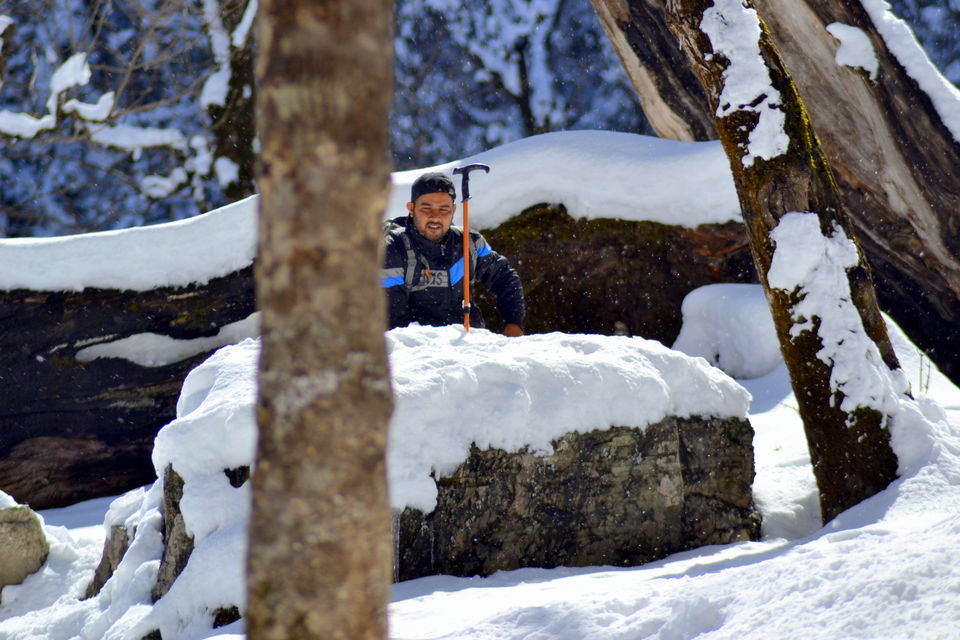 We reached Juda ka talab around 4:00 P.m ( Our fisrt Campsite ) & the Process of Snow beating was Started for setting our Camps. After that we Explored the nearby beauty remote frozen Lake, Pine & Oak tress all were looking So beautiful covered with snow white
Late night we gaze at Stars, had a great time with our Leaders nd our Cook ( Rajesh bhai )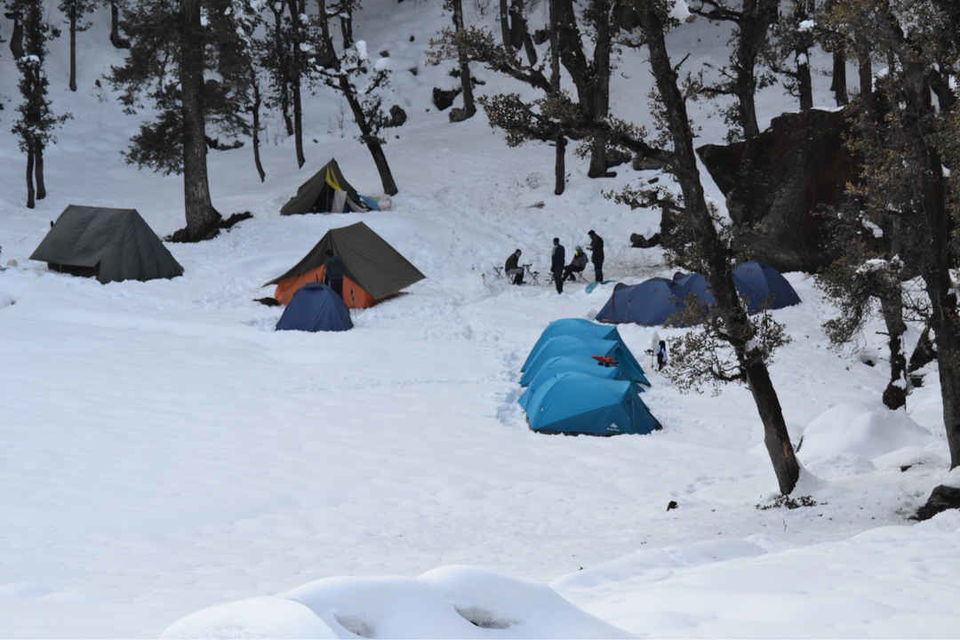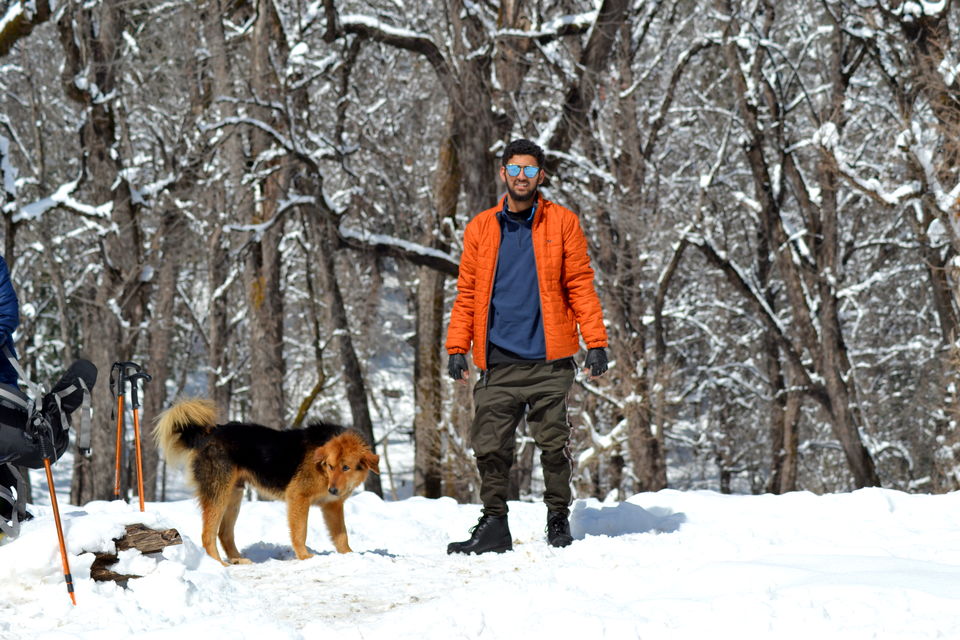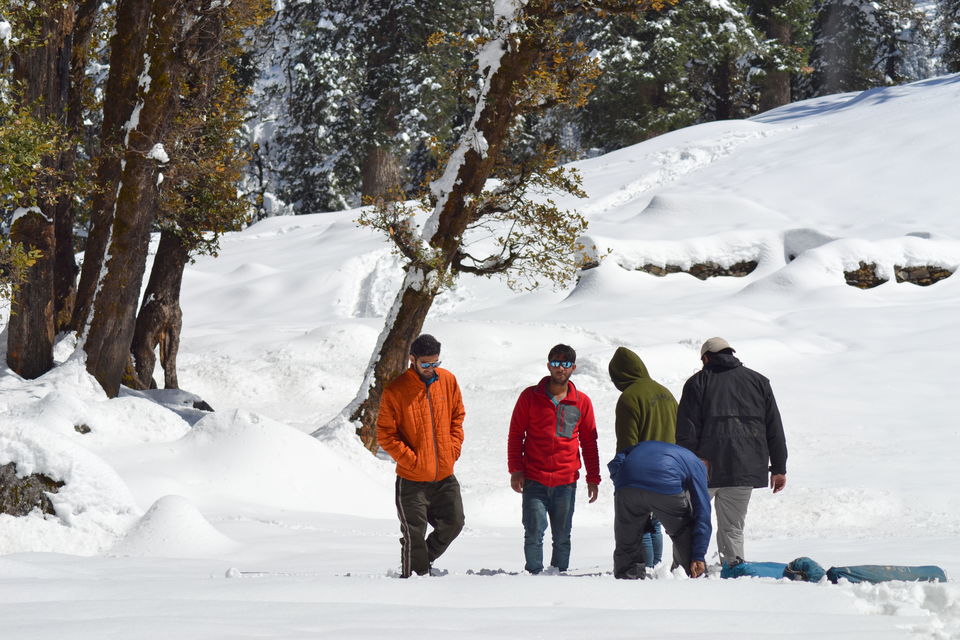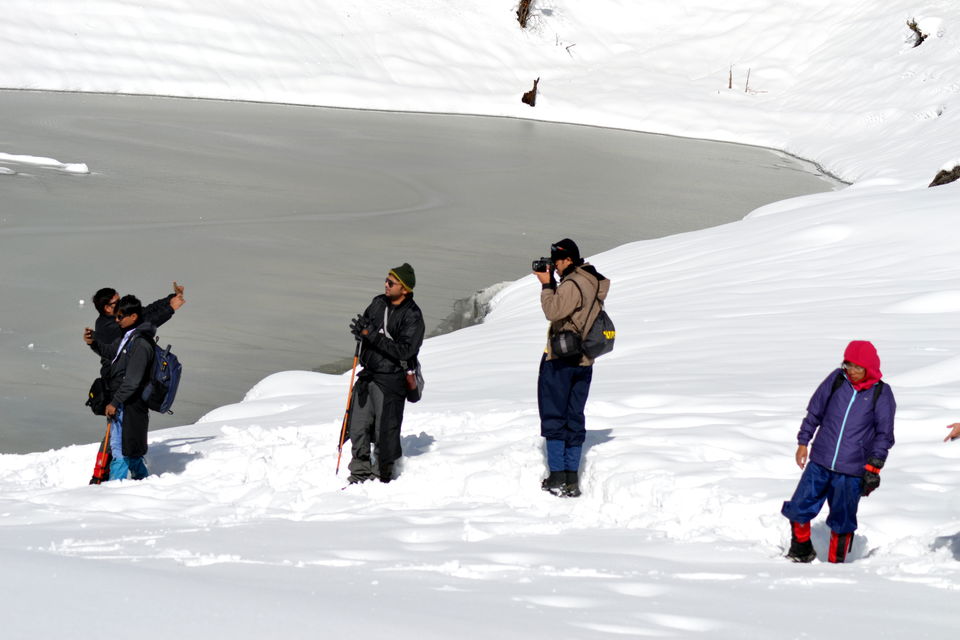 Juda ka talab to Base Camp :
Early Morning our trek Leader ( Layak Rana ) came with a tea to wake us and this day starts with an aim to reach at the Base Camp. The Journey was around 5kms and the level of snow was Increased more.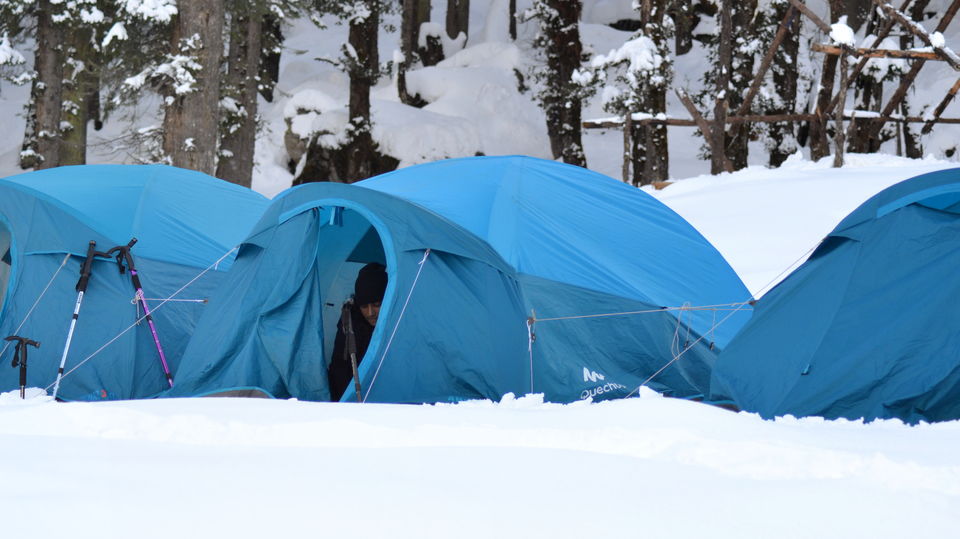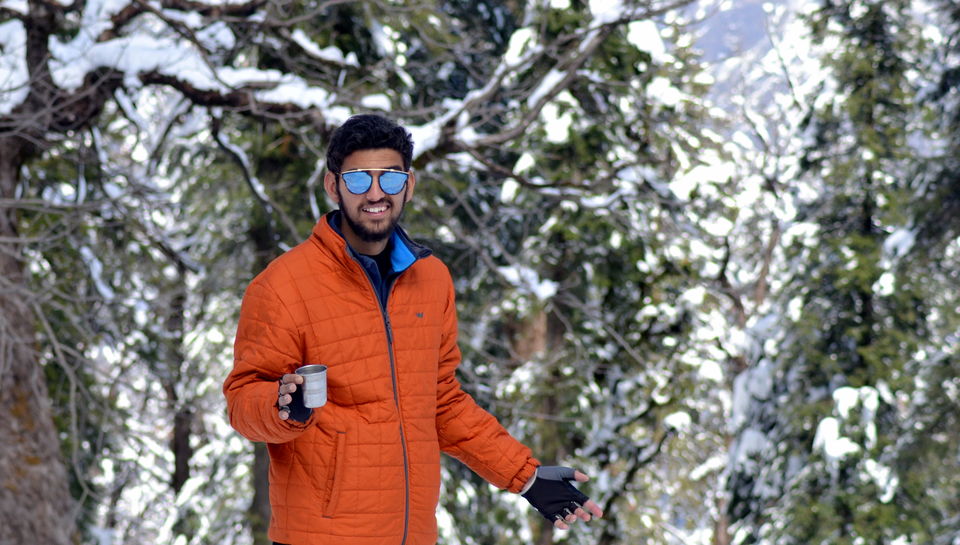 Buying of my Snow Boots was full worthy, while walking althrough this day we discussed alot of things with our Leader Lyku ( it was his Nickname ). The track again begins through Dense forest, steep ridge and much more dense areas, many small huts. Just before reaching the Base Camp it was the fascinating view of arch shaped range of Snow mountains.
Base Camp to Summit & then Direct Back to Sankri :
The Most awaited day this was (the Summit Day), we wake up a bit early for beautiful Sunrise & the peak was clearly visible from the Base. Today we need to hike an elevation of 12,500ft , the total Journey comprises of 6kms and our guide told that it would take around 6hrs in a moderate speed. With a hot cup of tea & breakfast we Started our Journey, it snowed a lil bit last night as the Route was all covered and snow level was high.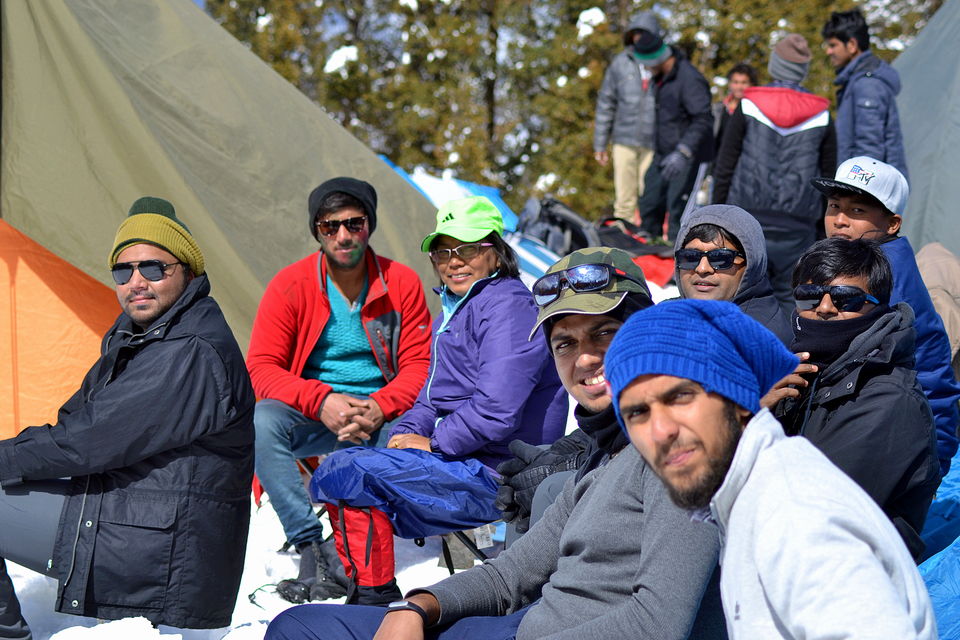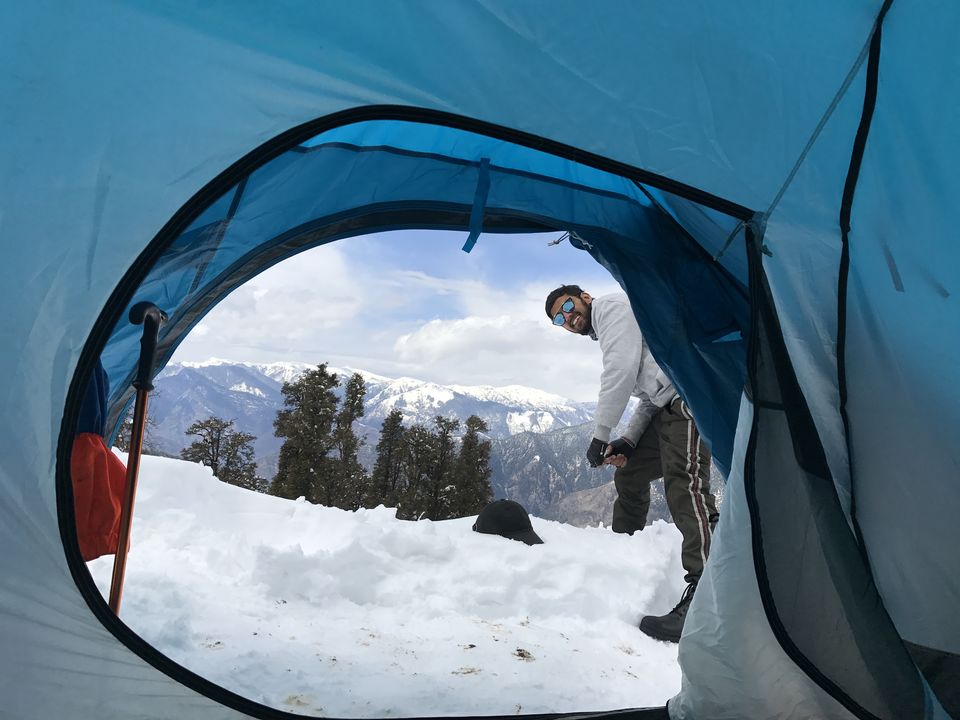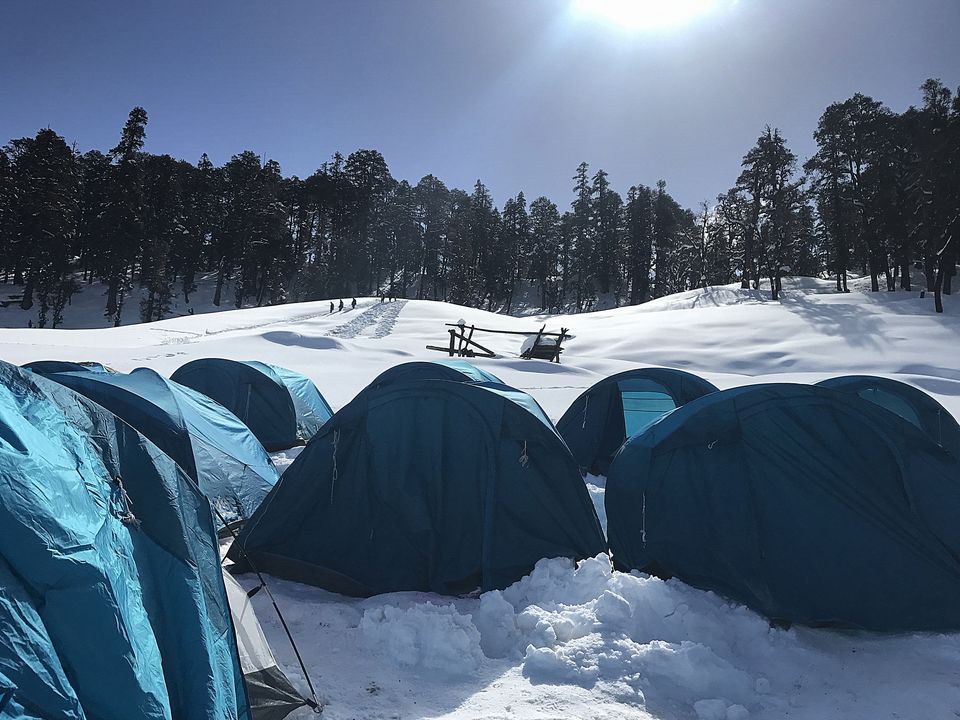 As we keep on moving and crossing some forest the View gets more beautiful. After a walk of around 3kms unfortunately our Group stopped and there was no way ahead Bcoz of heavy Snow - Our guide told us that we will not be able to reach the Summit today.
with a Disappointed face we conviced our guide to complete the Summit someway or the other. He told if all agrees we would do the Summit tomorrow and wil stay at basecamp today again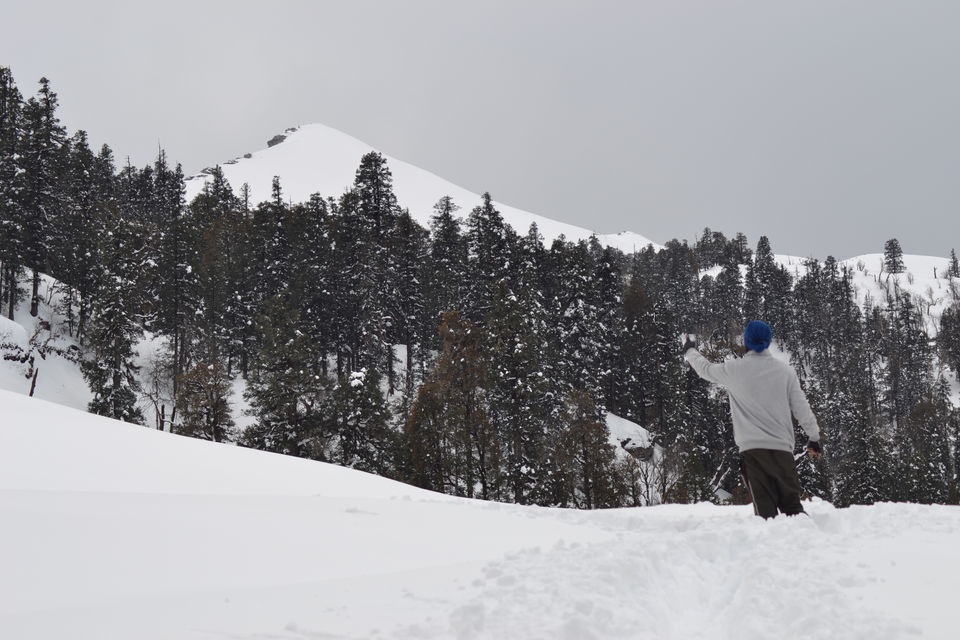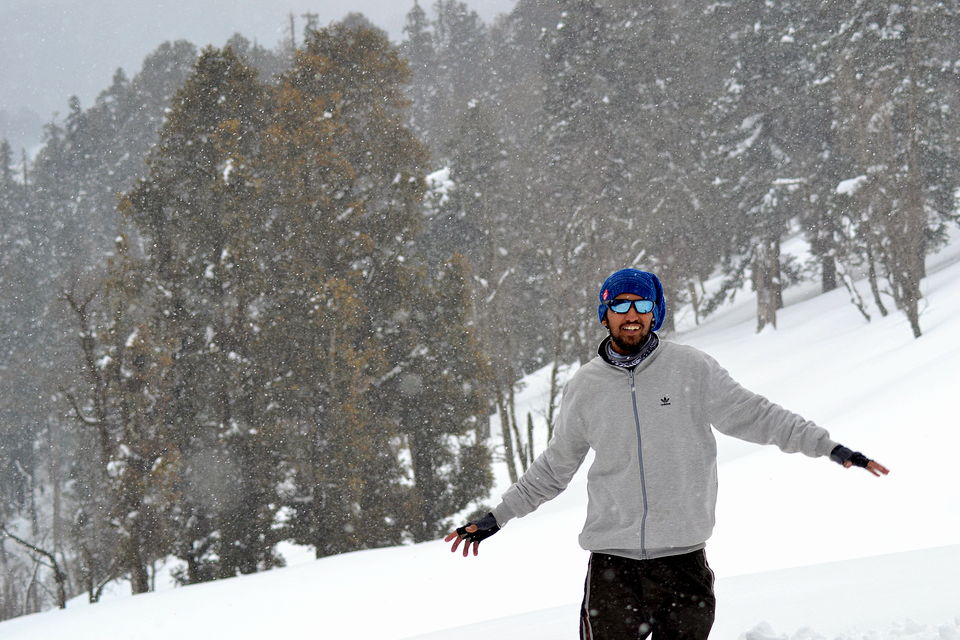 But our fellow trekkers didn't get togethered and decided to go back to Sankri as most of them were having flights from Delhi. It was not a Good news for me & my friend as we were dying to see that Point which we have came from.
Finally we get back and moved to Sankri from the other Route, by the evening around 6 we were at Sankri. Get back to our hotel - freshen up and settled. Though the Journey was the most beautiful and the Best snow trek memorable experience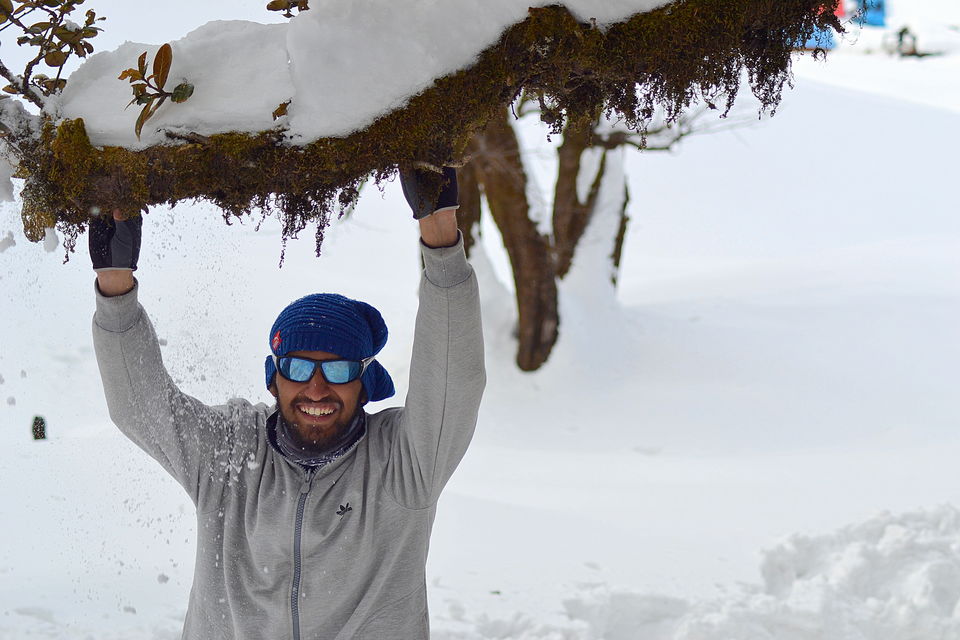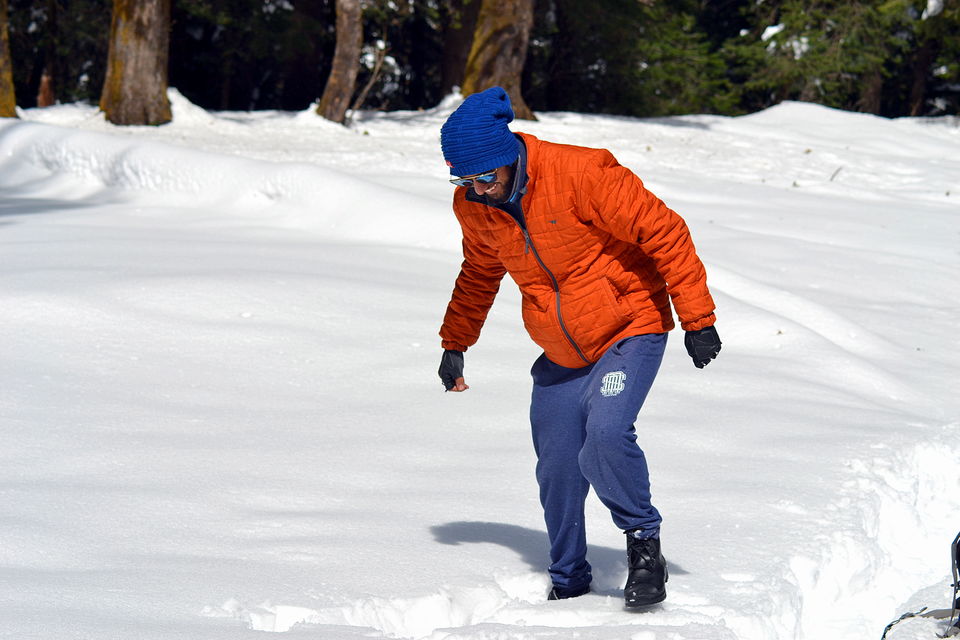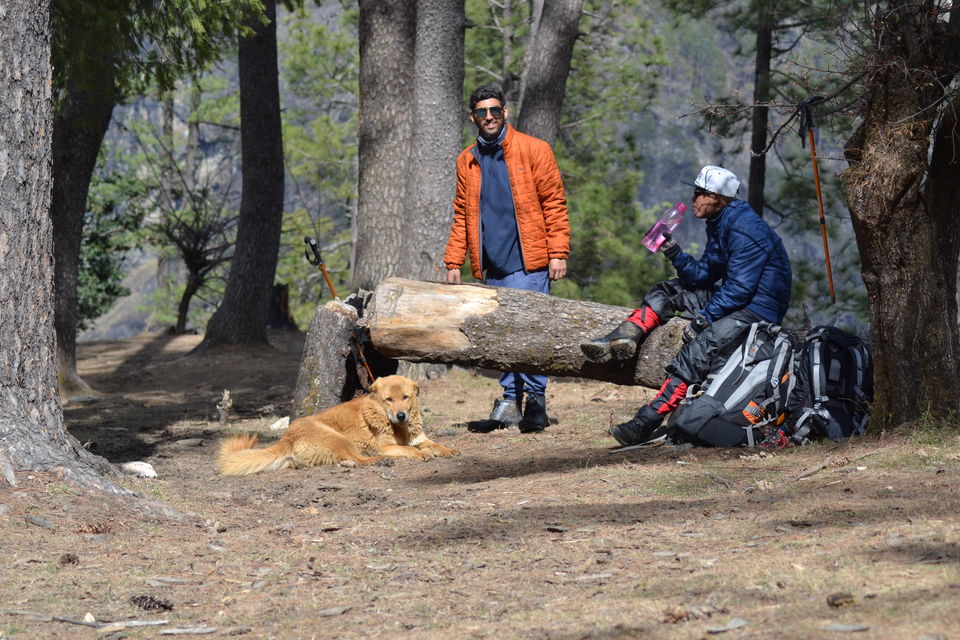 Back to Dehradun :
Early morning the Local bus timing was around 5.30
There's Only 2-3 bus services for Dehradun from Sankri rest taxis are available. Our Guide "Layak Rana" and others came to meet us before leaving, we have build a good bond with them all and hope to See them all soon somwhere on other Expedition.
Local Bus journey is a must experience - its a journey of around 10hrs. Scenic ambience and lovely sorroundings mark the Roads back to Dehradun City.
Reached hotel, a warm welcome was done settled in our Room, met Our Organizers ( Aahvan Adventures ) had a rest & after dinner a Small Orientation was given to the whole team regarding the entire Journey. It was a cold night we were shivering outside & hopefully i can feel the condition at Summit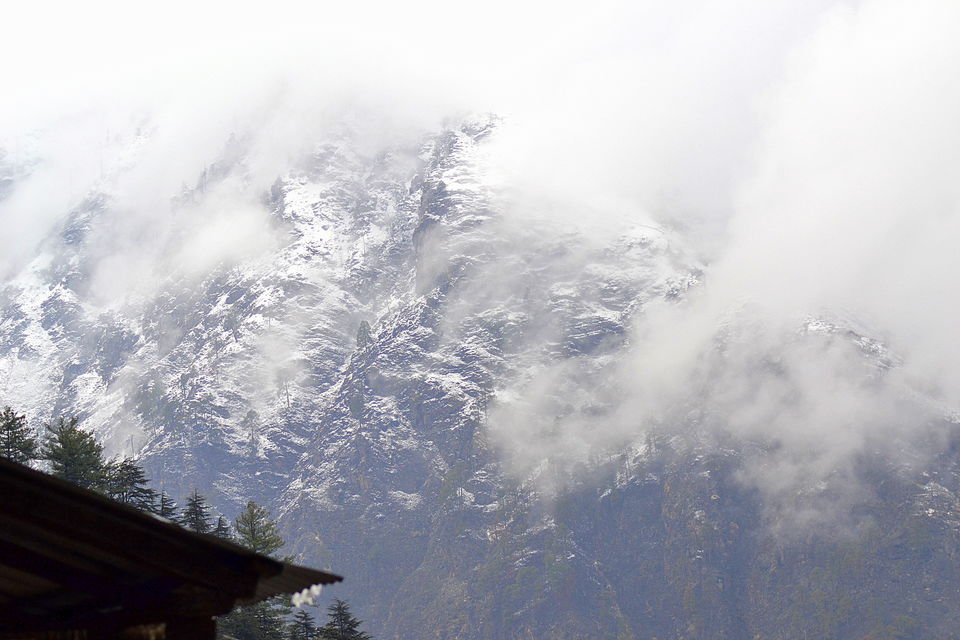 finally, the base Camp was here nd the view was Remarkable all with white beauty again prefeered Location was Selected to set Camps. Me & my frnd helped the team to Set the camps, collected woods for Night camping - as the Night grows the sight becomes more Charming with the milky way and sleeping on the snow tents was a Challenge still we managed.