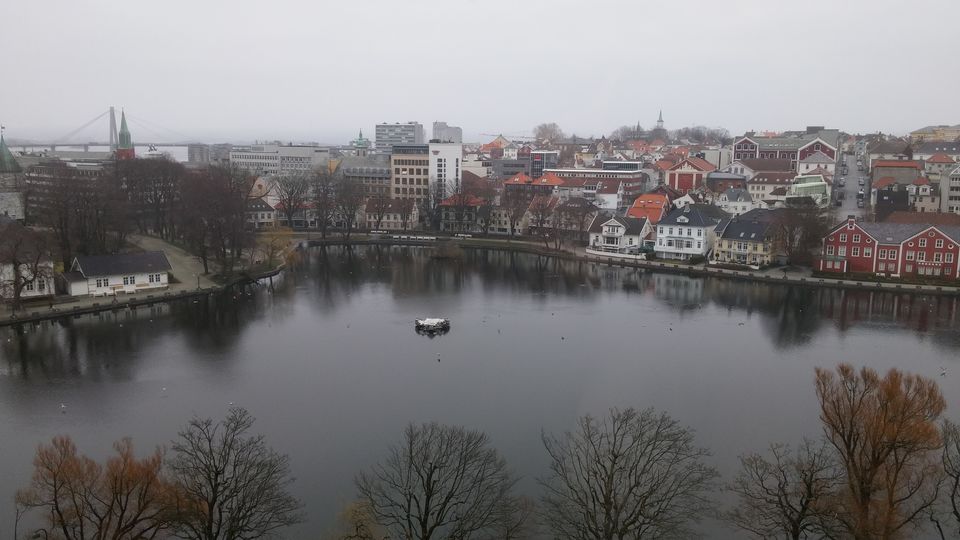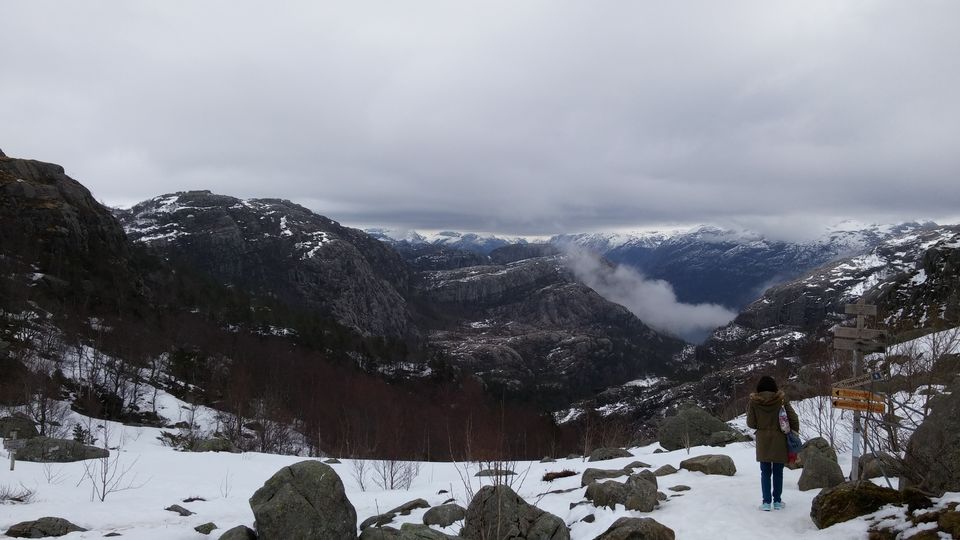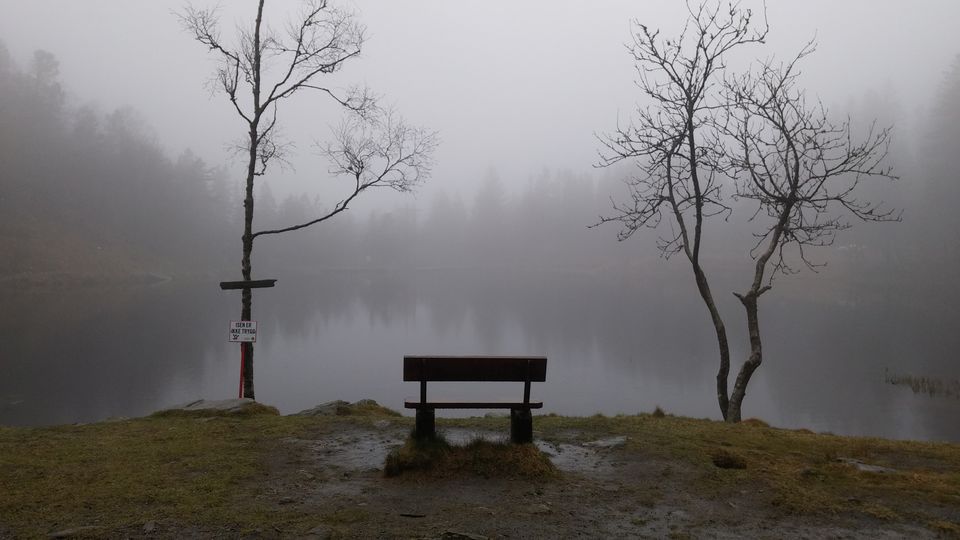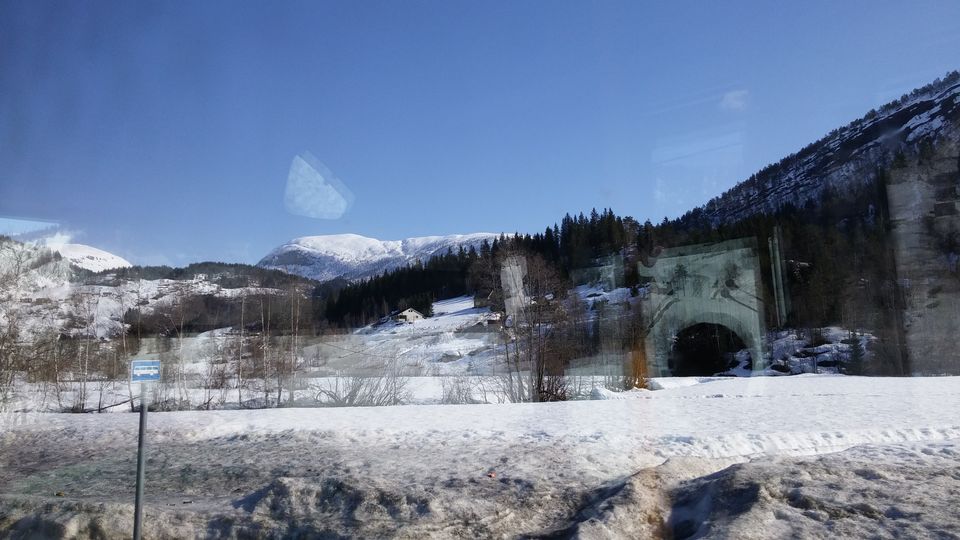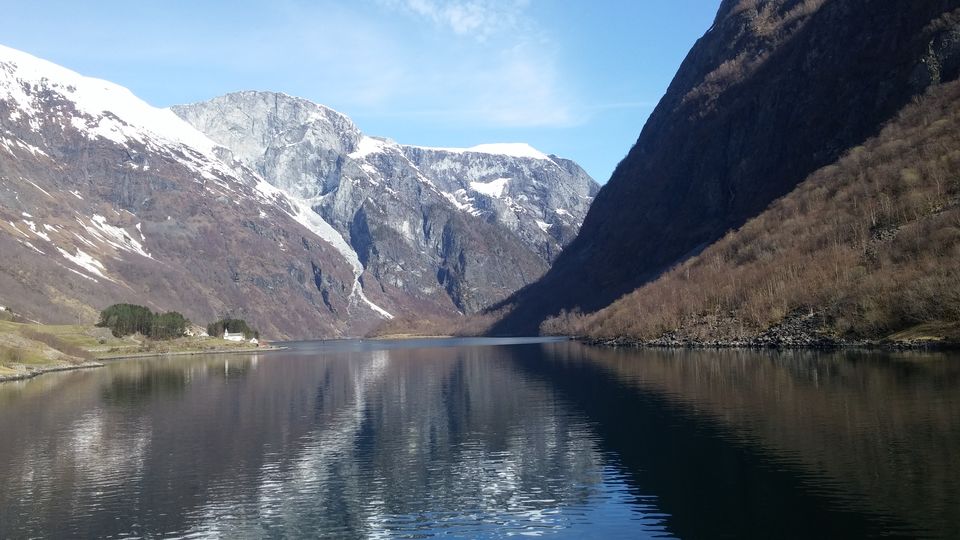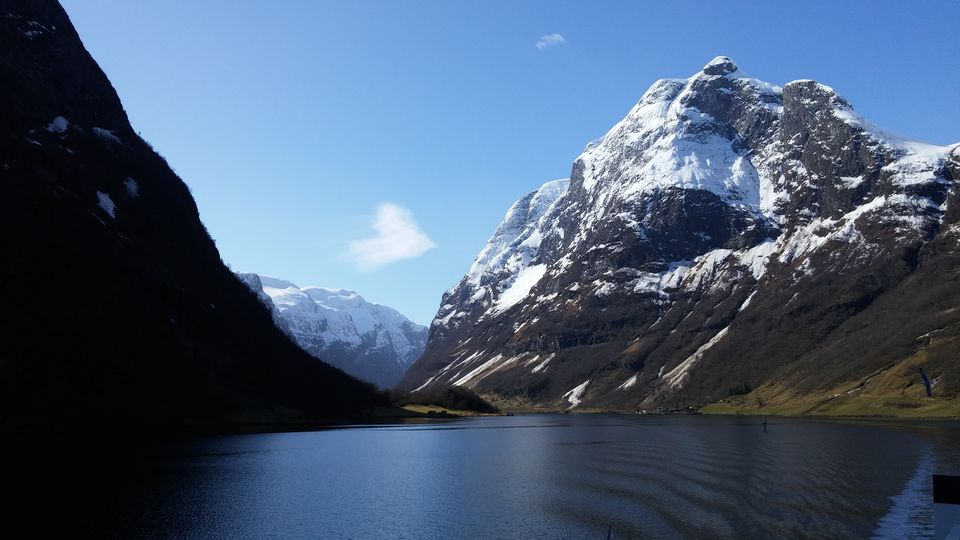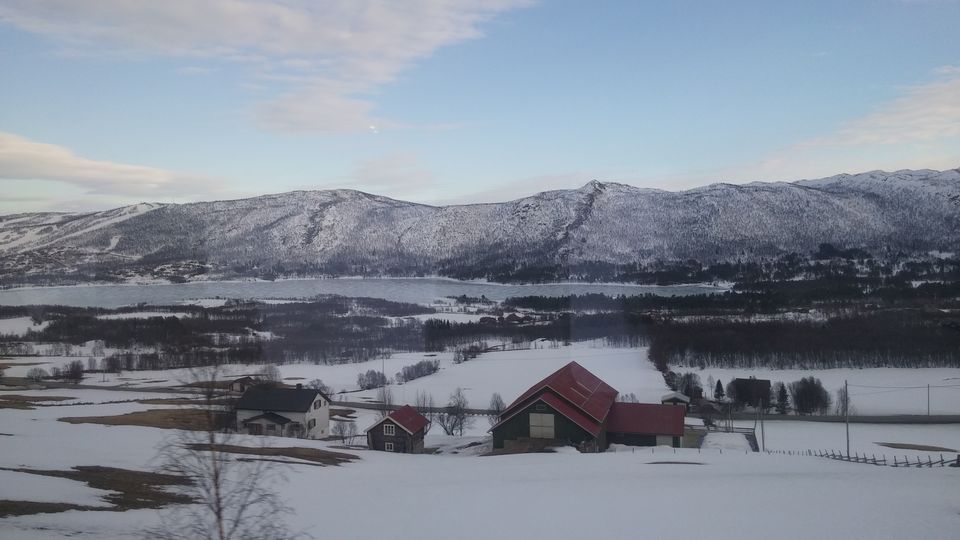 We arrived at Stavanger airport from Berlin and were greeted by drizzle and cold. Perfect start to the trip with only one hitch, we were not carrying any Norweian currency. We had planned to get it converted in Norway and were only carrying Euros. The airport was small and the money converter was very expensive so we thought of taking the risk. We had to take the bus to the hotel and the driver didn't accept the Euro but what he did offer was a free ride. Trust me Norway people are very warm and friendly and that was just the start. The driver was announcing the stops and names of places and since he knew we speak only english, he made an extra effort to make all announcements in English too. The bus dropped us right outside out Hotel. The check in was smooth and the view from the room was amazing. We spent the evening roaming around the old down and enjoyed a wonderful lunch at Egon restaurant . The food was very expensive in Stavanger. Most of the places were closed for Easter but we enjoyed the quietness of the place and the little chill in the weather. No photographs can do justice to the place. Our main objective to stay in Stavanger was to visit Pulpit Rock. So, we enquired about the ferries as it was off season the ferry trip were reduced and next day we planned to visit Pulpit rock. Please keep a full day for the Pulpit Rock trip, we had kept 5 hours for it and were falling short of time. The trek to Pulpit Rock was full of snow and since we were not equipped with the right shoes we had to come back from mid way as the route was very slippery and dangerous without proper hiking boot.
The next stop was in Bergen. It was a long bus journey but the view was amazing. I thought that the driver has the best job in the world to drive on such amazing road. But then it gets tiring too. We arrived late at night at Begen. The hotel was far from the bus station and close to tourist attractions. Since, we didnt know much about the bus connectivity, we walked. The hotel was average. We called it a day and rested. Next day, we went for a walk around Bergen. Weather was still chilly and drizzling and we decided to take the cable car to Mt Floyen. A short journey and by the time we went up and enjoyed the view, the weather changed to foggy and romantic. There are many small treks at the top and we decided to simply wander around and go down walking. Take a picnic lunch at Mt. Floyen and simply enjoy yourself. It was a beautiful day but we were longing for the rain to stop. Next day we had booked Norway in a Nutshell trip to Oslo. Please ensure that you do not have much luggage to enjoy this trip. The trip is well planned and very convenient but I felt was a bit over rated. But one can always give it a try. We stopped at Flam and there isn't much to do there but just walk around and enjoy nature. The train journey to Oslo had mesmerizing view. I had never seen so much snow in my life and after 30 minutes I got tired of taking photos and just enjoyed the view.
We reached Oslo late at night but our hotel was right at the station so it was very convenient. The day in Oslo was spent simply roaming around vising the castle and museum. Finally, we got to see sun in Oslo. Oslo is a city very different from Bergen and Stavanger. But I think it was a good transition from small town to a city as we were heading back home from Oslo. We enjoyed strolling in Oslo and visited the Parliament and Royal Palace. Next day, we did some souveneir shopping and then it was time to go back home. But, we promised ourselves to come back once again to visit the beautiful country and see the northern lights, drive on Atlantic road and stay in igloos... But till that time, it was bye bye Norway!