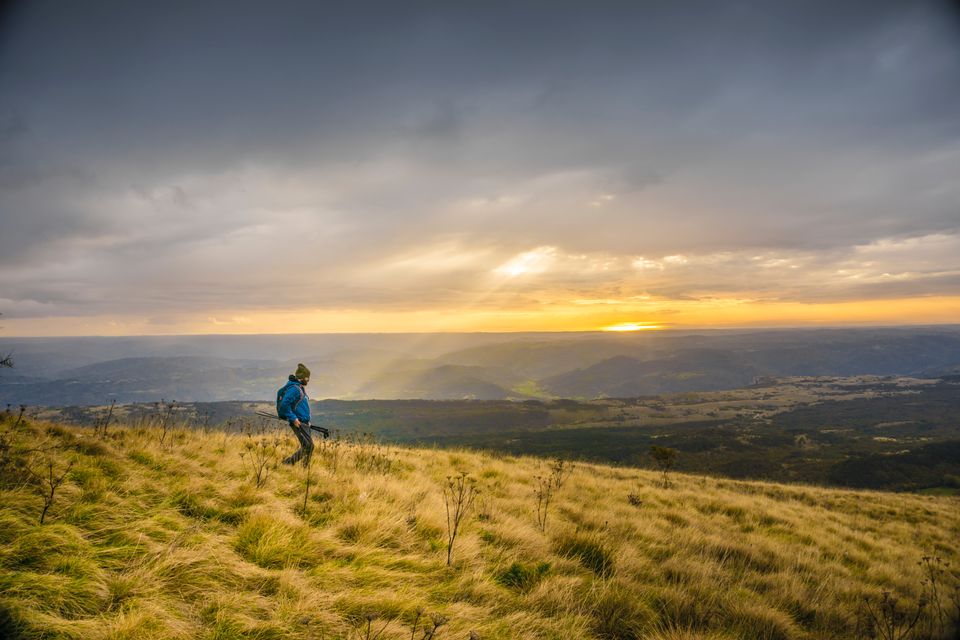 Finally, after the stress of the board exams, JEE, AIEEE and perhaps even VITEEE too, you have finally made it to your dream college where you will spend the four best years of your life. College is the first time an Indian millennial experiences freedom. You will no longer stay with parents or have them around to help you with your daily chores. You will get pocket money to spend for the month that will cover your expenses for stationary, food outside the mess and books.

Education is very important for sure but experiences are important too. The world goes beyond the pages of the books you will read and assignments you will complete. While I was in college, I saved my pocket money and used it to fund my travels during long weekends and holidays.
So, travel whenever you have a chance, go for a semester program abroad, do that poster presentation that might get you a travel fellowship, above all live your college life to the fullest as these will be the best days of your life.
If you study in one of these top colleges in our country and you are reading this, let me acknowledge the fact that you are cool. Even if you aspire to be in these colleges and are a wanderer, let this be a sign.
Here is a list of the best colleges in no specific order:
Bombay is a destination in itself. When you are done exploring the city to the core, having spent several chilling sessions near Powai Lake and pensive hours sitting at the beach, head to amazing places around Mumbai. You can travel inexpensively by borrowing a bike from a local friend or renting one. You can stay in cheap accommodations such as home stays or hostels. Street food is the best and quite inexpensive in all touristy areas.
Quick Getaways near Mumbai:
Goa, Matheran, Karjat, Lonavala, Lavasa, Mahabaleshwar, Kolad, Panchgani, Kashid and several others places are waiting to be explored.
You are in for a treat if you study in Delhi. Don't go home for summer holidays, and instead head to the mighty Himalayas, which are an overnight bus away. Volunteer at Dharamalaya in Bir and other Himalayan villages and see if you can implement whatever you are learning to solve real life problems. You will be blessed with the best food in the country. If I were in Delhi, I think I would spend a lot of time finding new delicacies in the alleys of Chandni Chowk. Food here is inexpensive and the quality is priceless. Also Delhi offers several cheap things to do that you along with your friends can have a good time doing.
Quick Getaways near Delhi:
Agra, Shimla, Kasol, Rishikesh, Jaipur, Mussoorie, Auli, Spiti, Manali, Almora and many other places are within your reach when you choose to study in the capital of India.
This is the place where I spent four golden years of my life. This is also the place where I realised travelling makes me so happy. If you study at this university, get ready to be spoilt for choice for your weekend getaways.
Quick Getaways near Vellore:
Though Pondicherry is going to be your most frequented place, also explore Chennai, Bangalore, Coorg, Pichavaram, Amrithi, Kodaikanal, Yelagiri, Hogenakkal, Nandi Hills and several other places that are waiting to blow your mind with their Dravidian charms.
Need I say anything else? But yes I would like to add that no matter what brings you to Goa – be it cheap beer, party scenes, beautiful beaches or bikini babes – please travel around on a rented bike to explore the lesser known spots.
Quick Getaways near Goa:
After you are done exploring Goa, head to Gokarna, Hampi, Dandeli, Panchgani, Mumbai, Kochi, Varkala, Pune and several other beautiful places around Goa.
If I were to choose my college location, it would be Guwahati. With so much to explore in the northeast, it is a traveller's delight. While you are there make sure you attend the epic Ziro Music Festival. Backpack and camp around the unexplored parts.
Quick Getaways near Guwahati:
Cherrapunjee, Kaziranga, Jaintia Hills, Haflong, Dimapur, Shillong, Nongpoh, Kolkata and adventurers with itchy feet can try exploring Bhutan by road.
Varanasi is where I grew up. While you are here make sure you experience every charm that this place offers. From the world's most delicious samosas to the world-famous Ganga Aarti, this place is full of quirks. While you are in Varanasi, I urge you to backpack across Nepal. There are inexpensive buses to Nepal available from Varanasi itself. And you know what? You don't even need a passport to enter Nepal.
Quick Getaways near Varanasi:
Lucknow, Allahabad, Kapur, Agra, Delhi, Bodhgaya, Sarnath, Ramnagar, Mathura and many other places where you can plan epic college trip.
Kolkata is one of my absolute favourite cities. After you are done exploring Kolkata, you can head to several place surrounding it. Make sure you travel overland to Bhutan while you are there. I did it in Rs. 10000, but I had travelled from Pune. You can further reduce your travel costs by opting for home stays or just carrying a tent. You don't need to be rich to travel.
Quick Getaways near Kolkata:
Sunderbans, Puri, Digha, Mandarmoni, Raichak, Shantiniketan, Bankura and these places are waiting to explored.
Did you travel far and wide while studying at any of these engineering colleges? Share your story with the 25 million travellers of the Tripoto community.