There was a time when Chiang Mai was the sleepy northern capital of Thailand, a place that became a second home for hippies and expats in the 90s. However, with the new millennium coming in and the travel getting easier by the day, Chiang Mai today is as crowded as Bangkok. It's the new digital capital of the world and you will find foreign faces everywhere.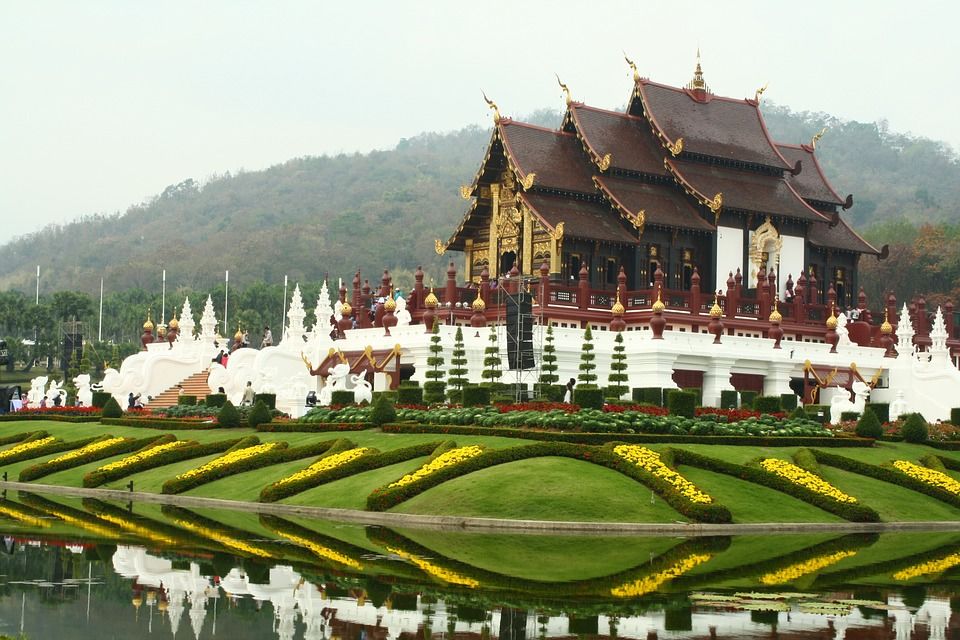 So, if you wish to go a little offbeat, choose Pai in Thailand, a sleepy paradise hidden somewhere on the road from Chiang Mai to Mae Hong Son.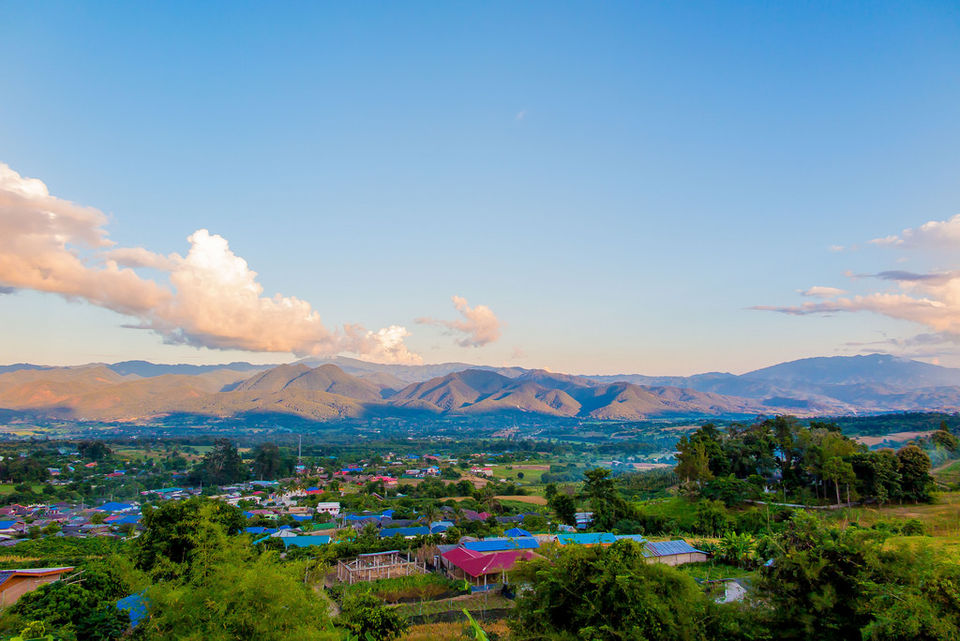 With its numerous gurgling streams, manicured paddy fields, waterfalls and surrounding mountains, shrouded in early morning mists, this tiny town offers great opportunities for escaping the hustle and bustle of modern day Thailand.
Getting around Pai, Thailand
Once in Pai, forget about the usual tuk tuk and taxis that line the streets of Thailand's every other city. The town itself is small enough that you can just walk everywhere. However, if you wish to venture a little out of town and go see the paddy fields or other local attractions, your best bet is a bicycle, a scooter or shared public songthaews (covered pickup trucks with bench seats, like the one shown in Hangover II).
What to see and do in Pai, Thailand
Even though one of the major reasons why travellers visit Pai is to use it as a base for extended treks in to the surrounding hill-tribe villages, for rafting - both bamboo and white water and for elephant trekking, Pai in itself is a lazy town worth exploring.
The best thing to do in Pai is chill. Compared to the crowded, suffocating walking/shopping streets in Chiang Mai, Pai's is much smaller, more open, and relaxed. The food stalls are organised, serving both Thai and western dishes. The markets are lined with stalls selling shirts, harem pants and a lot of souvenirs like elephant key rings.
Have a leisurely breakfast at Witching Well or Big's Little Cafe, both serving staple dishes like toast, cereal and the standard banana pancakes. Wander the streets around noon or just chill in your hostel as the afternoons can get hot. You can spend the evening shopping at the market stalls or enjoying the typical Thai delicacies like raw papaya salad and curries. Or you can dine at Dang Thai Food, known to serve the best Khao Soi in Pai.
Start your second day in Pai super early and leave for Pai's secret hot springs: Sai Ngam Hot Springs. Hot springs is one of the major attractions in Pai, but while the closest is the most touristy and expensive, Sai Ngam is a private little escape. It's only 30 to 40 minutes drive away from the centre of Pai and if you reach there early enough you can have the entire place to yourself.
Entrance fees: 30Baht (₹66) per person and 40Baht (₹88) for a two-wheeler. The locals, who maintain and keep the hot springs clean, sometimes ask for 20Baht (₹44) as a tip or a gratuity.
Opening hours: They are open from dawn to dusk.
Closed on: It's open 365 days a year!
Next visit the Lod Cave (Tham Lot Cave in Thai), a 1.666m long natural limestone cave full of impressive stalactites, stalagmites, thousand-year-old coffins and a lot of bats! To reach Lod Cave (Tham Lot Cave in Thai), go back to the main road from Sai Ngam hot springs, and drive towards Mae Hong Son. Drive for approximately one hour until you see a sign of Lod Cave (Tham Lot Cave in Thai), just before the town of Pang Mapha. Just follow the signs towards the cave. Try to be there before 11am because afterward, the tours and the crowds will start to arrive. Once there, hire a private guide who can show you around the caves. Also, try bamboo rafting, which is just a raft made of bamboo that takes you to the other side of the cave.
Entrance fees: 150Baht (₹330) for a guide for 1 to 3 people, 300Baht (₹660) for a bamboo raft, 50Baht (₹110) if you want to buy fish food. People buy fish food to attract cat fish that are in abundance in the waters around the cave.
Opening hours: The caves are open from dawn to dusk. However, bamboo rafting starts after sunrise, approximately from 7am.
Closed on: It's open 365 days a year! However, sometimes bamboo rafting is unavailable, usually during the rainy season because of the rising water currents.
After you are done soaking in the hot springs and roaming around in a cave, head back to Pai for a quick lunch and then back on the road again! This time visit the waterfalls. Only 10km from the centre of the city lies Mo Paeng Waterfall. Chilling next to a waterfall is the best way to spend a hot sticky afternoon. This waterfall is well-known for its natural waterslide which ends in a large pool where you can have a refreshing swim. So indulge your inner child and let loose here!
Entry fee: Free!
Opening hours: Dawn to dusk.
Closed on: The waterfall is open 365 days a year and the best time to visit it is during the monsoons when the falls are in their full glory.
End the day with a visit to Pai Canyon. The Pai Canyon is a popular tourist spot and just a few minutes from the centre of the city, on Highway 1095. Park your bike and buy some drinks at the vendors there, ascend the stairs and enjoy the magnificent views over Pai's valley and mountains. The canyon is in no way grand but it does offer beautiful sunset views. Hike a little, find yourself a good spot, sit down with your drinks and enjoy a golden sun setting over the green and brown valleys of Pai.
Entry fee: Free!
Opening hours: You can visit the canyon at any time of the day, however the sunset is the best time to enjoy this natural beauty.
Closed on: Open 365 days a year
End the day back in Pai with some delicious street food. You can stay for as long as you want in Pai. However, most people love it here for two odd days.
When to go to Pai, Thailand
If you wish to chase waterfalls monsoons, from mid-July to17 mid-October. Otherwise November to February are the best months to visit Pai.
Accommodation in Pai, Thailand
Pai Village Boutique Resort & Farm is a luxury option, starting from ₹8,885 for two people per night.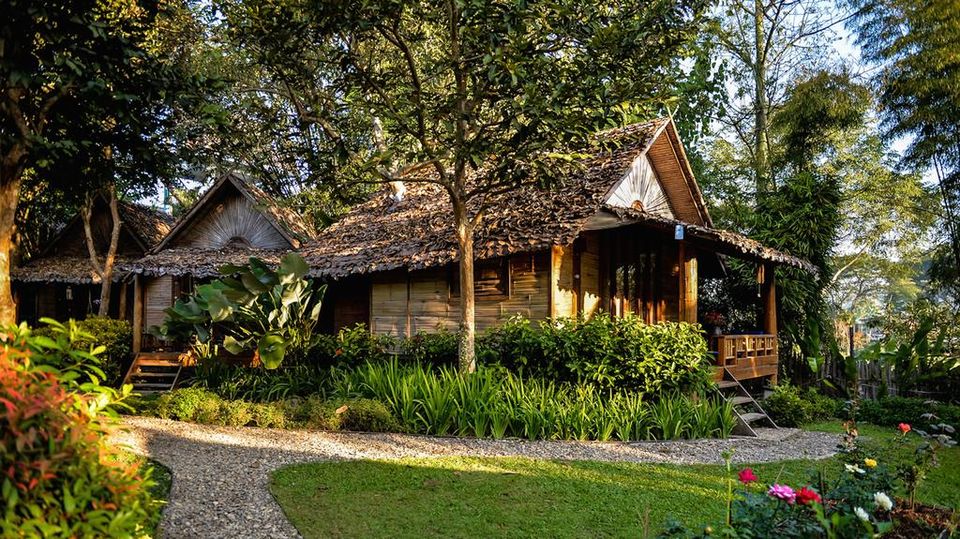 You can check out more options here.
Costs
Flight from New Delhi to Pai: The nearest airport to Pai is Chiang Mai. Daily flights from New Delhi to Chiang Mai start from ₹14,000 one way. From Chiang Mai you can either take a mini-bus (costing 150Baht or ₹330 one way) or can ride a motorbike to reach there. From Chiang Mai to Pai the road has around 7000+ turns and is a great adventure for riders.
One-way ticket on local transport: The best way to go around Pai is on a motorbike and the charges are around 200Baht or ₹440 per day. You can also travel on songethaws which start from 20Baht or ₹44 for small journeys.
A meal: Meal on the street will set you back around 50Baht (₹110) per person and a meal in the restaurant generally costs around 350Baht(₹770) to 500Baht (₹1,100) for two.
Have you been to Pai, Thailand? Write about your must visits and other things to do in Pai at Tripoto today! Looking for answers on other tips to visit Thailand? Ask away on our community forum, where real travellers answer all your questions. Also check out Tripoto's YouTube channel for the most amazing travel videos ever.
Frequent searches leading to this page:-
Thailand tour package 3 days 2 nights, Thailand tour package from Chennai, Thailand tour package from Delhi, pai thailand nightlife, pai thailand things to do