Thailand tourism is not exactly the first place that will pop into your mind while searching for a cool summer destination. But as you make your way on the densely-forested, winding road to Pai, the chill of the mountains and the Thai countryside will pleasantly surprise you. The island nation has a lot more in store than just endless white sand beaches, and Pai is an impeccable example of it. Situated in the northern area of Thailand, Pai is a popular backpacker destination that is yet to be explored passionately by Indian travellers.
So, here is your complete guide to exploring Pai this summer.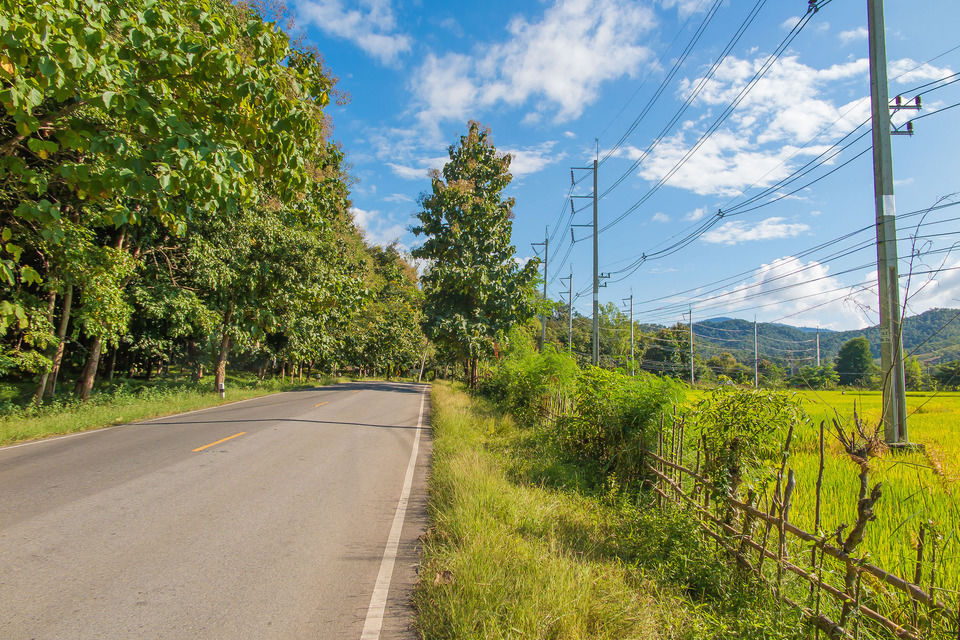 How to reach Pai
The town of Pai lies in the Mae Hong Son province of Thailand and has an airport of its own (PYY), but a direct flight to it is extremely rare and expensive.
(Note: July is the cheapest month to take flight from any of India's major cities to Chiang Mai. Click here to select dates and make bookings now.)
The best way to reach would be to fly to Chaing Mai directly from your city, and then rent either a motorbike, minivan or share a taxi to Pai (147km). The road from Chiang Mai to Pai is considered one of the most scenic routes in Thailand and takes upto 4 hours to reach.
Buses also leave from Chiang Mai to Pai every 30-40 minutes. Book tickets in the desired time slot as soon as you arrive.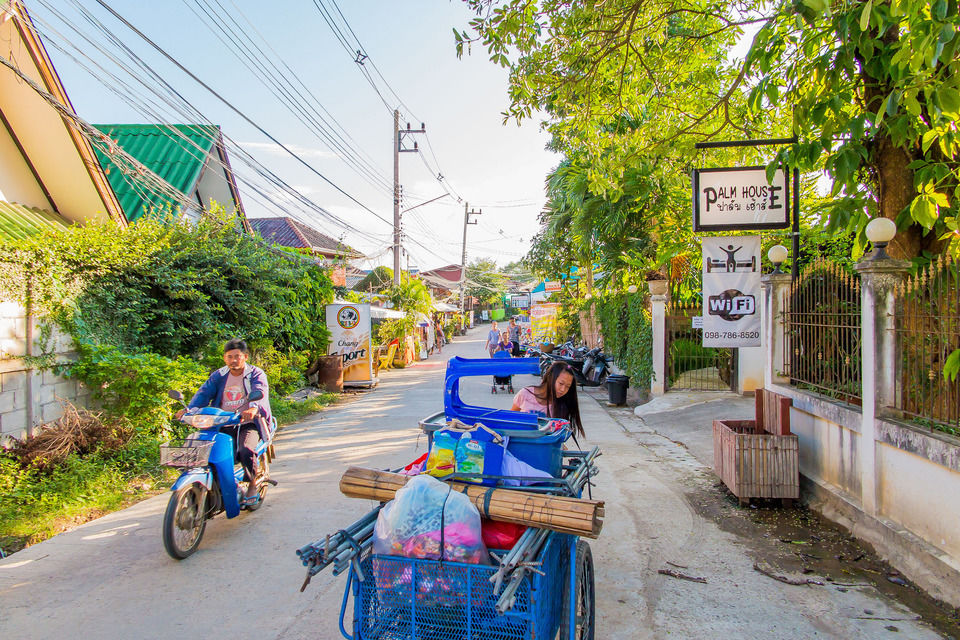 Getting around Pai
Pai is a small town that is best explored on foot.
If you plan on heading to the outskirts, then it's best to rent a motorbike, bicycle or a mini-van (for a larger group). Rent for a bicycle can range from 40 to 100 baht a day. And motorbikes can be rented at a convenient 100 to 140 baht a day. AYA Service is the most popular and trusted automobile renting service in Pai. At the time of writing this article their website was not working, so you can give them a call at +66 53 699 940.
If you are not keen on renting or driving yourself, then don't worry, motorbike taxis and tuk-tuks can be found all over town.
A trip to Tham Lot Caves entails swimming in the Mo Paeng Waterfall, healing at the Sai Ngam hot springs, hiking to a scenic view point and then finally reaching the caves before sunset. Several tour operators conduct this trip, and don't go without one, as it's easy to get lost in the Thai jungles. The caving experience is breathtaking and will probably be the highlight of your trip to Pai.
Ambitiously called the Grand Canyon of Thailand, the Pai Canyon offers brilliant views, exciting hiking trails and cool weather. Pai Canyon is inside the Ban Rong Yang village, which is near the iconic World War II Memorial Bridge and is easily reachable by a tuk-tuk or motorbike. It is highly advised to go to the canyon either early in the morning or late in the afternoon when the sun is not too strong. You can also plan your hike to end exactly at the time of sunset.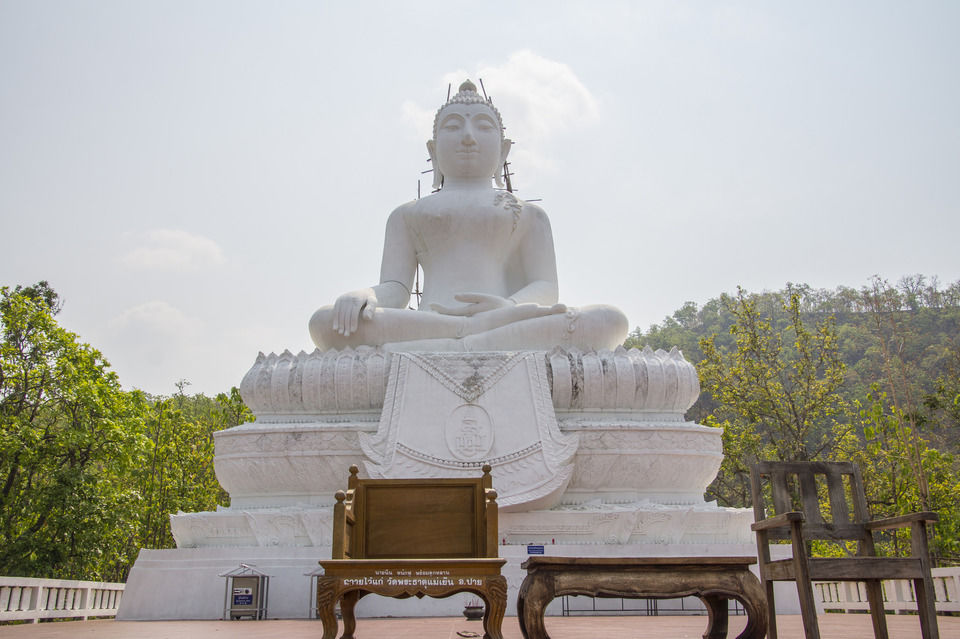 Climb 353 steps to reach Wat Phra That Mae Yen
Popularly known as the Temple on the Hill, Wat Phra That Mae Yen, is another great spot to watch the sun set. To reach the temple, drive up to the complex and begin your ascend over the 353 steps. The trail offers a beautiful view of northern Thailand and the hills around Pai. The best time to hike to Wat Phra That Mae Yen is either early morning or later in the day when the sun is about to set.
Have hibiscus juice at the Land Split
The story of how this spot in Pham Klang Village got its name dates back to 2008 when the land, without any warning, rain or earthquake, split 11 meters deep! What was once a freshly-planted soy bean farm became good for nothing. This time of need brought the farmer's attention to the plethora of hibiscus plants. Nine years later, the farmer's humble hibiscus empire is known all over the world. There are quite a few ways to get to the Land Split, which is 6.5km south of Pai town, but the easiest one is to get there via Pembok Waterfall.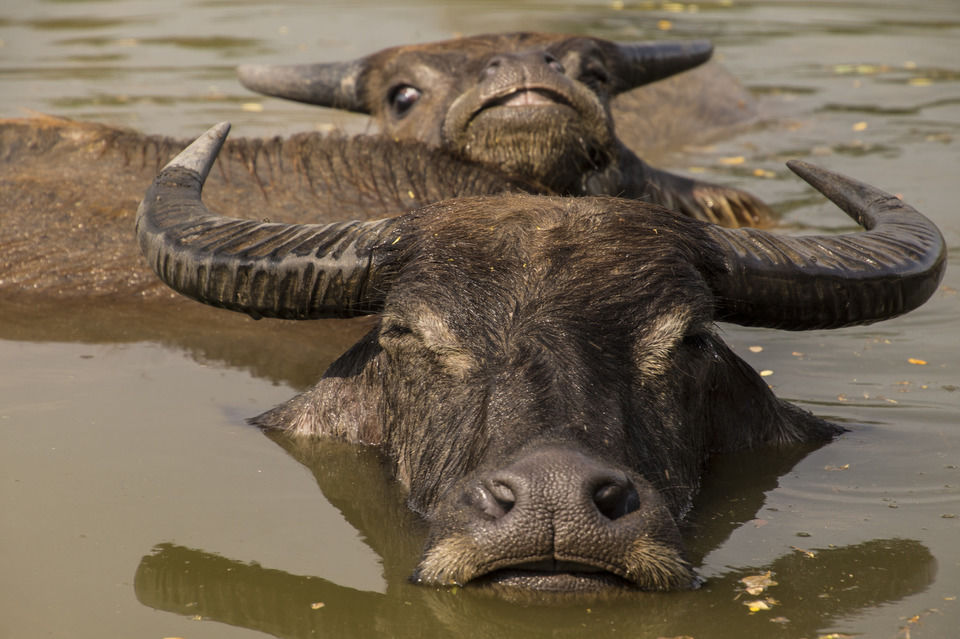 Lose yourself in the mind-blowing cafe culture of Pai
It won't be an exaggerated claim if I said that you could go on for 2 weeks in Pai without repeating a single restaurant or cafe. From eating cake to detoxing juices, these irresistible cafes are one of the major driving forces behind Pai's increasing tourism.
Here is a list of delicious cafes, juice bars and restaurants in Pai that you can practically build your itinerary around:
This unabashedly carnivorous eatery is a refreshing change from the yoga-food wave in Pai, and is situated just 1km north of the main town. Must order: larp moo kua, northern-style lâhp (minced pork fried with local herbs and spices).
Get a taste of delicious homemade "fast Thai food" for as cheap as 40 baht near the Walking Street. Must order: Kao soi with beef and local beer.
Peace of Pai
Located a hike away from the road to Mae Hong Son, this place serves organic home-grown food with a picture-perfect view of Thai mountains. Must order: Freshly-made rice paper spring rolls and baked apple pie.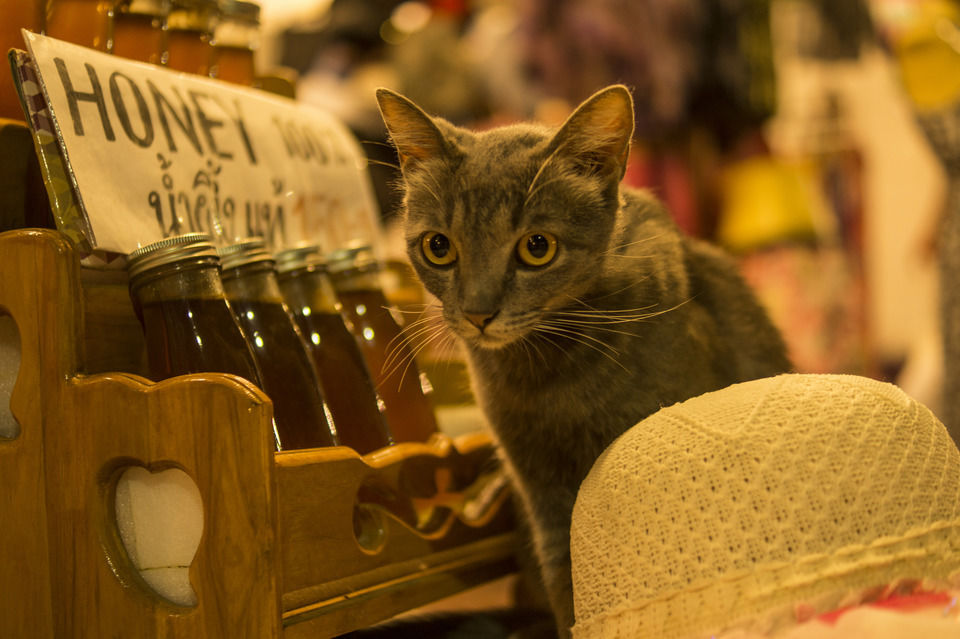 A popular amongst western tourists, Witching Well has a wide range menu serving quintessential baked dishes to sweet shakes. Run by a Thai-Italian couple, this place offers a delicious balance between the best of both worlds. Must order: Tomato and avocado salad, pasta dishes and apple pancakes.
This cafe is exactly what you can image an Om Garden in Thailand to be. Cold pressed juices, meat-free dishes, bare-foot servers and flute music in the background. Must order: Vegan pastries and breakfast burritos.
This organic haunt in Pai is renowned for its wide selections of teas and enviable breakfast menu. They even have health supplements and dry smoothies that are shipped worldwide. Must order: Breakfast dishes and oolong tea.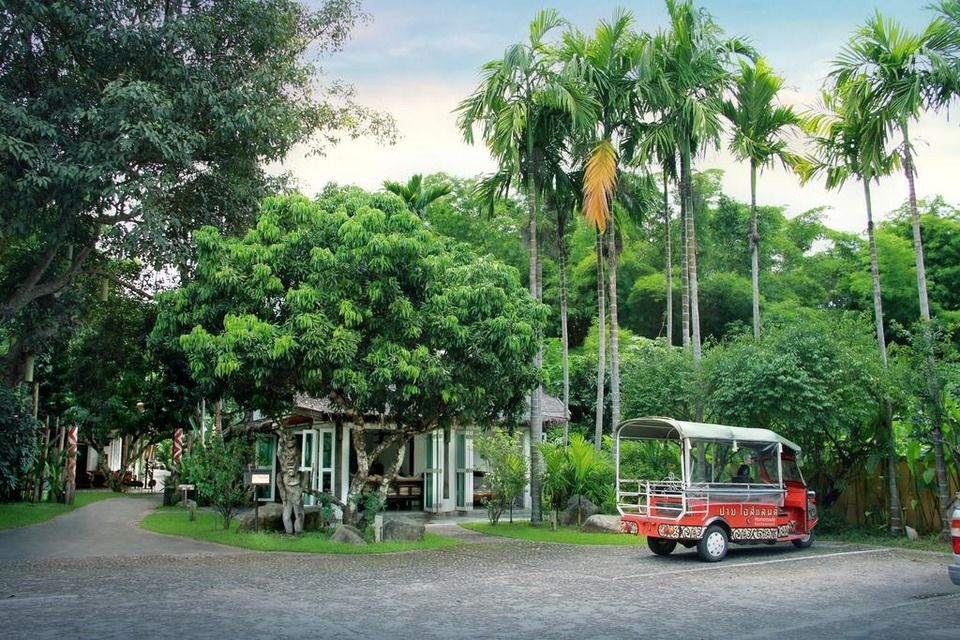 Where to stay
Luxury: Reverie Siam Resort: Rs 8,500 per night, Pai Island Resort: Rs 9,100 per night, Family House Zen Boutique Resort: Rs 4,100 per night
Affordable: Yododo Inn: Rs 1,430 per night, Pai Herbs Resort: Rs 1,600 per night, Ban Chokdee Pai Resort: Rs 1,600 per night
Budget: Hostels: Starting at Rs 350 per night, PaiZen River Jam Dorm Bed: Rs 661 per night
Where are you headed this summer?
Share your adventures and travel stories on Tripoto and be a part of this community of travellers.
Frequent searches leading to this page:-
Thailand tour package 3 days 2 nights, Thailand tour package from Chennai, Thailand tour package from Delhi