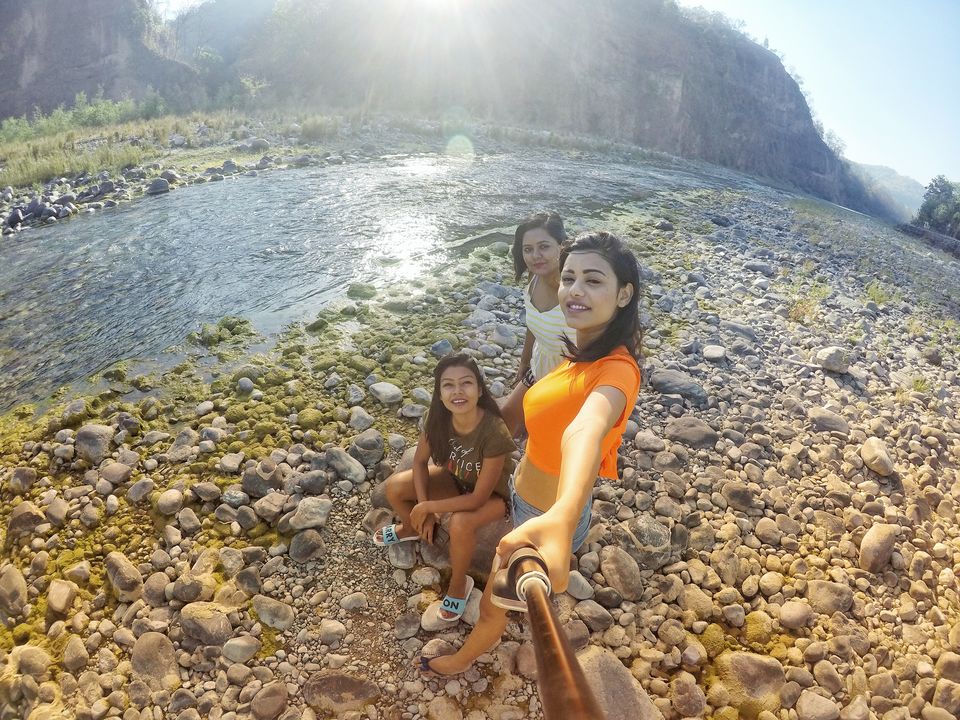 Having done so many Safaris in Ranthambore, Panna and Chitwan, I wasn't keen on going to Jim Corbett for a weekend getaway but I did need some break when I finished my tourism season this year and for that Corbett was the preference.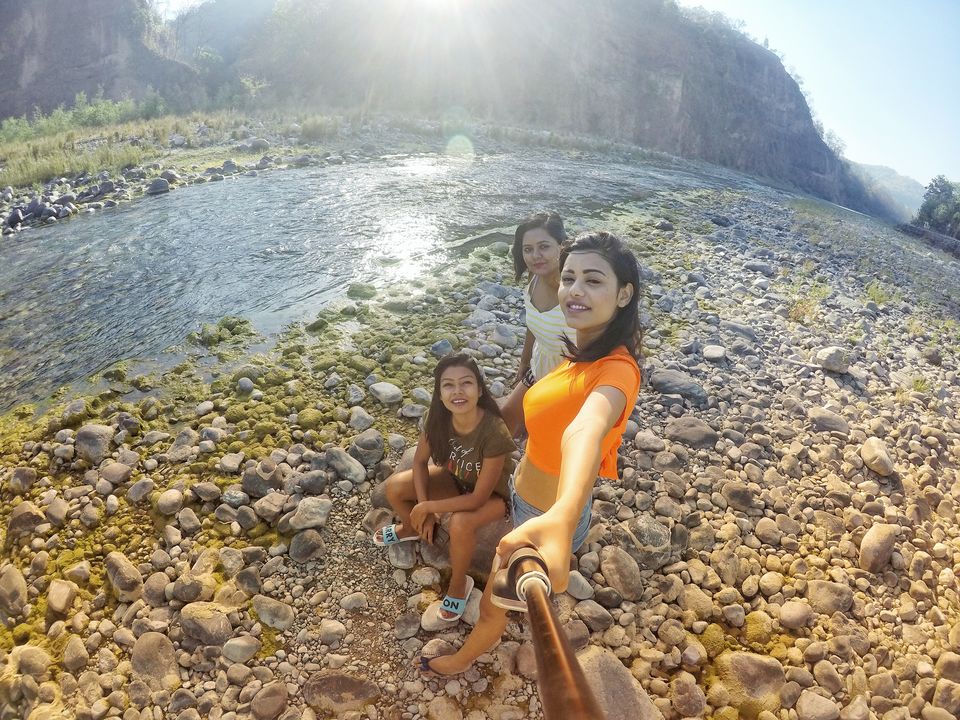 I remember heading to Corbett couple of years back and starting my morning with the sound of river with the view of lush green hills and good food. I wanted that kind of peace. We ended up finalizing Corbett Riverside Resort for our peaceful weekend. The month of June is an off-season for Corbett because its mad hot, which was also one of the reason we decided to have lunch and relax in our room for Day 1.
When the temperature started to come down a little, we ventured in the pool, took a dip with all the greenery around. The property is so big that by the time you reach the pool, you wouldn't wait to get in the pool.
Our evening was followed by the barbecue which is their specialty and its worth a try. Honestly, I wasn't expecting anything to be very amazing but Bhojpuri Aaloo and mushrooms were utterly delicious. It was time for us to end the relaxing day, as we had the next day planned with couple of activities.
Corbett riverside resort was, 1 km of stretch of Kosi River on the backside and we absolutely loved walking and walking alongside it with the shadow of hills taking every ray of sunshine and breezy weather in.
Walking on the slippery stones were bit tricky but we were too busy chasing the fishes. What else do you need for an all girls trip? Some sunshine, a river and a peaceful walk.
By the time we finished our happy morning walk, we were famished and decided to head for breakfast. It was too hot by the time it was 8am, we had a light breakfast and took a property round.
While heading out for property round, we noticed Corbett Riverside has their own farming land and they grow all veggies like eggplant, lemon, onion, cabbage, tomato and what not. Plus, its the only place that also grows strawberries. We didn't spot a lot of them because its summers but I was thrilled to know it. (Kitchen gardens excites me)
I really like places which takes proper care of animals instead of abusing them, and horses here are so well taken care of that it warmed up my heart.
As the Sun started to come down, we sat with the General manager of the resort hearing stories of the National park, locals and other things. People come to corbett for the Safari in the National park, that is also one of the experiences that resort offers along with horse riding, cycling and Spa. But we had to head off in a different direction next day so we decided to pack after having some late night thin-crust pizza.
These two days with Corbett Riverside and my friends were amazing and the kind of break we needed. Our fresh mind was taking some experience and greenery in memories back with us. We bid goodbye to corbett with a promise to visit back soon.