Taktsang monastery also known as Tiger's nest is a sacred Buddhist site, located pre-cariously on a cliff in upper Paro valley at an altitude of 10000 feet. Its believed that Guru Padmasambhava flew on the back of a tigress to this site, meditated here and established Buddhism. The monastery can be accessed through different directions but the main track used by tourist and local people passes through dense pine forests, rhododendron shrubs and is adorned with clolourful prayer flags the entire way. The fluttering prayer flags against dense pine trees and blue sky makes an astounding view. There is a cafeteria located half way up the trek which gives amazing views of the monastery.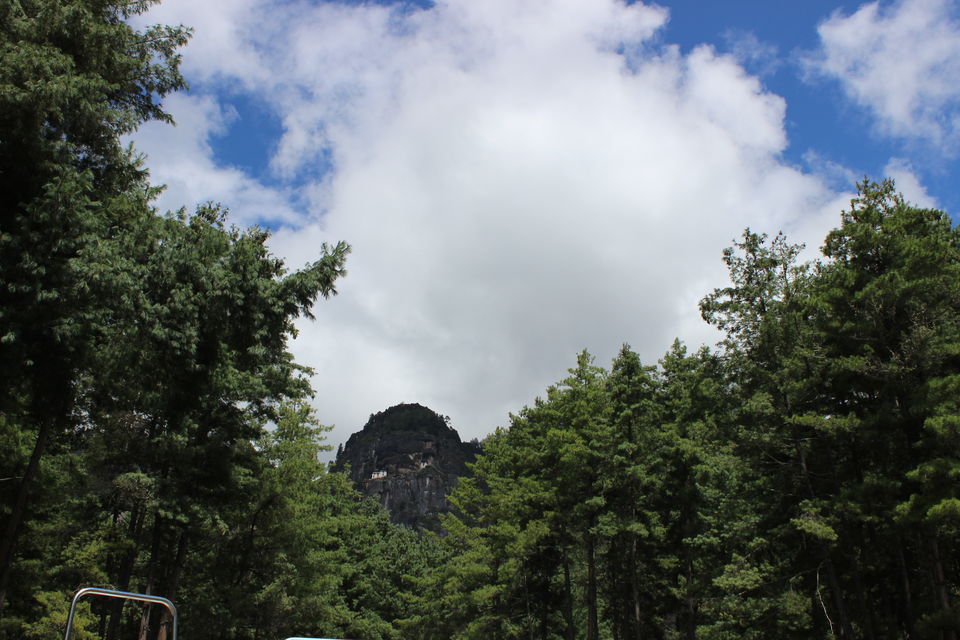 It takes around 3 to 4 hours to climb the monastery through thick coniferous forest. I started at around 12 noon and completed the trek by 6.30 pm. It's advisable not to trek after heavy lunch and keep light snacks with you. The cafe located halfway is run by Bhutan Tourism and provides refreshments but you need to keep sufficient water and few snacks as a safety measure. The climb is so steep that I had to stop every couple of minutes to catch my breath and at that point I realised the status of my cardiorespiratory system!!! Considering the difficulty of the climb, its a cliche among travellers that it would be easier to fly here on the back of a tiger.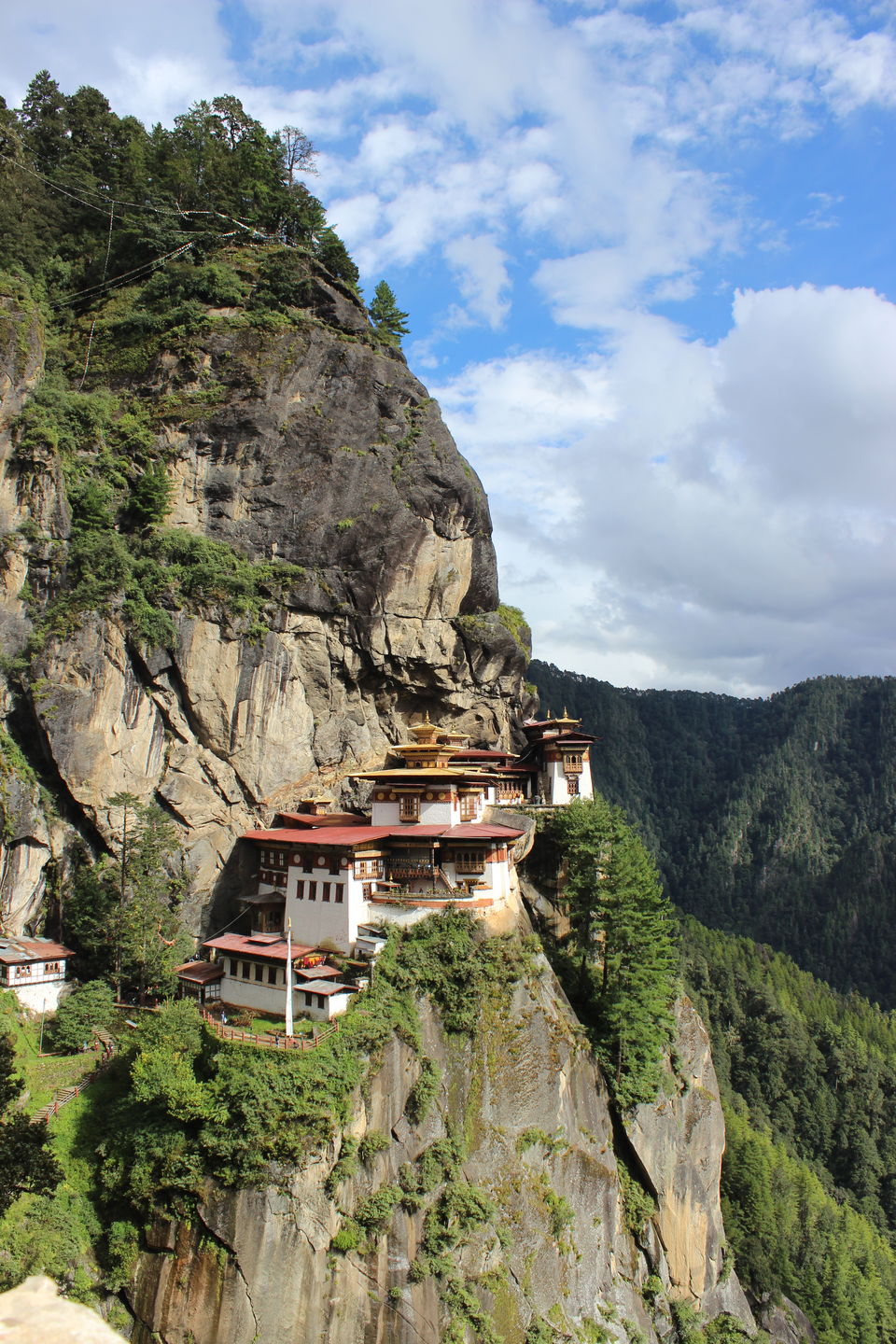 As you come near the monastery, there is a straight path for few minutes (which feels heavenly to walk after a strenous climb) after which very steep descending stairs and lastly few ascending stairs which take us into the monastery. On one hand I was very excited to reach the monastery and on the other I was worried looking at the steep stairs that I had to come back again the same way! But the amazing views of the monastery and my will power kept me going as I had read about it and seen so many beautiful pictures and I badly wanted to capture those beautiful shots on my camera. While trekking down, I couldn't believe that I actually did it but the wonderful memories and experiences will be there to cherish for a lifetime.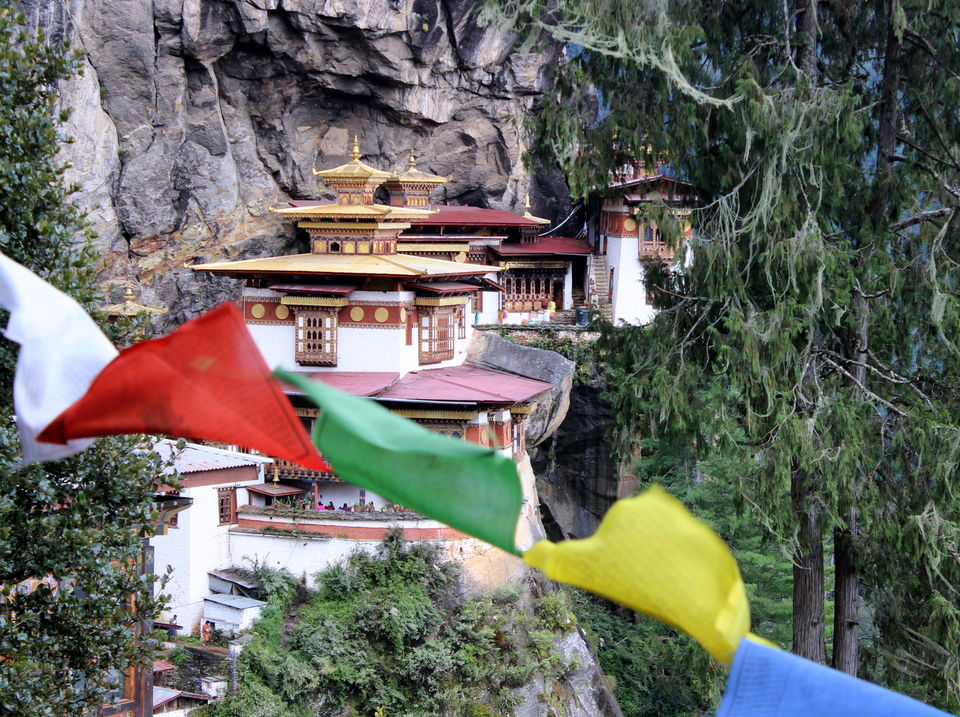 Bhutan is a very beautiful and serene country with many places to visit and enjoy. The entire population of Bhutan is under 8 lakhs. No wonder it is one of the happiest countries.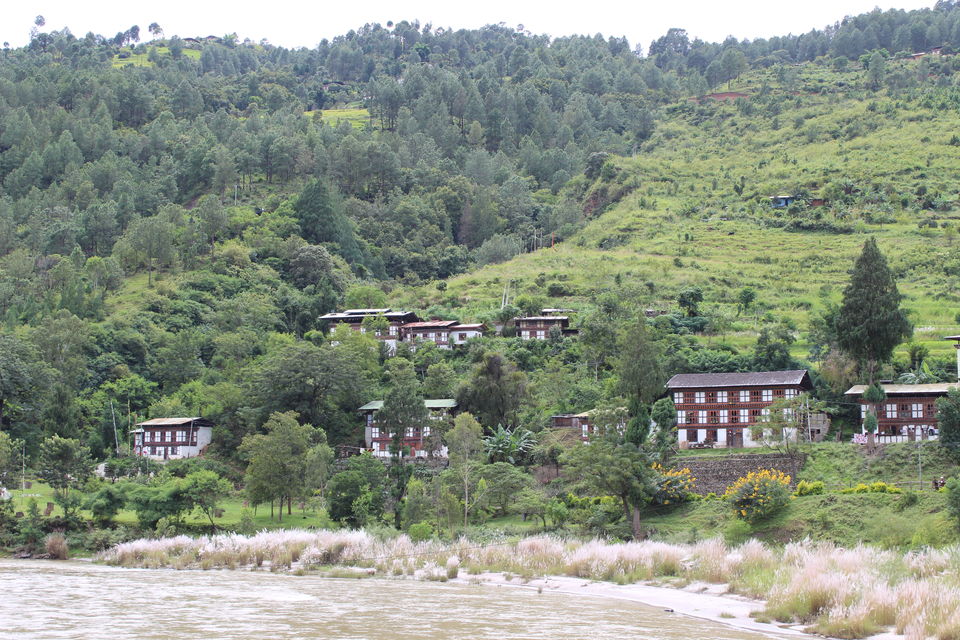 Bhutan gets majority of tourists during April & May and between September to November but each season has its own beauty to enjoy.