Hey guys I am going share with you my experiences of my recent bhutan trip and trying to give you information which may help you when you will travel. I don't have good writing skills though I try to make this blog.
So , I started my journey on 11th August,2019 from Sealdha , train was kanchankanya express and reached Hasimara on around 11am, took a share auto ( auto stand is beside railway station) and arrived Jaigaon,(India,WB part)auto fare Rs.40/person. Contextually speaking, both in Bhutan and Jaigaon, Indian currency is acceptable. When I went bhutan , for Indians entry was totally free. But right now its chargeable, for permit you need a passport size coloured photo, for id proof you can submit x-rox copy of voter ID card, Aadhar card or passport (carry original one along with you). The permit form you can easily download from Google or you can buy from x-rox shops in Jaigaon and phuntsholing. You can hire an agent for permission or you can apply by your own, I did it myself. After getting my permit I went to phuntsholing bus stand to book my seat for Thimpu.
The next morning, i started my journey to Thimpu, it takes 4 to 5 hours to reach there and also it's depend upon the weather condition (Bus fare Rs. 230).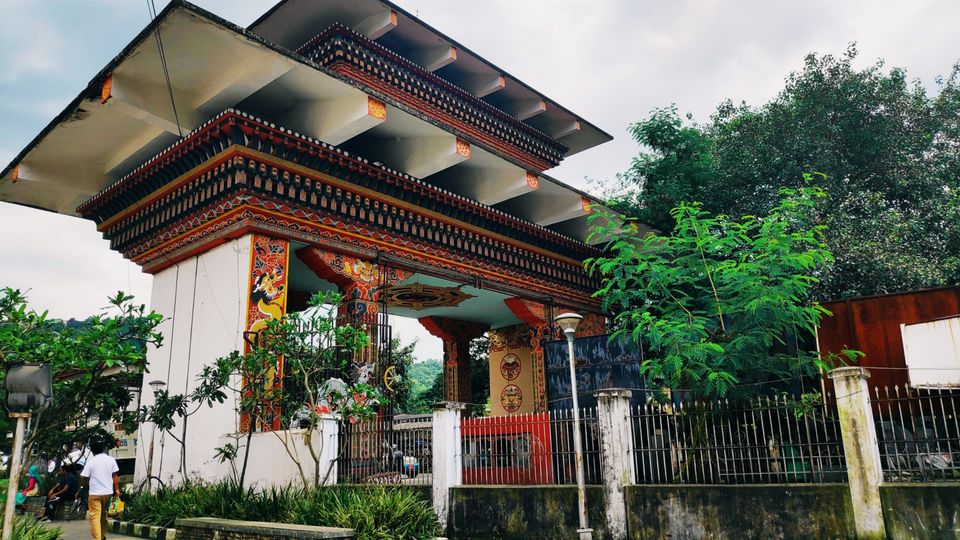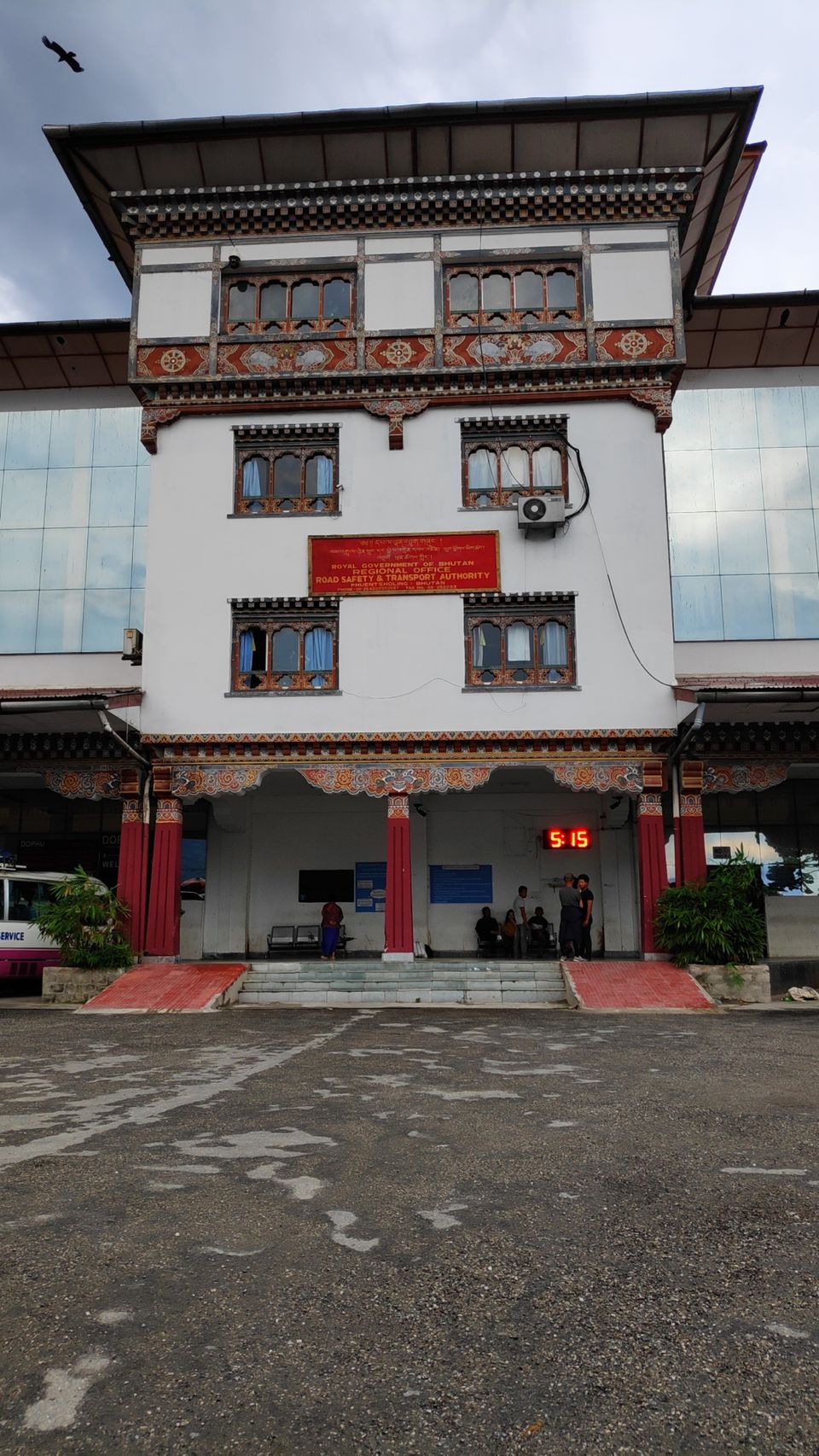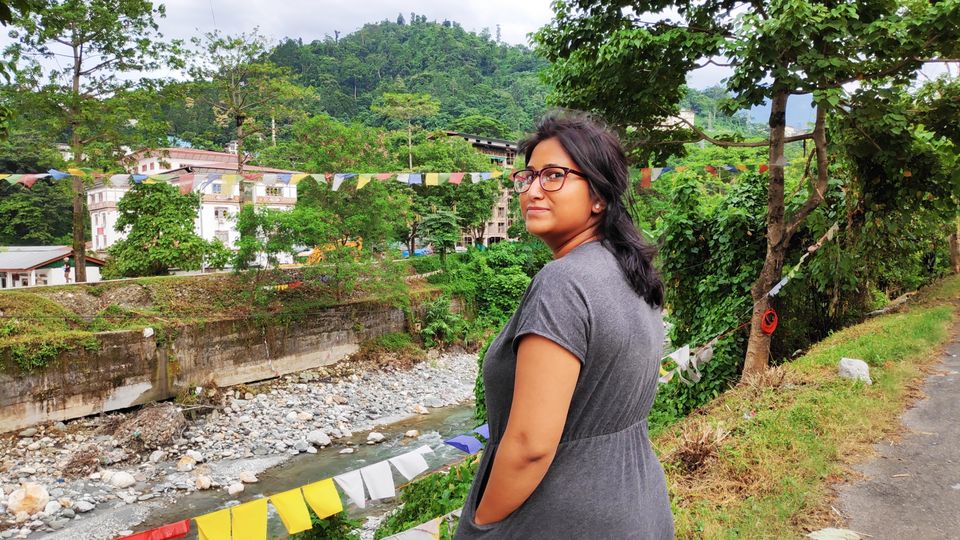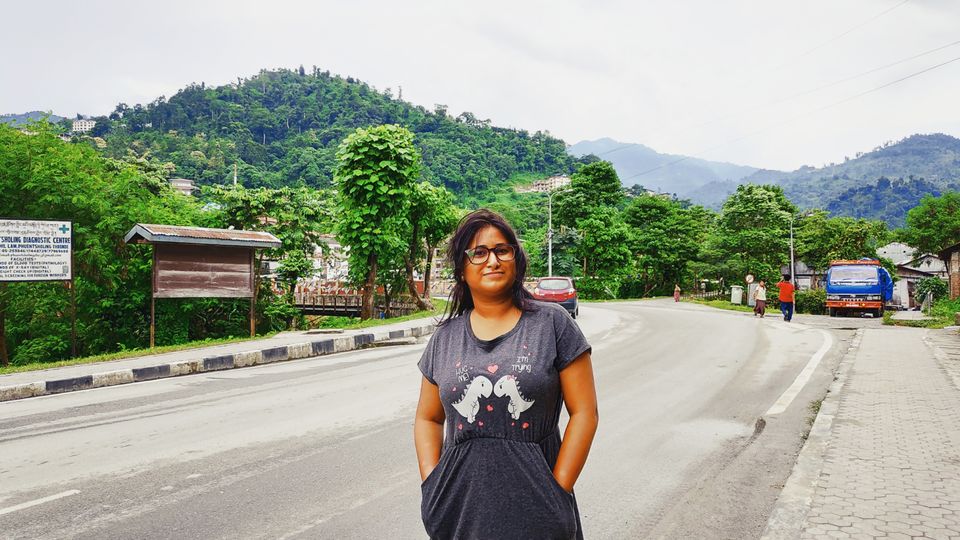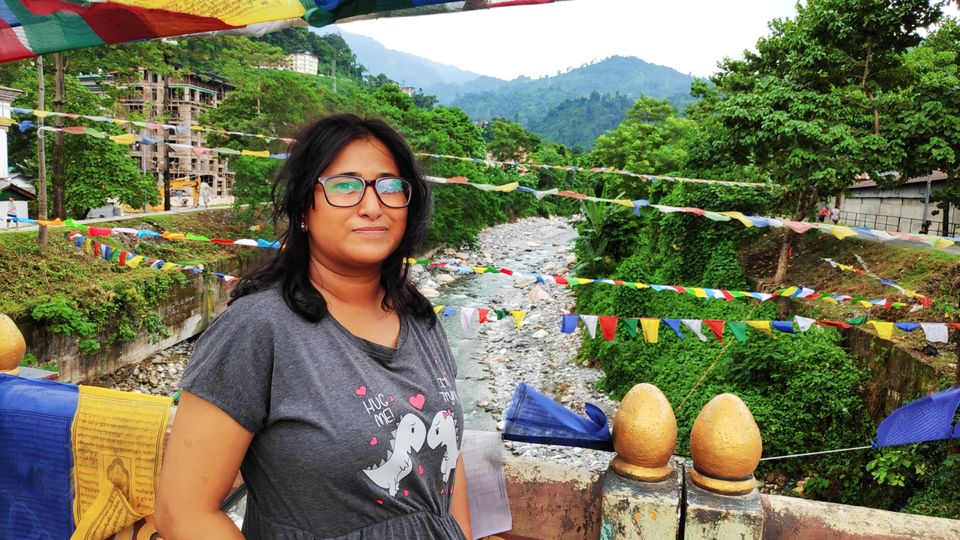 I booked my hotels and homestay from booking.com and whenever you travel its better to book at least one booking anywhere in bhutan , during immigration they will ask or you may have to submit your booking details. I reached Thimpu after five and half hours later,from bus stand I took a share taxi (taxi fare Rs150/- ) and went to my hotel Kissa Villa . After lunch I went to the city, visited local market , handloom shops and The Clock Tower. This clock tower is a very popular place in thimpu, mostly people visit here in the evening to enjoy the beauty of nature, basically it's a tower with four clock faces . This place surrounded by beautiful mountains and well decorated buildings
From there I went to a restaurant for dinner, and during this trip I tried many Bhutanese food , Which was delicious and healthy.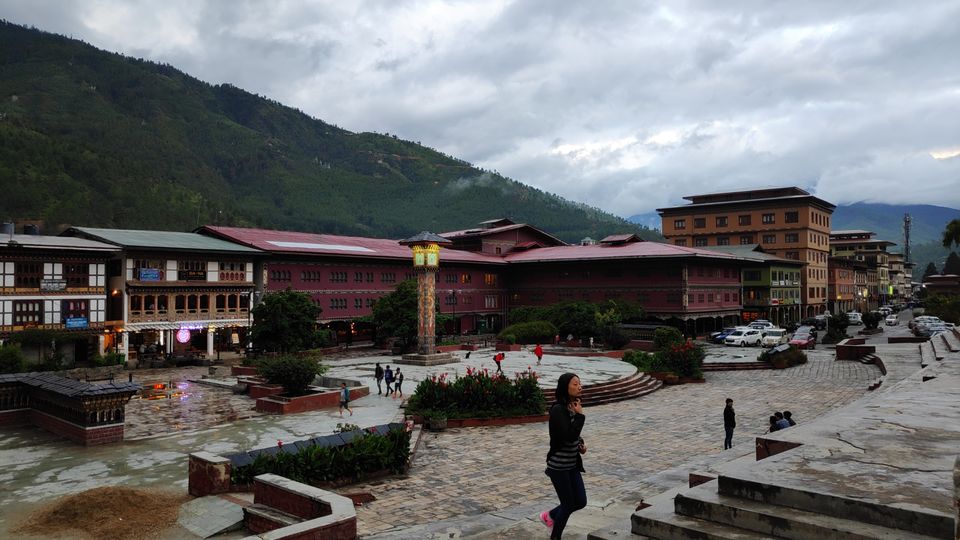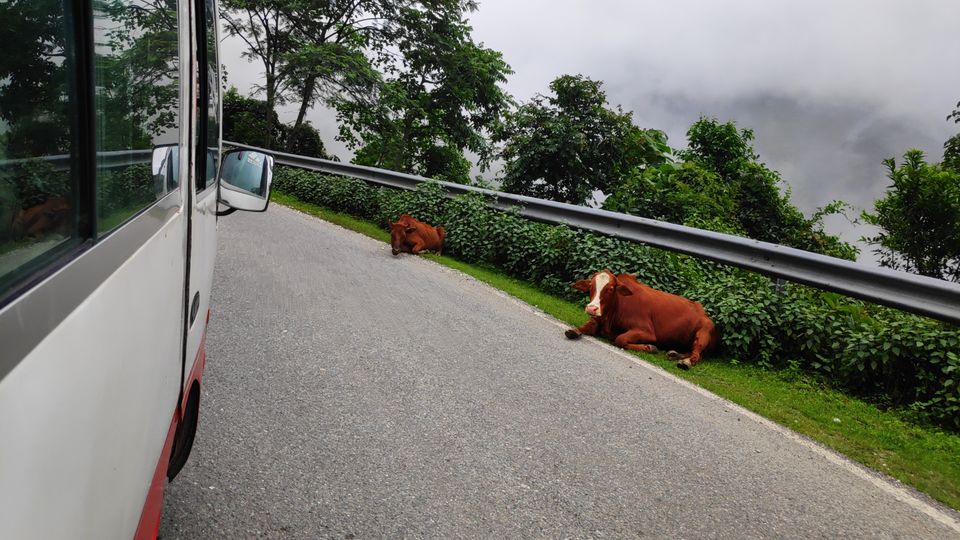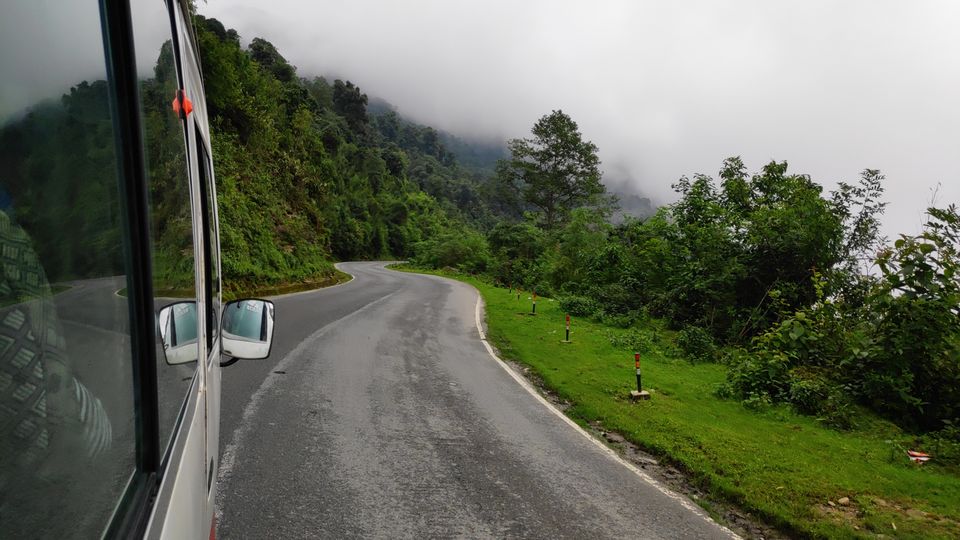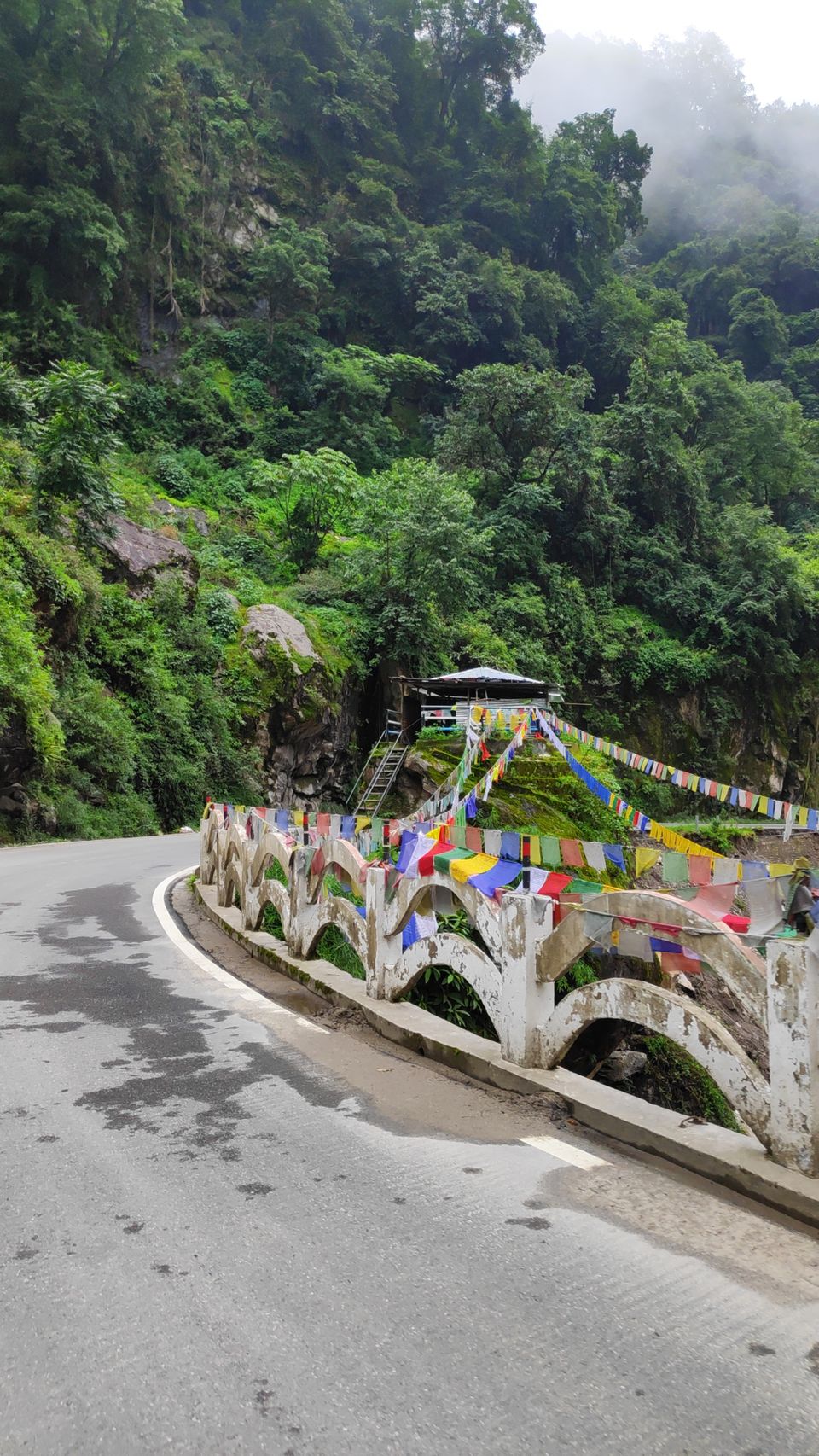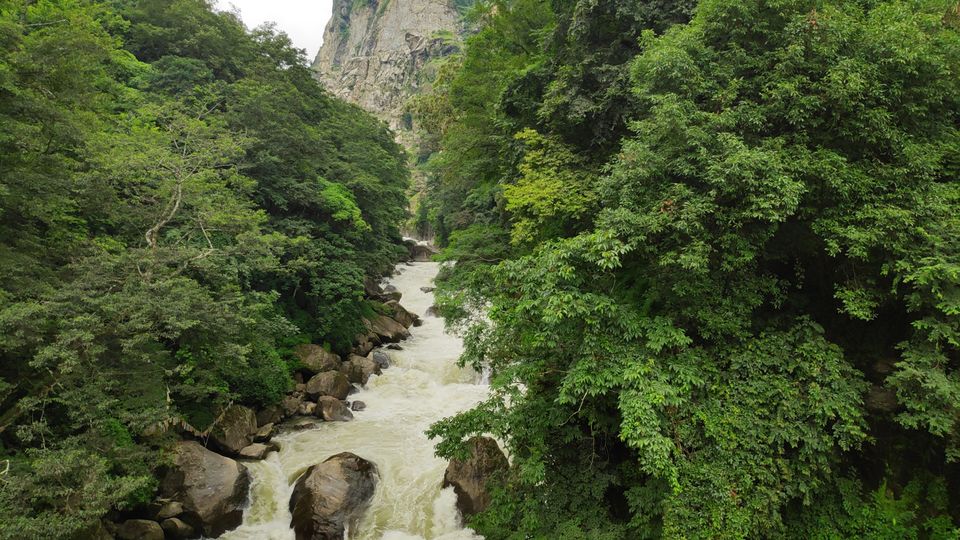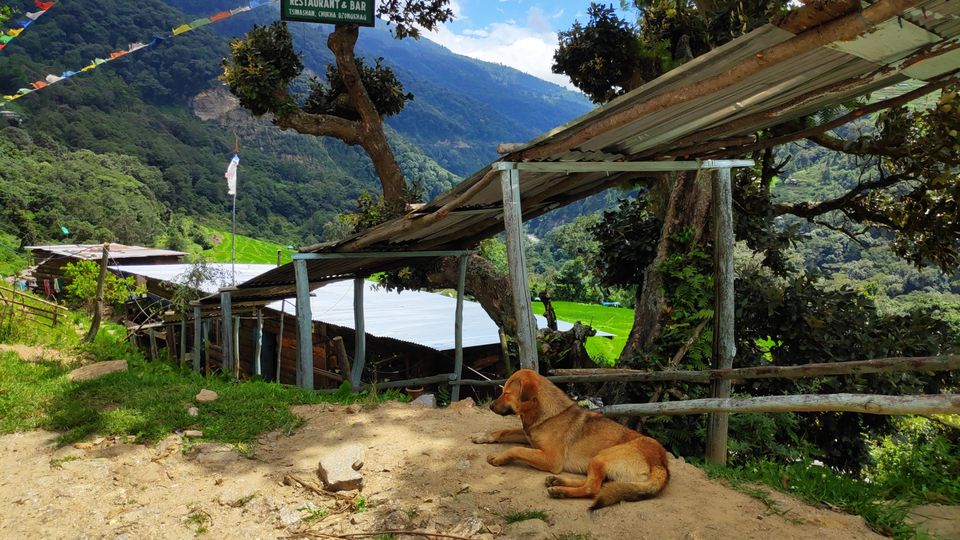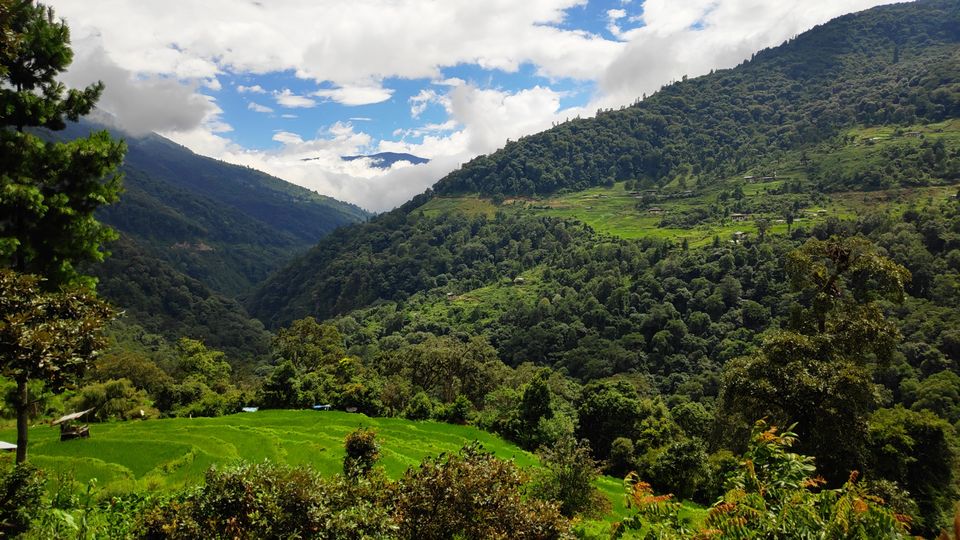 Next morning I went to Thimpu immigration office to extend my permit . You have to fill up a form and submit x-rox copy of your photo ID in proof or passport. The whole process took time near about 2 hrs. That's why after submission of my documents I went to Memorial of Chorten by walk. You can hire a share cab (Rs.60/-person). It's located southern part of the city. It is popularly known as "the most visible religious landmark in Bhutan". It's elegant architecture attracts people. Apart from this the paintings and sculptures will give you a brief description about Buddhism (Entry fee Rs. 300/- each person). From there I went to visit Tashichho Dzong, it's a fortress built in 1641. After that visit SAARC building(entry not allowed) and from there , went to the immigration office and collected my permit. In the immigration office I met 2 solo traveler, we met befor in phuntsholing . Three of us made plan to visit Buddha Dordenma, so took a cab and hired for 2 hrs.because from Buddha Dordenma you can't get any vehicle for return (fare Rs 250/person, its variable). It's a 52 meter long gold-plated Buddha statue, which entirely made up of steel. This is one of the largest Buddha statue in the world.The statue houses over one hundred thousand smaller Buddha statues, each of which, like the Great Buddha Dordenma itself, are made of bronze and gilded in gold.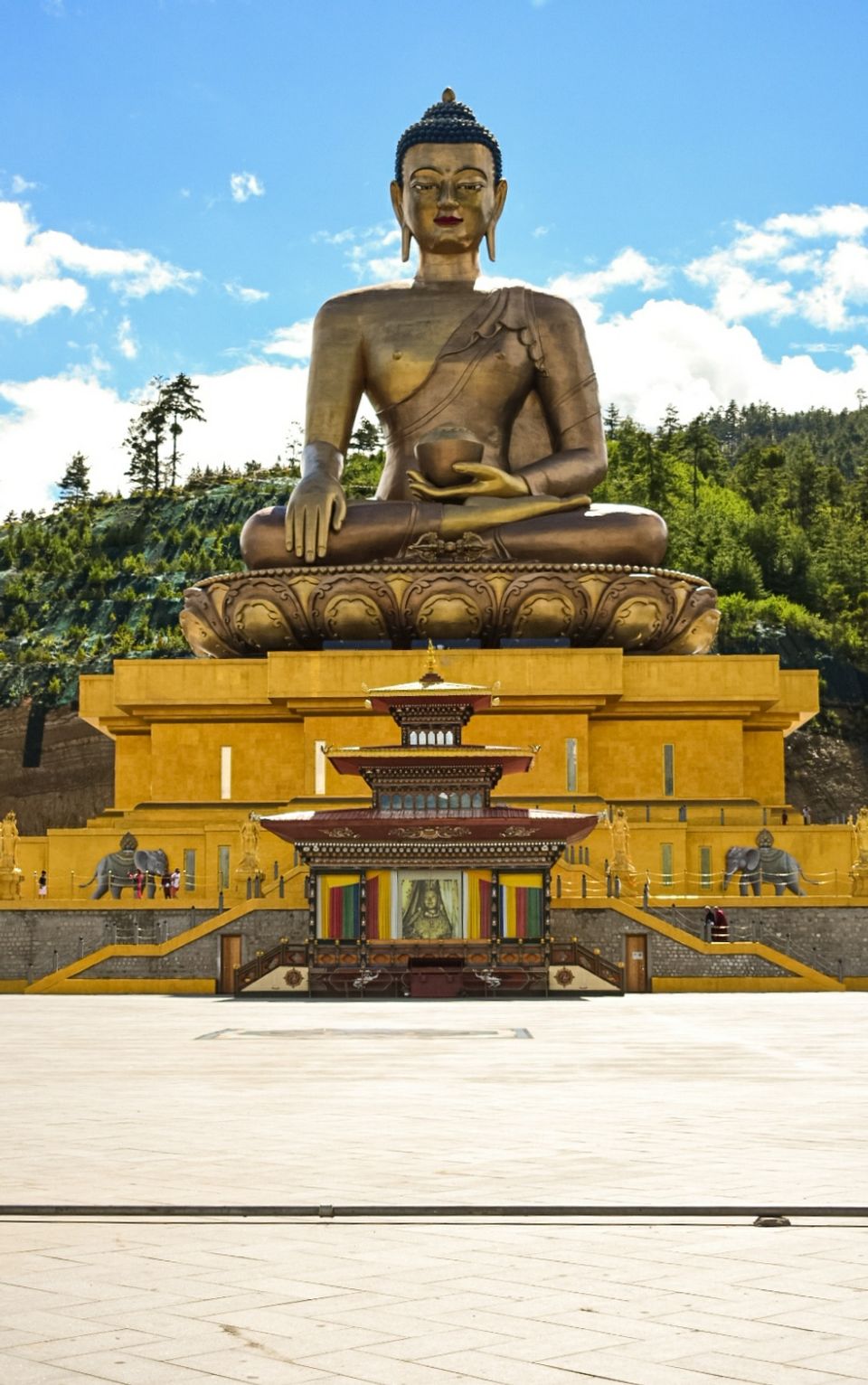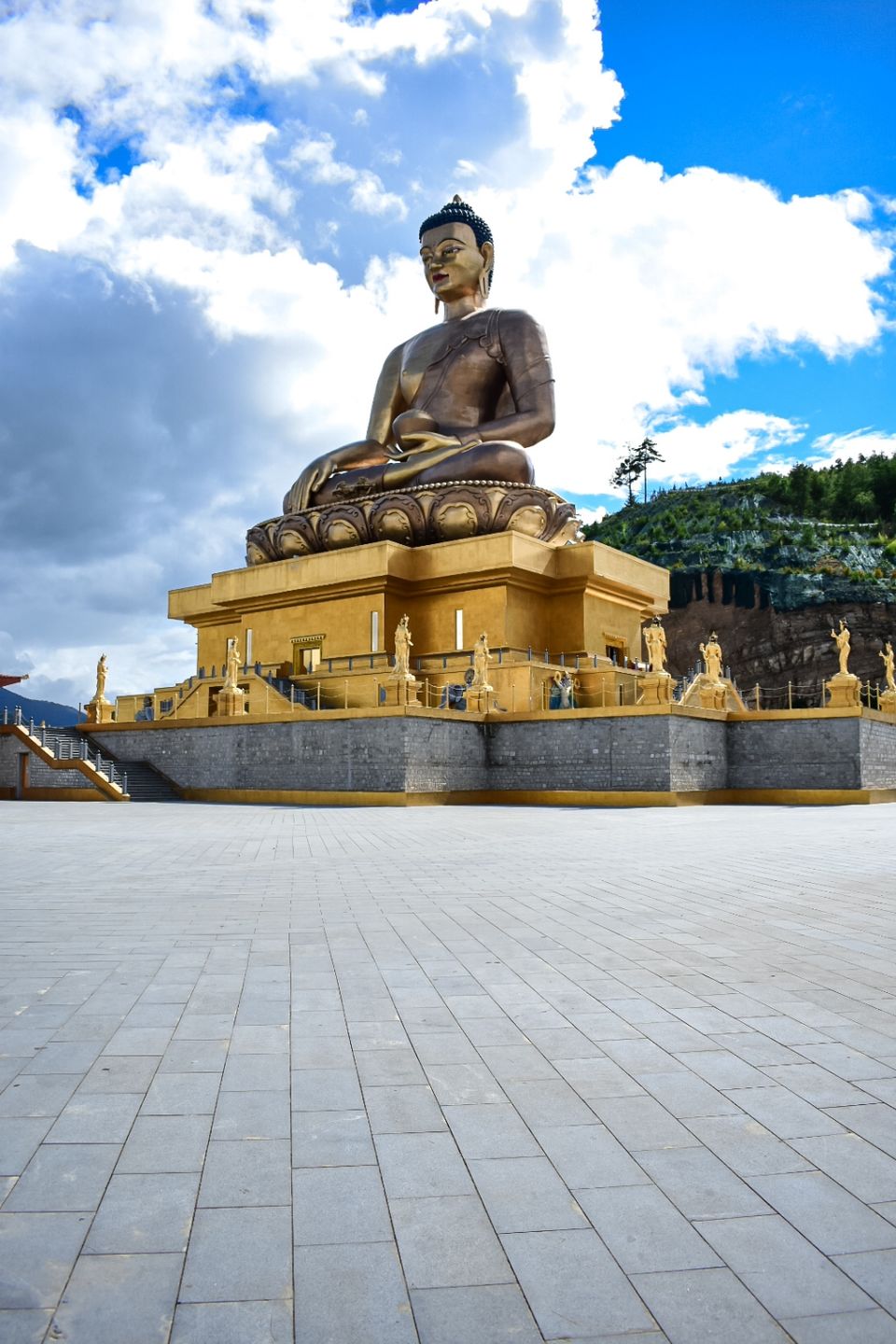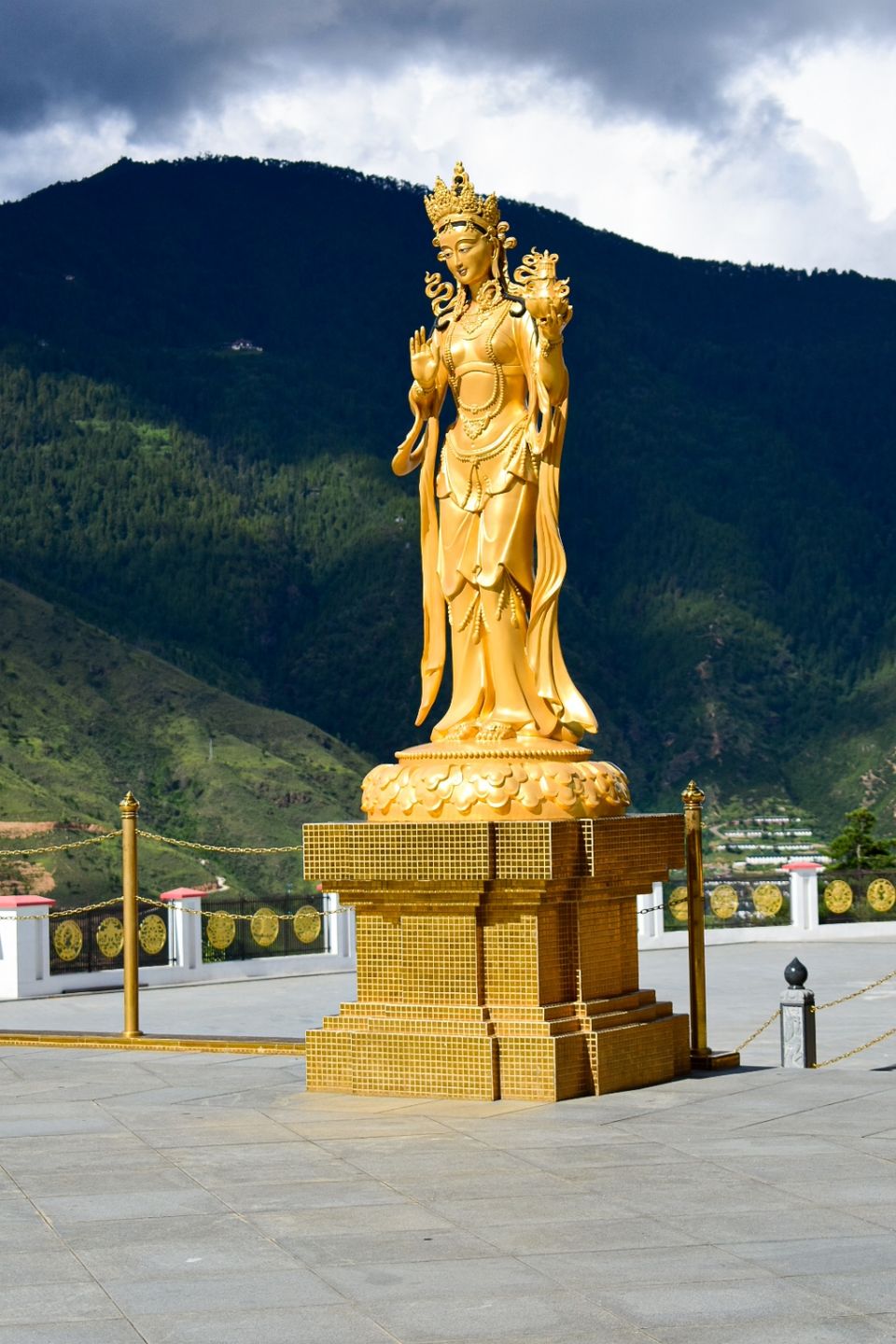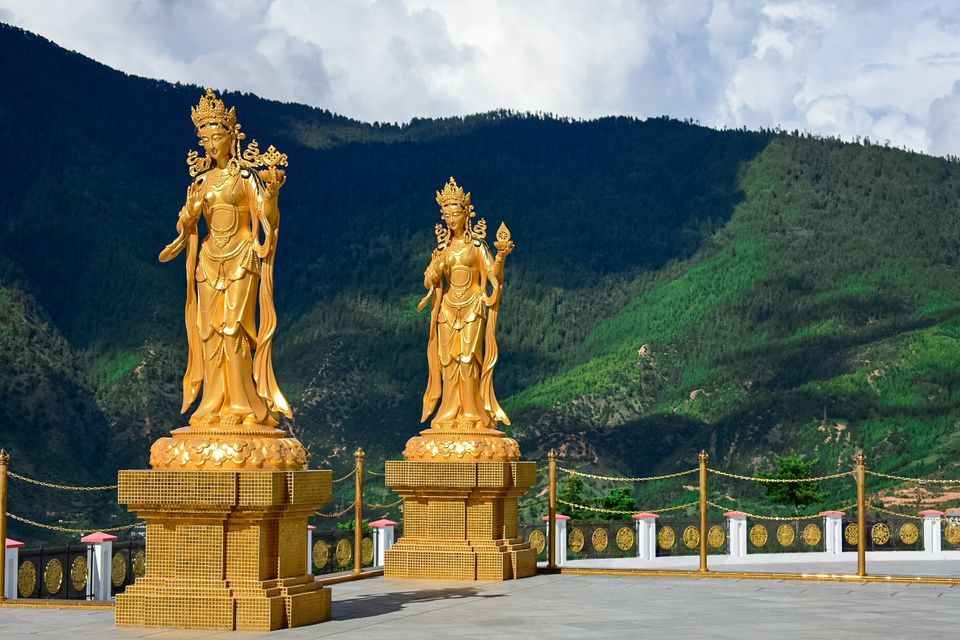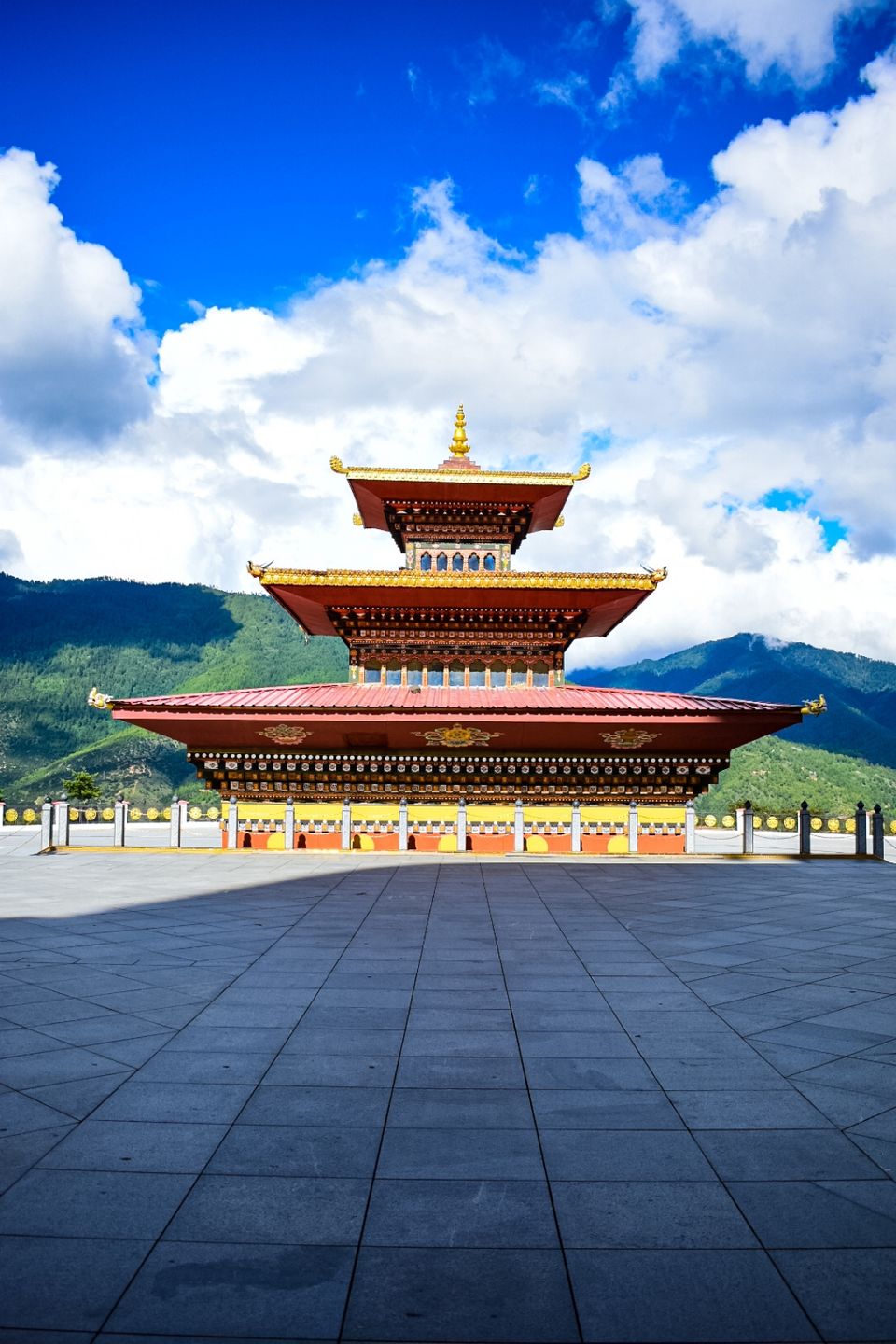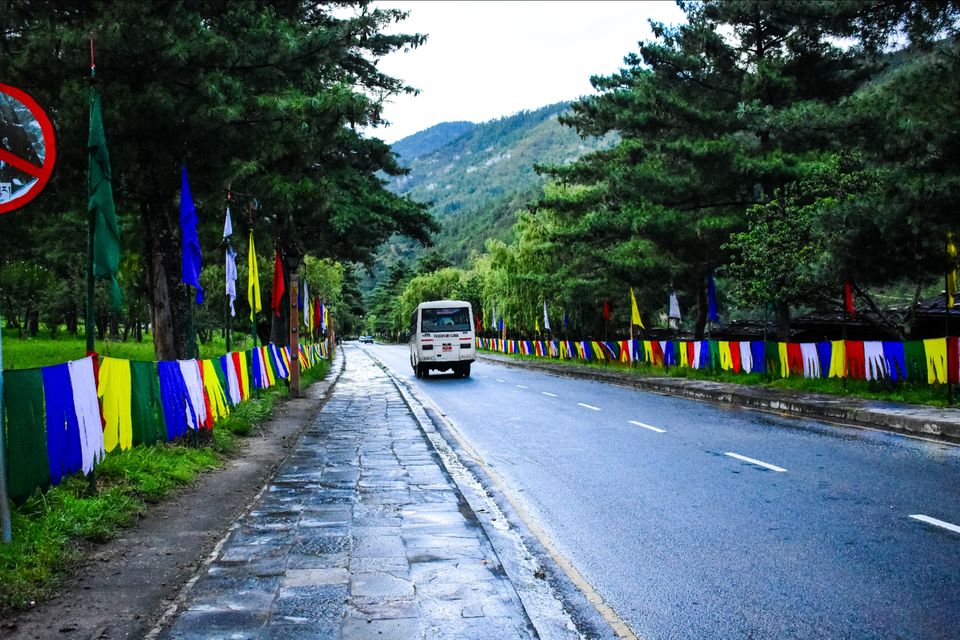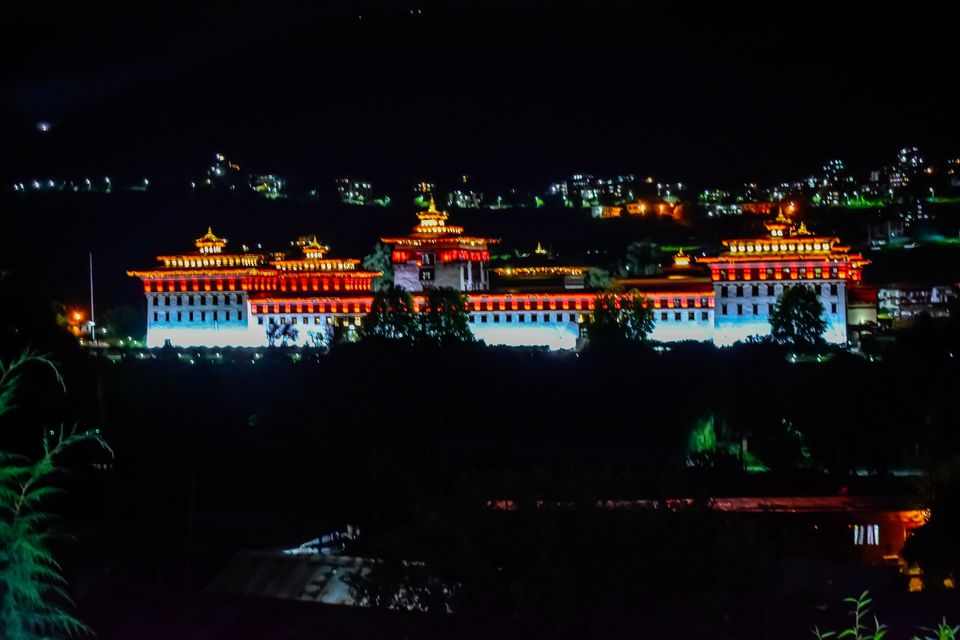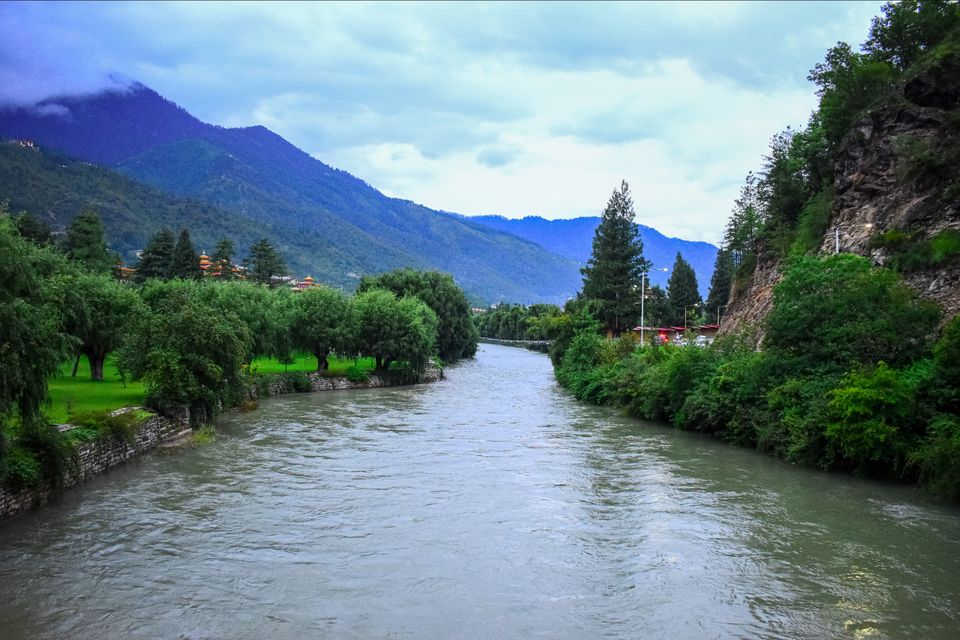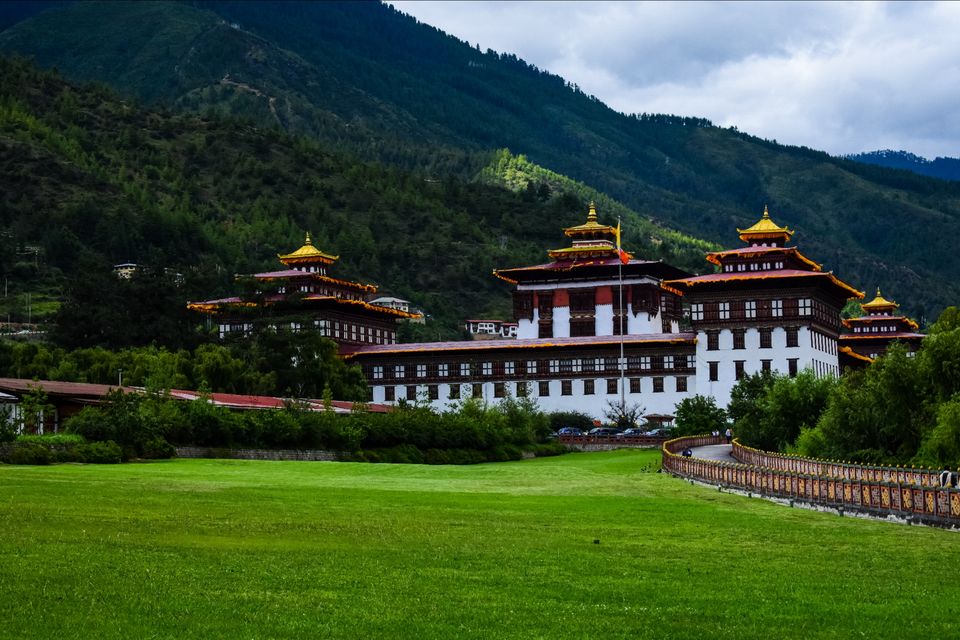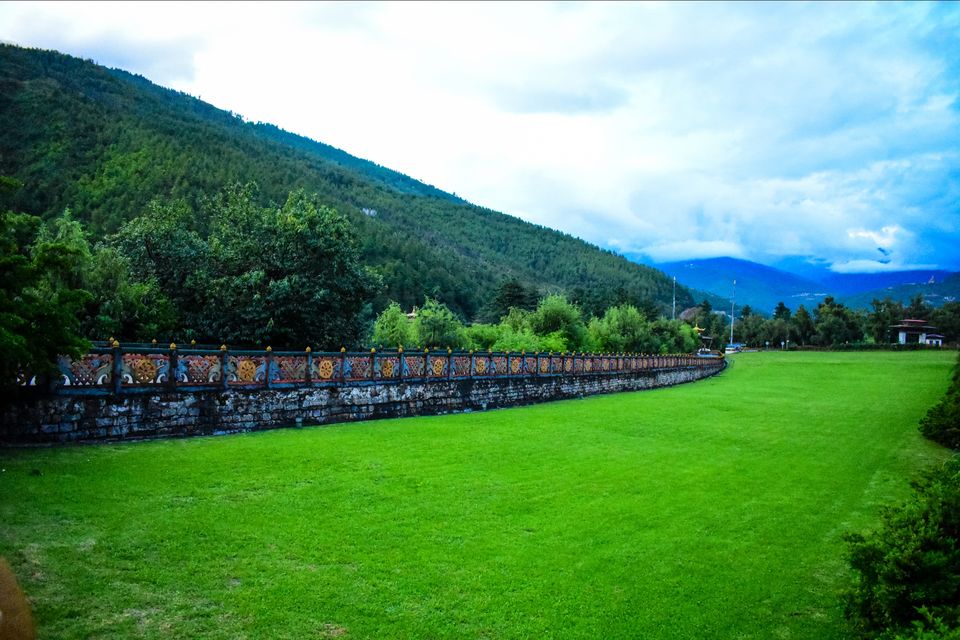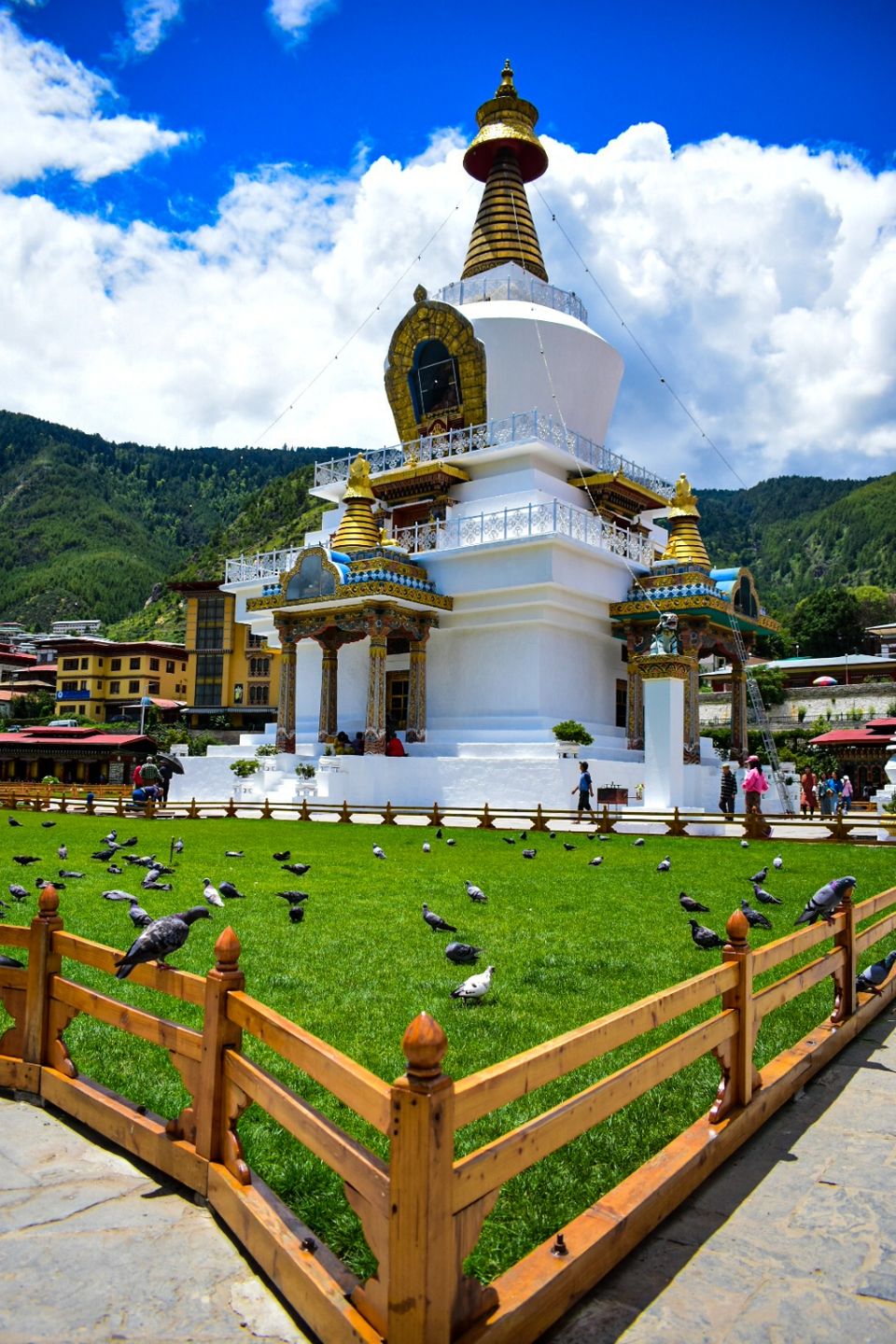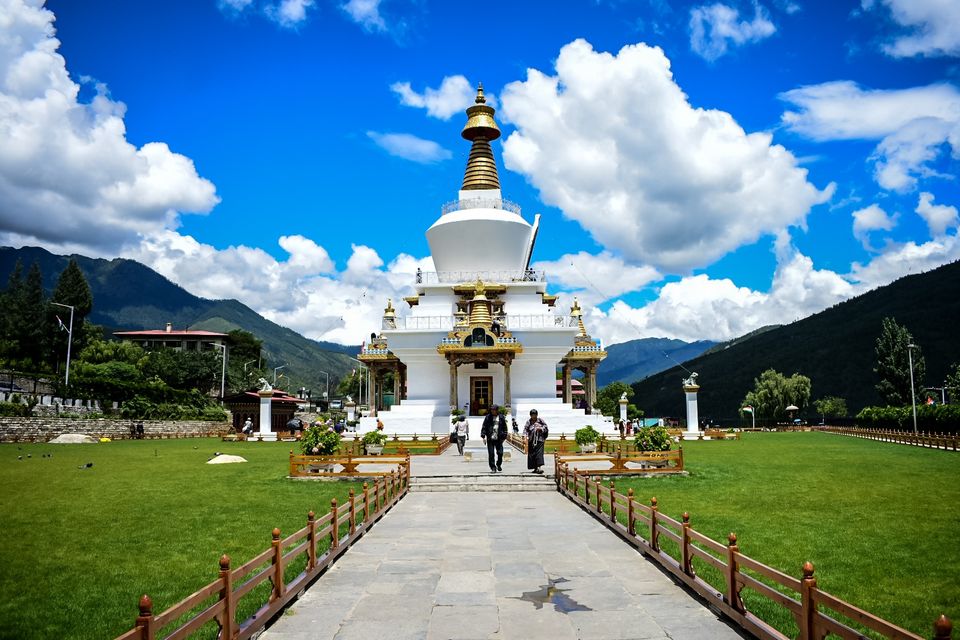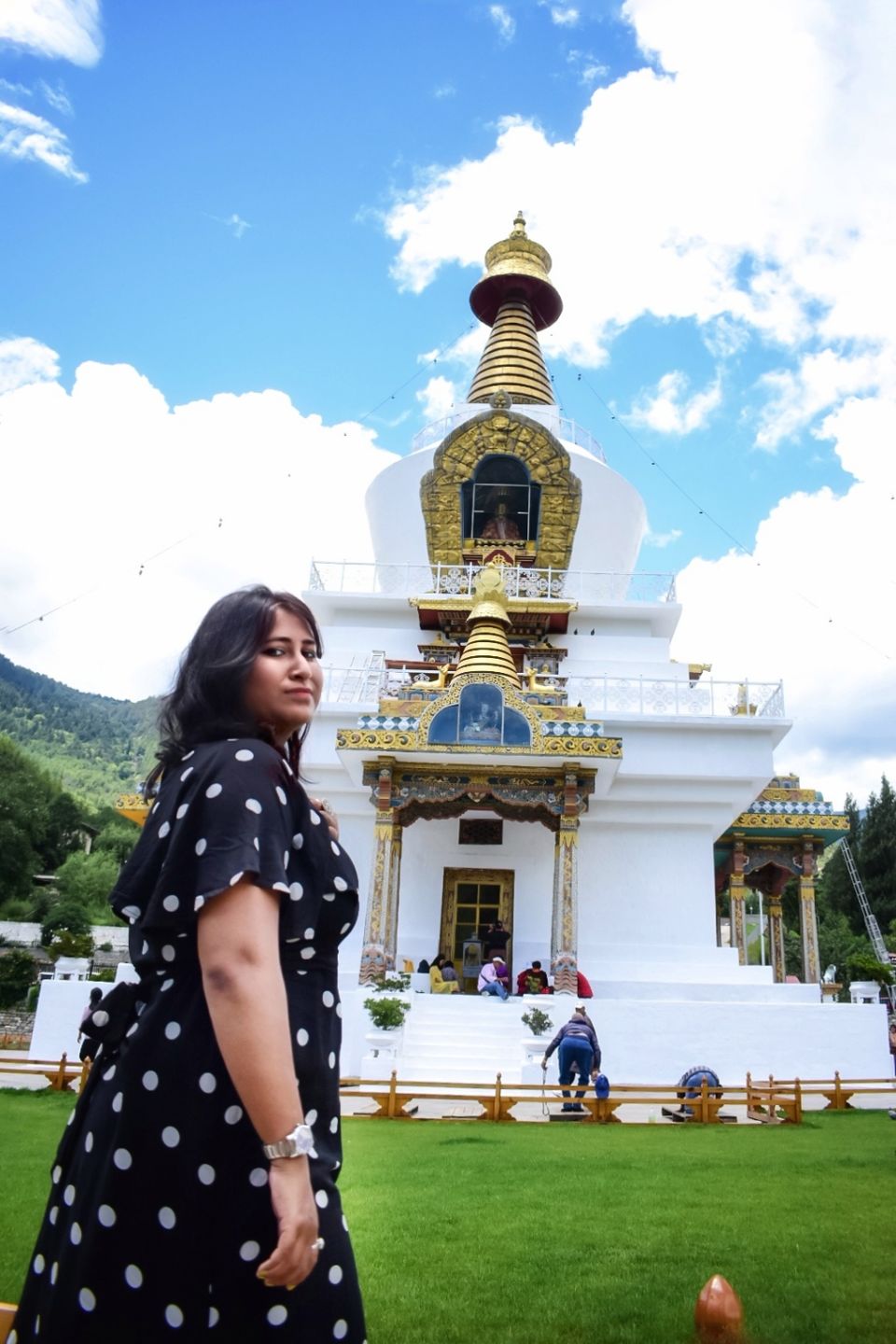 Next Day destination was Punakha .
From Thimphu, the distance to Punakha is around 70 kilometres (2 hours). One can hire a car or taxi for this journey. I hired a share taxi with 2 travler (Rs.350/-person) It's a beautiful drive – after just half an hour from Thimphu, one gets to see the spectacular views on Dochula Pass and other Bhutanese-style traditional houses on the way. The roads to Punakha are well-maintained.Dochula Pass is on the Thimphu-Punakha Highway in Bhutan. There are 108 memorial chortens (also known as stupas) called the 'Druk Wangyal Chortens' for each soldier's life lost in war. The hills are also decorated with colourful religious flags. The Dochula Chortens have been built in three layers. The first level has 45 chortens, the second level has 36 chortens, and the topmost layer has 27 chortens, all built around the main structure.
Next stop was Punakha Dzong (entry fees Rs.300/- ).Punakha Dzong is located at the confluence of the Pho Chuu and Mo Chuu in Punakha valley. This is the second oldest and second largest dzong in the country.
Punakha Suspension Bridge is perched over the Mo Chhu and Po Chhu river, it's about 160-180 meters in length. It is one of the oldest suspension bridges in the world that connects Punakha Dzongkhag to the rest of the valley.The bridge is beautifully decorated with colourful flags and makes a perfect spot for bird watching and photography. Although it shakes when winds blow strongly and gives you a thrilling experience .
Chimi Lhakhang is known as a fertility temple for blessing couples with a 10-inch wooden penis that is tapped on their shoulders. Visitors come from all around the world to visit the monastery, obtain blessings, and get a glimpse of a unique side of Buddhism.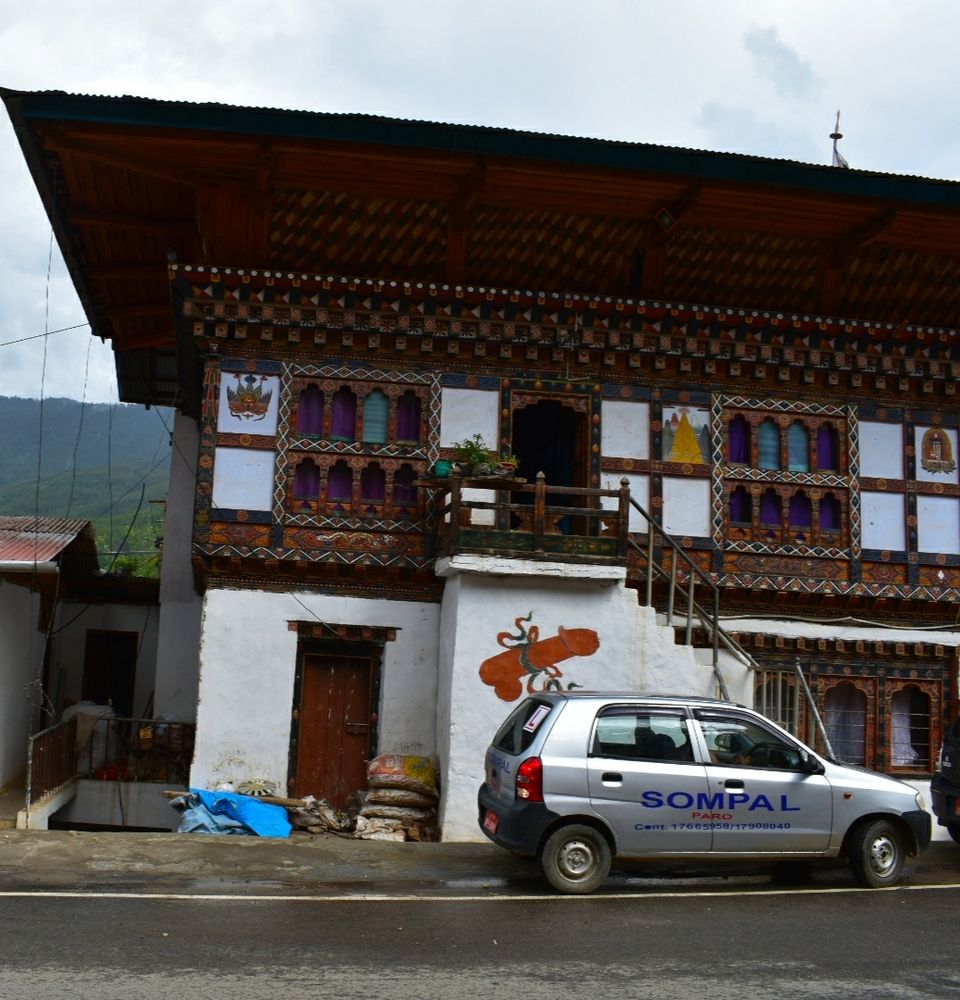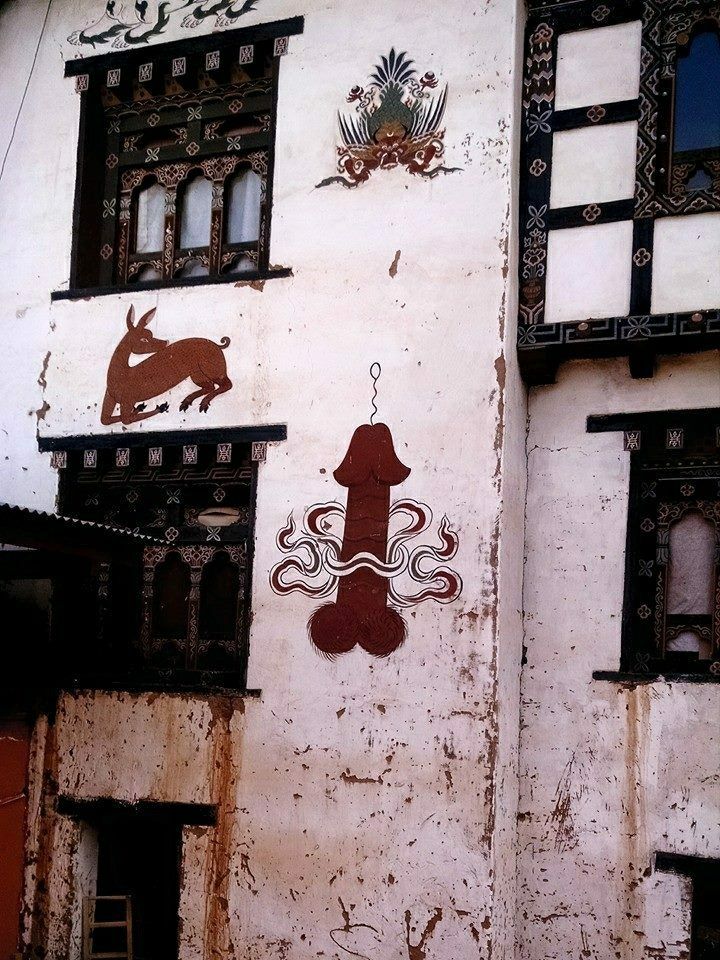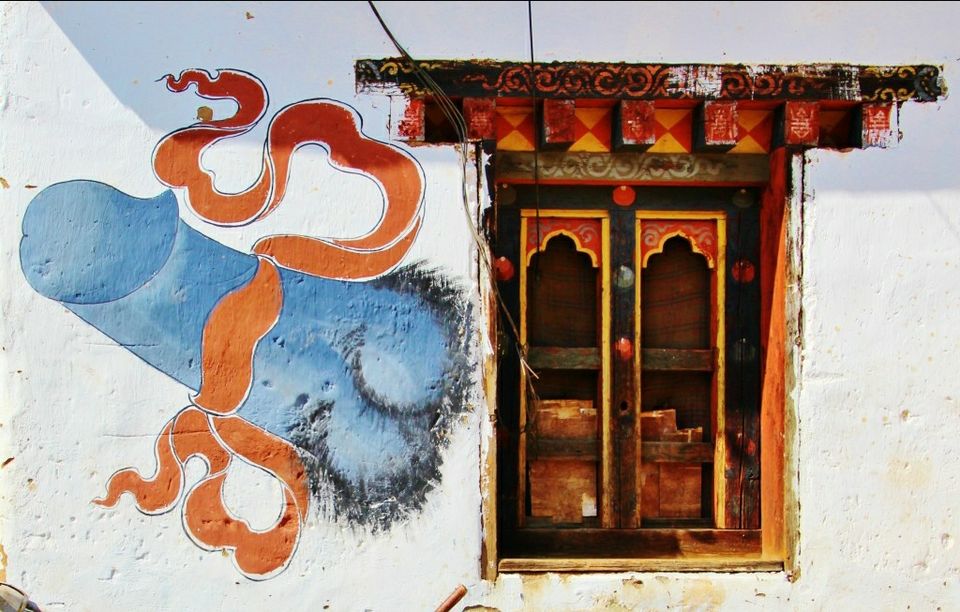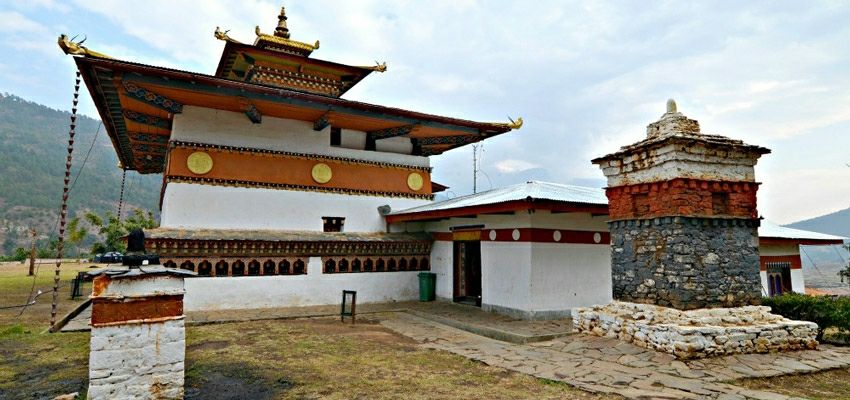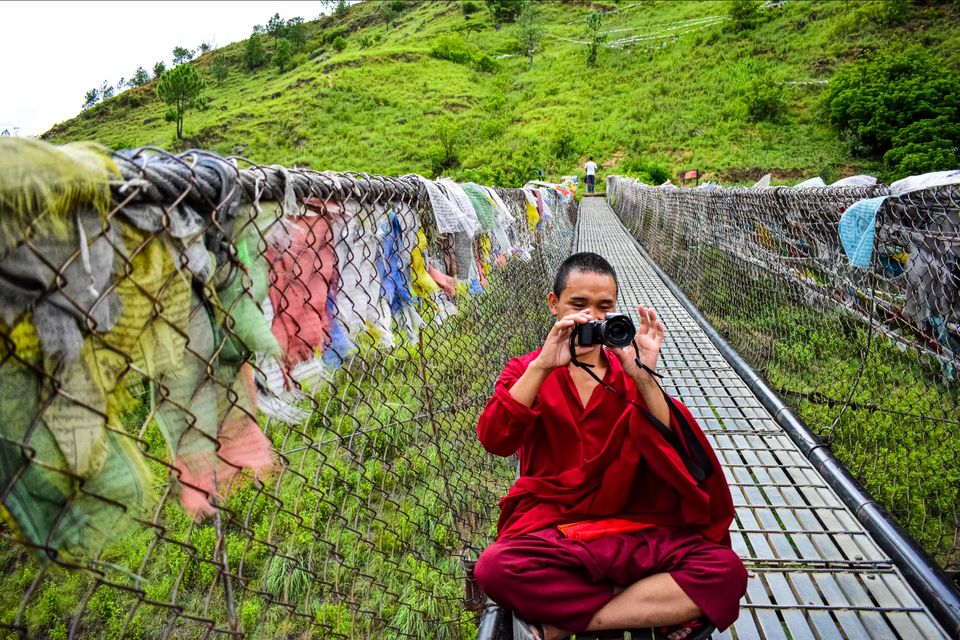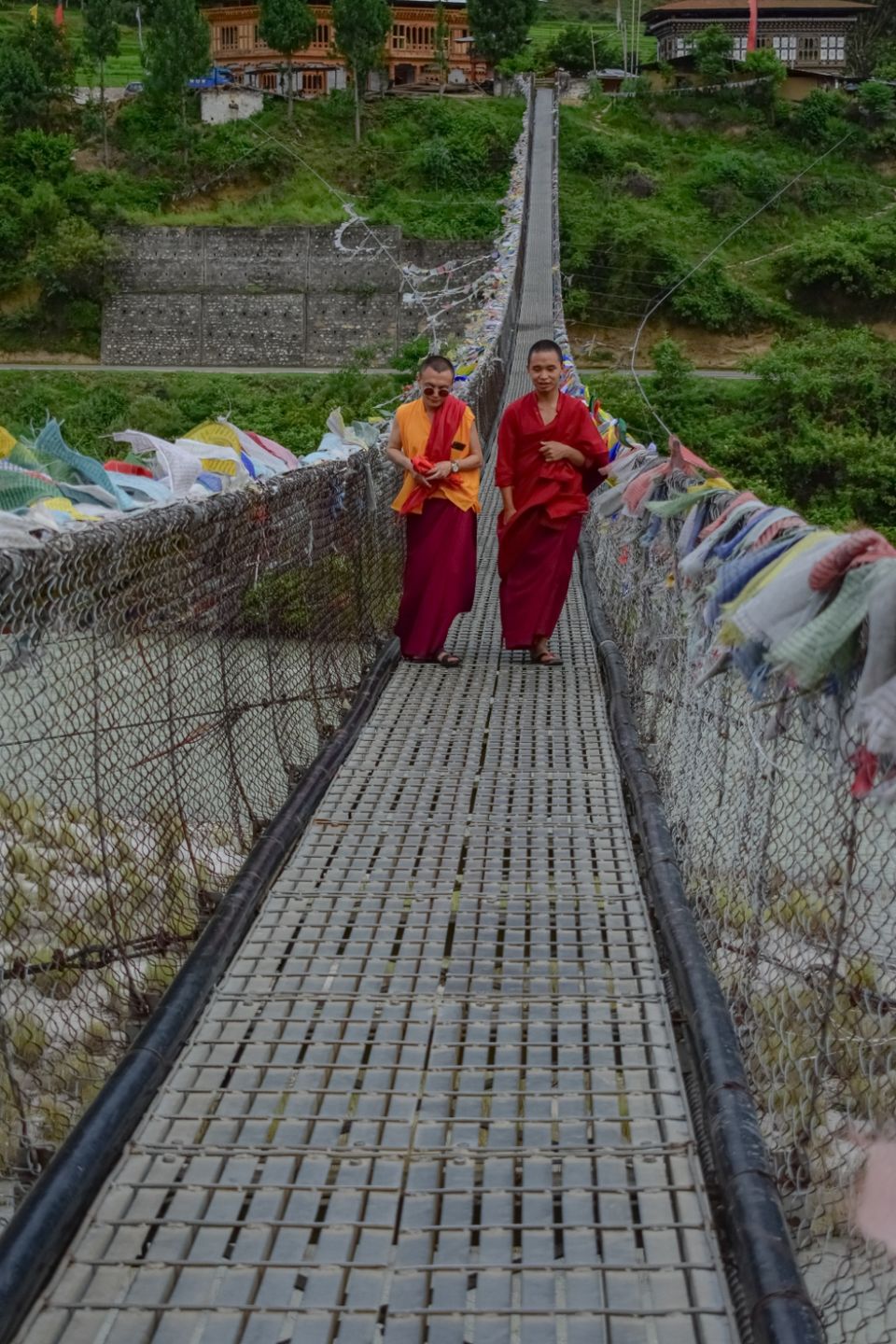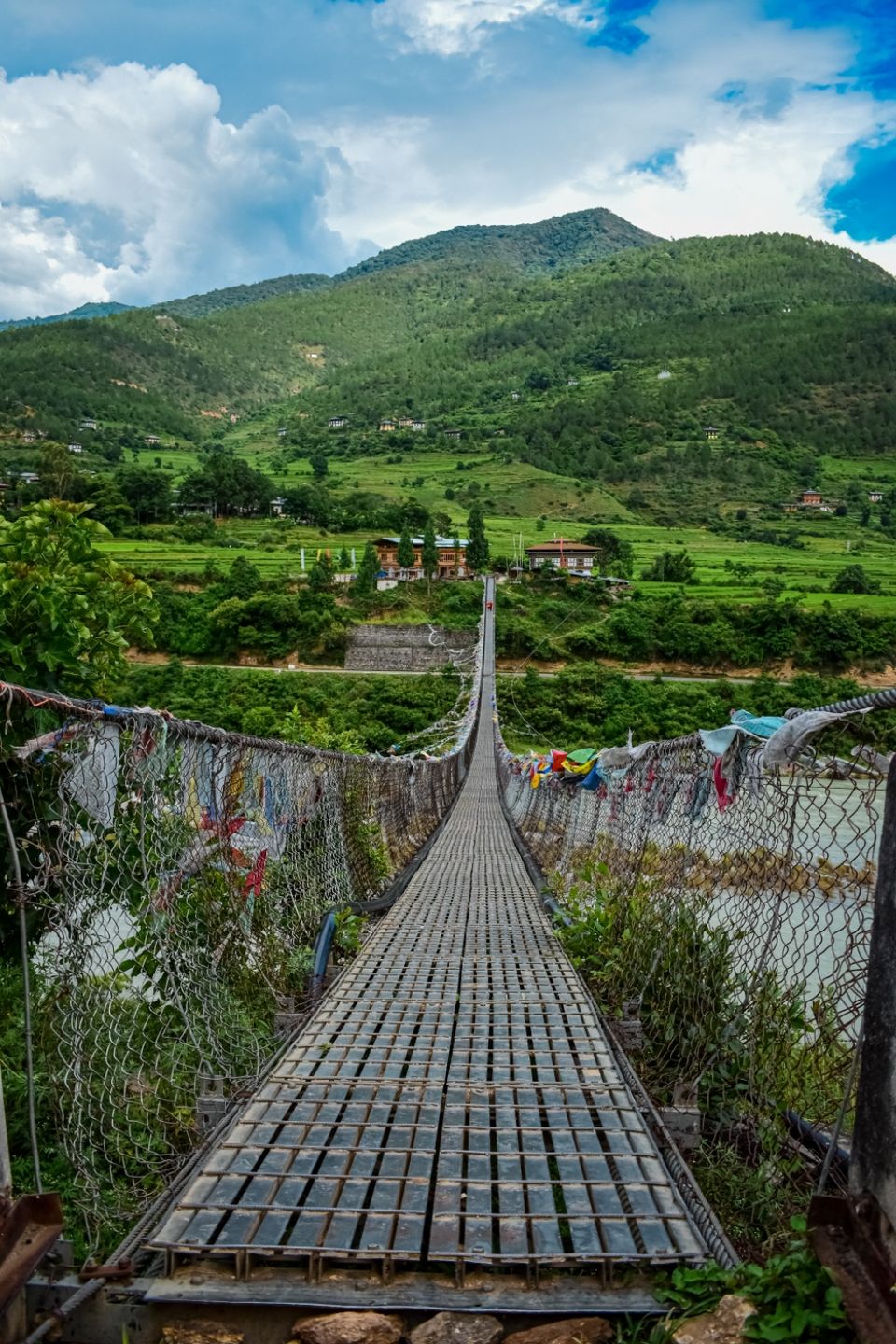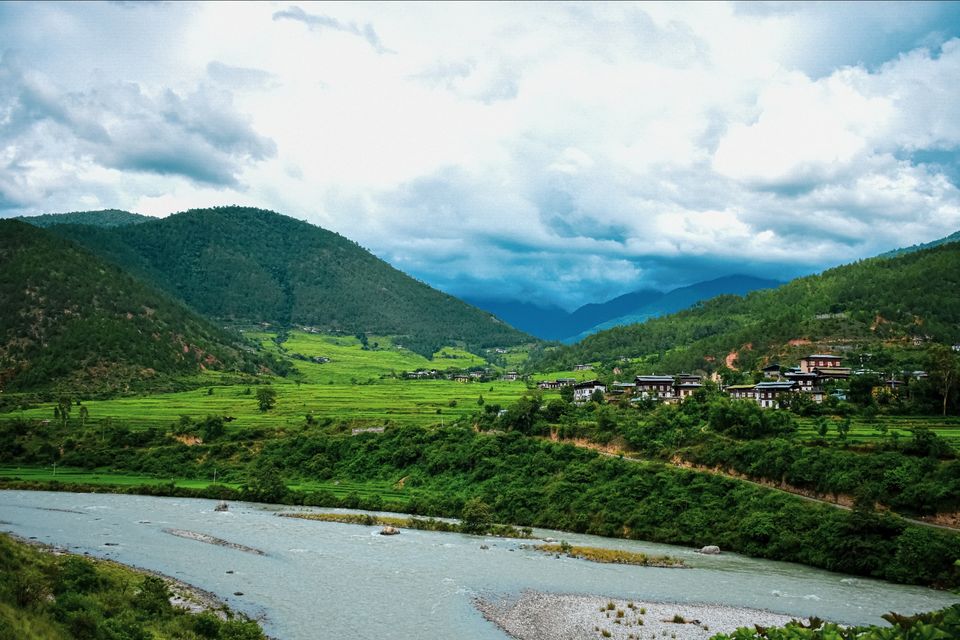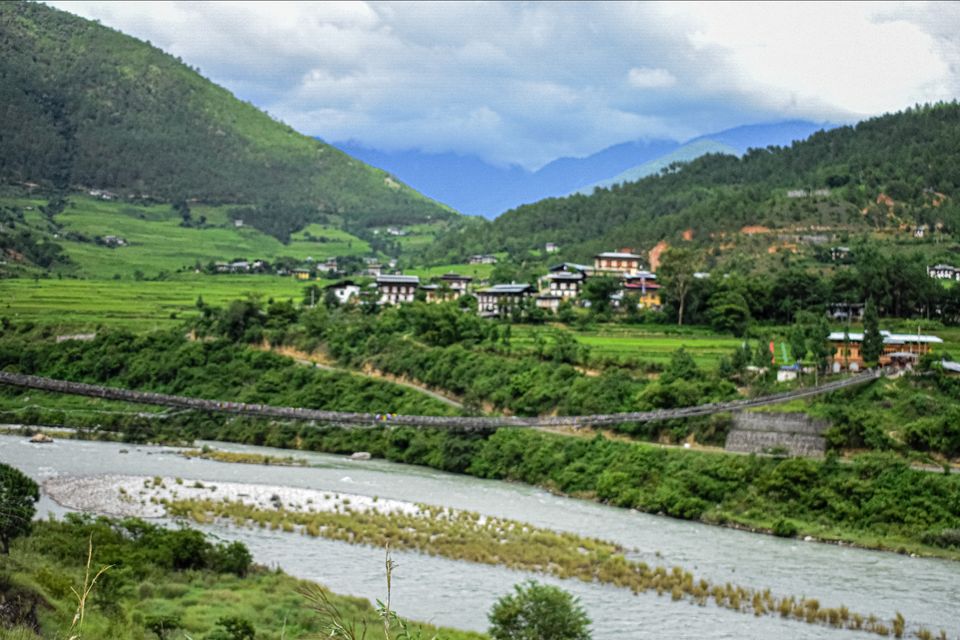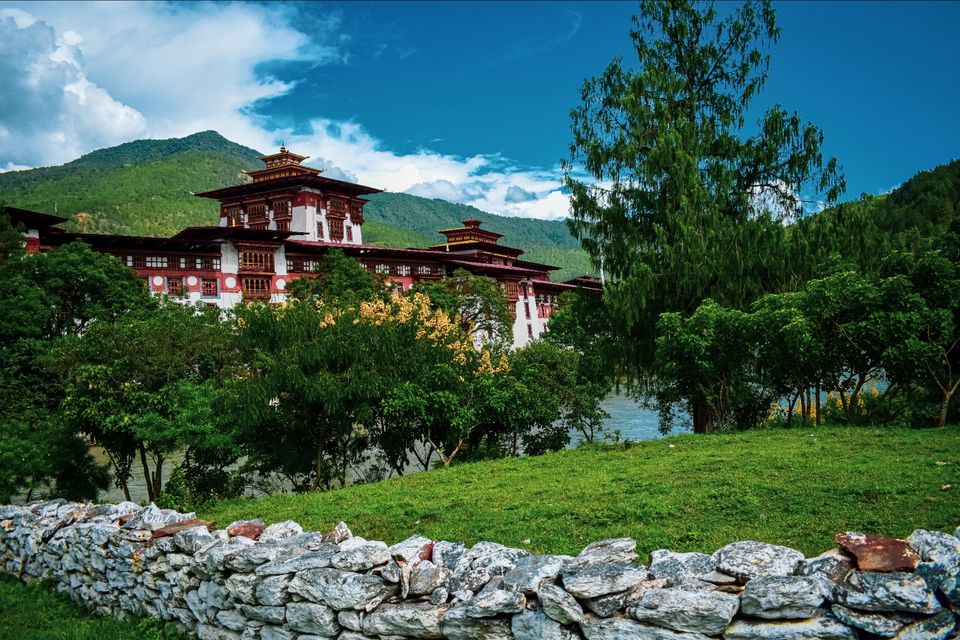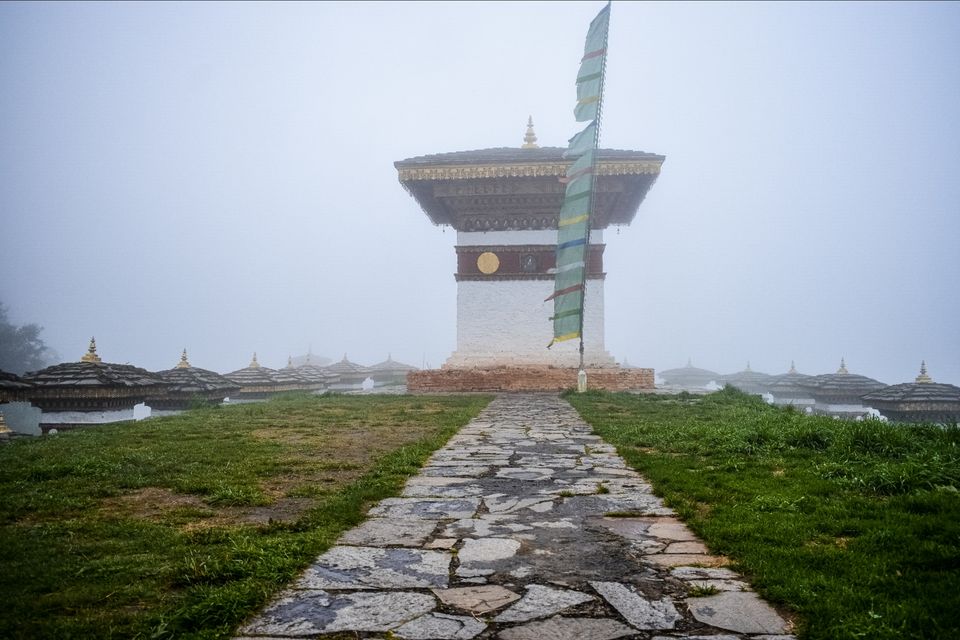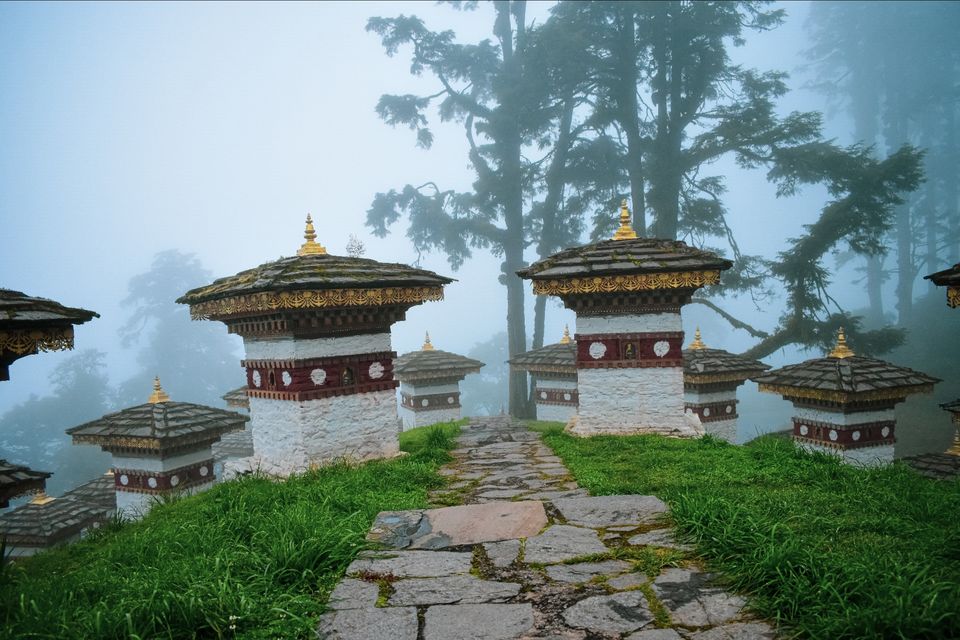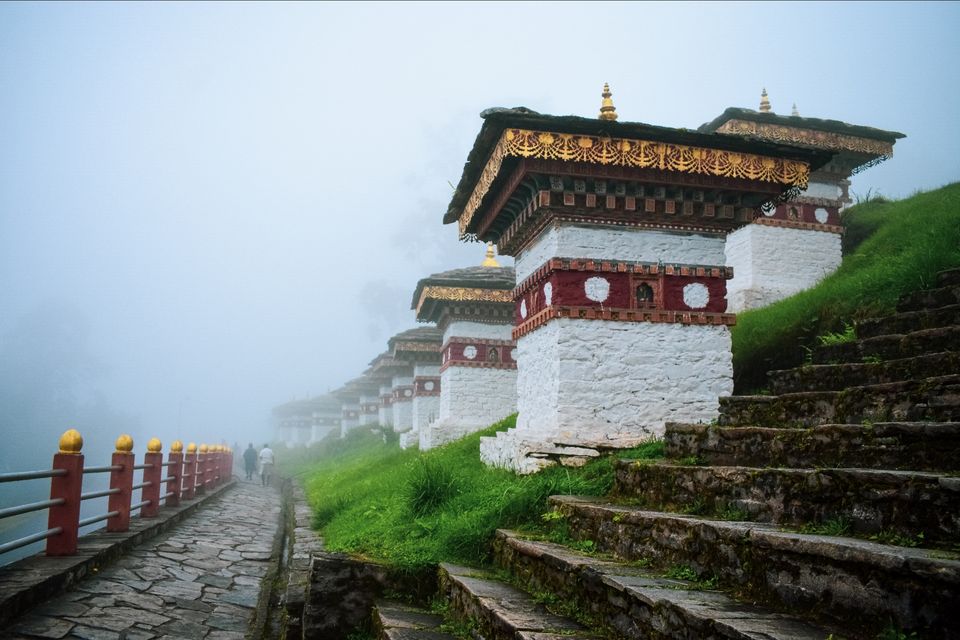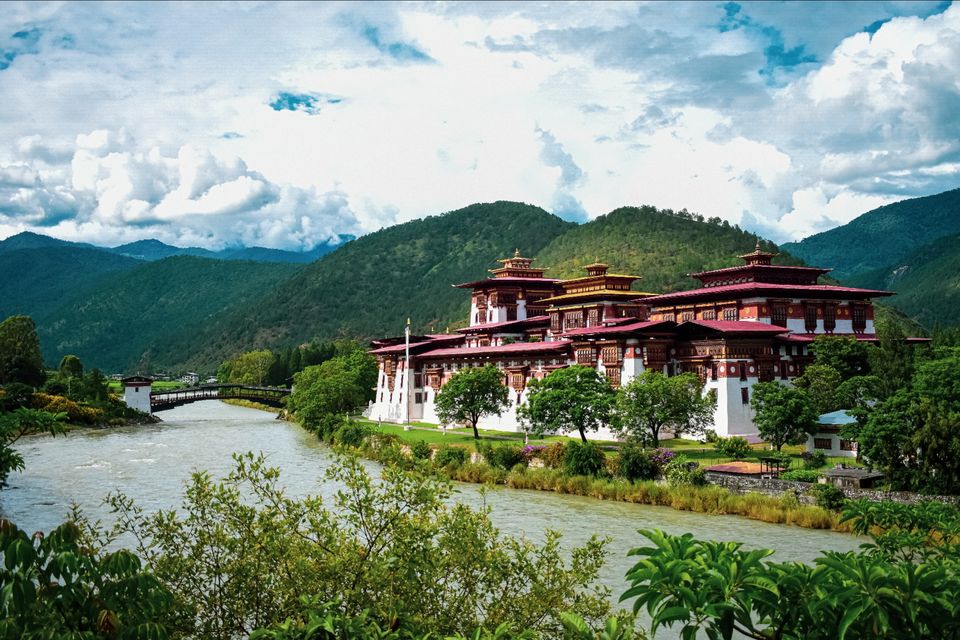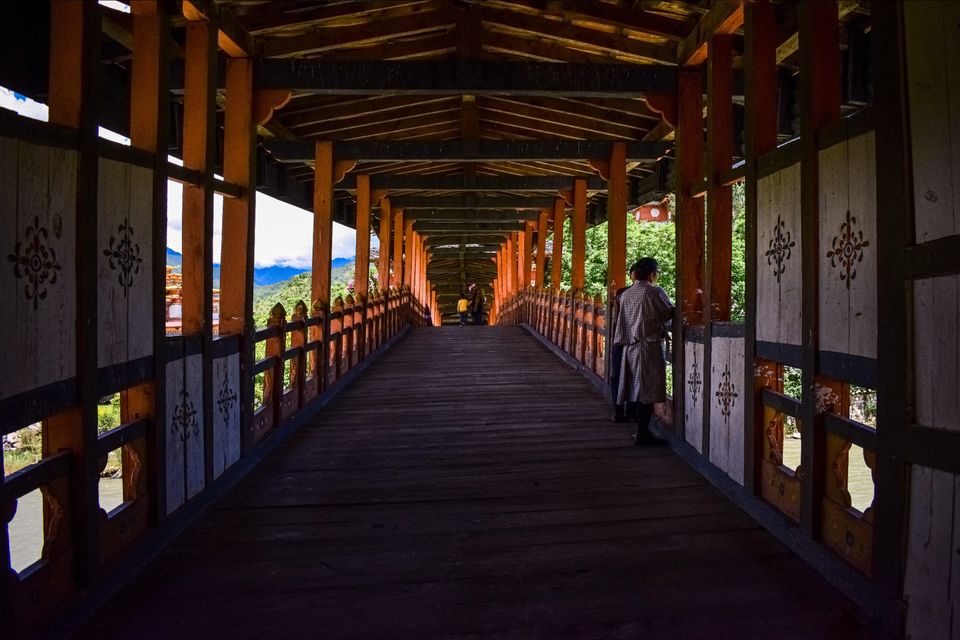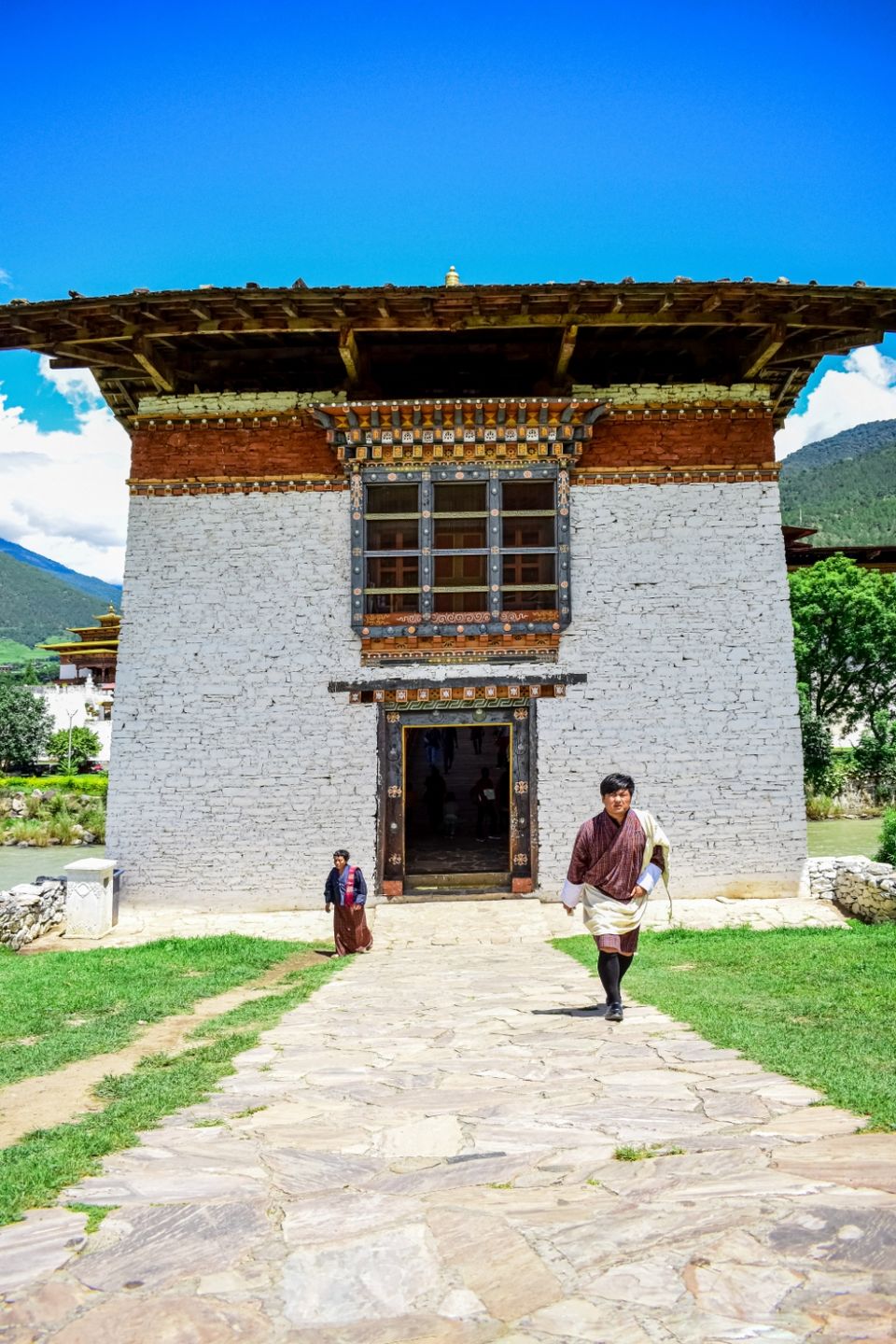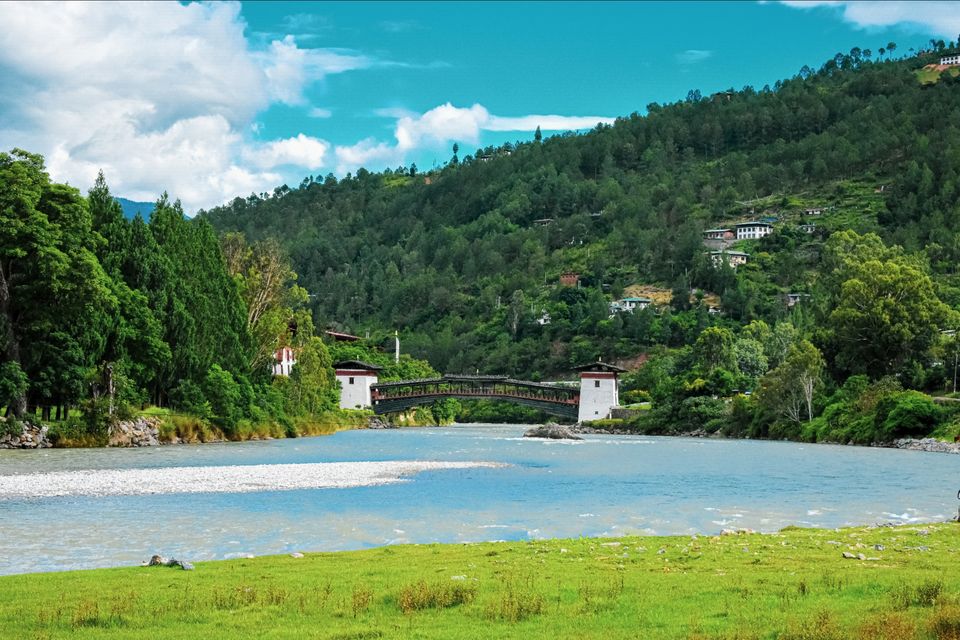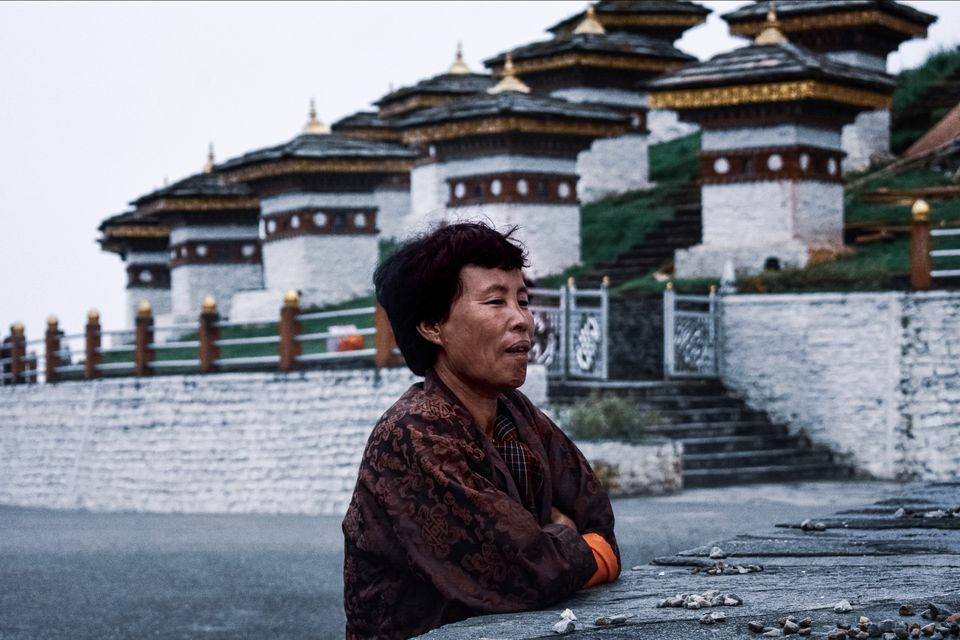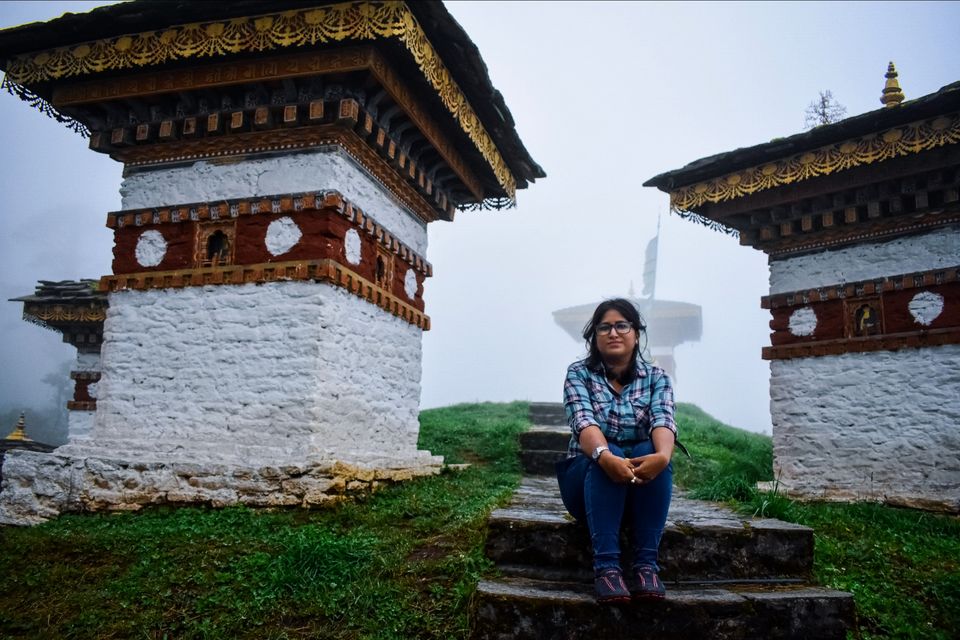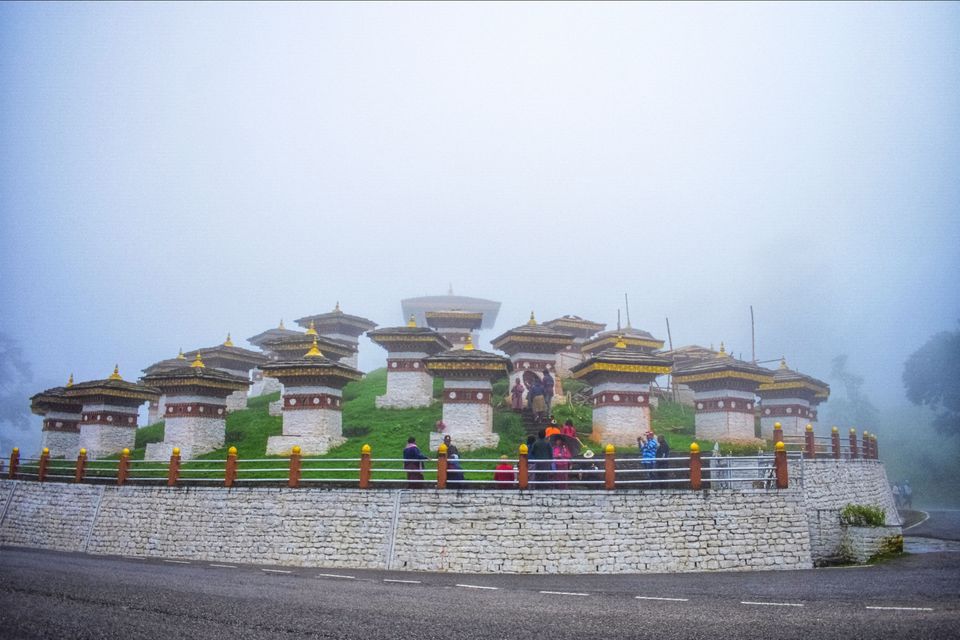 Again I hired share taxi from Thimpu bus stand (Rs.500/- person) as I stayed in thimpu for 3 days and traveled punakha from there. At first went to Paro airport.Paro Airport Bird's Eye View Point offers an exquisite view of the entire city and offers you a magnificent natural view.
2nd destination The National Museum of Bhutan (Entry fee Rs.50/-) is the pride of the country. Flaunting art and traditions, it has six floors, each of them narrating a unique tale from the past. You can see paintings, art pieces, animal masks and many more facets of the rich culture.
After museum enter the main city of Paro and there is the white tower of Chhoeten Lhakhang, situated southeast of Paro's town square , which is beautiful and vintage.
Unfortunately I didn't Trek the Tiger nest due to my left ankle, which twisted at Phuntsholing .
So here is my first ever Solo travel experience in Bhutan. Bhutan quite safe for women and the people are there so helpful and kind. My total cost of this trip was near about 14k including fooding lodging and vehicle expenses.
#MyTravelFirst
Hotels
Ama's Village Lodge in Paro
Kissa villa in thimpu
Hotel Thuenpa Puenzhi in phuntsholing
Please follow me on Instagram I'm on Instagram as @living_fossils_ and also share your comments and suggestions.🙂