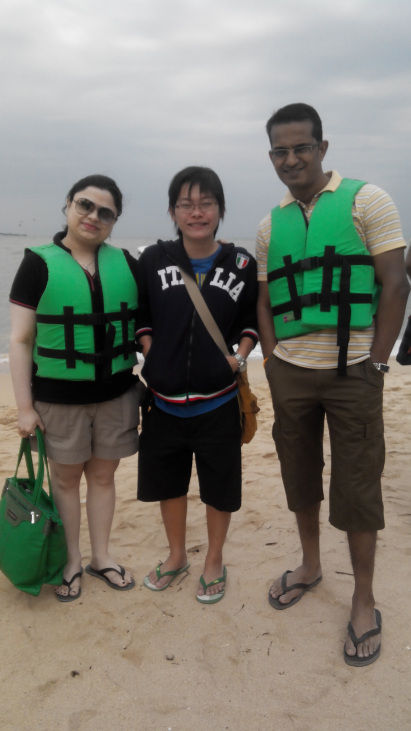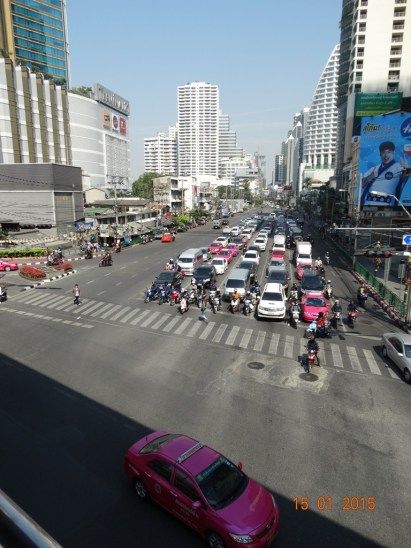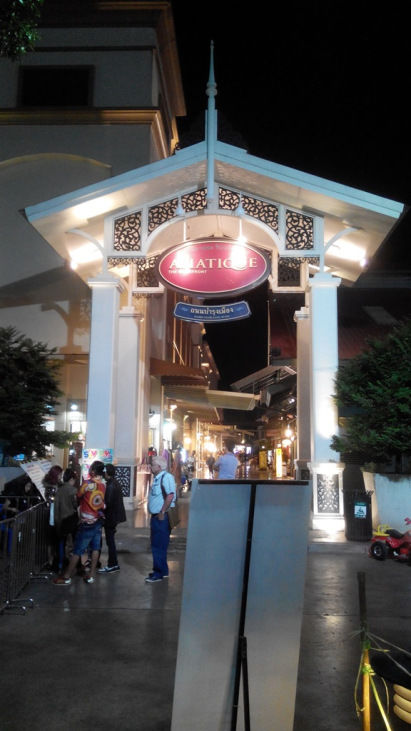 I find it real stupid how I kept avoiding going international (on my own & with my money), just because I wanted to start off on a bigger scale, going to Europe or USA and hence kept under-estimating the beautiful experience I would have got by visiting cheaper and nearby countries like Sri Lanka, Thailand, UAE or even Nepal for that matter. I kept telling myself "Thailand, aahhh… I can go there anytime… I will wait for 6 more months and may be try to visit Turkey instead"… Bigger, Better, Farther !
And so, 8 years passed post completion of my MBA in 2006 and I was nowhere. There were 32 Flights taken till then, all domestic. Eventually I let go of that irrational thinking and made up plan to visit any damn foreign country, that fitted my budget & matched my willingness to pay for… Guess which it turned out to be ? Thailand. The same country that I could have visited, way back in 2007 itself. Under the pretext of making a bigger & costlier trip as my 'first', I had wasted so much of my time… Not that I didn't go anywhere in India.
So, me & my partner opted for Make My Trip to book our trip. Here I shall mention one by one my experiences of my Thailand Sojourn 2015:
a) Make My Trip (MMT) Booking
When I emailed MMT, they were very quick to call me back, I guess within 10 minutes. One of the female Customer Service Officers spoke with clarity and I perceived her to be very genuine in giving me a good package (except negotiation on money). I was also contemplating going to Hong Kong & Macau but for a 8-day tour, the budget was going overboard. So, I opted for 7 Days & 6 Nights Thailand instead, with 3 nights in Pattaya and 3 nights in Bangkok. MMT charged us around INR 65,000/- including Return Airfare, 6 Nights' Hotel Stay, visit to Coral Islands & Gems Gallery & one Indian lunch in Pattaya and visit to Wat Pho Temple in Bangkok. Package Inclusions & Exclusions in detail may be seen on their website.
Other General Things
1) Food seemed cheap, especially the local food. There is also the street food, live small crocs that are roasted / barbeque with 100s of their sauces. I wasn't able to eat that. But found one McDonalds there on the Beach Road. Bangkok also has a lot of good food stuff. But since Bangkok is more of Shopping Malls, we savoured food of the Food Court of those malls.
2) It is perfectly fine if you don't carry your passport whilst you are roaming in the city (Pattaya or Bangkok), just carry a photocopy, it is sufficient.
3) Crooks are everywhere and they will want to target naive tourists. If you aren't sure, no need to pay attention. But overall, people I found there very helpful. They are funny, they don't get angry and can be very interesting to talk to.
4) Negotiate hard, whatever you buy, especially on the streets. The prices are expected to come down by atleast 20 % when you negotiate. I did small shopping of around 6,000 THB but no product was found defunct. Also, before you opt for Tuk Tuk or Taxi, again negotiate and fix the rate before-hand. You don't know the roads and it could turn out to be a long ride unnecessary. But, looking at the worst traffic situation in Bangkok, the taxi drivers are less likely to fool you, since they are themselves bored of the long queues at every signal. Skytrain & Public Buses are way too cheap though and best way to really see the place around – almost 60 % cheaper than Tuk Tuk and Taxis.
5) ATMs and Currency Exchange Counters are one too many in Pattaya. Keep cash ready for Bangkok.
This blog was first published on Fly With Shaunak.