After our exotic Vietnam & Historical Cambodia ( Do read the blogs) what could be better than to end our vacation with a trip to the Land of Fun & Excitement .. You guessed it -Bangkok & Pattaya. If you have read my blog on Cambodia where I have mentioned that we took a flight in the evening from Siem Reap International airport to Don Mueang International Airport,Bangkok.
It takes about 1 hour 20 mins to reach Bangkok from Siem Reap(Cambodia) by flight . After completing immigration formalities we proceeded directly to Pattaya which is a beach city and one of the hottest tourist destination. We had hired a cab from the airport and the drive takes about 2 hours from Bangkok if there is no traffic.
Before I proceed with my narrations about our trip , I would like to give a brief introduction of Thailand for a first time visitor.
Thailand is another Southeast Asian country sharing its borders with Cambodia,Malaysia ,Laos & Myanmar. The climate is tropical with high humidity. It is cooler in the months from November to February.
Pattaya is a beach resort city of Thailand . It is famous for its beaches ,food and nightlife. The locals are friendly & the cuisine awesome & world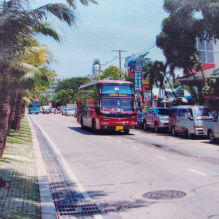 Food : For the adventurous foodie ,there are food items sold on roadside stalls/ carts like Chicken feet soup,Fried insects and bugs/scorpion,dishes of red ant and its eggs,grilled snakehead fish & the Durian fruit which has a strong smell. But since we were not so adventurous we stuck to the tried and tested dishes though we did try out a lot of street food like soup, Chicken/ pork on skewers etc.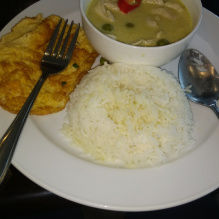 There are a number of Indian restaurants in Thailand so if you need to stick to comfort food ,there are many options available. There are vegetarian restaurants too for the vegetarians . And a special mention must be made of the most delicious coconut water at Pattaya Beach.
Accomodation : It is preferable to book an hotel or AirBNB close to the beach . Accomodation is easily available and not very expensive too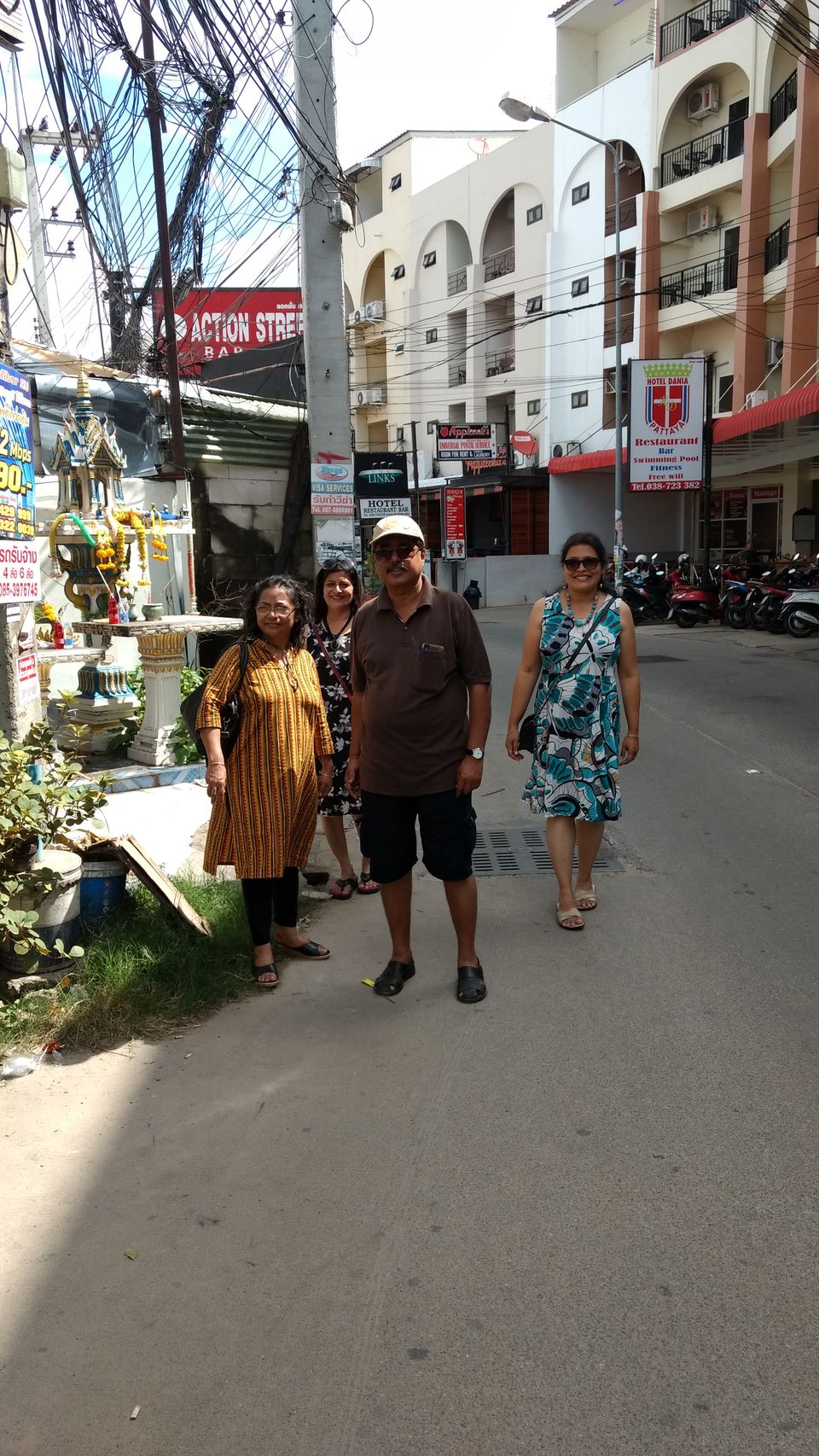 Shopping : Tuesday & Friday there is a weekly market called the Soi Buakhao Market which is among the busiest and most popular local markets in Pattaya. It offers a great range of products at equally great prices and it is one of the best places in town to look for souvenirs.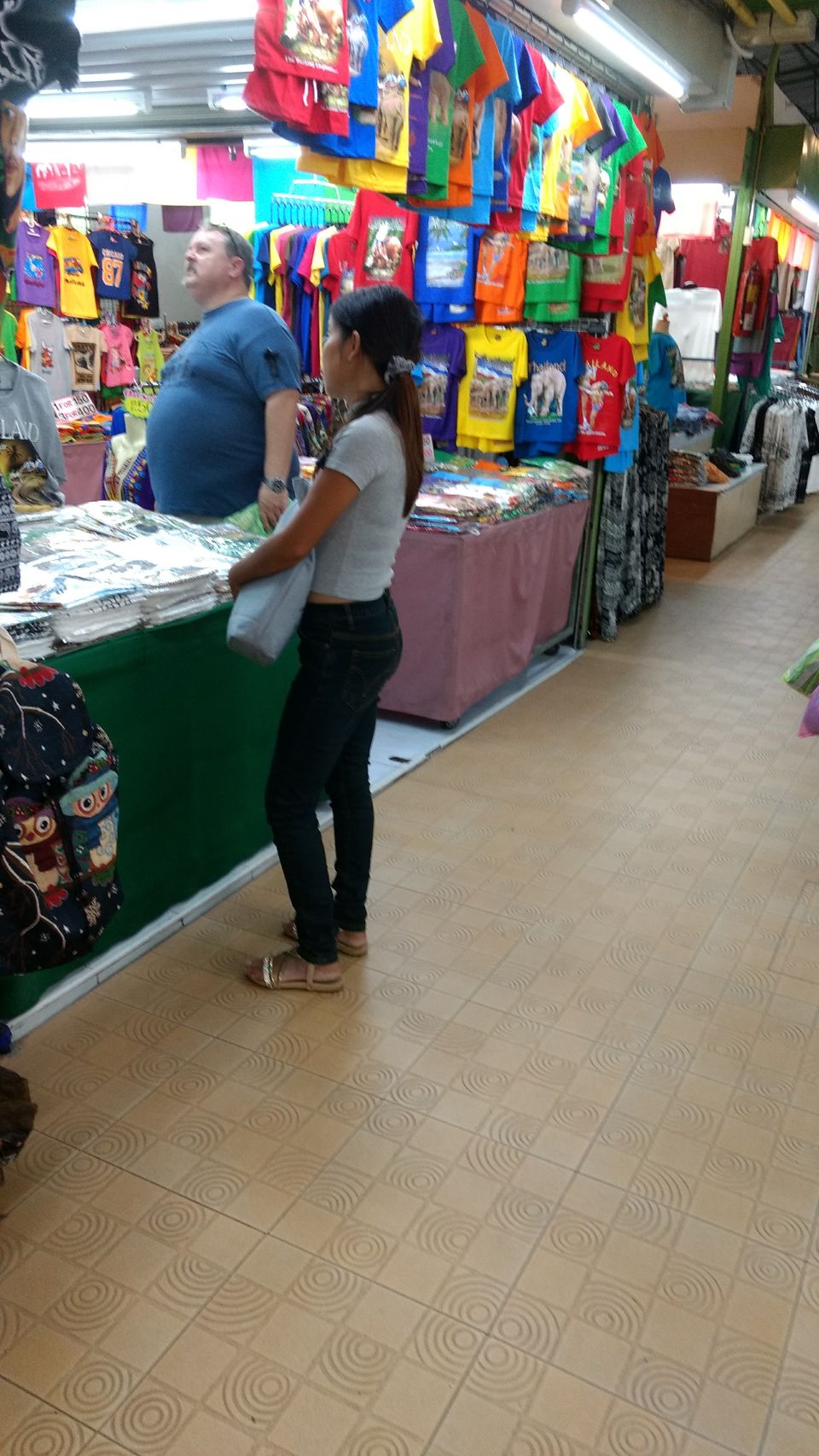 There are stalls which start early in the morning by 7 am and close down by 2.30 pm. The goods on sale include a wide variety T-shirts, shorts, jeans, Thai silk items, handbags, sunglasses, shoes, and the other clothing. Many street food vendors also set up shop around the edges of the market. Prices are low, however can be lowered further with skillful haggling . We purchased some jackets,souvenirs and clothes. Though the official closing timing for the market is 3 pm , the vendors start shutting down the stalls by 2 pm so it is advisable to visit before 2 pm .
Alcazar Cabaret Show : In the evening went for the Alcazar cabaret show which is one of the most popular ladyboy cabaret shows . It is a dazzling show with energetic acts, bright colors and extravagant costumes which promises an entertaining evening for people of all ages.The show is for approximately an hour .And it is definitely a must visit.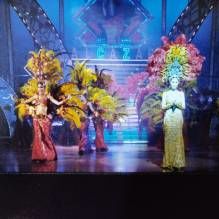 Walking Street : After an early dinner, we decided to explore the nightlife in Pattaya which is world famous. Walking Street is an entertainment zone in Pattaya. The street is a tourist attraction which draws foreigners and Thai nationals for its nightlife.The 1km strip at the end of beach road is home to hundreds of bars, restaurants and night clubs. From the moment you enter this famous party zone from its beach road entrance, you will be struck by the sheer number of neon lights advertising the many bars, clubs and restaurants. The place is absolutely buzzing with people.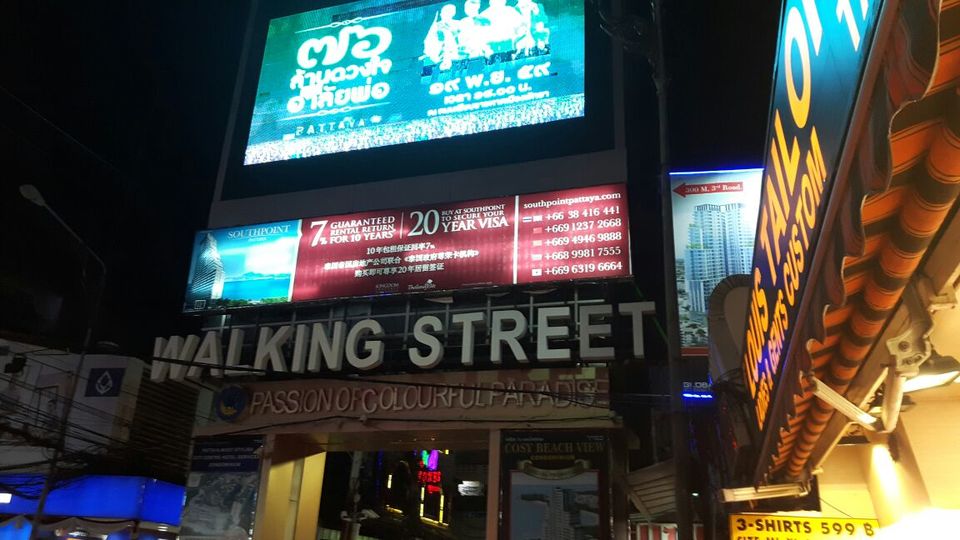 From 6 pm until 2 am the road is closed to vehicles, and the strip becomes a swarm of people. We walked down the entire stretch but there was not a moment we ladies felt unsafe walking through this area or for that matter any area in Pattaya . It is a crowded tourist place and very commercial too.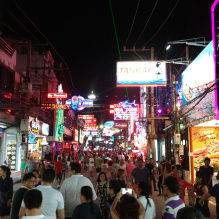 Next day after an continental breakfast at the hotel , we proceeded to the Sriracha Tiger Zoo which is half an hour drive from Pattaya.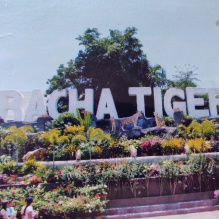 There is a tiger zoo ,an enclosure where tourists feed tiger cubs milk,a lot of shows like Elephant show,crocodile show ,tiger show,piglet race , circus of lions etc. The visit to Sriracha Tiger Zoo takes an entire day.
Coral Island : The morning next, we visited the Coral Island also known as Koh Larn which is a little patch of paradise just a 45-minute boat ride from Pattaya beach . The largest of Pattaya's Near Islands, it is ringed by beautiful white-sand beaches and warm turquoise seas.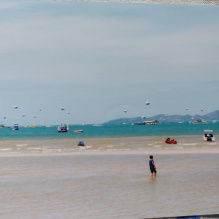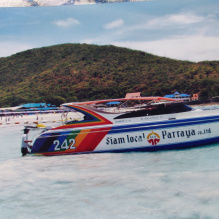 There are many adventure sports available like parasailing and speedboat riding, jet skiing, banana boat riding.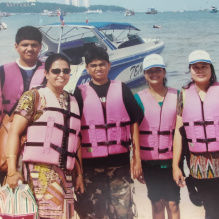 Although not much coral left to be seen, the island's clear waters are excellent for snorkelling. For the less energetic the beach has plenty of sun loungers for you to laze. Beach vendors do exist, but still very small in number compared to Pattaya Beach. For the shoppers ,many shops selling tourist stuff like Tshirts,sarongs ,hats , beach wear and souvenirs can be found along the beach, but the prices tend to be a little higher than in Pattaya or Bangkok city. This trip can be completed by late afternoon
In the evening after our return to Pattaya, we strolled along the beach having the fresh and sweet coconut water .Had dinner at an Indian restaurant.
Nong Nooch village was our destination the next day. Nong Nooch Garden is beautifully landscaped park like a theme park with daily cultural shows, restaurants as well as a vast area showcasing individually themed gardens.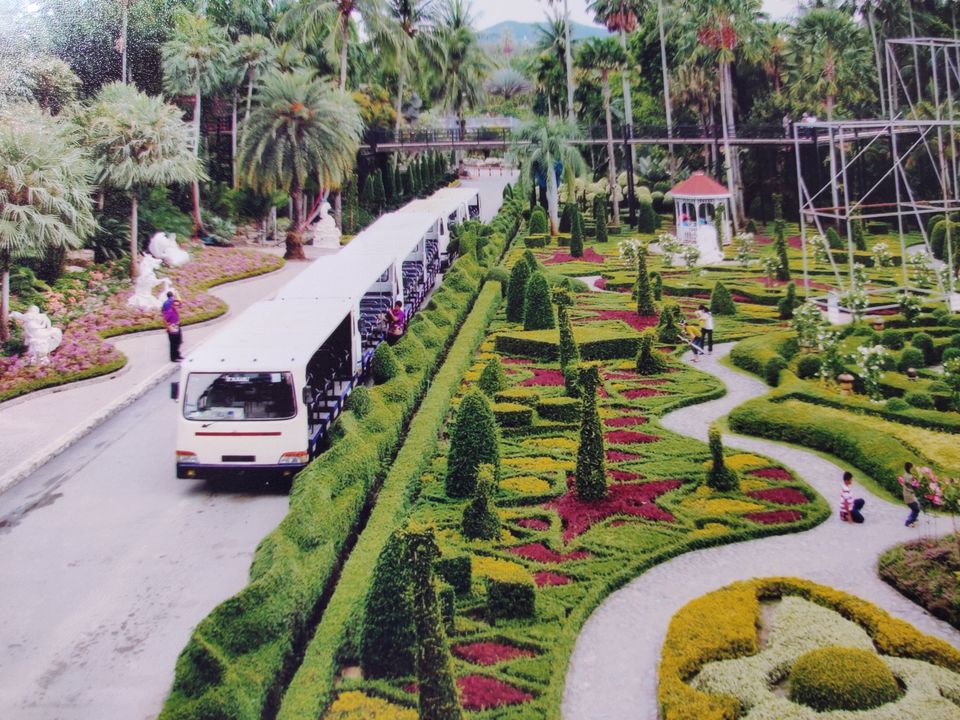 We had a leisurely stroll through the botanical park with varieties of cactus and succulent plants, orchid nurseries, tropical palm gardens, bonsai and topiary garden.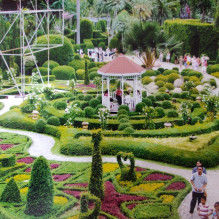 There is the Thai Cultural Hall in the premises where we watched the Classical Thai Dance.Half a day suffices for a trip to Nong Nooch village.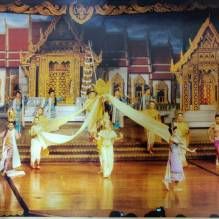 Evening was a shopping spree at the night markets of Pattaya with us ladies wishing that the night doesn't end.
This trip to Thailand in the month of November was our second trip . Our first trip a few years back with the kids was in the month of April which is normally quite humid and hot.
Songkran Festival :We were lucky to watch the Songkran festival which is held in the month of April around the 13th - 15th of April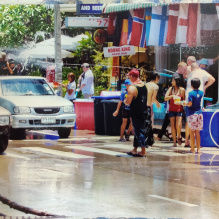 The Songkran Festival is a national holiday in Thailand. It marks the beginning of the Thai New Year .Water is an extremely important part of this festival. As a symbol of renewal in Buddhism, water is splashed on statues of Buddha for good luck, and younger generations bathe the hands of the elderly to receive their blessing in return. People gather in the streets to join huge water fights with pichkaris ( squirt guns ) .Huge drums filled with water are kept on the roadside and locals pour water on each other. Tourists are also drenched in water if they happen to pass by the locals. All happens in good fun with a lot of laughter and festivity. This festival is very similar to our Holi festival ,only unlike India where we smear colors on each other or use water balloons, this festival is only played with plain water.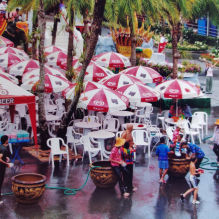 Bangkok & Pattaya are our favourite international destinations. This was our second trip to both these cities but we would definitely love visiting them a third time and exploring them more. They somehow grow on you and the vibrant atmosphere makes it all the more appealing.
Do follow me on further blogs on Shopping & sightseeing in Bangkok