Siargao island in the Philippines is a water baby's dream, a surfer's haven, and offers a paradise of adventure. This island provides a taste of what the Philippines is truly about, without the crowds. Consisting of magical views, serene sky blue waters, white sandy beaches, and is almost completely covered in coconut trees.
My boyfriend and I planned a three-day trip to Siargao; my only regret is we didn't stay longer!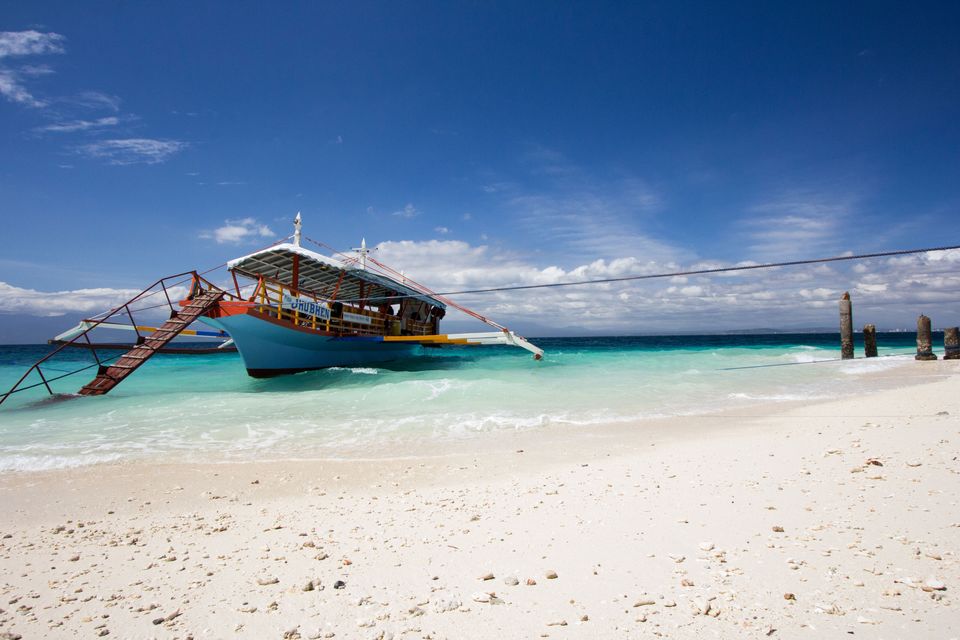 Travelling to Siargao
Although there are various ways to go to and from Siargao, we found the easiest and fastest way is to fly directly to Siargao from Cebu airport.
• The flight duration was 1h 5m long.
• A ferry from Cebu to Siargao would take you about 1 to 9 hours (not ideal for someone who gets seasick).
Once arriving, we took a tuk-tuk to General Luna. It's about an hour's drive from the Airport and thanks to my fabulous negotiating skills, it cost us 500PHP (9,80$). As a couple, we like to go about doing our own thing in our own time, so we rented a scooter for the duration of our stay. The cost of our scooter rental was around 450PHP (8,82$) per day.
Where to Stay
General Luna was hands down the best area to stay. Accommodation is easy to find and with hundreds of options, whether you booked in advanced for luxury or simply backpacking.
The main street around Cloud 9 area is filled with stores, restaurants, and bars.
Here is the ultimate Itinerary for a three-day trip in Siargao: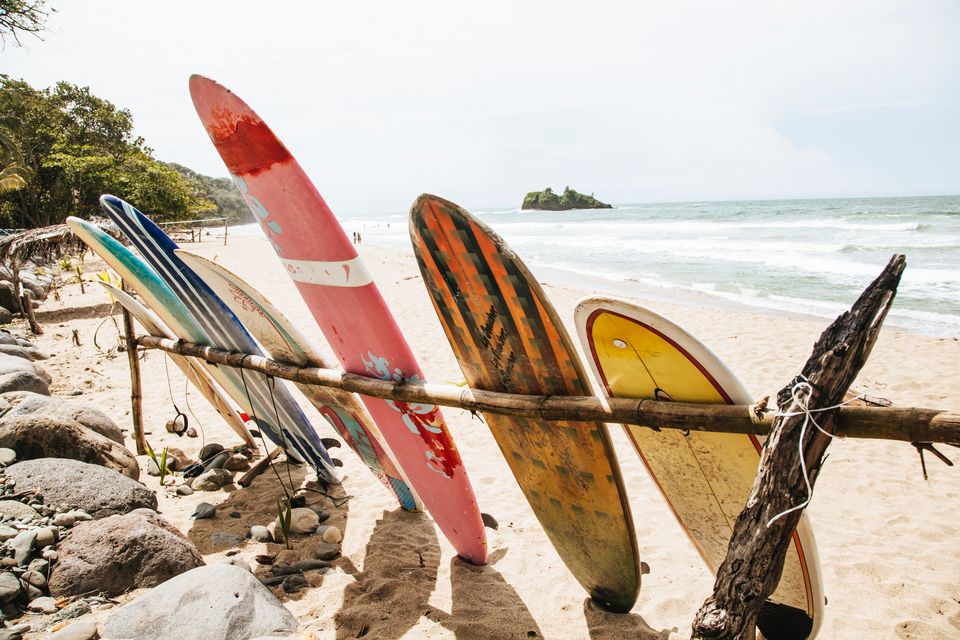 Siargao is known as the surf capital of the Philippines and offers one of the best breaks in the world!
If you want to learn to surf, there are many schools offering surf lessons with a guide; you should take a look at the guys at Kermit Surf School, they are fantastic.
We rented a surfboard each for 450PHP (8,82$) ( for three hours, and I taught my boyfriend to surf, how romantic?. You can rent a surfboard from just about anywhere along the beach and off the main road. An excellent surf shop to check out is Fat Lips, in General Luna (they are next door the most delectable taco place too, check it out).
Besides Cloud 9 area, there are many other surf spots with not so fierce waves for anyone wanting to learn.
Some other great surf spots in Siargao for beginners to advanced are: G1, Daku Reef and Pacifico.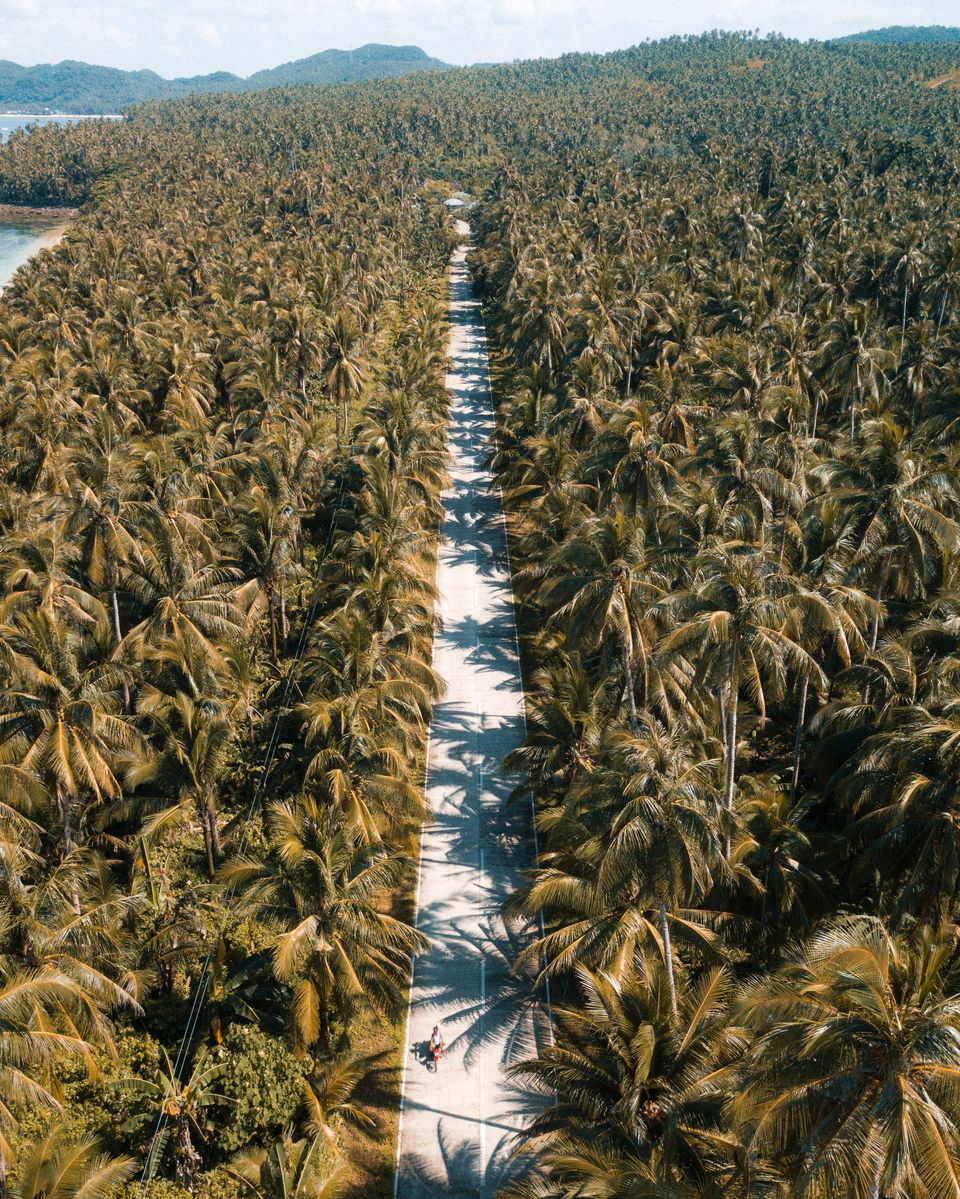 Day Two: Magpupungko Rock Pools
Magpupungko Rock pools are tidal, and it's best to go at low tide. From General Luna, it's about a 45-minute motorbike drive. Along the way, there are some spectacular viewpoints and places to visit. Some 'must-see' places are the Sea of Palms Viewpoint, Siargao Rope Swing, and Tayangban Cave Pool. For the day, the entrance fee is 50PHP (1$) per person.
There are restaurants and places to relax after swimming and cliff jumping.
Day Three: Island Hopping Tour
You can find an island hopping tour just about anywhere. There are both private and group tours, depending on your budget. Most island hopping tours will lead you to the three main islands surrounding Siargao; Naked Island, Daku Island, and Guyam Island.
At a bargaining price of 1200PHP (24$), we got a private tour of the three islands for the entire day!
I would suggest going at high tide to miss the coral when getting out of the boat. Also, don't forget to take with you; tons of sunblock, your goggles, and of course, the GoPro!
The Naked Island is mostly a sandbar with the most breathtaking blue water covering dazzling white sand all around.
Daku and Guyam Islands have some trees and are great for snorkeling and picnicking.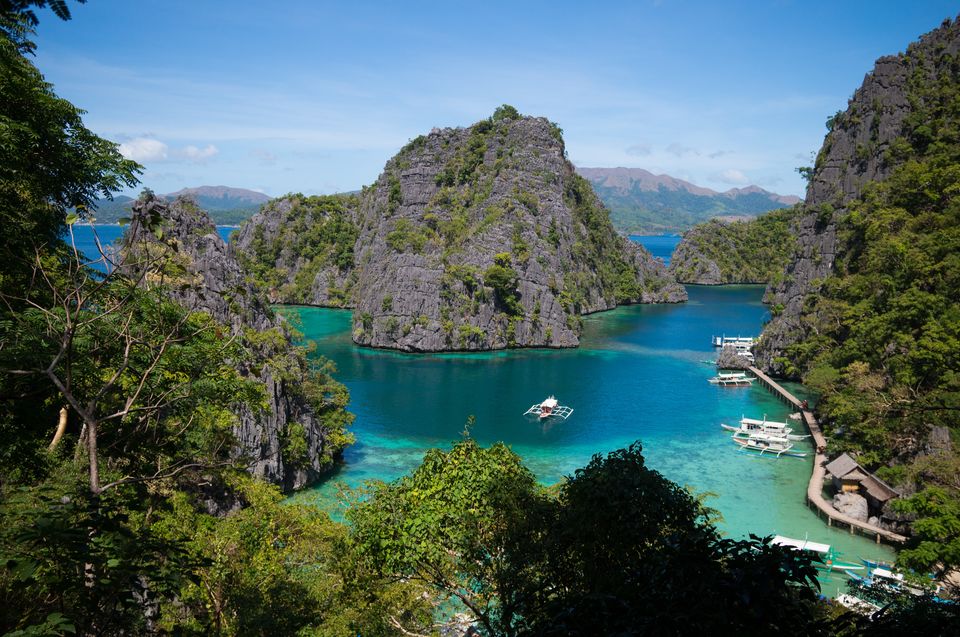 It is clear that three days is not sufficient to stay in Siargao, and we will most certainly return to the island of rife coconut trees, where the tranquil blue water meets awing white sand.
I would highly recommend jumping on board to see this majestic tear-shaped island in the south of the Philippines!