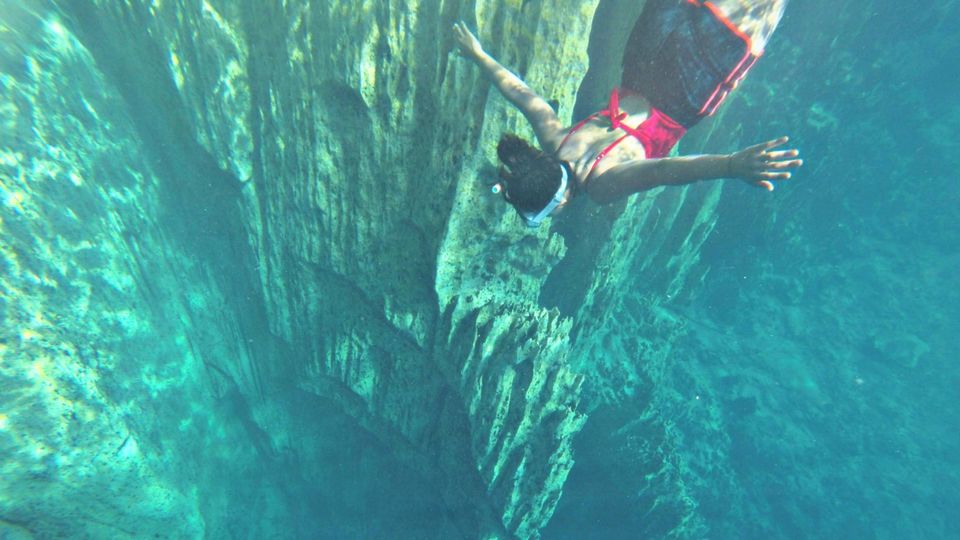 Yay , I'm heading to Philippines , is really all I think of , on all those days I was planning my vacation , besides that the second thought running is my head was , "Hey, is the water really the way the pictures show it is ? " , OH MAN , YES ! all those pictures , crystal clear water , damn right , it's legit !
So getting down to the whole planning wrt the place , it was one of the craziest planning we (my best friend and I) have ever done , Instagram played a great role in it , cause all the places we checked out on it via those hashtags and the really cool insta pages we came across just helped us know which island we wanted to go to and where we could get some great food (vegan as well) and also how we could go about the planning an excursion for 2 weeks .
WELL WELL WELL this was the destination list and sequence we came up with after a considerable amount on time , Phew ! *pat on the back*
Manila - Puerto Princesa (Palawan) - El Nido (Palawan) - Coron (Palawan) - Boljoon (Cebu) - Oslob (Cebu) - Boracay - Manila
Day 1 - Bangalore to Manila to Puerto Princesa - So here we go , started the journey from Bangalore . I had booked Air Asia flight tickets and in all honesty , please go ahead and check for any and I cannot stress on it enough but any another airlines if possible , cause in Air Asia you literally have to pay extra for everything , FYI they only include 7kg hand luggage and you need to buy the rest(WTF) and also pay extra for food cause they don't plan on giving you that in an international flight (yeah!) , so if possible do book any other tickets from any other Airlines and the journey would be much better . Well anyways , I landed in Manila(made it to Philippines after almost missing my connecting flight as I had 25 mins to make it to the flight, All hail Air Asia ) and we had a connecting flight to Puerto Princesa and I do suggest not spending time in Manila cause if you have a time crunch as I did , heading south to the fantastic islands is what you should be doing . So we reached Puerto by 8 pm that day and just stayed there for the night , If you have the time , do explore Puerto , it's apparently really pretty .
Stay in Puerto Princesa : Sheebang Hostel ( really nice place with friendly people)
How to reach the hostel - Take a jeepney from the airport to the hostel (150 php)
Day 2 - Puerto Princesa to el nido - Heading to the first place we decided to explore , EL NIDO ! It takes about 4-5 hours to reach El Nido from Puerto , So we pre-booked our transfer to El Nido from the site called bookaway.com , it was pretty decent , you can mention the time and the resort name and the van will be there on time and they have a door-to-door service , also its a shared cab , hence we got it at a pretty decent rate . Started from Puerto at around 5 am and reached El Nido by 10.30 . We booked our stay in the resort called Tapik , which is beautiful , right out of a book I would say and the food is brilliant (they have great vegetarian food on demand too) . Also there is an uninhabited island near Tapik , we took a kayak and went about exploring the island and got some great pictures , one can go and explore the village in the evening or just chill in the beachfront resort . Do read about the resort before you book , as its a bit too far and also has a few restrictions wrt the electricity , these are the cons , but when you check out the place , I am sure the cons will be nullified .
How to reach : Transfer via Van from Puerto to El Nido - 1400 php for 2 people
Stay in El Nido : Tapik 5700 php for 3 nights
Day 3 - El Nido - The island hopping tour A - So in this case you are spoilt for choice, there are 4 island hopping tours and apparently A and C are the best , we opted for A cause you get to go kayaking in the big lagoon and that was the highlight of Tour A . Tour A includes Big lagoon , Mantiloc , Small Lagoon , 7 commando beach and shimzu island also this Tour is inclusive of lunch(vegetarians you have fairly warned, there is absolutely no veg food , do carry some fruits and beverages along) . Guys this is a great way to spend the day and give your swimming and free diving skills a go . To book the tours you can just reach out to your resort management and they will help out with the transportation and booking . Any tour you pick is going to take a full day so do not plan on any other activity besides that , once you are back you can discover some good cafes around the market place . Also if you have a few more days at hand , take up the other tours , the places seemed picturesque.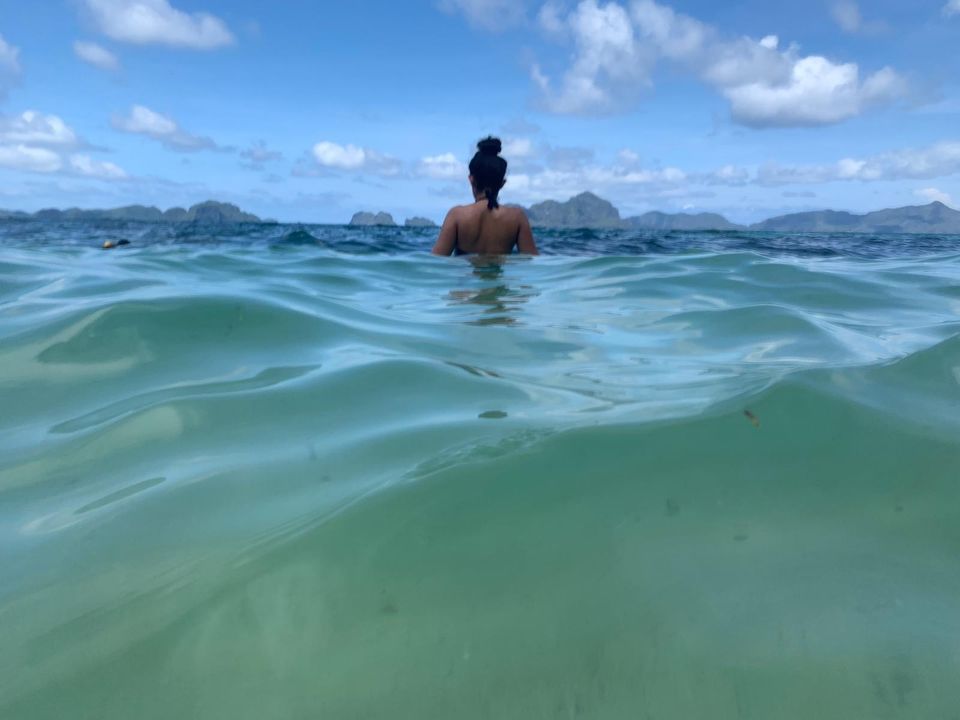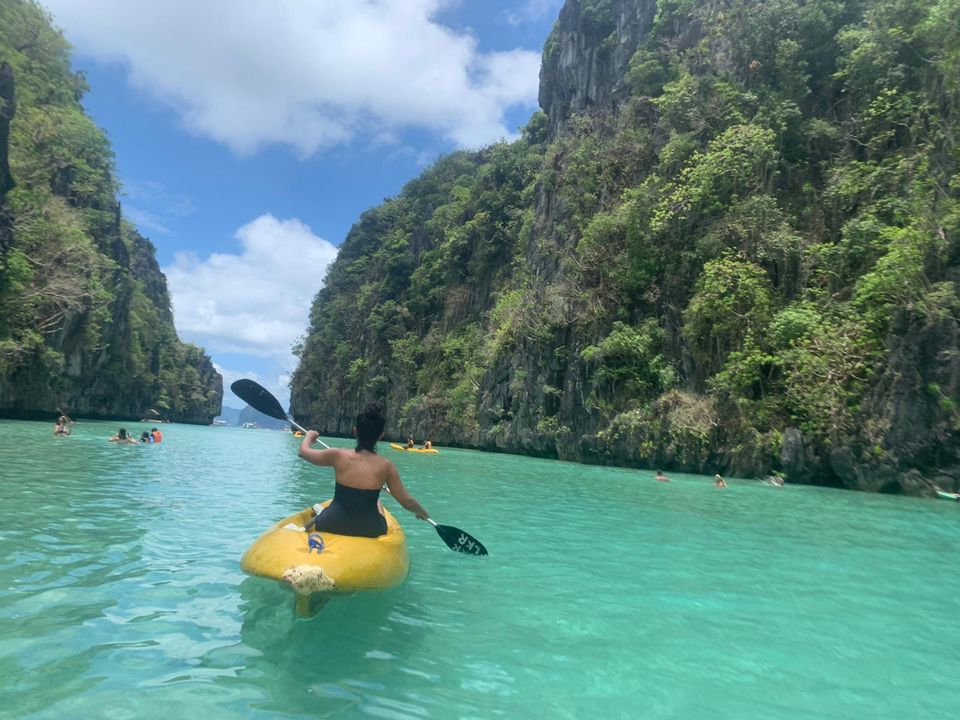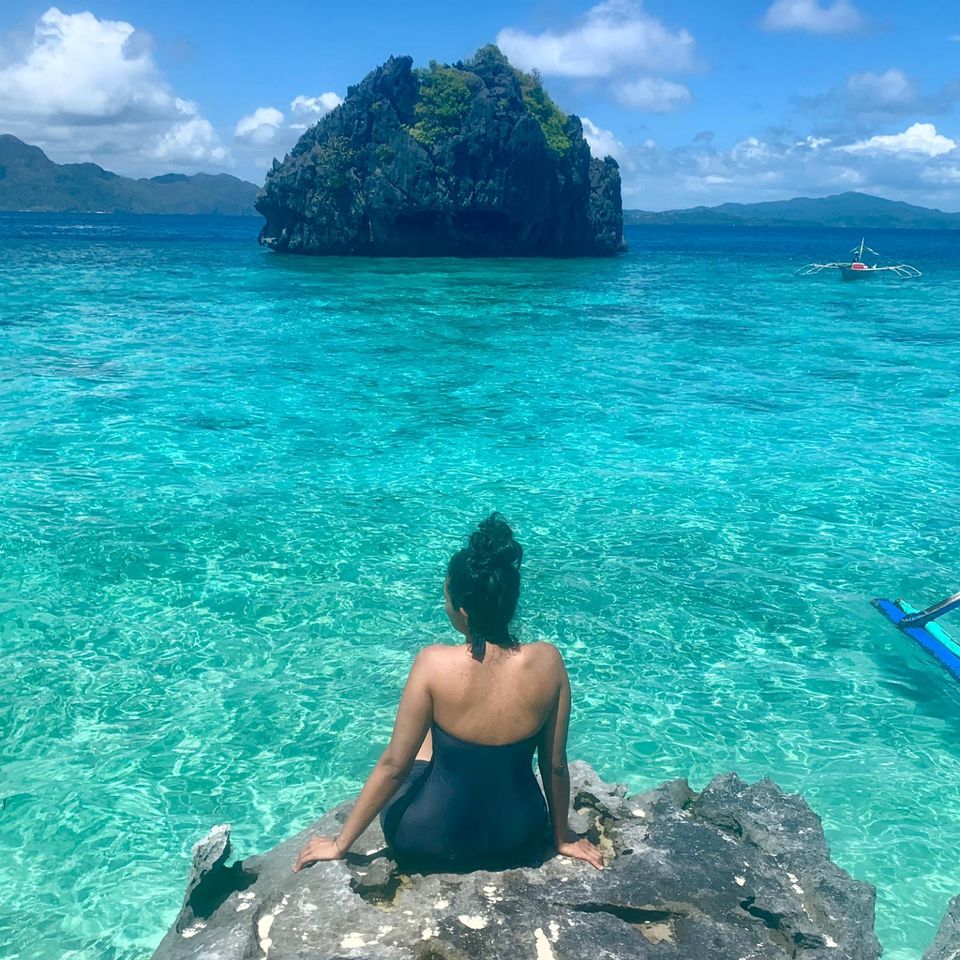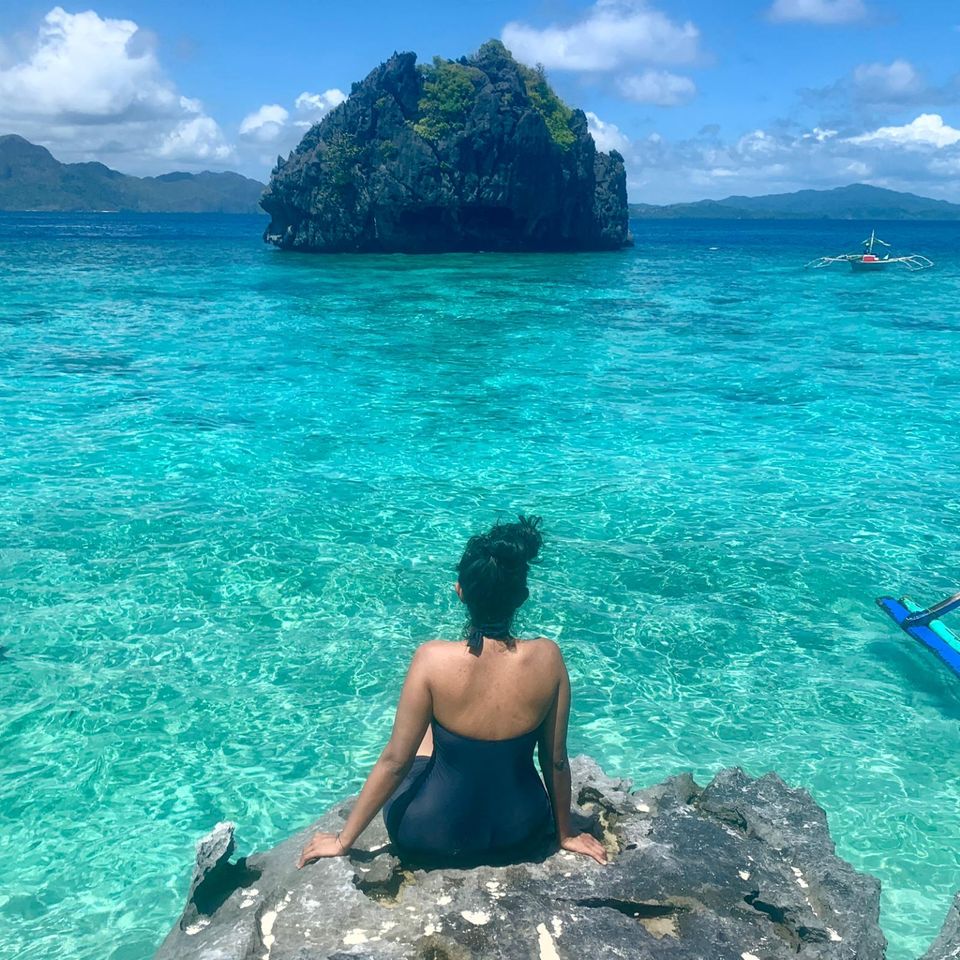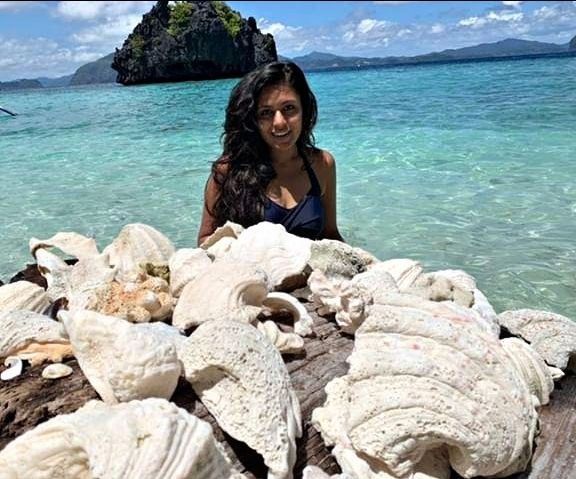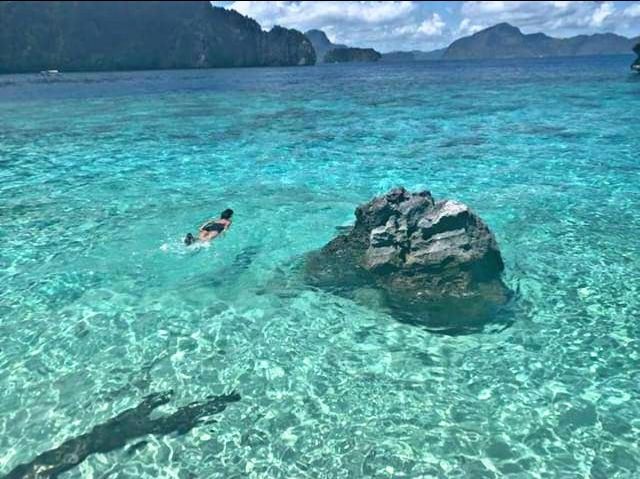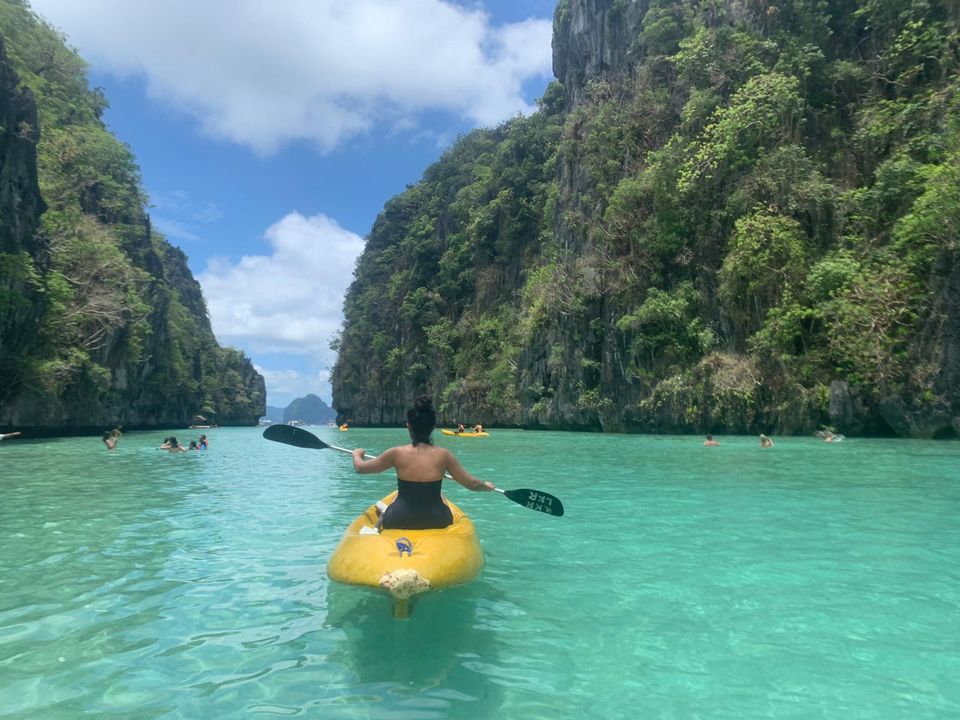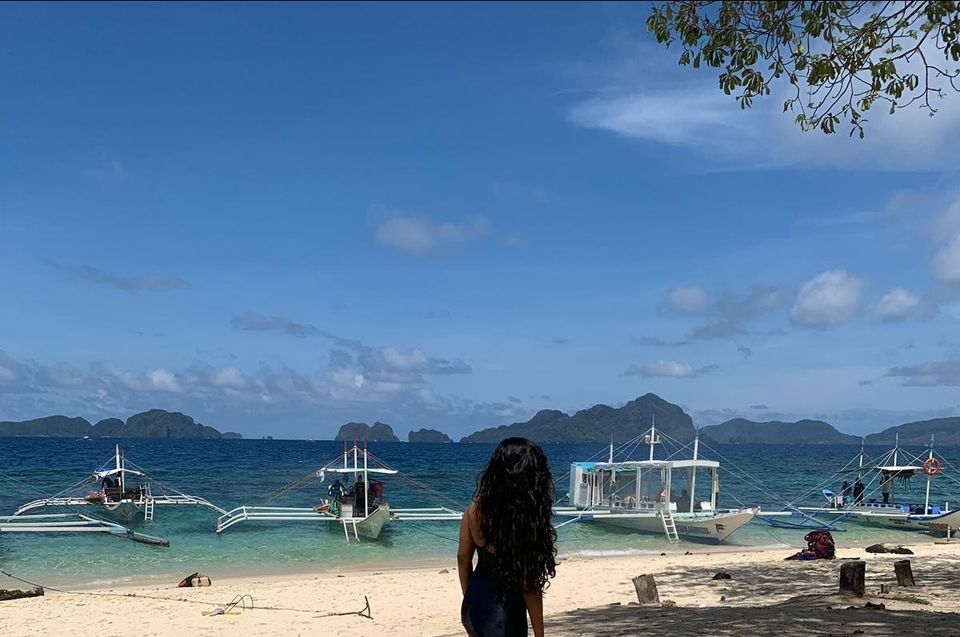 Day 4 - El Nido - Woke up and went about kayaking to the island near our resort yet again cause clearly it's that much fun , and went in for a swim , when in Philippines , you know it's going to be all about the water . Headed back and got our Chill mode on and need I mention a big fat breakfast . But ya'll can also rent a bike and go to the Nacpan beach which I heard is superb and head to the town for some good food .
Day 5 - El Nido to Coron - OHHHHH CORON here we come , opted for a High speed ferry to Coron that cost around 36 euros (again from bookaway.com) , so we started the journey via the Ferry at 6 am and arrived at Coron by 9.30 am . So we opted for a budgeted stay here as we knew we weren't going to spend alot of time in the resort/hotel , there are beautiful but expensive stays in Coron , do take you pick . We decide to stay at Casa Montemar (Bnb) , cause it was close to the centre (great restaurants) and also close enough to Mt Tapyas . Once you are all settled in go to the centre and explore your food options , there a quite a few , and great vegan ones as well . For the evening , go for a hike to Mt Tapyas , the sunset from there is beautiful , all that hiking got us hungry and we went for Dinner to this restaurant called Fika , brilliant food .
Stay : Casa Montemar ( bnb) .
How to reach : it cost us around 150 php to reach Casa Montemar from the port .
Day 6 - Coron - One of my most favourite views of places in Coron happened to be from this day . I highly recommend you opt for a private tour and leave before the season crowd kicks in , places we visited that day : Kayangan lake , coral island , barracuda lake (blew my mind) , banol beach and some island hopping , the private tour cost us 6700php , so damn worth it . Please please please make sure you go there early , we had the places to ourselves , I mean what a bonus ! This took us half a day , got back , thought we'd check out another restaurant for Lunch that we had heard a lot about hence , lunch was in Dali Dali , ah the burger *slurp* , and Dinner at Altroves . Do check out these places . They are fab !
Stay : Casa Montemar ( bnb) .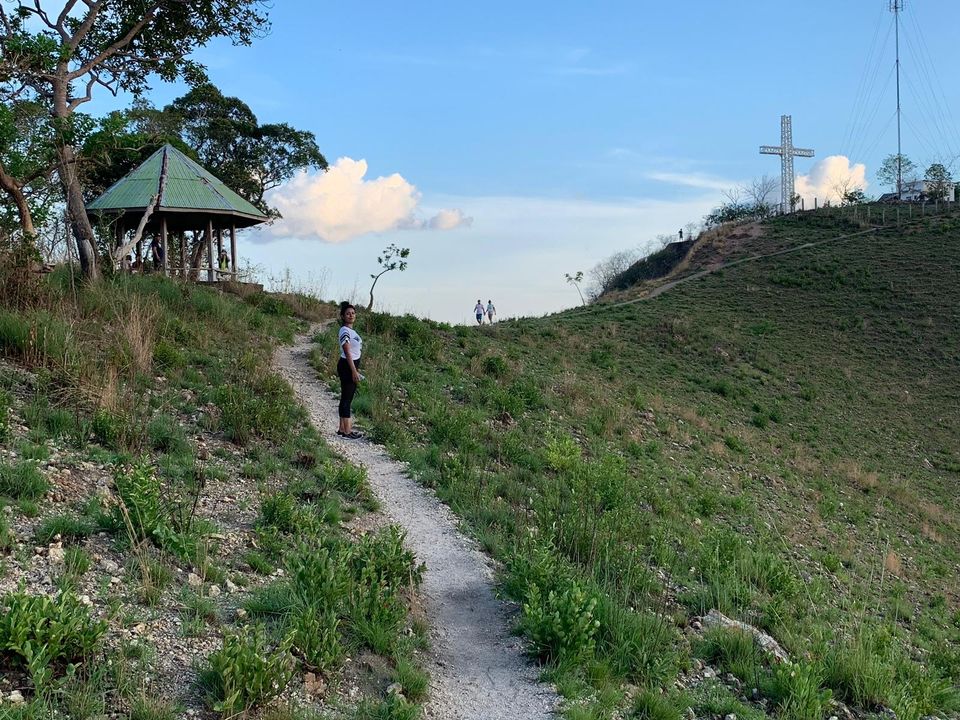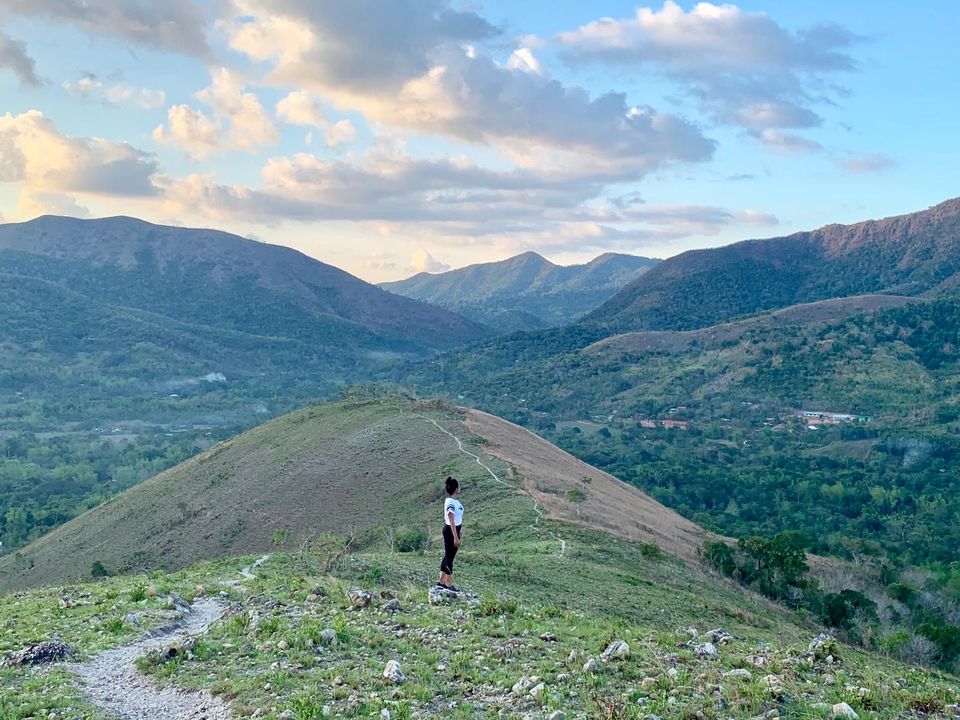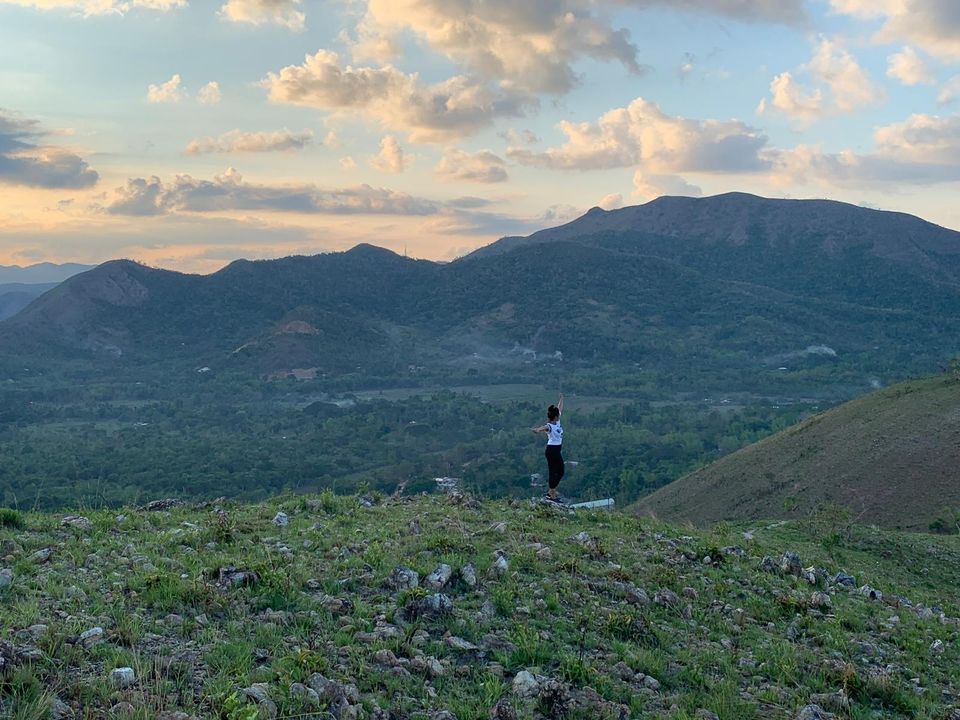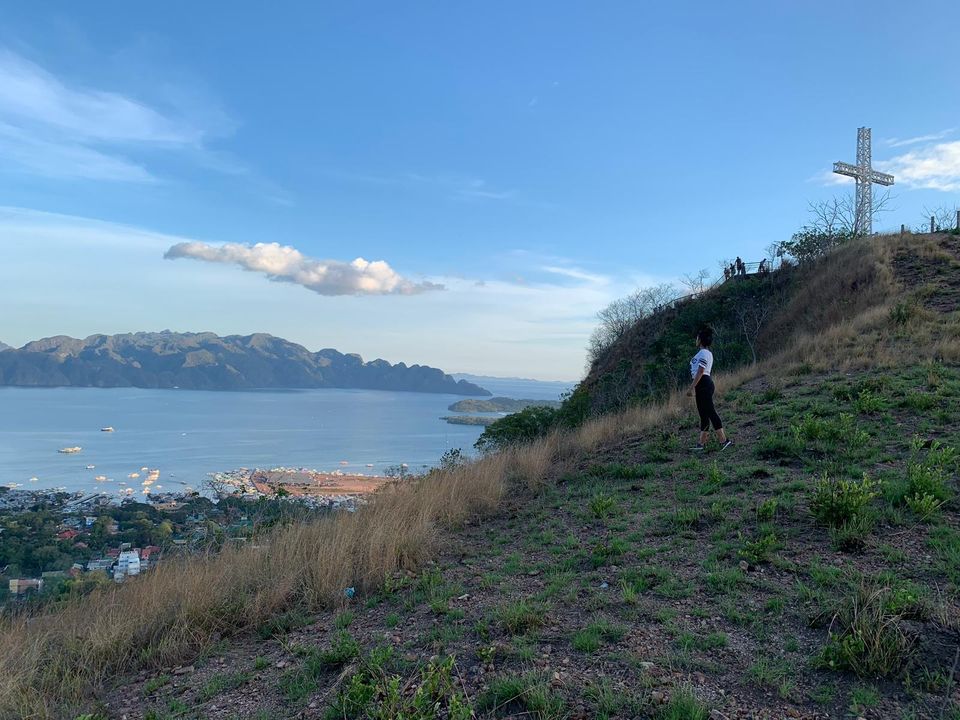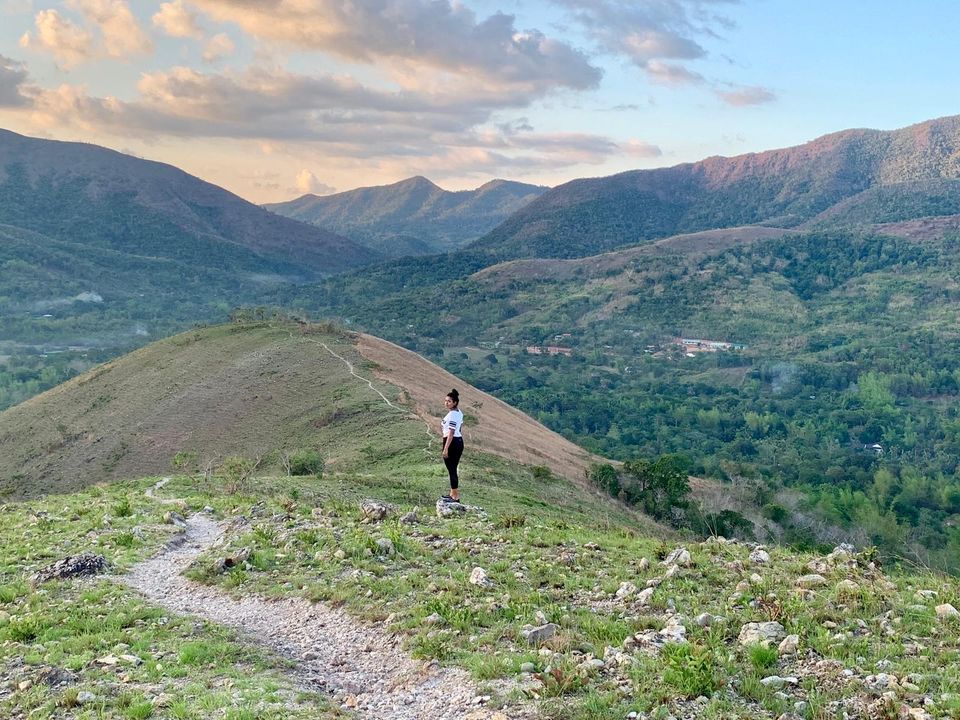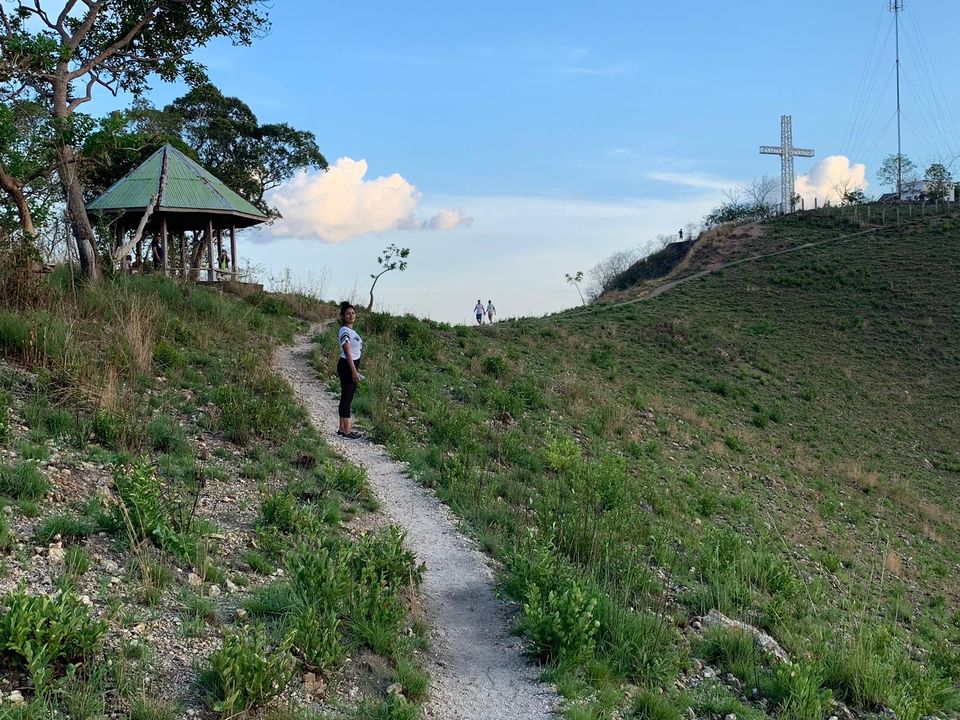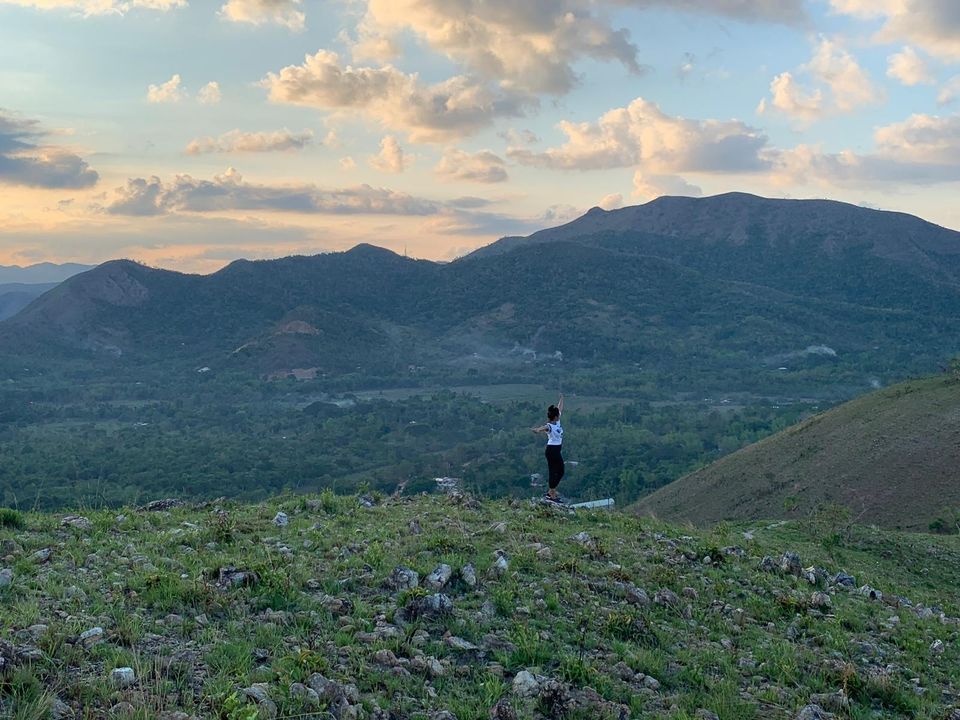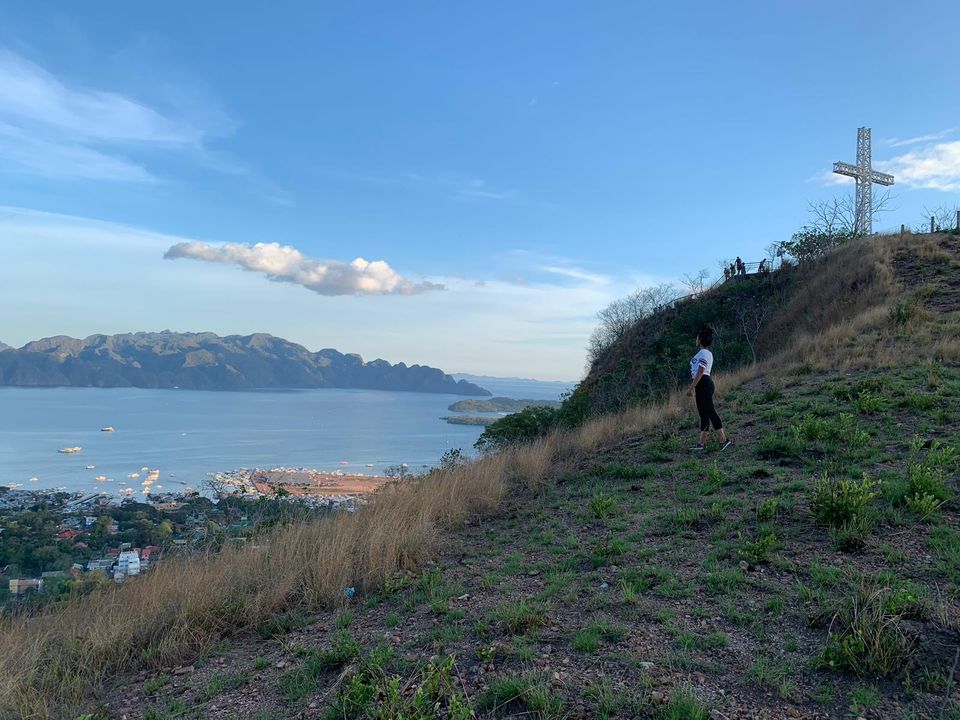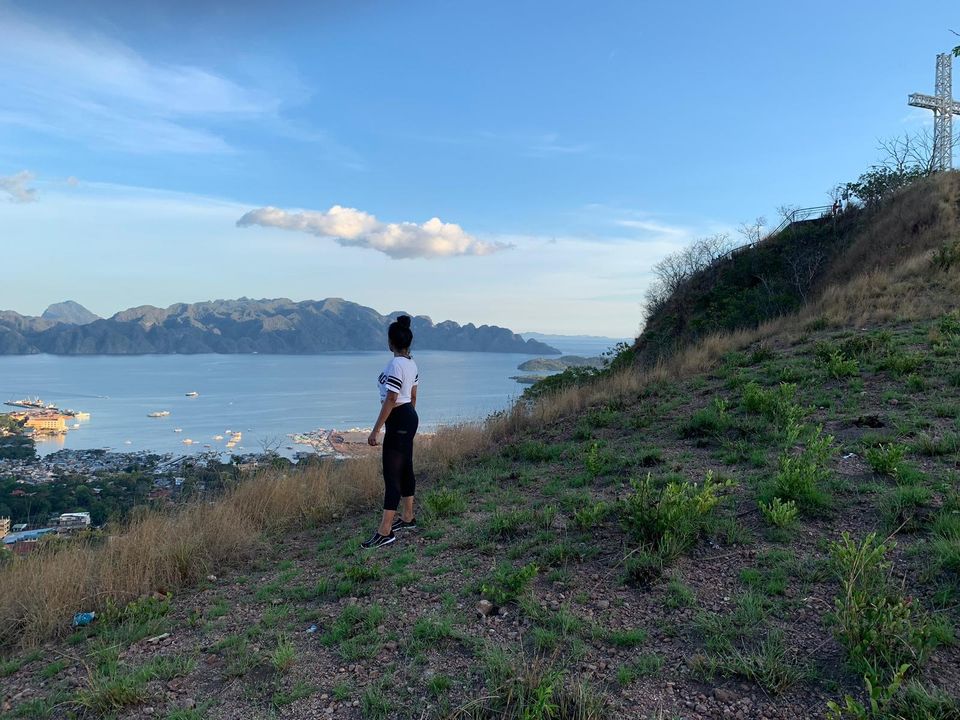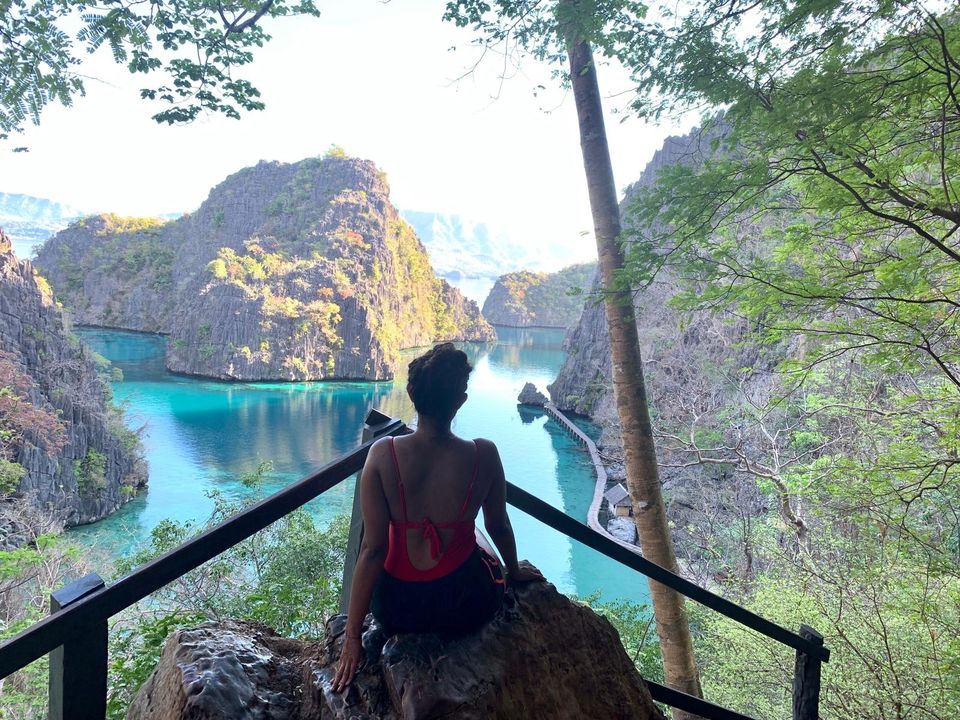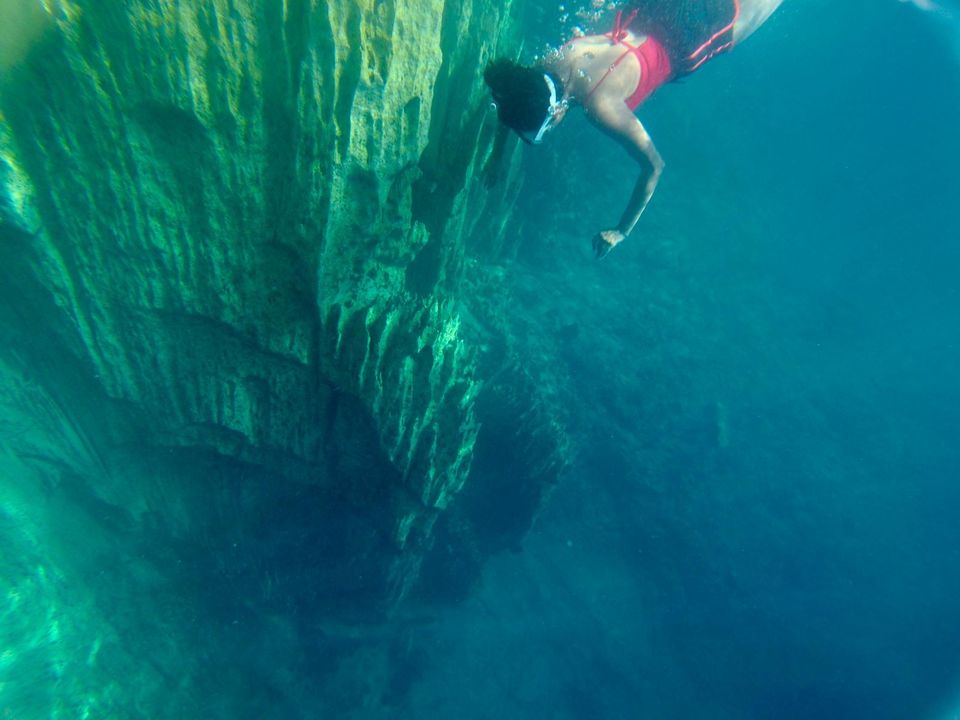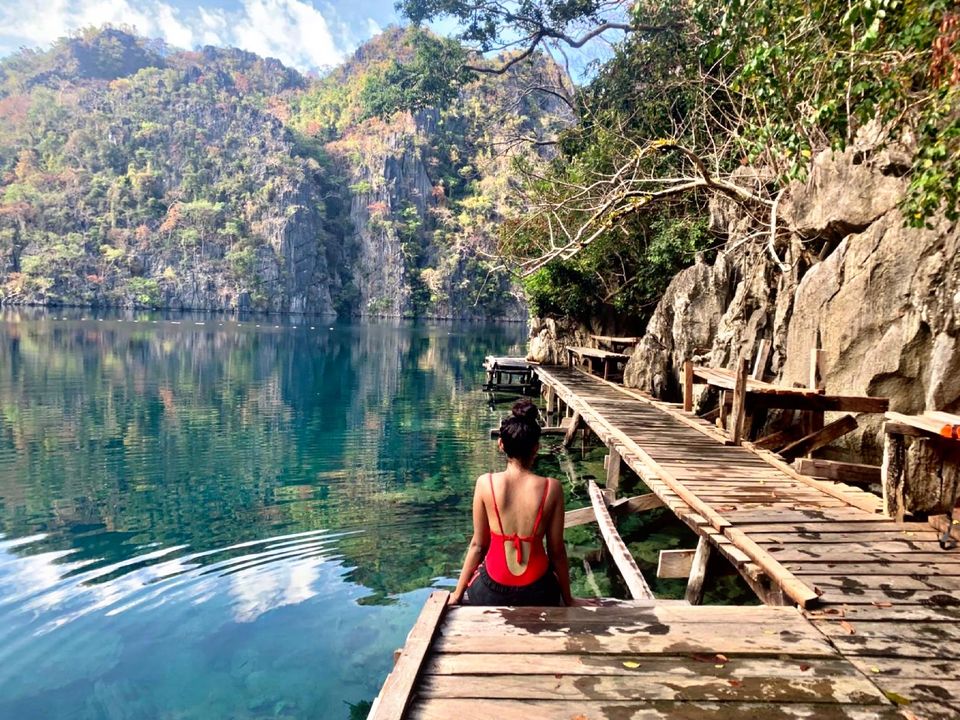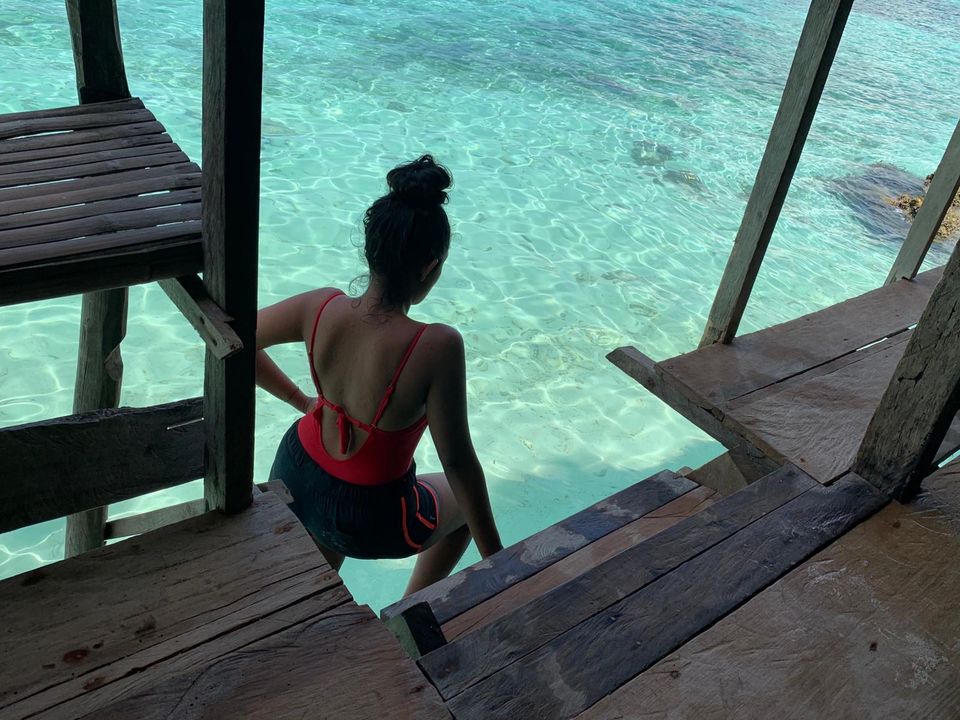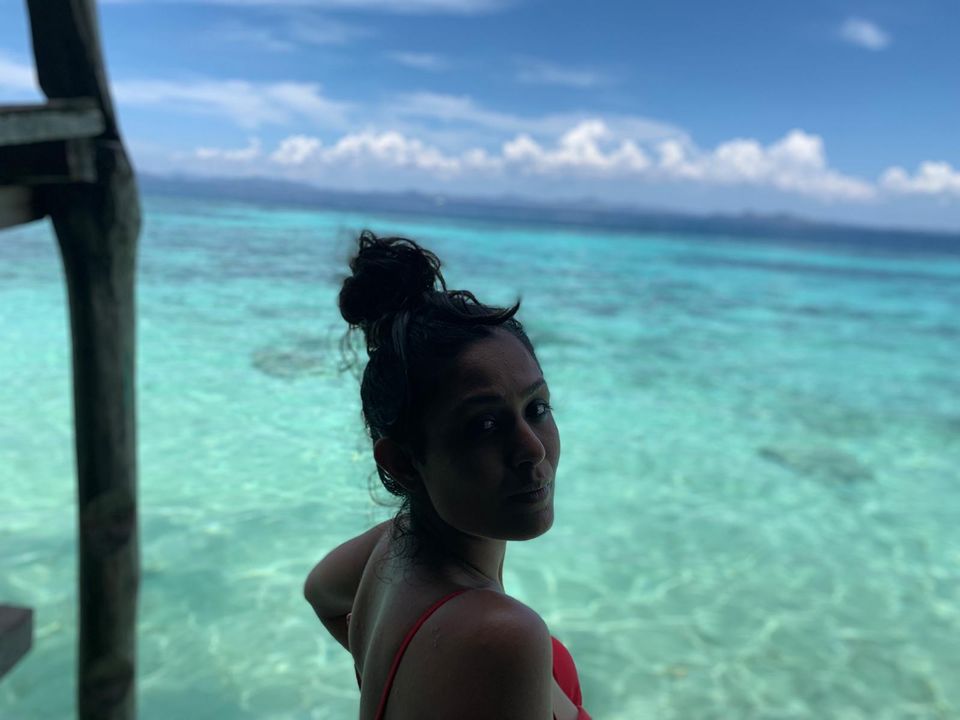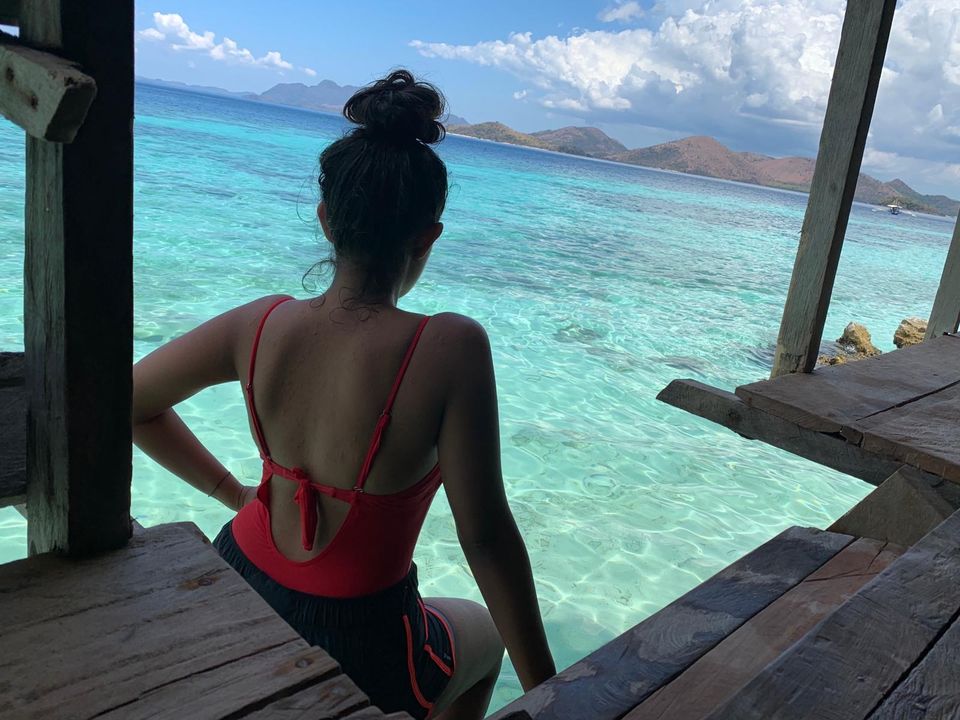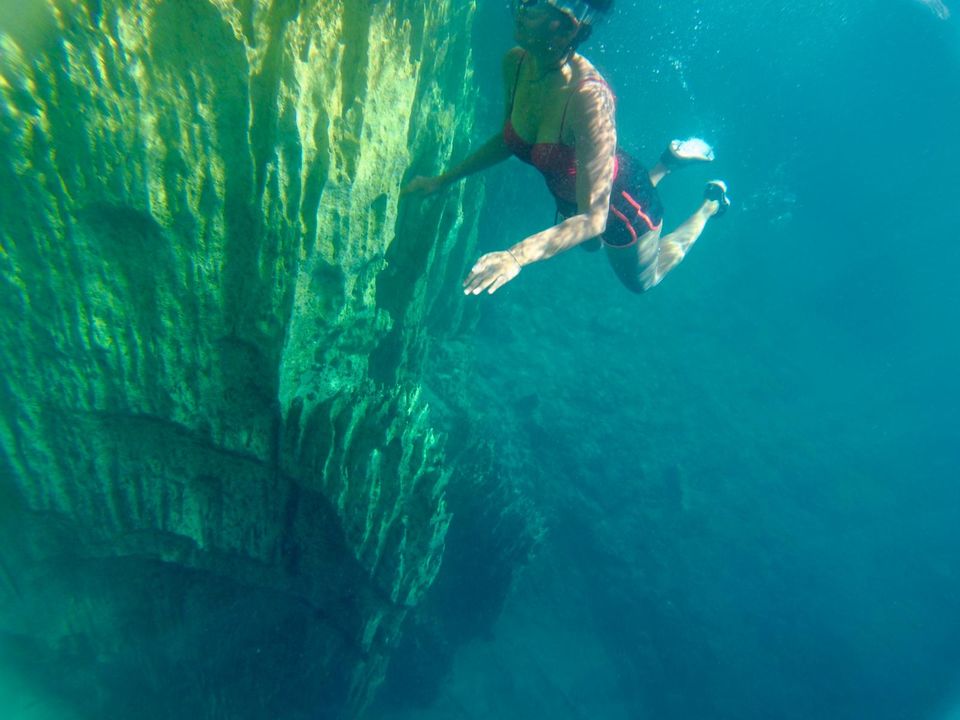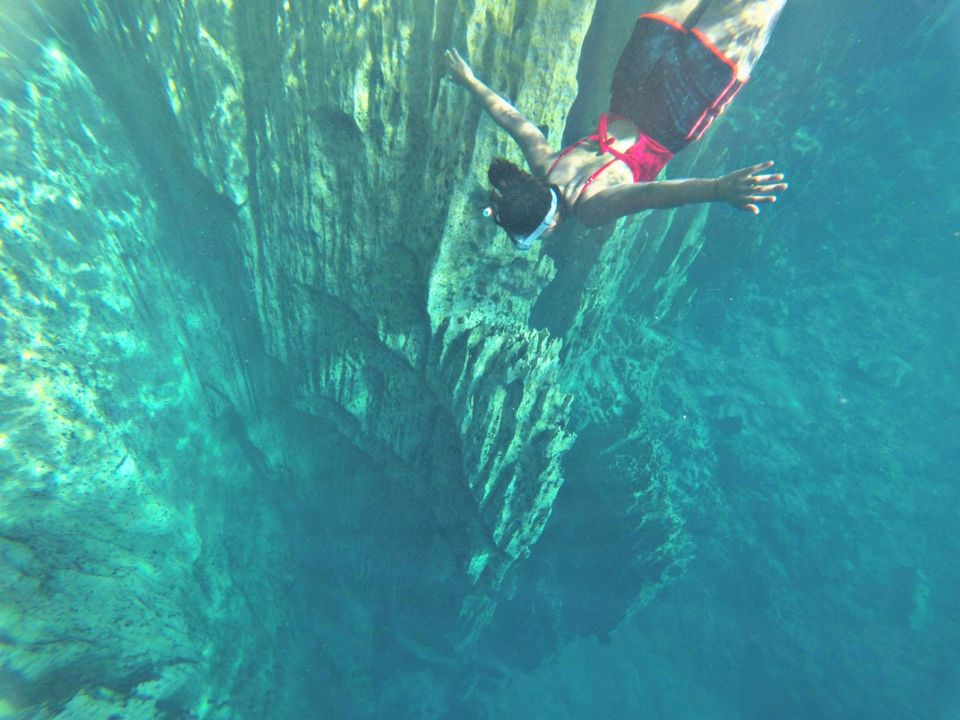 Day 7 - Coron - This is what all the fuss was about , Scuba diving or a helicopter ride , cause there wasn't enough time for both , I highly recommend both if ya'll can make the time , cause the scuba dive was not just like any other dive , it was a dive at a shipwreck, the Japanese shipwrecks that sank during the war , I mean , whaaaaaaa ? we did somehow choose the latter , I do not regret it though . IT WAS A DAMN HELICOPTER RIDE ! Cost us probably 10k per person , but the view though !
Stay : Casa Montemar ( bnb) .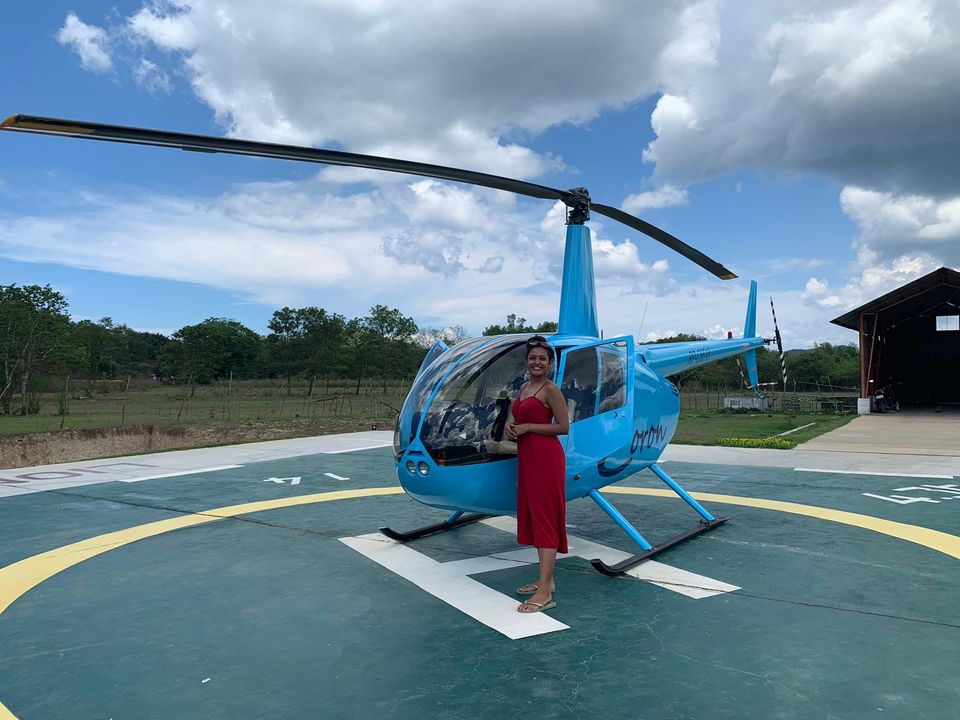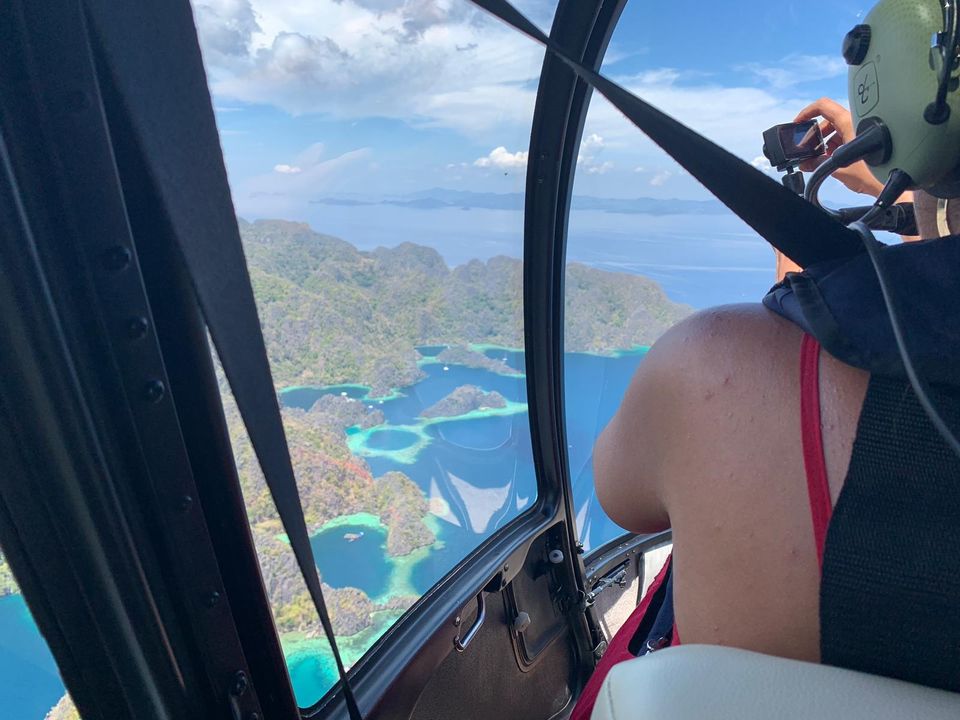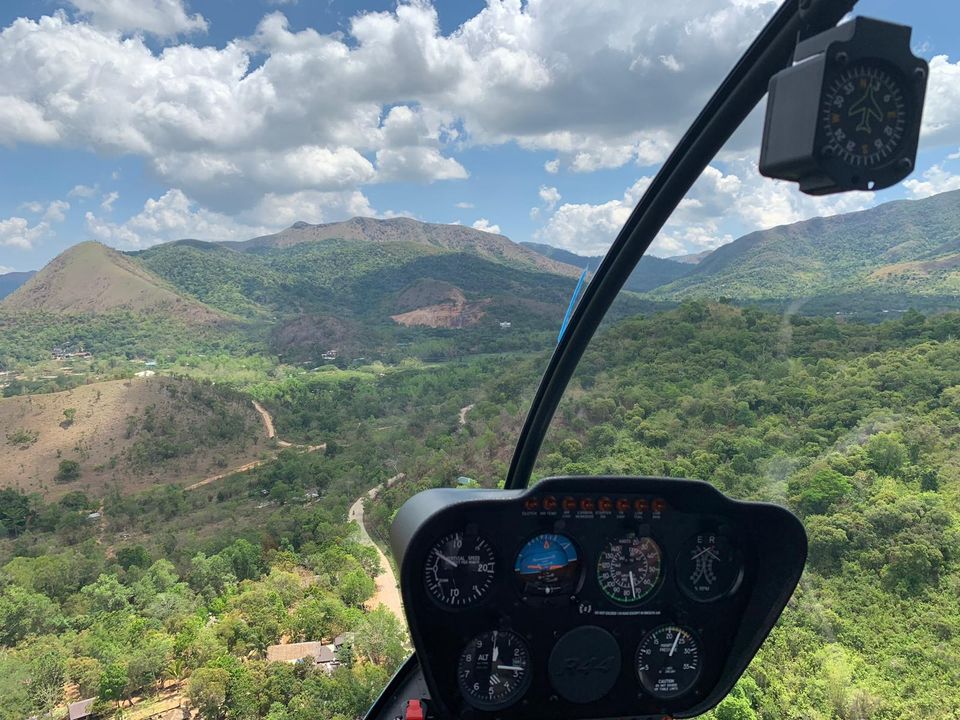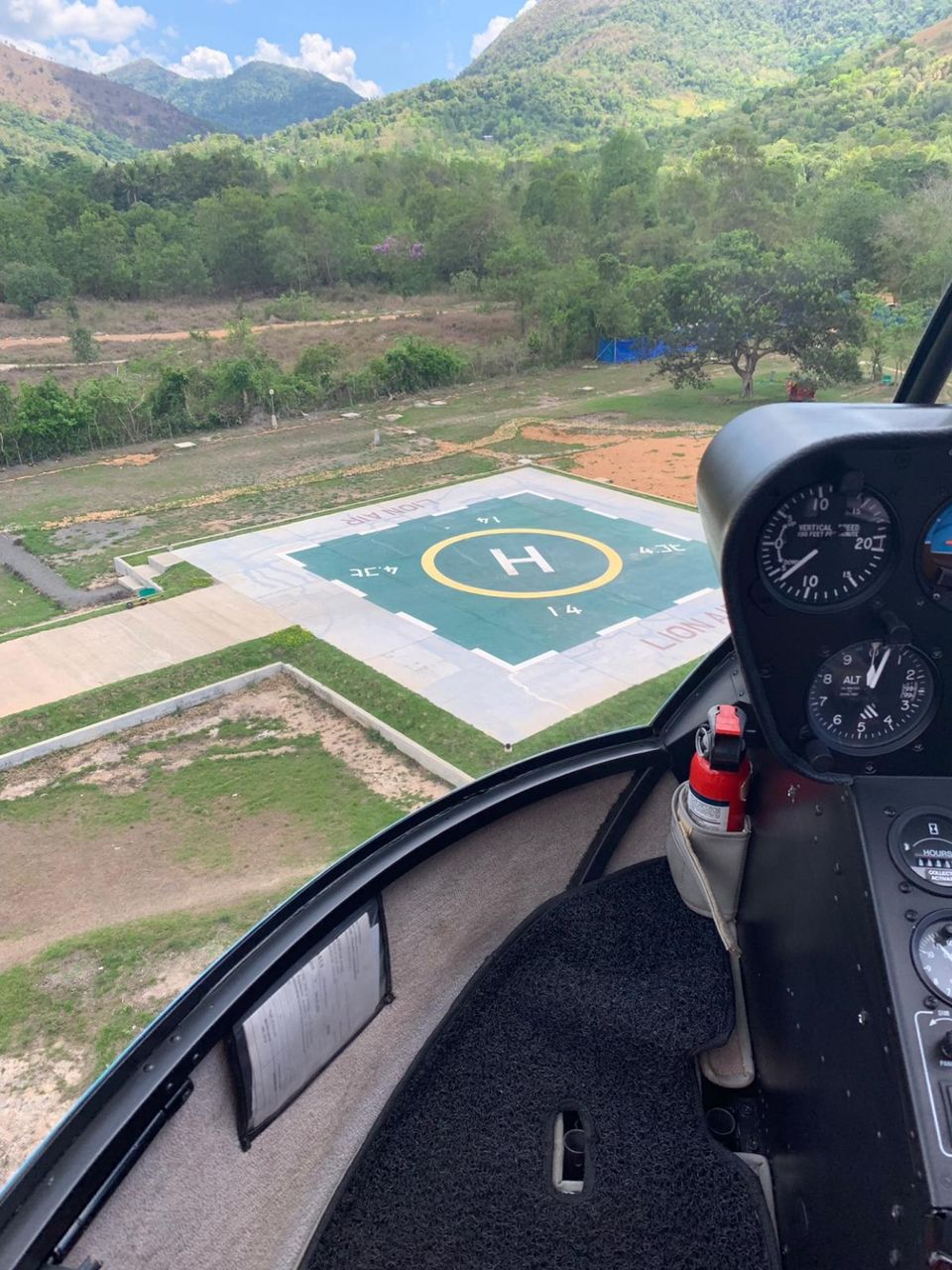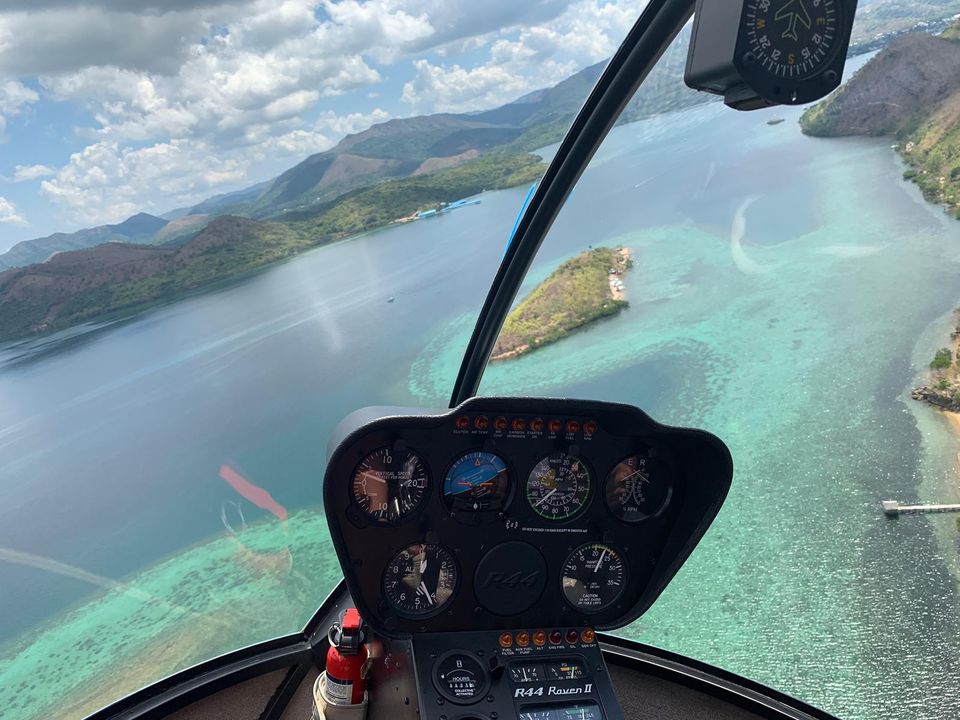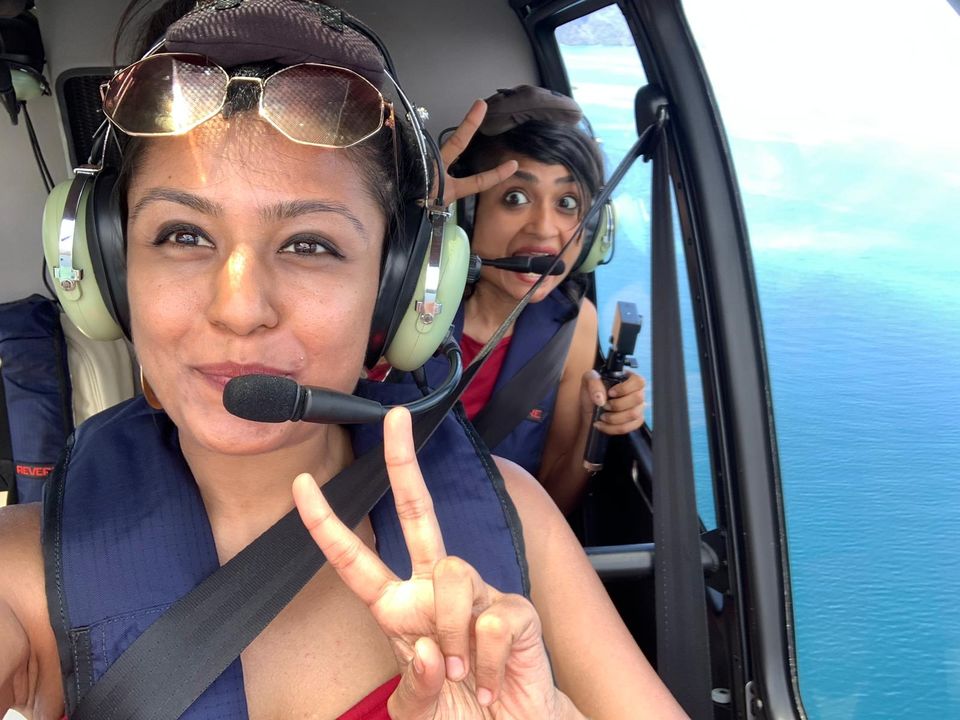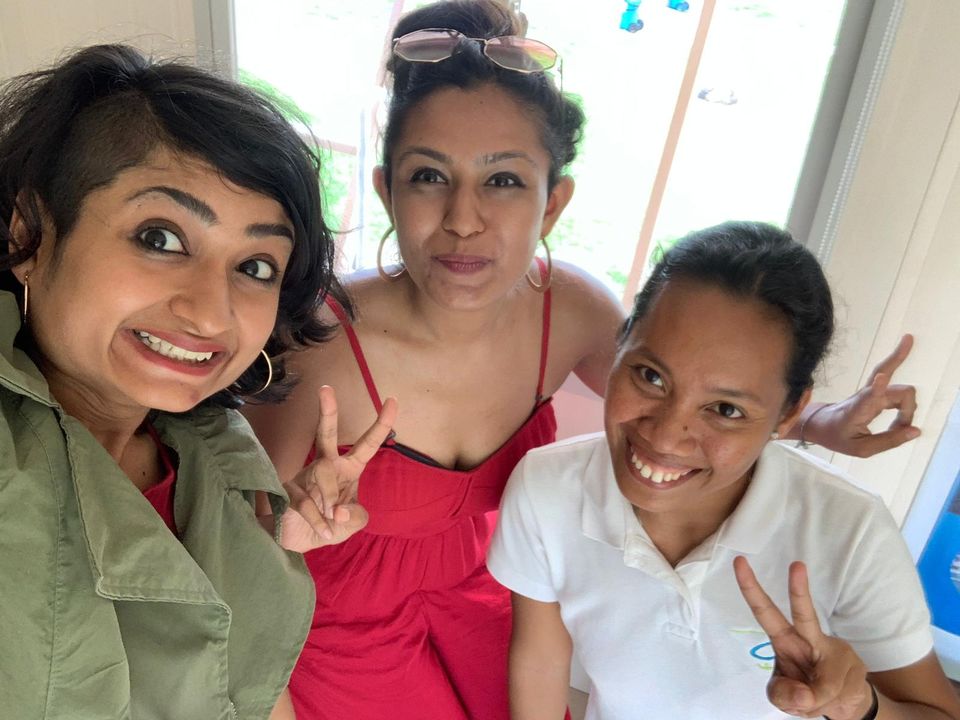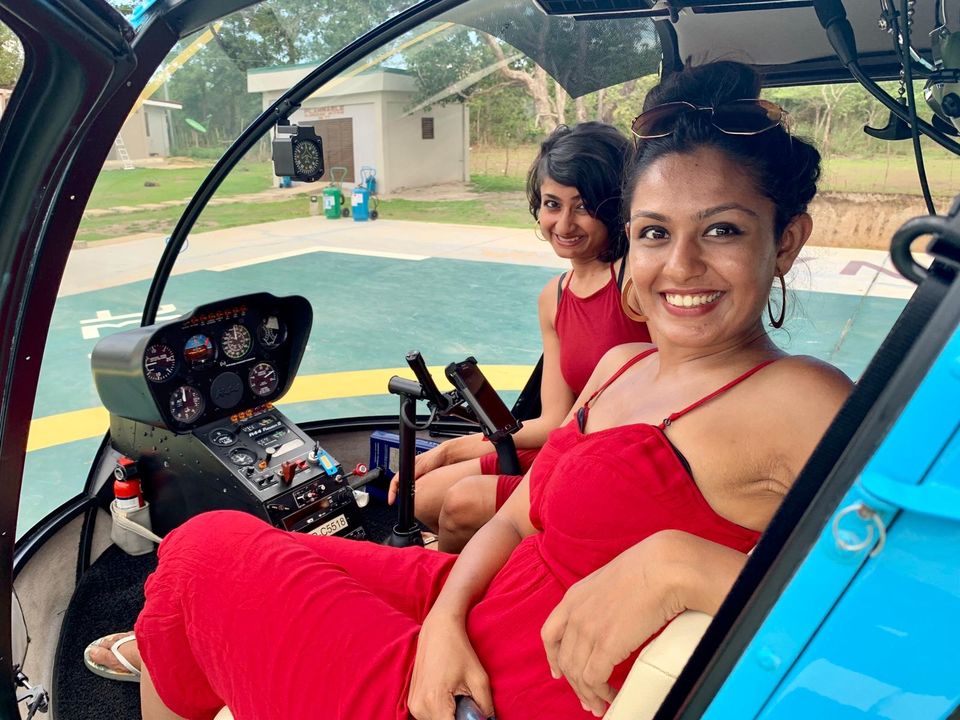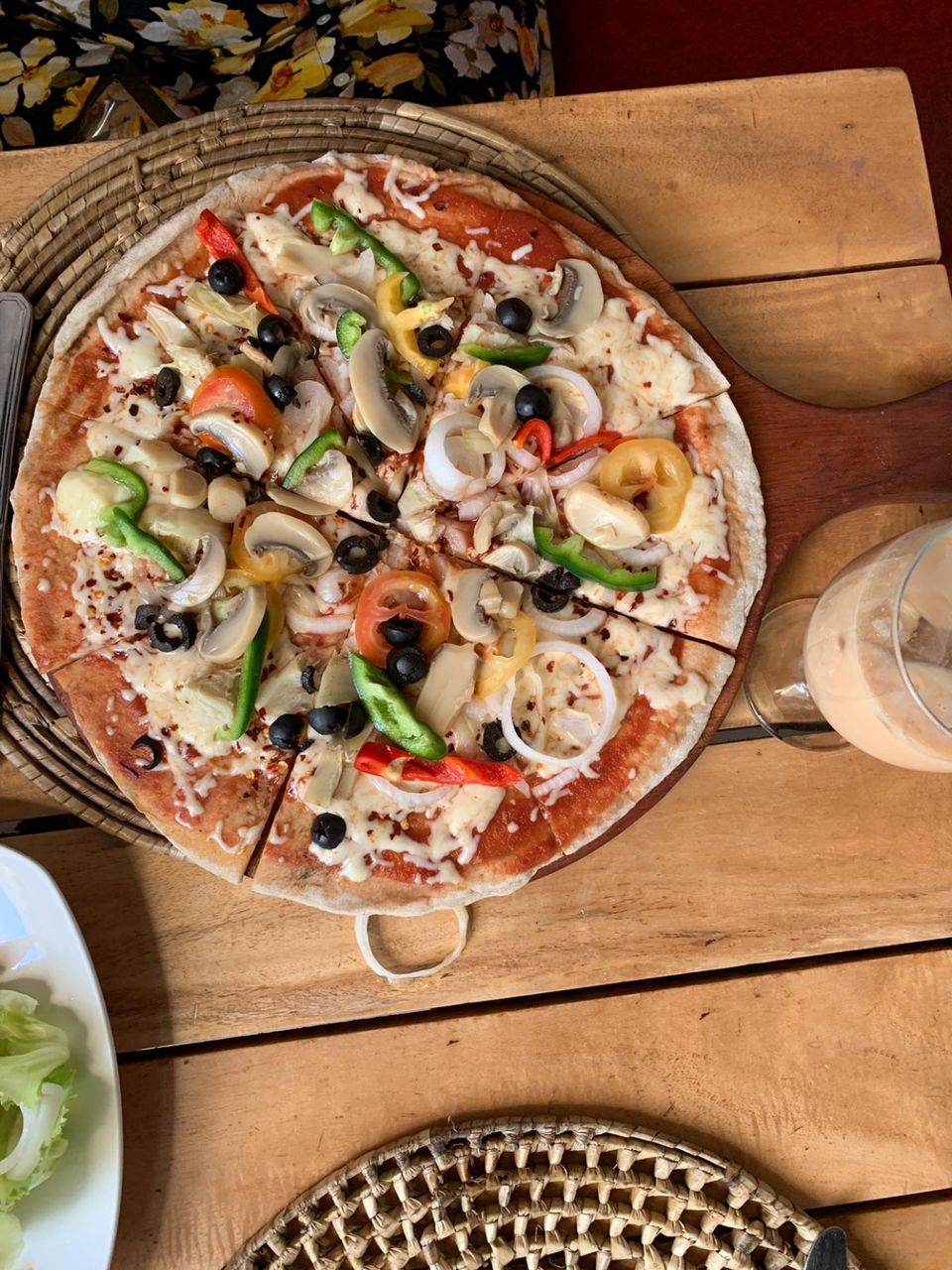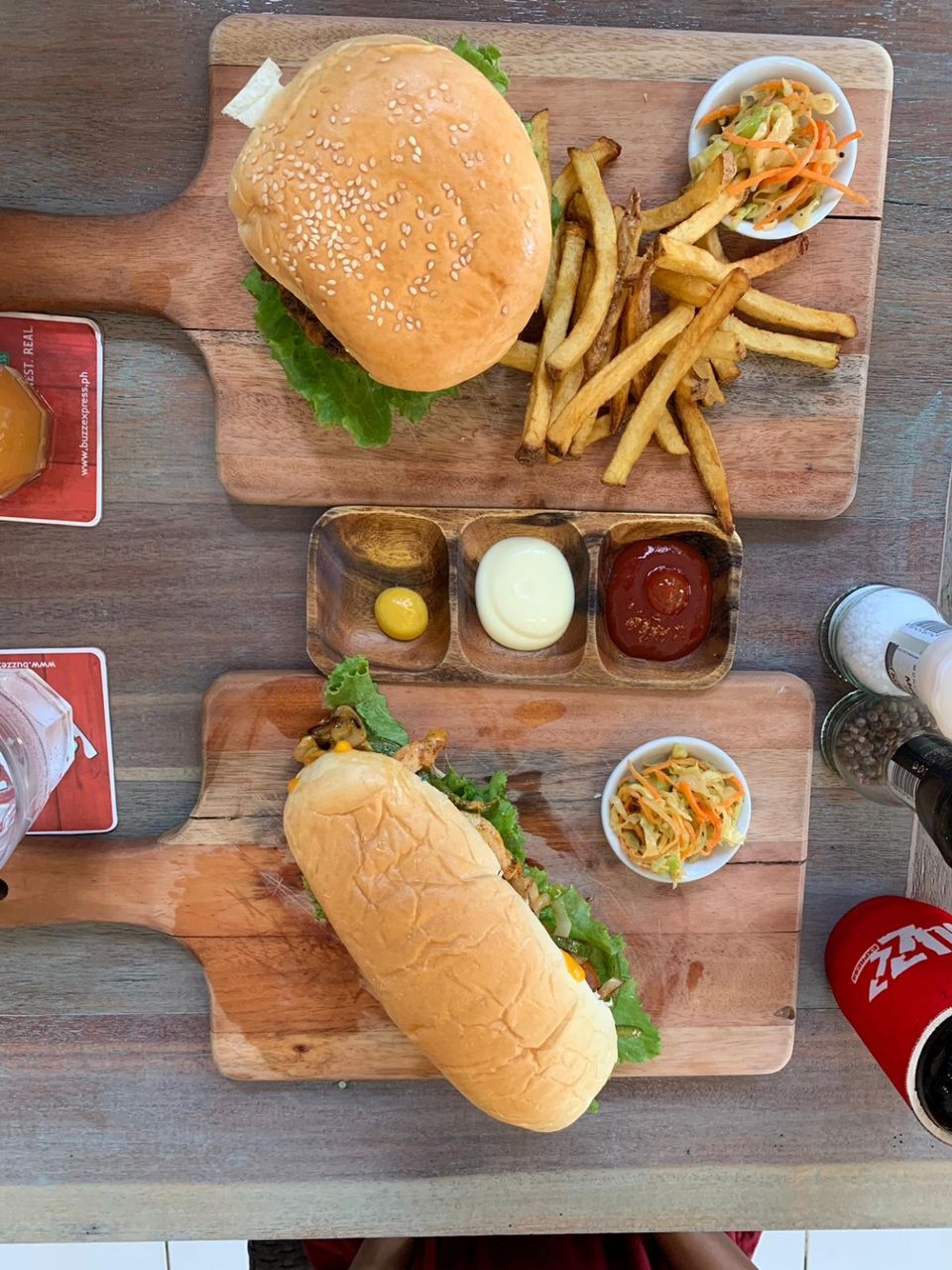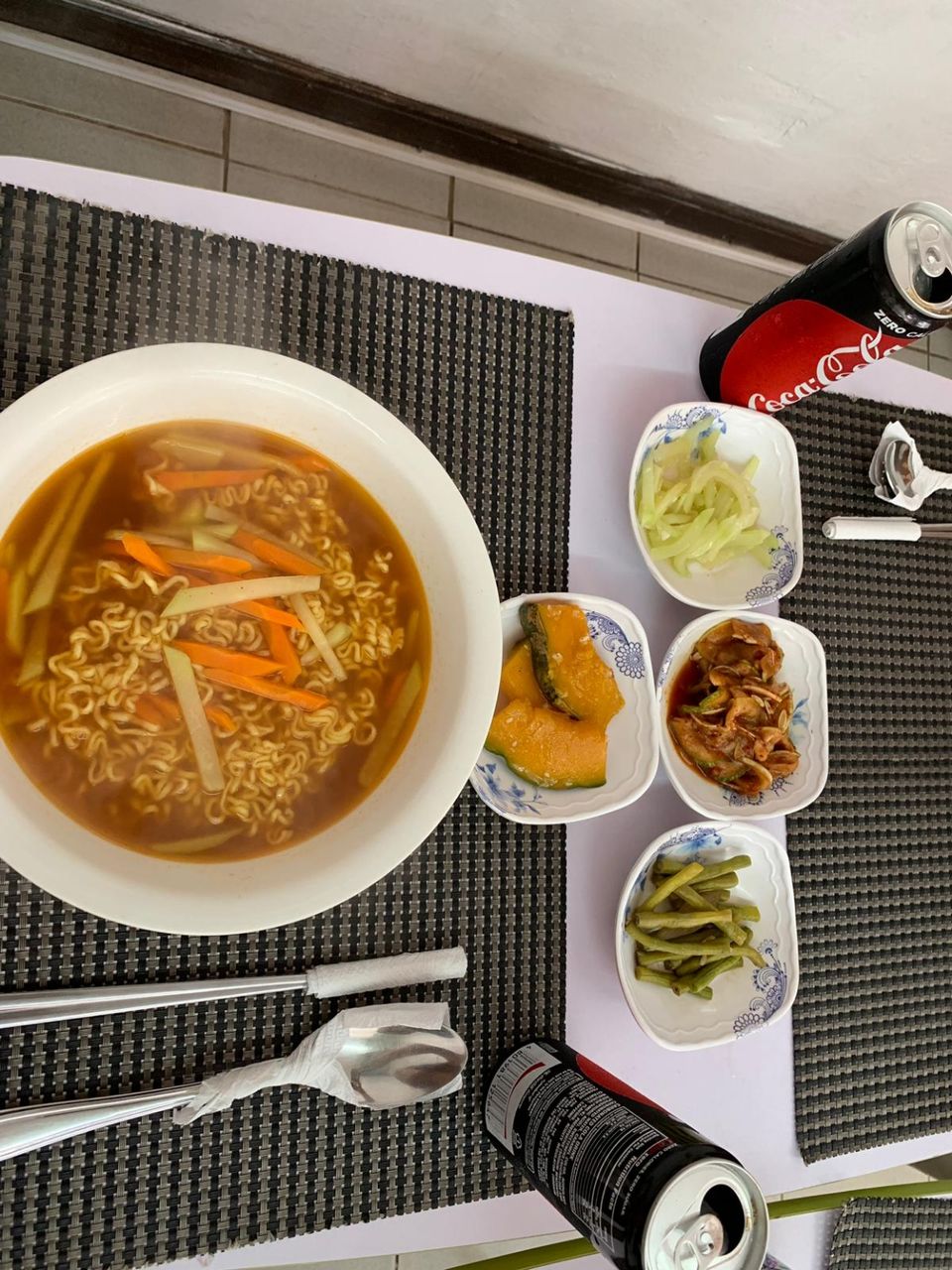 Day 8 - Coron to Cebu - Took a flight from Coron to Cebu . We decided we would head to Boljoon once we reached Cebu as all the places and the activities we had planned on were in or near Boljoon . Hence we reached Cebu , took a cab from the airport to the south bus terminal , to catch a bus for Boljoon . The cab cost around 350 php .
Stay : Jaynet's oceanview resort ( suggestion : do take the family room , as the view is just out of the world).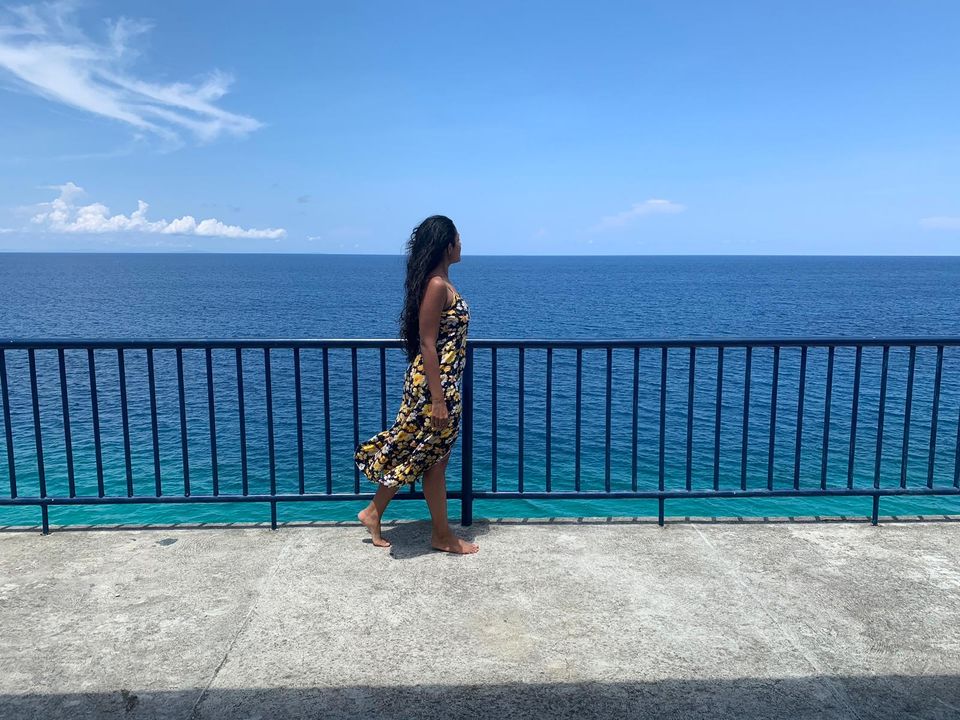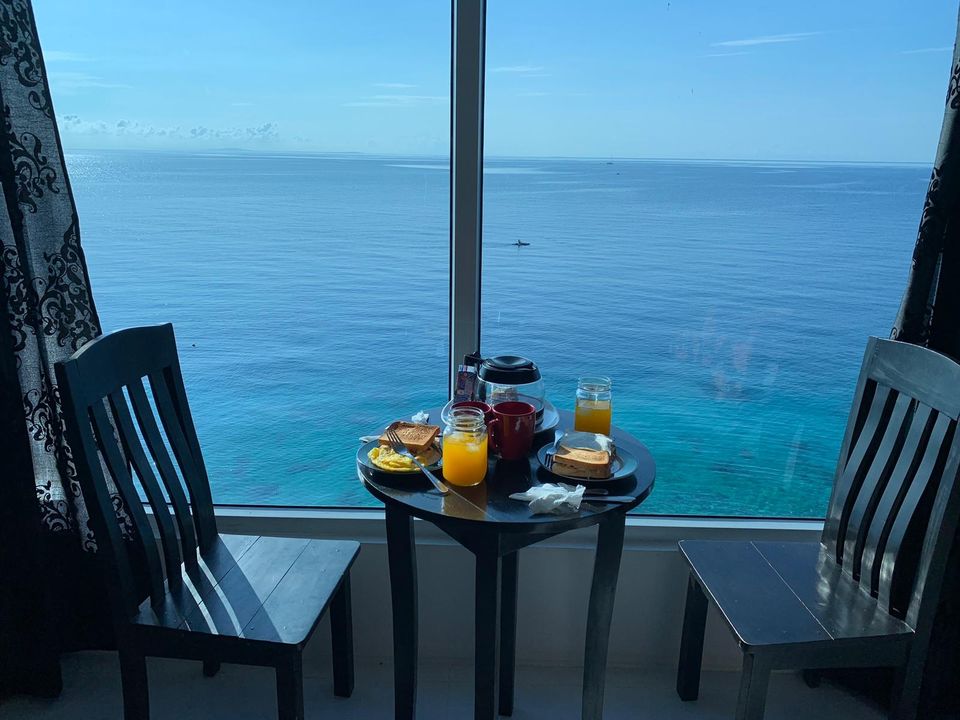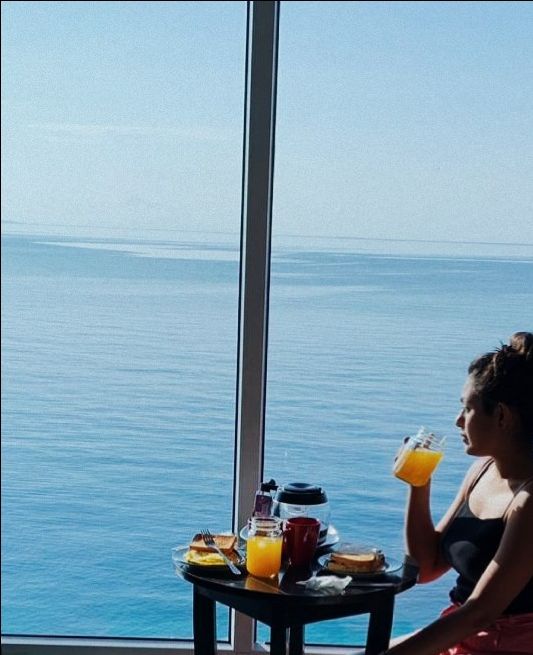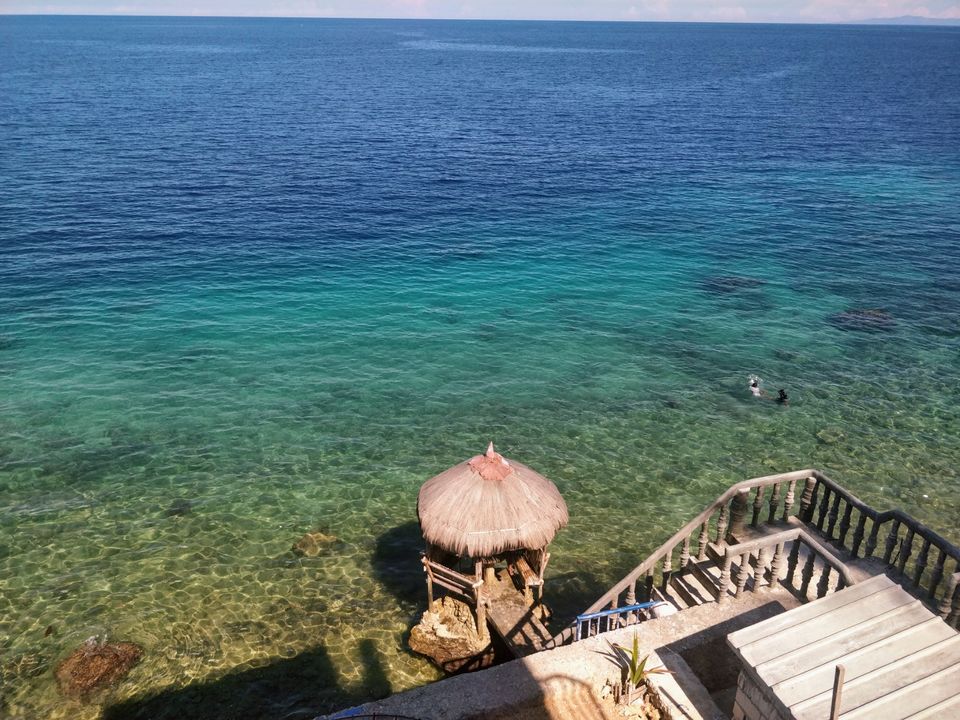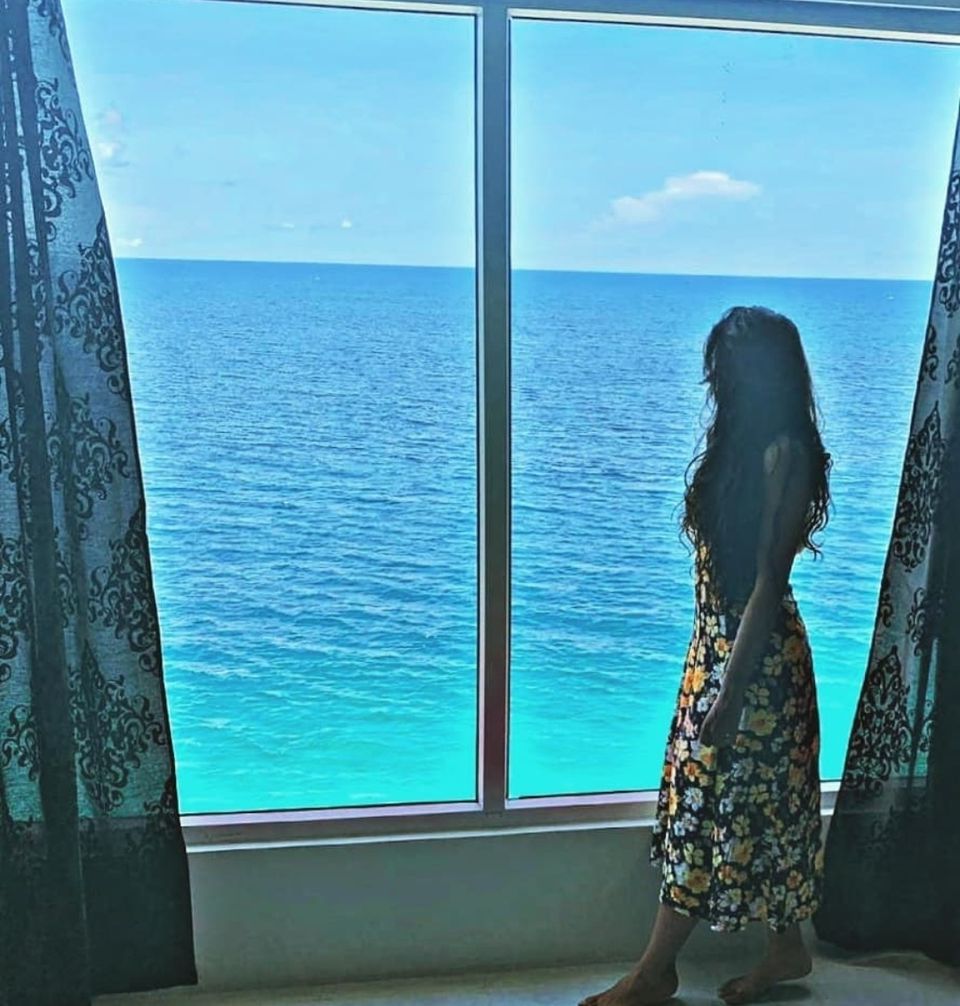 Day 9 - Oslob (Cebu) - So by now , if you are devising a trip to Philippines you might've come across the pictures where people swim with the whale sharks ? This my friend , is where it all happens , you have 2 options , just go via a boat and merely swim with the whale sharks or go for scuba dive with the sharks , If you do plan on scuba diving know that they are not going to be teaching you much , they expect you to have been on a few dives already . We did go for the scuba dive , such a good experience ! It was terribly crowded on the surface as so many people were swimming around the whale sharks but underwater , it was a whole different world and such a crazy(gutsy) experience . Words cannot explain the experience . A day well spent .The booking can be done Via the resort folks .
Stay : Jaynet's oceanview resort .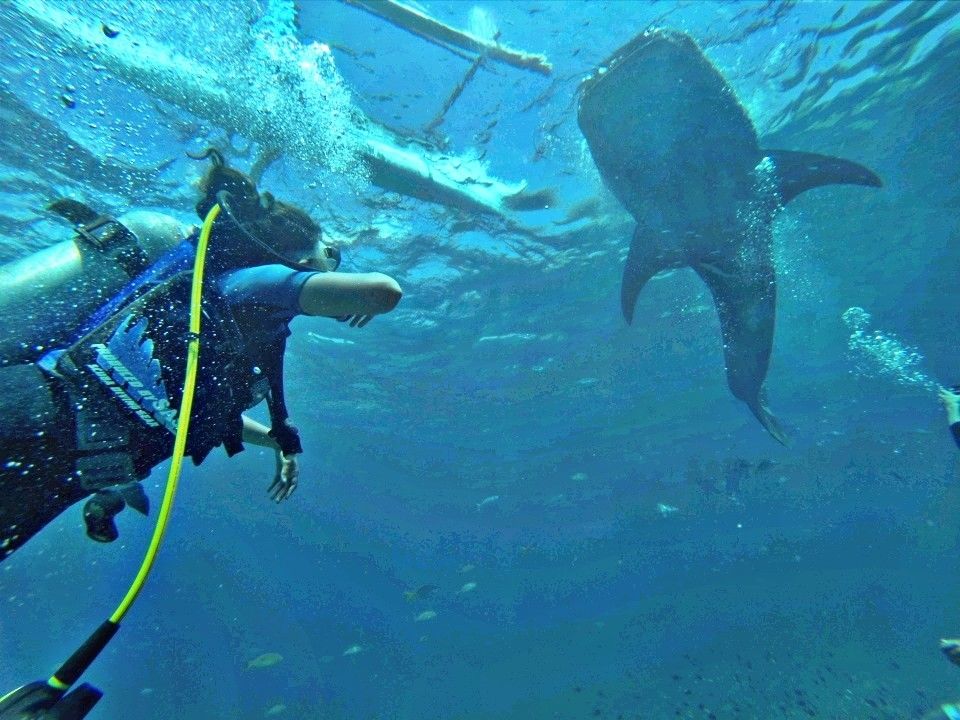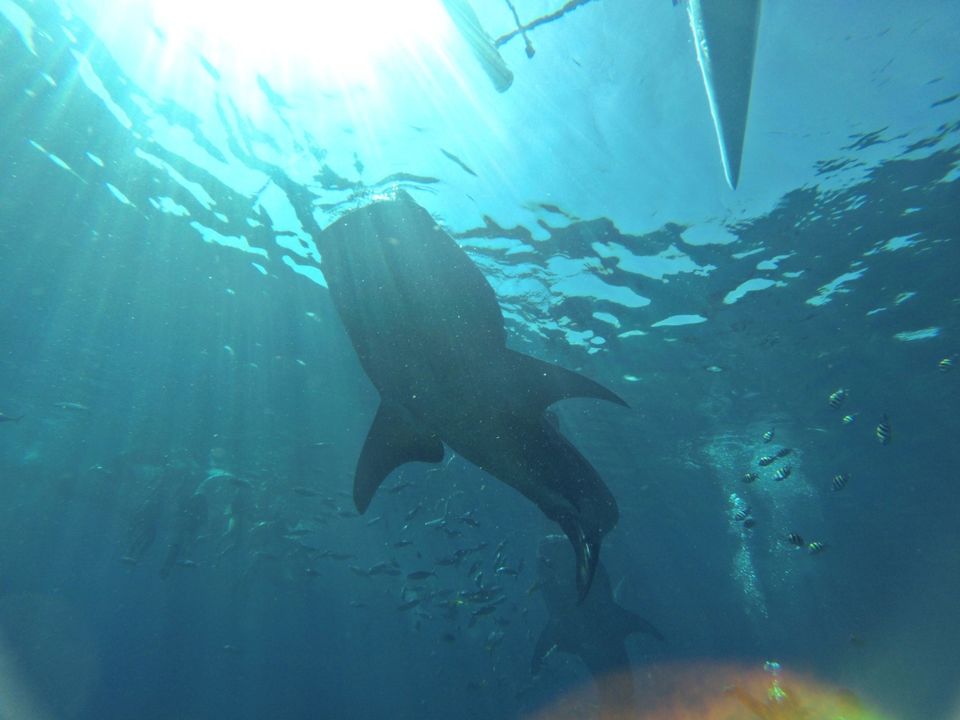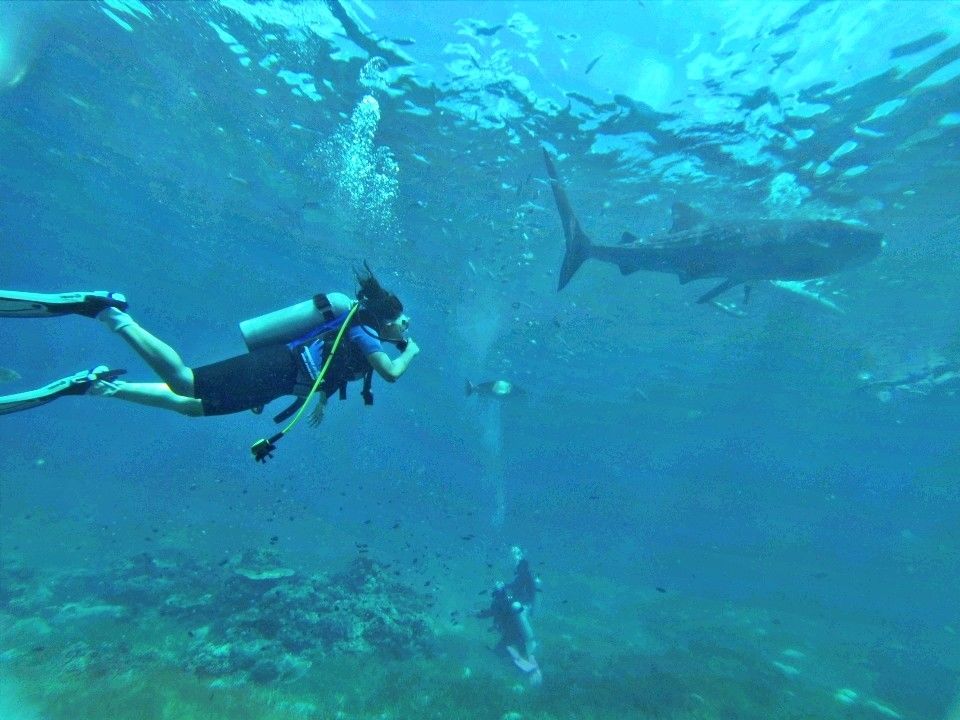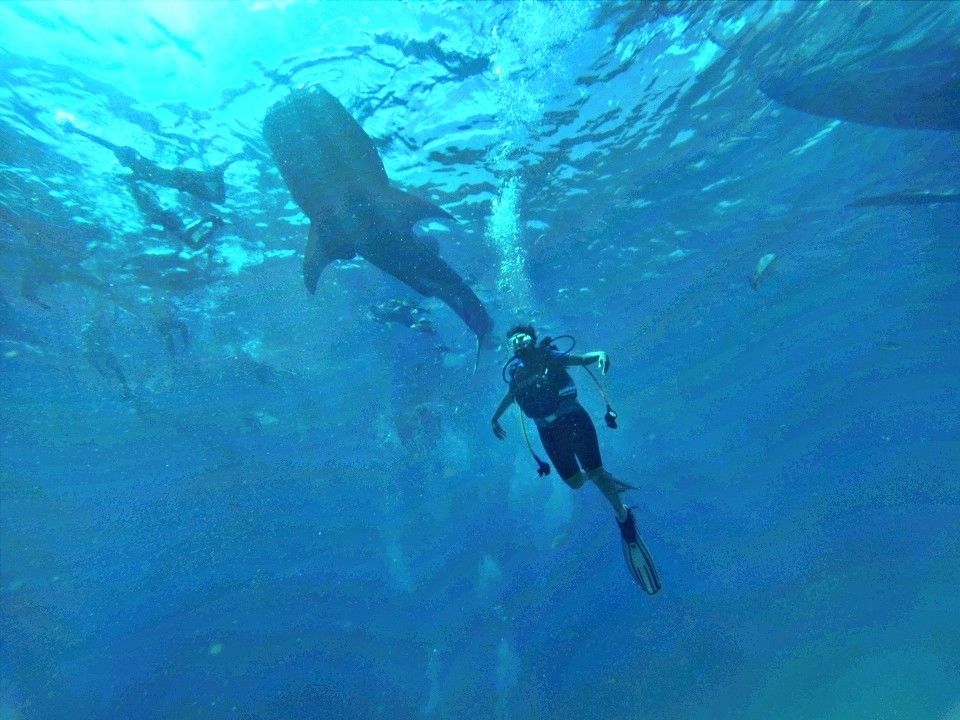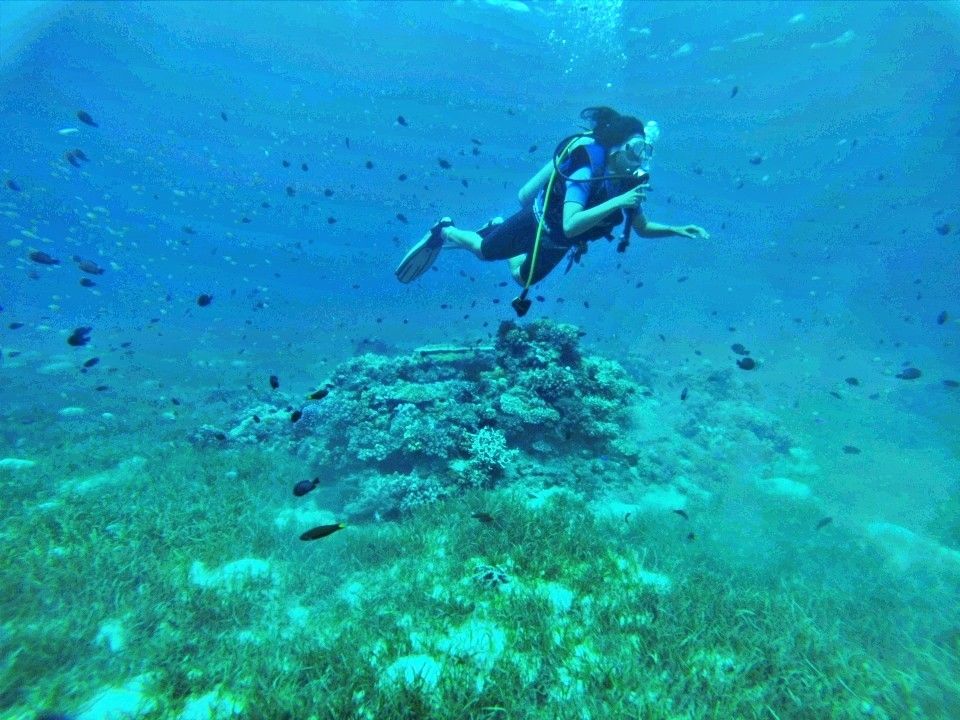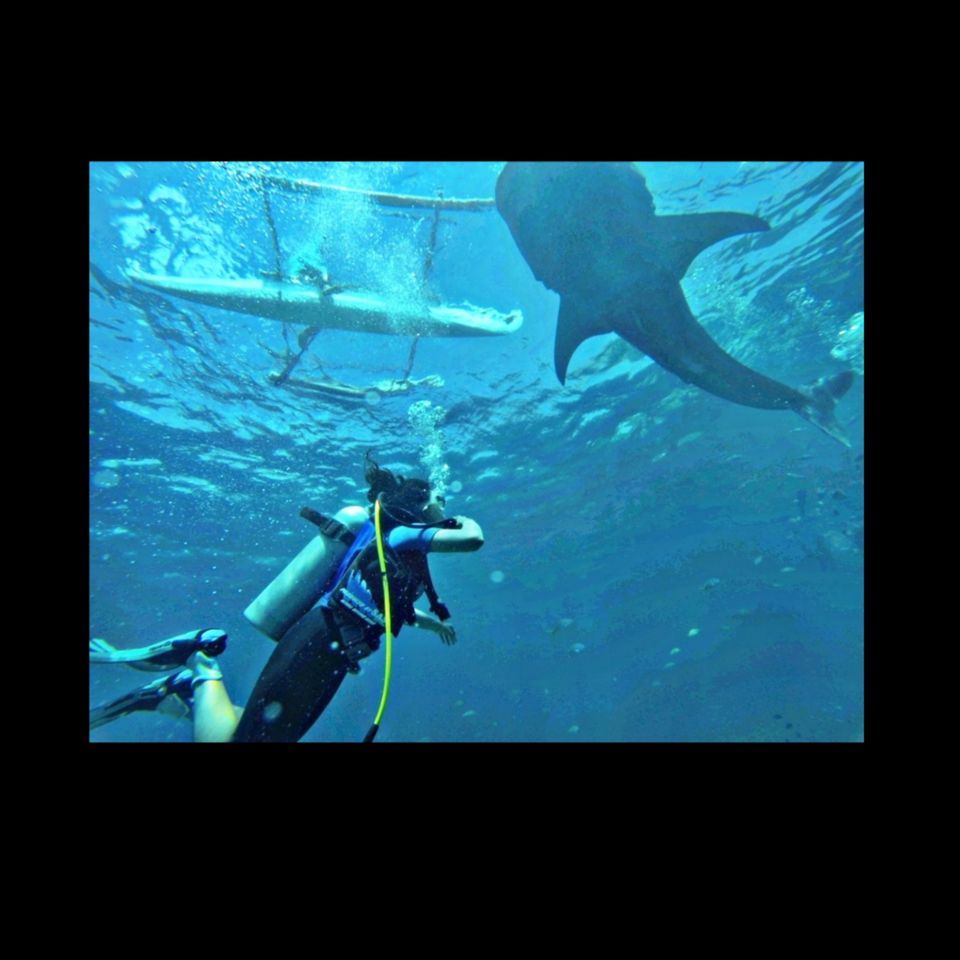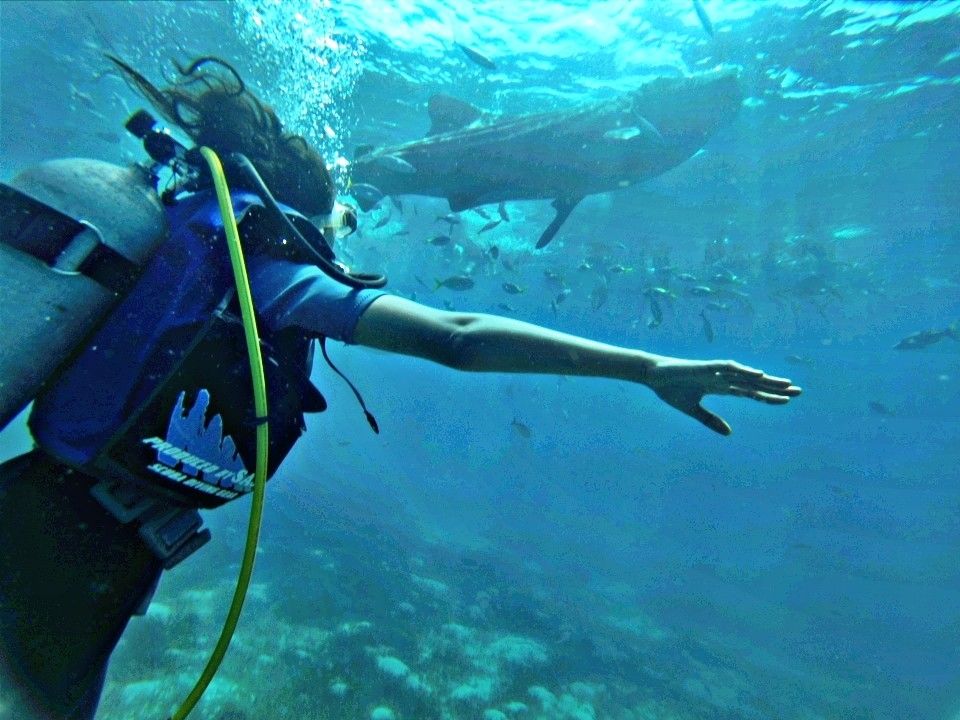 Day 10 - Kawasan Falls , Cebu - Yet another phenomenal place , why am I not shocked ? Welcome to the jungle . Heh! ready to jump off some cliffs ? well if you are going to kawasan , you better be and make sure you set aside a whole day for this , travelling from boljoon to this place , exploring , and getting back will take you a full day . This place is out of the world , Do not miss it and if there is a possibility of you getting there early , do it . There place is right out of those instagram pics you've been thinking about . So for this place , i'd suggest you go with a guide cause its massive and personally i'd be lost without one . We again booked a guide via the resort as they had a few legit contacts .
Stay : Jaynet's oceanview resort .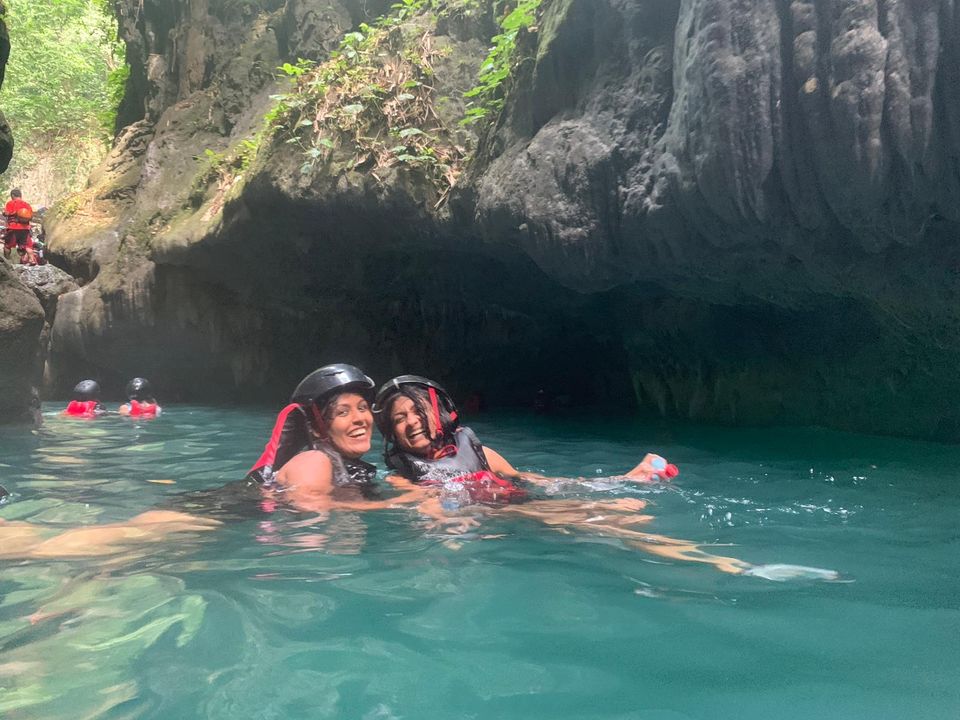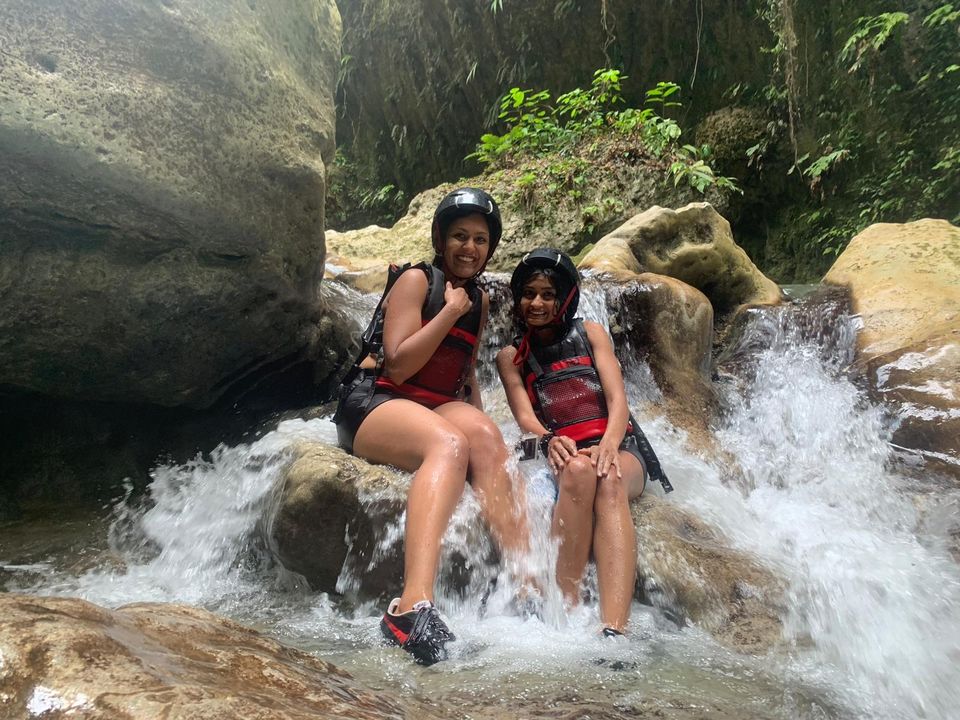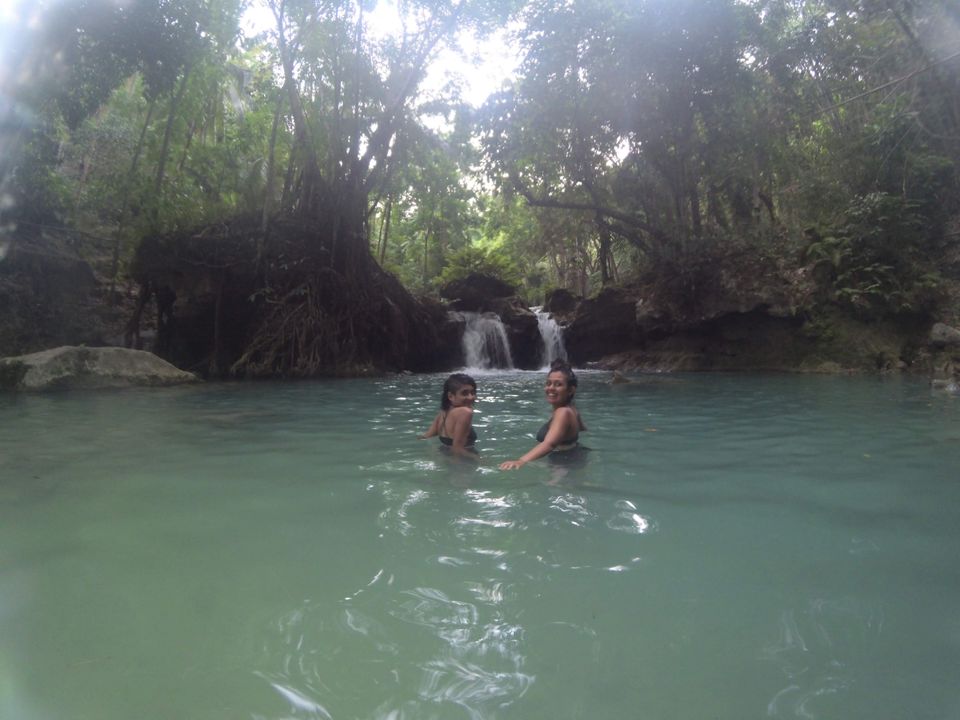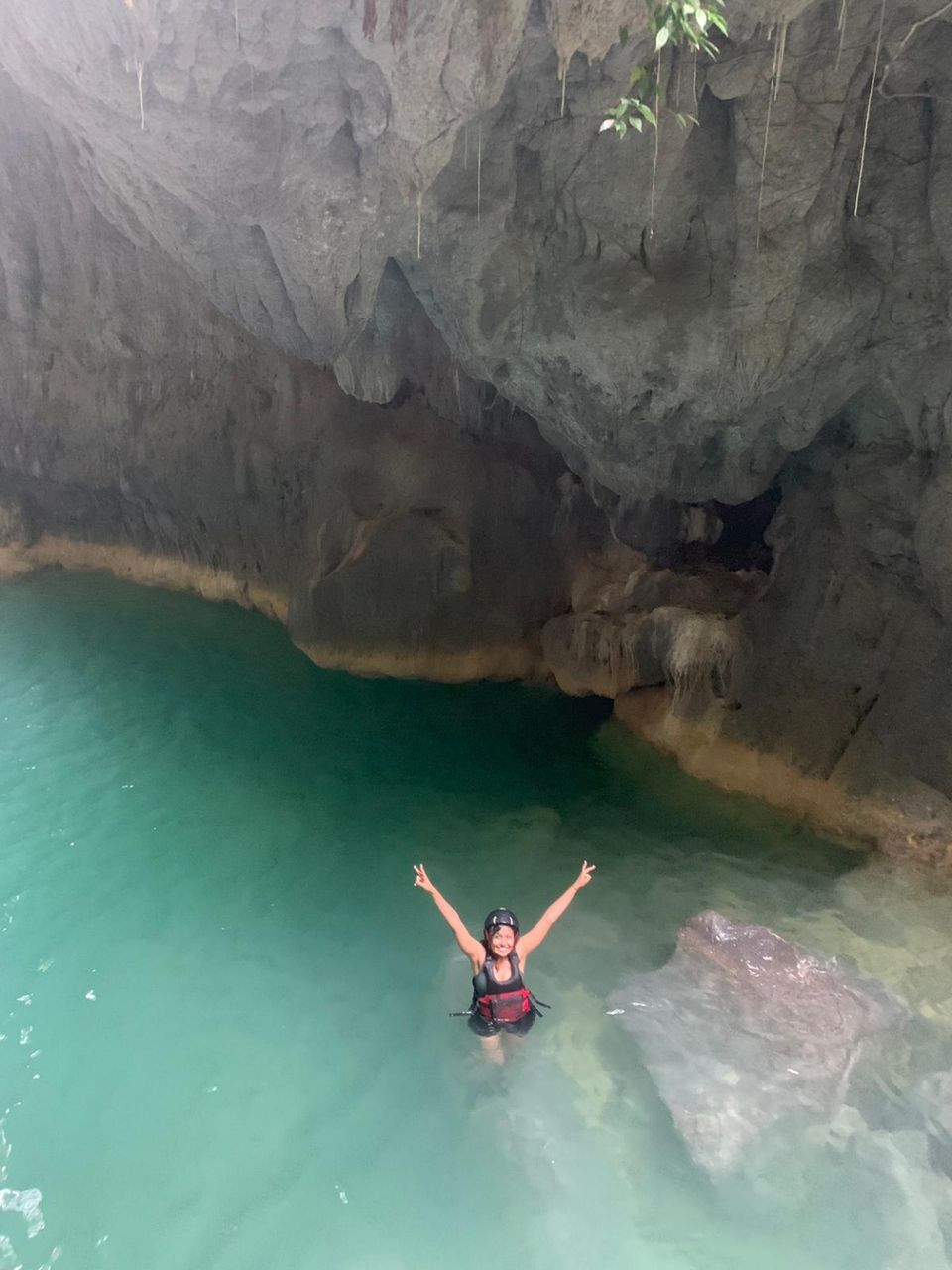 Day 11- Cebu to Boracay - the most tiring travel ever , as we got up at 4am to catch a bus till the airport from Boljoon , made it in time . Took a flight to Boracay , after quite some digging up on our end we discovered that there are a few airports in Boracay and also the airports are on a completely different island as opposed to the stays . So Caticlan airport is where our flight landed from Cebu and make sure you book your travel in advance , we booked it via southwestern tours . Why I say this is cause , as you get out of the airport you will need a transfer to the port , then a ferry ride to the island of Boracay and then again a transfer to the resort , so believe you me this is why you need to pre-book the transport facility . Also the island is divided into 3 stations , so the stay for this day was in station 1 , you can spend an evening exploring station 1 and what it has to offer , great night life and clubs.
Stay : Ralph's (this is such a cute place and pretty neat)
Dinner : Club Paraw (Dinner and drinks by the beach)
Day 12 - Boracay - So we shifted to this cute little place in Station 3 for this day , it's called La banca and it's a cute little beachfront property , very well maintained . Activities for the day : got our braids on , beach hopping and belted food at amazing cafes . This is what Boracay is all about .
Stay : La Banca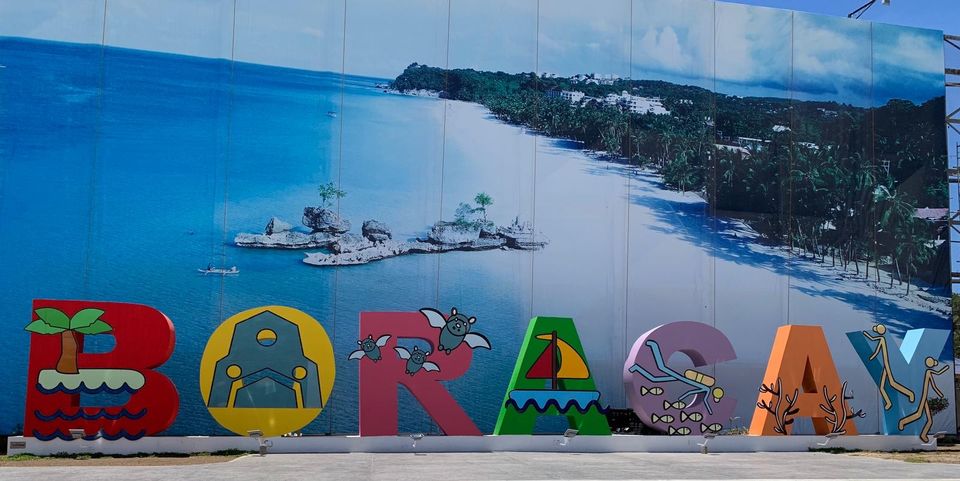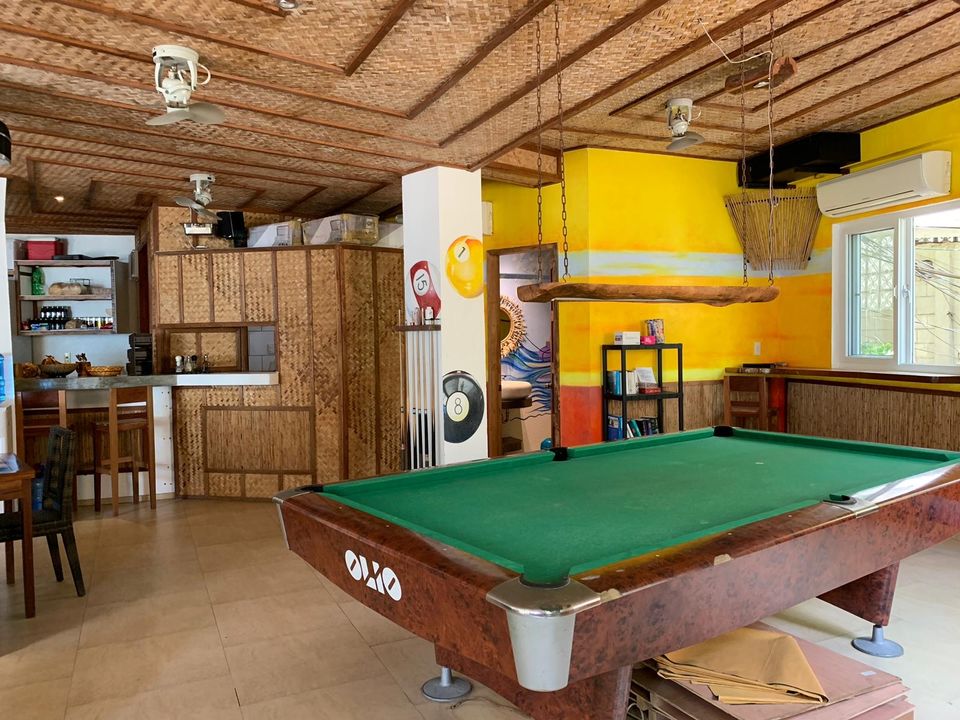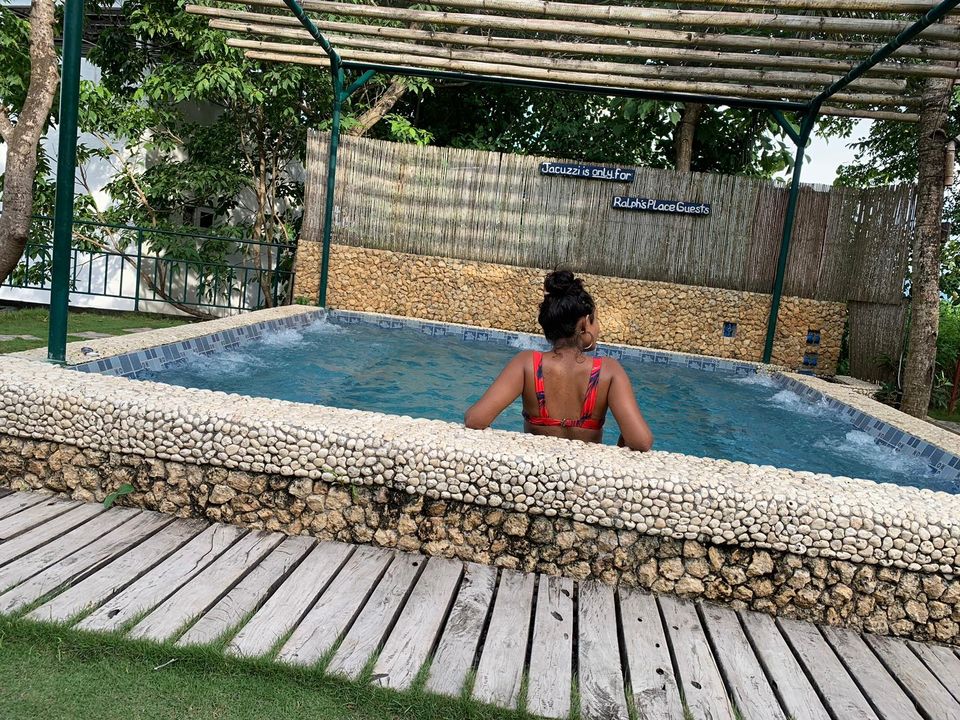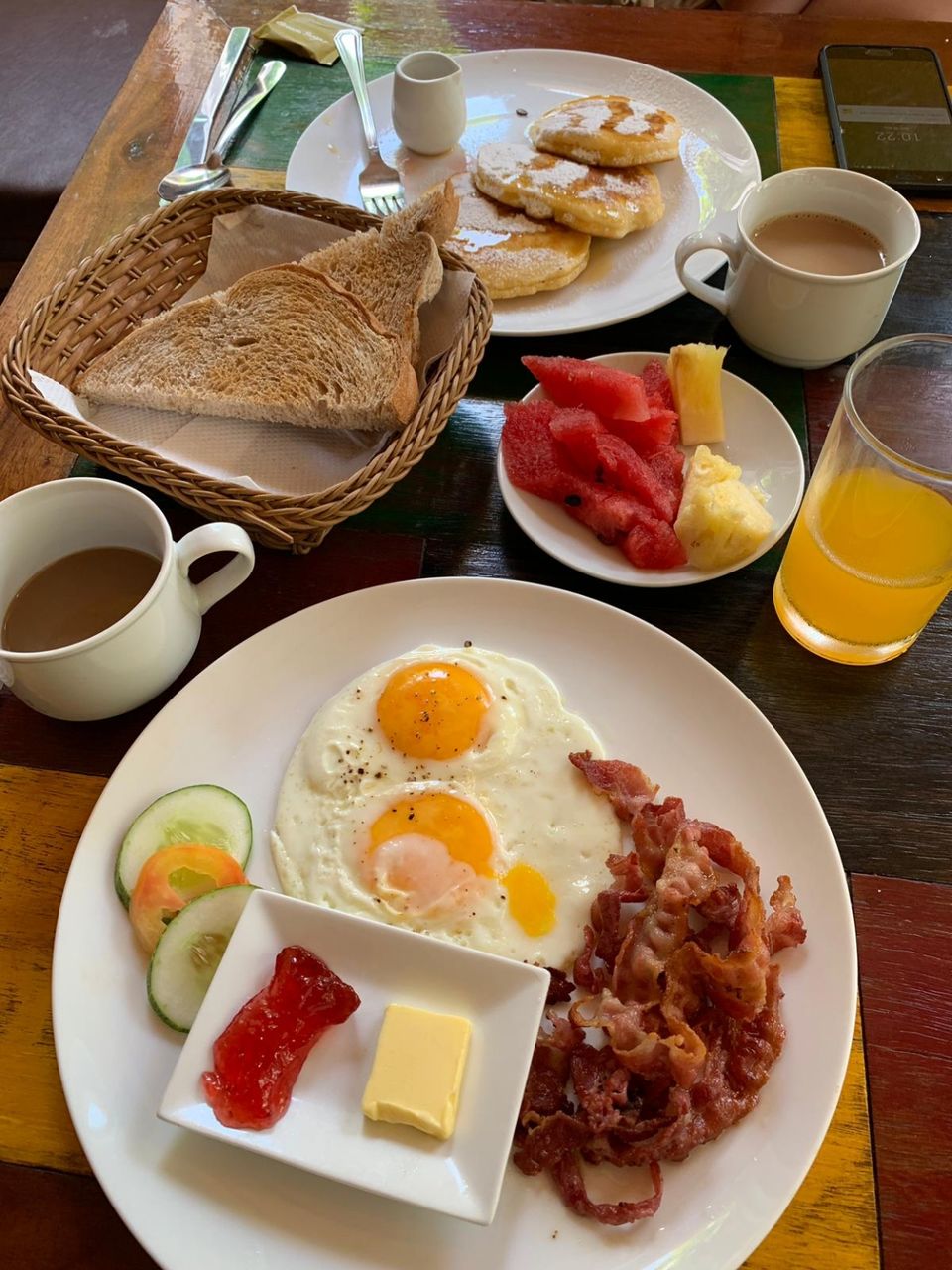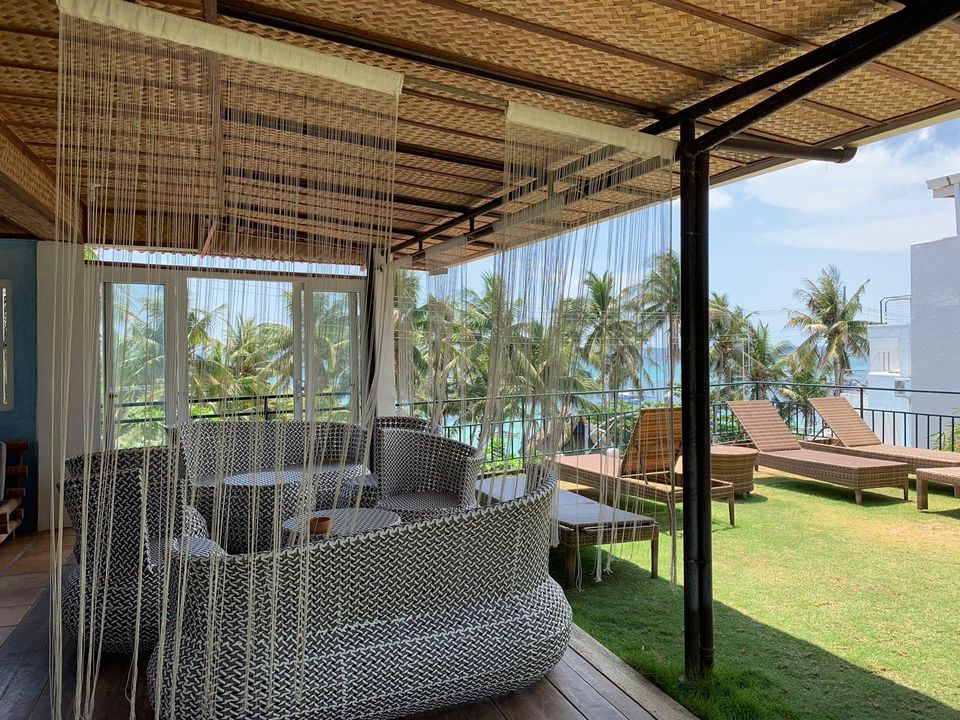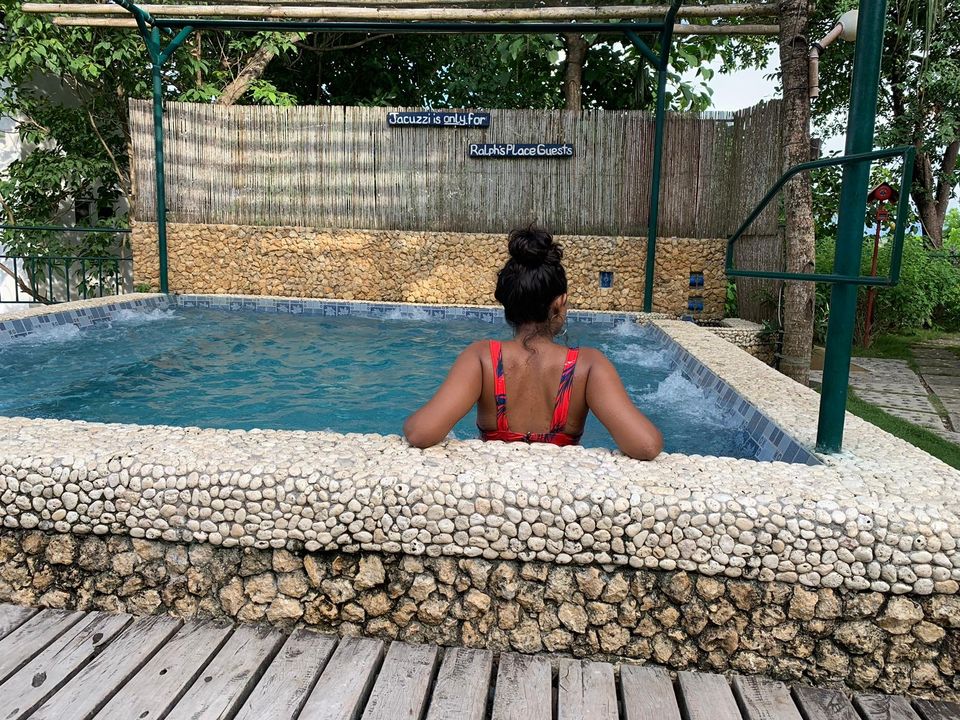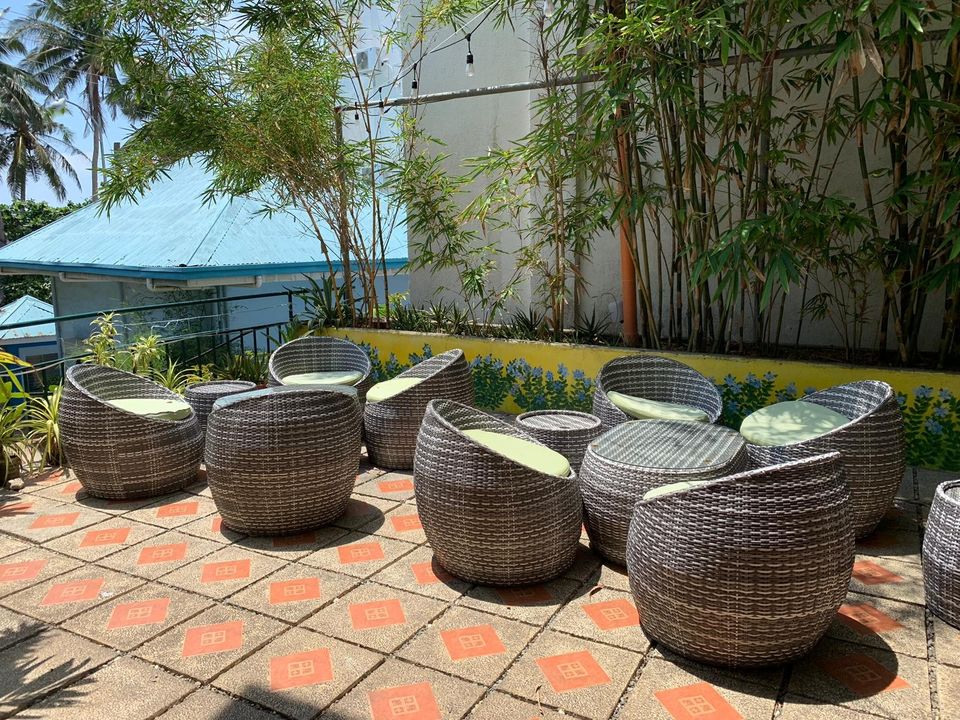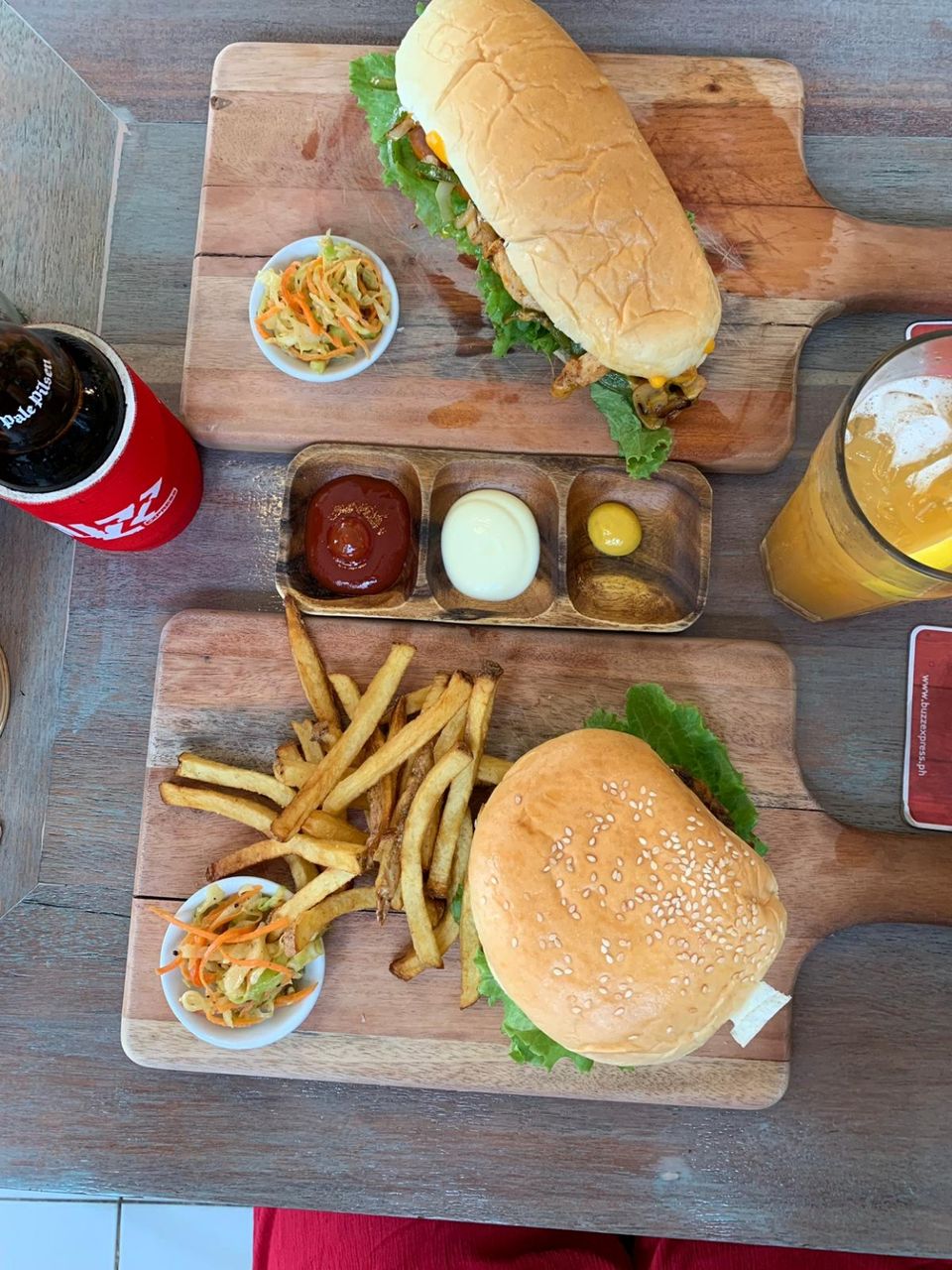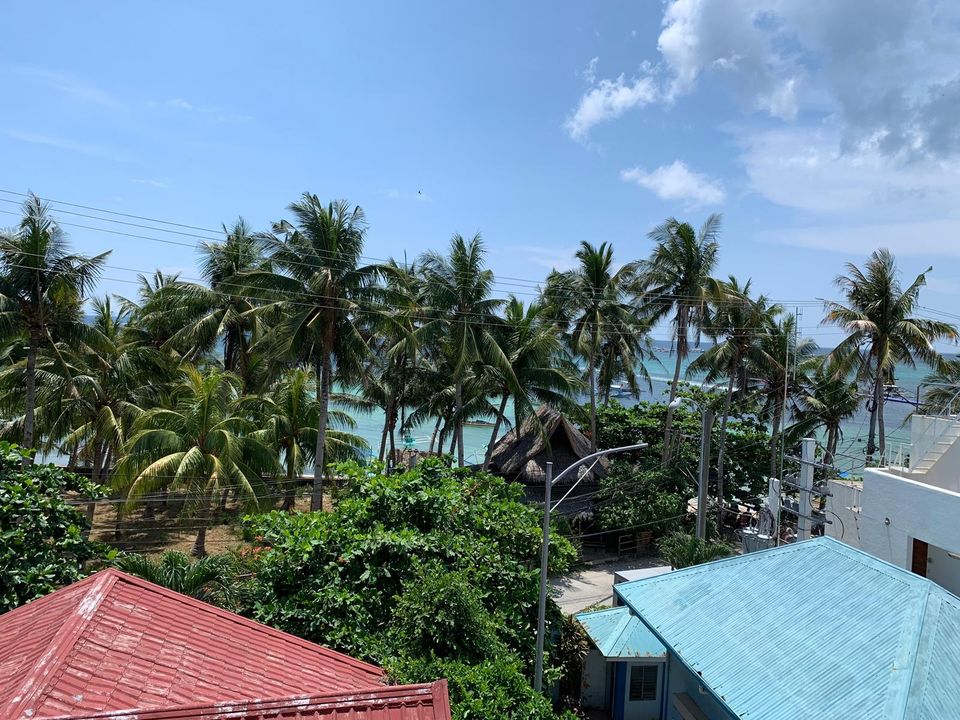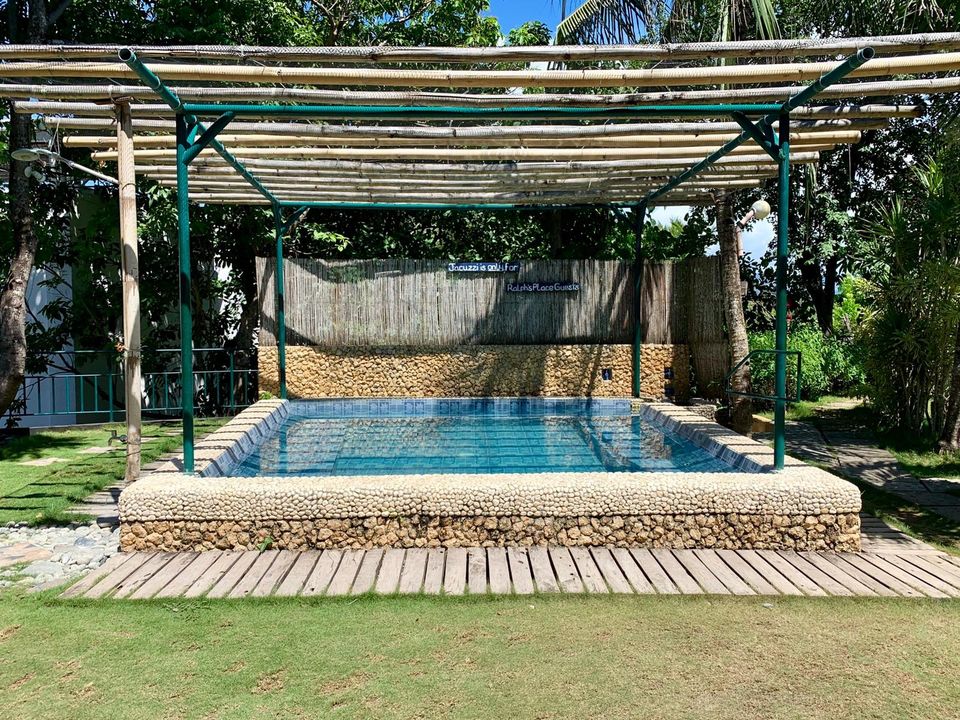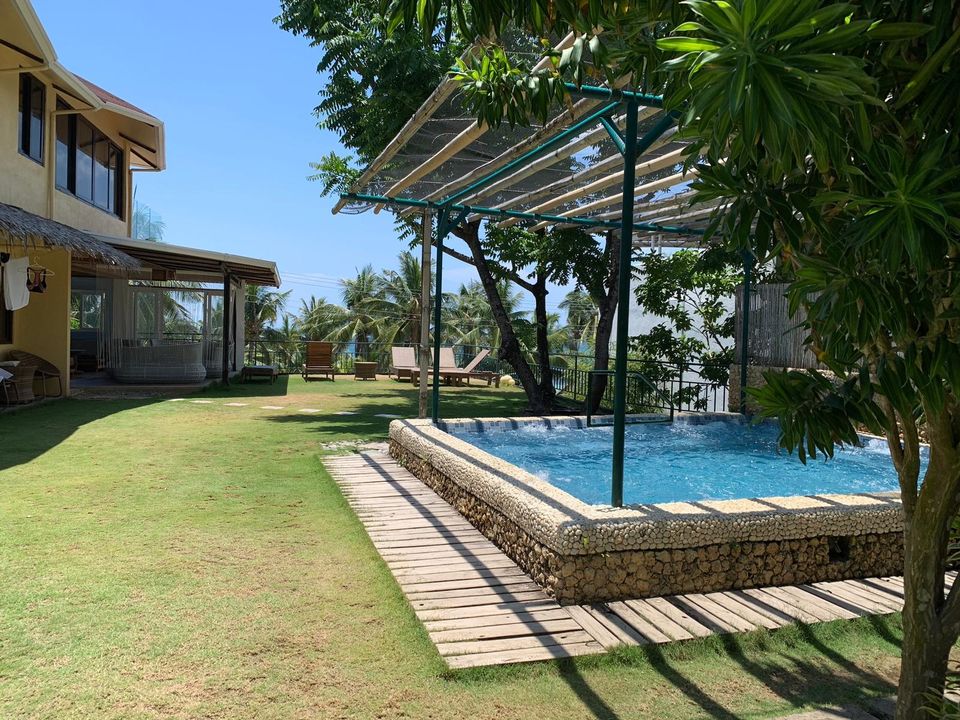 Day 13 - Boracay - yet another chill day on the island , Sightseeing .
Stay : La Banca
Day 14 - Boracay - Manila - Bangalore - Why ? Sadly it was time to part ways from the island life , argh !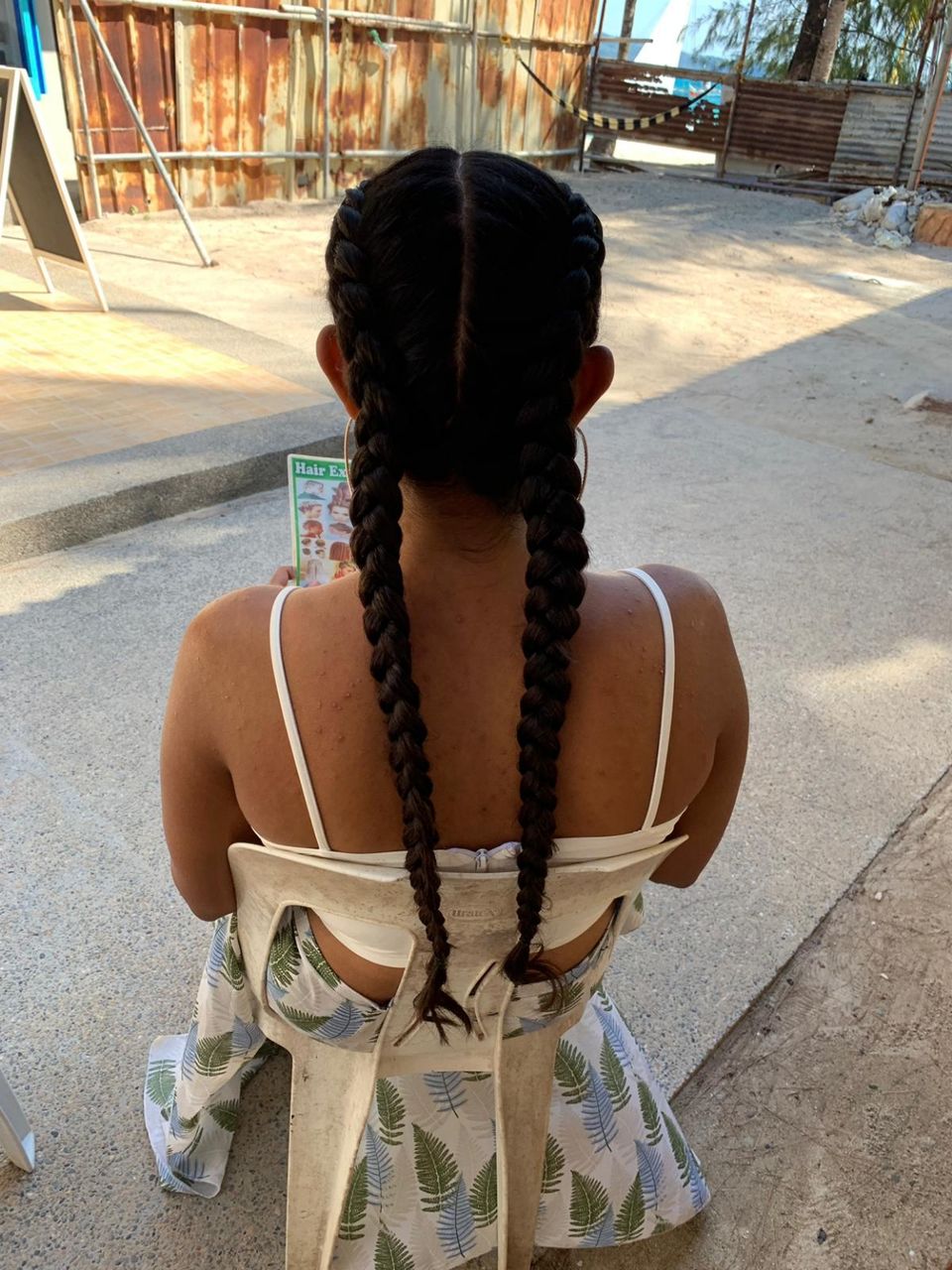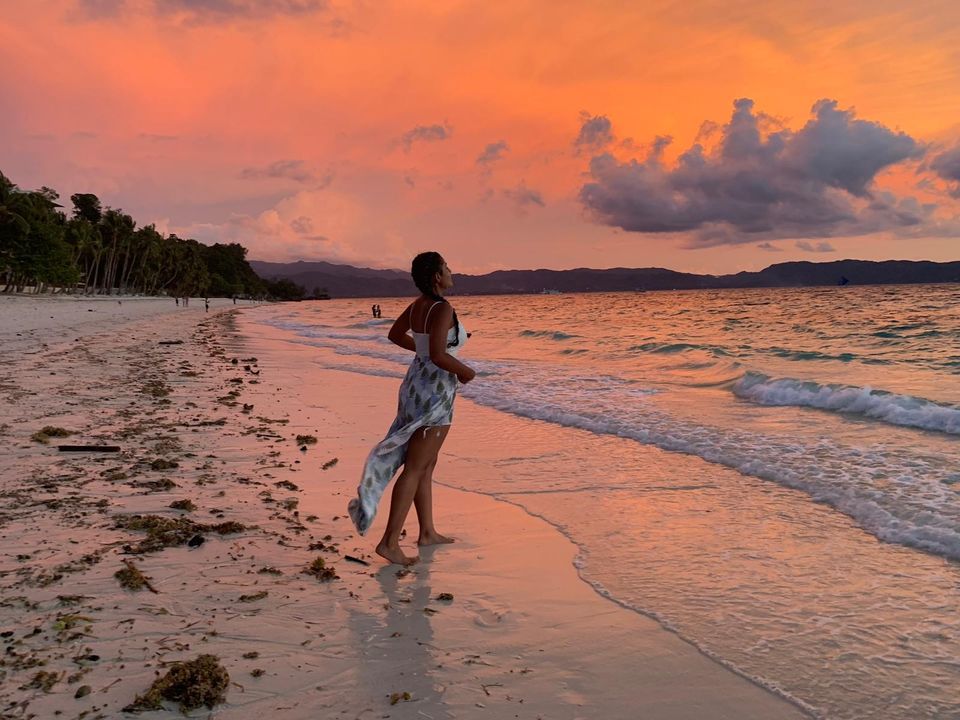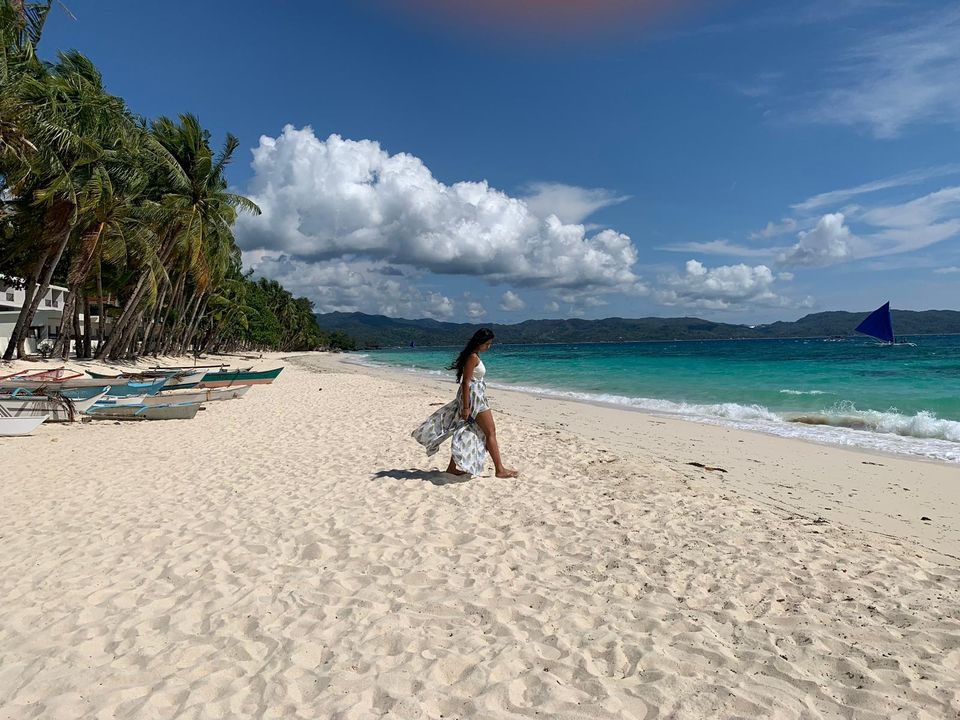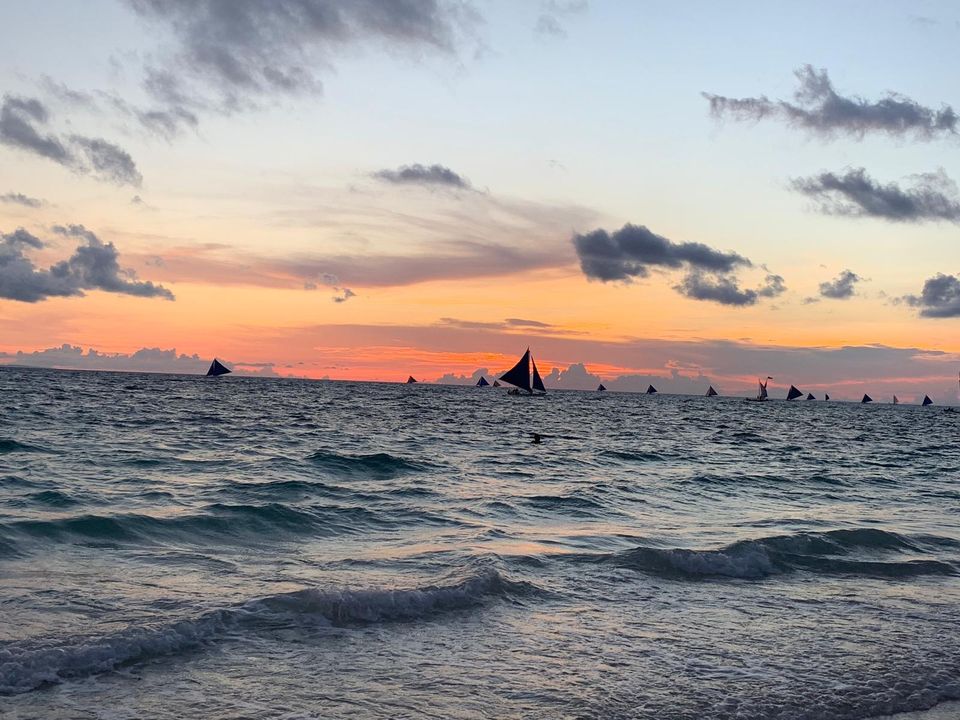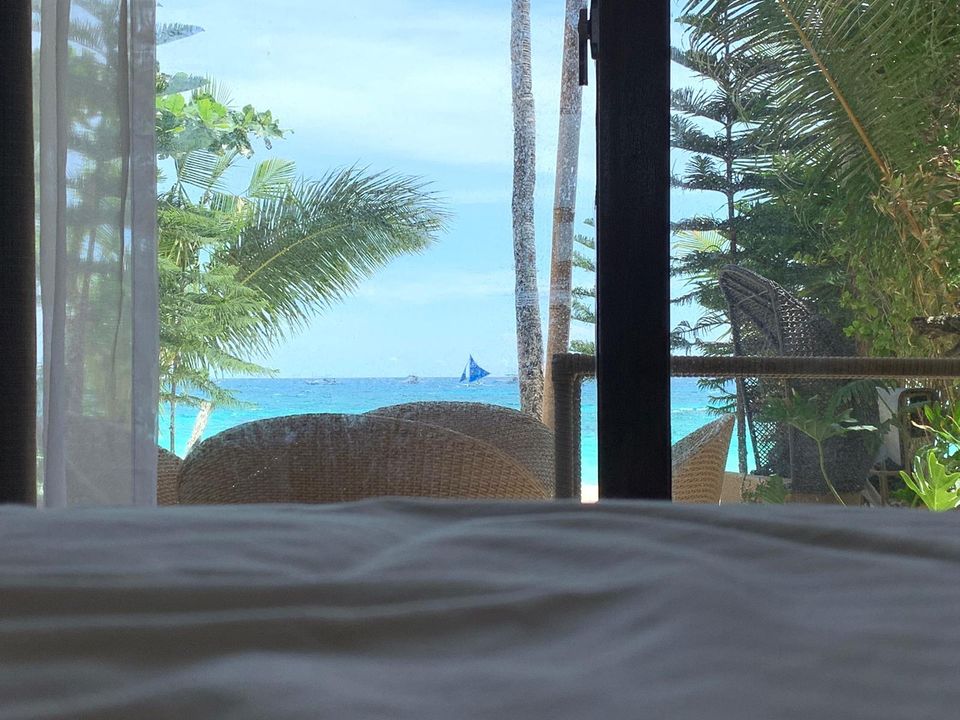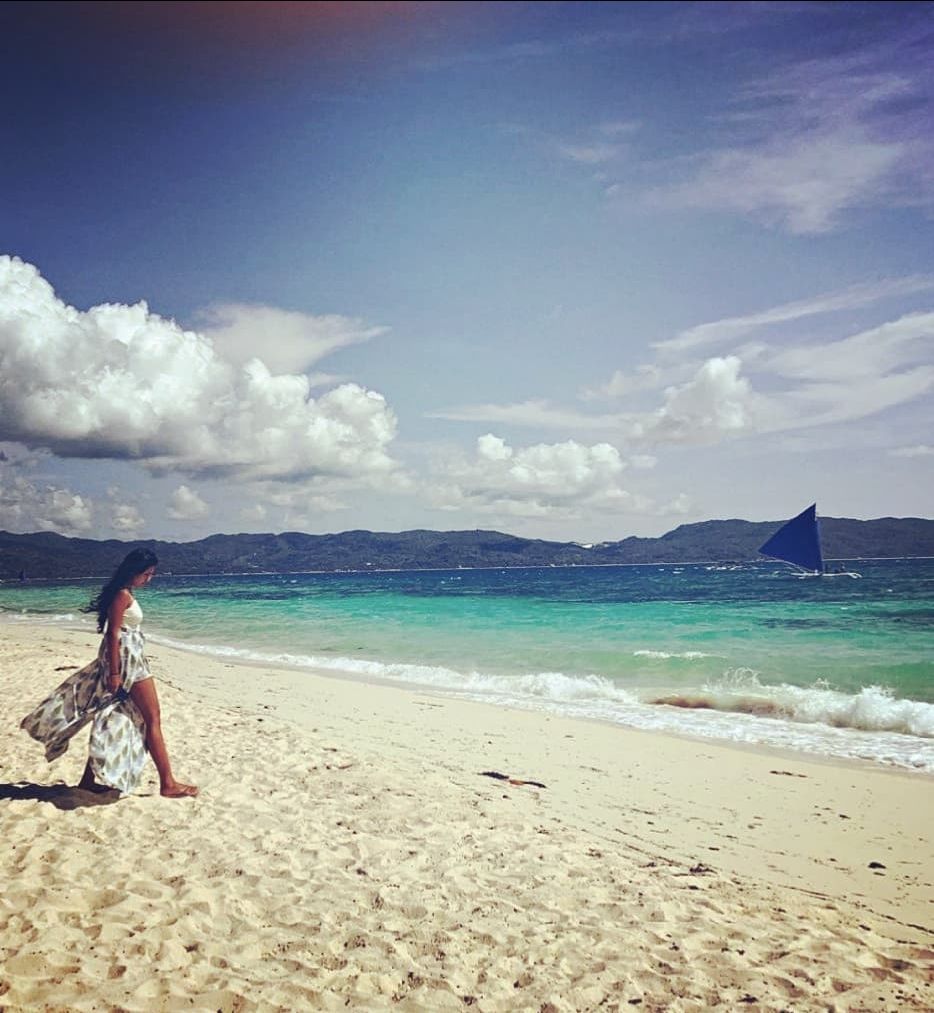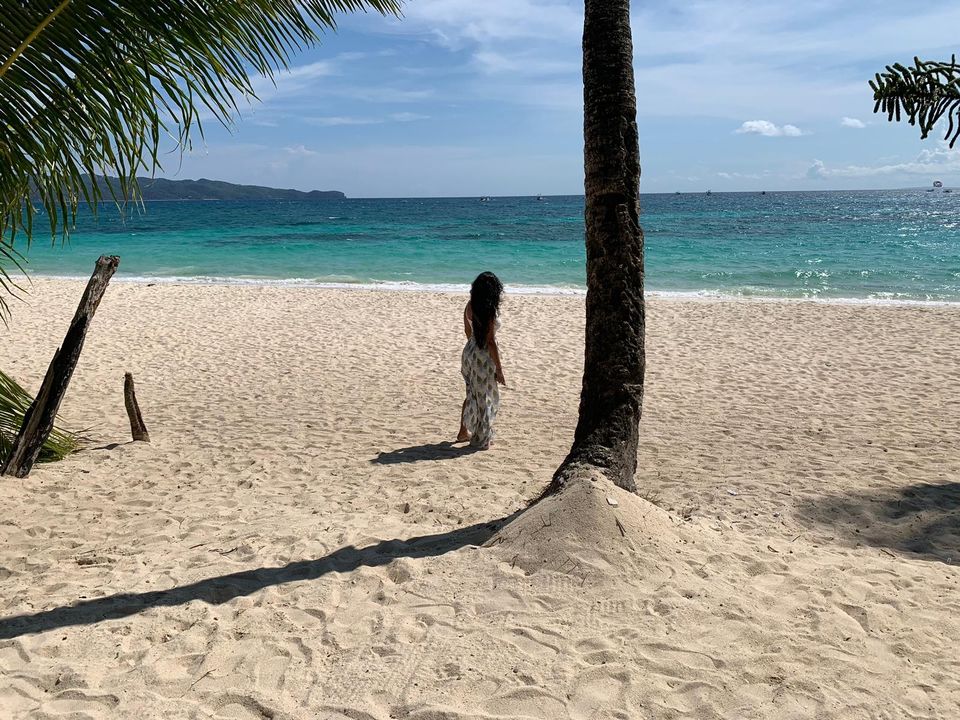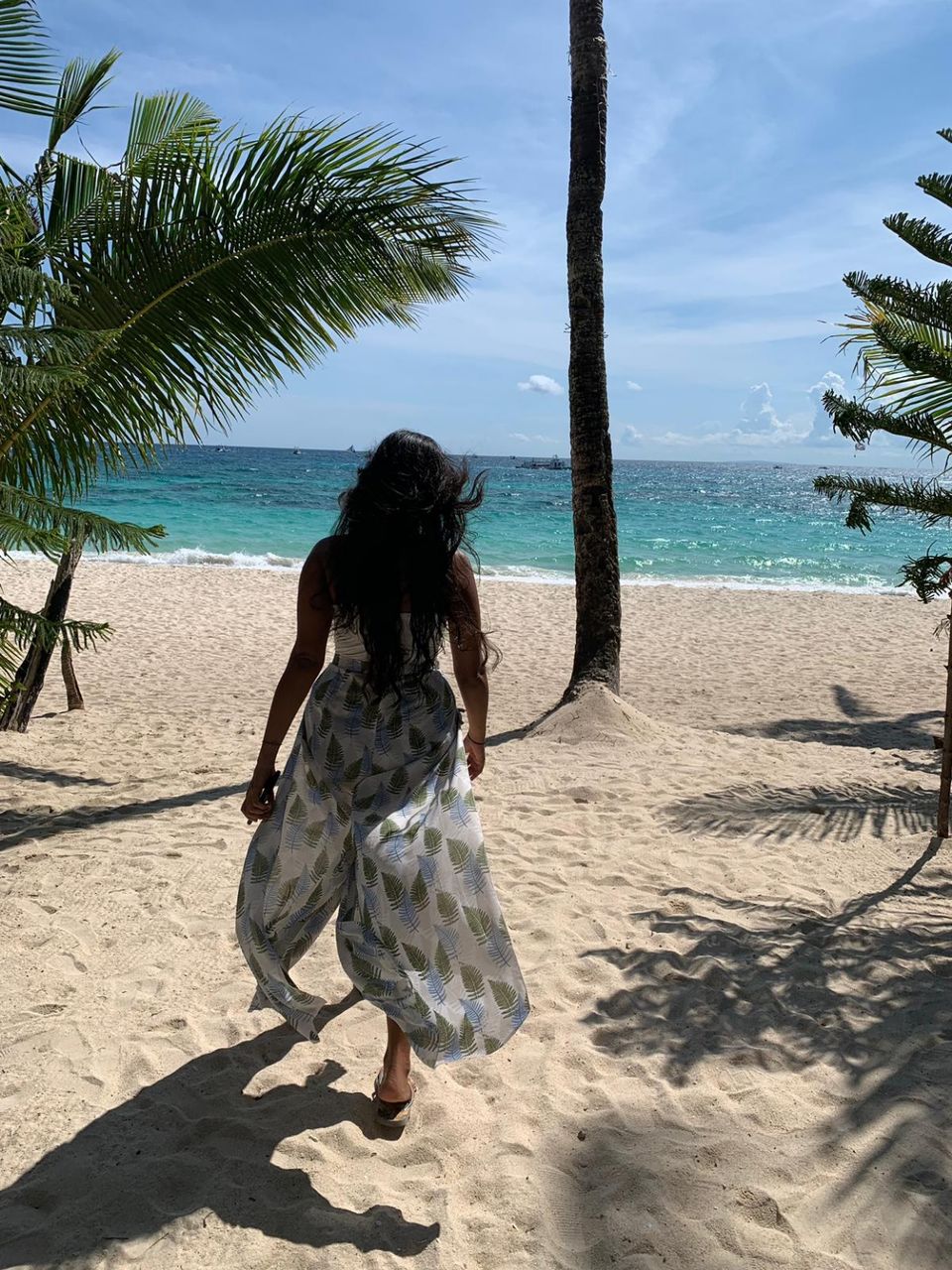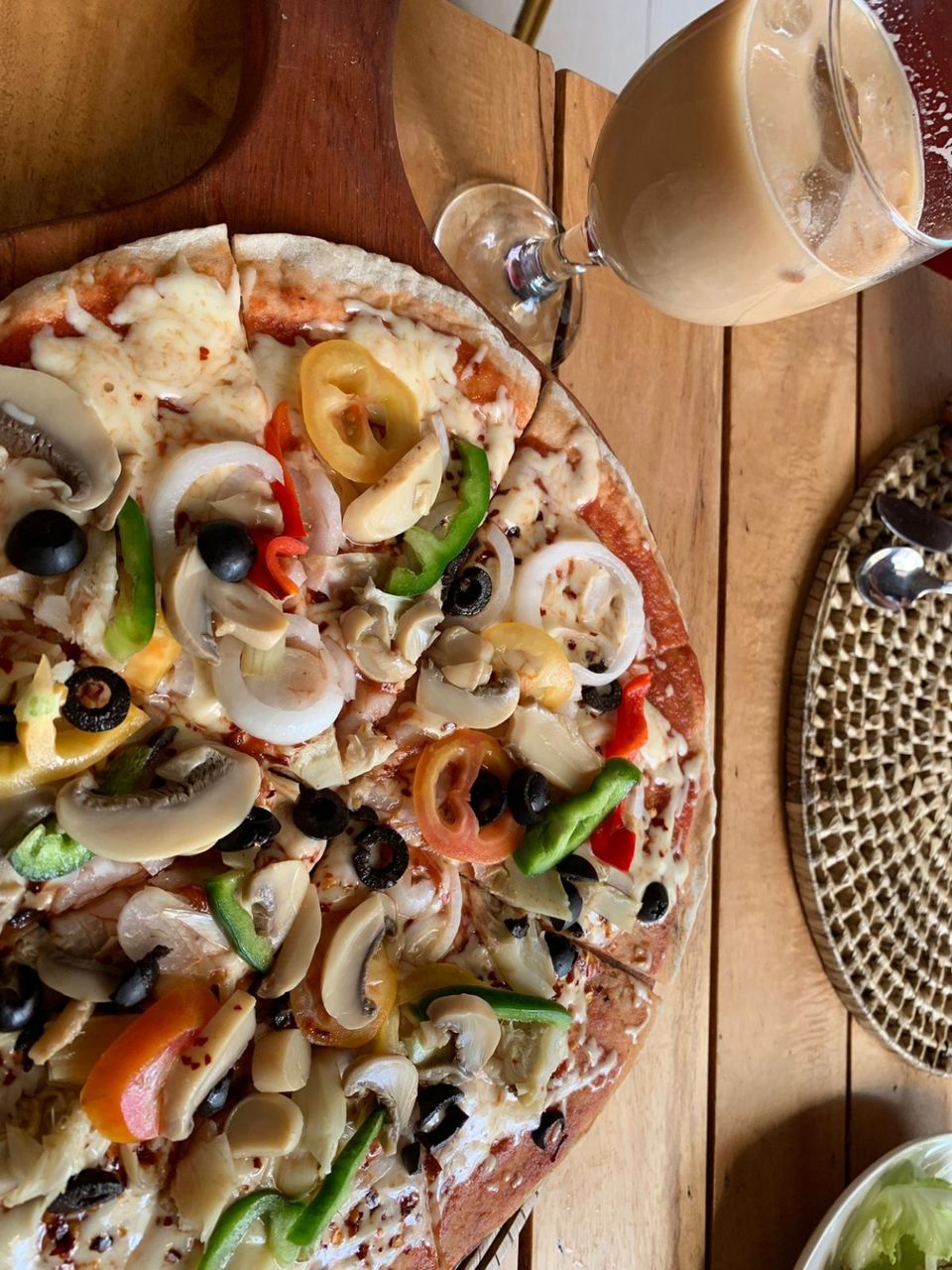 Note: This was by far the best trip we planned , took us so much planning and strategizing , it may not seem like it but trust me it did , also we had very few articles we could refer to as we had a time crunch and also we had different places in mind and various activities we wanted to partake in . So this was the craziest travel ever as we have used every means of travel , please be ready to do the same , travel modes : jeepney , boat , bus , kayak , van , ferry , yatch , flight , bike like everything everything , but the view was what made all of it so worth it ! Since we spent most of our time underwater as one should when in Philippines , I suggest you buy a great action camera . GoPro is your best bet , but hey I was on a budget , so Yi4k was what I went for , I have no complaints whatsoever . Great camera for those on a budget . Do carry a good pair for shoes for the water activities , you can buy them at Decathalon . Also good water-resistant bag and a snorkel gear , we took our gear everywhere , so we never had to borrow and pay extra for it . These are things that are honestly going to make your journey easier and worth it .