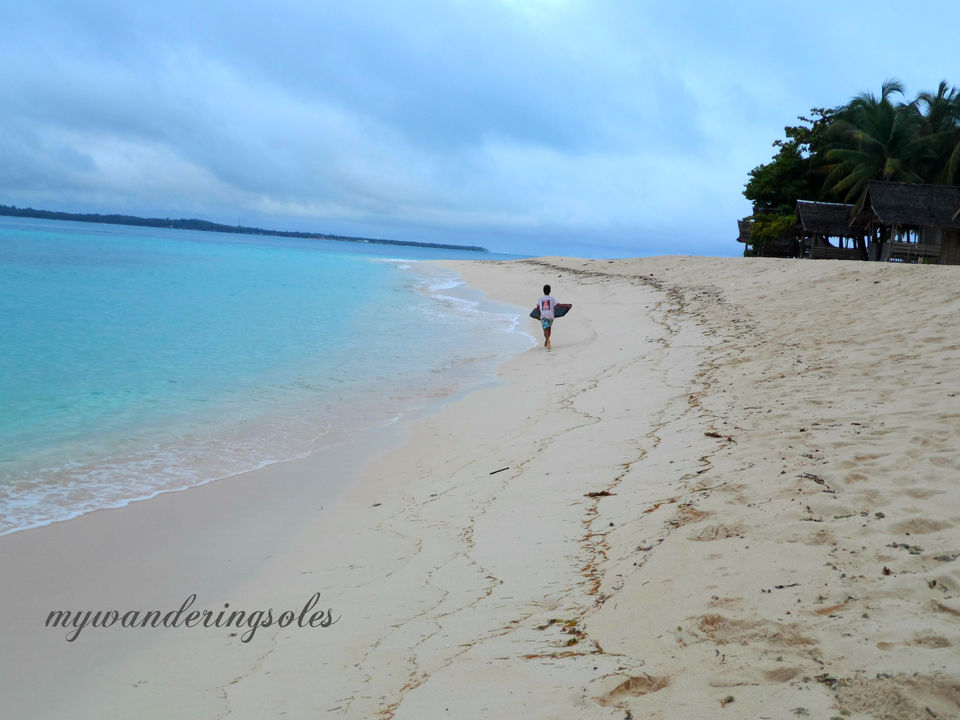 If you have three days to spare, here's a sample itinerary to maximize and enjoy your stay in the island.
Day 1: Island feel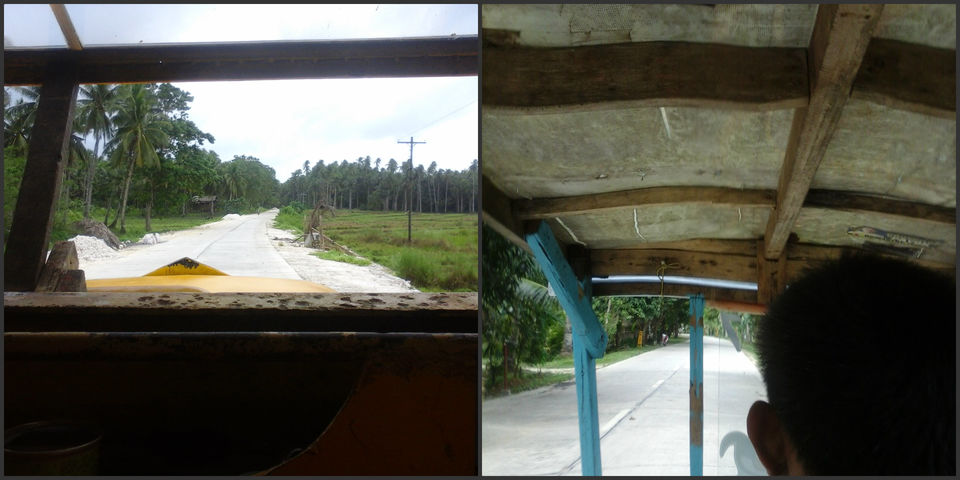 Hire a habal habal (motorcycle taxi) or join a countryside tour and explore the entire island. Visit the town of Del Carmen also known as Numancia, is one of the oldest settlements founded by the Spaniards. Go boating at the 4,000  hectare of mangrove forest to see up close the different species of mangroves and a chance to watch some salt water crocodiles.
Take a stop at Danjug Cave and take a cool dip at Tak-tak Falls before taking you lunch at the Alegria Beach.
Visit Pacifico Beach of San Isidro and enjoy the natural tidal pools of
Pilar
town before heading back to your resort.
Day 2:
Island Hopping
Hire a boat to take you to the three islands of Naked, Daku and Guyam. Enjoy swimming, snorkeling or practice your surfing skills. Boat rental starts at P1,500.00, you can opt to bring your lunch or ask the locals at Daku island to prepare one for you, depending on the day's catch.
Catch the happy hour at Kermit Resort, eat, drink and make new friends. 
Day 3:
Explore Lagoons and Cove
Take a whole day tour, commune with nature, Interact or swim in a stingless jellyfish filled lagoon, go spelunking at Bolitas Cave, boating at poetically quaint Lake Tiktikan, a grand adventure awaits you at  Bucas Grande Sohoton National Park.
You can rent a boat at the boulevard or arrange the tour with your resort. 
Activities 
Food:
Isla Cabana Restaurant of Isla Cabana Resort
Watch the sunset at their infinity poolside will enjoy your dinner. Isla Cabana Restaurant is famous for its delectable seafood treats guaranteed only the fresh catch of the day.
Kermit Restaurant
Offers a wide range of food from Filipino dishes to their famous Italian pasta dishes. Don't miss their happy hour from 4pm to 7pm daily and their pre-Jungle disco dinner buffet every Friday for only P300.00. A good spot to chill out and make new friends. 
Kawayan Restaurant
Their menu includes a mixture of Filipino dishes to
Spanish
and Moroccan. They also have a wide selection of French and Italian wines to complete your fine dining experience. Don't miss out their mouthwatering desserts. 
Rolando Resto Bar
They have a pretty wide selection in their menu, interesting choices are those found in a glass display of raw meat and seafood at the restaurant's entrance that are grilled upon ordering. 
Buddha Resort  Restaurant
Serves a delicious range of food and drinks, if you're crazy about Pad Thais and Red Curry then Buddha Restaurant is definitely a home run.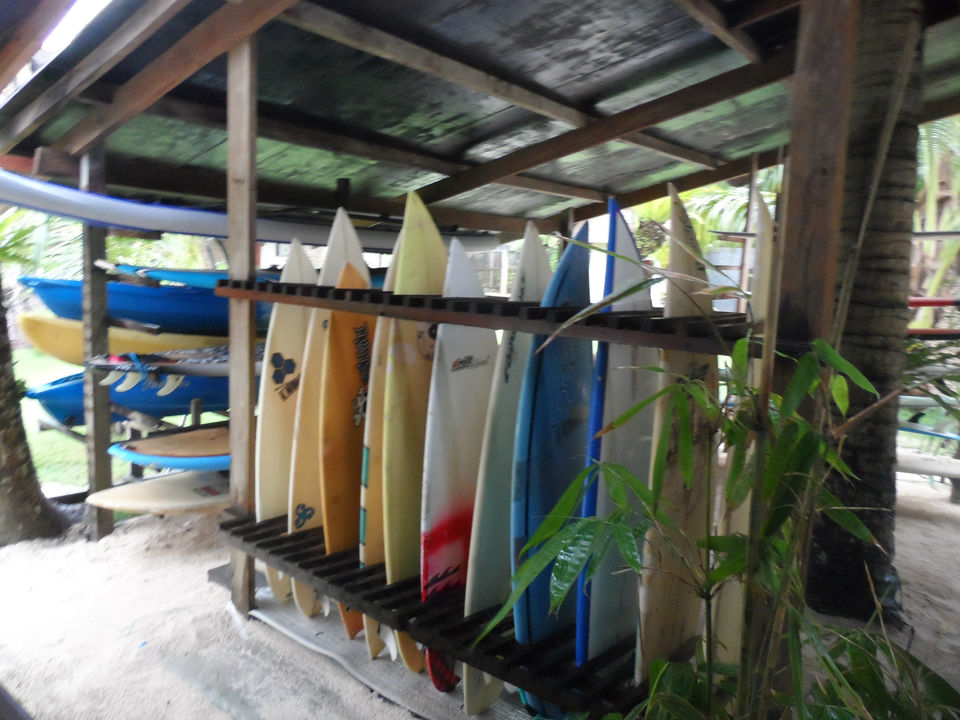 Nature/Tourist Spots: 
Surfing
Siargao is known for its surfing spots, there is Cloud 9 for the fast break to more mellow wave at Daku Island, perfect for both experienced and beginners. Most resorts offer surfing tutorial and board rental for P500.00 an hour.
Island Hopping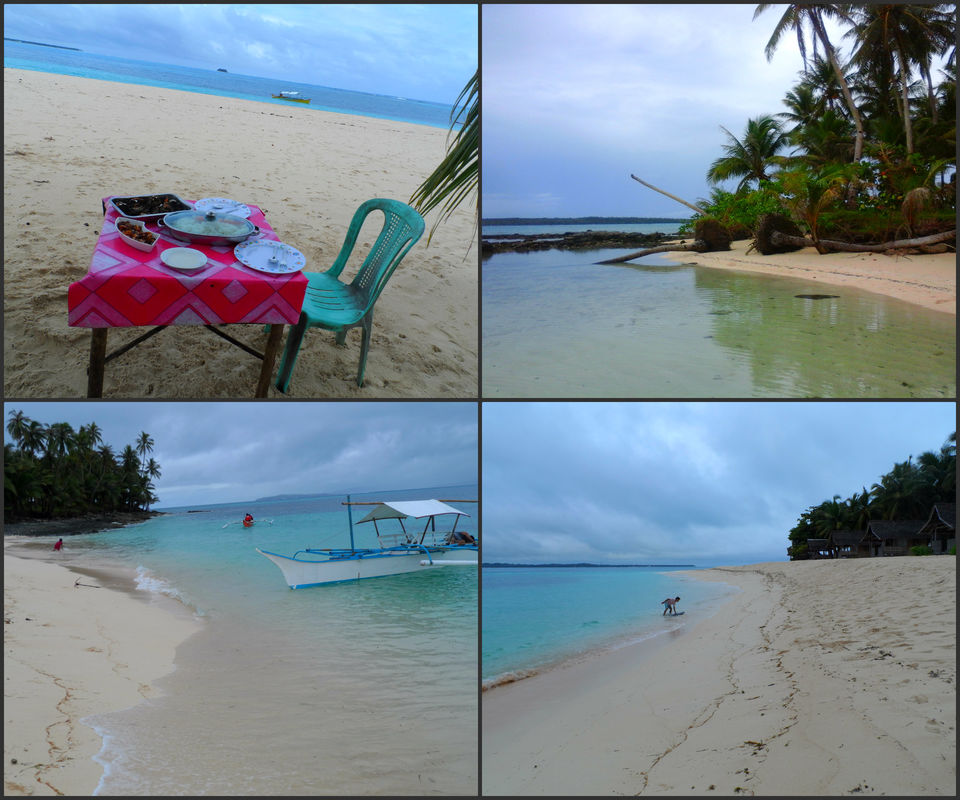 Take a private tour to the three islands Daku, Guyam and Naked, each has its own charm and character. Enjoy the sugar fine white sand beaches, go swimming or snorkeling.
Magpupungko Beach and Tidal pools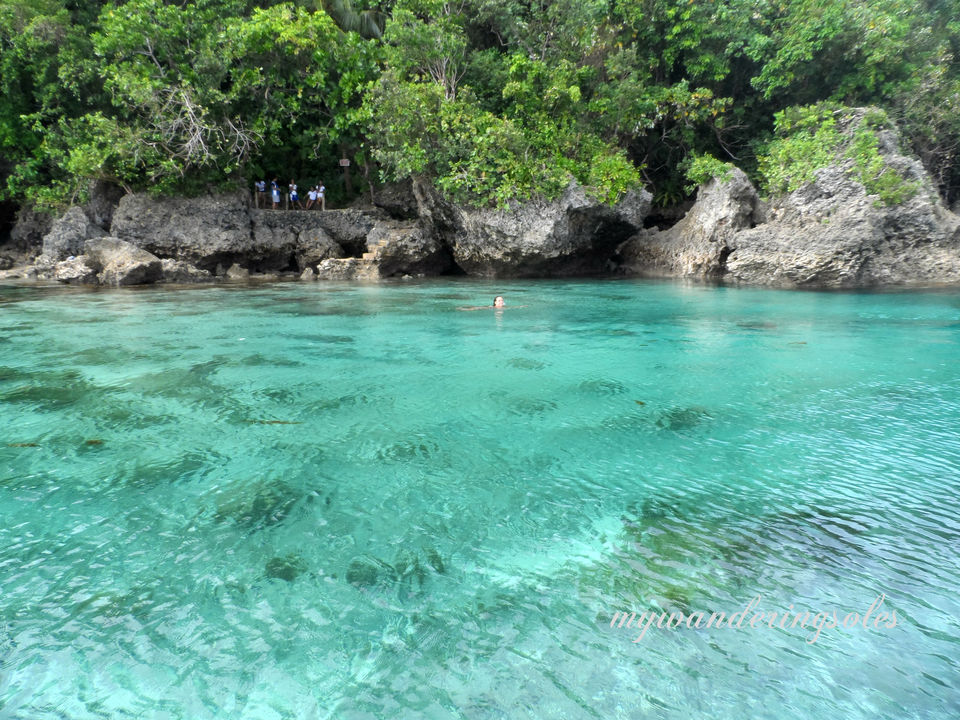 Located in the town of Pilar which also popular to game fishing enthusiasts. It's best to visit during low tide to fully enjoy the beautiful crystal clear natural pools. 
Mangrove Exploration
The 4,200 hectares of mangrove block in Del Carmen town is the habitat of rare and endangered species of flora and fauna both in marine, wetland, and terrestrial areas. The mangrove forest is home to some endangered saltwater crocodile. 
Water falling
The cool fresh water that runs down a high cliff into a makeshift pool is a perfect stop when touring the island on a motorbike or by car. Sta. Monica town is located at the northern tip of the island.
Drunken Carabao Ride
The latest craze in Siargao, native style ride on a water buffalo through the scenic countryside while enjoying unlimited local rum and beer. The tour usually cost P1,000.00 per person. 
Shopping
You will find some unique products and locally made stuff as you travel around the island. Buy a jar of Poot-poot Ginamos, fermented small fishes locally known as Poot-poot.  
Events
Siargao International Surfing Cup
The most well-known surfing waves on Siargao with a reputation for thick, hollow tube is Cloud 9. The right breaking wave is the site of the annual International Surfing Cup held every September which draws surfers from all over the world. There are many activities for non-surfers too.
Siargao National Surfing Cup
Held a week prior the International Cup also in Cloud 9, this event attracts top surfers from all over the
Philippines
.
Siargao International Game Fishing Tournament
Held in late April in Pilar town, a well organized tournament which attracts anglers from all over the world. There are fun games, dance competitions, and other live entertainment as well.
Siargao It Up Half Marathon/Shore It Up Siargao
Is a race for the mangroves of Del Carmen, it is also about diving to remove the crown of thorns. An event to rescue, restore and revive Siargao. This event is  held every November, as part of the corporate social responsibility of Metro Pacific Investment Foundation from the MVP Group of Companies.
Siargao Island Fiestas
A celebration for the family, for sharing, for giving, food and fun. Through good  and bad times, the fiesta must go on. Each municipality and barrio have at least one local festival usually on the feast of its patron saint, so there is always a fiesta somewhere in and around Siragao Island. Visitors partake of the food prepared by the host family.
The two largest fiestas on Siargao Island are celebrated in General Luna town at the end of September and the municipality of Dapa middle of January.