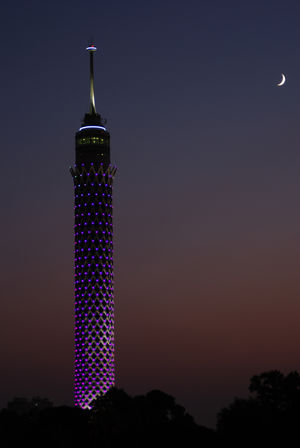 Places to stay near
Cairo Tower
In front of Egyptian Museum.
Reviews of
Cairo Tower
•
2
The view of entire Cairo city from this tower is simply amazing.. adding to it is the cool wind that blows at the top makes you feel relaxed and calm in the hot weather !!
With a rotating restaurant on top, the Cairo tower offers the most magnificent view of the city. Try grabbing an early morning breakfast or a late afternoon lunch there while watching a bird's eye view of the beautiful city. A symbol of modern architecture in Cairo, this monument is refreshing after vising the structures of ancient Egypt.
Attractions near
Cairo Tower