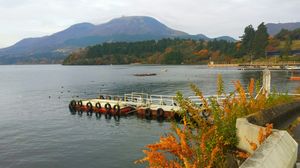 Places to stay near
Lake Ashi
Lakeside Villa with Mt.Fuji View
Motohakone villa room stay.
The Prince Hakone Lake Ashinoko
Reviews of
Lake Ashi
•
2
When you're finished in Gora get on the Hakone Tozan cable car and get off at Owakudani followed by the ropeway to Togendai for Lake Ashi. At Lake Ashi jump on a sight-seeing boat to Hakonemachi for great views of Mt. Fuji.
Attractions near
Lake Ashi