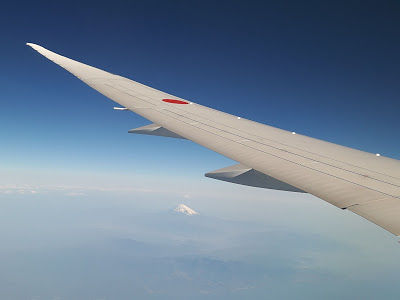 'Konnichiwa!!!'
As an Indian traveler it is believed the world is very rude towards us. We are made to believe that people from other countries are read to racially abuse us and probably throw us out of hotels.
Well... Japan shattered this image. And how !!!! Japanese people are one of the sweetest people I have come across on the Earth. Extremely humble, hard working and having an extreme care for convenience of others, Japanese people made us fall in love with this beautiful country.
Also, Japan is only expensive when you spend like a millionaire. Japan otherwise gives a lot of budget options for a backpacker budget traveler to enjoy !!!
Below mentioned is step by step guide to ten days in Japan. The itinerary is Jam packed with day to day activity to ensure maximum value for time allocated. :P
Japan is a country filled with contrasts between modern society and ancient traditions. Words of warning: This itinerary packs a lot in, and can feel a bit rushed. We think this would be ideally spread across 10 days.
April is often considered the best time to visit Japan because the cherry blossoms are in full bloom in most regions of the country and the weather is pleasantly mild.
Please note all expenses are inclusive of a couple (2 people) travelling together...
TOURIST VISA - Required Documents
1.Application with Photo - Application from website
2.Passport
3.Travel Booking (Travel itinerary and Hotel Booking); 4.Document to prove ability to pay for travel expenses - (a)Latest Income Tax Return; (b) Bank Statements of last 6 months
Visa Fees for Indian nationals:
Single or multiple entry visa: Rs.440 and Transit visa: Rs.40
Things to remember:
Tokyo, Japan is 3 hours and 30 minutes ahead of India
Most metro stations in Tokyo have English signs, but the system can get confusing. Get a free map beforehand in order not to get lost. Also, remember that public transportation isn't working 24/7 in Tokyo, so catch the last train before 11pm.
As many streets have no name and not everyone speaks English consider renting a wireless router that will allow you to use google maps.
It can be surprisingly difficult to find an ATM that accepts foreign cards, even in Tokyo. The easiest place to get money is an ATM at 7-Eleven.
There is no tipping when eating out in Japan.
If you enjoyed your dining experience and want to express your gratitude or compliment the chef/service staff, a friendly "Gochiso-sama-deshita" will do.
You can get around almost everywhere in Tokyo with JR trains and Tokyo metro subway lines. Get a "Suica" or "Pasmo" rechargeable card, which you can also use at some shops.
If you need help with directions, you can probably find someone to assist you (in English) at a kōban police box, which you'll find close to most train stations.
Getting around without speaking Japanese is not as scary as you may think. Most people are helpful, and little phrases like "sumimasen" (excuse me) and "arigato" (thank you) go a long way.
Japan Rail Pass:
Information is on passes is available online at www.japanrailpass.net and www.japanrail.com.
Cost:36,000/- INR
• You can use the JR pass to travel between Tokyo, Kyoto, Hiroshima, and many other cities. The pass is good on virtually all JR routes, including the high-speed trains, but not on the ultra-high-speed Nozomi.
• Within Tokyo, you can use the pass on the JR Yamanote line, which makes a circle around central Tokyo, but not on the subways. Within Kyoto, the JR pass is practically useless. Within the Hiroshima area, the JR pass will take you to Miyajima.
• After you arrive in Japan, you exchange the voucher for a pass and set the date that the pass begins. When you do the exchange, you can get all your seat reservations. If you don't get a seat reservation, you can get on the train and find a seat (if available) in an unreserved car.
• With a Rail Pass, you can make seat reservations for free, which otherwise costs ¥510 ($4.25/£2.10) per ride on the Shinkansen.
• The rail pass entitles you to unlimited travel on all JR train lines including the Shinkansen (except, regrettably, the Nozomi Super Express), as well as on most JR buses and the JR ferry to Miyajima.
• The standard Japan Rail Pass is available only to foreigners visiting Japan as tourists and can be purchased only outside Japan.
• Upon purchasing your pass, you'll be issued a voucher (called an Exchange Order), which you'll then exchange for the pass itself after you arrive in Japan. Note that once you purchase your Exchange Order, you must exchange it in Japan for the pass itself within 3 months of the date of issue of the Exchange Order. When obtaining your actual pass, you must then specify the date you wish to start using the pass within a 1-month period.
• Once You've Arrived -- In Japan, you can exchange your voucher for a Japan Rail Pass at more than 40 JR stations that have Japan Rail Pass exchange offices, at which time you must present your passport and specify the date you wish to begin using the pass; most offices are open daily from 10am to 6 or 7pm, some even longer.
• At both Narita Airport (daily 6:30am-9:45pm) and Kansai International Airport (daily 5:30am-11pm), you can pick up Japan Rail Passes at either the Travel Service Center or the Ticket Office
Wi-Fi Rentals:
Operator: Pupuru Pocket Wifi Japan
Cost:6,000/- INR
Website: https://pupuruwifi.com
Any *normal* calls you make or receive will still be charged at your regular roaming rate so try to avoid if you wish to avoid high phone bills (Although the rented MiFi connection should be fast/good enough to make Skype calls if required)
Ensure that your smart phones own mobile data connection remains off as its not needed
Android device users with any 'widgets' on their home screens that require a data connection to update may utilise the data connection more frequently than iOS devices such as ipod/iphone/ipad
They deliver a device to your hotel or airport. At that time, they give a return envelope.
Return method is easy and useful. Just drop a device into mail box by using the envelope.
Any mailbox is OK. You can find it also at airports. If you have trouble, they will support you in English. The important thing is that you need to order at least 3 days before of pick up date.
Japan Suica Card
Cost:10,000/- INR
Japan's Suica and Pasmo cards are your ticket to ride on Tokyo's JR trains, private subway lines and Narita's N'EX express airport train.
Add tap-and-go payment at railway kiosks, convenience stores, buses, taxis and even vending machines, plus other public transport systems in a dozen other parts of the country, and you can see why one of these prepaid 'e-money' cards is almost a must-have for business travellers to Japan.
Suica vs Pasmo: which card should you get?
There's no real difference between Suica and Pasmo cards except that Suica belongs to Japan's national train operator JR while Pasmo is offered supported by a number of private railway operators.
Each cards works on both train networks, and a variety of train and bus networks in other Japanese cities, so you only need one card to carry around.
You can pick up a Suica card for ¥2,000 ($A22) or a Pasmo for ¥1,500 (A$17) from smartcard ticket machines at most train stations in Tokyo.
Those prices include a refundable ¥500 deposit, so depending on which card you buy you'll have either ¥1,500 or ¥1,000 as credit.
Train fares for shuttling around central Tokyo are fairly low, at between ¥160 and ¥170 (around A$1.85), so that balance should be enough for a few days.
When buying either card you'll have the option to register it via the ticket machine's touchscreen. It's a quick process which means the card's balance will be refunded if you lose the card.
ards work with other public transport systems across Japan
Topping up your Suica or Pasmo card
Your card's balance is displayed as you check through a turnstile, or you can just tap it on a vending machine without making a purchase.
To add value to your Suica or Pasmo card, look for a smartcard ticket machines at any railway station.
It's a quick process but you'll need to have a few Yen notes on hand (the minimum reload is ¥1,000) as the ticket machines don't accept credit cards.
Getting a refund on your Suica or Pasmo card
When it's time to head home, you can get a refund on the balance of your Suica or Pasmo card provided you have conversational Japanese language skills. Yes, there's always a catch!
Just front up to the station manager's office at any train station in Tokyo. A ¥210 processing fee will be deducted from your card's balance but the rest, along with the ¥500 deposit, will be handed back to you in cash.