Japan has always been in my Travel Bucketlist, so in our many travelers friend, but, I often see them cancelling their plan due to budget constraints. I always get to hear that Japan is one of the expensive country in the world & their is no denial to it. But, any country can fit in your pocket if prepared properly. So here is our guide for all those who want to roam on their own in the land of the rising sun that to in budget.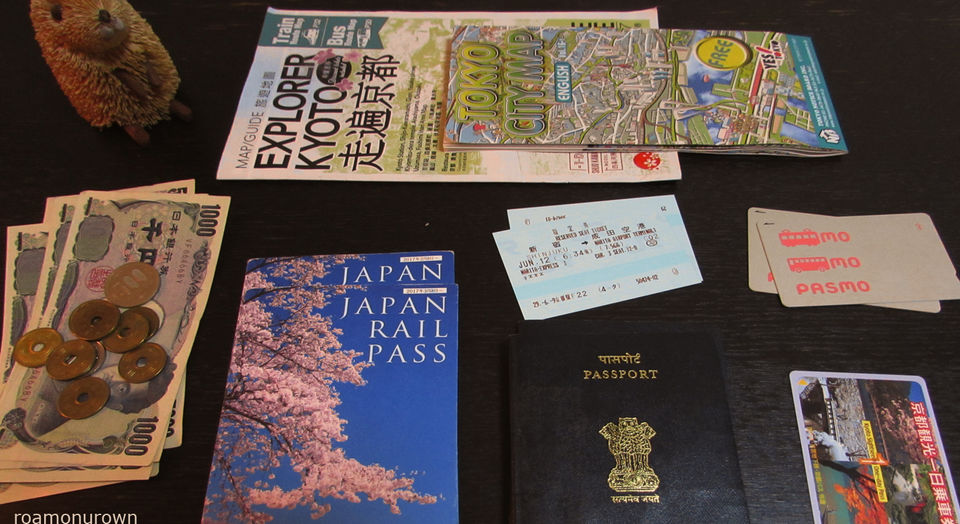 Plan in advance: Planning in advance would let you save your cost on air tickets, accommodation and also that you are able to accommodate most of the things in your travel plan. We planned about 3 months in advance and researched and formulated our 9 days itinerary, which encompassed most of the must do's of Japan.
Take a JR Pass: JR pass (Japan rail pass) is one of most important essential since it will save your cost on the train, a Metro system, and bullet trains. Fares for bullet trains are exorbitant, if you plan to check out more than one city in Japan, this pass is must for you and will save a ton of your money. JR pass comes with 7, 14 and 21 days duration & can only be bought outside Japan. You can book your JR Pass through www.jrpass.com
Airbnb: Accommodation in Japan is expensive especially hotels, Sites like Airbnb have a great deal on accommodation if you equate it with hotels/hostels, since we are not backpackers on a shoestring budget, we like to opt for a decent accommodation that fits our pocket, a private room or a small apartment on Airbnb was quite less while we were seeking for accommodation. Remember the best and cheapest ones get booked soon, then it's always advisable to reserve in advance. You can even get 25$ off on your first stay
Cook food: The chief reason I chose Airbnb is the fact that I could prepare my own food, & being a vegetarian it's always helpful and saves a great deal of money.
Buy food at a convenience store: There are many convenience stores in Japan but the most famous ones are 7-Eleven and Family Mart, which have a pre-set meals known as bento boxes and comes for around 100jpy- 300 jpy, while a meal in a restaurant will cost you more.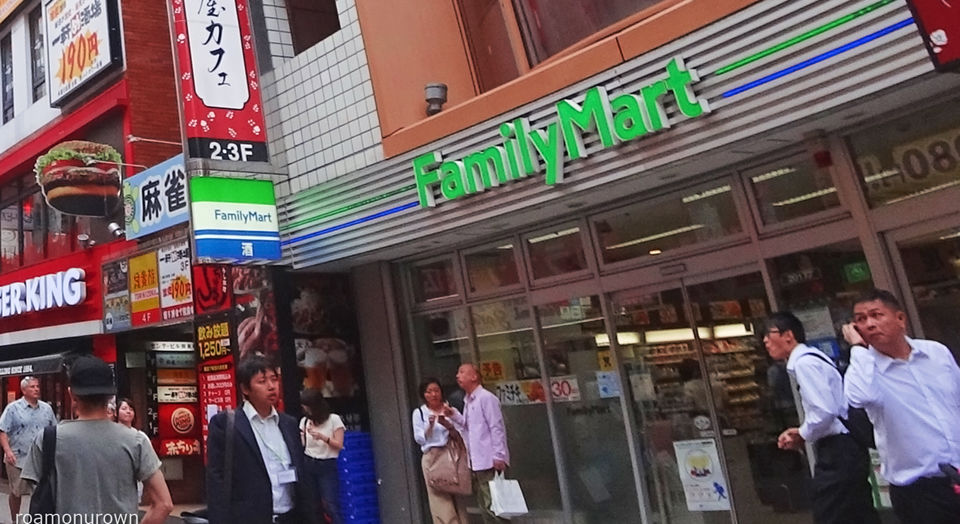 Family Mart convenience store in Japan, you can even do currency exchange here
Shopping for souvenirs: We always want to shop for stuff which we can bring back as a memento and also gift our family and friends, Japan has many 100 yen shops. These stores are stocked with everything from Gadgets, beauty items & daily necessity products. You may also get some cool stuff out there.
Take the bus: If you plan to stay & explore only in one city of Japan, the best & cheapest way is to take the bus, the buses are not as fast as trains but are super convenient and cheap.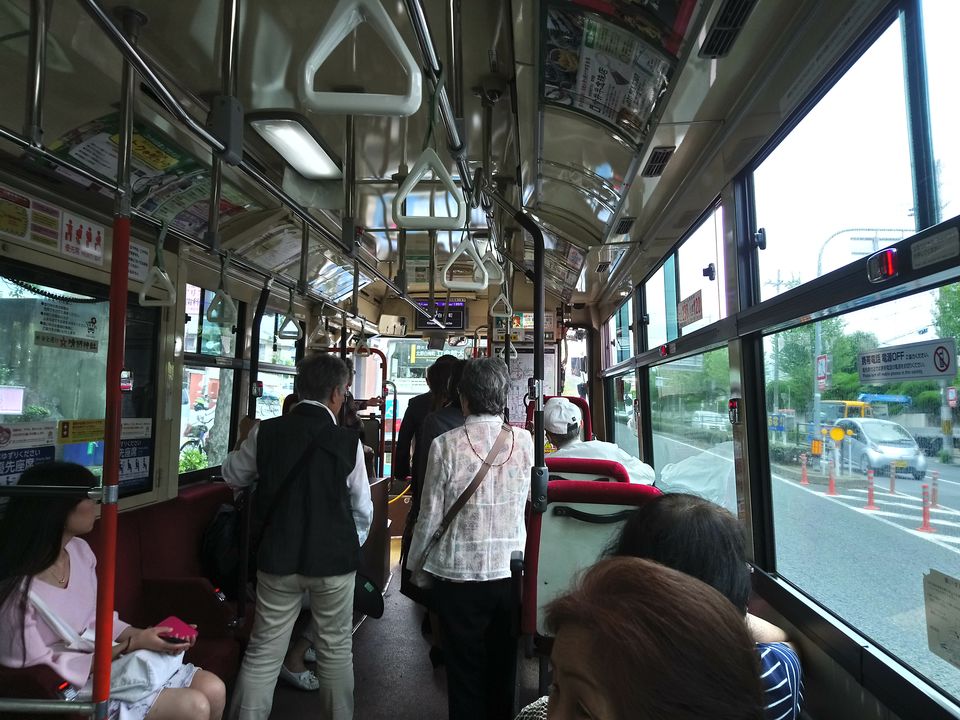 Avoid Taxi: The taxis are quite expensive and should be ditched completely.
Rent a bicycle: The best and awesome way to explore Japan is getting around by bicycle, which will give you the freedom to wander around. There are many options through which you can rent a bicycle & even many Airbnb hosts can provide you bicycle either for free or at minimal cost.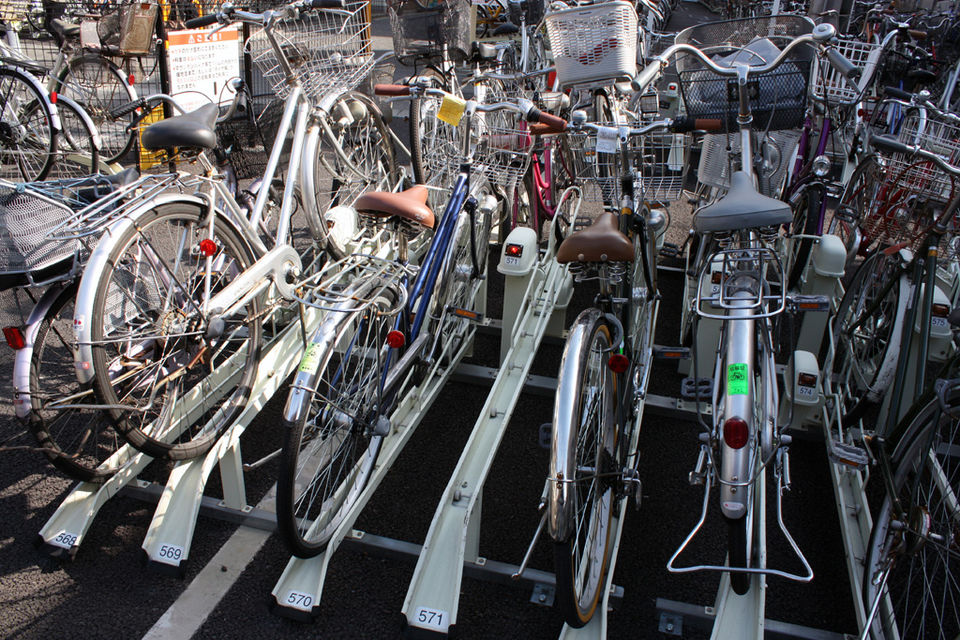 Free Sights: Many sights in Japan are for free, and can be a huge deal for saving money. A lot of shrines, parks & museums can be visited at no cost and will provide you with a cultural experience.
Drink Tap water: Tap water is very safe in Japan. Just carry a water bottle, and fill from anywhere you go. Tap water is also sold in some places in Tokyo.
Guide & and Important Tips for Traveling to Japan:
Learning Japanese Phrases: Japanese people don't speak English much, so learning few phrases in Japanese will help you get around.
Portable wifi: Getting a sim card could be costly in Japan and also won't support your phone. Renting a pocket wifi is a great solution for traveling in Japan, which will help you get connected to the internet at any time, to make calls or to use it for Google maps. We got our device from Global advance com Japan , after searching a lot we found this to be cheaper than others.
Pasmo/Suica card: Pasmo or Suica card is useful while you are traveling on a train or a subway line and even you can use it for paying at a convenience store. Just load them at any station, these cards can be refunded while you are exiting the country.
Hyperdia app: This app is useful for commuting in Japan, and lets you travel with ease by Japan's wide train network. You can go over the train timings by just putting your departure timing and also tells you the duration of travel.
Take off shoes before entering a house: This is the most important rule in Japan; you need to remove your shoes while entering the house, so whether you are staying at Airbnb or in a hotel you will always need to take off your shoes.
Obtain yourself a city map: Getting a city map is essential while you travel to any country, and so is with Japan. As soon as you land on airport grab yourself a copy of the city map.
Safety: Japan is an extremely safe country, never once I felt any safety issue, and nor do I have heard of any tourist scams.
Experience Rush hour: You will see many blogs stating to keep off the rush hour; even I was pretty much scared after seeing the videos of rush hour in Tokyo, only after experiencing twice would surely recommend you to experience it at least once.
Punctuality: Being on time is a key for traveling in Japan since the trains/bullet trains rarely get delayed and you may miss it even by a second.
Be prepared for rains: The weather is quite irregular and it can rain anytime, so pack an umbrella or a raincoat, or even you can buy them at a convenience store for cheap price. Our 2-day plan in Japan was affected due to heavy rainfalls.
Always carry paper tissues & hand sanitizer: It may sound weird, but Japanese public washroom doesn't have hand tissues or soap.
Be prepared to be lost on stations: It is not to freak you out, but few main stations in Japan are so big with wide train networks, that you can easily lose your way & can board a wrong train.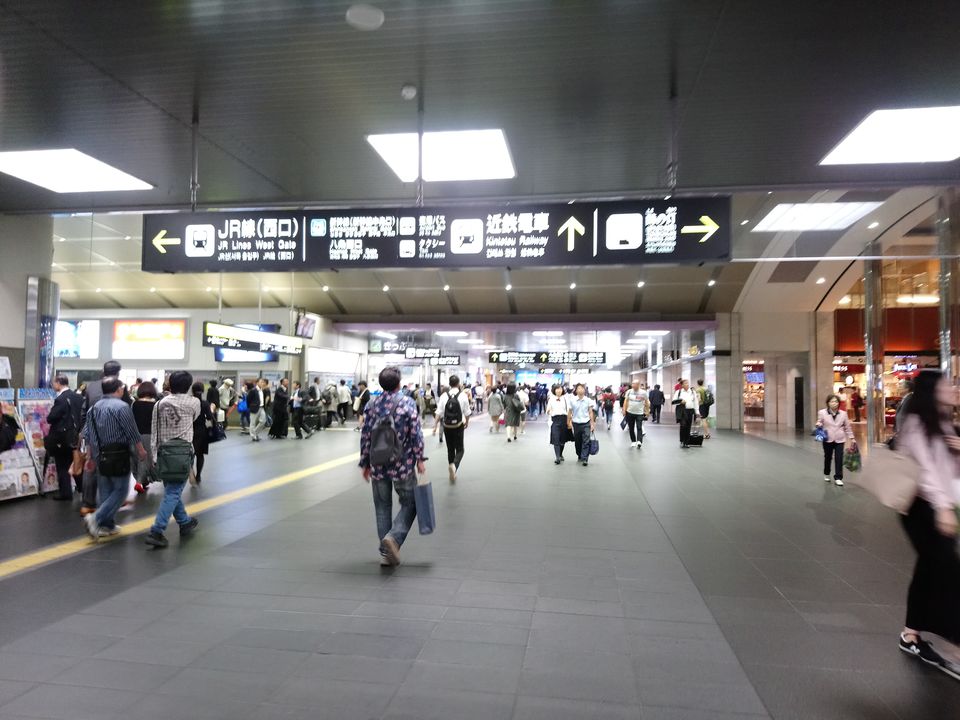 Take a local host tour: To get the best insight into the local culture and their life, it is best to take a small tour from the local host. Airbnb has recently introduced such tours which give you best of the experience. You can even check our review
Getting perfect Instagram Shot: Getting those perfect shot in the touristy area is quite hard to get with that crowd. The perfect tip for capturing the perfect shot is either visiting early morning or late evening in those areas.
A lot of Travel passes: There are numerous kinds of travel passes in Japan, which is cost saving, every region has its own travel pass. If you are planning to explore a particular region, you should carefully choose your pass. JR pass is the most common one which can be used on all JR lines.
Tax-free shopping: Recently, the Japanese government has introduced Tax-free shopping for tourists, in order to promote tourism. Simply present your passport during the billing time and you will be exempted to pay the tax. The sole term is these products can't be consumed while your stay in Japan.
Japanese Hospitality: Japan is the most amazing country and Japanese people are the most hospitable ones. Even if they won't understand your language, they will find a way to help you if you are in trouble. One of the reasons I would love to visit Japan again are the people who will always help you with a smile.
Follow their customs: Japanese customs are very close to that of our's Hindu customs, especially while visiting a shrine. They will be glad to see you following their customs/culture before you enter any shrine.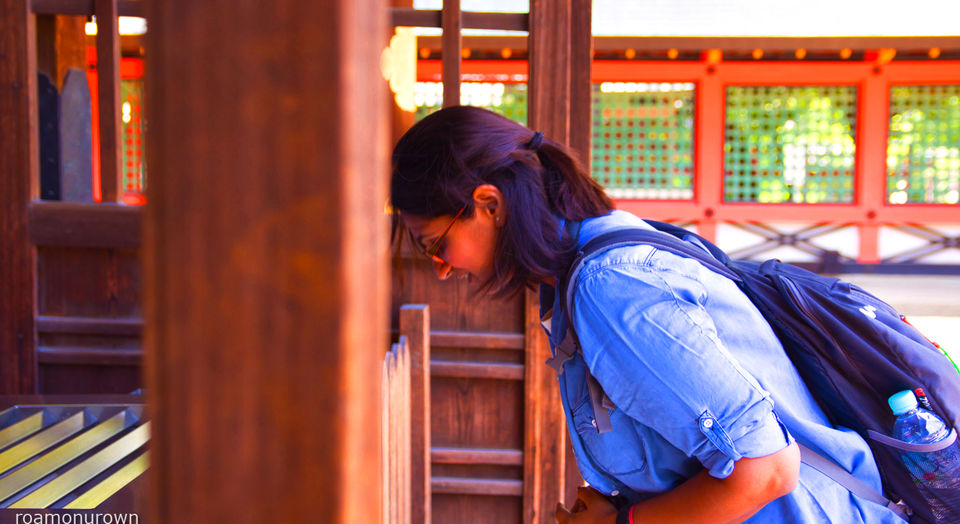 Learning the Shinto Shrine culture
I hope that this small article will help to satisfy your traveler's appetite completely in Japan.