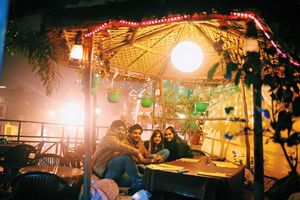 Rank
38 out of 38 attractions in New Delhi
Country Club India Limited
Places to stay near
Country Club India Limited
OYO 2705 Hotel Preet Palace
Superior Double AC With Breakfast
★☞ The historical Center of Delhi !
Stay in a true Delhi neighbourhood
Reviews of
Country Club India Limited
•
1


c) Roof-topBudget - Rs. 1,000 for 2.
Address - 4797, II Floor , 6, Main Bazar Road, Tooti Chowk, Paharganj, Delhi 110055
One of the three above-mentioned bars would ensure that you have a great time. Afterwards, it'd be time for you to have a good night's sleep so you wake up hale and hearty for the following day.
Attractions near
Country Club India Limited