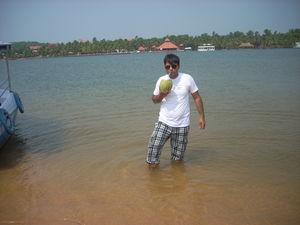 Places to stay near
Poovar Backwater Cruise
Relax in our island resort!
Private cottage with river view
Hotel Geethu International
Reviews of
Poovar Backwater Cruise
•
2
The best experience of the whole trip was the Poovar backwaters! I felt so elated after the experience that I didn't feel like leaving the place.
One of the many backwater rides Kerala is famous for. We booked online and got some discount. The sunset cruise was for 3000 Rs for a family of four. This was a private boat booked for us.
Attractions near
Poovar Backwater Cruise