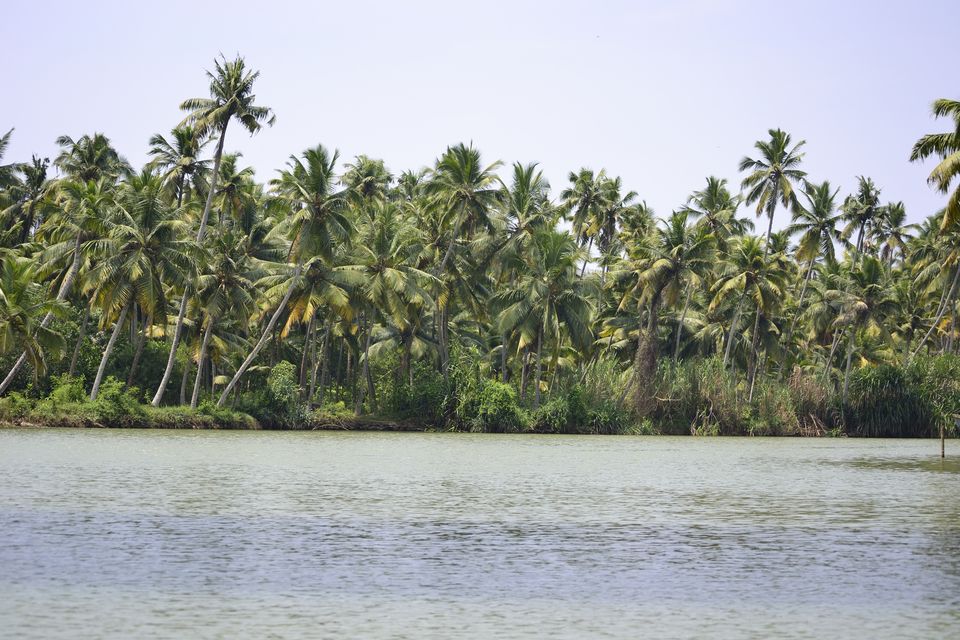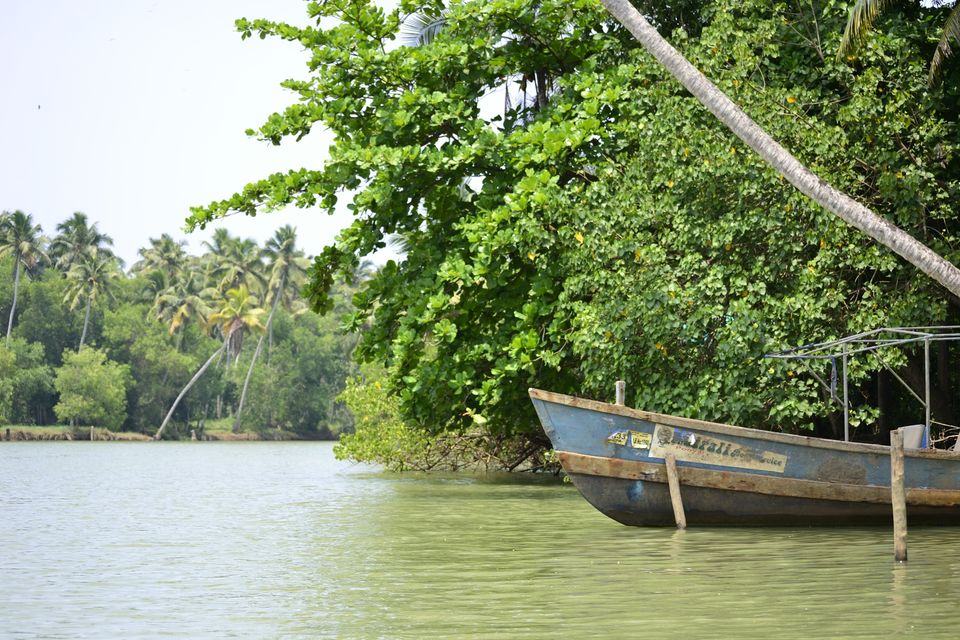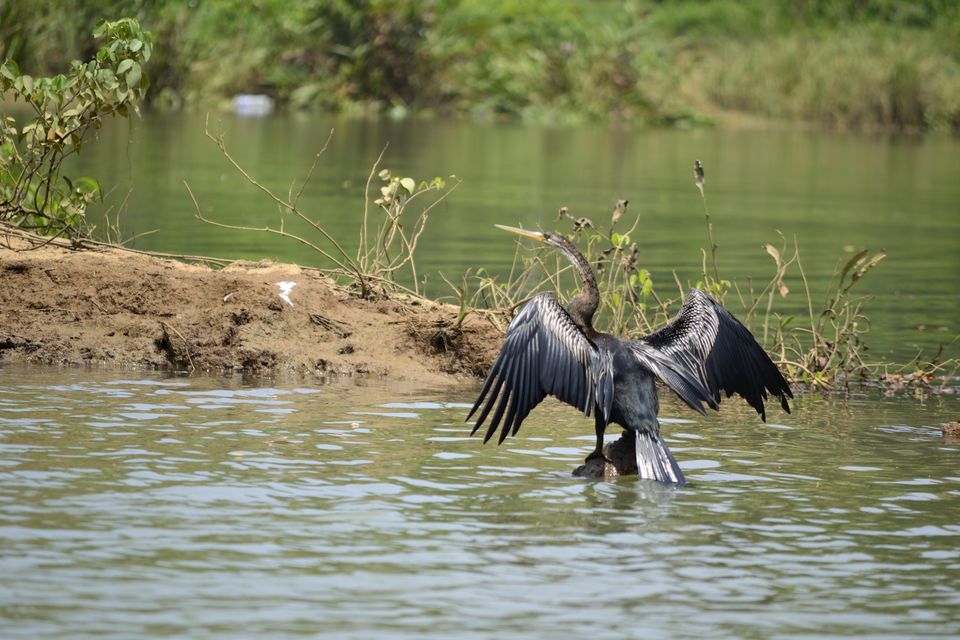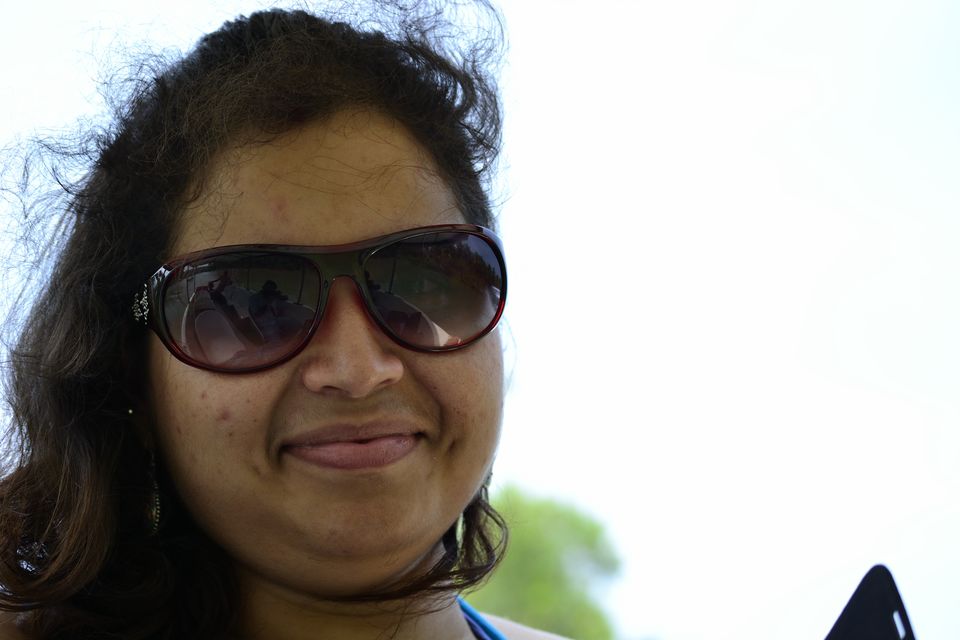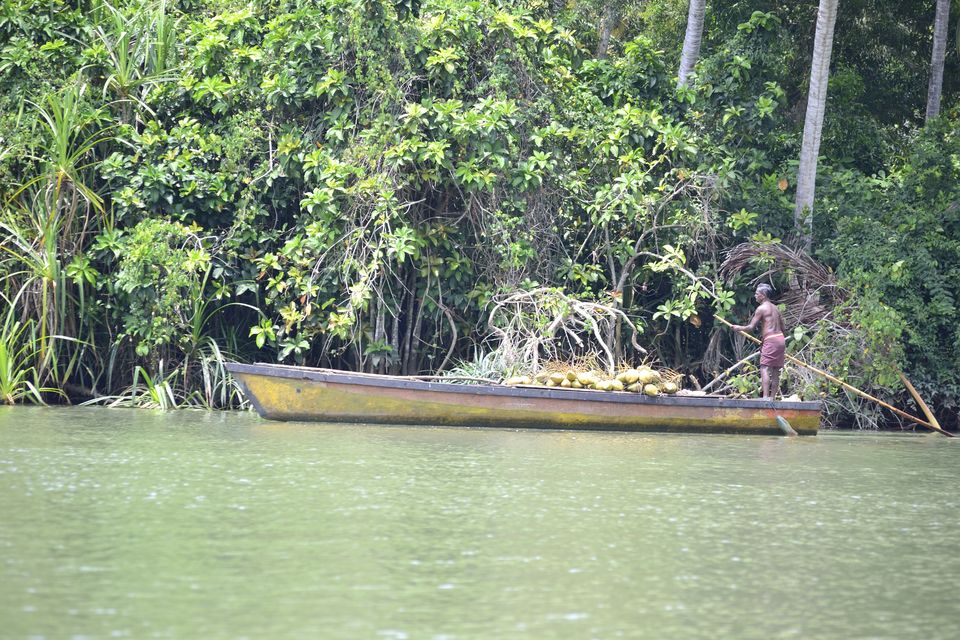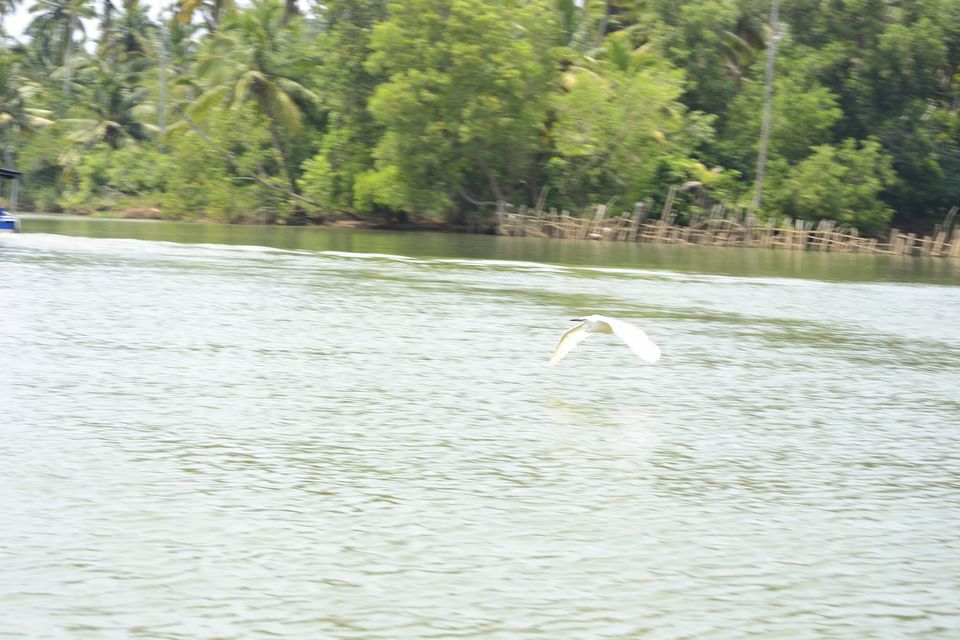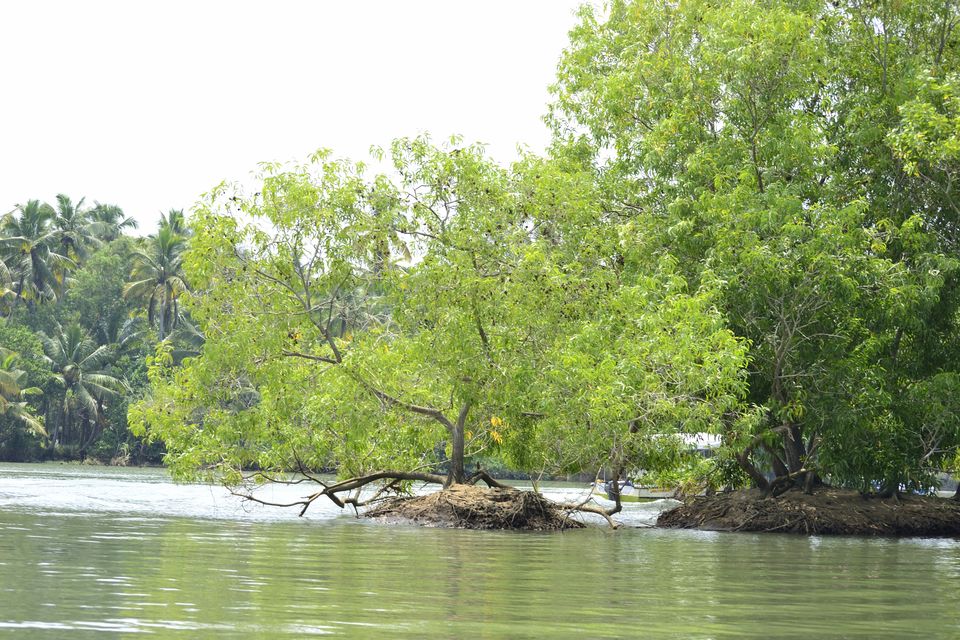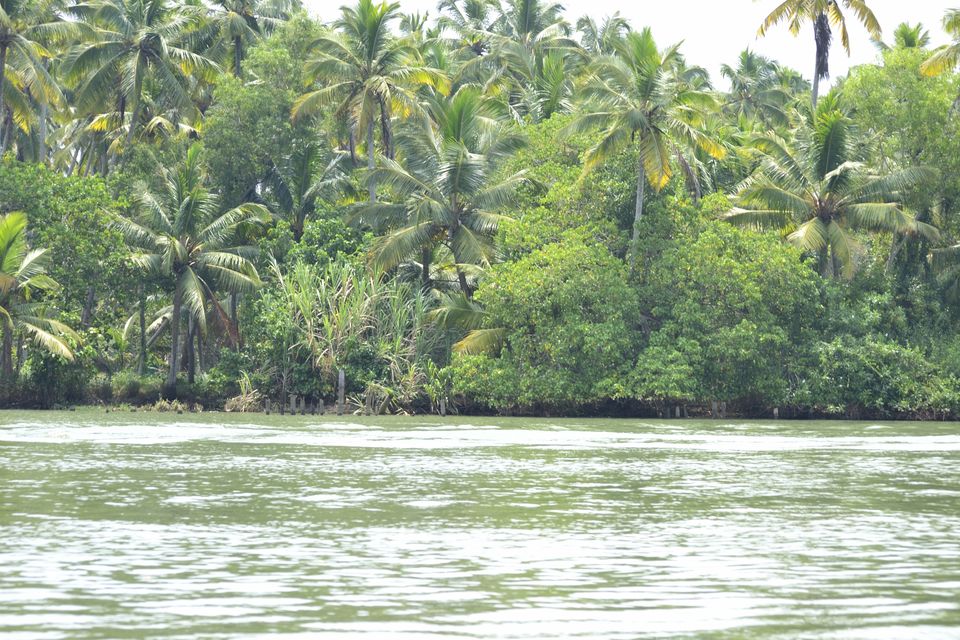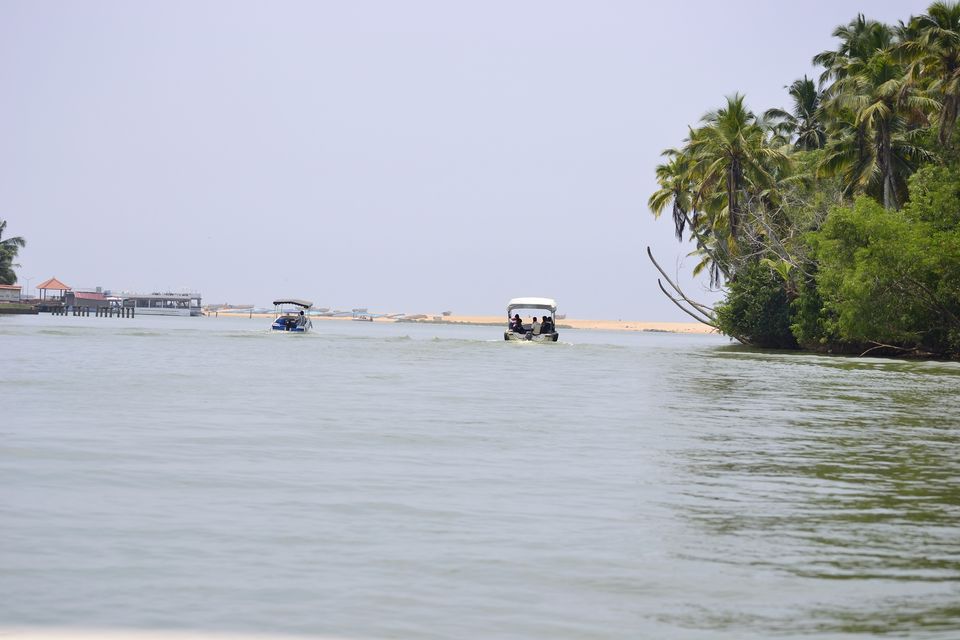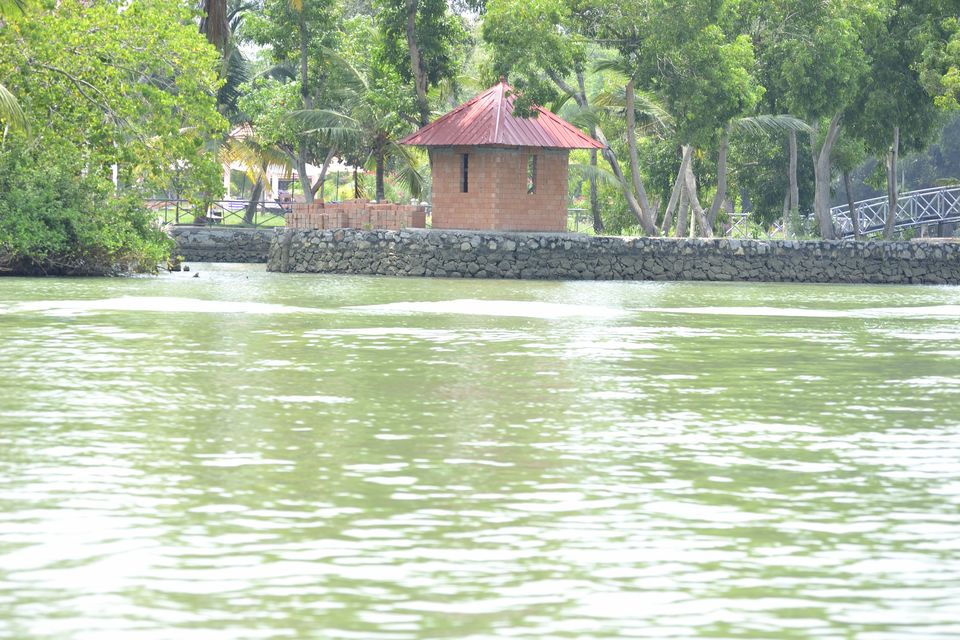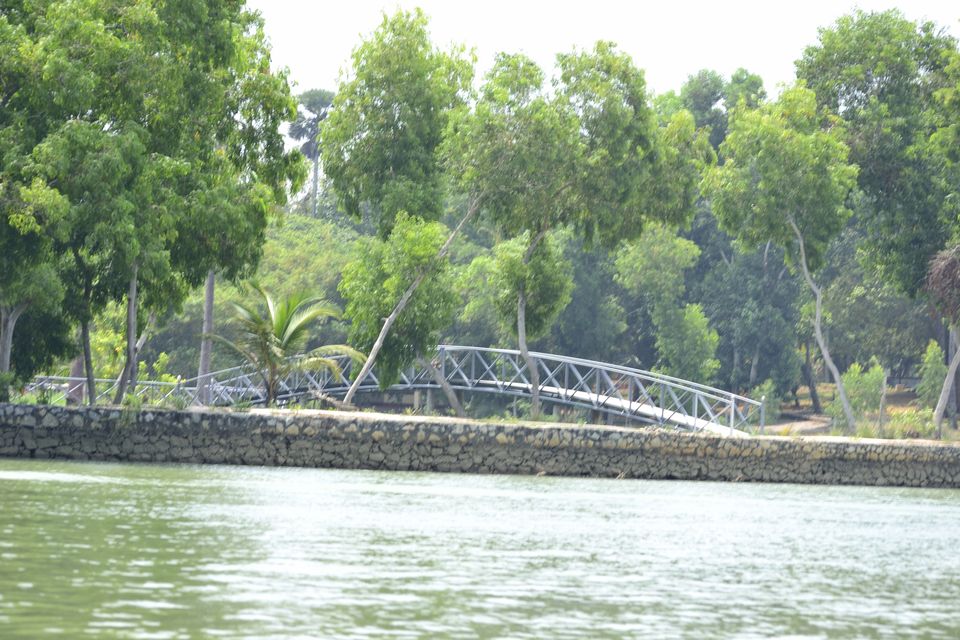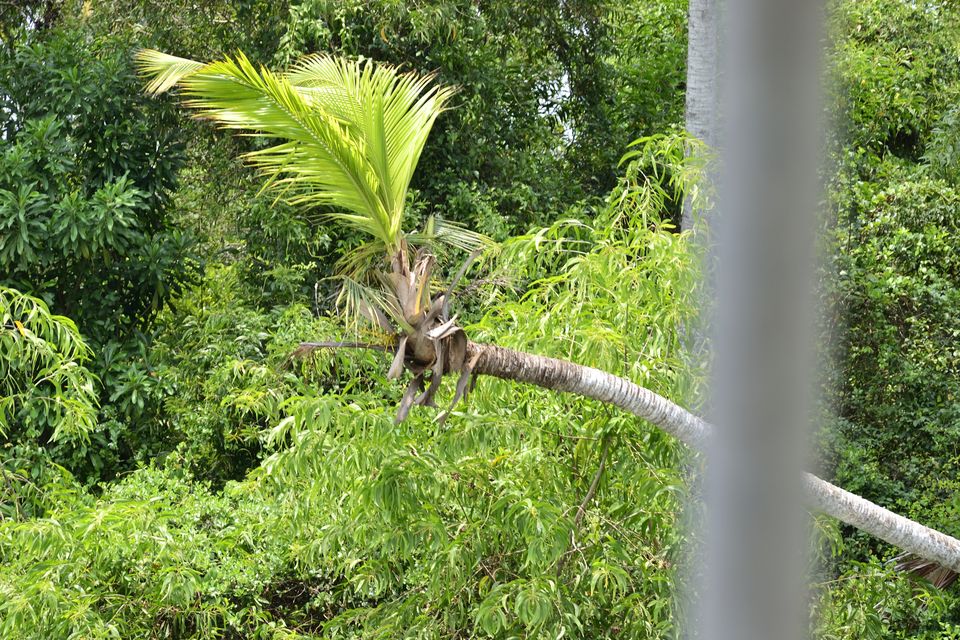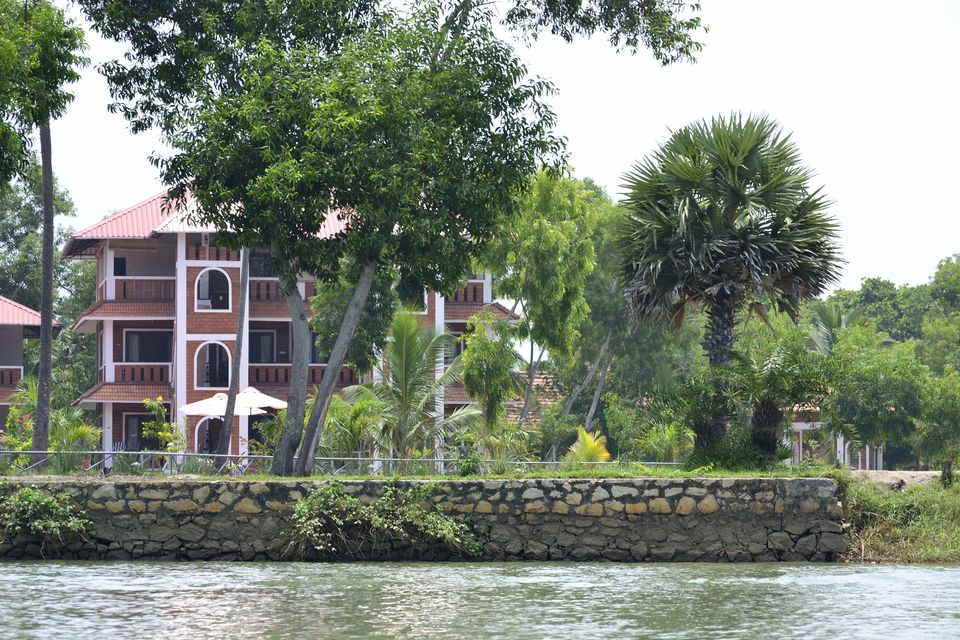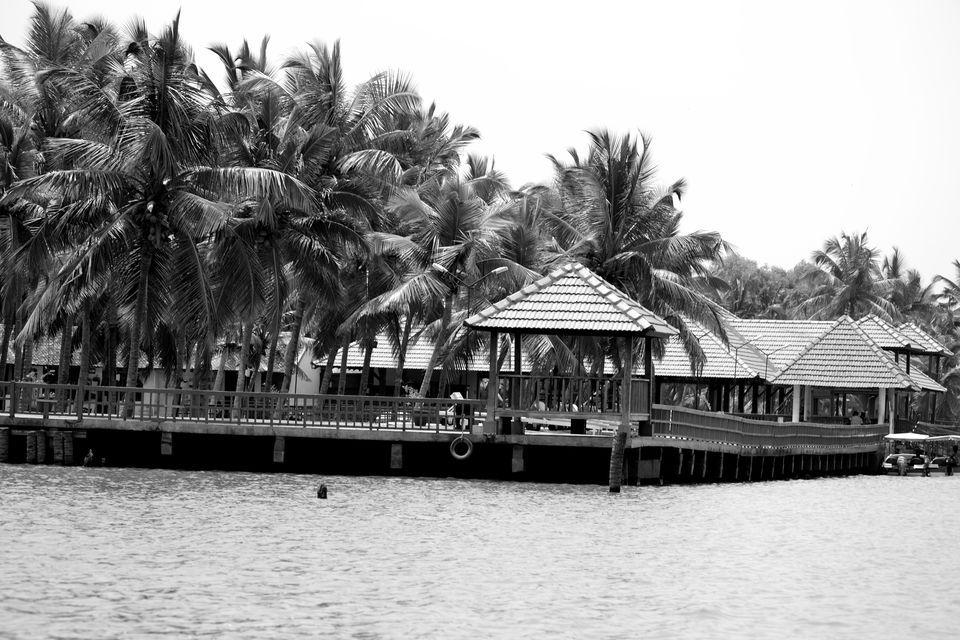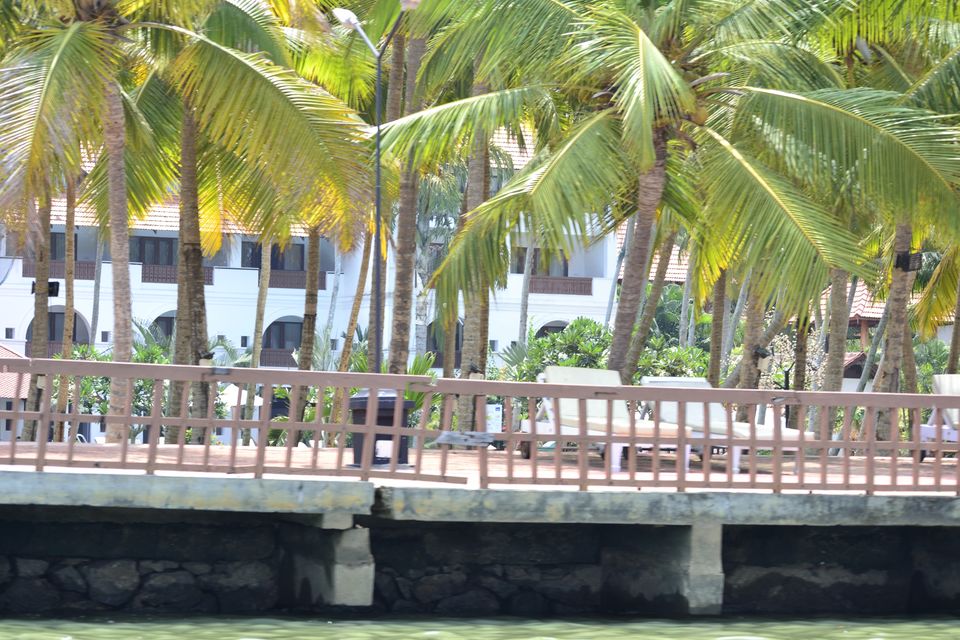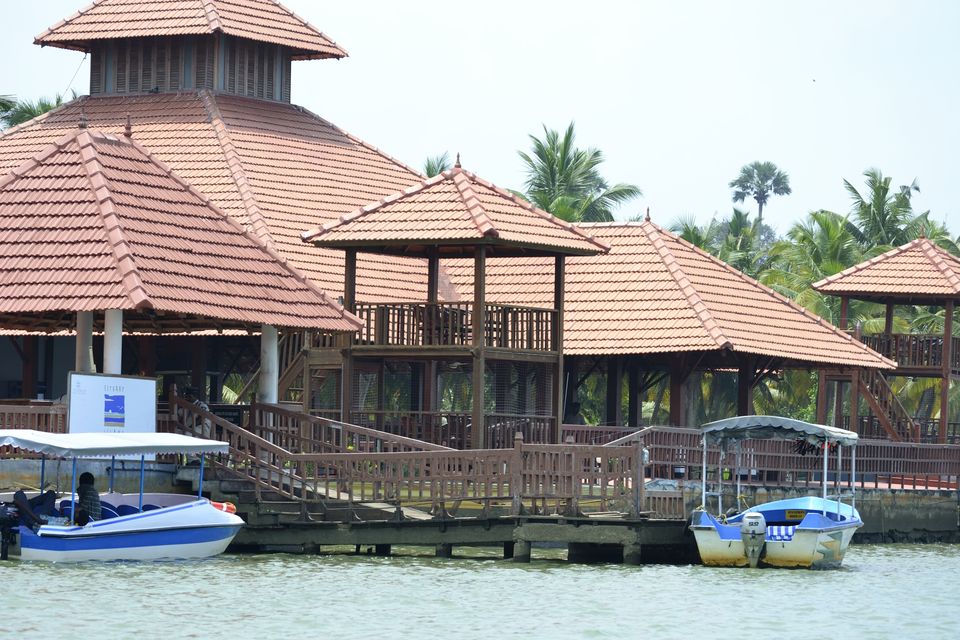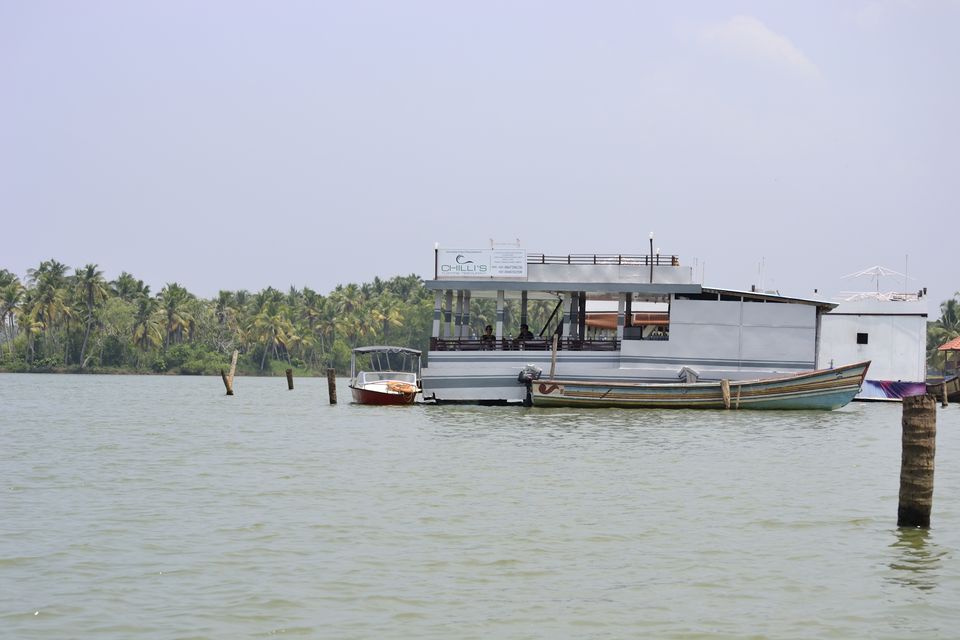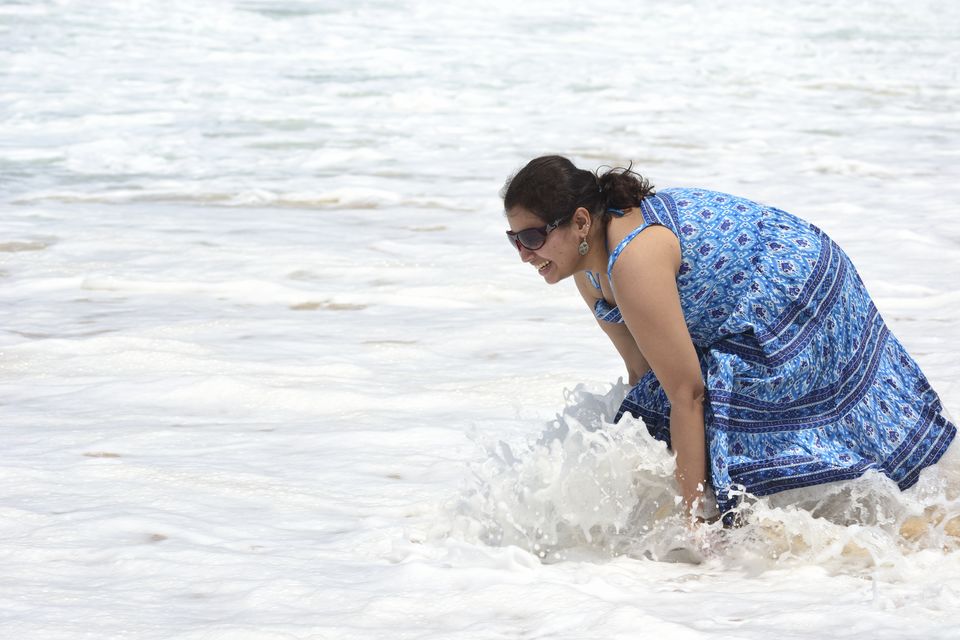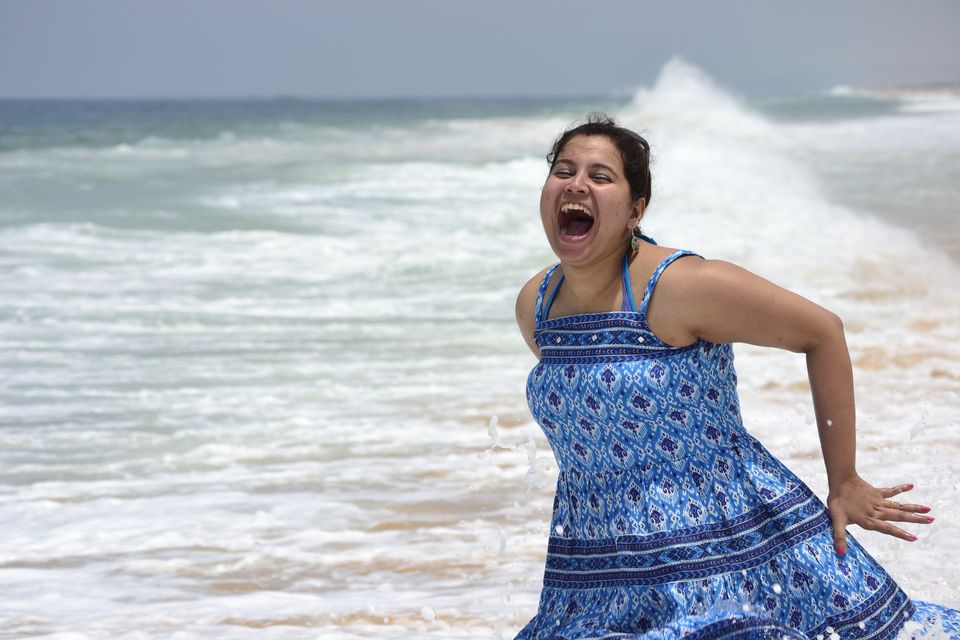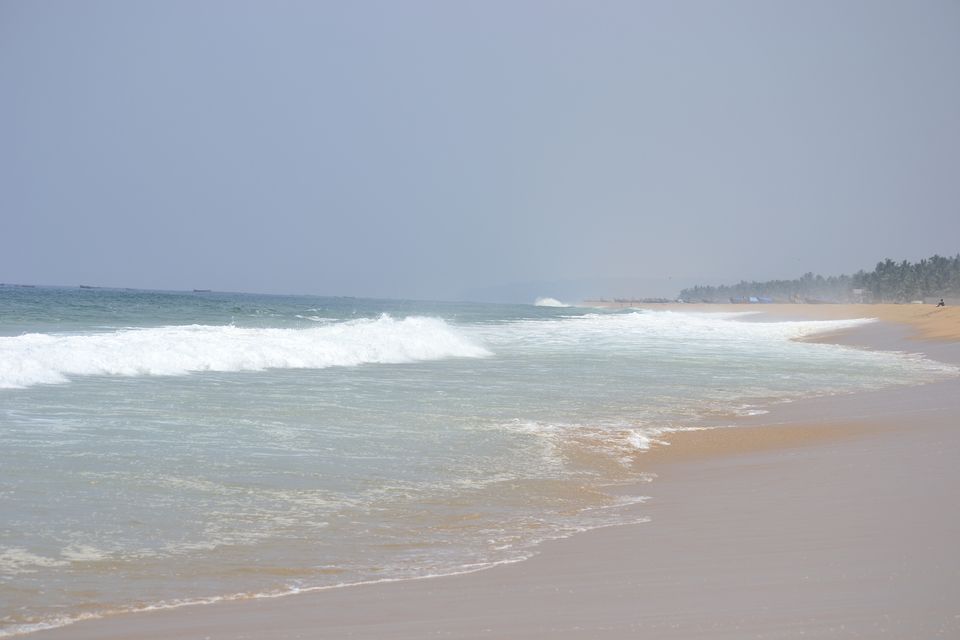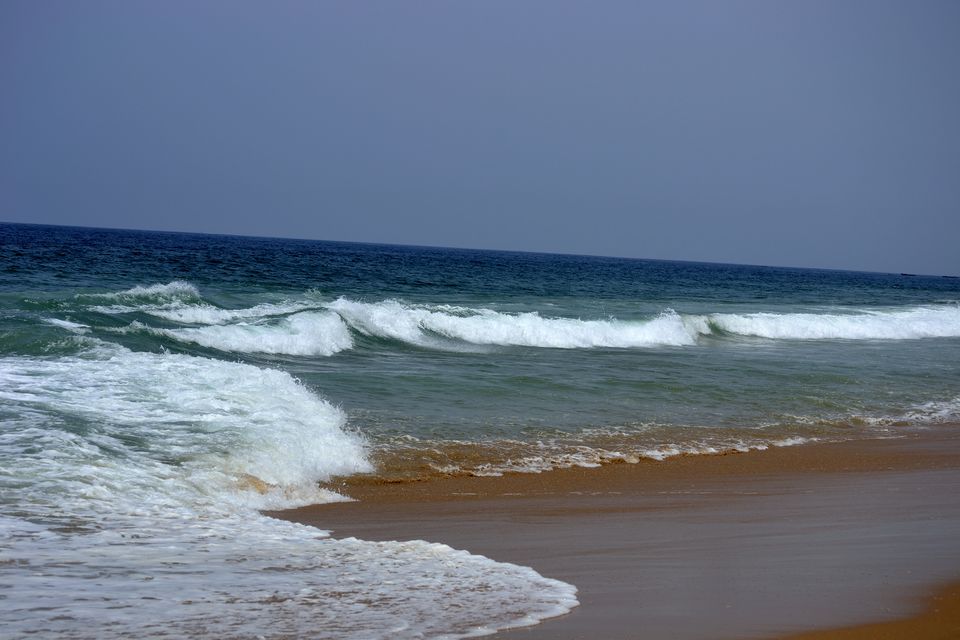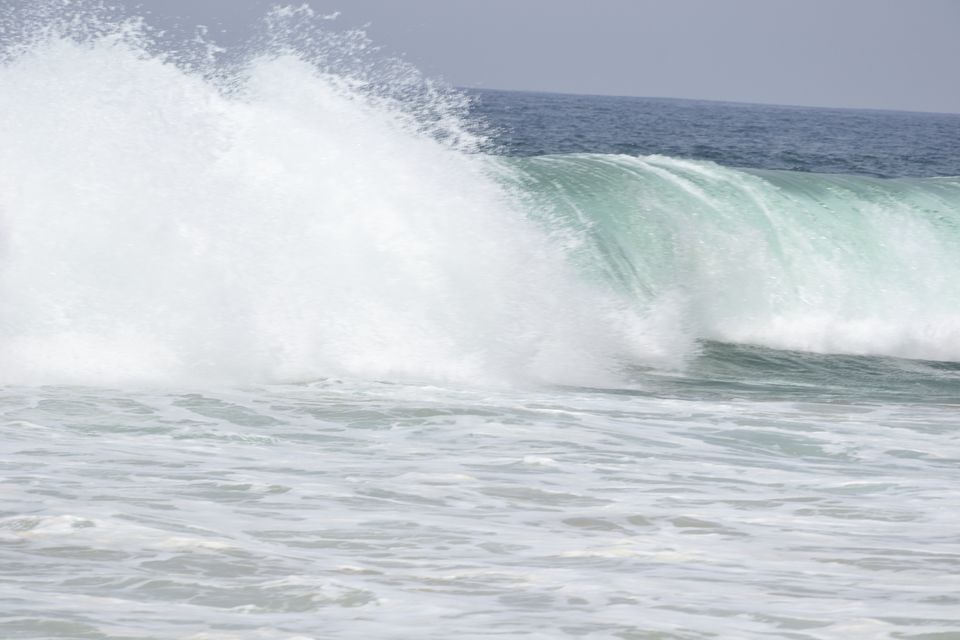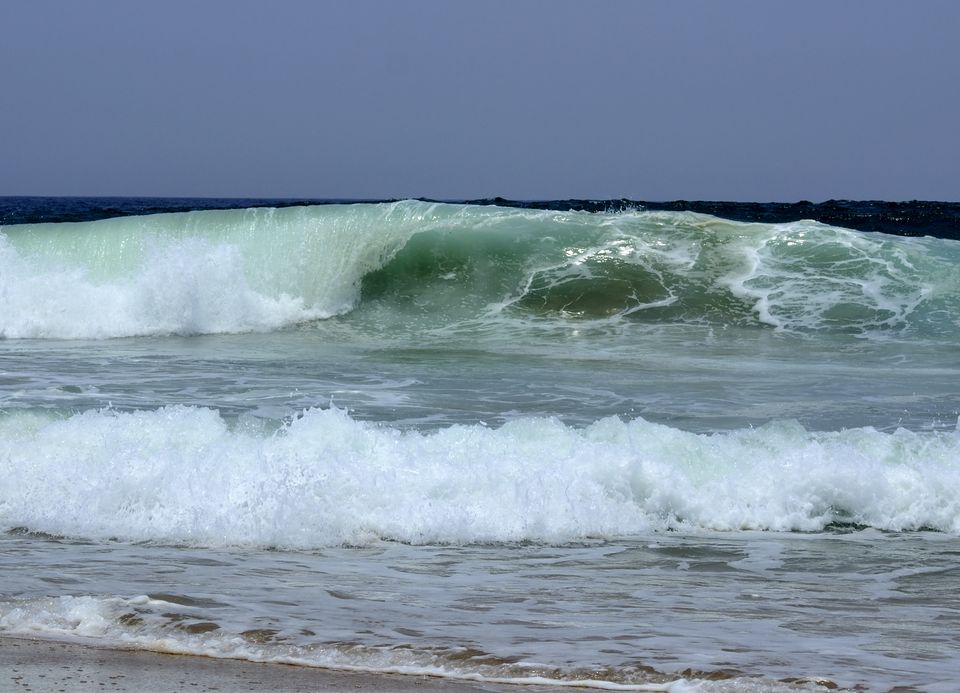 I know it is insane if you think of it, but believe me, we took a ride in a local autorickshaw to reach Poovar from Kovalam beach. A 30 minute ride with a lot of stories from the driver Alex about the place. Poovar is a small coastal village in the Trivandrum district of Kerala. It has an estuary which connects with the sea during high tides. The 56 km Neyyar River passes through Neyyattinkara taluk into the Arabian Sea near Poovar. The name Poovar descended from Malayalam words for flower "poo" and river "var". The place was enchanted indeed.
On reaching the river bank, we took a boat with boatmen to row us through the mangrove estuary to the sea. Our boat sneaked into the thick overhead flora reflecting in the dark water of the estuary. With a fervent photographer by the side, thankfully, the boatmen rode us real slow for us to capture the beauty around us. During our ride, there was a point where the overhead green growth actually hid the sun light. Oh yes, it reminded me of the candle light boat ride to Tia Dalma of Pirates of Carribean.
The ride took us through small villages and the boatman relayed us the information about the places. After about 30 minutes, I could not let myself sit any more, the vast blue water of the sea was ahead of us. It was a treat to the eyes. As a contrast, behind us was the think dark water with trees, shrubs lining every inch of it. It was like God just changed his mood of drawing mangrove and opened the canvass for the wild blue sea.
I was eager to get down on the sand and rush to the shore, but the boatman shows us something more interesting. A floating restaurant. Woohoo!!! Who would not like to gratify the tummy in such a beautiful setting, and why not when we are getting to eat freshly caught butter fish fry with some spirit to go along? We placed our order and then our tactful boatman rode us to the shore. It was not a shore to be specific, but a narrow strip of land dividing the sea and the backwaters. The throng was scarce and we soaked ourselves in the beauty of the place. After a playful 20 minutes, we came to the restaurant to devour our lunch. It was heaven! The people there were friendly and surprised us with a card transaction to the bill in the middle of the sea. Technology!
Then we rode back to the stream side bidding goodbye to the good people who provided the service. Absolutely amazing the experience was. The pictures can most explain my elation.