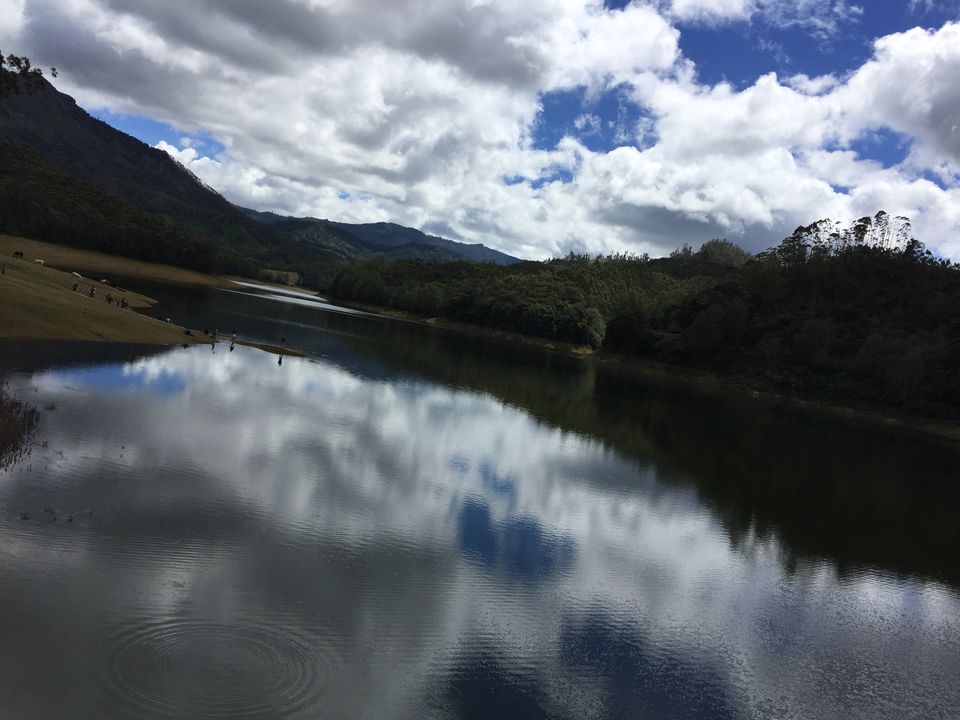 It all started with lets go to a beach to why not try Kerala as it was on the list from a long time after I moved to southern India. As I feel the most exhilarating part of a journey is not when you reach to your destination and see your vague imagination about the place to become a picture in front of your eyes but the entire forethought that you do in your head or on a piece of paper that you call an itinerary, I wanted to cover Kerala from its valley to backwaters to beaches to Kanyakumari so instead of getting into the hassle of getting a package from a tour site in which they just drag you from one place to another I wanted to do it the lost and found way in the state of all flavors i.e. Kerala.
The way it unfolds:
Hyderabad --> Kochi --> Munnar --> Thekkady --> Alleppey --> Varkala --> Kovalam --> Poovar --> Kanyakumari --> Trivandrum --> Hyderabad
This trip turns out to be a huge learning experience as I covered a lot and this I wanna mention that in order to move from one destination to another involves lots of travelling via road, entire day I was on wheels reach a point explore it with your minimal knowledge and gains almost a lot about it buy the time you bid good bye to it and get on wheels again to explore more. So a advice here for people who wanna follow the same itinerary as I have be ready to move a lot but if you are looking to get tanned on a beach or chill on a house boat backwater style or enjoy the chilly valley & the tremendous spread of greenery across motive for your trip to Kerala so then focus on only that part and spend your 2-3 days trip that way one place at a time.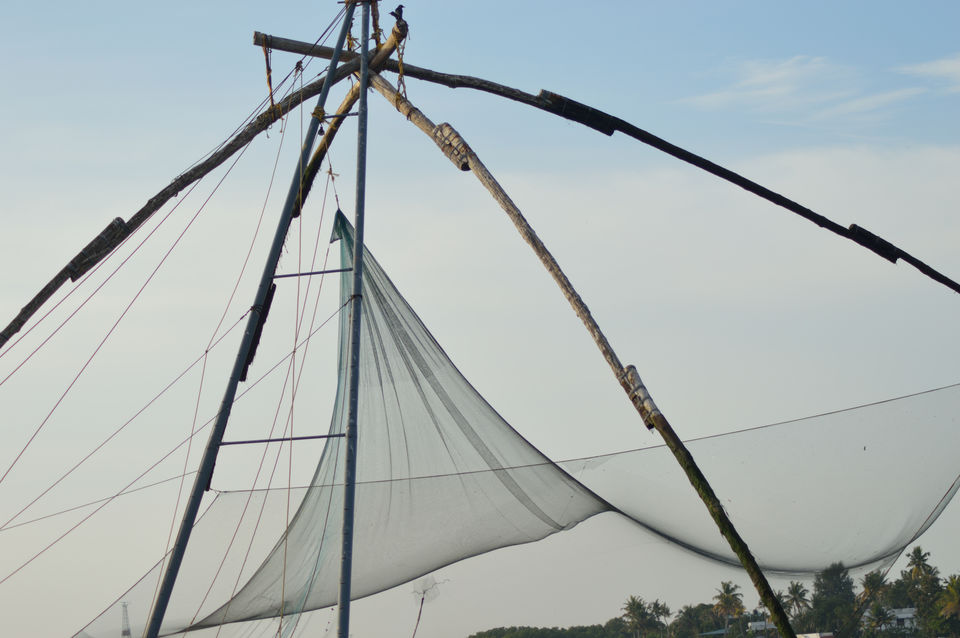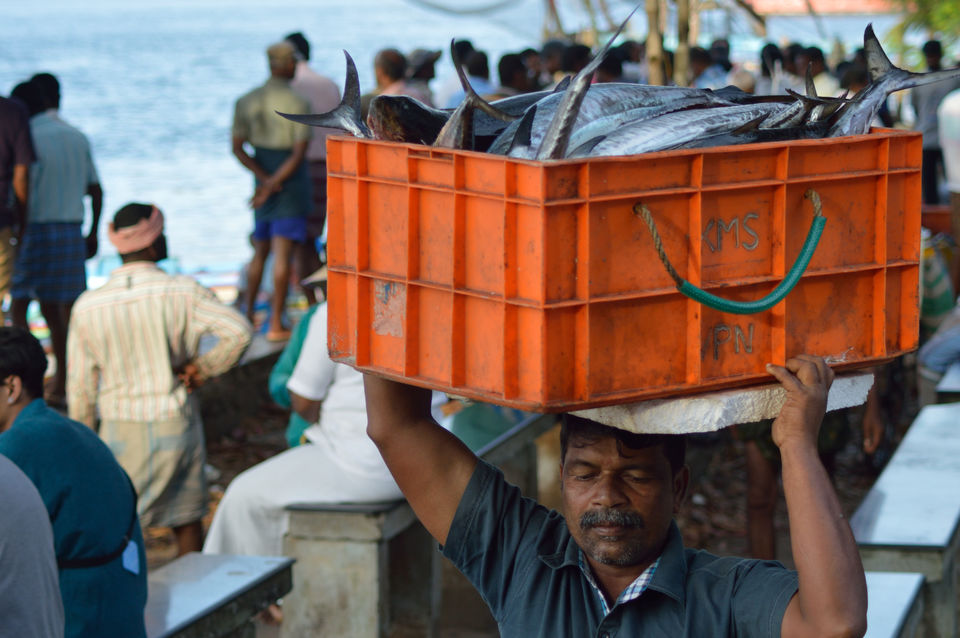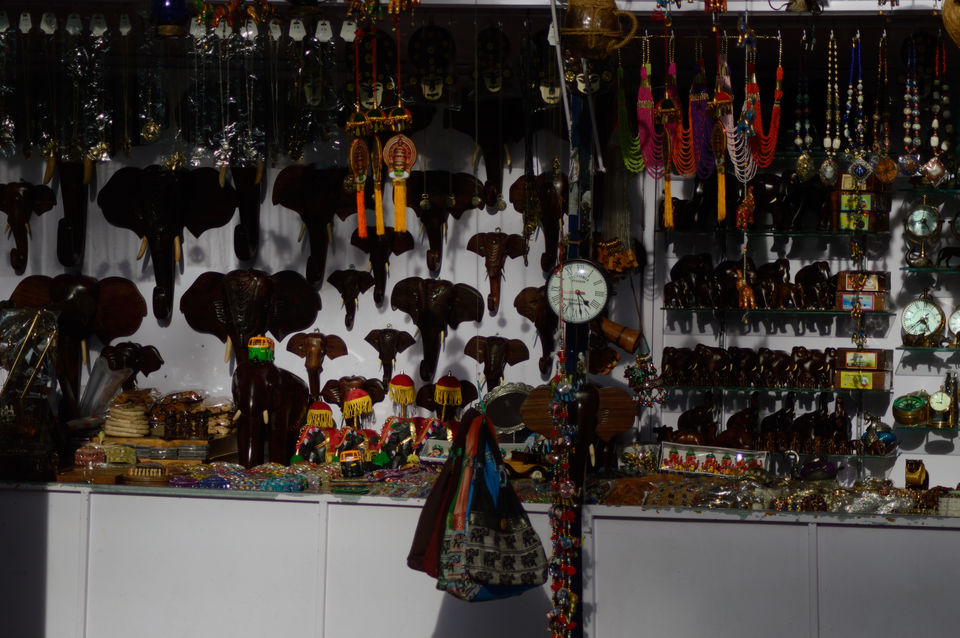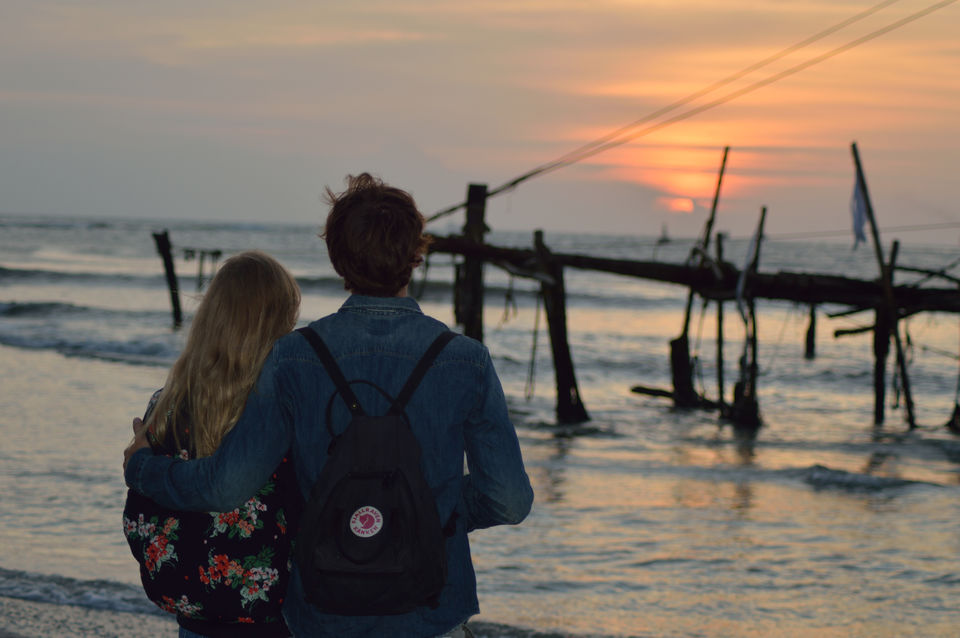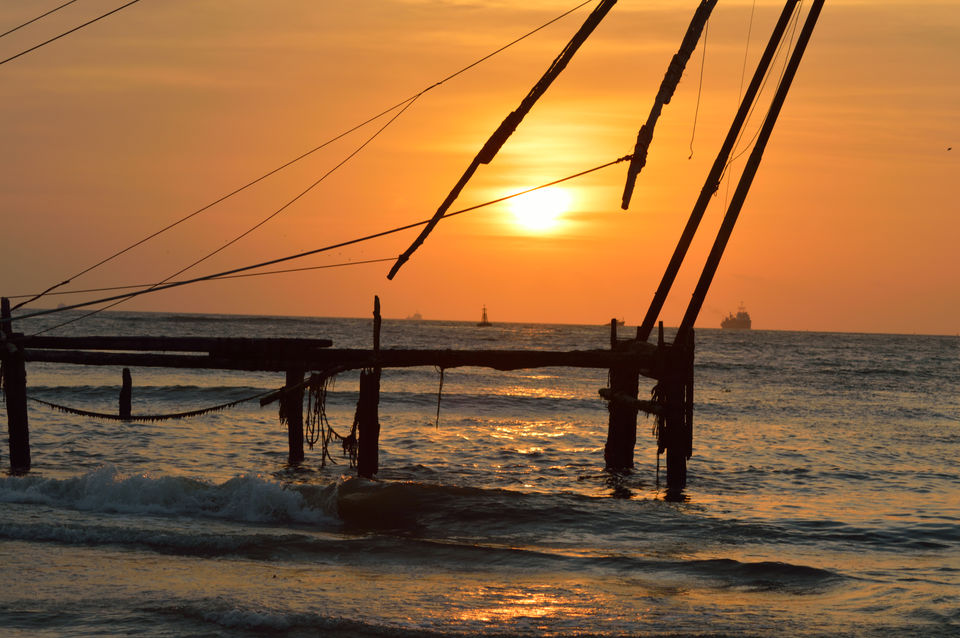 Day 2- 3: Munnar
Be prepared to get thrilled and lost in this valley, those clouds on your feet that spread of greenery and the perfect weather will steal your heart away. In order to explore it you need 1-2 days depends upon on how you plan it. Just being there, staying ideal getting lost will give you all the chill, but as far as Munnar is concerned you can do some sightseeing and move around the corners. Some tea shopping/ tea story via its museum one of its kind/ Mattupetty Dam/ rose garden that has all the exquisite flowers apart from the usual roses/ Devikulam Lake / Kundala Dam / and the last spot of all these spots is Top Station its actually in Tamil Nadu but its like some 16kms away from kundala dam so you can explore that to but dont keep your hopes high I personally didnt find it worth going and also as the roads are pretty narrow that to on weekdays its too much crowd going up and down hill so it creates traffic that just can take hours of your time and you will get frustrated at the end, so if you are going till top station from Munnar plan to cover it before lunch and head down hill to Munnar. The best part about Munnar is its cold nights and the awestruck moments when you are on your wheels and this place just takes you in.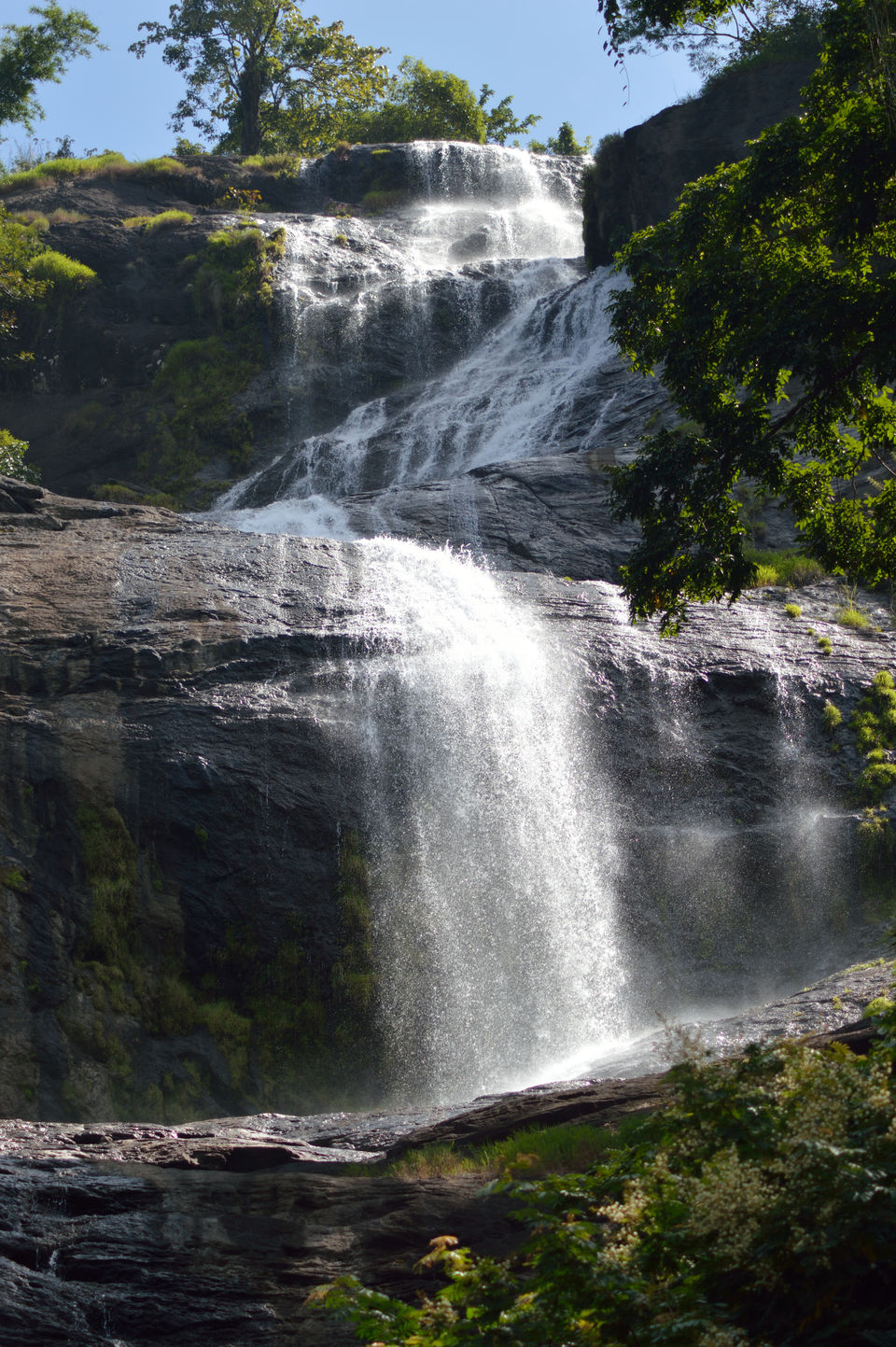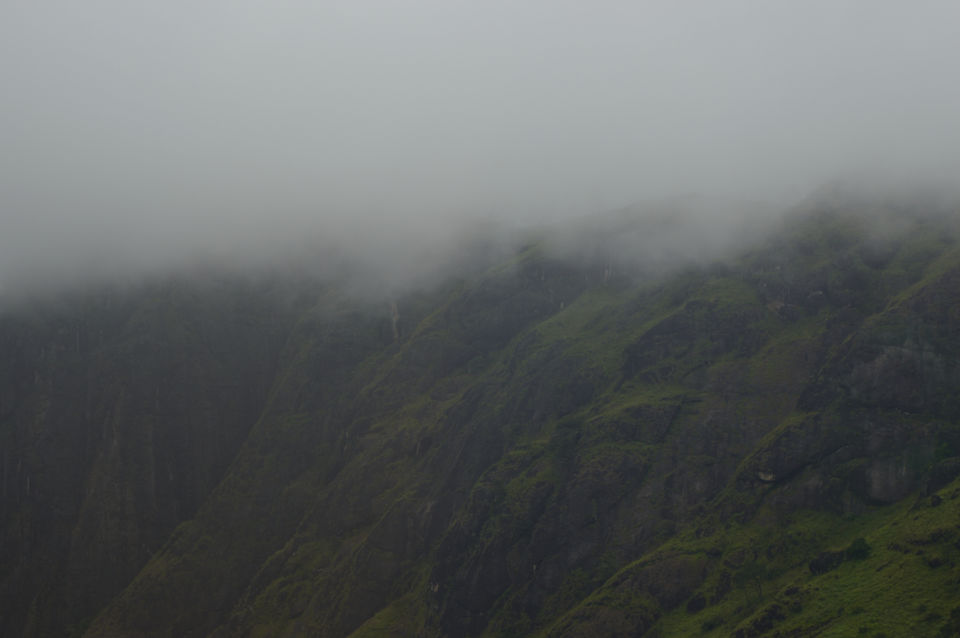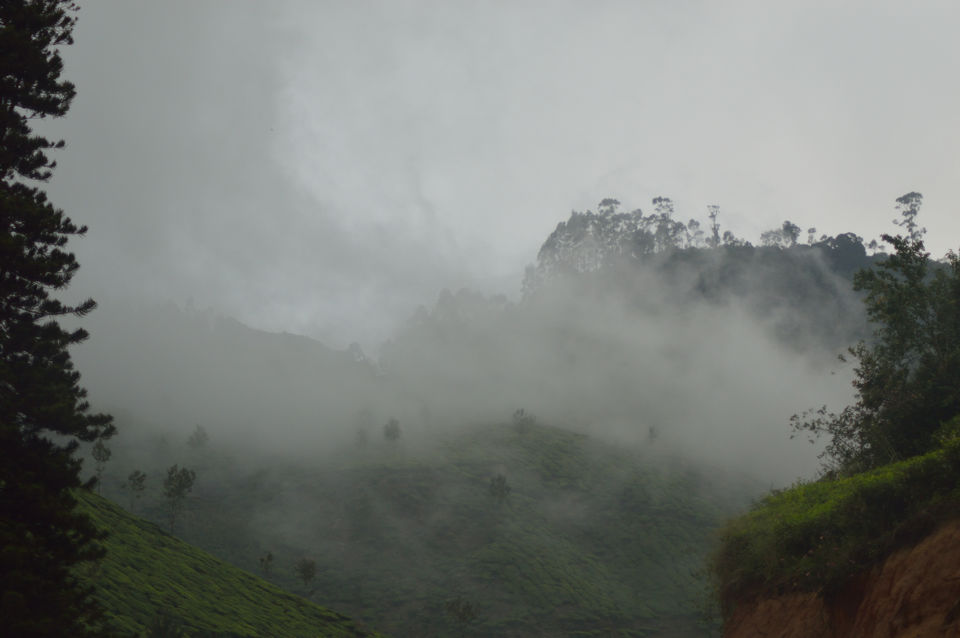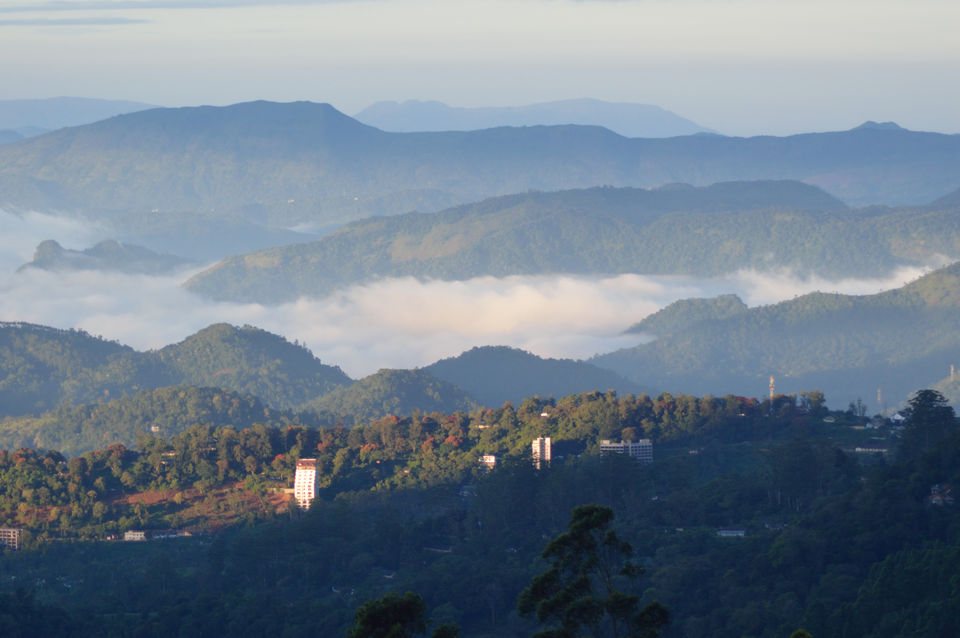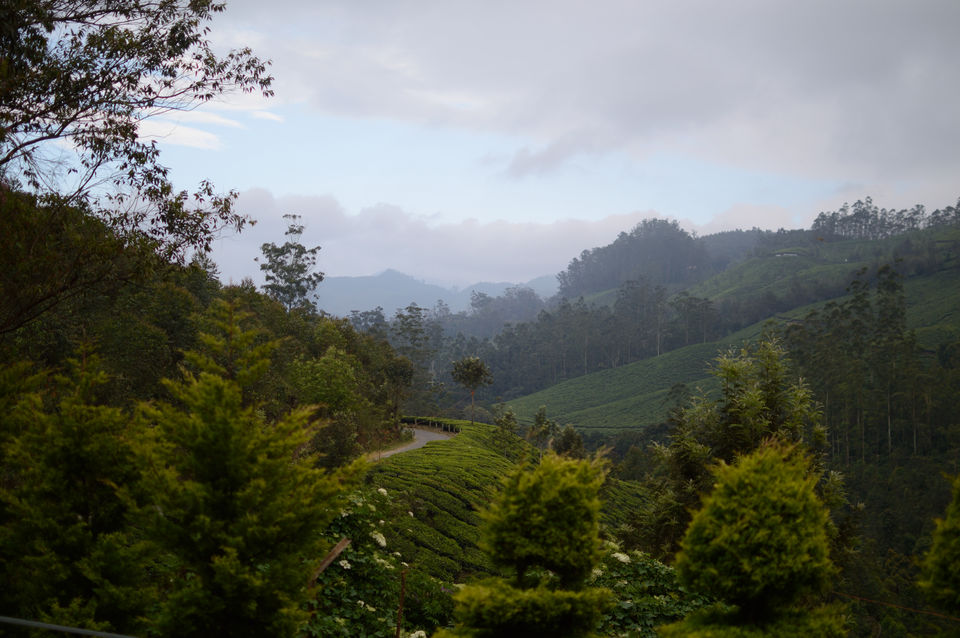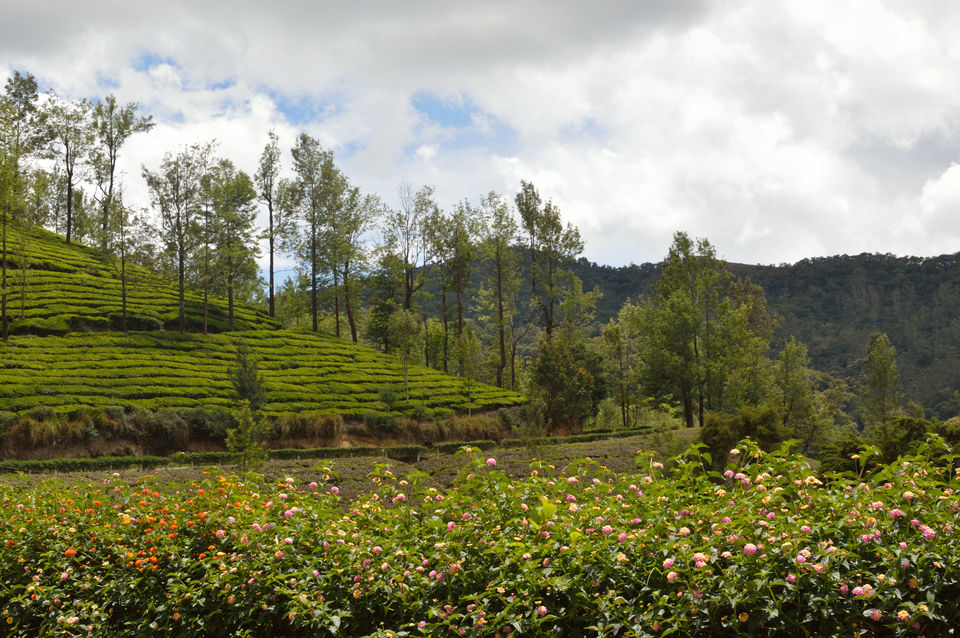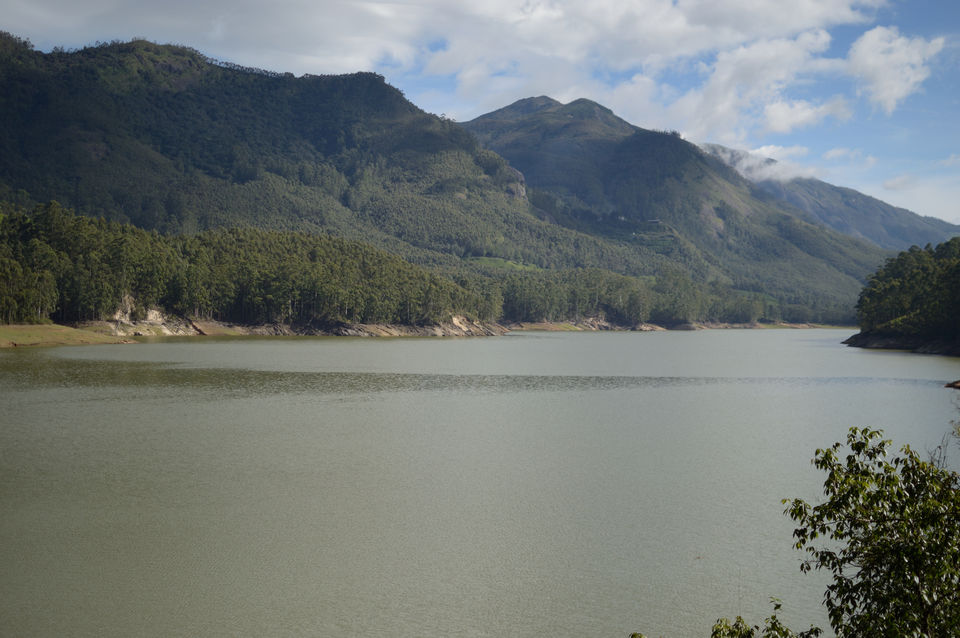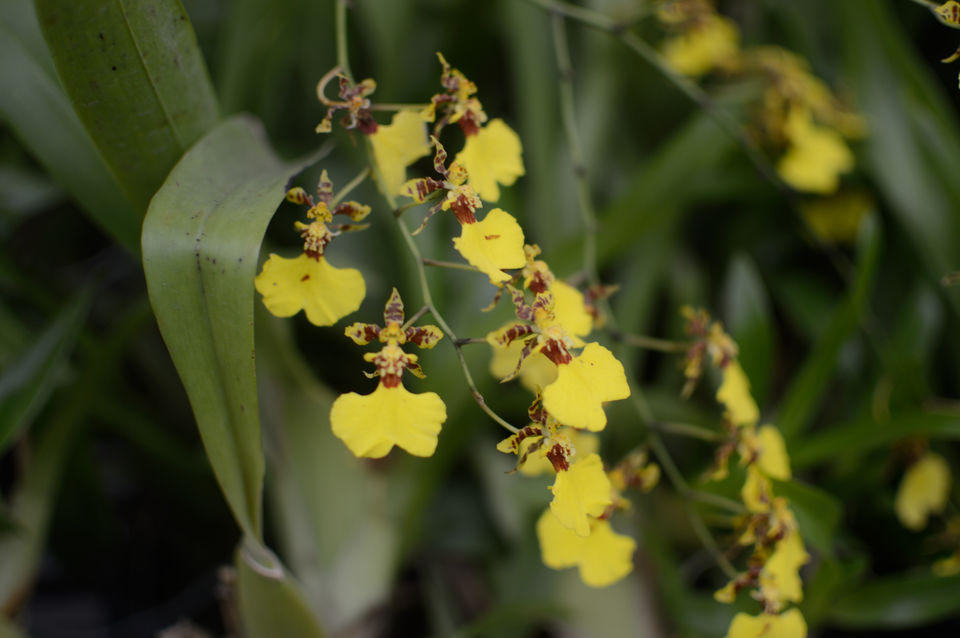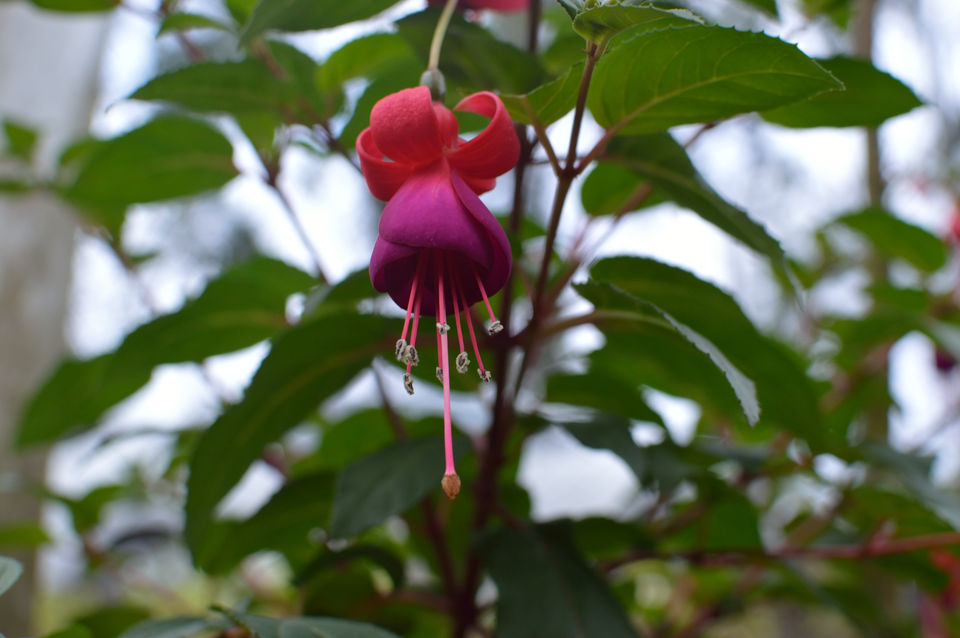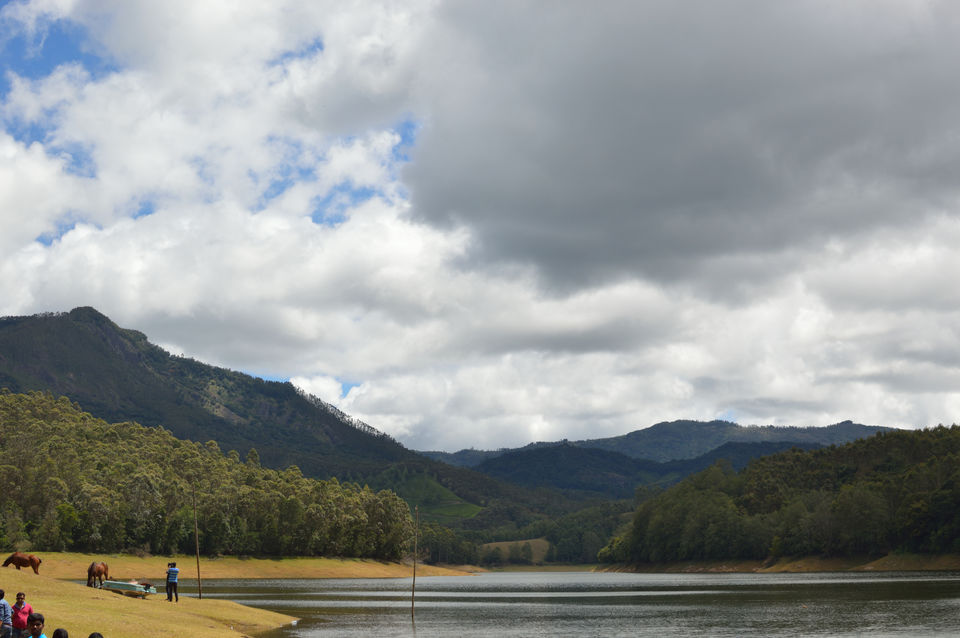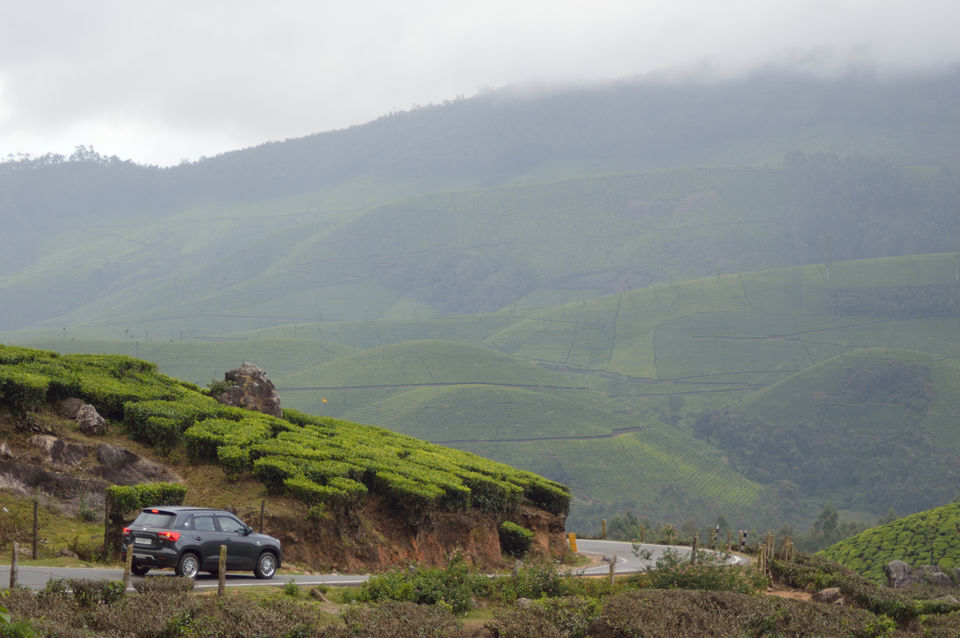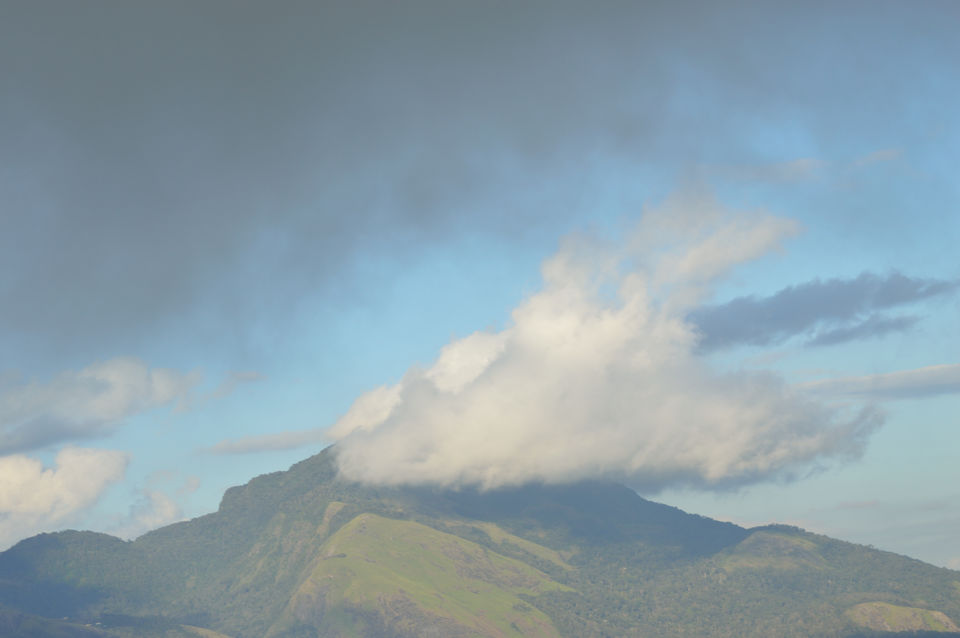 Day 3 - Thekkady
If you a wildlife lover this is the place for you, I am not putting my bets on this place as the best wildlife experience in Kerala but if you want to have a taste of wildlife too in your itinerary and later you are travelling to Alleppey this is the ideal spot from Munnar. Thekkady offers you a wide variety of Kathakali and Kalaripayattu performances that starts by 4 in the evening till the last one by 6 near Thekkady Tiger Reserve, also pre book your safari a day before.
Day 5 - Varkala
Drive from Alleppey to Varkala will take around 4 hours so start early as this beach by far is the most beautiful calm and secluded place of all. The moment I saw the water I wanted to dive in, this place has a feel of its own, the sacks round they have given a Italian Tibetan western sort of feel, those handicraft shops music stores food and the sun will do it all. This is the place to unleash yourself eat good and just relax, by evening head towards Kovalam and plan to stay there for a day or two.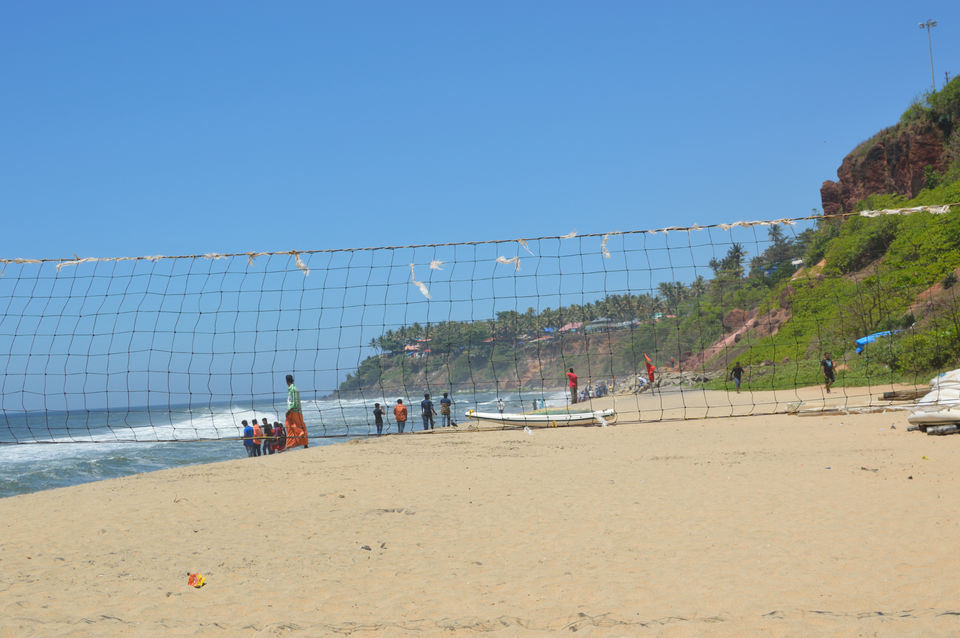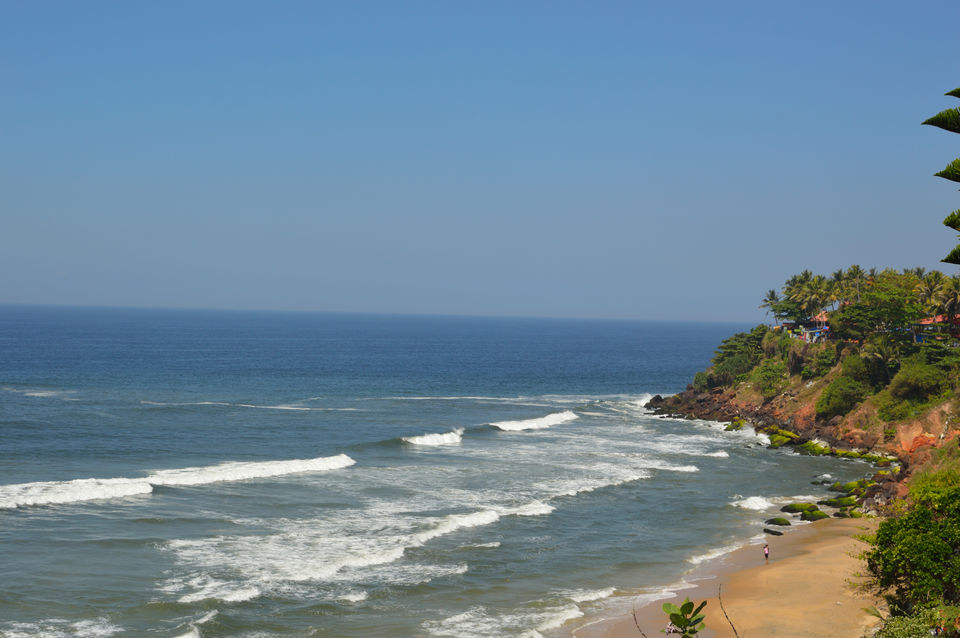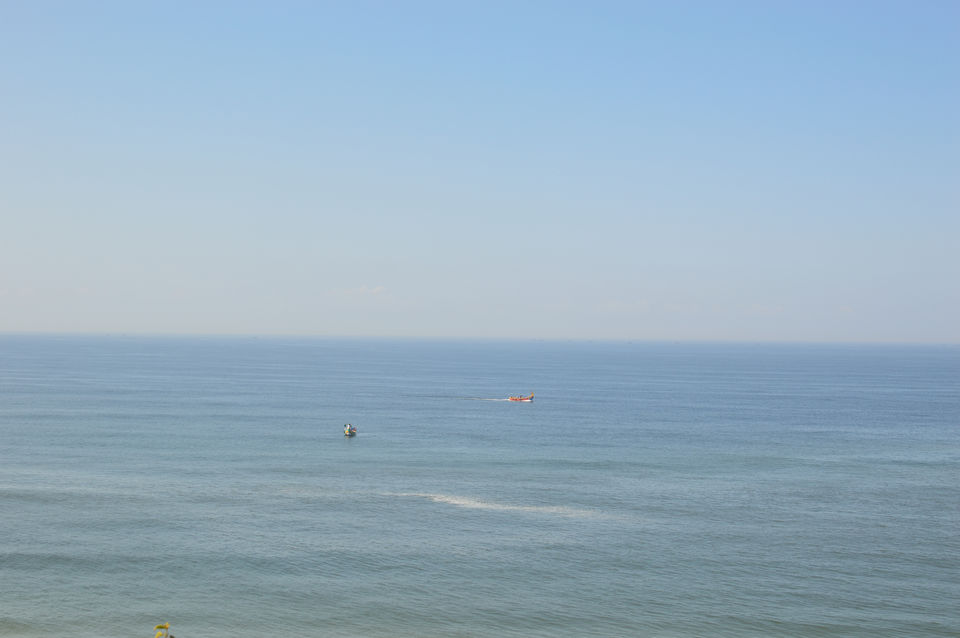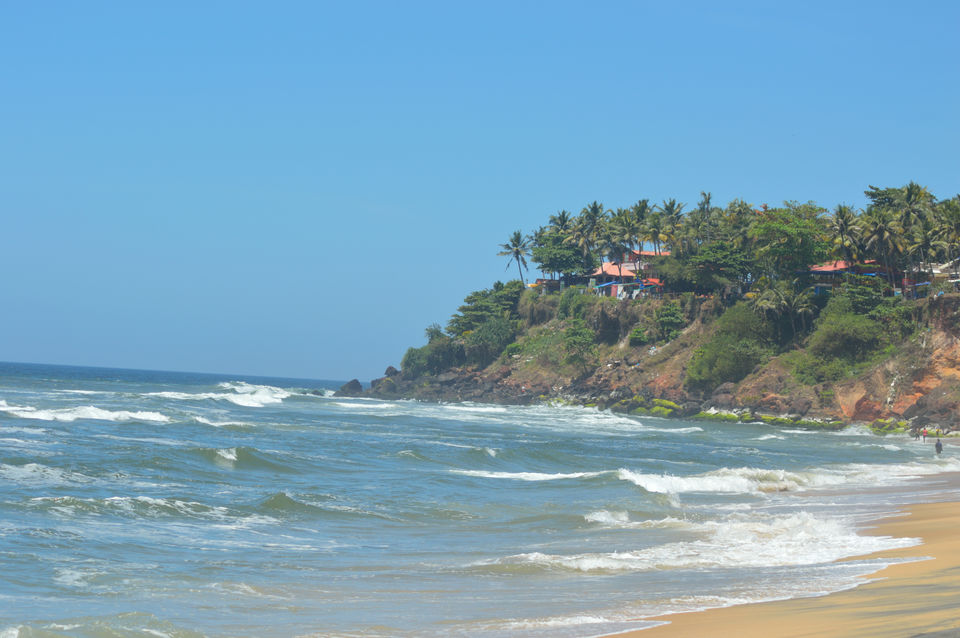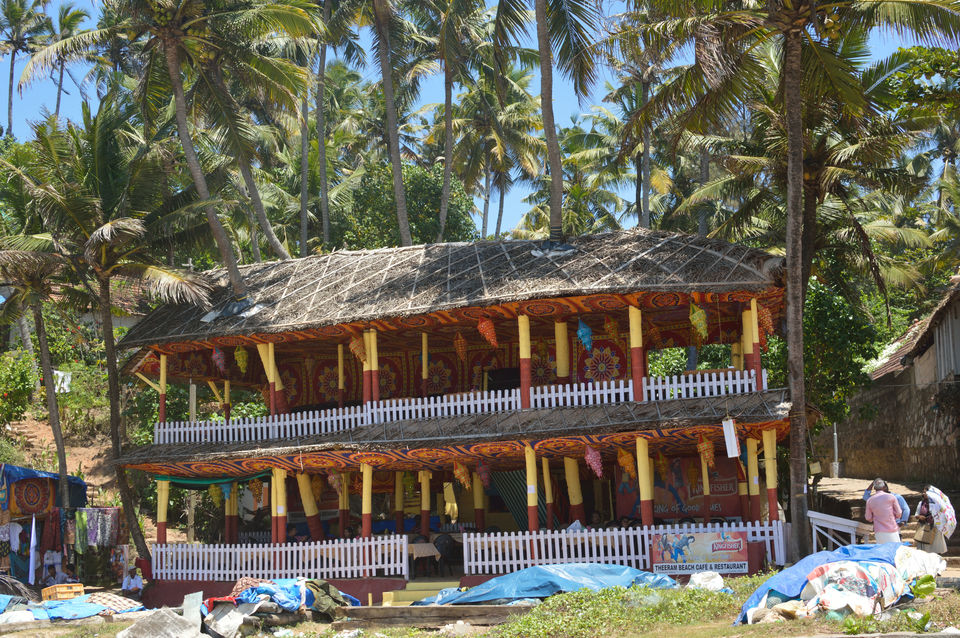 Day 4 - Alleppey
No more hills/ valley/ cold breeze now its time for some sun and lots of water, its backwaters man. Alleppey turns out to be the best backwater experience, its your boat your rower blue water and green trees :) There are lots of water channels there so you have to choose which one you want to take on, the prices depends upon the boat you choose and the hours you want to take it for. If your target for Kerala is only backwaters Alleppey backwaters along will take 5-6 days to cover entirely. Houseboats are there in which you can stay and spent night in for a day or two but book them in advance after gaining some insight into the business as they are expensive and you can end up paying more bargain is the key here. I choose the normal open boats as I dont like the idea of staying in a house boat, so i bargained at the moment and got one entirely for myself and its cheap, spent some quality hours there just playing ideal merging into the calmness of water. Later on by the evening you can check out the local markets there Kerala cuisines and have the sunset by the Alleppey beach and soak the warmth of the setting sun in.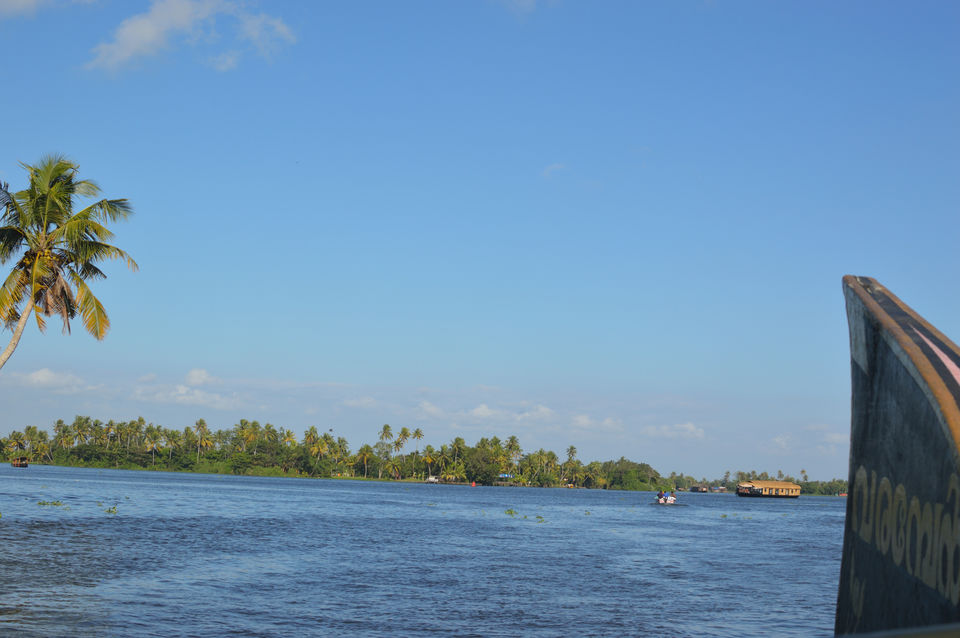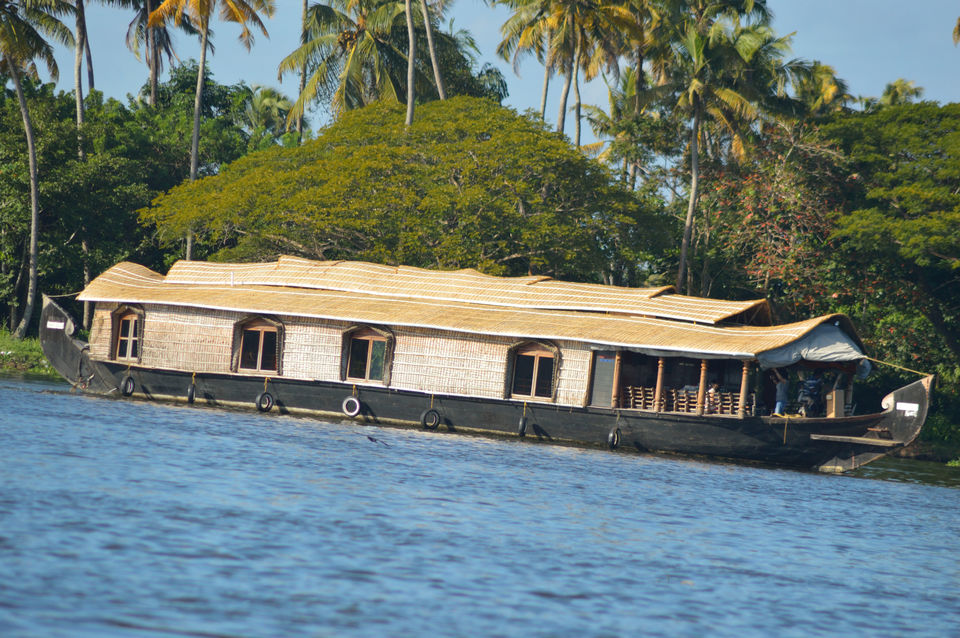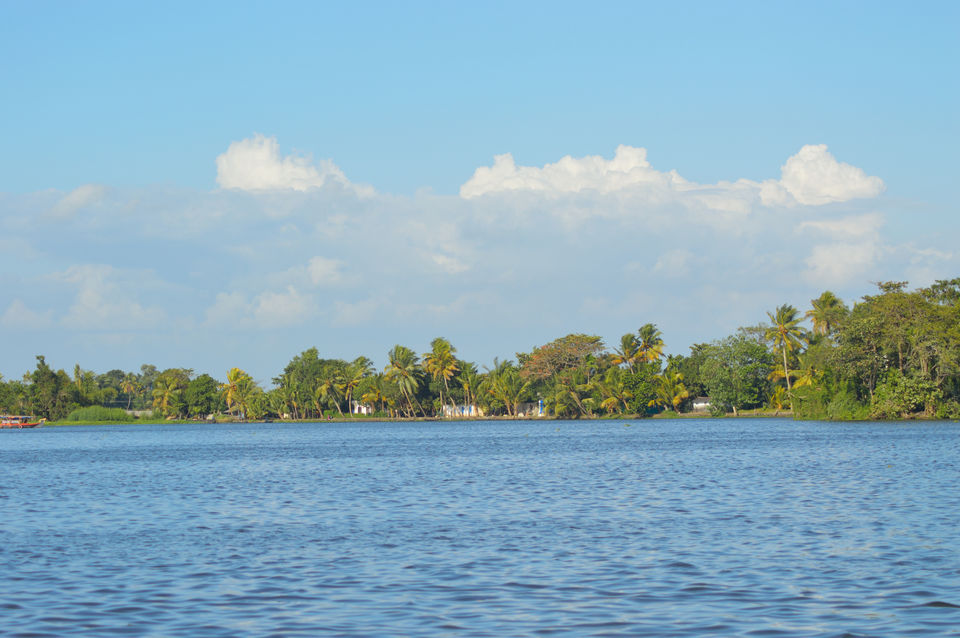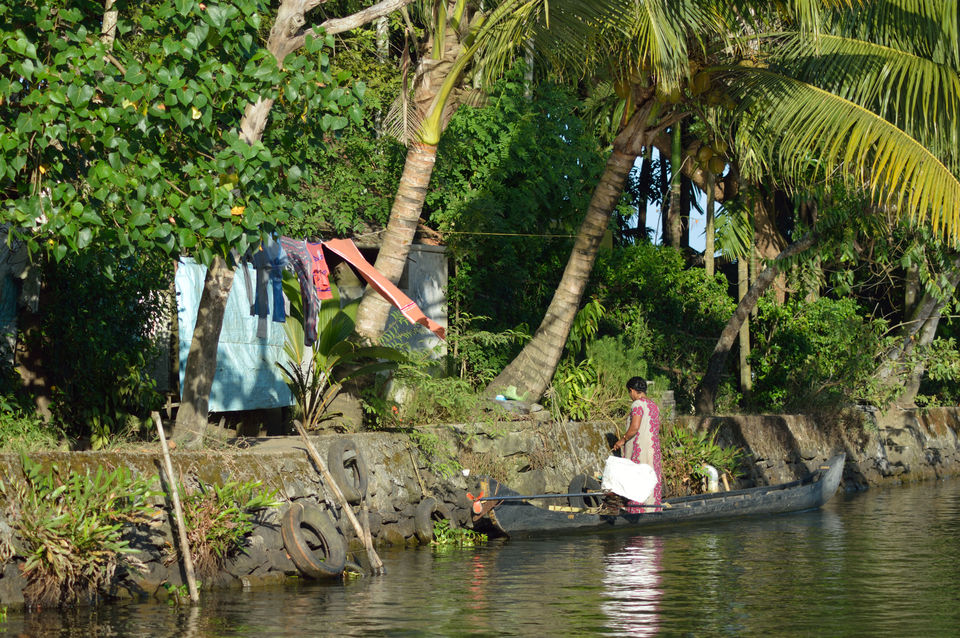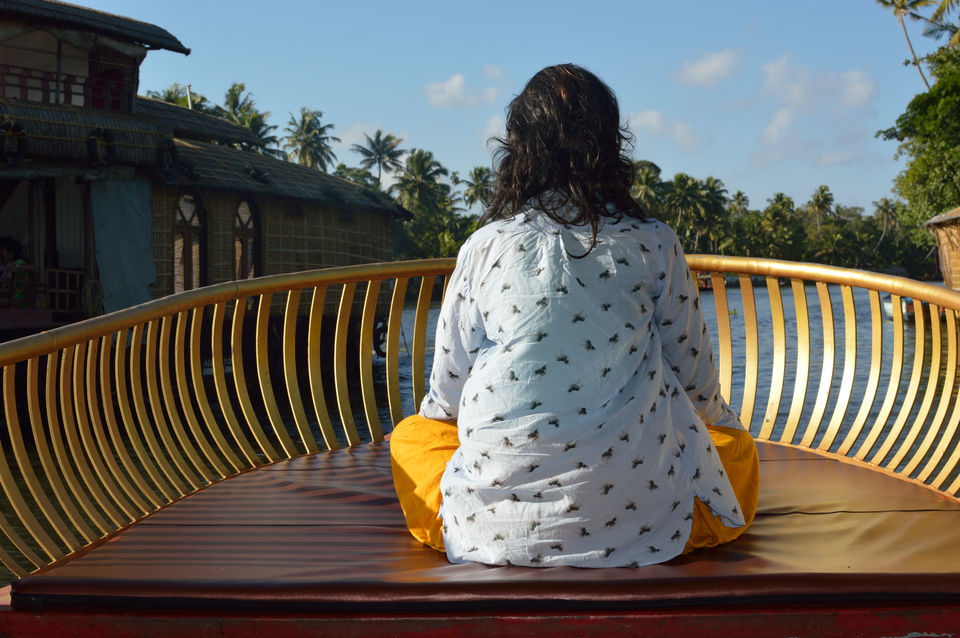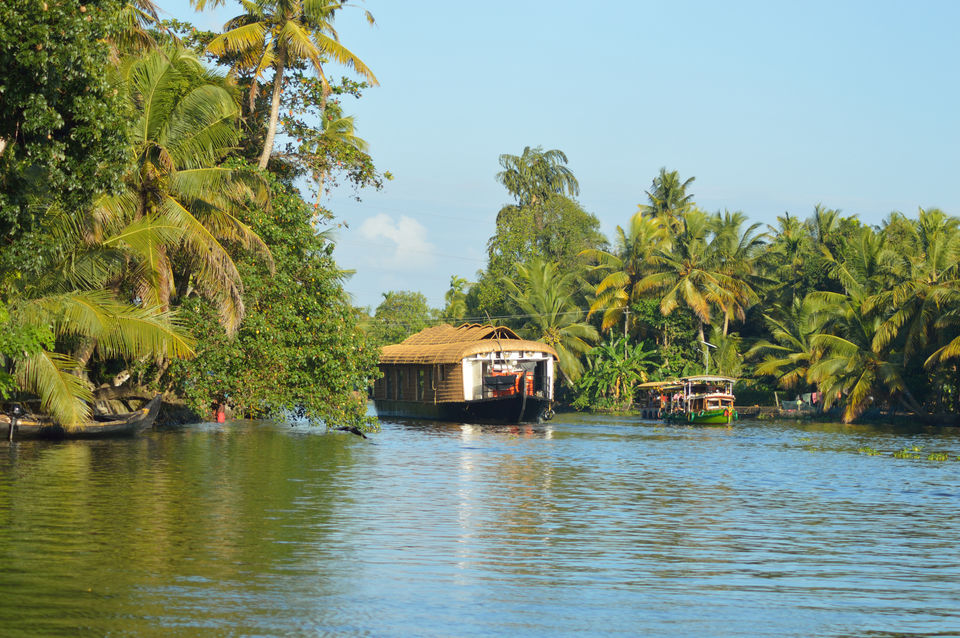 Day 6 - Kovalam
For me Kovalam was all about beaches waves sunrise sunset cool awesome people, I met some pretty well surfers there from round the globe. The best part about being in Kerala is you gotta meet people from soo many parts of the globe and the people of Kerala too are so warm and welcoming. My stay was in a resort just on the beach, its like you step out of the room and boom you are on the sand with the waves wetting you all over again. Kovalam is like chain of beaches one after the other at a distance of around 1-2 kms between each other, go on a walk you will explore them all, as a matter of advice have a stay near Light house beach as its the best experience of all. Trivandrum city is near from here so if you want to look for some silk sarees/ some famous temples like Padmanabhaswamy Temple that a huge gold Vishu statue that looked catchy you can head to these places also.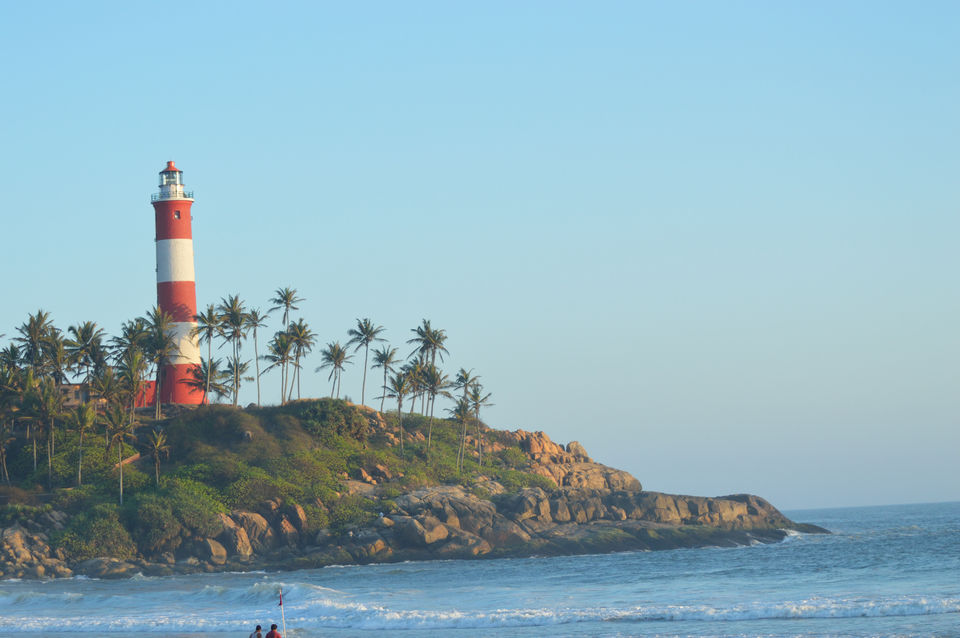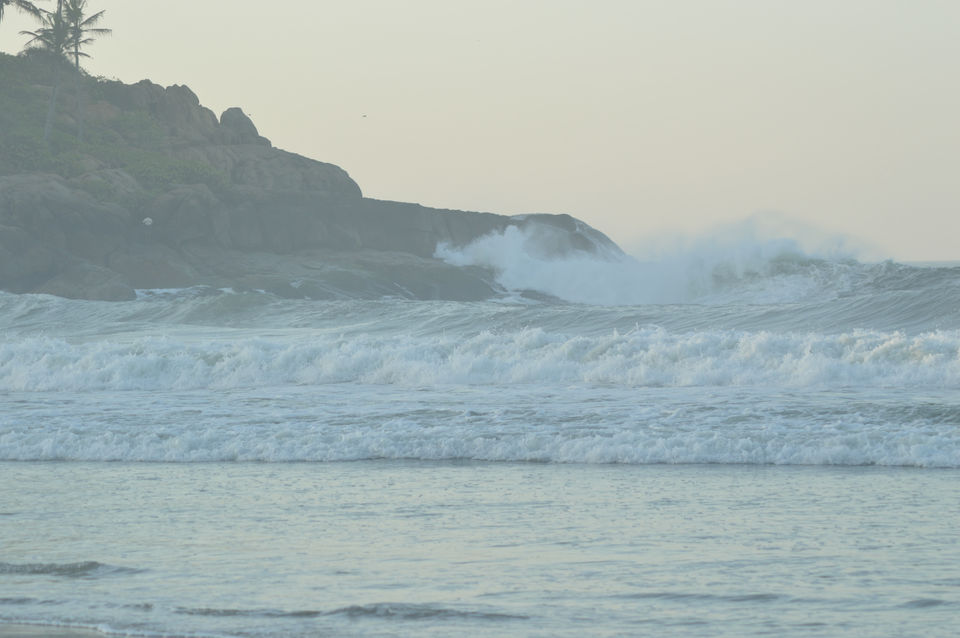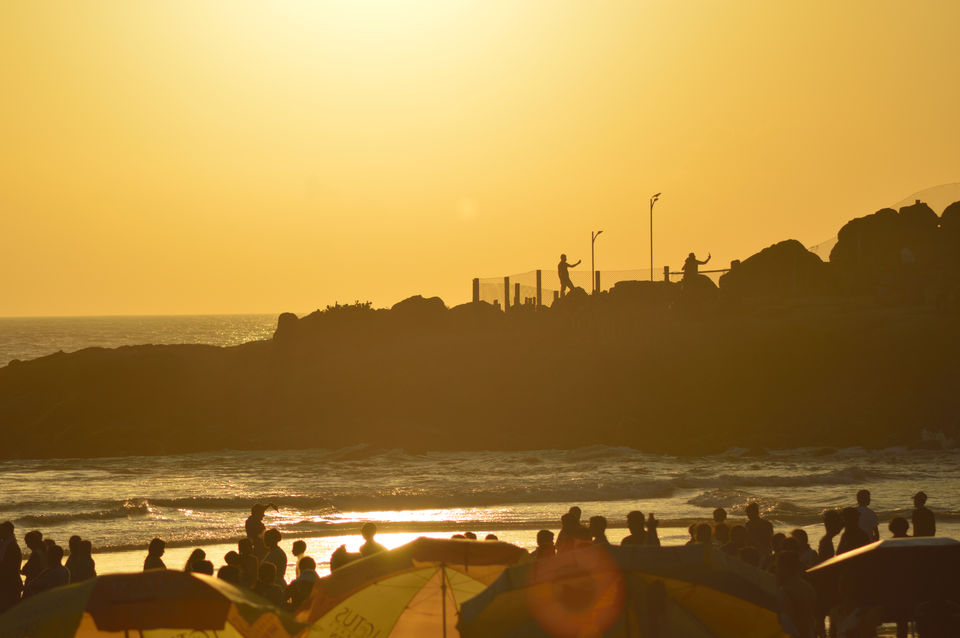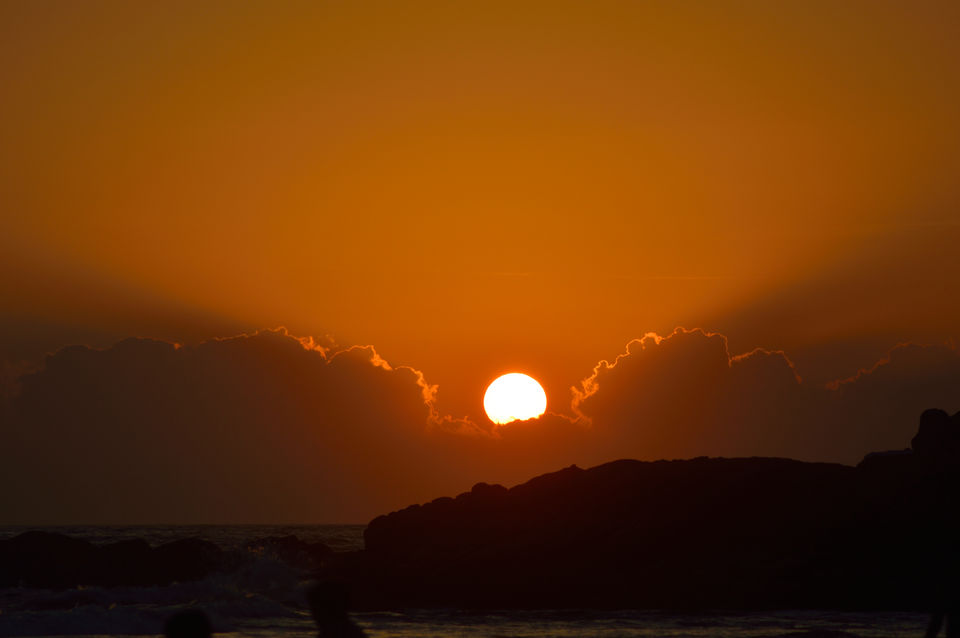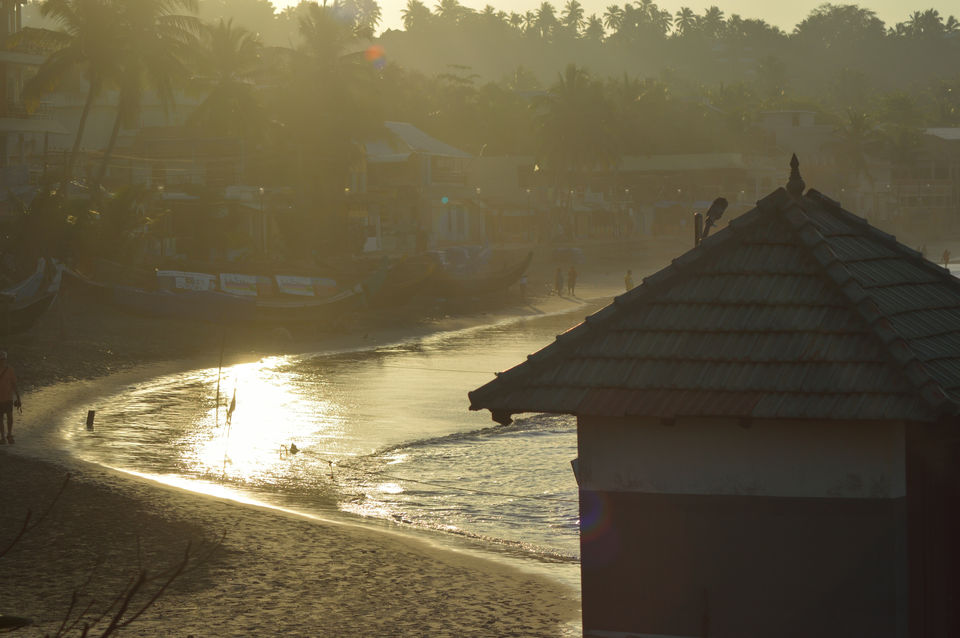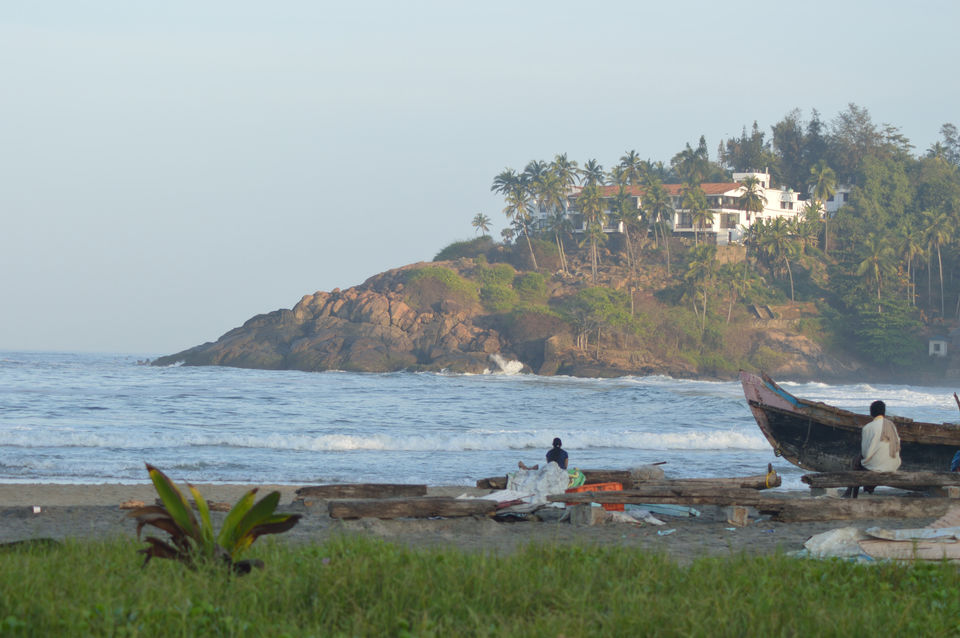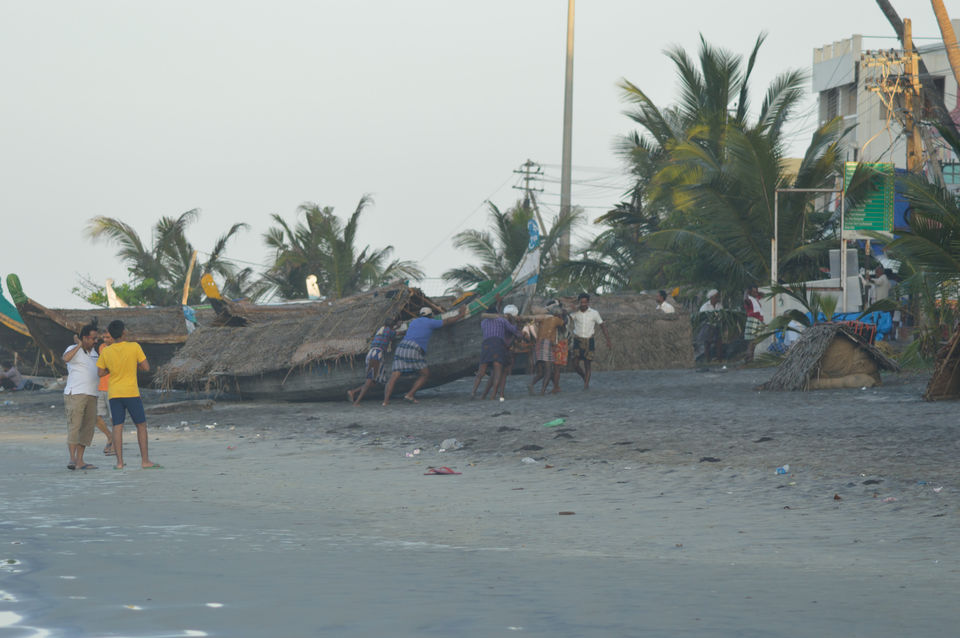 Day 7 - Poovar / Kanyakumari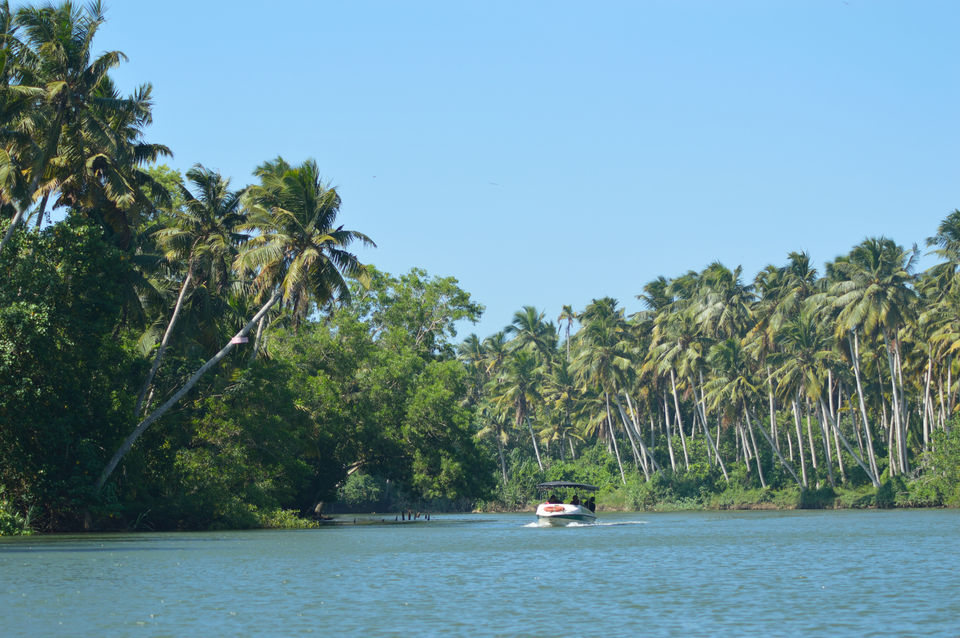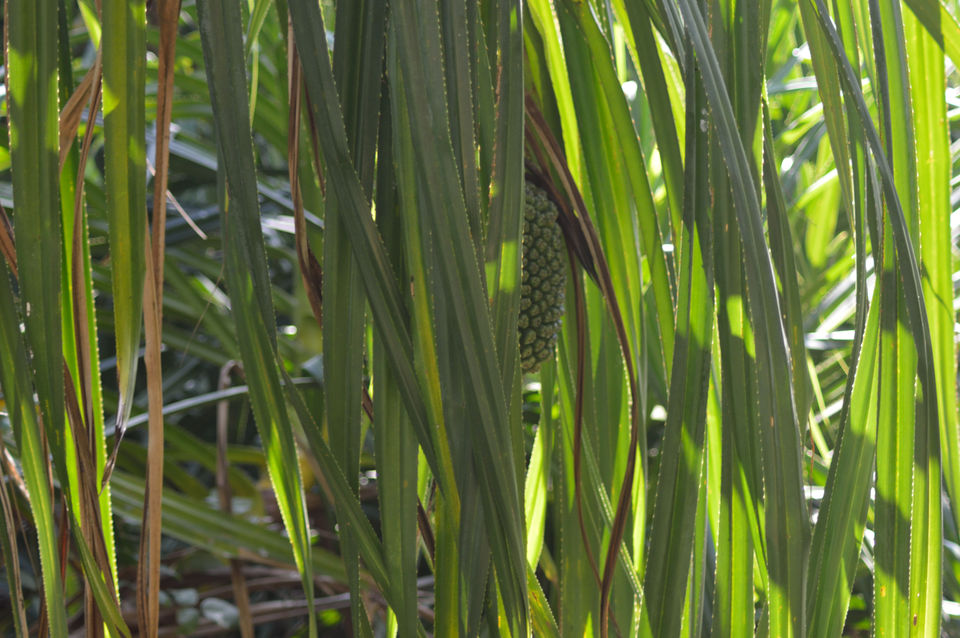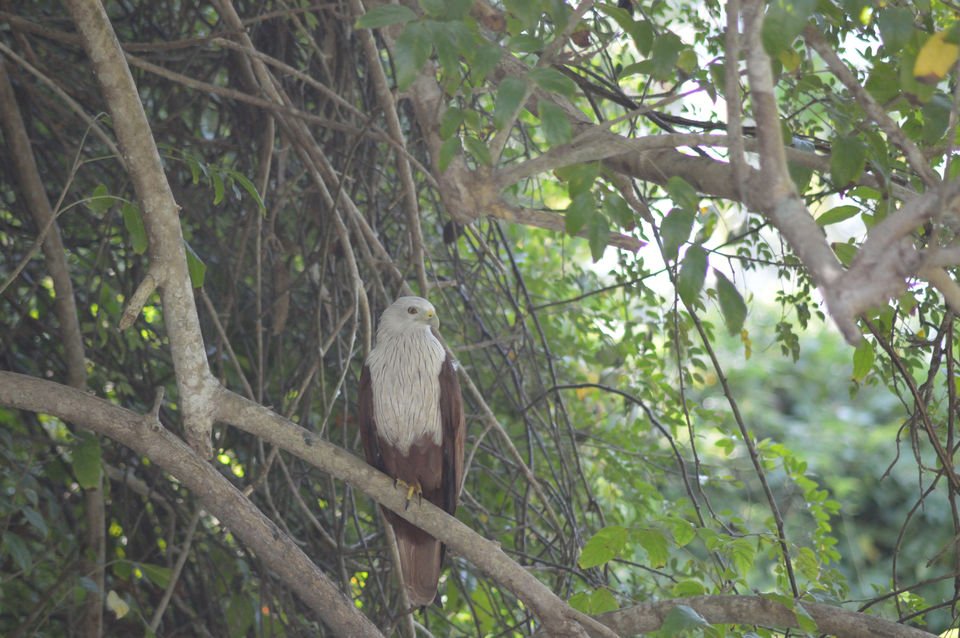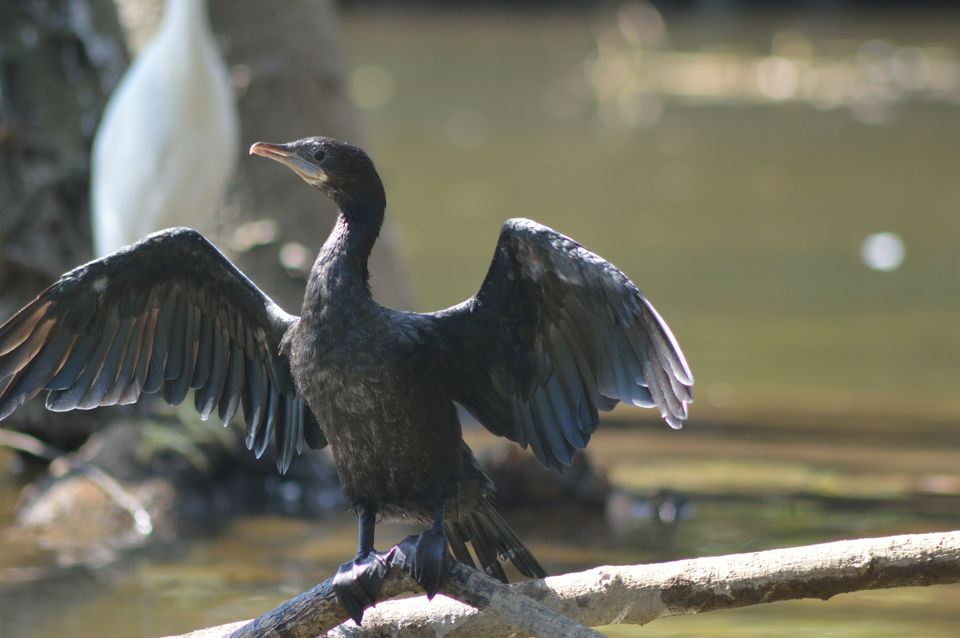 One sunny morning and there I was, landed on the Cochin airport booked a uber and head towards my hotel on Mahatma Gandhi road, this road is like in the city and beaches backwaters harbor architectures are in its vicinity. Next morning I was supposed to leave for Munnar so I got a day to spend here. Kochi has a lot to offer, city beach/ fishing harbor/ some of the famous temples for spiritual and architecture loving people/ forts/ old churches. For people who has time do visit Athirappilly Falls famously known as Bahubali waterfall, yeah the waterfall in the movie was real and trust me its as huge as it appears in the movie, it is beautiful. Vypin is also near from Kochi its kind of a collection of islands and the backwaters are amazing here. Kochi has an extensive history in terms of its rulers, some of the archaeological sites depicts this fact beautifully. Mattancherry Palace and the spice / artifacts market next to it, St. Francis church, Paradesi Synagogue, Museums all these places are a treat to watch if you are history lovers, just for information these places are closed on Friday.
So with some history on the rocks, by evening I was on fort Kochi beach and the sunset from there is something you need not to miss, the fish harbor all sort of fishes/ crabs/ shrimps if you are a non vegetarian try some Kerala style. All this calls for the day and next morning its a way to Munnar. You can take a bus from Kochi that generally starts by 7 in the morning and is the cheapest to go for otherwise if you are a good group go for a taxi, there are a lot of options so bargain well otherwise you will end up paying lot more.
Poovar Poovar Poovar !!!! I am so much in love with this place, Poovar is like an island and also a junction of a river/ a sea and an ocean, this kind of a scenario where you can actually differentiate the waters on there color like blue green and the sun is just reflecting it away, it was magical. Poovar backwater ride on a hired boat(book your boat in advance from Kovalam a day before only as its always too much packed ask help from the place you are staying in or ask some travel taxi people you will find a lot of them) will take you through some lush green dusky backwaters from the colony with worth admiring flora and fauna and via elephant rock i.e. a floating giant rock take you to the Poovar island. The intensity of the waves there is breathtaking, there will be a lifeguard who instructs and prevent you from going too deep in the island as the waves are pretty strong but the beauty of it will just blow you away. Orange sand huge waves with water all around its a treat to watch.
After spending some quality time there head towards Kanyakumari and better plan your day early if you want to cover Poovar along your way to Kanyakumari from Kovalam i.e. have your stay at Kovalam and return back by night to your stay on the beach at Kovalam, as some of the architectural delights at Kanyakumari have a time to visit that's maximum by 3:30 evening, you can have a ticket to visit Vivekananda Rock Memorial and Thiruvalluvar Statue as there is a ferry ride from off shore to the rock structures. There is also a Padmanabhapuram Palace on the way to Kanyakumari that you can also visit its a beautiful historical site the entire Palace is built via wood and has a nice history if you are a lover of one. Now head straight to Kanyakumari because after Poovar and Palace if you will get late you will miss your ferry. Then via coming back this one is my personal suggestion even if you are not a spiritual one just go for its architecture and God stories Thanumalayan Temple and this all will call your day, reach back to Kovalam beach stay by night have some good night dinner take a relaxing walk on the beach at night with the cold water comforting your tired feet of the day and have a good night sleep, I headed back to Trivandrum airport next morning as I had a flight to catch back will all the kerala in me best experience of all as Kerala offered me a lot.
Frequent searches leading to this page:-
Kerala tour packages with price, Kerala honeymoon packages kesari, Kerala luxury honeymoon, Kerala honeymoon packages 3 days, Alleppey honeymoon packages, 2 day honeymoon packages in Kerala