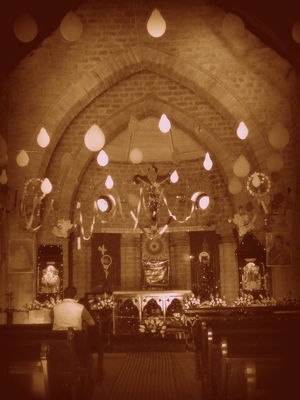 St. John's Anglican Church
Places to stay near
St. John's Anglican Church
Cozy Bedroom in Church Hill
GEORGEOUS DOWNTOWN RICHMOND APT!
Gem in the heart of the fan!
Private B&B in Historic Fan
Cozy, Comfortable, Clean Twin Room
Reviews of
St. John's Anglican Church
•
2
One of my most inspiring days spent in Black River was this day, for so many reasons. I was so blessed to have met Allison Morris of Real Jamaica Vacations and she's one very inspiring lady. We had been in contact via email a few weeks before my visit to the south coast and she offered to take me on her historical walking tour of Black River, which I gladly accepted because I LOVE Jamaican history! You don't have to be a church organ enthusiast to appreciate this magnificent piece of history! The reason Allison inspires me so much is because she comes from a long generational line of family who is from Black River in St Elizabeth, and is single-handedly trying to keep the rich history of this whole town alive by offering her Way Back When historical tour. She has spent a lot of years digging deep for every shred of historical information one can obtain about this town, which is way more than you might think.
A small church nestled enroute the way to Tip and Top - Lansdowne's highest point is a quick stopover.
Attractions near
St. John's Anglican Church