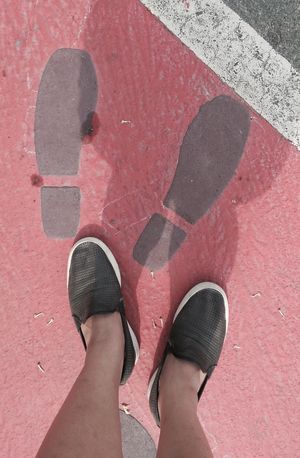 Hans Christian Andersen's Childhood Home
Places to stay near
Hans Christian Andersen's Childhood Home
Lejlighed nær stationen og centrum
Dit hjem i hjertet af Odense
Cozy apartment in central Odense.
Nice room in Odense Centrum
Reviews of
Hans Christian Andersen's Childhood Home
•
1
Day 3 - This was COMPLETELY not in my original itinerary. My friend, Dana, recommended me to pay a visit to this beautiful city for a day and boy I am glad I did! Odense is the third largest city in Denmark where it is the main city of the island of Funen. It is the city where the famous Hans Christian Andersen, who is remembered for his fairly tales, was born and spent his childhood years. The Hans Christian Andersen Musuem is a small yellow house on the corner of Hans Jensens Stræde and Bangs Boder in the old town, which is the birthplace of H.C. Andersen. I was told by numerous locals to find the bronze footprint on the street that will lead me to H.C. Andersen Musuem. The old town is truly beautiful and I literally felt that all the fairy tales I have heard during my childhood all came to live right in front of me! :) Spontaneous thing is what I often end up doing, including booking a ticket to fly all the way from Australia to Denmark. Obviously this trip was so spontaneous that I hardly plan my way. Getting off at the Odense Station, I hopped on to a bus that I believed leads me to the Funen Village and I was told that I could not use my Rejsekort to travel. The friendly bus driver lady suggested me to purchase a all-day ticket that costs me 50DKK (~ 10AUD). I am very grateful that I bumped into a very helpful gentleman, Anton, as he helped me to translate the bus lady's heavy Danish accent and finally figured out about buying the all-day ticket. But fear not, people in Denmark generally speaks good English. Being an accident prone, it was normal for me that I get pretty messed up when I do spontaneous things. So my day started off with me hopping on to the wrong bus and getting off at the wrong stop that to me it looks like middle of nowhere. Right behind the stop that I hopped off the bus was this beautiful small church where most of the churchgoers are elderly people (p/s: I was told that locals referred them as Sunday Driver who drive at a very "safe" speed). The few houses beside the church feature the traditional Funish houses. The beautiful tiny town basically distracted me from being panicked for getting lost in a foreign place. However, the bus was considered pretty frequent on a Sunday (about 30 minutes if I was not mistaken). Personally, I think the laid-back little towns in Odense is the perfect escapade from all the stress at work for me.
Attractions near
Hans Christian Andersen's Childhood Home