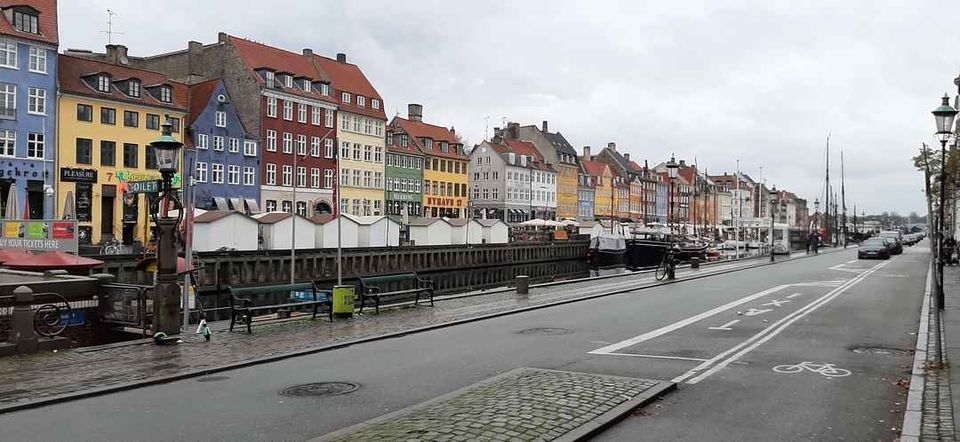 It was during the weekend of an official trip to Denmark when I got a chance to explore this beautiful Scandinavian city of Copenhagen.
Since it was an official trip, my travel and lodging were already taken care of (big relief :P) and all I had to do was to think about the places which had to be visited in the next 2 days.
Before I start with the blog, I would like to share some information about Denmark:
1. You can opt to travel on a cycle as well. Denmark, being a city of cyclists, has a dedicated lane for cyclists.
2. Jaywalking is a punishable offence in Denmark therefore cross the road when the traffic light for pedestrian is green.
3. Denmark is comparatively colder than most of the other European countries therefore carry your woolens with you when travelling from Oct to March. I would also suggest you to carry an umbrella as rains in Denmark are highly sporadic.
4. Public transport system in Denmark is one of the best in the world. You should make sure to purchase the public transport card -"Rejsekort" costing around 100 DKK(1000 INR). You can get the card at the airport itself and it is valid for the intra-city commutation including buses, metros and S-trains. However, you'll have to purchase separate tickets at the Central Station for inter-city destinations. The card can be recharged at any nearby metro station.
5. Europe is an expensive continent to visit and you'll get decent hotels at somewhere around 600-1000 DKK (6000-10000 INR) (with attached washroom) in Central Copenhagen. There is also an option of staying in the rooms with shared washrooms which would be bit cheaper.
6. It is recommended that one should not spend much money on purchasing mineral water as the tap water in Denmark is perfectly drinkable.
7. Danes are very friendly people with almost everyone being good in English. So, communication is not going to be a problem anywhere in Copenhagen at least.
8. The crime rate in Denmark is very low so you can practically roam anywhere without the fear of being getting mugged or worse.
9. For my Indian friends, there is no jet spray in the toilet seats in any country in Europe or most of the countries in the world. There will, however, be toilet rolls available in every toilet.
10. The exchange rate for Danish and Indian currency is 1DKK = 10 INR (approx.).
11. The dietary habit of Danes mostly includes non-vegetarian food so vegetarian people might face a little struggle in finding the food of their choice. However, there are a few Indian and Pakistani restaurants in Central Copenhagen where you can find the vegetarian meal as well.
Having mentioned this, I'll now start sharing my experience of 2 days of exploration in and around Copenhagen.
I stayed at First Hotel Mayfair in Central Copenhagen, around 300m away from Central Station. The best part about staying in Central Copenhagen is that all the beautiful places are at a walking distance from you so I preferred walking over cycling.
The first thing I planned on visiting was Nyhavn. There are M trains (M3) from København H (Central Station) to Kongens Nytrov Station operating at regular intervals. It took 10-15 mins from Metro and then an extra walk of 300m - 500m to reach Nyhavn.
Nyhavn - place where brightly colored 17th and early 18th century townhouses and bars, cafes and restaurants are lined together at the bank of the canal which is harboring many historical wooden ships.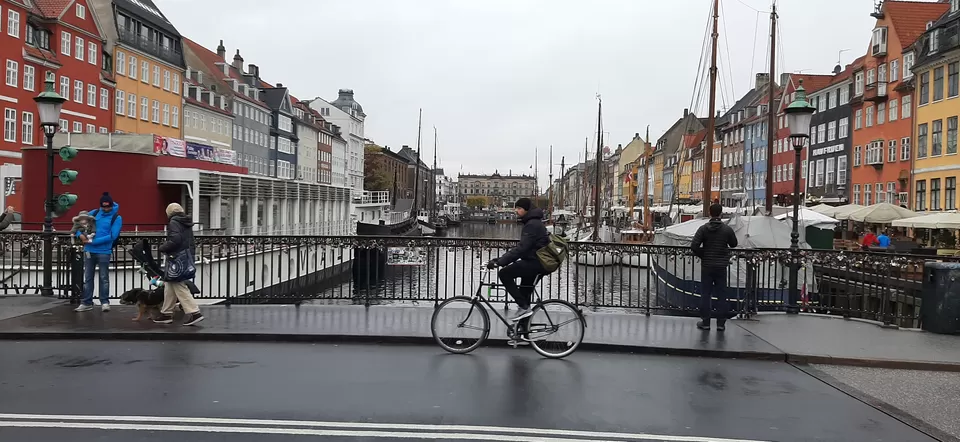 I reached Nyhavn around 9.00 am only to realize that I was an early bird there. There were quite many people still drinking in the bars and on the streets - probably since the night enjoying the long awaited weekend :). Apart from that, the place was very silent with a few people cycling and jogging.
At 9.30 am, the ticket window for the canal tour opened. The ticket costed around 120 DKK (1200 INR) per person. After purchasing the ticket, I settled in to the ferry, plugged in my headphones (provided by ferry operators), switched to the English language tour guiding option (it had the option of choosing from English, German, French, Danish, Italian, Portuguese and a few other languages) and eagerly waited for the canal tour to start.
The tour started at 10.00 am with many low bridges where we had to watch our head! The tour mainly covered The Parliament, Stock Exchange, The Copenhagen Opera House, Blox building, Gammel Strand, Copenhill, Amalienborg Palace, Christiansborg Palace, Royal Danish Navy Museum, the impressive Black Diamond Library and of course, the Little Mermaid.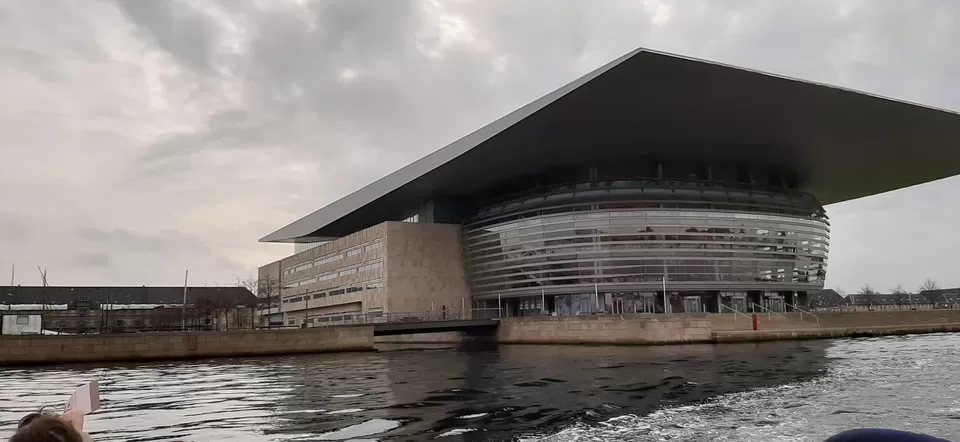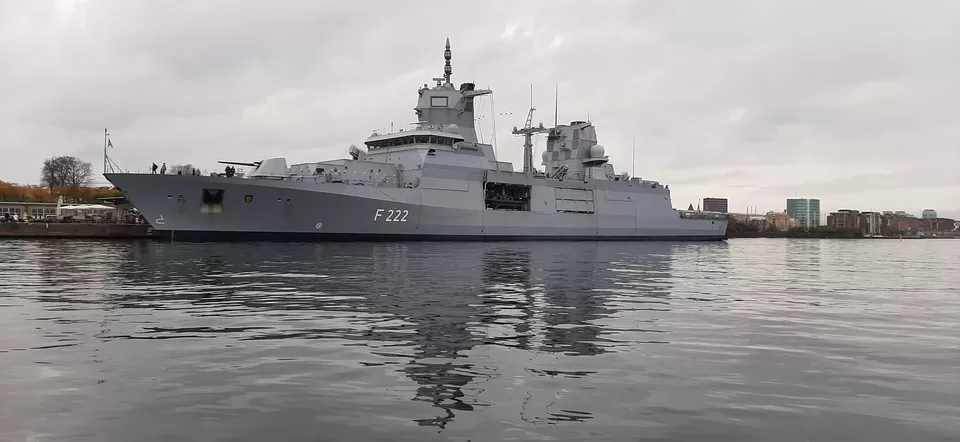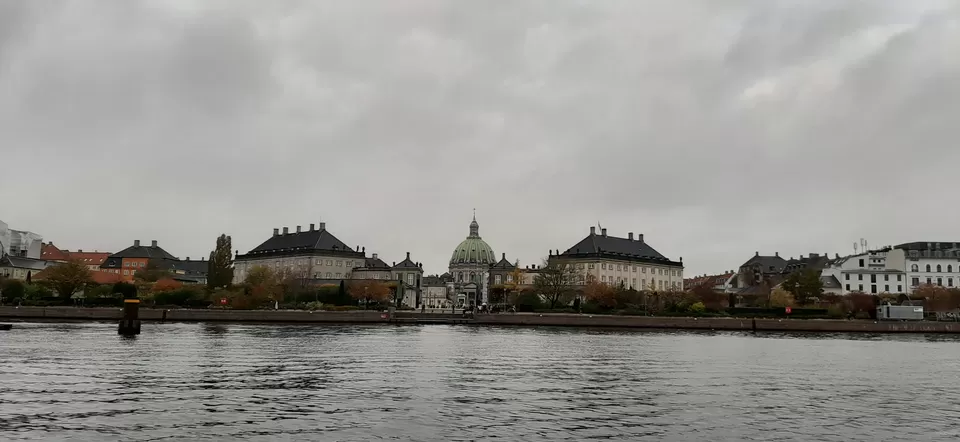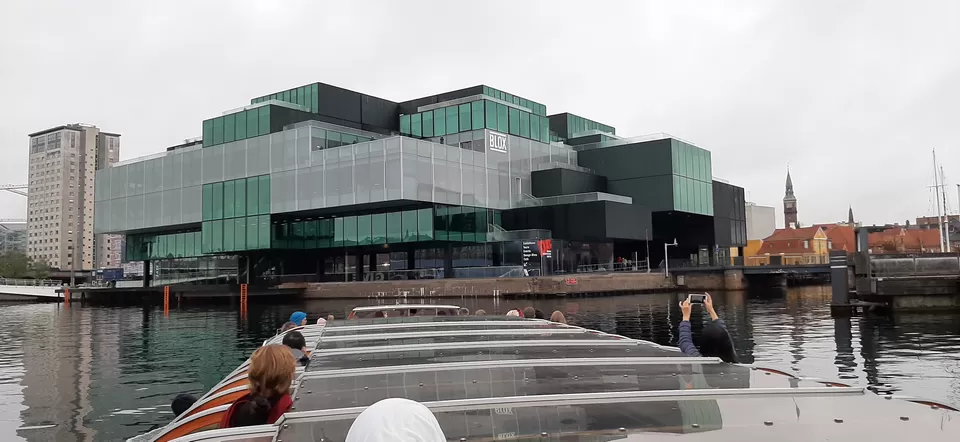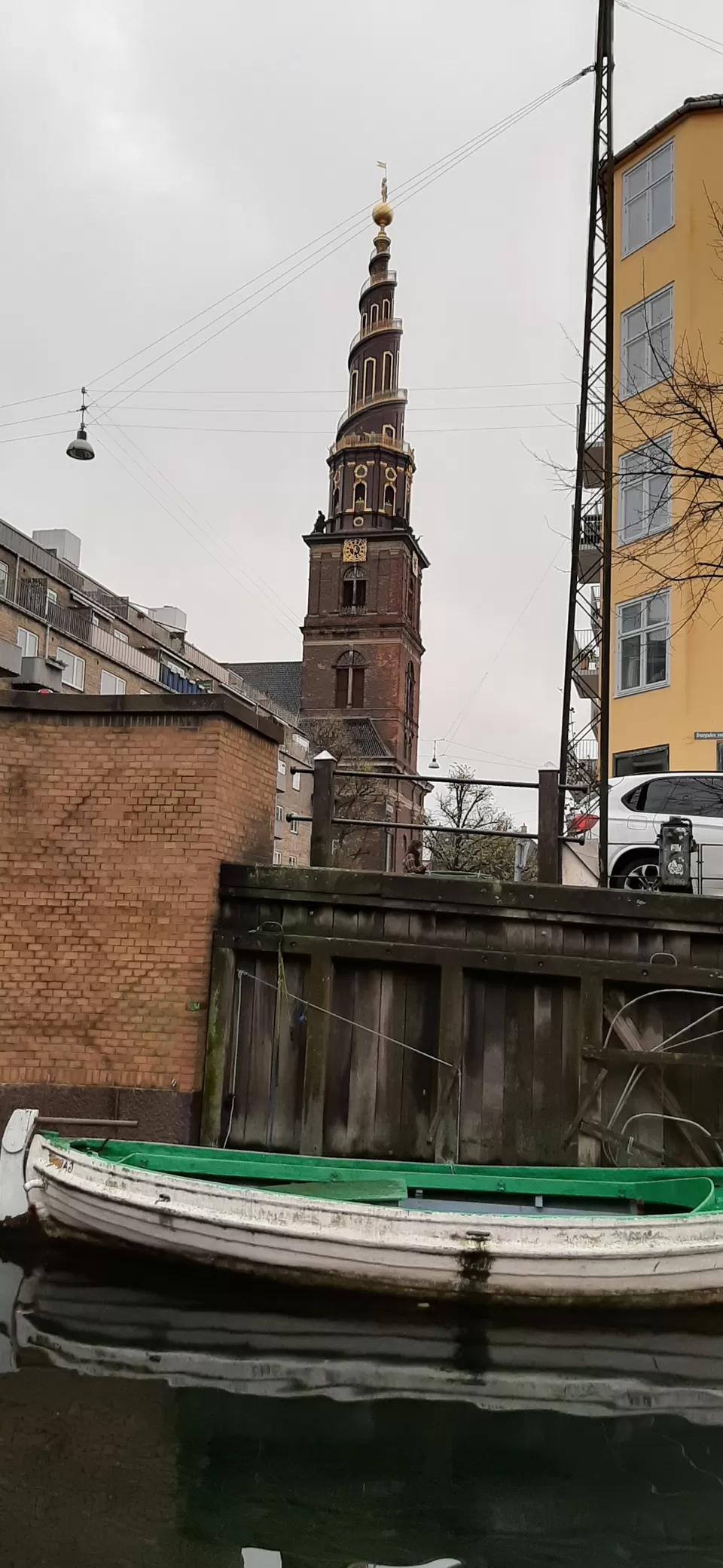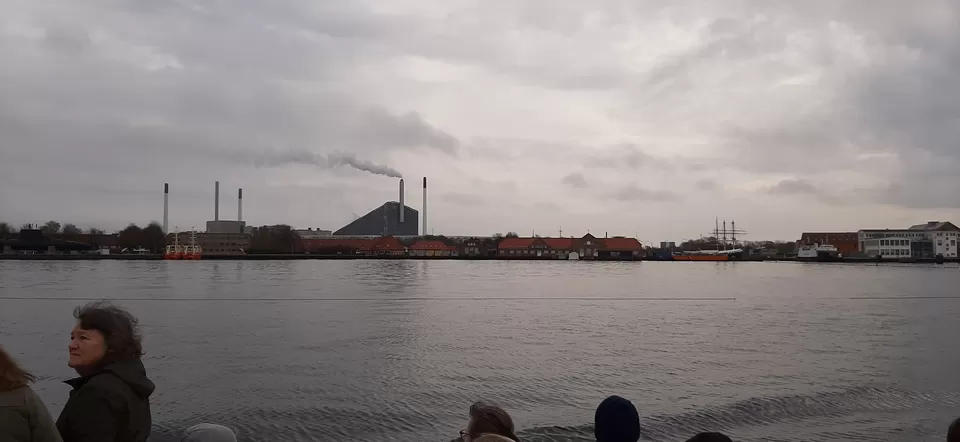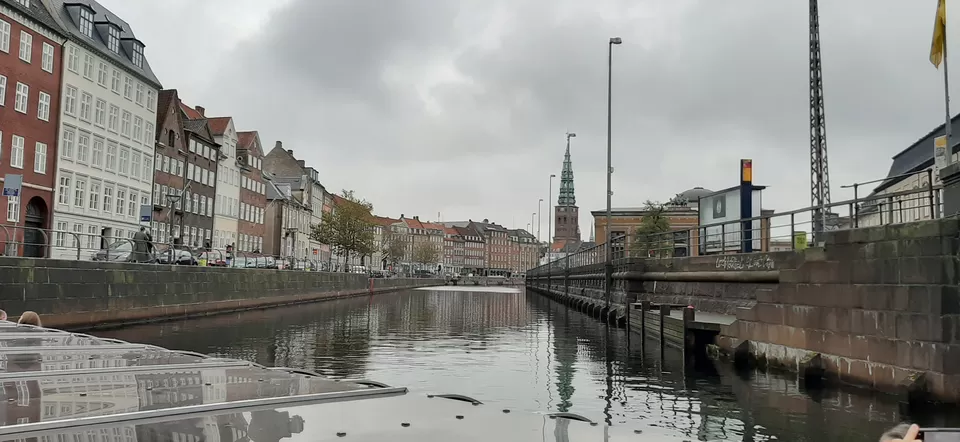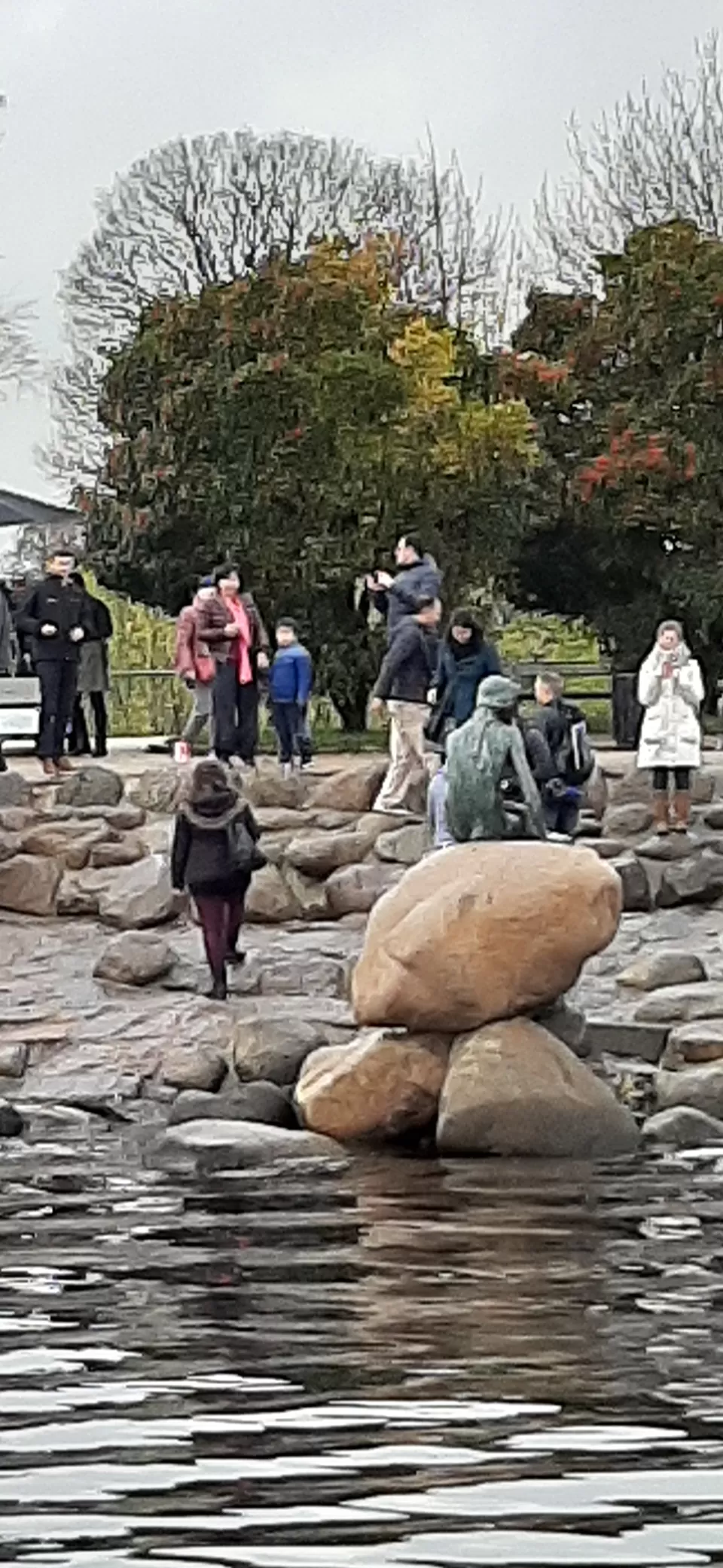 The tour lasted for an hour and I was back at Nyhavn amazed after seeing some of the wonderful engineering works of the Danes. It took me some time to come out of it before starting my journey ahead.
A few meters ahead of Nyhavn, there is an Inner Harbour Bridge which is a bridge specially designed for walking or biking from Nyhavn to Nordatlantens Brygge across the harbour.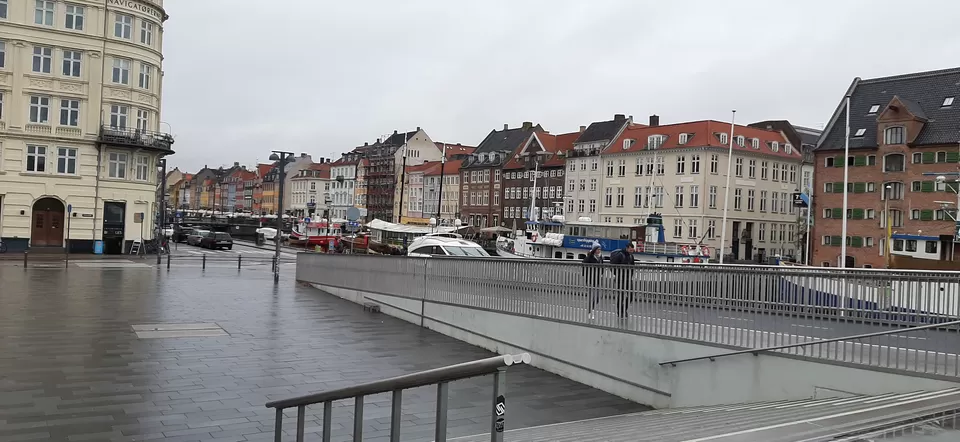 No motorized vehicle was allowed on the bridge thereby making it quite a unique bridge in itself. The views from the bridge were also very splendid.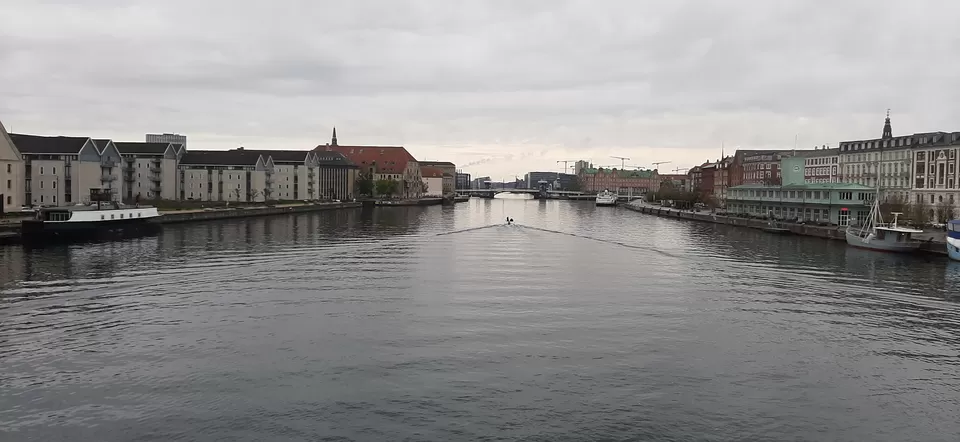 15 mins of walk ahead of Inner Harbour Bridge leads you to the free town of Christiania.
Christiania is a former military base that sat abandoned for many years before becoming the neighborhood we know today. In 1971, a group of hippies broke down the barricades and began squatting there. Nowadays, approximately 900 people live in the area, comprising a community that has its own rules and regulations completely independent of the Danish government.
It is mainly famous due to the cannabis trade taking place in its "Green Light District." You can visit there if you want to see a hippie culture and a 'high'ly chilled out way of life style. Photography is not allowed at many places.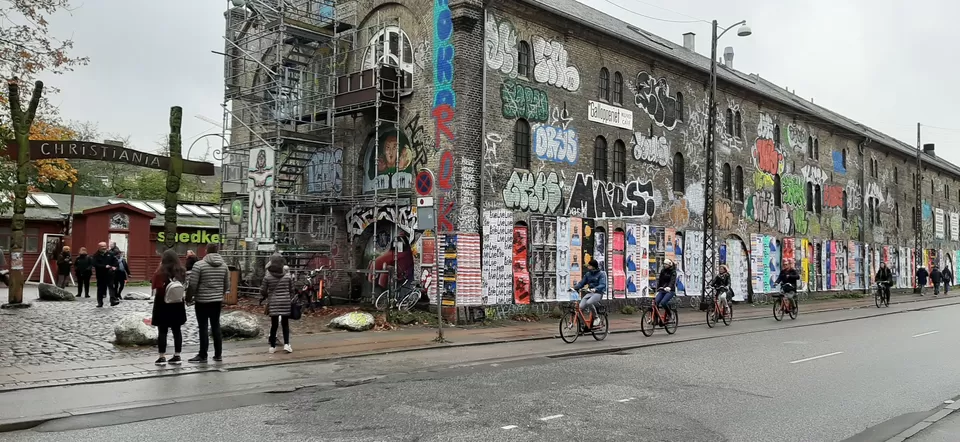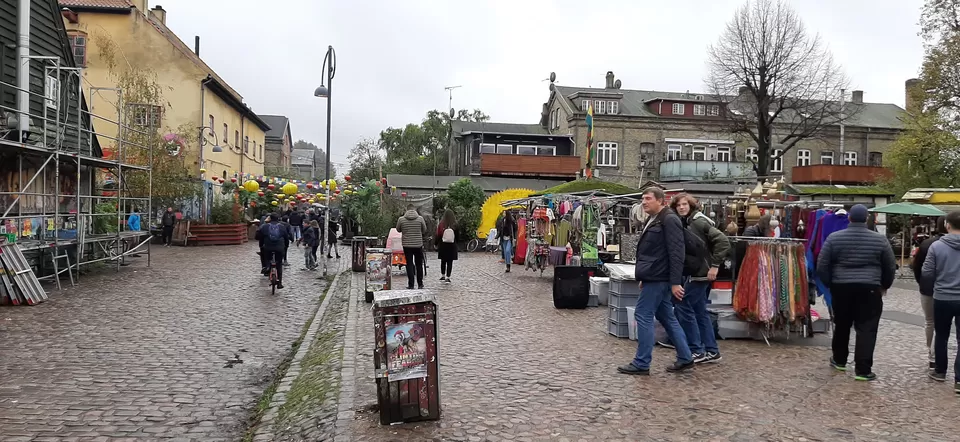 Next thing on my bucket list was Guinness World Records Museum. As it is close to the Kongens Nytrov Station, it took another 20-25 mins to reach there.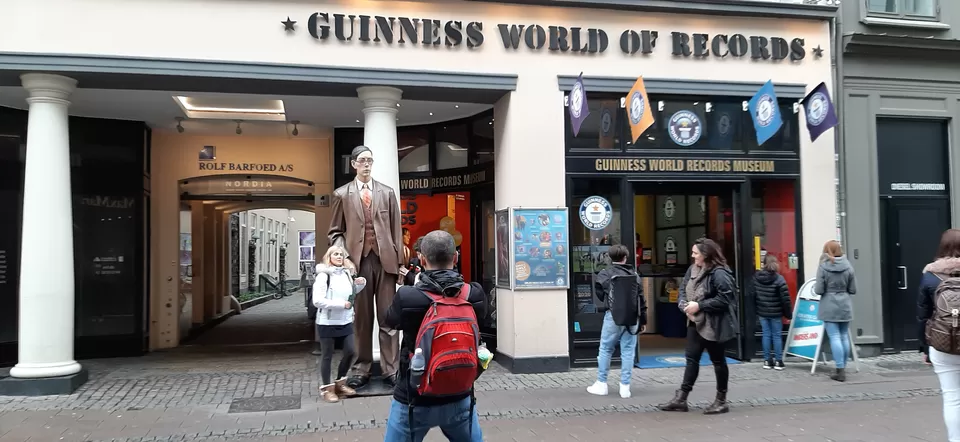 The entry fee for the tour was around 105 DKK (INR 1050). The museum had the most incredible world records from all over. The fastest, the highest, strongest sn You can also test yourself in the museum's new activity room and explore the wonders on the new big touch screens.
We can see spectacular milestones in human history, fantastic achievements, unique wonders of the animal kingdom and loads of bizarre and grotesque records, you never knew existed.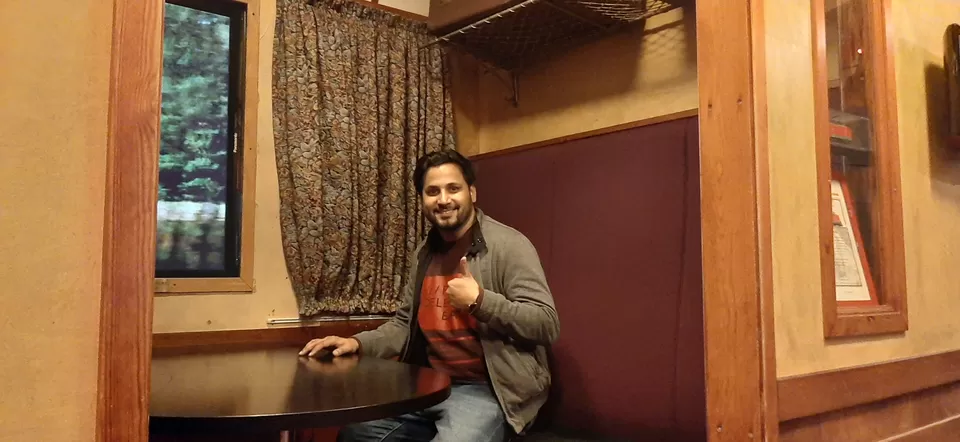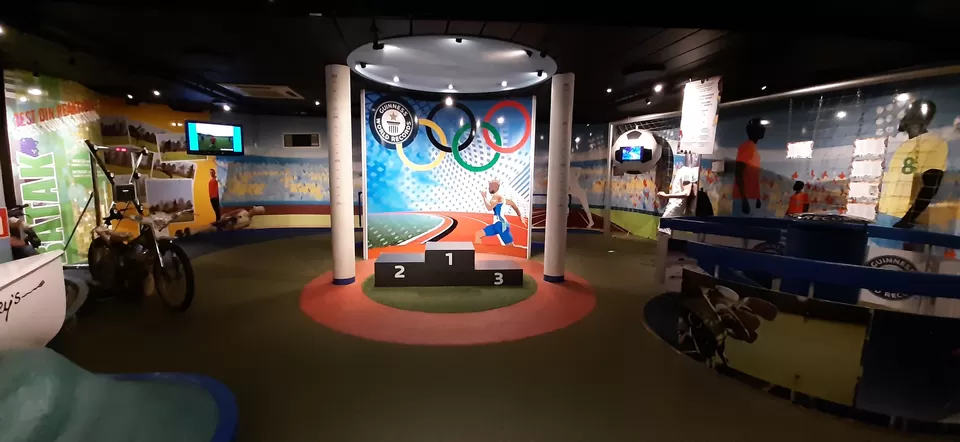 The tour of the museum lasted for an hour after which I chose to give my legs a break by having lunch at the nearest McDonald's. I looked at the clock and it was 2.00 pm by then.
From there I went to the metro station which was 5 minutes walk just to return back to Central Copenhagen to visit my final and the most sought for destination of the day - Tivoli Gardens. It was at a 5-10 minutes walk from Copenhagen Central Station.
Tivoli Gardens is an amusement park and pleasure garden in Copenhagen, Denmark. The park is the second-oldest operating amusement park in the world- after Dyrehavsbakken in nearby Klampenborg, also in Denmark. Tivoli is also the second-most popular seasonal amusement park in the world after Europa-Park.
During my visit to Denmark, Halloween celebrations were underway so Tivoli was also decorated in Halloween theme - my first encounter of this beautiful 'pumpkin and remembering the dead' festival.
The entry fee was 140 DKK (1400 INR) and if you wanted rides in the amusement park too, it costed around 300 DKK (3000 INR) in total. Since I was on a solo trip, I chose the tour only.
I was awe-struck on entering the garden as I had never witnessed anything like this ever before. The gardens were so ravishingly decorated with kids playing, parents relaxing and the rides - I mean I could see the roller coaster going right over my head in the amusement park.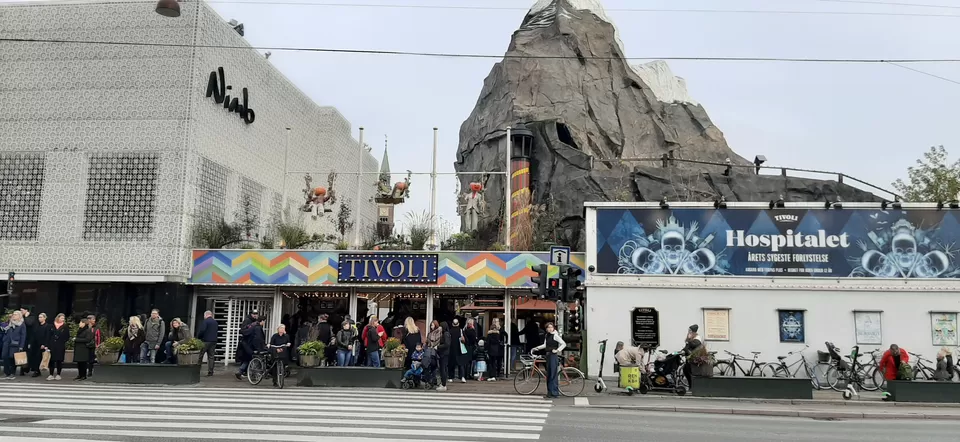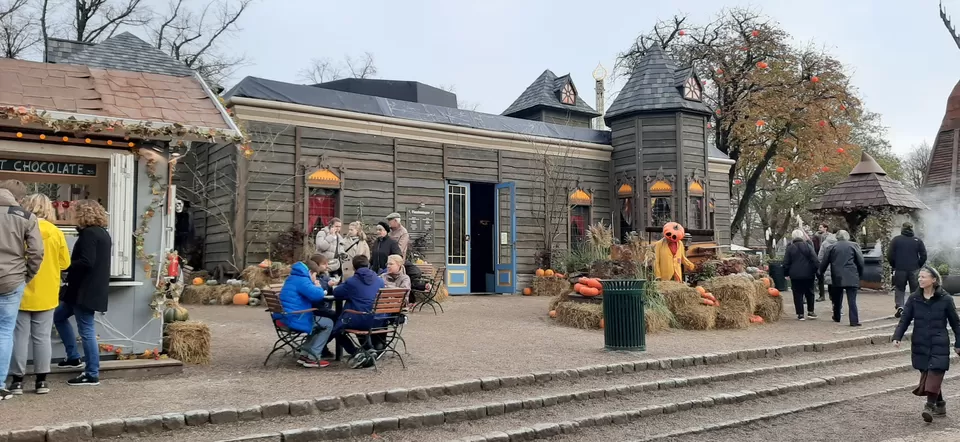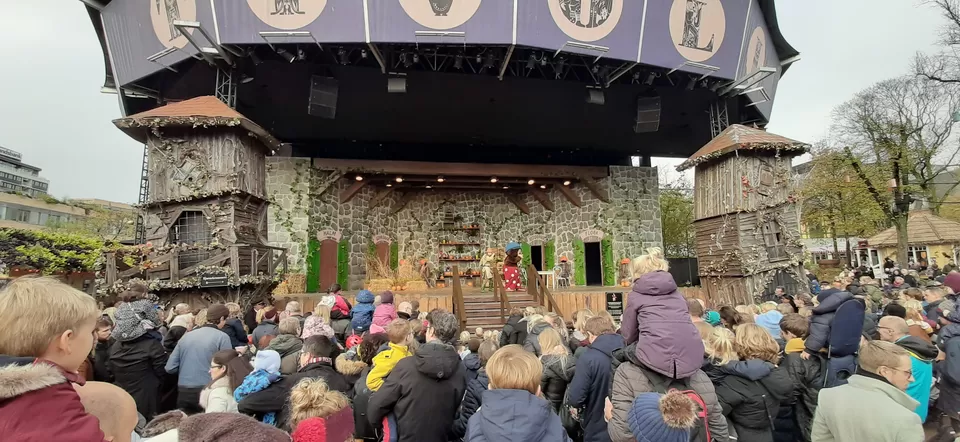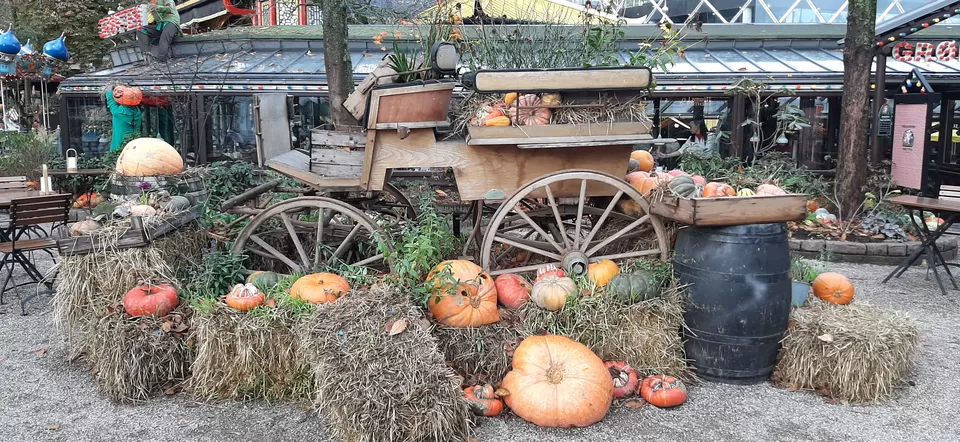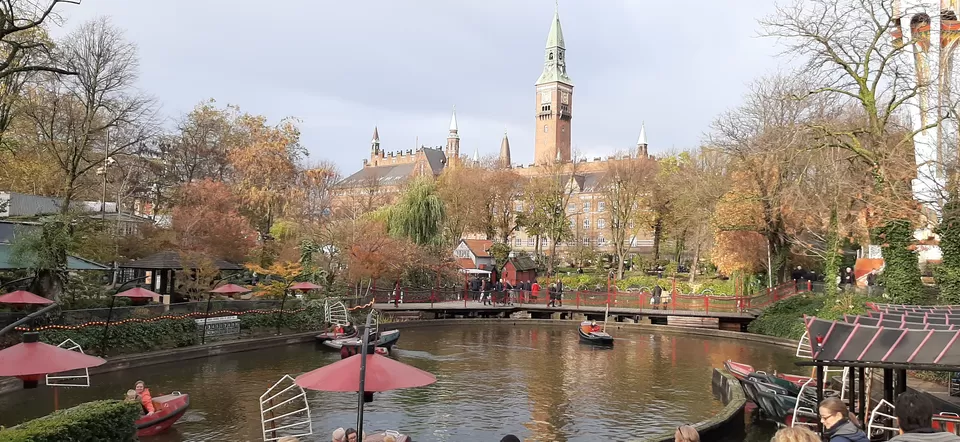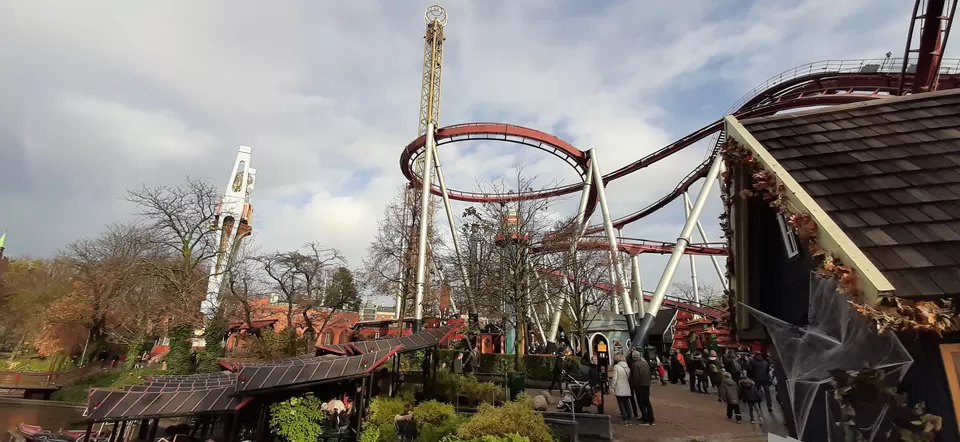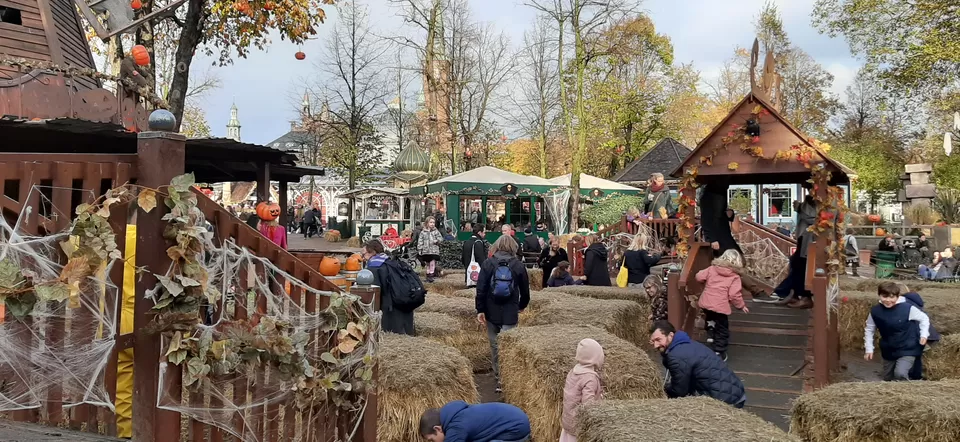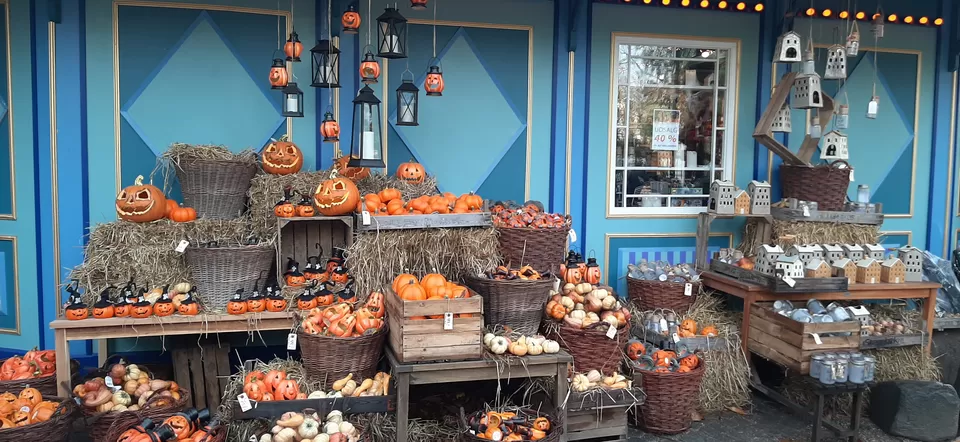 It was almost evening when I came out of that 'once in a lifetime' experience and headed straight towards my hotel. I had my dinner at 'Kebabish', a place close to my hotel and where you get the option of choosing from a wide variety of Indian & Mughlai food. I called it a day as my legs had given up and headed straight to my bed.
I got up the next day and had my breakfast in the hotel and headed straight towards my first destination of the day - Carlsberg Visitor Center.
It was a 15 min walk from my hotel to the visitor center. I was already informed that the visitor center is undergoing renovation and is closed for the tourists, however, this unending anxiety of visiting the place which makes 'Probably the best beer in the world' made me go there. I reached around 9.00 am and was able to click some pictures as memories.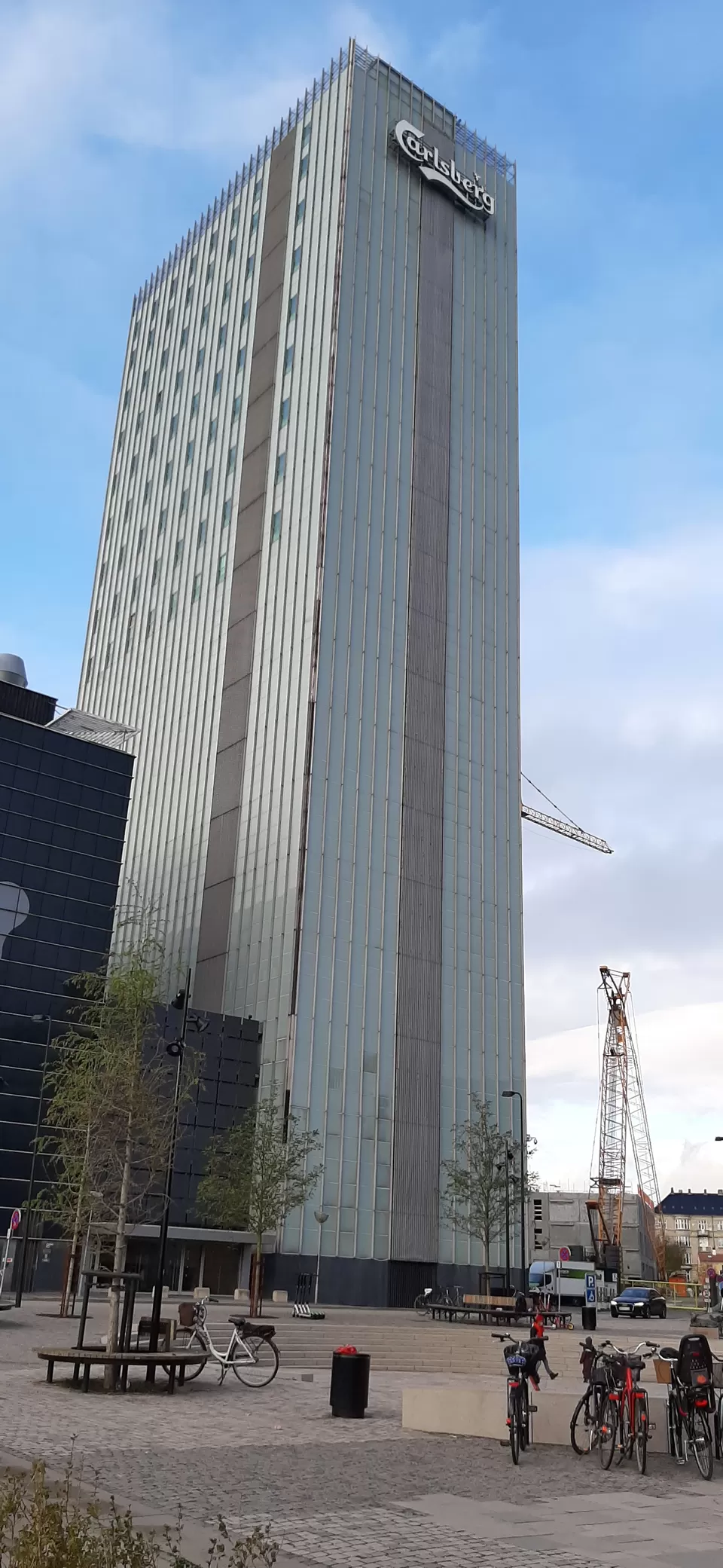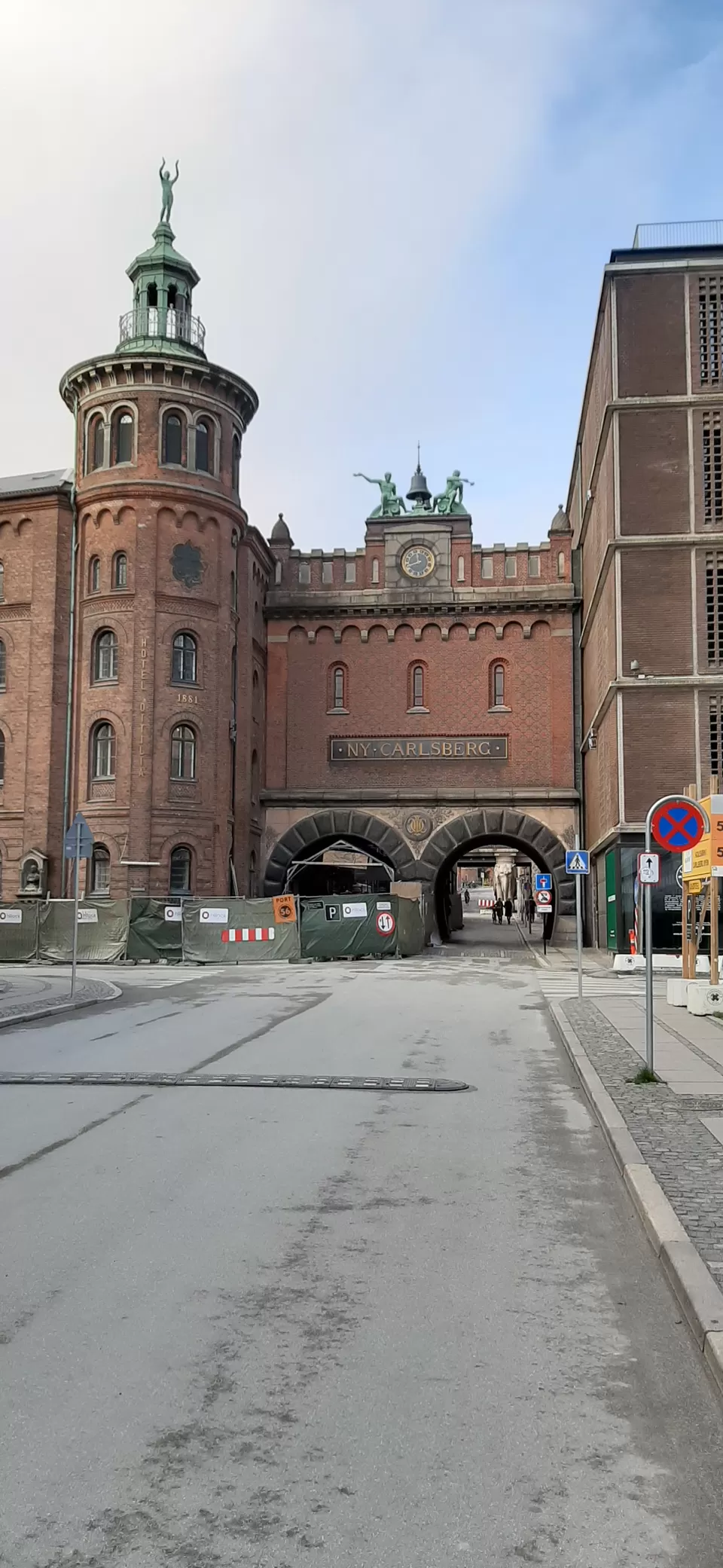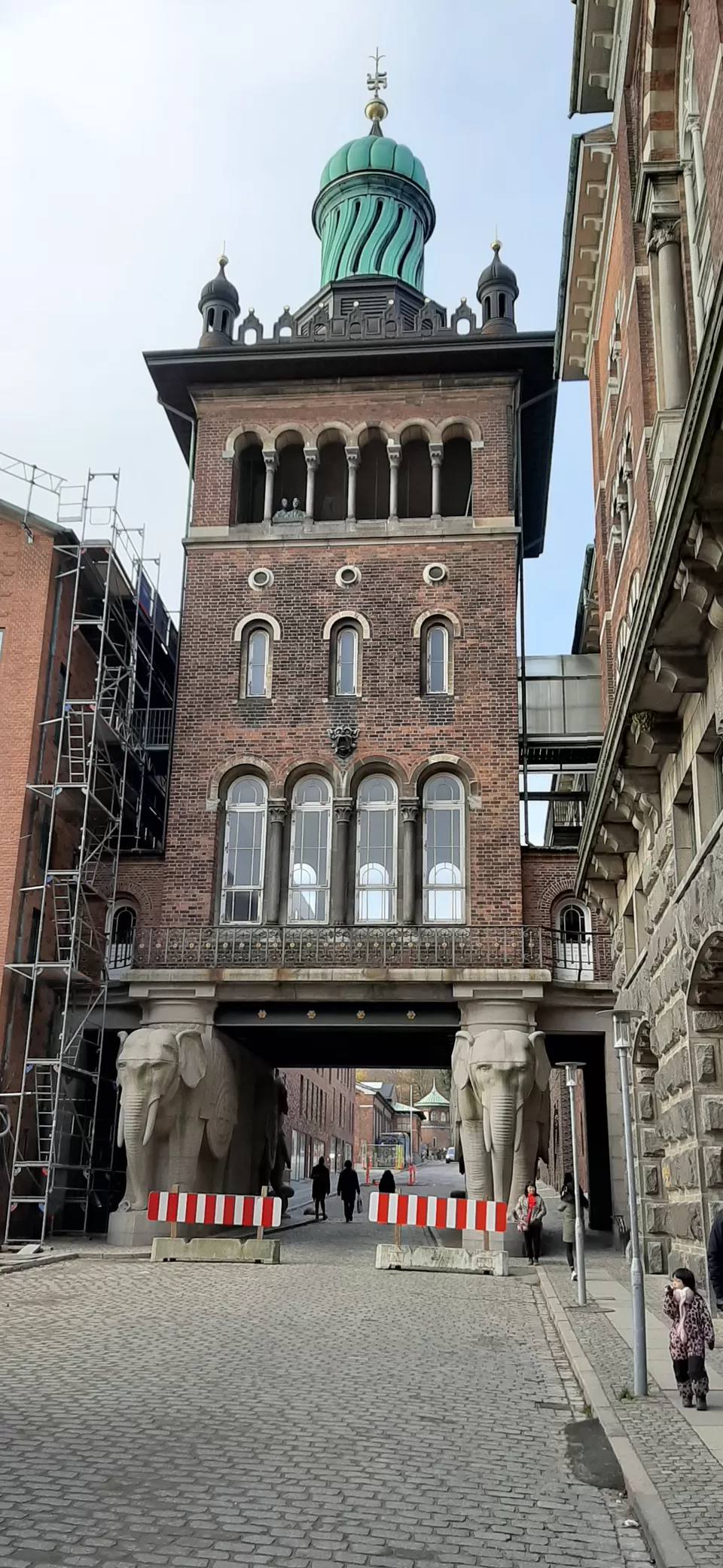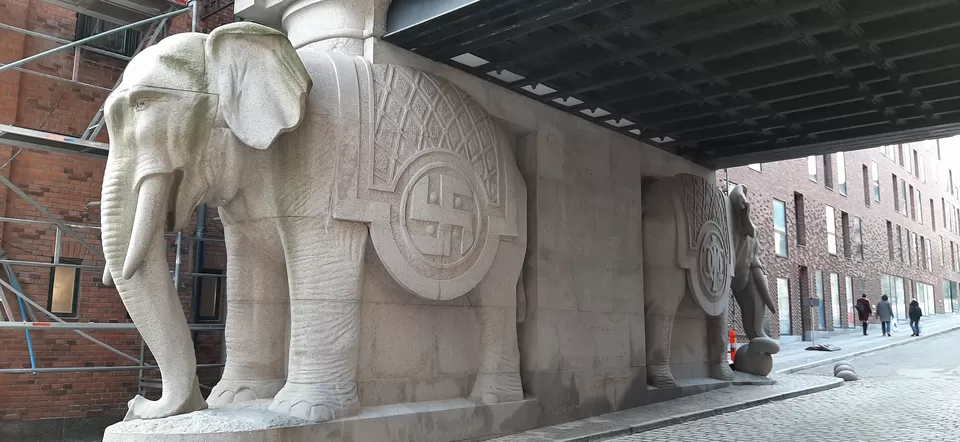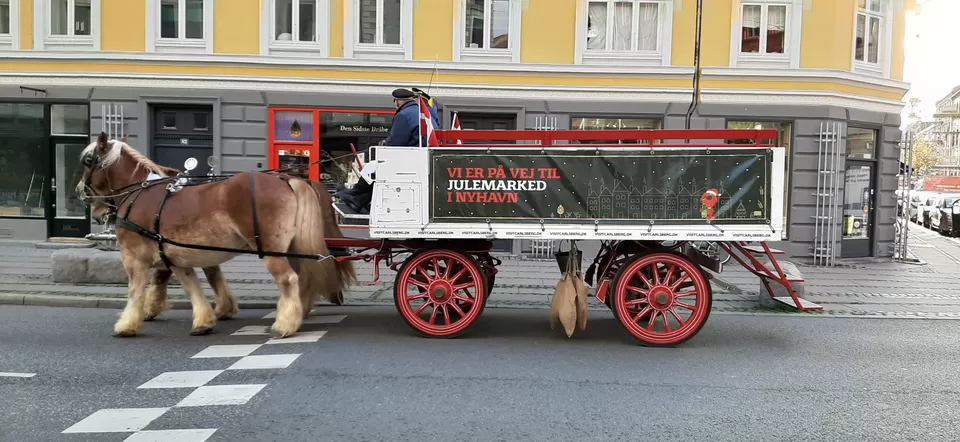 After visiting Carlsberg, I walked towards the Central Station for my next destination of the day - Kronborg castle.
You've to get a separate ticket from the ticket vending machine for Helsingør station as your local commuting card doesn't work for inter-city commutation. The ticket costed me 120 DKK (1200 INR) for one way.
It took around an hour to reach Helsingør from Central Station on a train ride with many picturesque landscapes along the journey. I reached around 12.00 pm.
Kronborg is a castle and stronghold in the town of Helsingør, Denmark. Immortalized as Elsinore in William Shakespeare's play Hamlet, it is situated on the extreme northeastern tip of the island of Zealand at the narrowest point of the Øresund.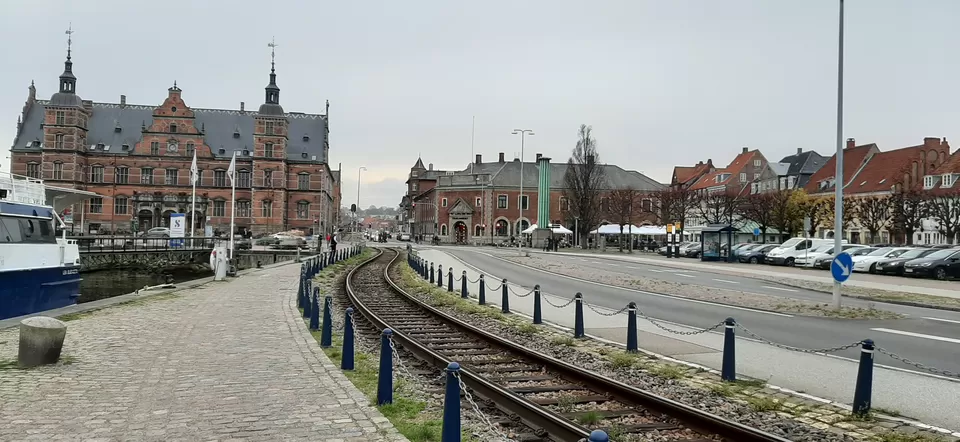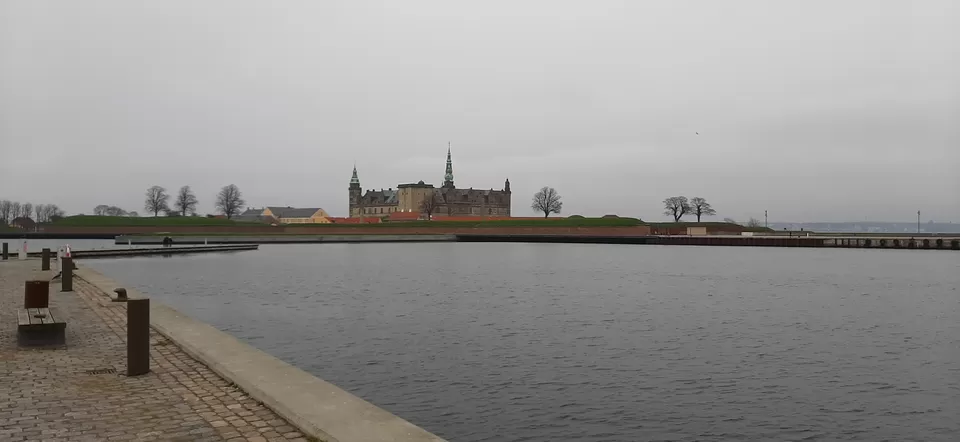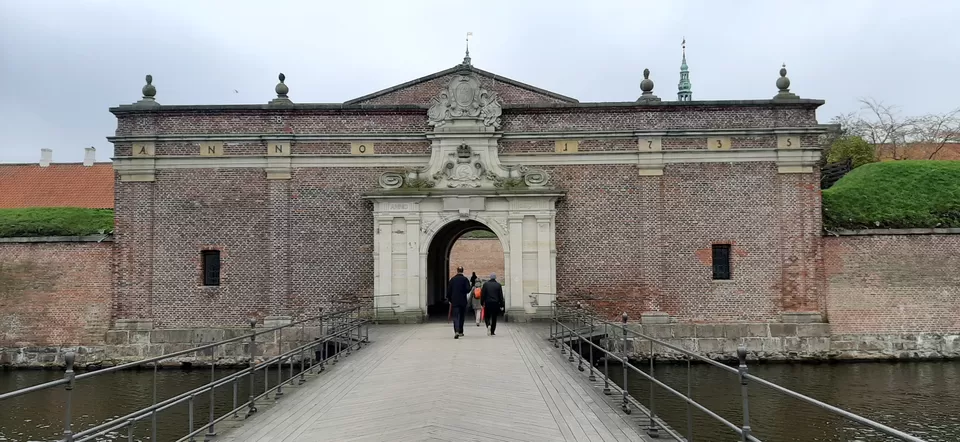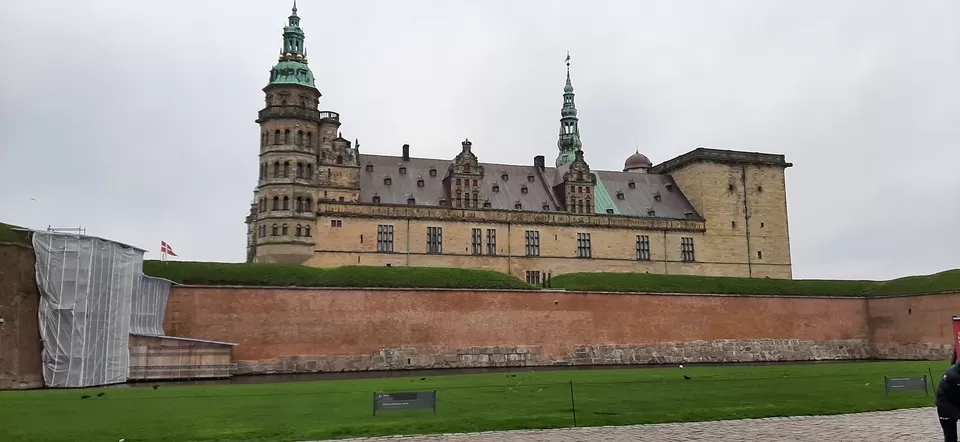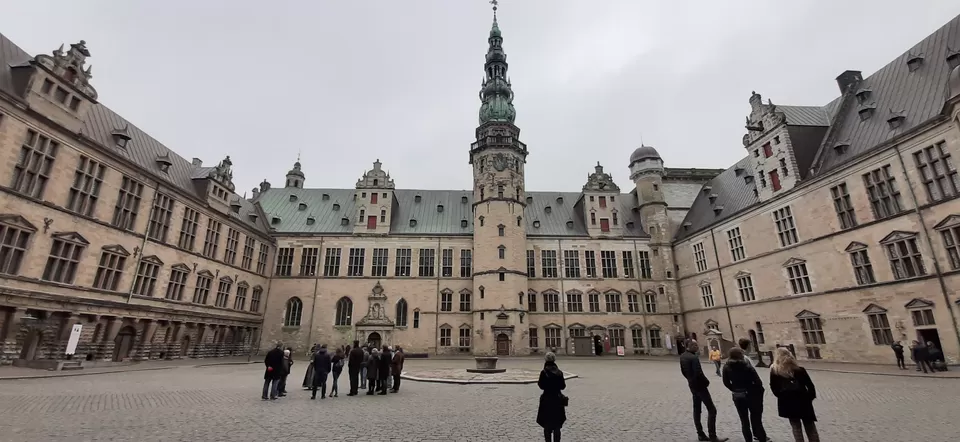 The entry charges in the castle were 90 DKK (900 INR). Inside the castle you can see Royal apartments, the ballroom, little hall, the kitchen and the chapel.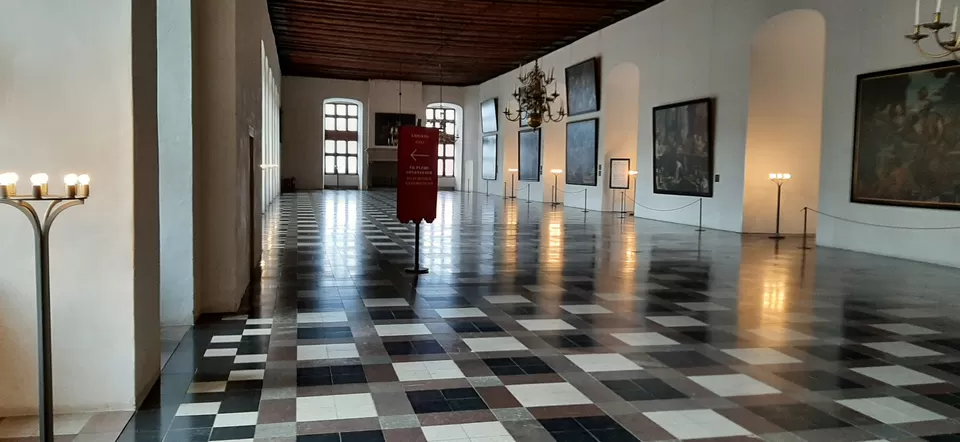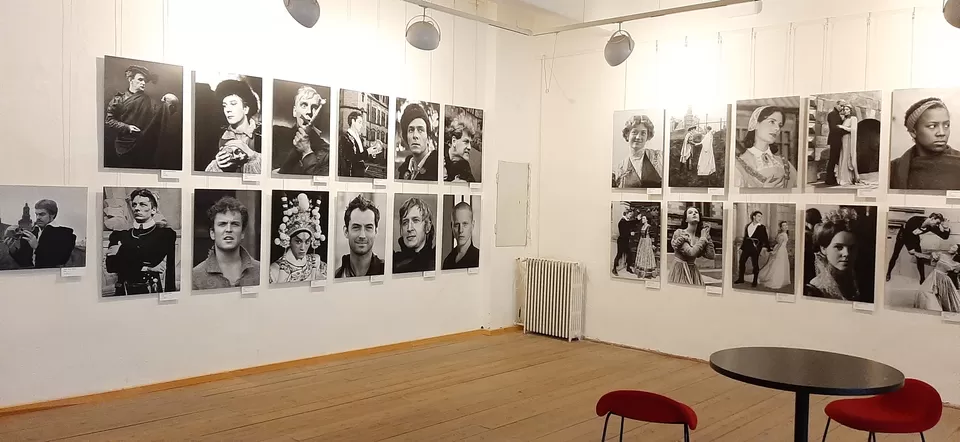 Don't forget to look for Ogier the Dane (Danish: Holger Danske) in the castle's case mates where he sleeps until he is needed to save his homeland. A statue of the sleeping Ogier has been placed in the castle.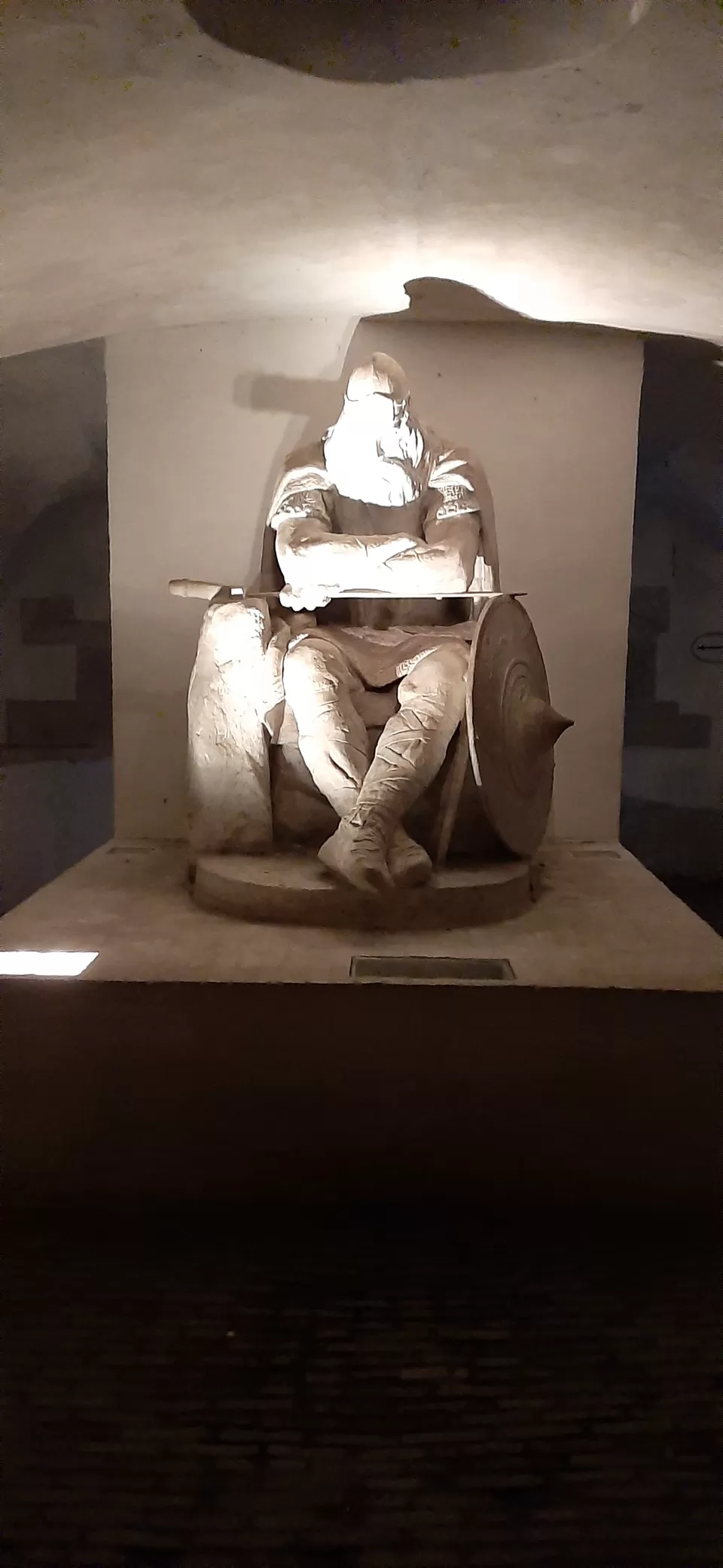 I stayed at the castle for 1.5 hours. Along the way, I also observed a lot of colourful buildings known as the Garrison fortress.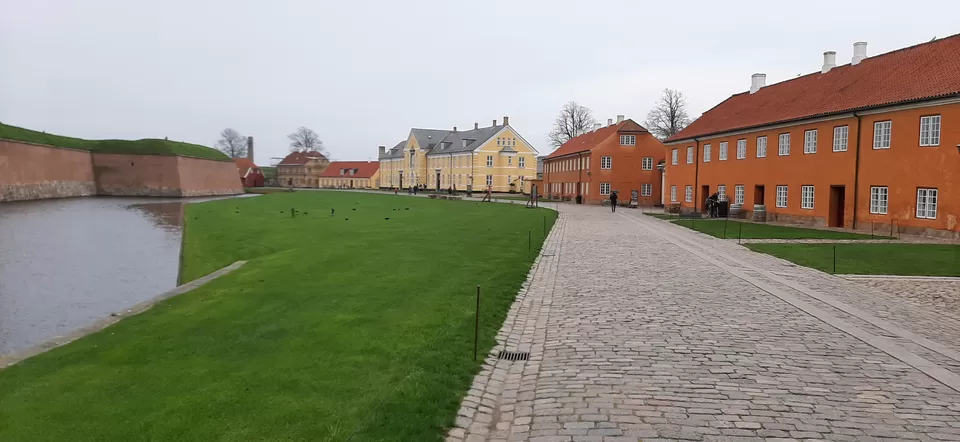 After returning back to the Helsingør station, I again bought the return ticket for 120 DKK (1200 INR) from the ticket vending machine for my way back to the Central Station. I reached Copenhagen around 4.00 pm and went to see the local market around the Copenhagen City Hall after having lunch at the Central Station.
The market is pretty good one with mostly high end brands. You can, of course, indulge in shopping for your loved ones over there.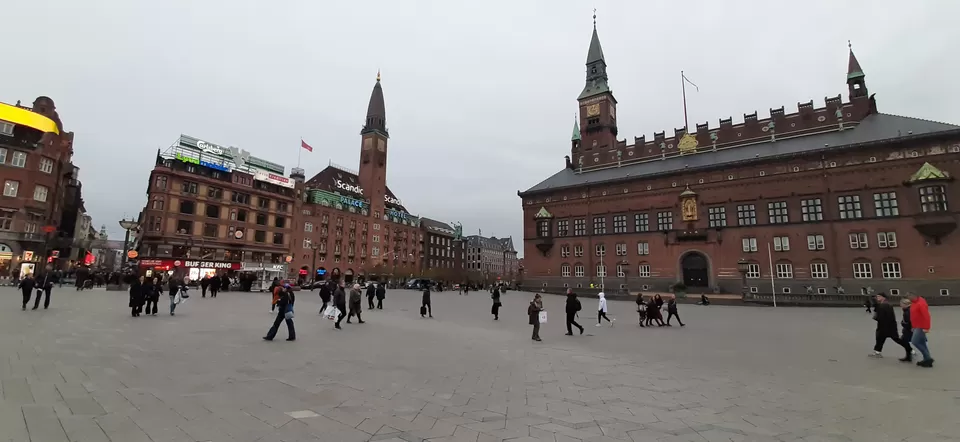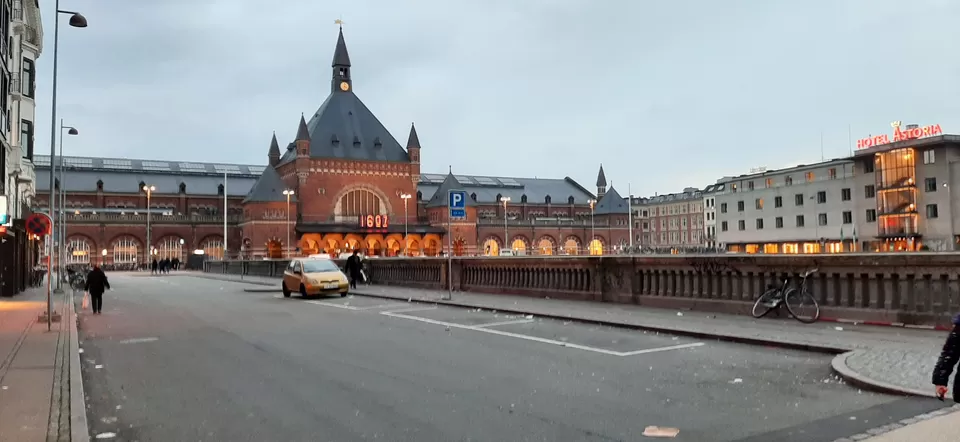 I planned on tasting traditional Danish dinner at Jensen Bøfhus and ordered Juleand (christmas duck) served with boiled potatoes - a perfect way to end my day and solo trip with.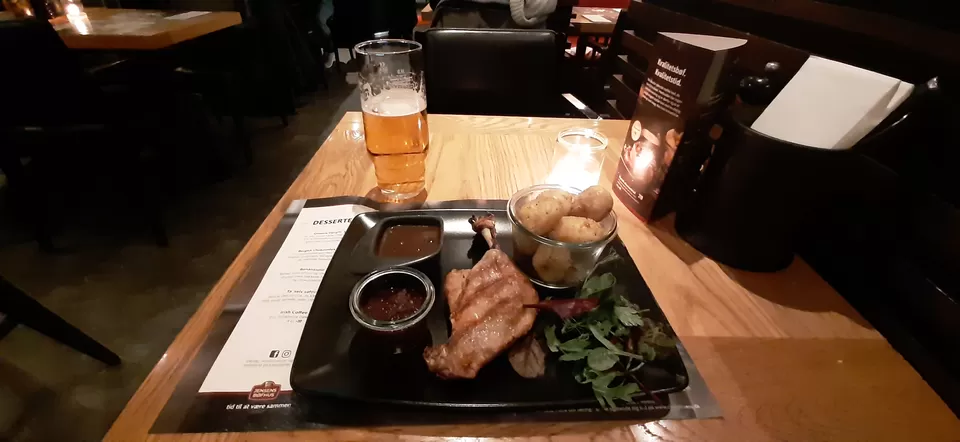 Denmark is a very beautiful country to visit and my experience of the Scandinavian culture inspires me to visit the country again, hopefully with more time to spare.
If you found this blog useful please follow me.
Hope the information shared is of help to you. Feel free to share your doubts/suggestion/feedback in the comments section.