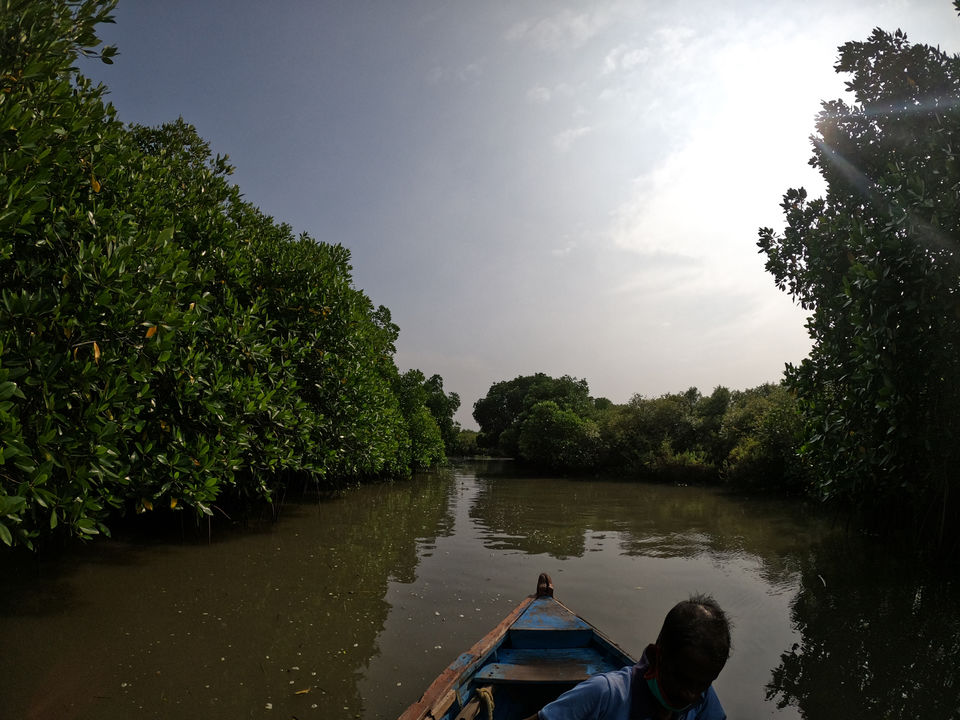 Well, for most people planning their getaway to Pondicherry, the definition would be sandy beaches, maybe some surfing, lot of parties, french architecture and colonial vibes, pretty cafes and shopping. This gem of a place is for people looking to simply go beyond :)
If you crave for a good road trip, lush green paddy fields and a quite boating trip in a mangrove forest, read right ahead :)
Spread across a massive 1,100 hectares, the mangrove forest in Pichavaram is the world's second largest, after Sundarbans. Located in the Cuddalore district of Tamil Nadu, Pichavaram is a laid back village near Chidambaram in Tamil Nadu and just about a 2 hour drive from Pondicherry. Usually it doesn't make it into the list for most people visiting Pondy, but is highly highly recommended if you would want to experience something really unique :)
We drove down from Pondicherry, started around 12 and reached around 2pm. The entire drive is scenic - you get a little bit of highway from Pondicherry, hustle bustle of the cities that you cut through a bit and then scenic views of vast green paddy fields.
As we entered near the Pichavaram Mangrove area, we were stopped on the way by a few folks who offered to take us for a ride through the mangroves. Thankfully we did not listen to them, as they were charging somewhere around 2000 INR, while the actual cost is just 340INR. Safe to say, just stick to Google maps to lead you to the Pichavaram Mangrove Forest. There the entry fees are regulated through TN Forest / Tourism board and you can go with that.
You can opt for either a row boat or a motor boat at the Mangrove forest. We chose to go in a row boat, it is slower, but gives you flexibility to explore the mangroves at length as the boatmen can navigate deep into the mangroves, unlike with the motor boat. We paid around 340 INR for a 1 hour ride. They usually have multiple options with different time duration rides, but since they had just opened after the pandemic, they had restricted to just the 1 hour ones.
As we sat on the boat, we got a chatty boatman who was telling us tales of various movies that were shot here (Thuparivalan and multiple others), many many actors and actresses who have been here for the shoots making it very interesting for the folks in and around. When we started off, it was just looking like a vast expanse of green mangrove forests all across, which was okay, but not that impressive, to be honest. This is where if you wait out a bit, they manoeuvre the boat through some of the inner trails taking us deep into the mangroves, literally through spots where you have the trees forming a canopy on top of you and you can glide right over. Very very impressed :)
The boatman also nudged us that for something extra he would skip the usual and take a detour to take us a bit more deeper into the mangroves if we were up for it. He initially quoted somewhere around 500INR extra, but ultimately we agreed for around 300INR. That part of the ride was pretty interesting, going deeper into the mangroves, greenery all around, sometimes the branches are almost at our head level and we would need to duck a bit as well. And out chatty boatman was also very excited to point out the shoot spots for some of the well known Tamil movies.
Enjoy some of the pictures below shot at Pichavaram Mangrove Forest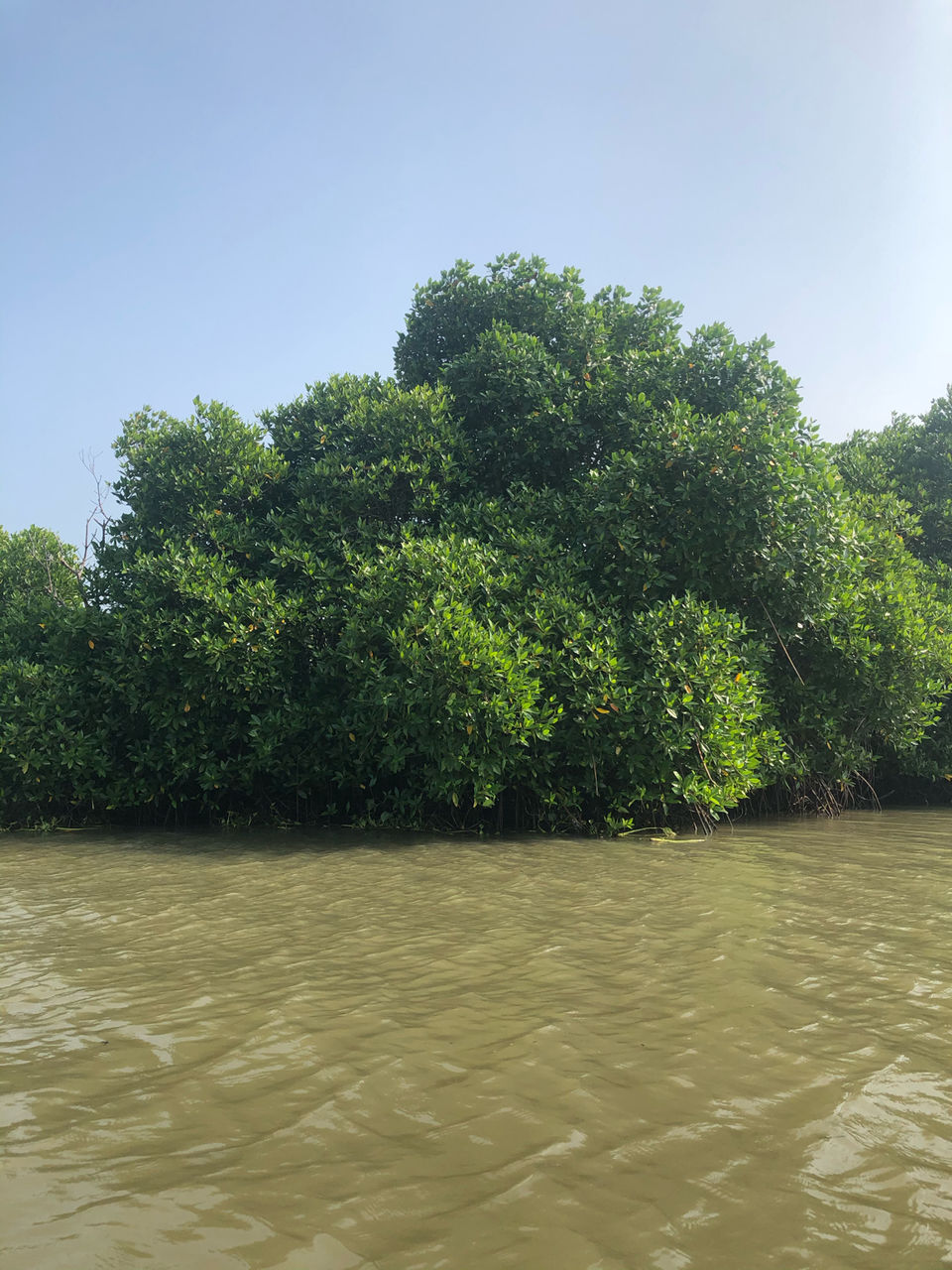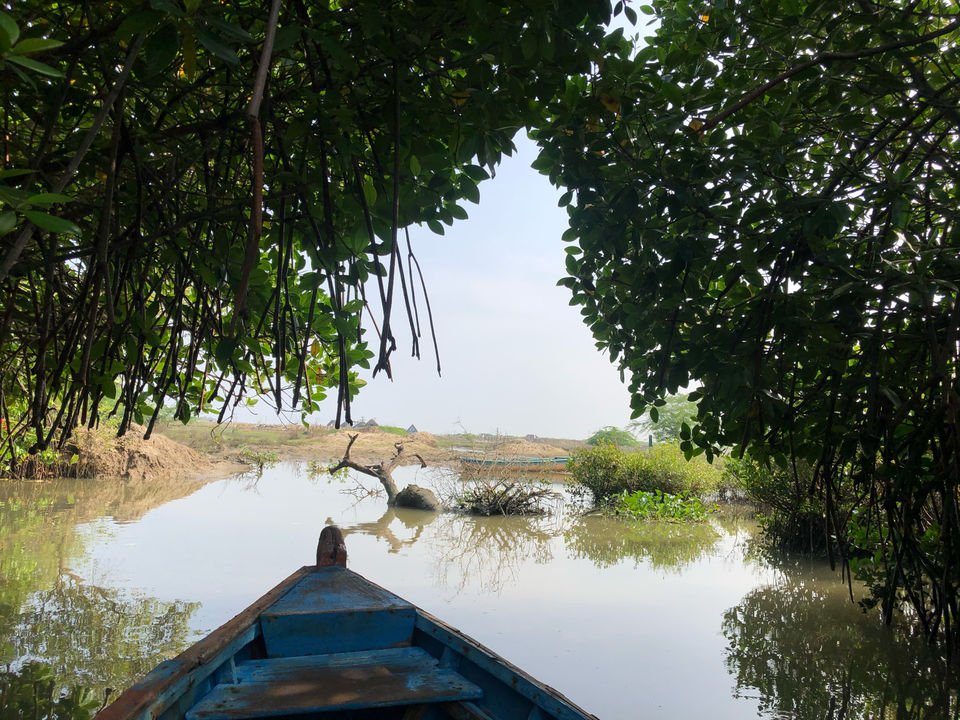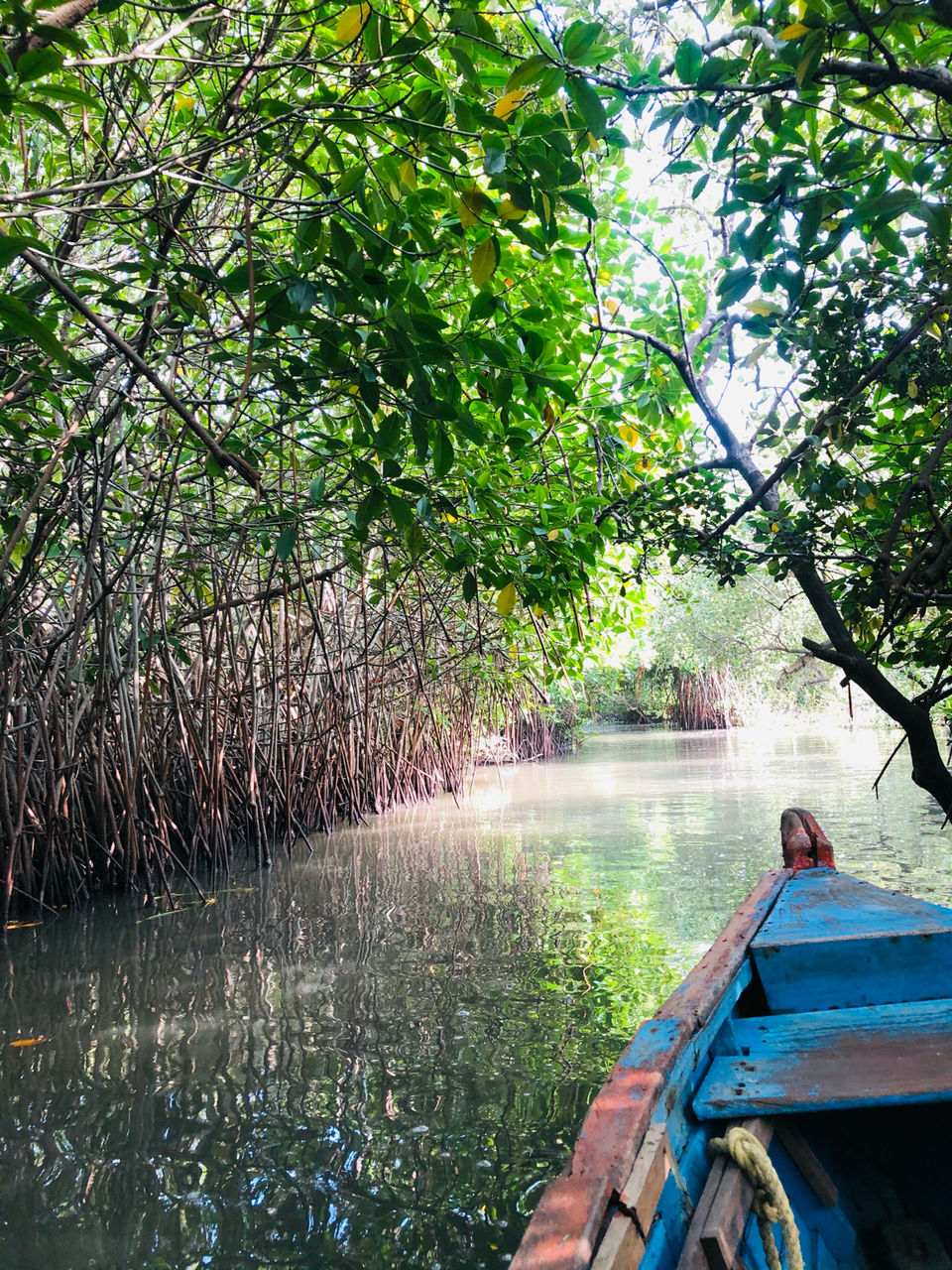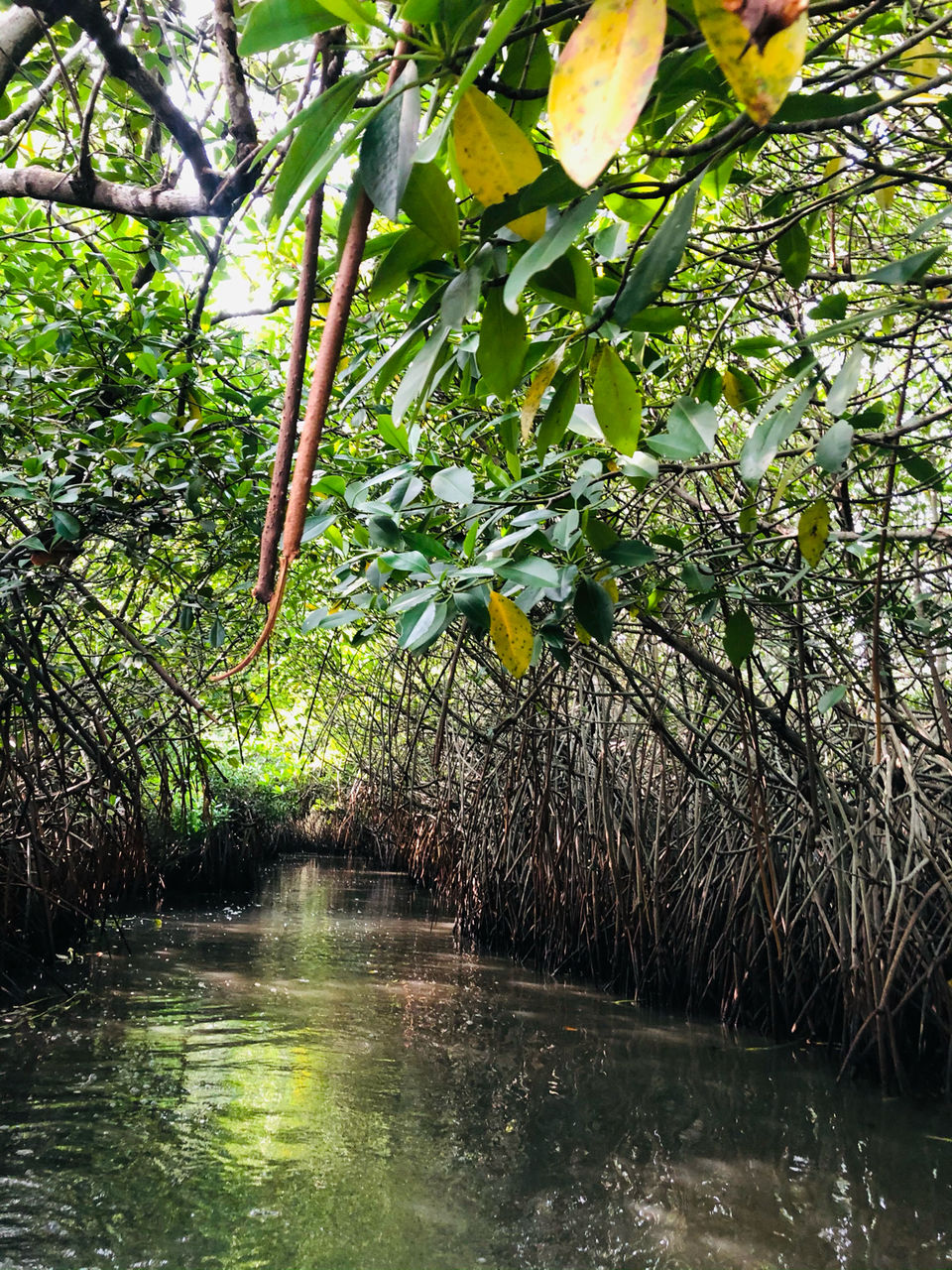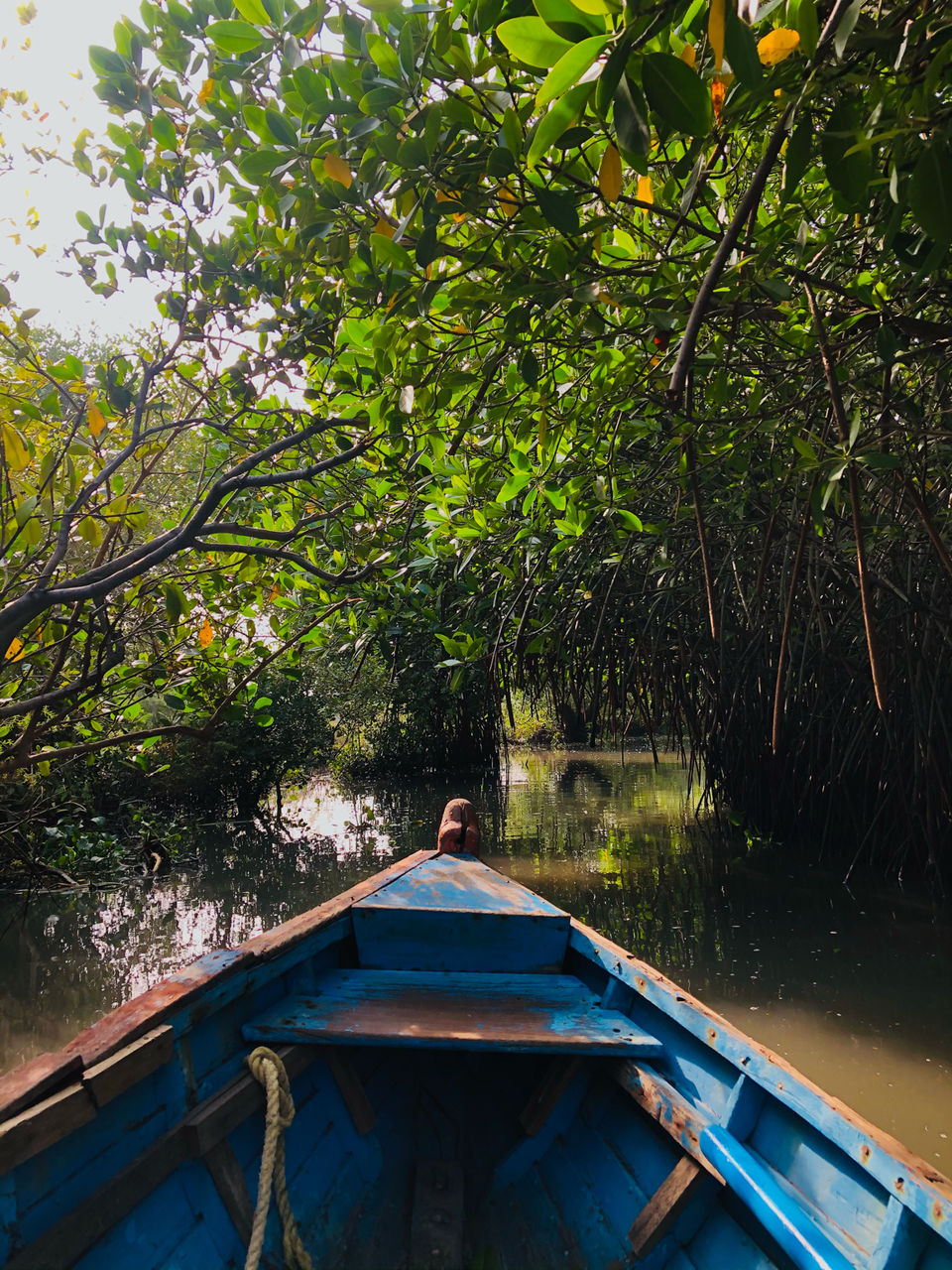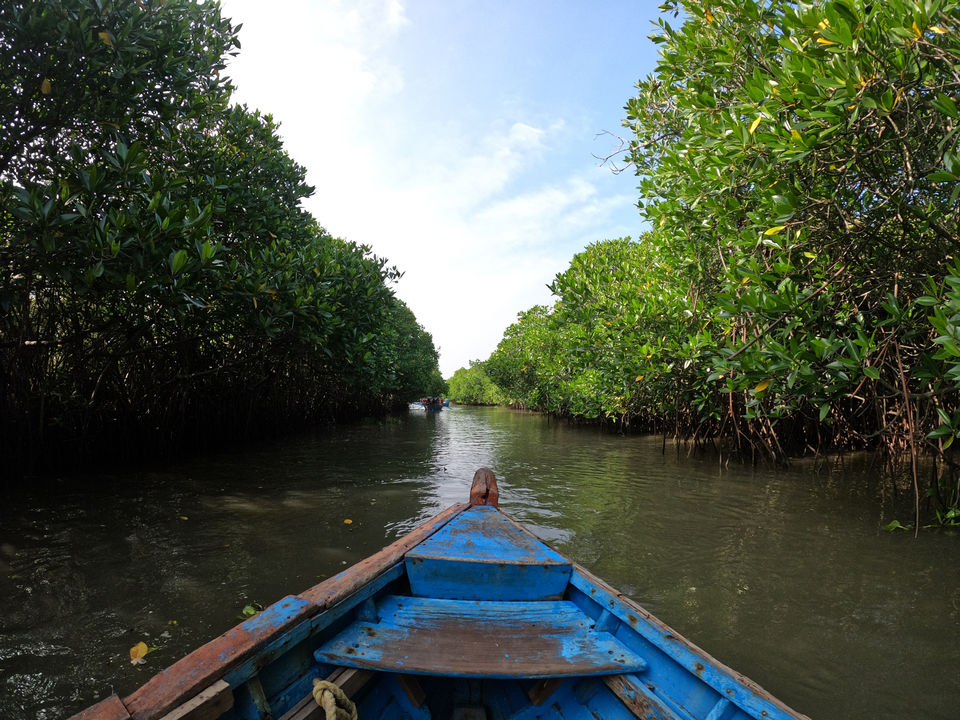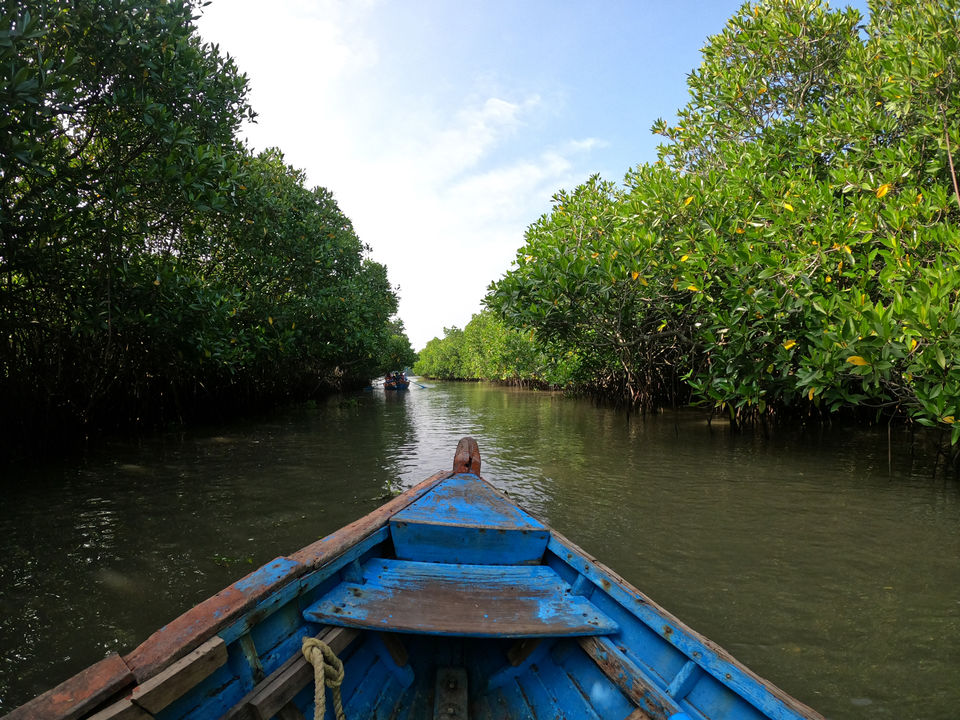 All in all I would say, a gem of a place. If you do have plans for Pondicherry, you might as well skip some of the usual crowded beaches and head here instead by taking some time out for a quite, nature break and experience this beauty.
You can follow other similar adventures here on my Insta account
#DestinationSkip #Mangroves #Pondicherry #Pichavaram #TamilNadu