It is around 20 kms from Port Blair, located at South Andaman and one of the must- visit places in Andamans. Both these places are at a proximate distance and are famous for sunset and bird watching.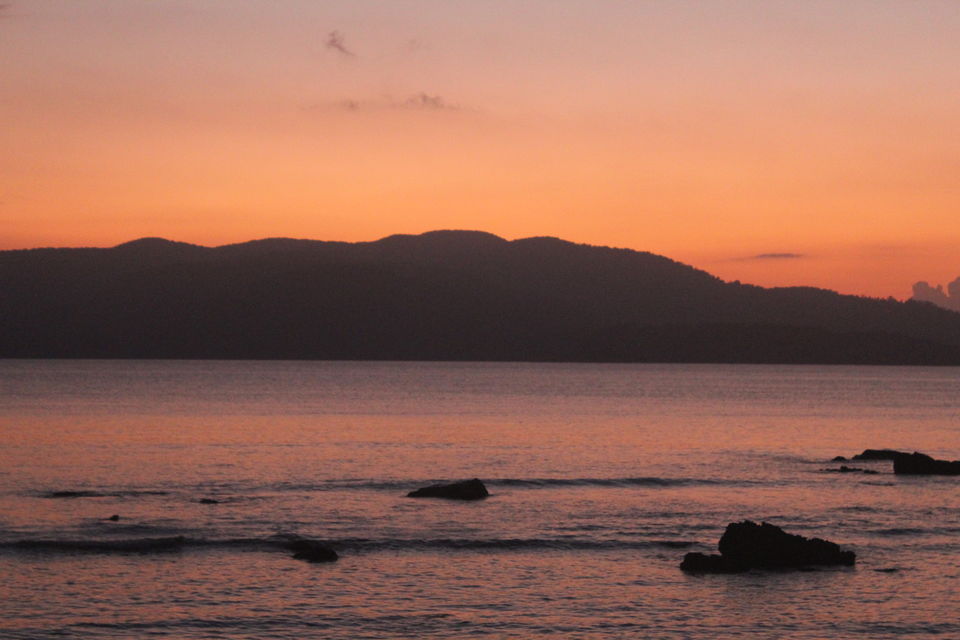 I visited this place at evening and especially went to catch beautiful sunset. At first, we were enthralled by the scenic beauty this place had offered at Chidiya Tapu- also famous as Sunset point.
We halted there for sometime and then again went on further to Munda Pahar beach which is also very famous and most of the people were hanging out there only.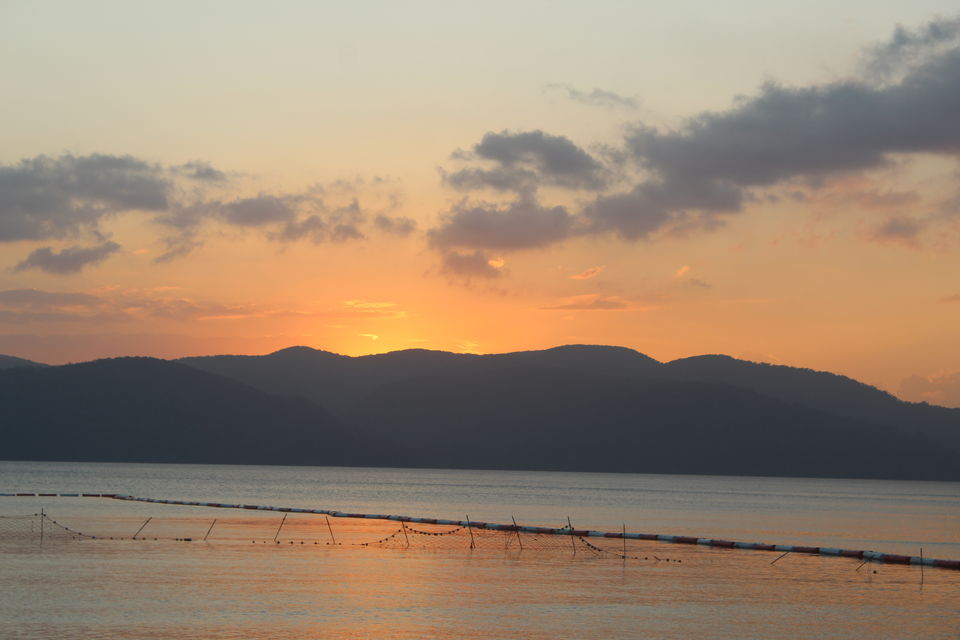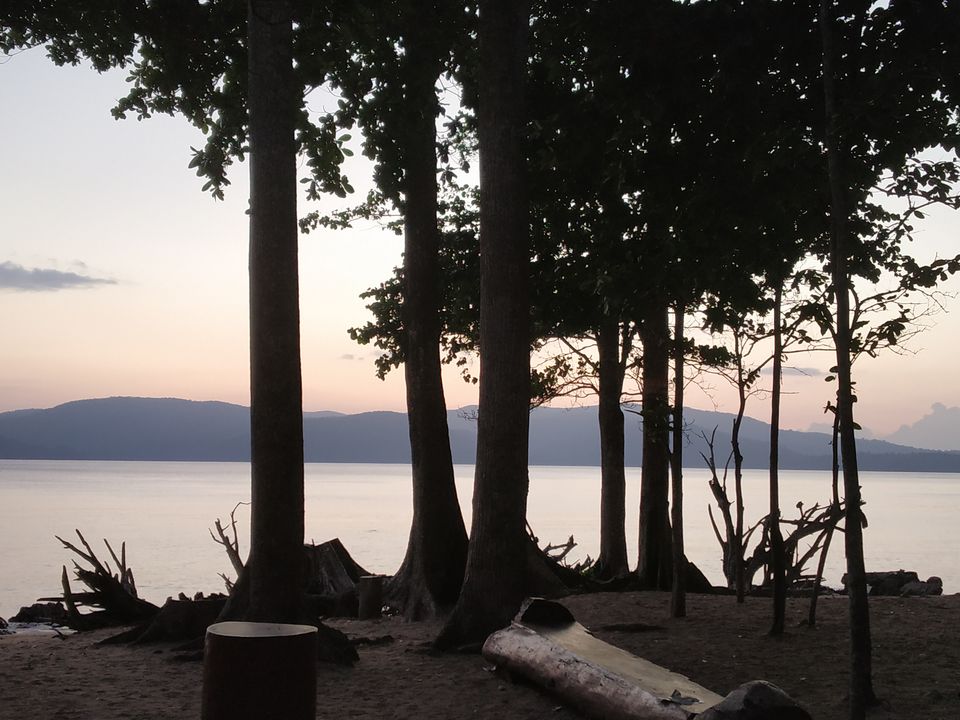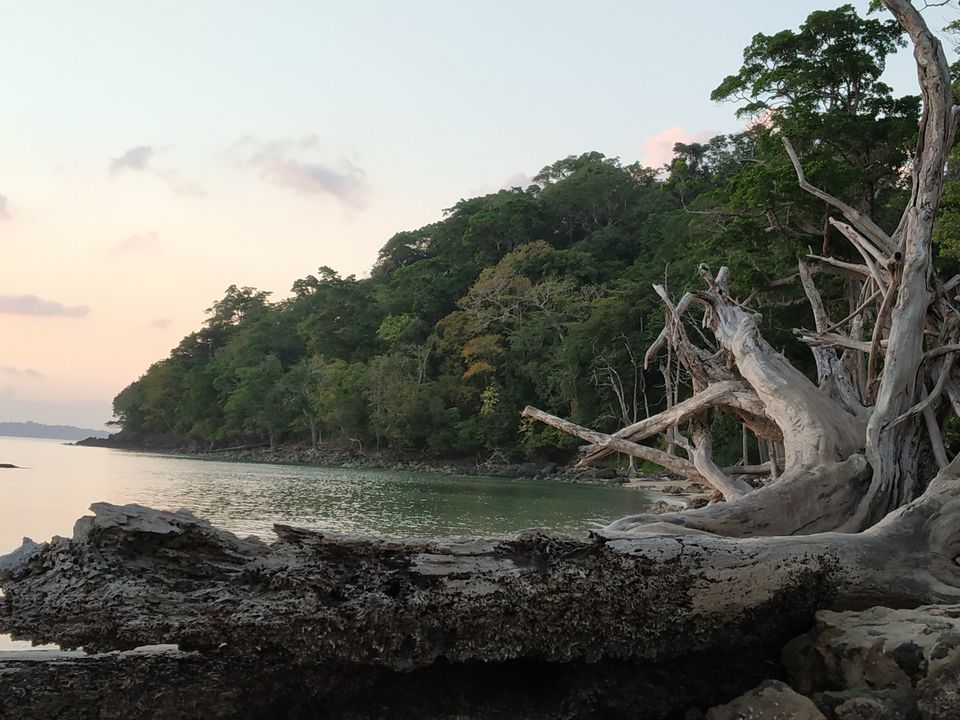 The views were similar but this beach was having some reminiscent of the tsunami, uprooted trees which increased charm of this place.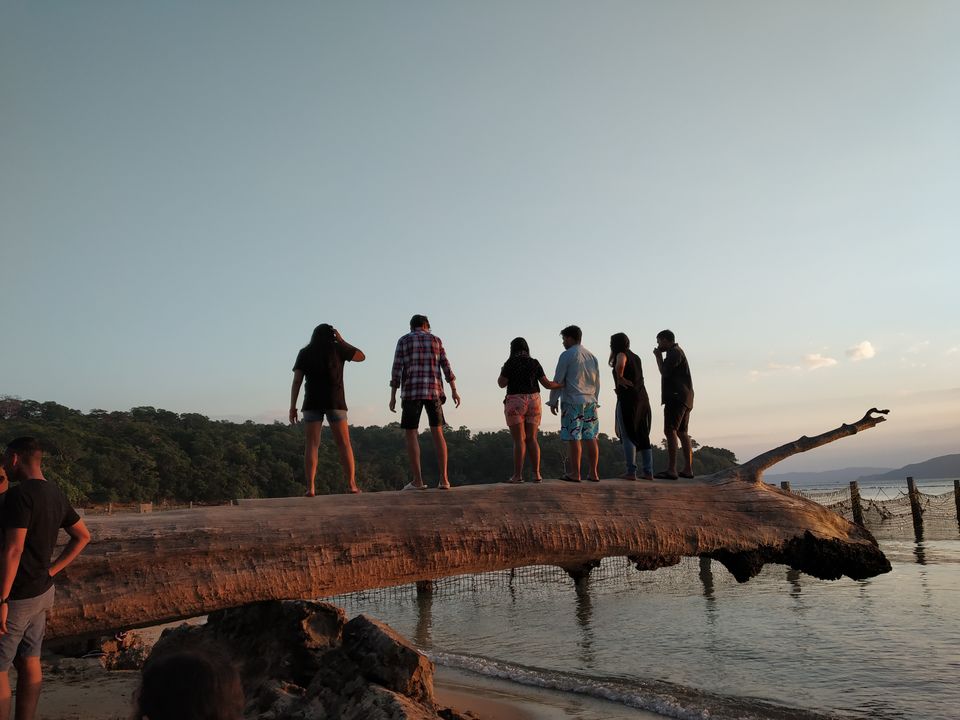 At this beach people are not allowed to swim as crocodiles have been spotted here. People usually trek at chidiya tapu to spot birds.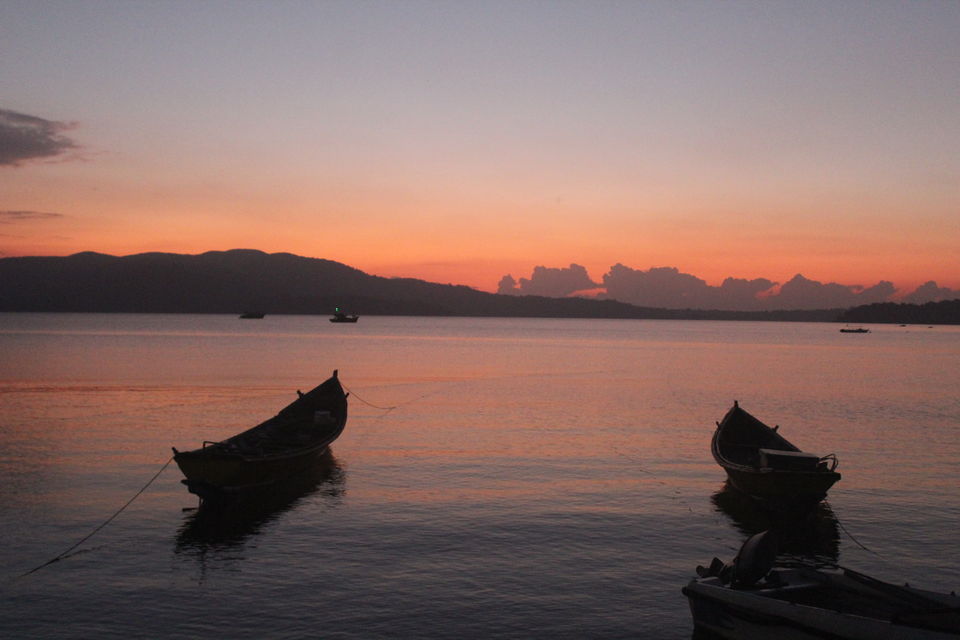 The sunset was one of the best sunsets I have ever witnessed and probably it is India's one the best sunset points.