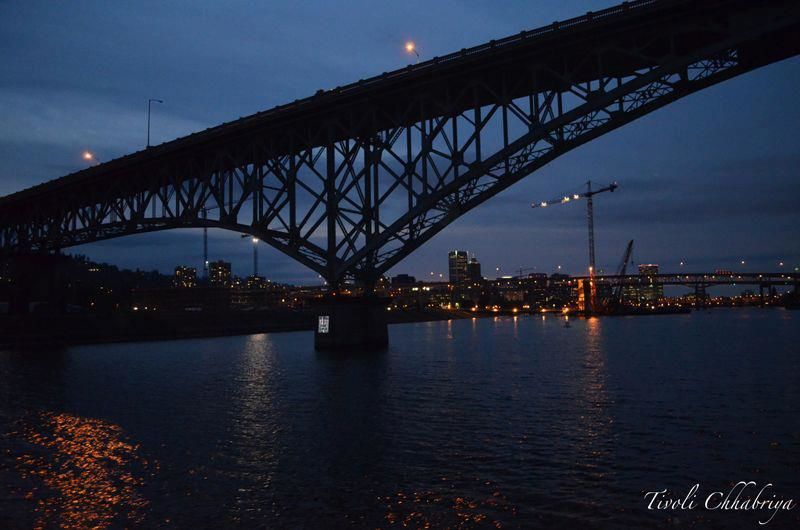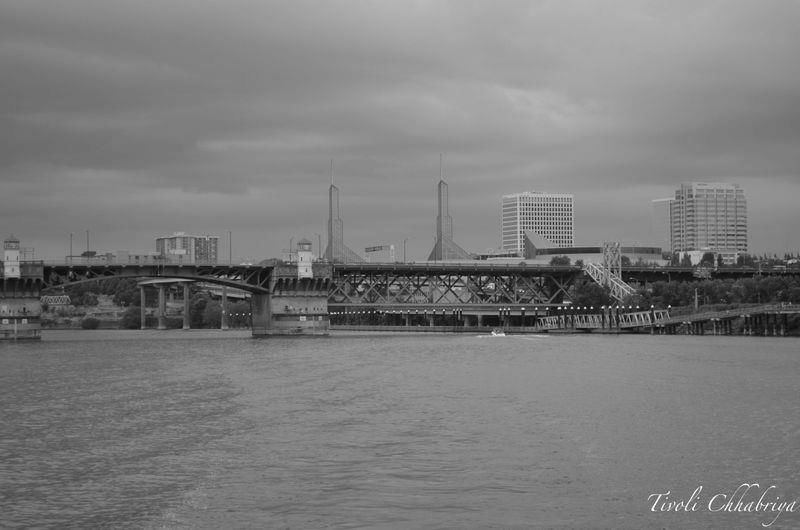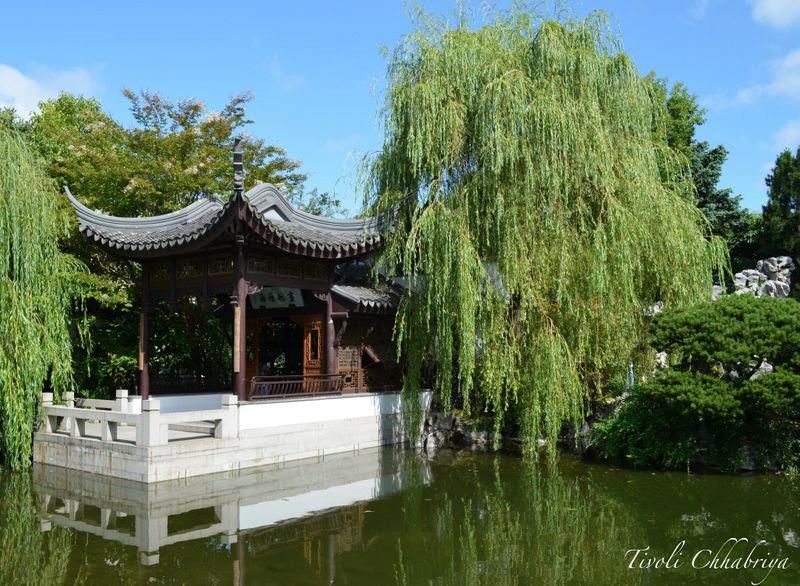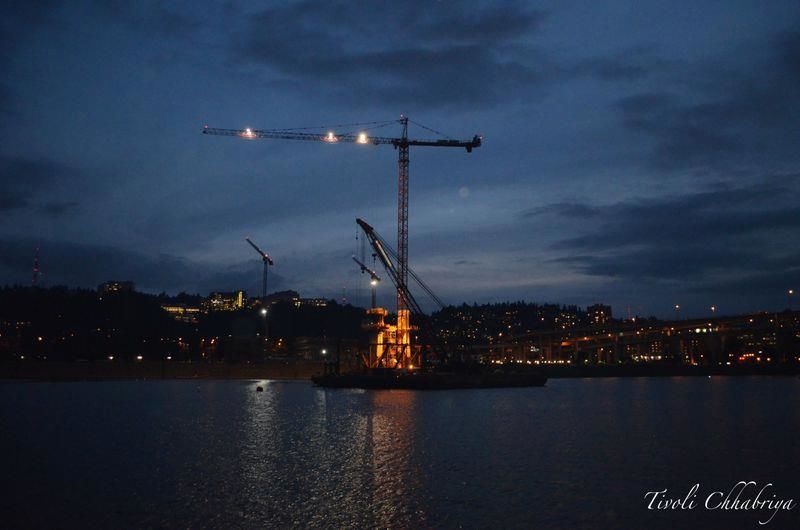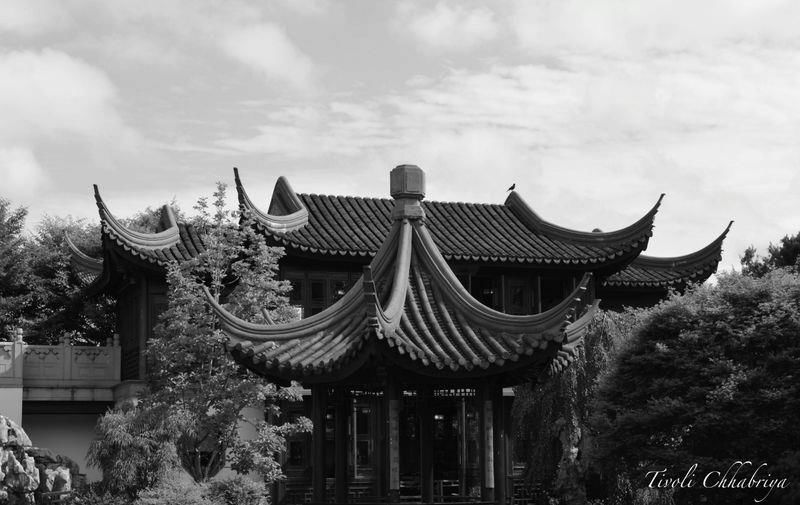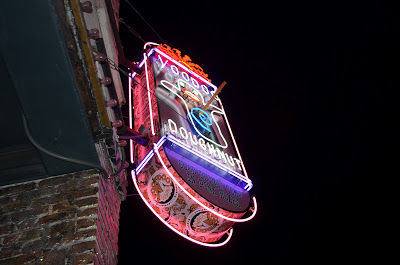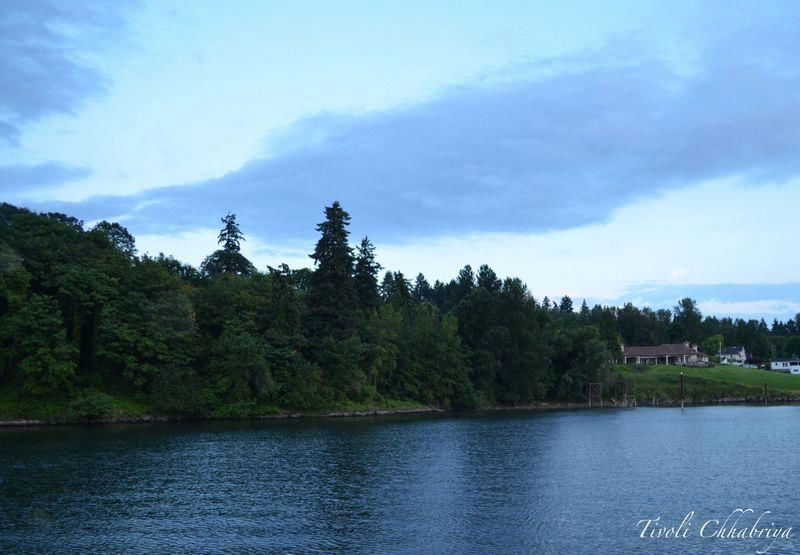 'Keep Portland weird' - Well, that's not me saying that, it's the whole of Portland! When you first land in portland and drive around, it's hard to miss these innumerable graffitis crying 'Keep Portland Weird' out loud. You know how they say the West Coast of America is very different from the East Coast? That's the first thing I noticed when I walked into a random downtown Portland cafe. It's very hippie - like, people dress differently wearing lose baggy clothes, carry themselves differently, with a sprint in their step and not your hurried East-Coast rushed step and just their general demeanor is different. It's a whole new vibe from the East Coast! I even found random people sitting on sidewalks playing music in a group and just 'hanging out' on the pavement. It's refreshing, I tell you!
I took a random walk/ run around downtown Portland while the husband was busy attending a conference. You'll love watching these Portlanders bike everywhere - that's another cool thing about Portland; it's very biker friendly. A group of us wives decided to go check out the Lan Su Chinese Garden, a serene garden located right in the heart of Portland's bustling downtown. From the garden you can even see the skyscrapers filled with office-goers, but once you're in this beautiful garden, it's hard not to feel the calmness seeping into you. Take some time to soak all this in and even join some fellow meditators for a quiet, peaceful session of meditation if you will. 
Another place we checked out that day was the Powell's City of Books. It's a book lovers paradise. And also an OCD's. Here's why : This is claimed to be the largest independent new and used bookstore in the world! It's gigantic. And they even have a very detailed map, with color coding and all to get you through the various sections here! It's a-w-e-s-o-m-e. 
The next day, we went to see another unique place called the Portland Rose Gardens. With a gazillion varieties of flowers and roses in particular, it's a breathtaking sight! That evening we had a gorgeous cruise lined up for us - a whole wine and dine thing with Portland as the backdrop. It was a great time to get on the cruise as the sun was still out so we were able to get a view of the skyline in all it's daytime glory and saw the changing colors of the summer sky with Portland's lights as the backdrop. This is a definite recommendation - I always believe that a great way to see a city's skyline is through a cruise, if the option is available. That night on our way back from the Willamette riverside to our hotel, we saw this long line across the street for what looked like a cafe. As inquisitive tourists, we obviously had to know what it was and as we walked closer, we saw the weirdest thing! A cafe like place filled with doughnuts! Of various sizes, shapes and colors! And you remember how I started this article about 'Keep Portland Weird'? Wait till you hear the name of this place - it was called 'Voodoo Donuts'. Ha! :D So yup, that's quirky, fun Portland for you in all of 3 days!