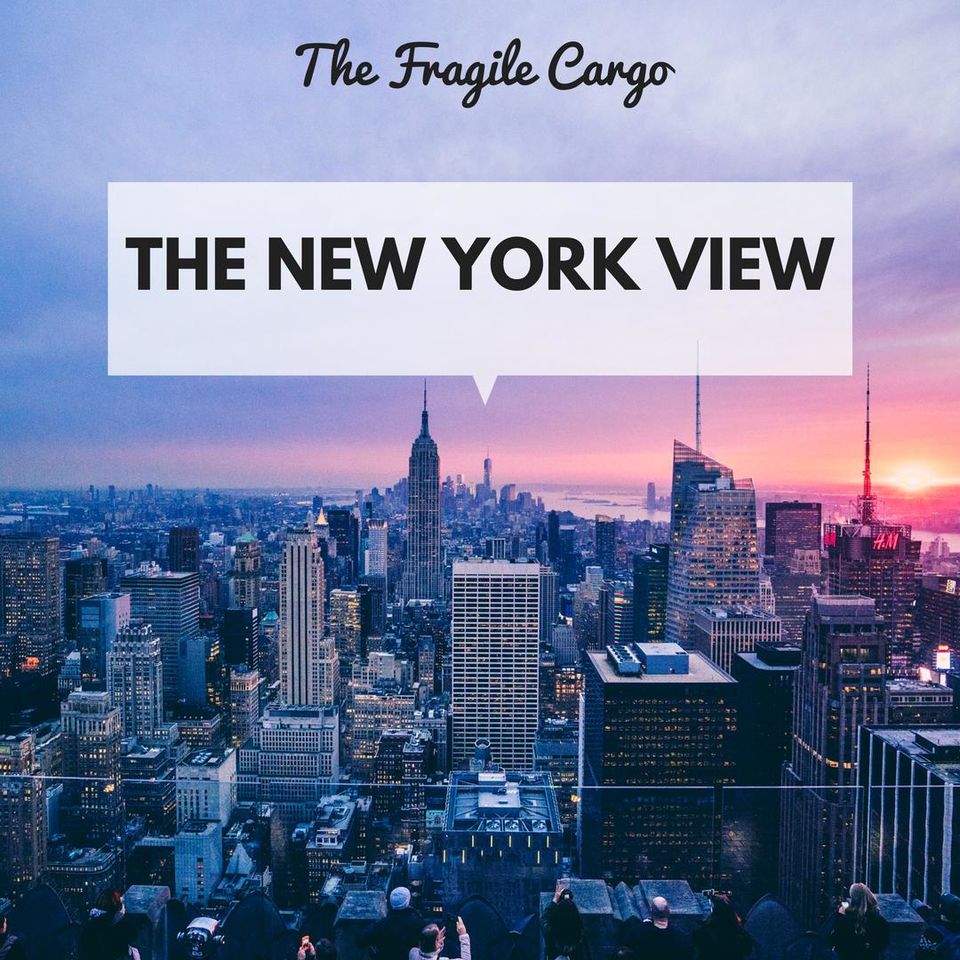 In this second part of my New York post, I am going to cover the famous New York skyline. The two best views you can get are from the top and from the river. Although of the same thing, these two views are worlds apart. There are many places that give you a bird's eye view of the entire city. The most well known is probably the Empire State Building. Other places you could go to are Top of the Rock at Rockefeller Plaza and One World Observatory.
Despite the Empire State being the most famous one, I would recommend readers to visit the One World Observatory. This newest addition to the list has a much more interactive experience for the visitors. At One World it's not just about the view from the top. It also includes the experience of reaching that 102nd floor. The elevator that takes you to the top plays a digital view of the surrounding areas at each higher level and also takes you through the history of the city. Once at the top, the Sky Portal, provides a real-time video of the ground below. The panoramic view from the observatory is breathtaking, as one would expect. They also let you rent I-pads with detailed information about every building.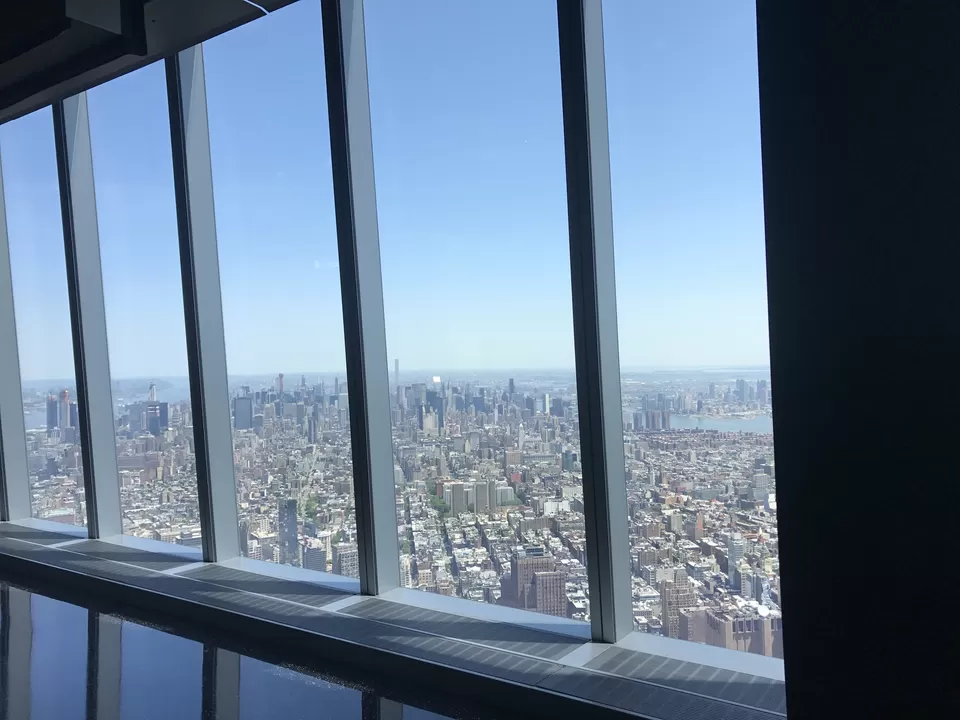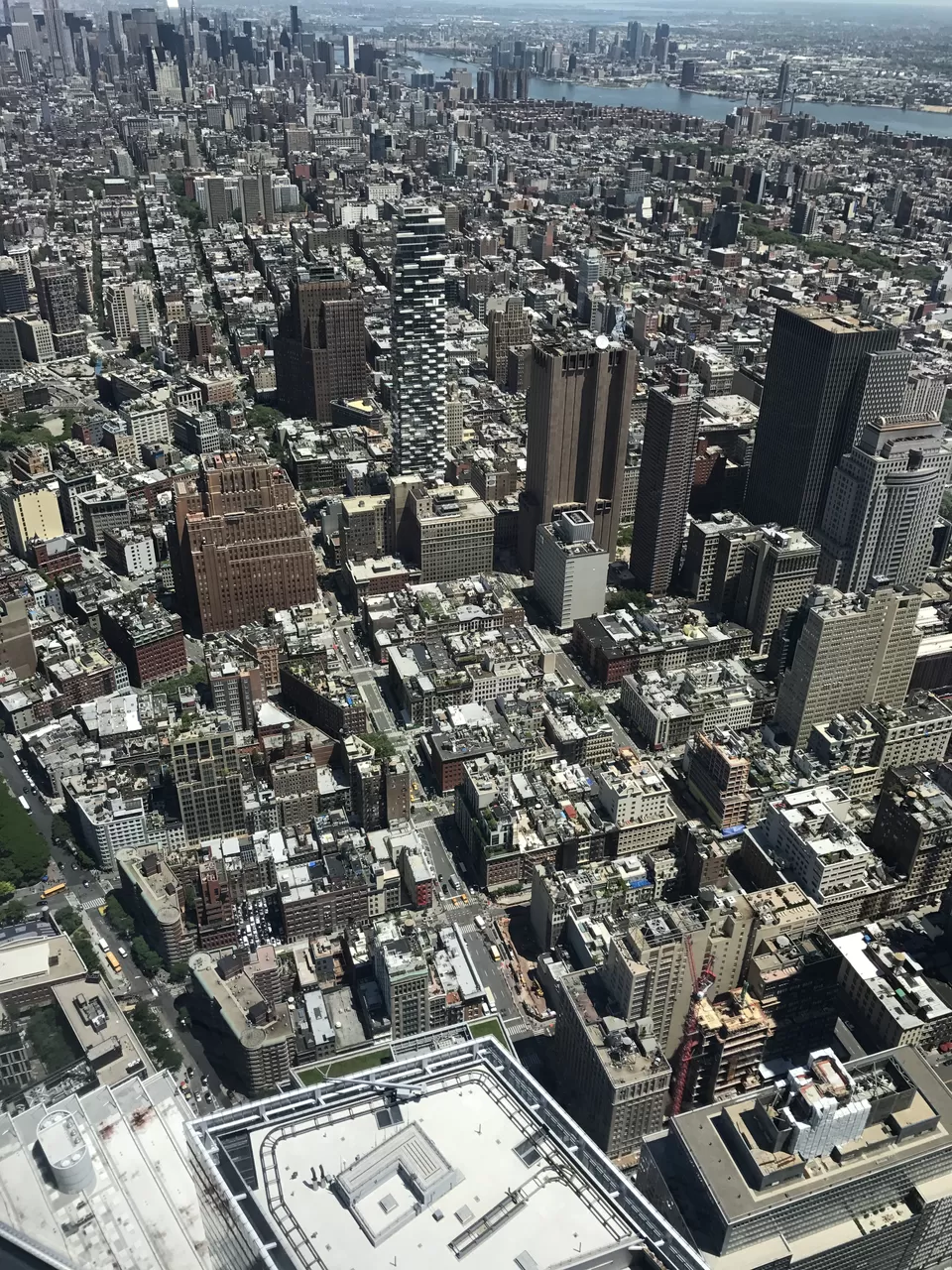 Later go and grab a snack or a drink at the café and restaurant. Nothing better than a cold drink and a spectacular view.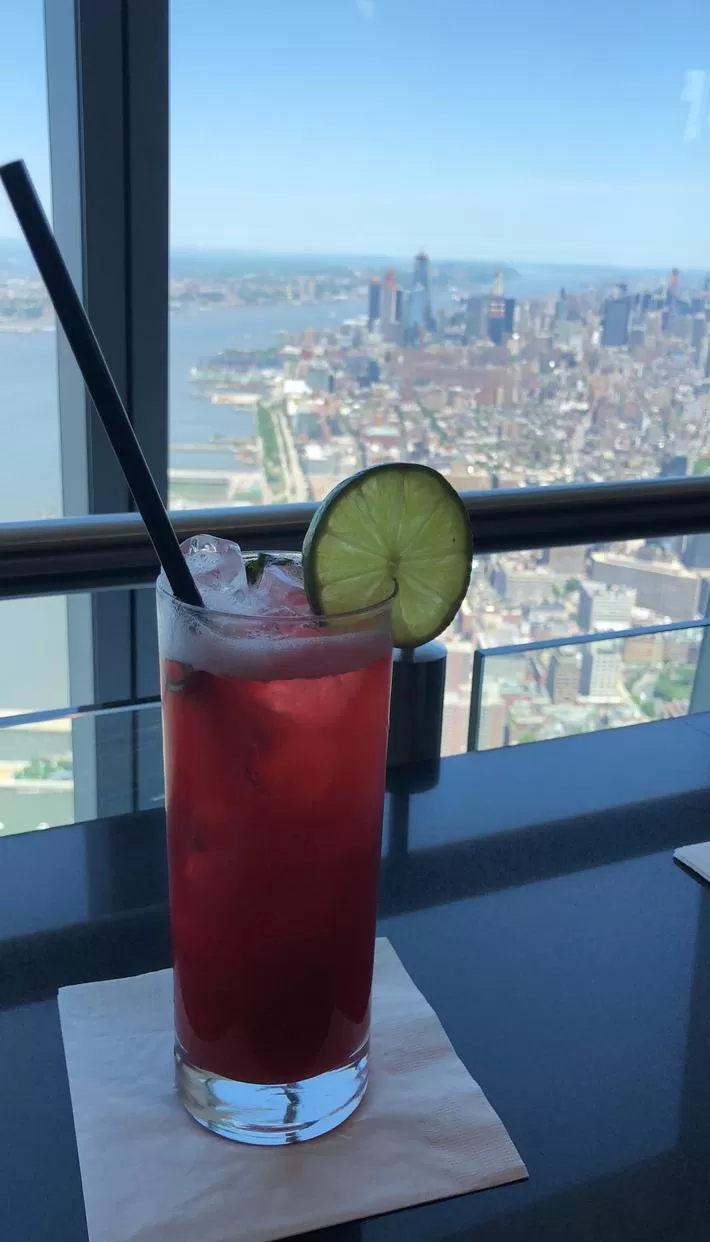 Aboard a boat on the East river, you get to experience the same skyline, but at eye level. There are multiple cruises that offer this experience. I took the Sunset Cruise from Pier 62. Fun story, I had actually booked an earlier cruise that started at 4 p.m. which I conveniently missed. Oops, all because I overshot my shopping time (happens right?). Now an important thing to remember is that these cruises always depart on time. So if you're late, they WILL sail without you.
But there was a silver lining for me here. The cruise staff helped me book the next cruise. What a blessing my shopaholic tendencies turned out to be! For starters, the sunset cruise was a much better experience than the other one would have been. So I recommend all my readers to always book a sunset cruise. It's the best one there is. You get to see the skyline clearly in broad daylight and also get a view of the skyline lit up at night.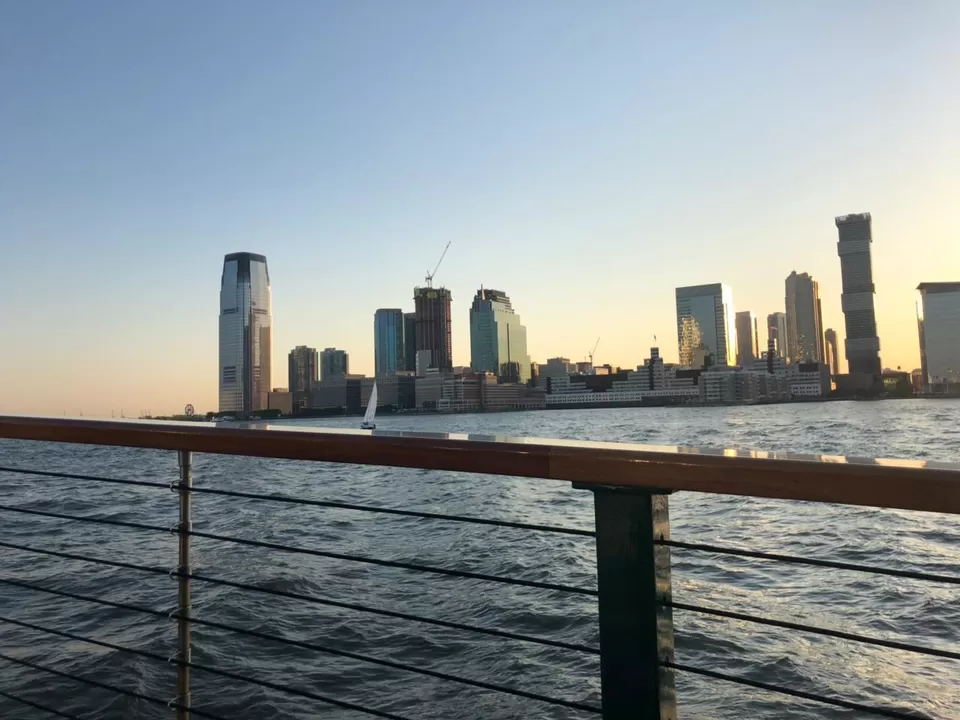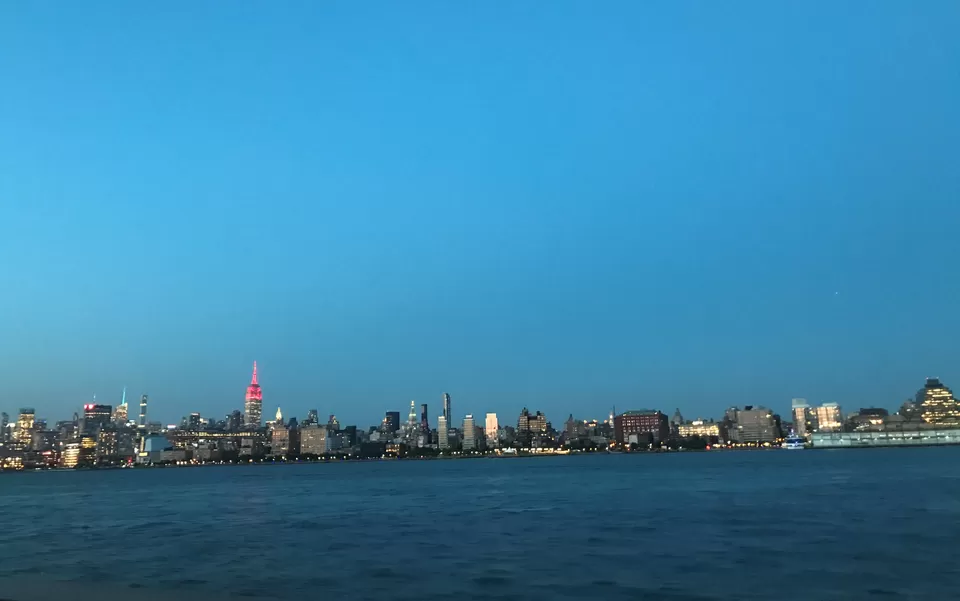 It takes you all the way up to the Statue of Liberty and back. Additional cherry on top, you experience a beautiful sunset while the wind is blowing in your hair. Sounds like a dream? It was.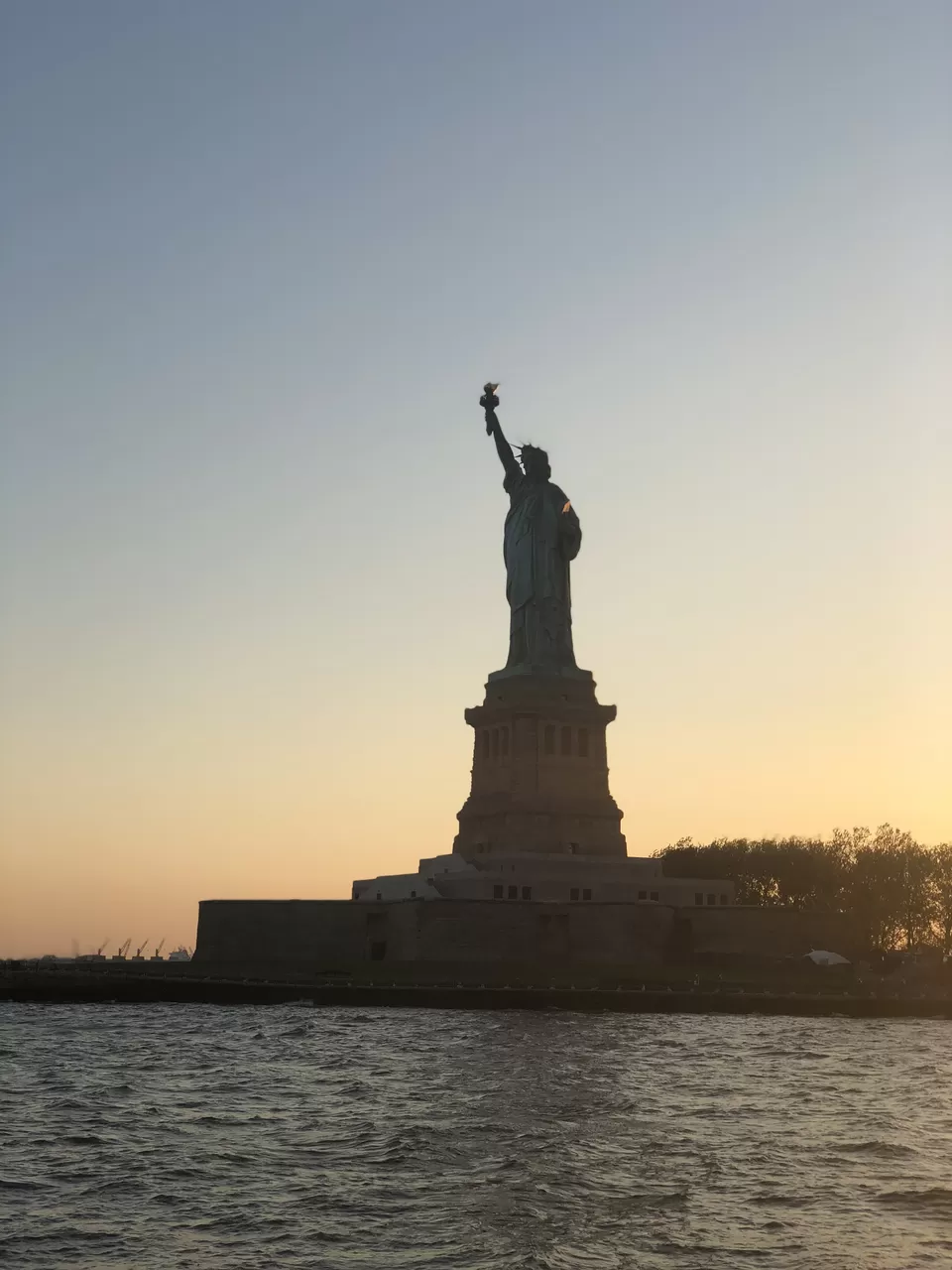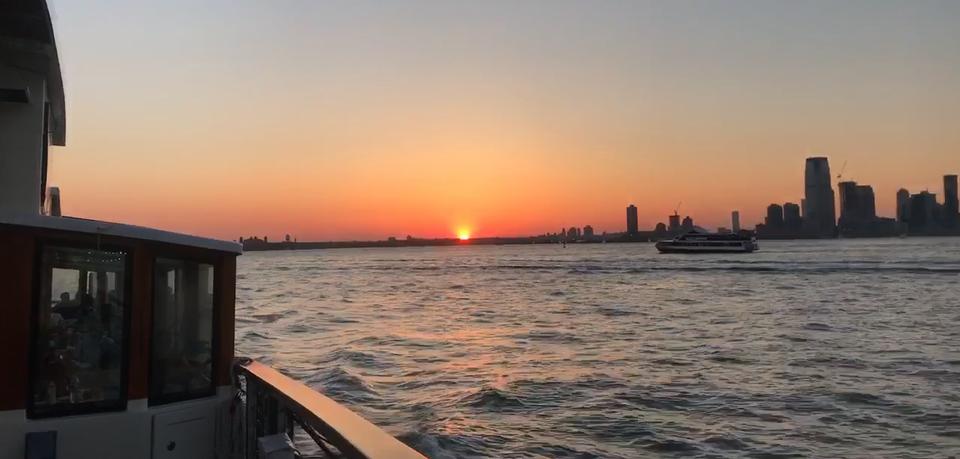 The sunset cruise had given me about 2 hours to kill. But I wasn't going to go anywhere far off (just so I wouldn't miss this one too). That's how I ended up visiting The High Line. The High Line is an elevated park that is created on a former Railway line. Imagine a mile long garden right in the middle of the busiest metropolitan city. Are you thinking sounds like a perfect spot for a perfect photo? Well you wouldn't be alone. That was definitely the most number of photo-shoots I've seen happening in one place. Probably because it was a really beautiful park. (PS: I don't have any pictures because I was saving up battery for the sunset one above)