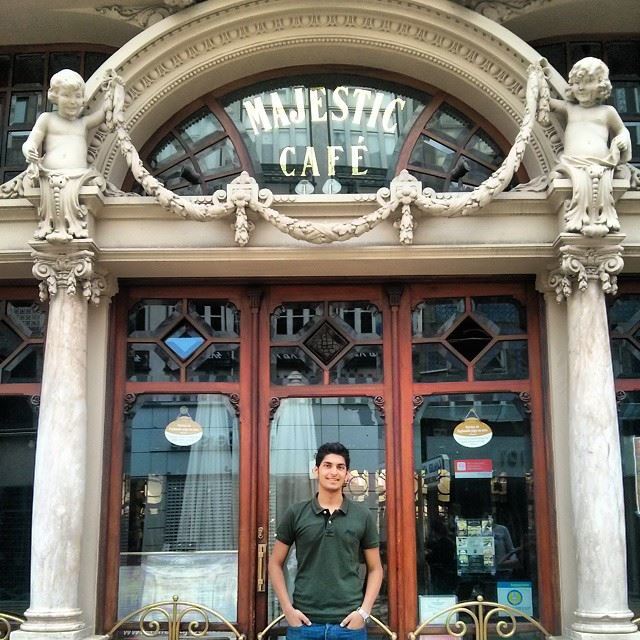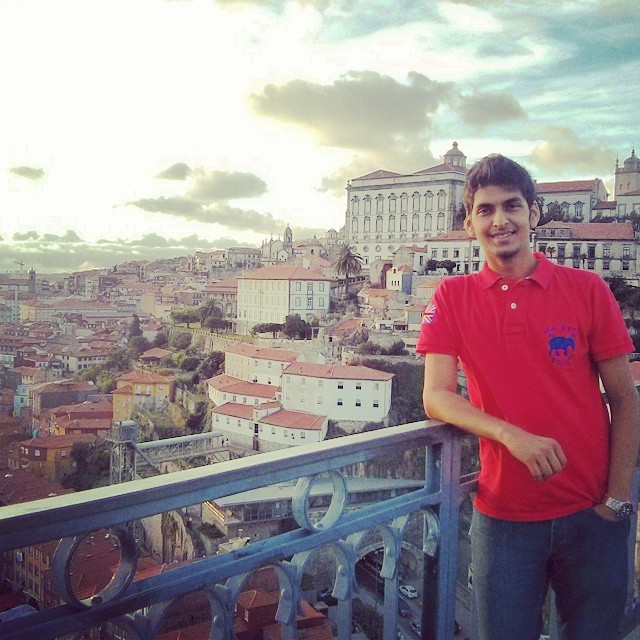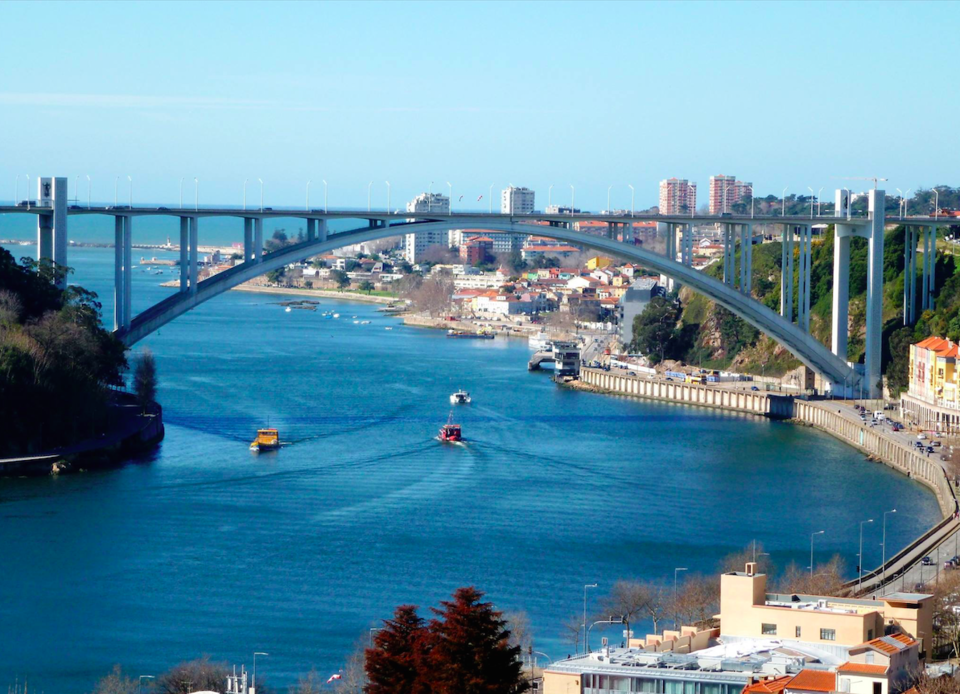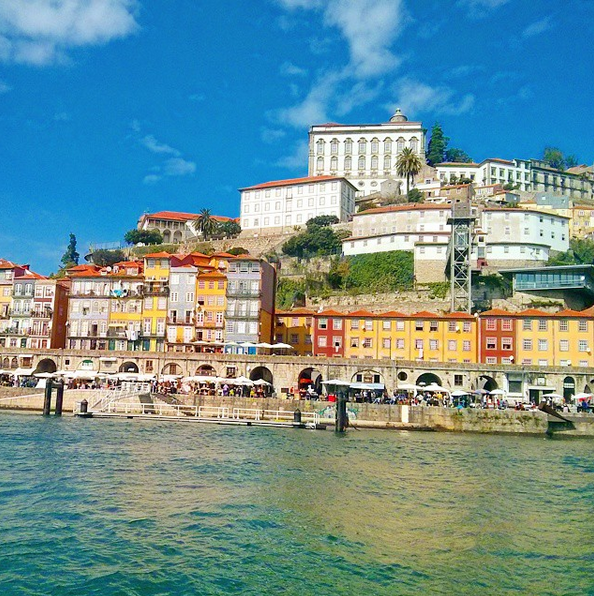 Wake up one day in one city, and travel few miles to grab lunch. Sounds weird ? I think that is exactly how it did to me, but once i executed it, I loved that weird concept.
So this was me on a Saturday morning when i wake up at around 10 am, I did not know what to do on the weekend, so i packed my bag and left my apartment to land up at the station. I took 100 euros with me to make sure i have a budget travel.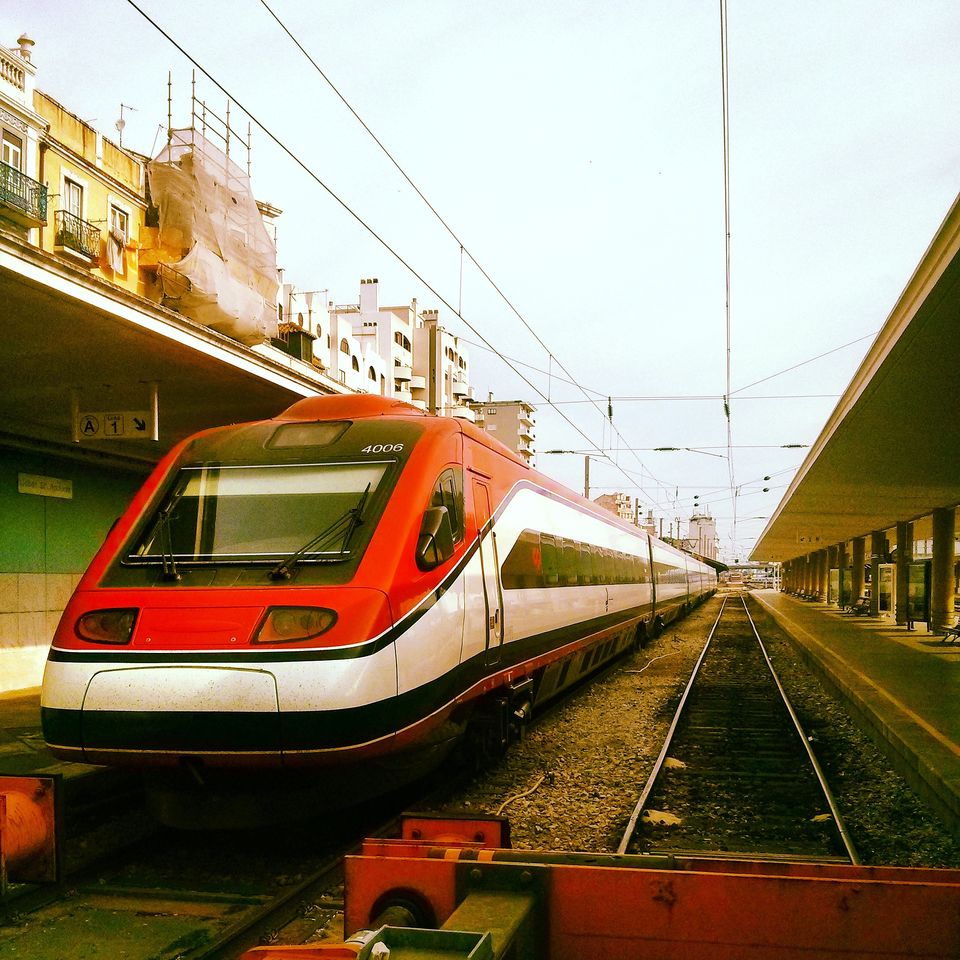 The Journey - Bought the first train to Porto for 50 euros (return trip), the journey from Lisbon to Porto was 2.5 hours long with the help of the super fast train. They have wifi so one can utilise this time to do some basic research on what is good in the city, what are the kind of places they would like to visit or feel like going to. Since i hadn't booked or thought of anything, i just messaged a couple of friends who had previously visited this city and i took a list of things to do from them and figured out how best do i want to spend the weekend there.
Porto - The city of seven bridges
After getting off the train at Sao bento, i first went to the few hostels to find a place to crash. Since it was the weekend, the first 3 hostels i went to were sold out and i randomly asked the tourist information desk to help me with some other options. They suggested a place which was off the city centre in Cedofeita. I am glad i got a chance to take this walk, a bit off the city. I witnessed a stunning library this time and it was right outside the hostel Kubik Rupik. I met the owner of the property Pedro Nuno (One of the most common Portuguese name besides Joao and Miguel :P)
Since it was a rather last minute trip, i spoke with Nuno and understood what are places to visit in Porto. He gave me the advise of walking around the city centre and get lost in the streets. The best part of that weekend was that I didn't have a map with me. I just walked and figured out the streets and lanes to later come across the Rio Douro and witness this beautiful sunset.
However, before reaching this place i went back to the 'stunning library' called 'Livraria Lello'. The book store, where J.K Rowling took inspiration from and Harry Potter was born. Yes, this was something that I did not know but thanks to the random walk into this library. The exterior of this place is stunning as you can see below. The interiors are a step above and it is architectural beauty. You would love reading inside this mecca.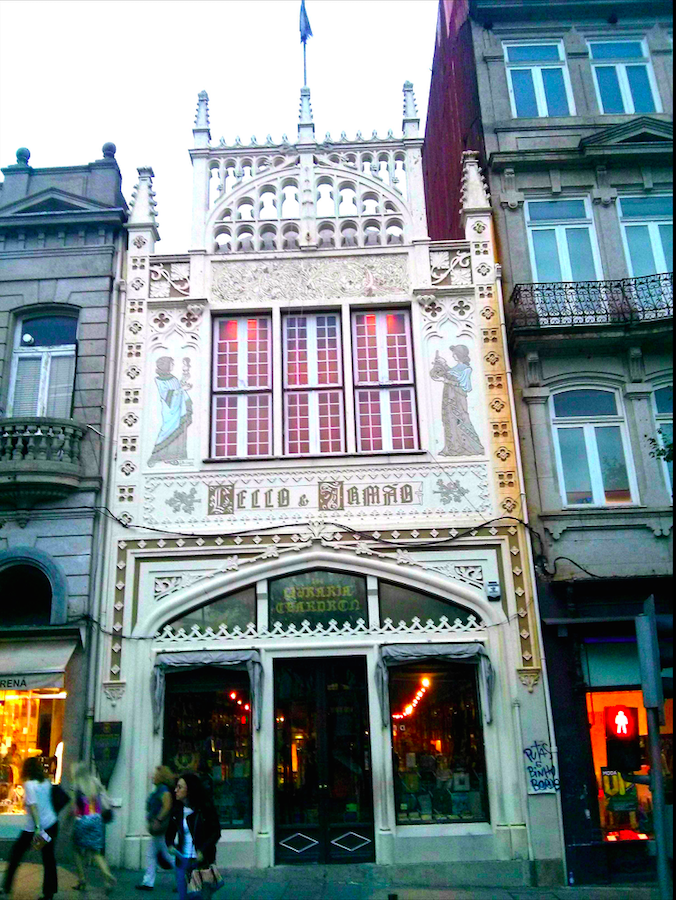 After spending sometime here, I moved down south and reached the clock tower/bell tower. locally known as 'Clérigos Tower which is more than 250 years old. The tower is 76 metre in height and is visible from many places in the city. After admiring from the outside, I went inside by paying a small fee (2 euros) to climb the 240 steps to the top of the 18th century baroque tower. From here, I got a 360° view of Porto which was well worth the effort. The picture below shows one angle of the clock tower which faces the river Douro.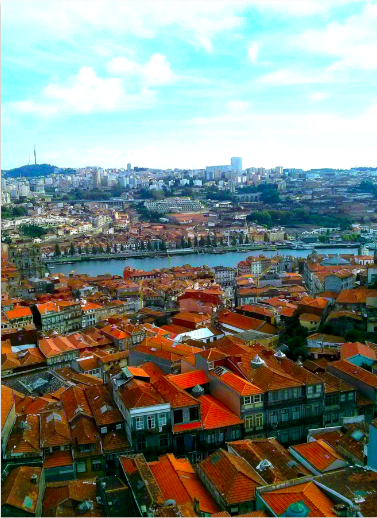 After this exercise of going up and down within the 76 metres tower, I went near the Ribeira (Market place). Also, since we hear of Port wines being from porto. I got a bubble burst here to realise that these wines are actually from Douro and porto. These small ferries that are a major tourist attraction because they give you tickets ranging between 10-20 euros (includes the ferry ride to see the 7 bridges of Porto and a wine tasting coupon at the vineyard in city of Douro)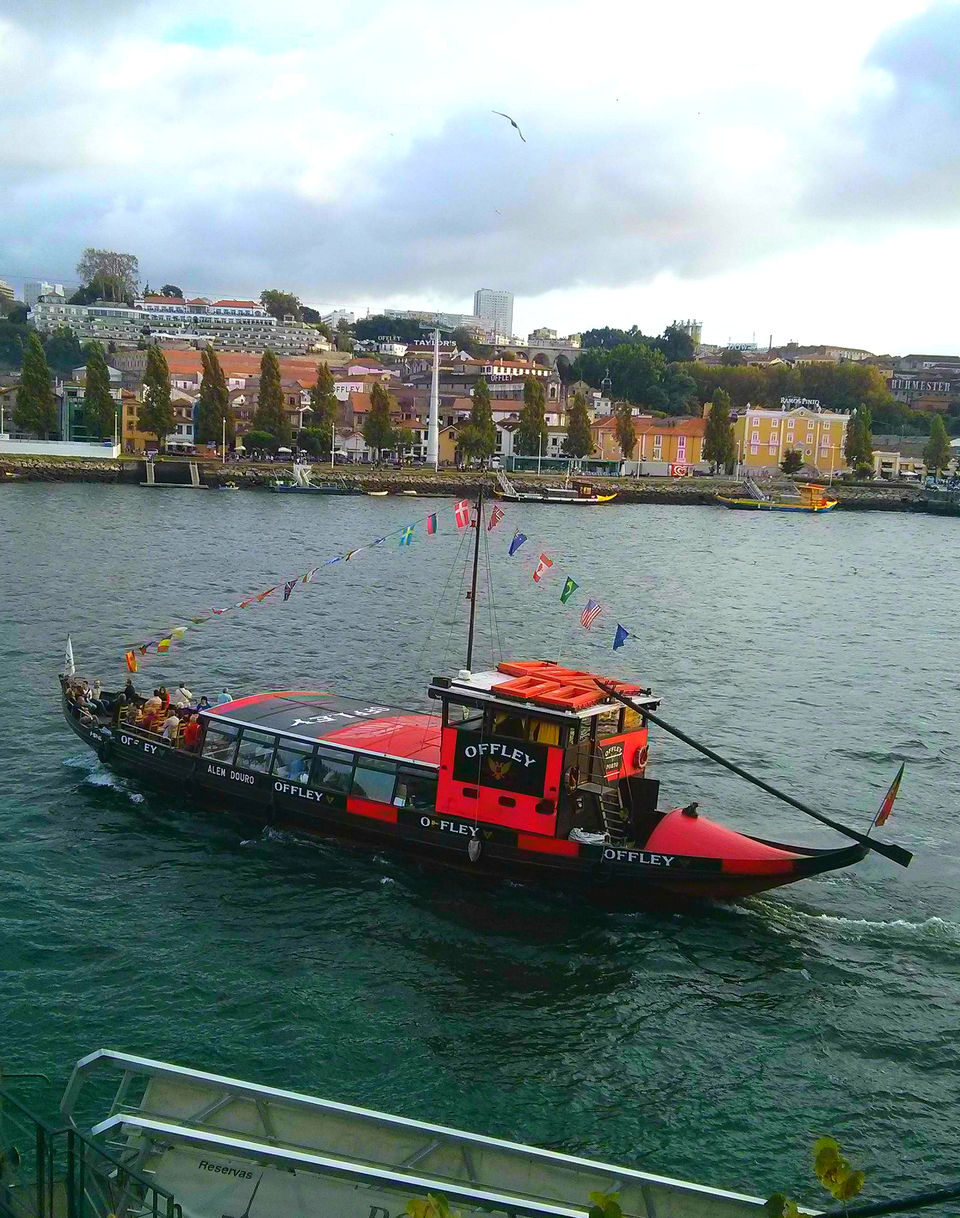 After the ferry ride which is (also called cruise ride locally), I stepped on the other side of the river which is known as Vila Nova de Gaia. This side of the town has beautiful gardens and wineries. I went for wine tasting to a couple of hidden wineries. They show you the entire process of how wine is made/processed. From the raw grapes to bottling. It was super interesting to know the minute things and how one can distinguish the wines basis the colour, texture and taste. They have a competition where they blind fold you and you have to guess the wine purely through your taste buds. You really have to be a connoisseur, to gauge that now (Safe to say that I wasn't one :P)
At this session i made some random friends who I am still in touch with. Eventually 4 solo travellers from different nationalities formed a group and we explored the rest of the city together. It was very weird for some people to see an Indian, Brazilian, German and French together :P
We were chilling at the Jardim do Morro. This garden is one of the most beautiful gardens. The view from here is like a painting. You cannot leave this spot any time because it gets prettier due to the evening sunset. Below is the picture from the spot which i the highlight of Porto for me.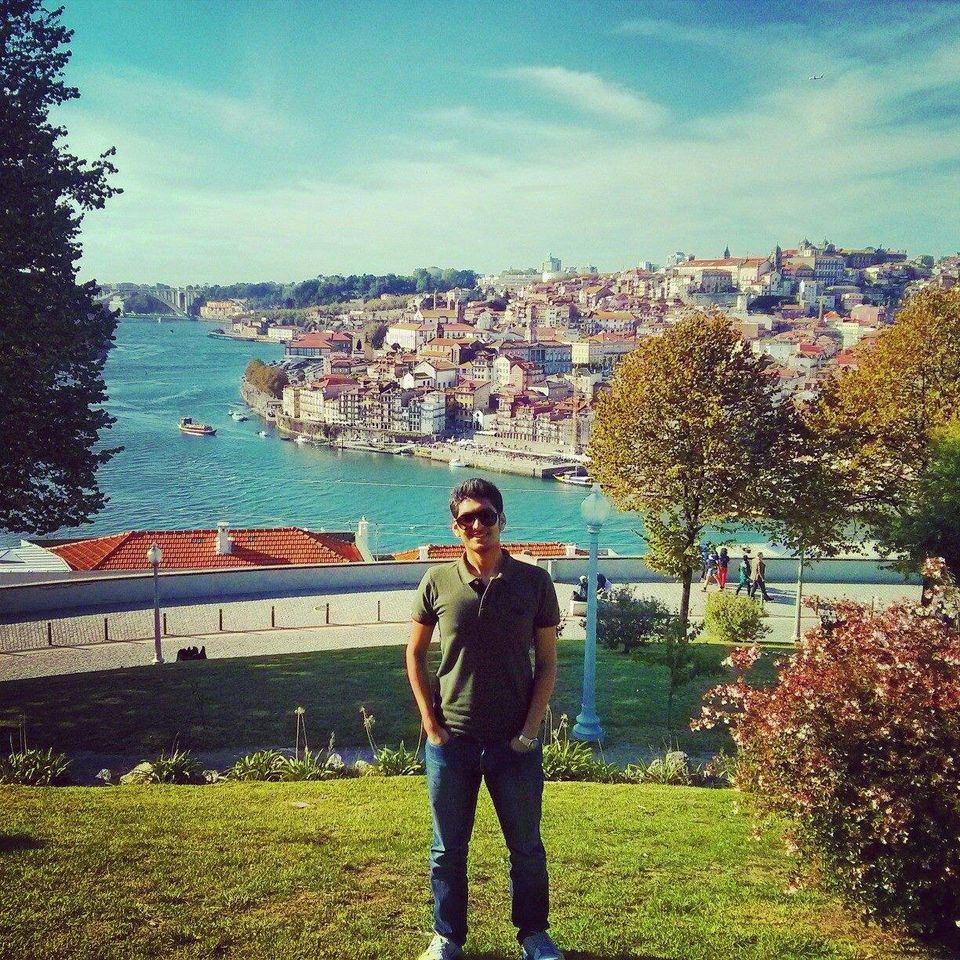 After this, we went to some random pubs and bars to realise that porto has a crazy nightlife scene. We also planned on meeting the next day and exploring the city together as that would be a sunday and most of us were thinking of keeping that as our last night in Porto.
Next morning, since it was the 1st sunday of the month all the museums had free entry. So we thought we did give these museums a try. We went to the following places to explore Portuguese roots/history. On our way, we discovered the crystal palace gardens. This beautifully landscaped park is dominated by a huge domed pavilion built in 1956 which replaced the 19th century iron-and-glass "Crystal Palace." This place serves as a venue for concerts and sporting events. It is surrounded by a lake, flowerbeds, and roaming peacocks, all overlooking the Douro River, of which there are superb views. There is also a multimedia library, an auditorium, a cafeteria, and the Romantic Museum. Across the street from the park entrance is the gateway to the city's art galleries district (Rua Miguel Bombarda has the largest number).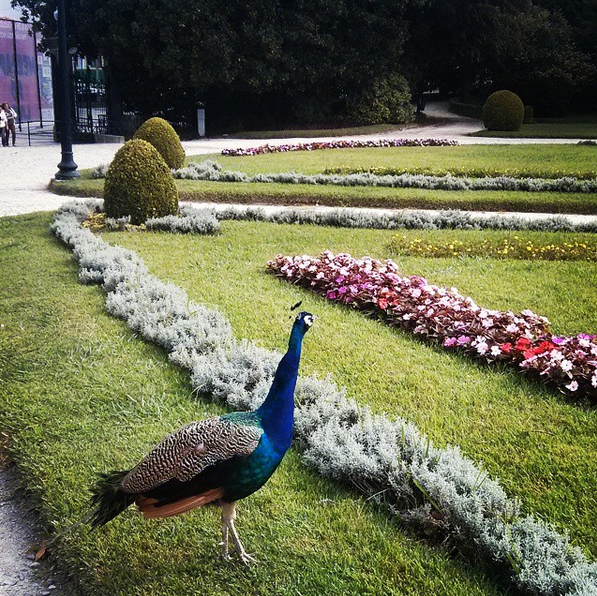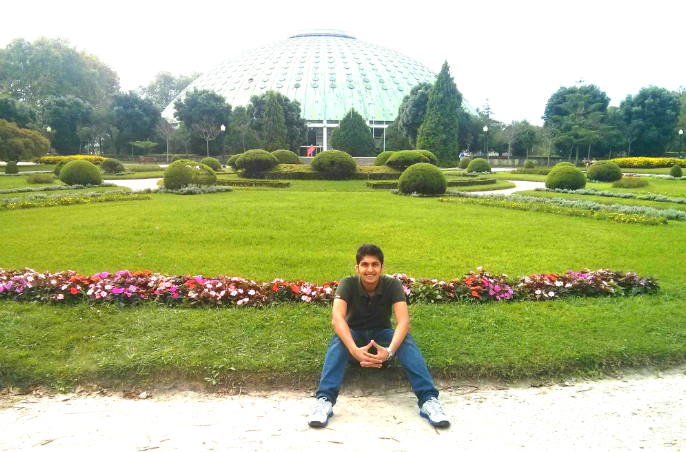 Funny but the peacock spotting there was surprise for us all as we did not know this and we all took pictures, chased the peacock for a good shot. I think we were fairly successful at doing that.
After this, we moved to the museums where we actually did not click any pictures and made sure we be well disciplined and follow the rules. However Mariana (The Brazilian) was a rebel and she did do everything that was restricted in the museum. We feared that we did be thrown out of the museum but fortunately her Portuguese saved us from the trouble. These museums were less touristic compared to any other european museums but they have some good collection (Going by Sisoys word (The German). To me I am not a big museum fan and hence it didn't matter much until the time we crossed the sculptor which reminded us of Michelangelo's famous statue.
Finally, after the museum it we grabbed lunch at around 5ish and then parted ways as everyone had to head for their respective stations/airports. We all are yet in touch with each other and plan on meeting randomly in some country/city someday! Because we all believe in the beauty of travel :)
Until then,
Sid!