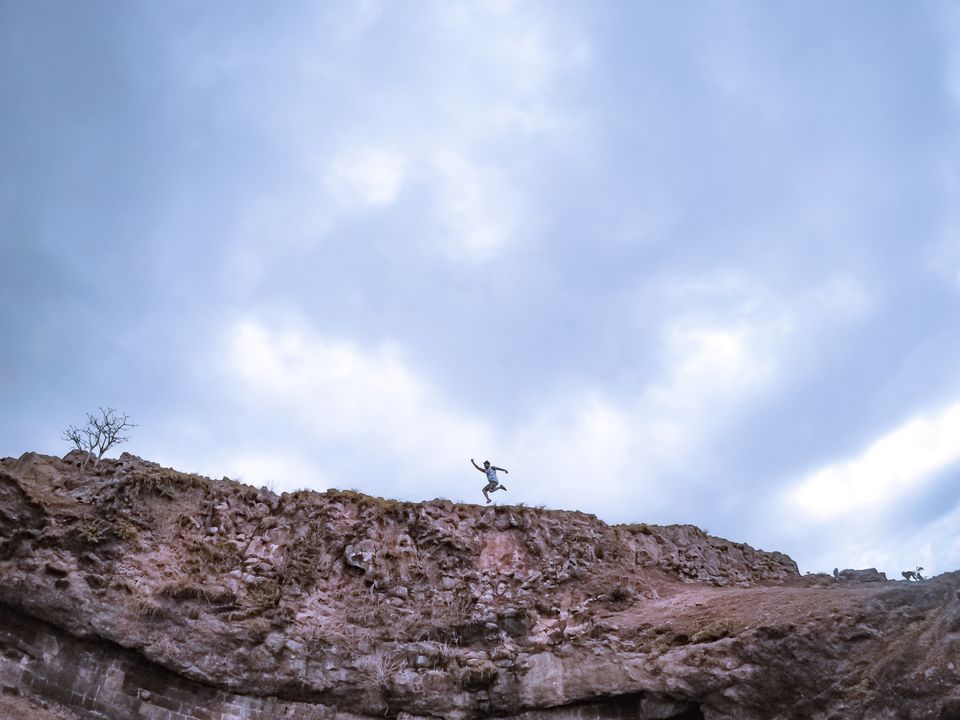 If you are in pune,you should try this one day trek in monsoon.
.
This fort is only 33 miles from pune city.
.
We were group of 5 friends actually we were 8 but 3 of them were wet blankets😋
We left to Malvli from shivajinagar,pune via local at 8am.for this trek you should be carrying 2-3 ltrs of drinking water per person because no drinkable water is there.
We also carried bread and jam for the refreshment after trekking.
So,we started trek from Malavli at aprrox 9.30 am.
And this trek beacame pretty exciting as we going close and close to Lohgad.
After a 80% completion of trek we reached at a sport where Road is splitted one goes to Lohgad and another to Visapur.
And you can see both the forts from there.we chose to go for Lohgad and this turned out as so much fun.
.
So if you are bored and want to go out for weekend but want to enjoy your sunday sleep then you should try thia one day trek on saturday,thanks me later.
.
You can see some photos we clicked at fort bellow.