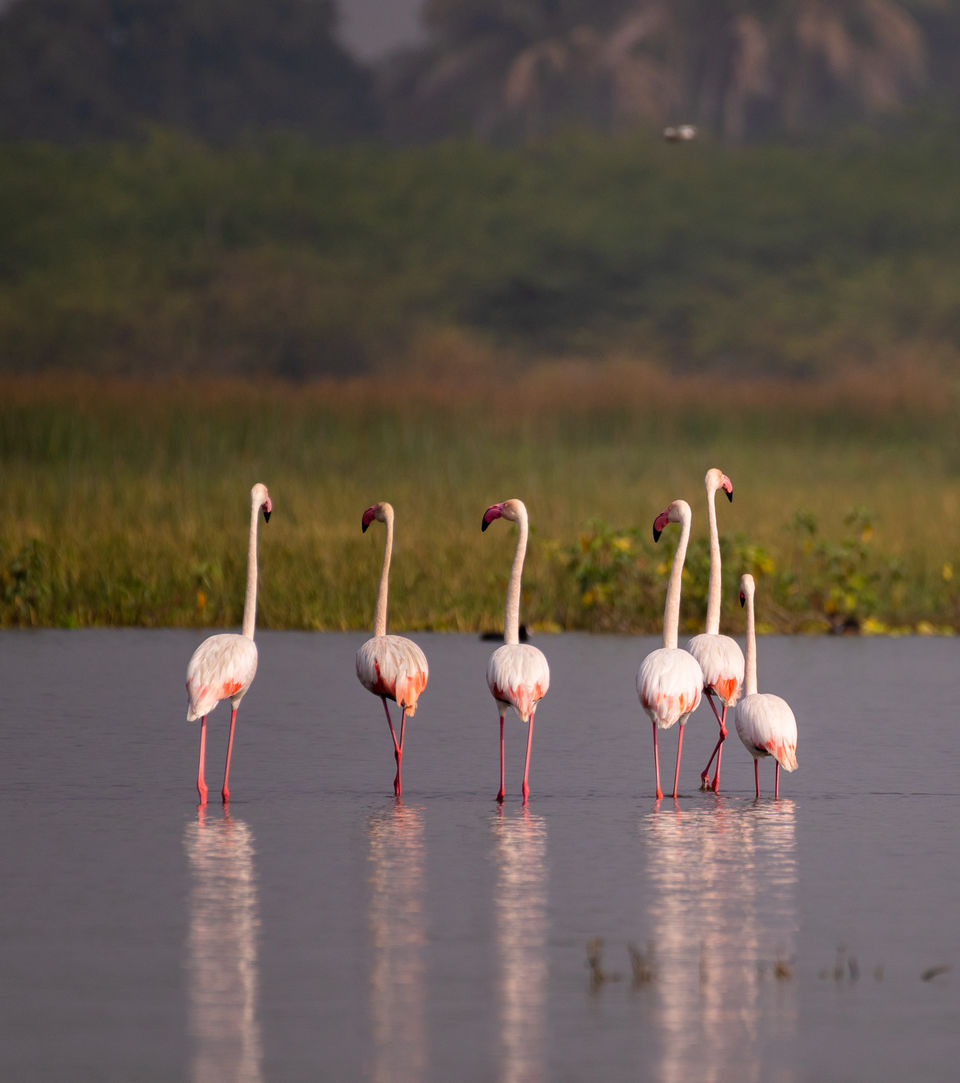 It's a Christmas holiday and we want to explore a nearby place in Pune which is peaceful without much hustle and bustle of the crowd.
So we decided to explore Bhigwan village which is 100 km from Pune Hinjewadi.
Bhigwan is a quaint fishing town in rural Maharashtra, Bhigwan sits along the backwater of the River Bhima. This backwater, which is the reservoir of Ujani Dam built downstream on the river, is known colloquially as Bhigwan Bird Sanctuary. The human-made wetland and its surrounding mix of grasslands and farms are home to nearly 300 species of migratory and year-round birds. The greater flamingo, like many migratory birds, arrives here in time for winter. It spends the season feasting on plankton, giving it the characteristic multi-hued appearance.
How to reach
You can reach bhigwan from Pune Solapur highway, it is 100 km in distance better to have your vehicle or take the rented vehicle to reach bhigwan.
Best time to visit
Generally, December to March is the best time to see a large number of migratory birds. Especially pink flamingos are the main attraction here.
Where to stay
There are 1 or 2 resorts nearby to stay in, but you can also find several budget hotels within a 10 km radius ranging from 700 to 4000 INR.
On December 25th we started our journey at 5 am as our idea was to capture birds with sunrise, but due to heavy fog in winter we reached there at 10 am and it was still foggy without any sign of sunshine.
On our way, we enjoyed wada PV and tea and Maggie which made our chilled winter soothing one.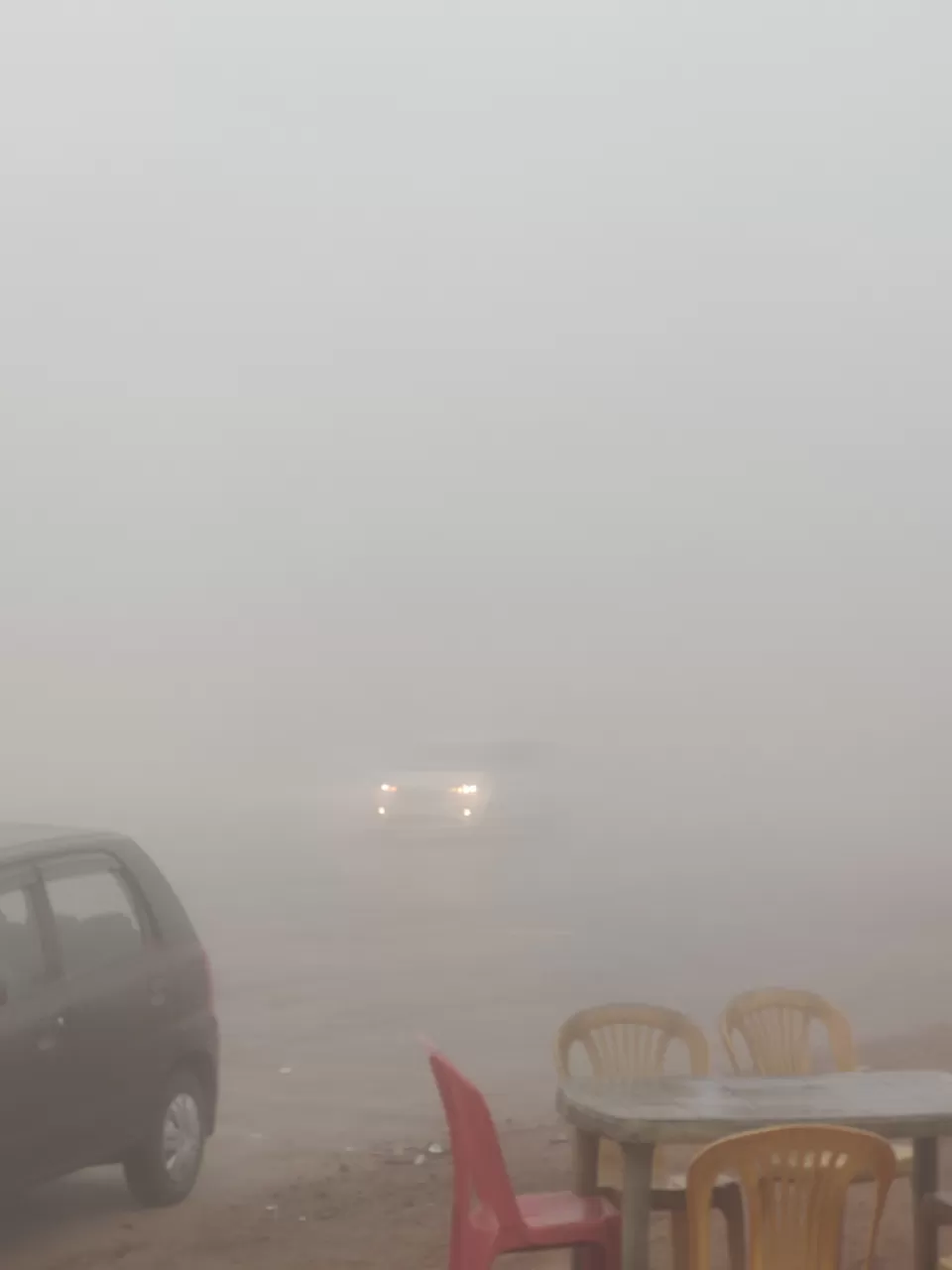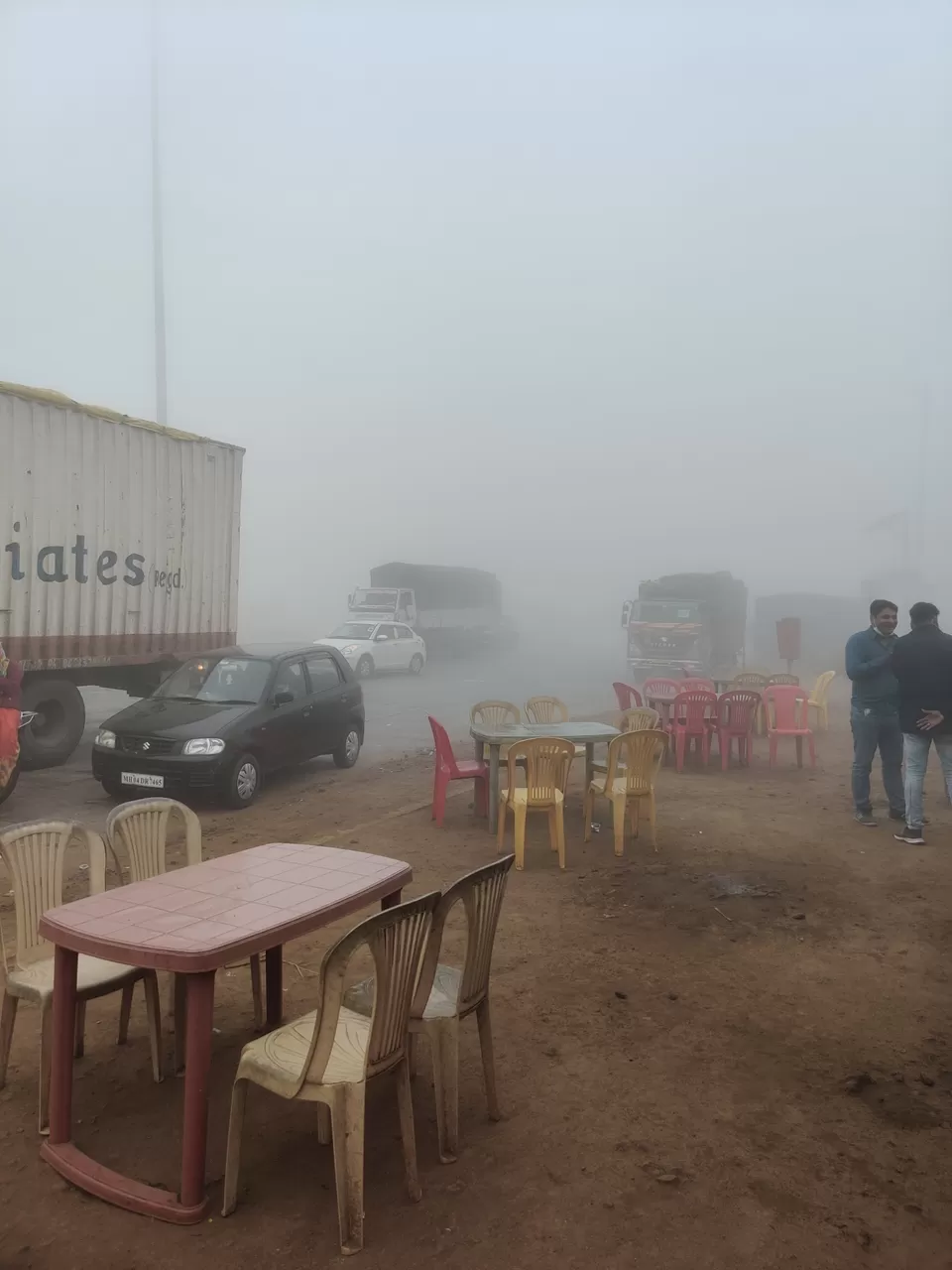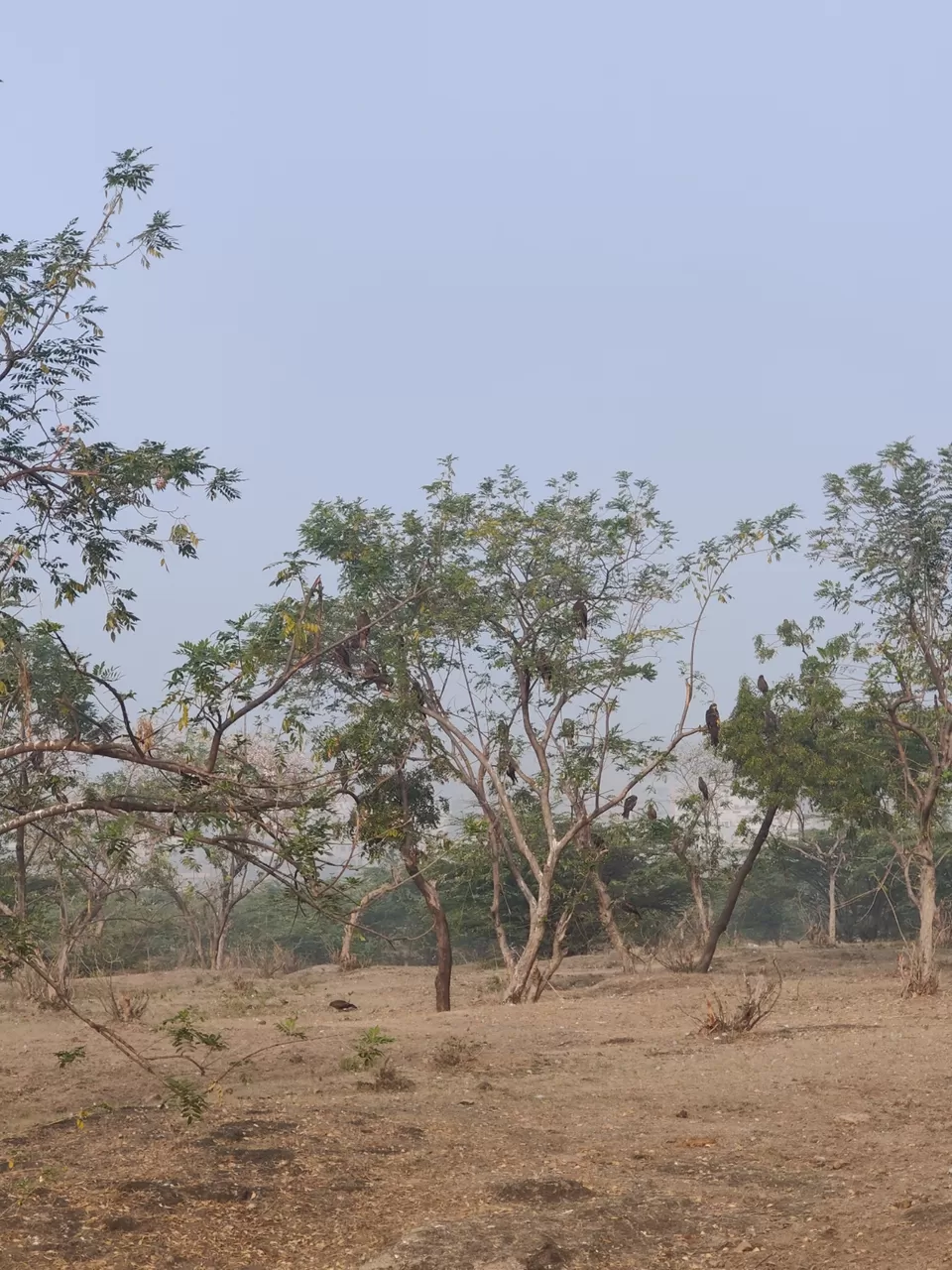 Then finally we reached to Bhigwan lake side, generally they have all day boating starting from morning 6 am to evening 5 pm, but I will suggest to take either early morning one or late evening one to capture distinct birds.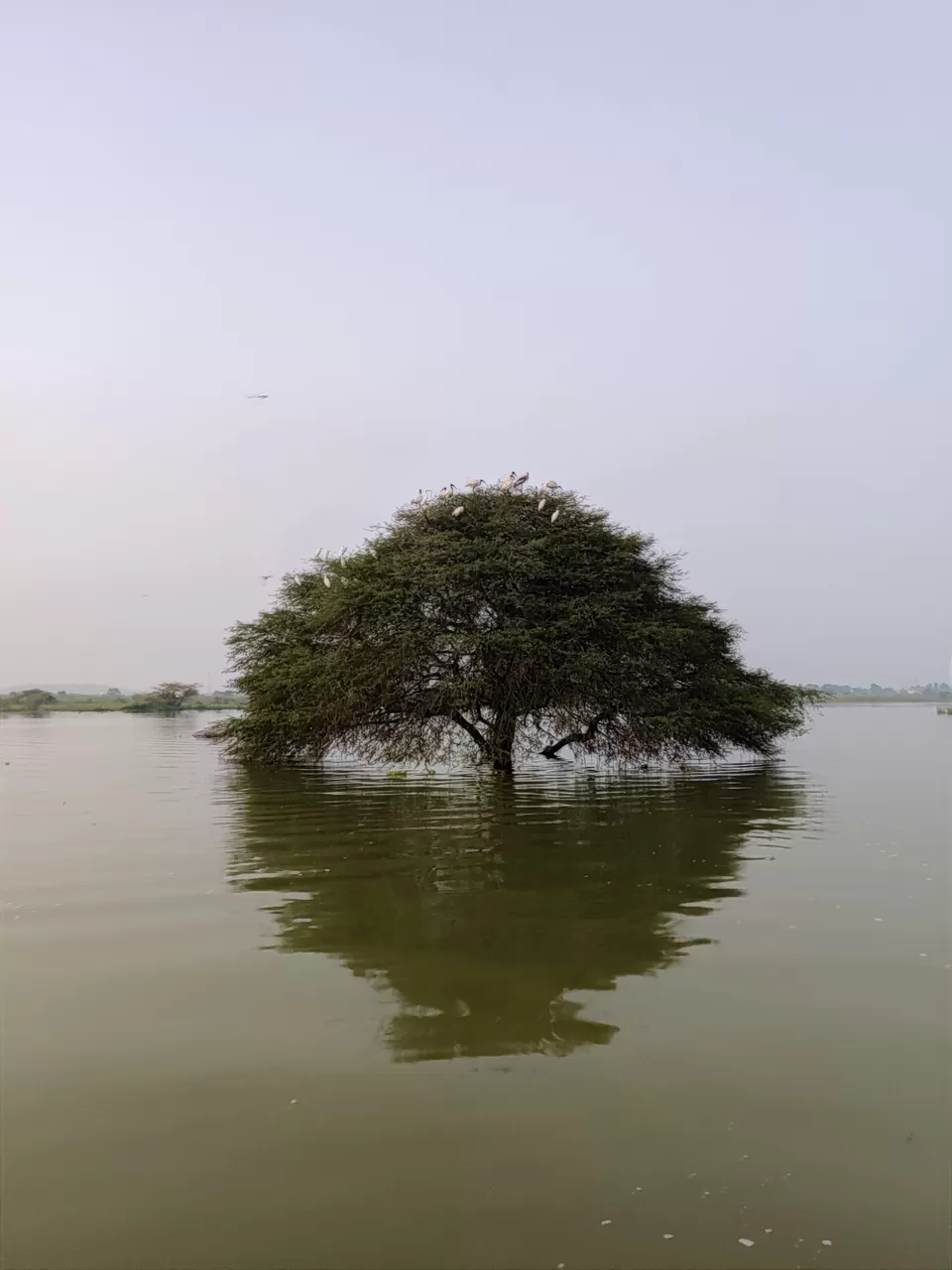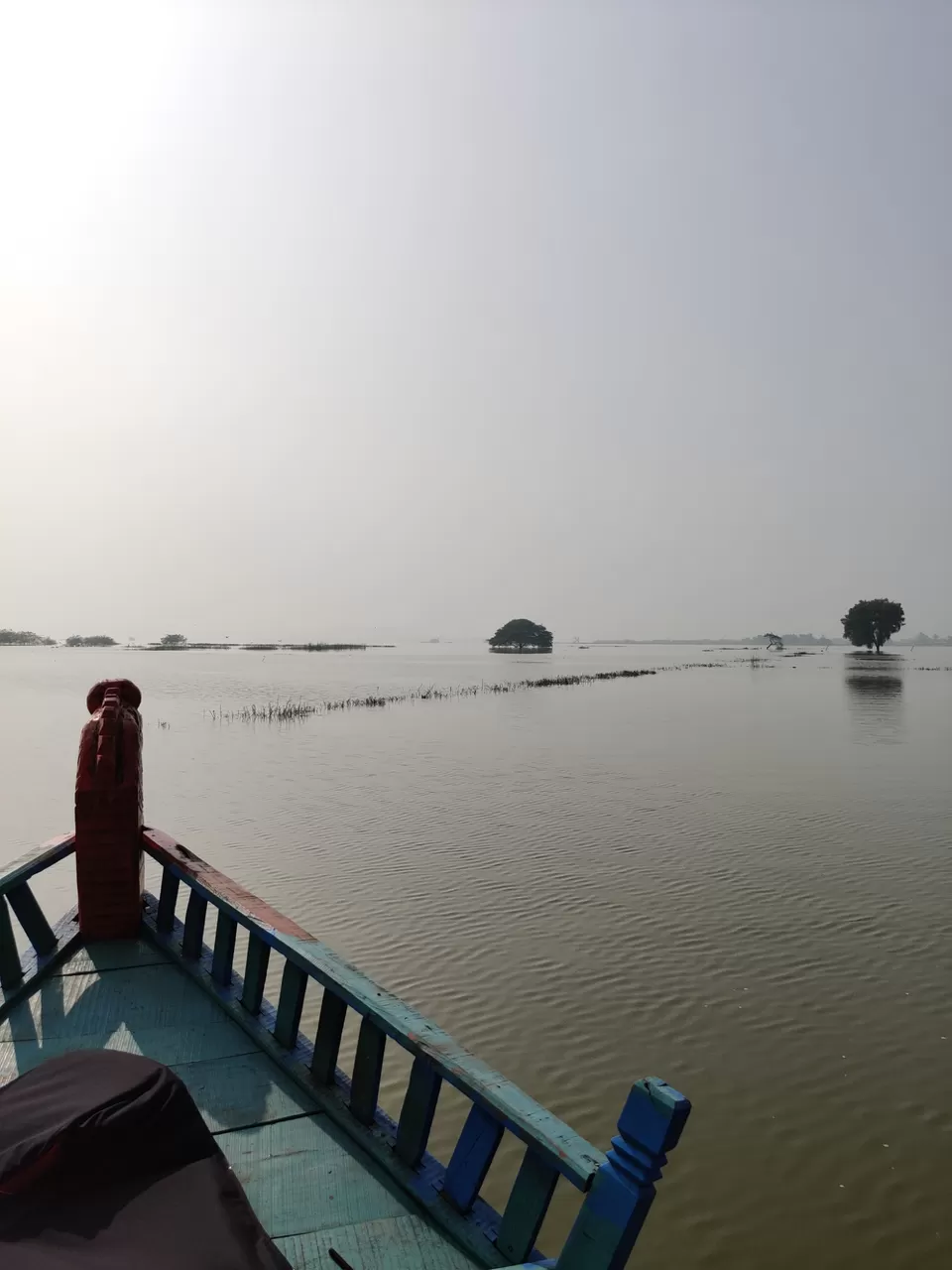 There was not much rush in the morning and ee got our boat easily in 1000 INR, our guide rajesh was very knowledgeable and provided important information about various birds species and their features.
Some of the commonly seen bird species at Bhigwan
Painted stork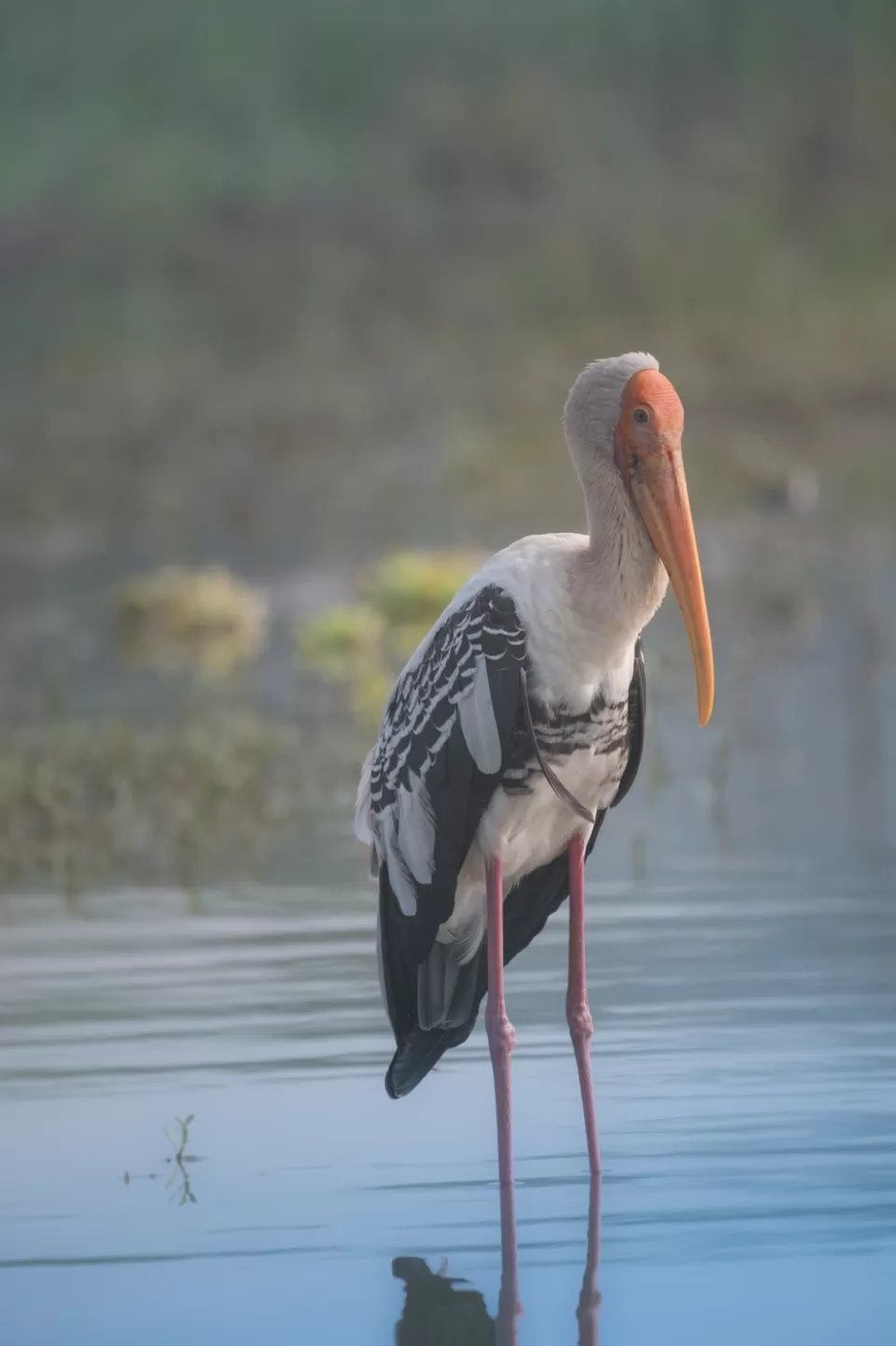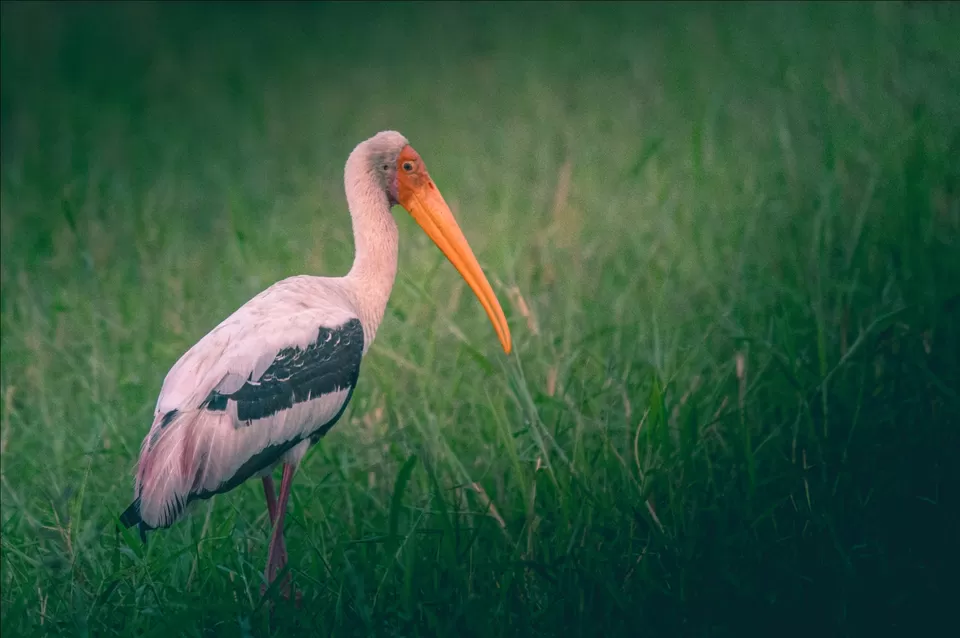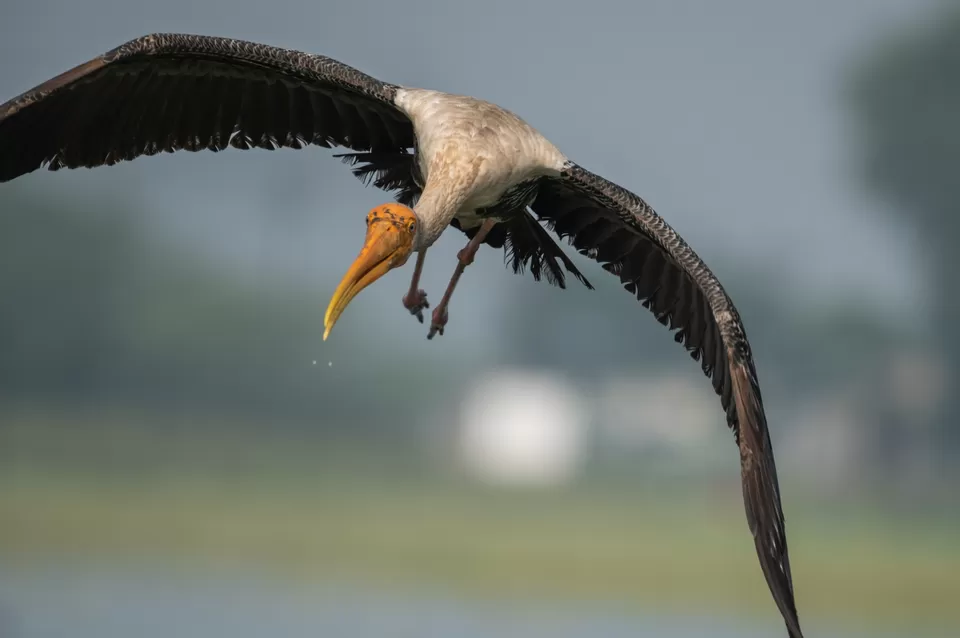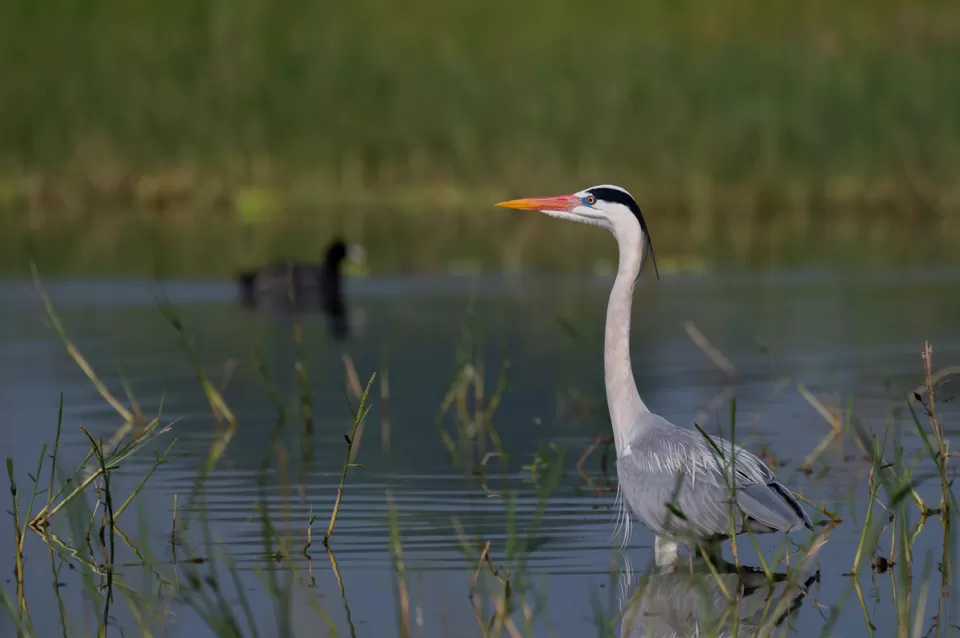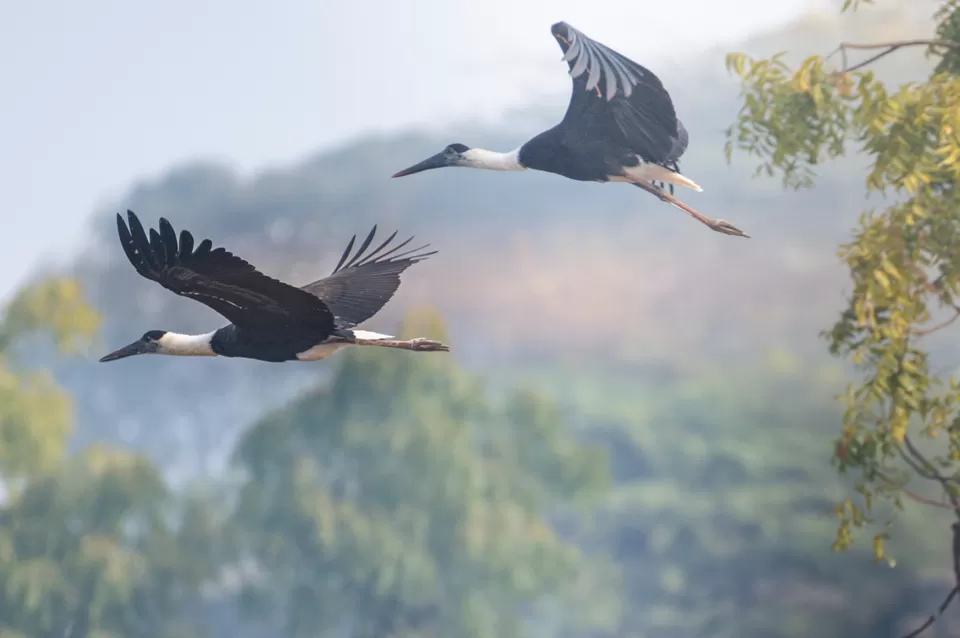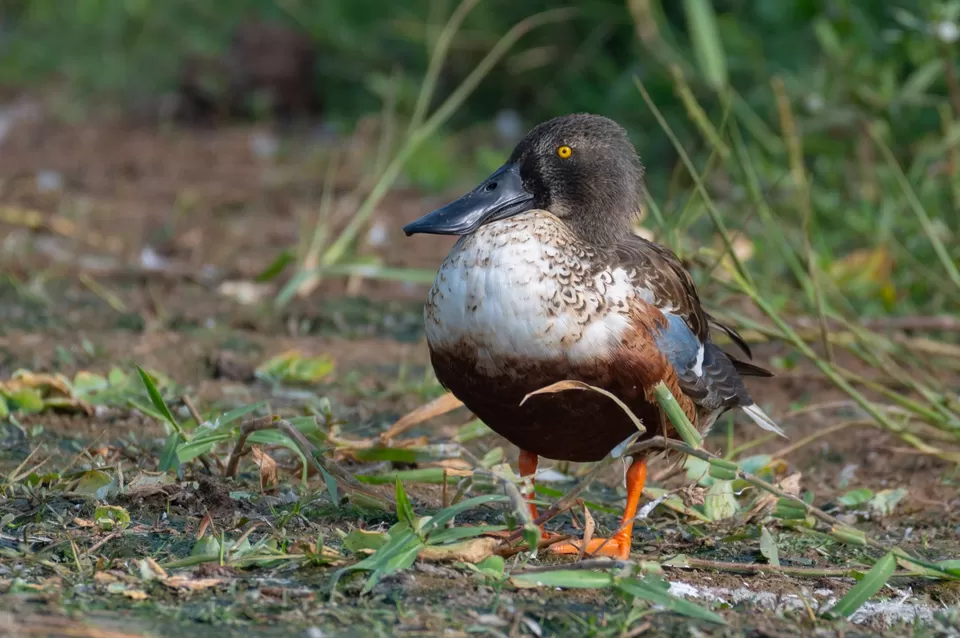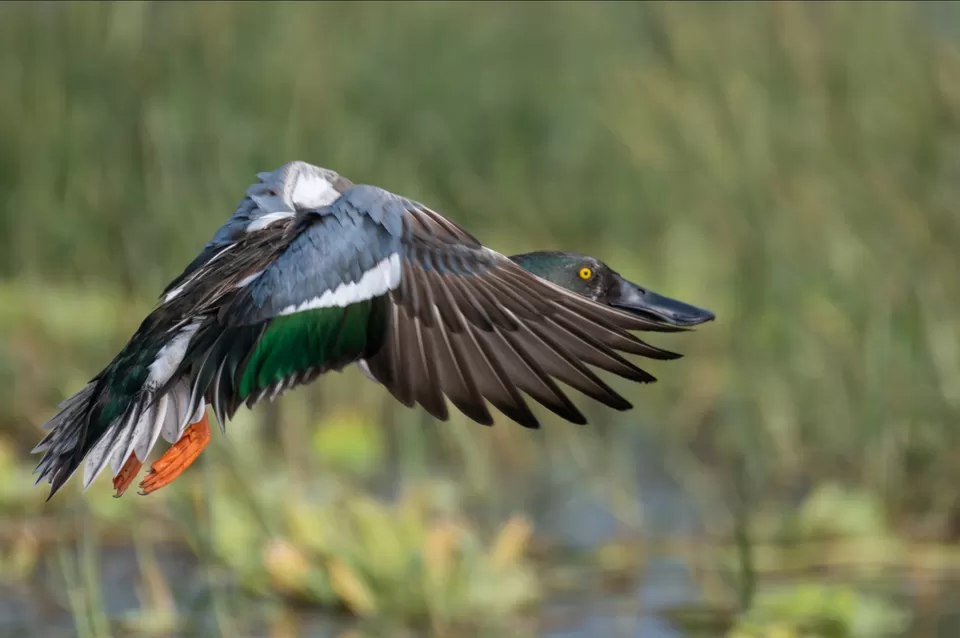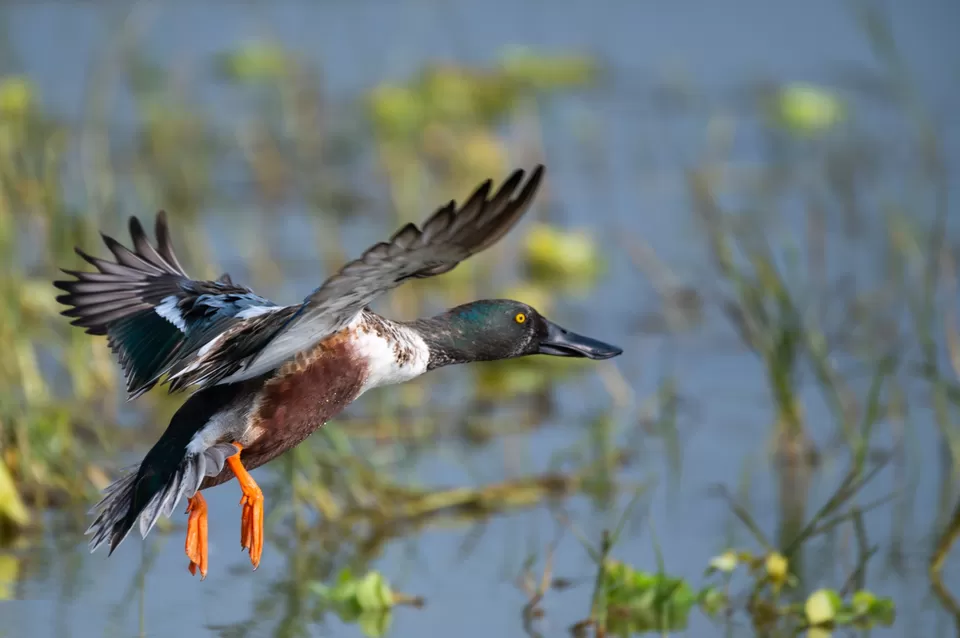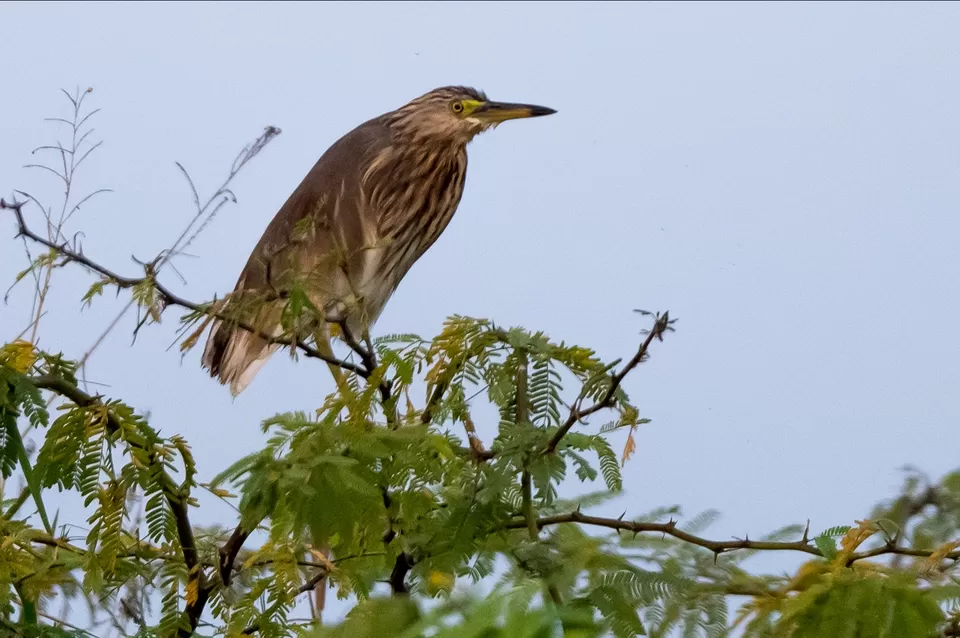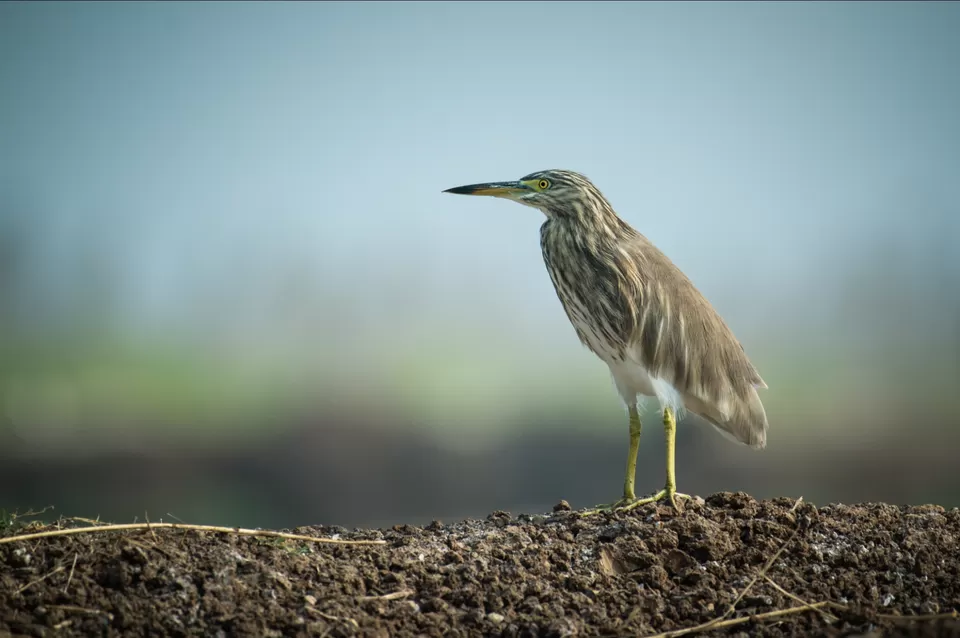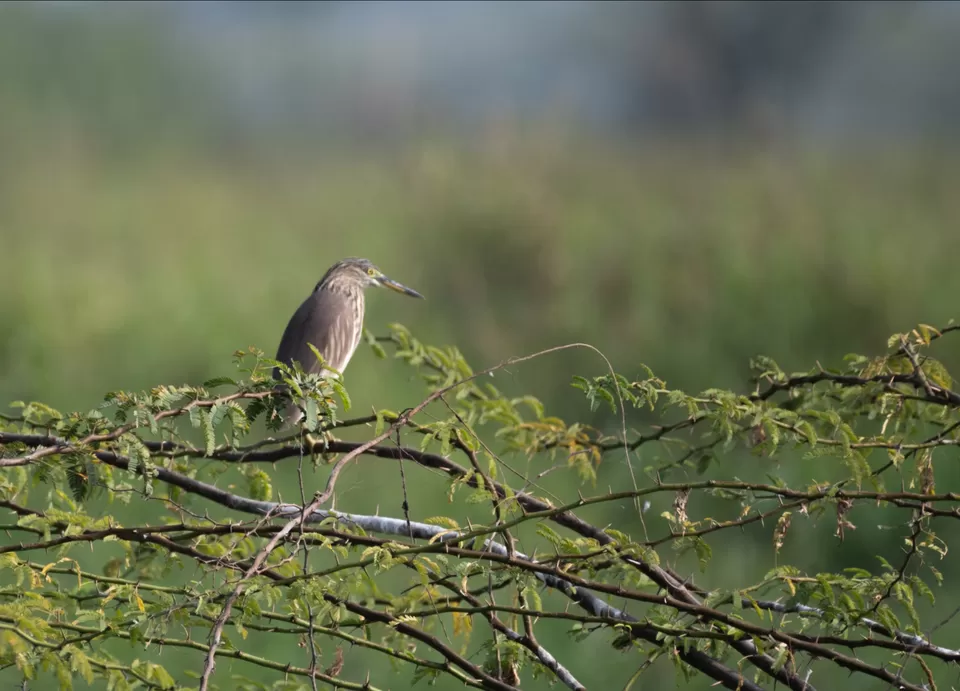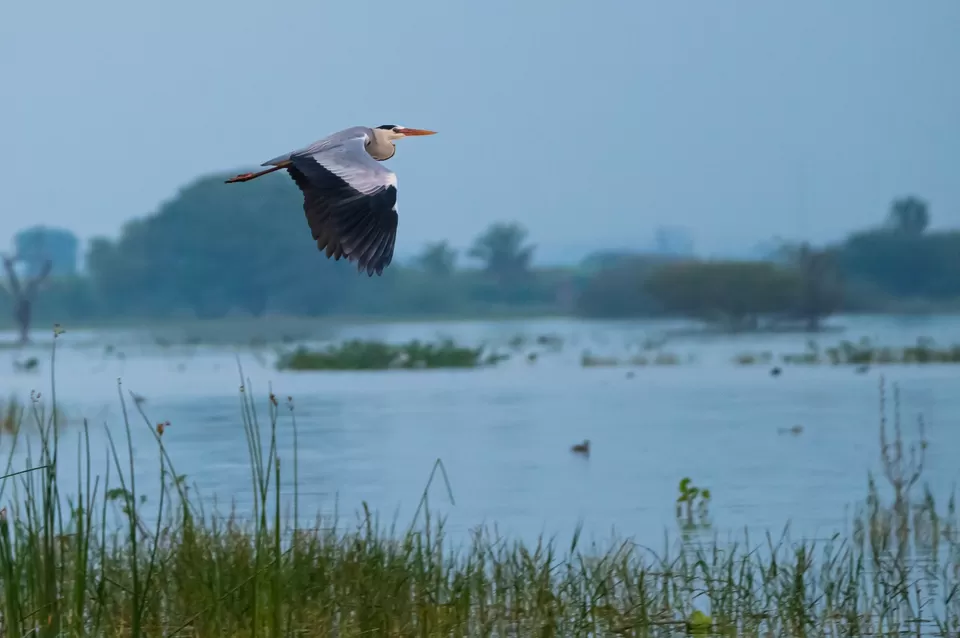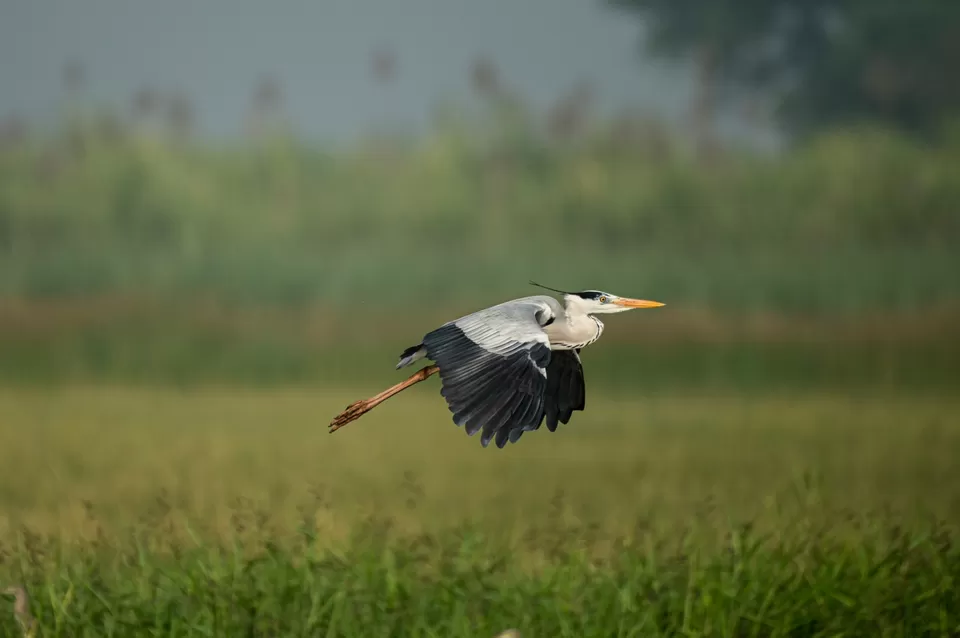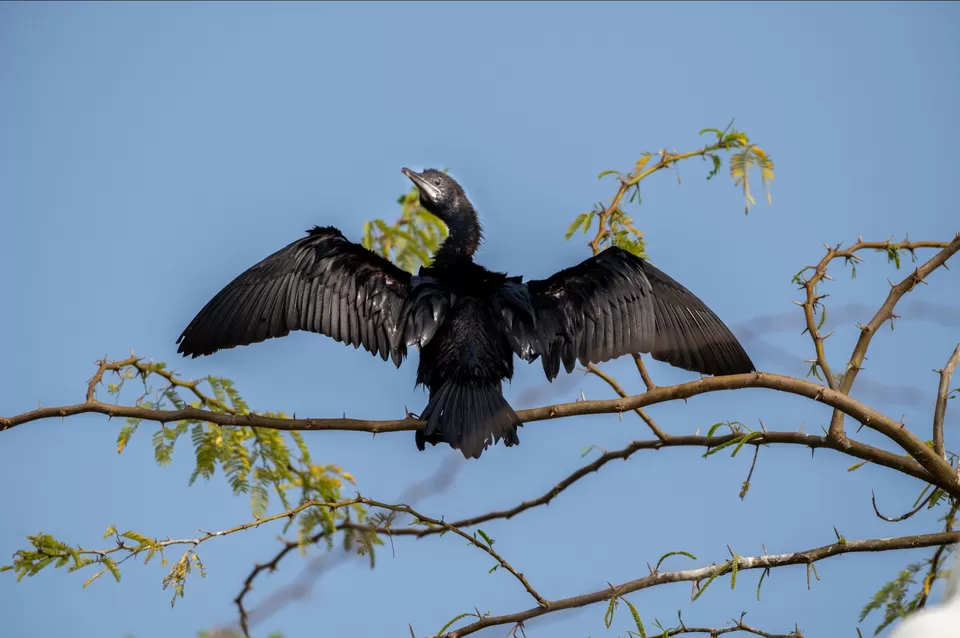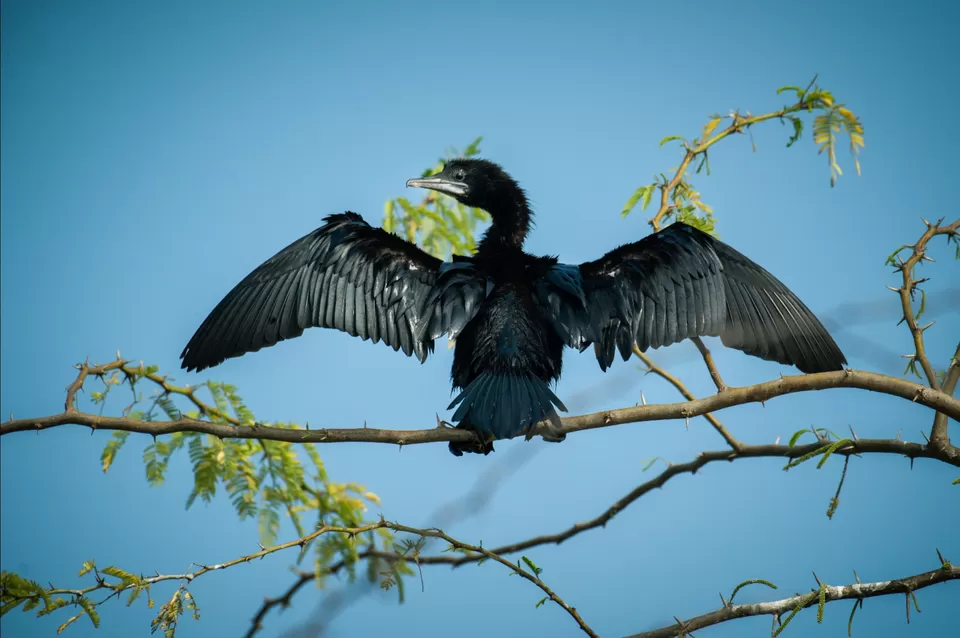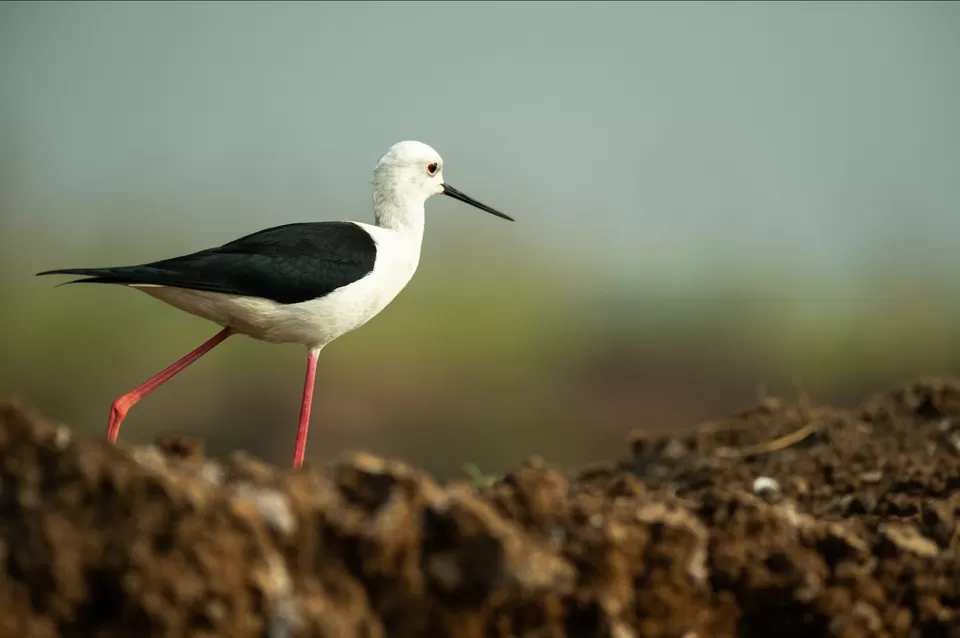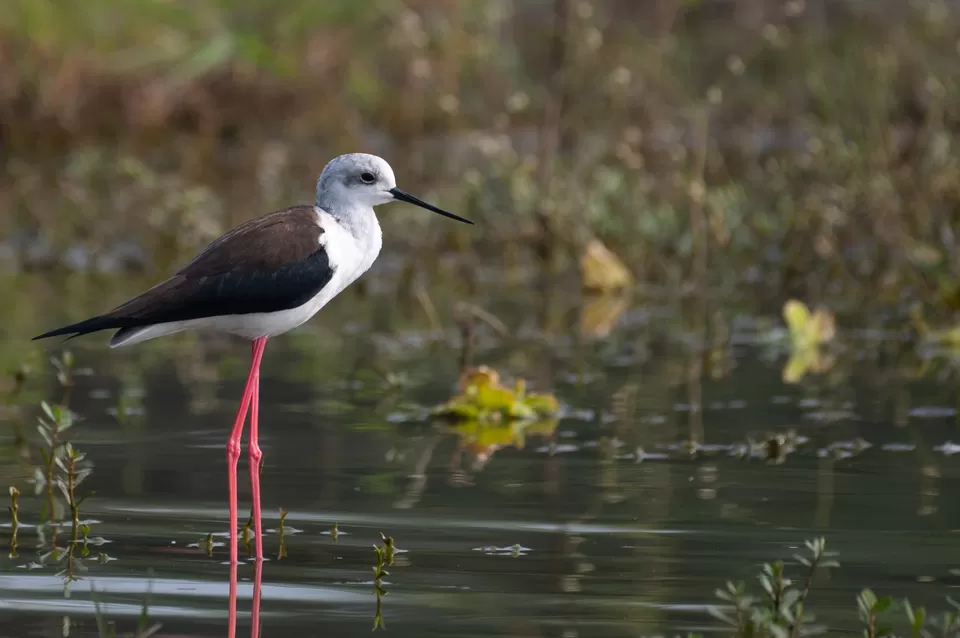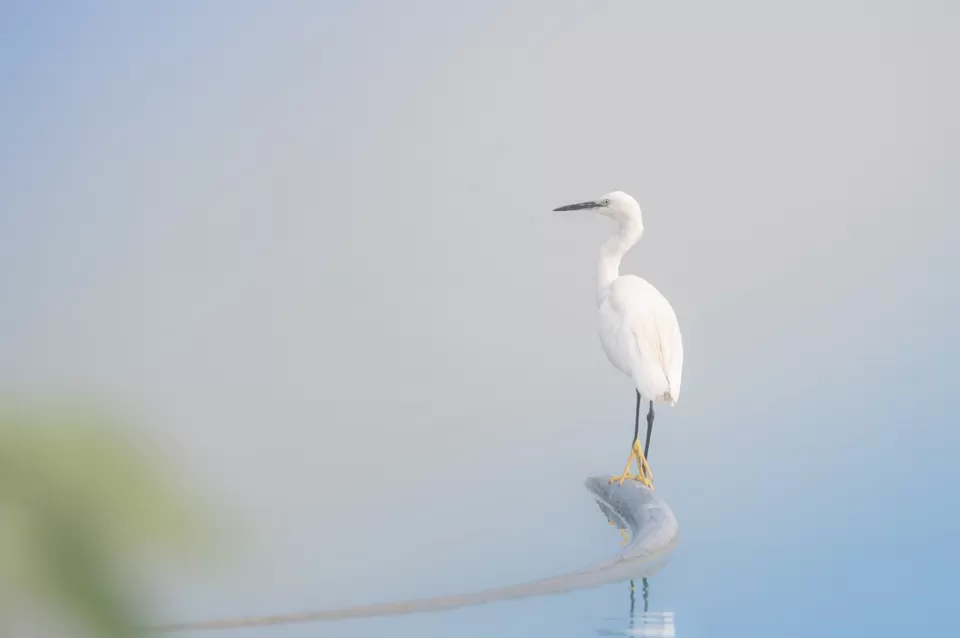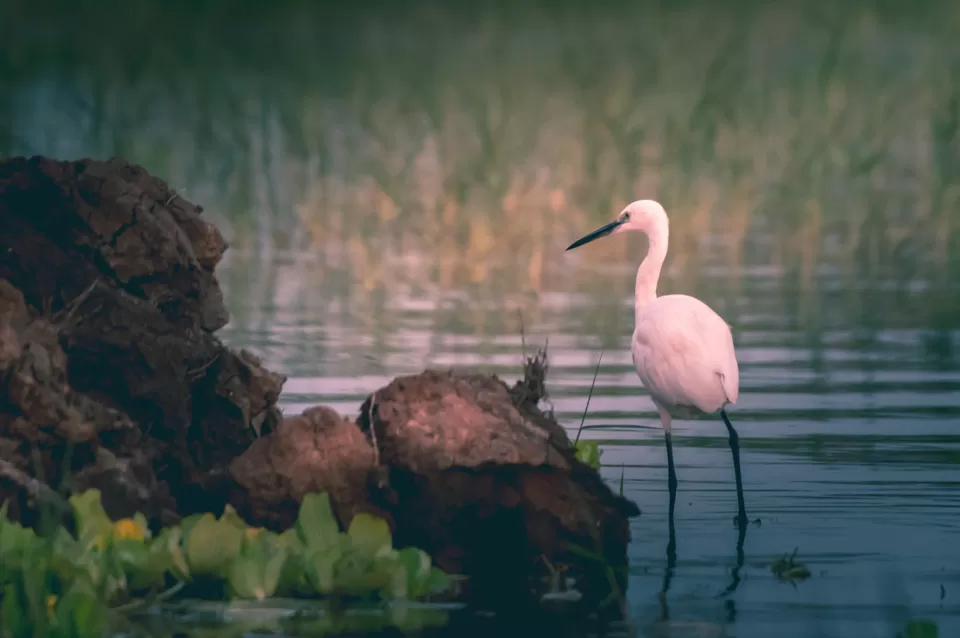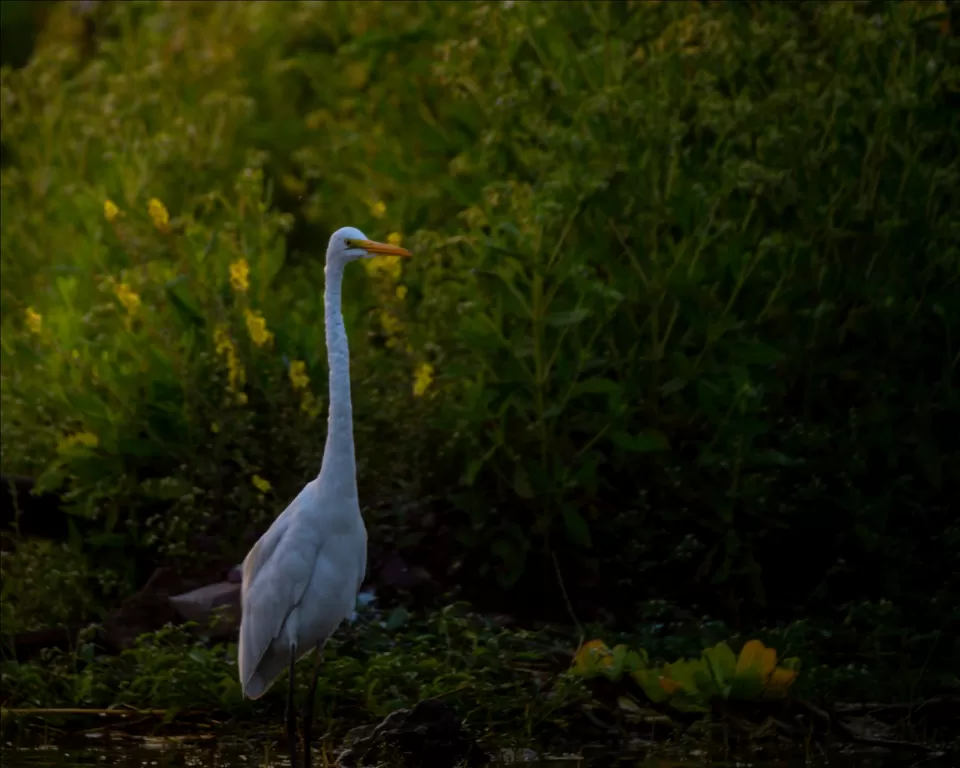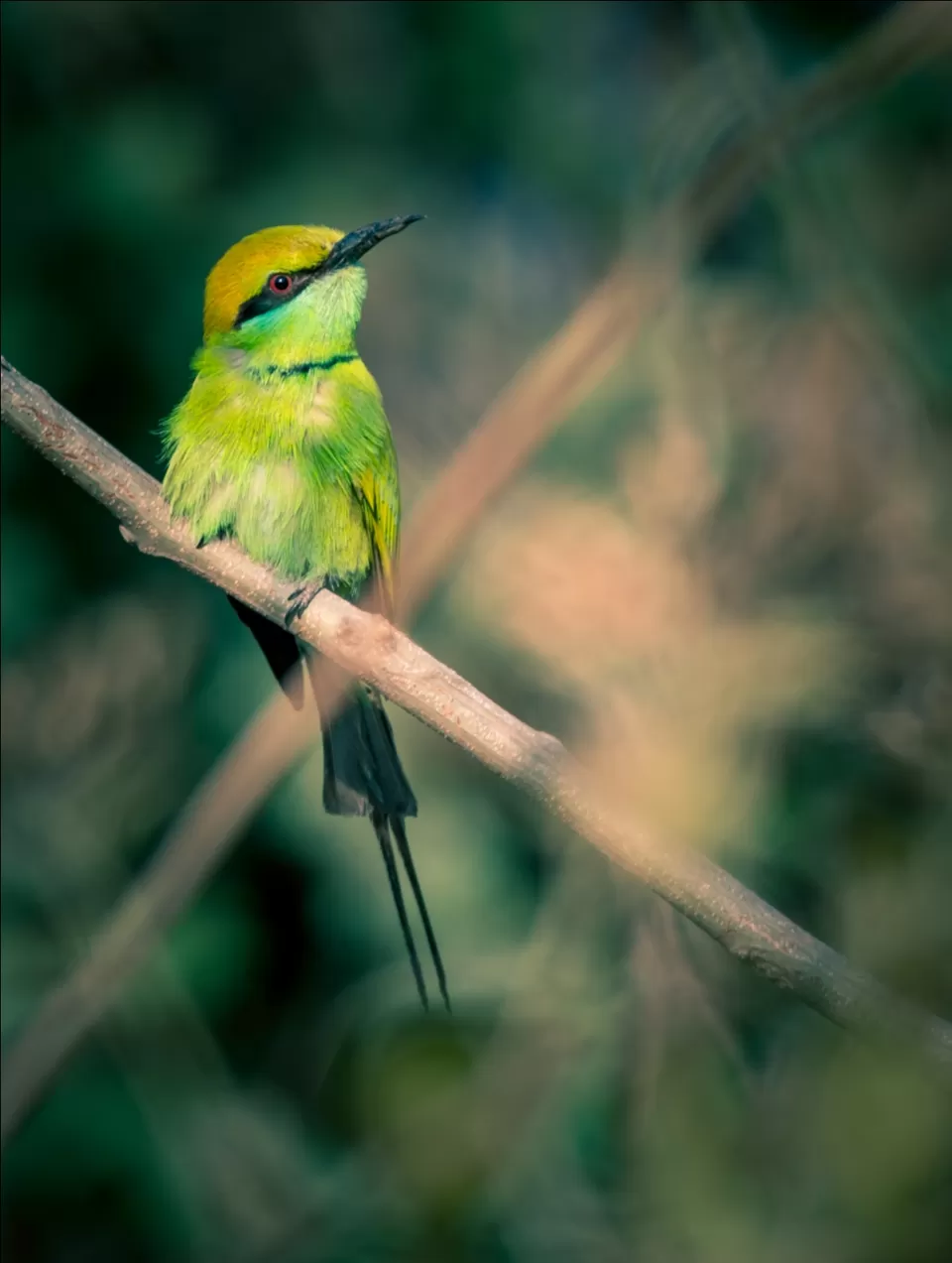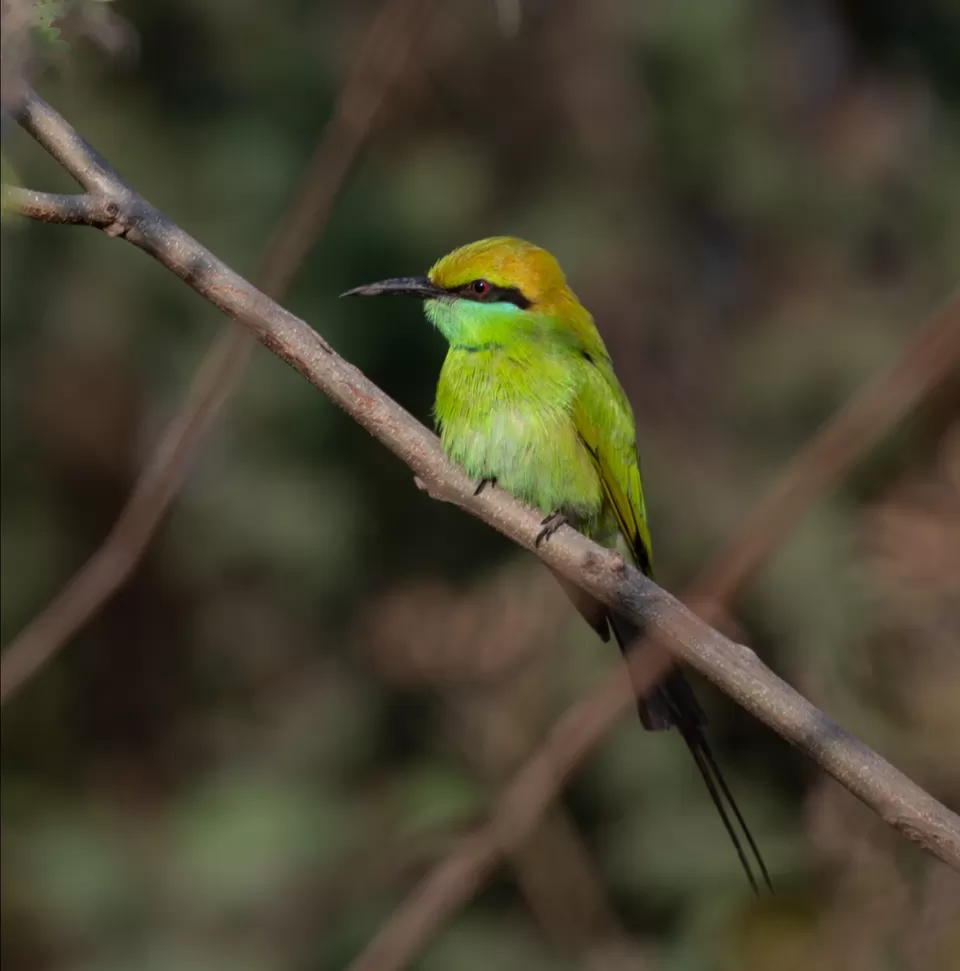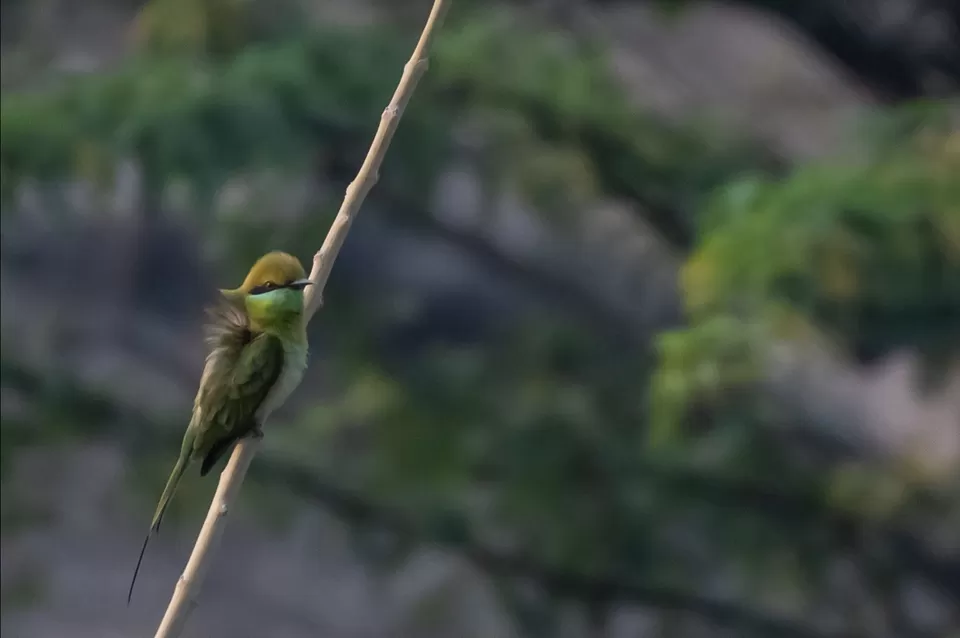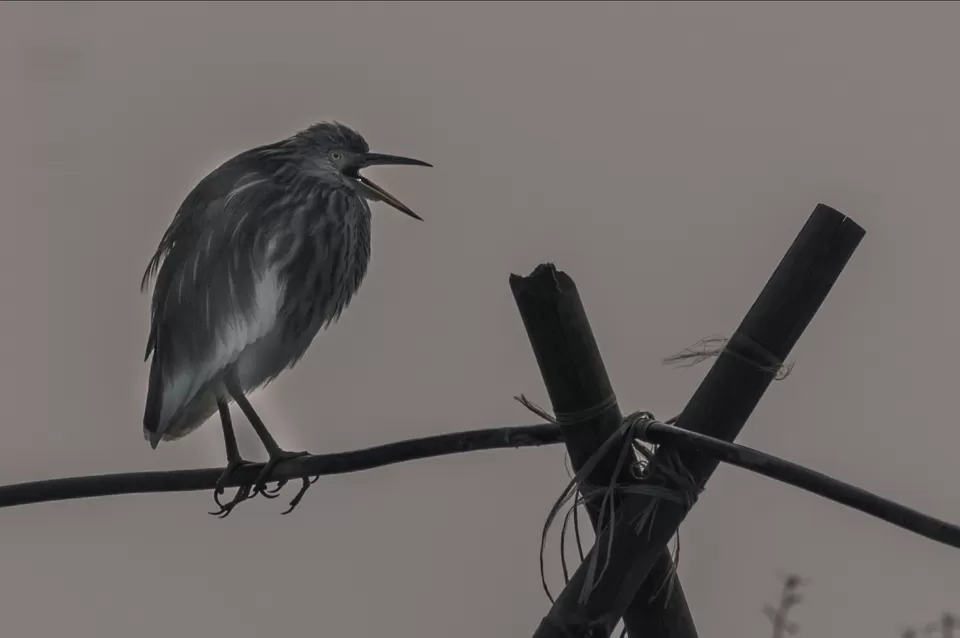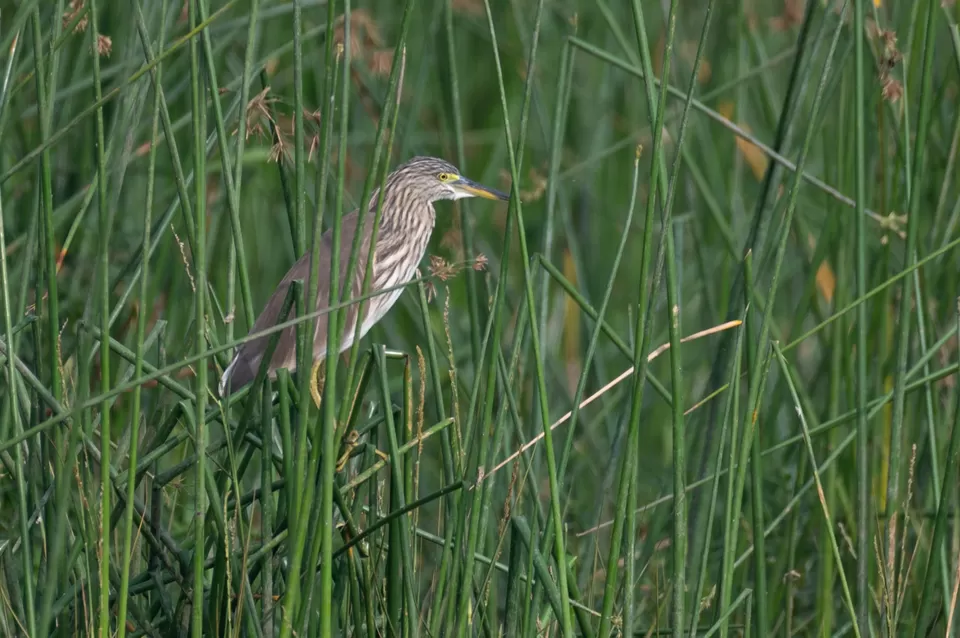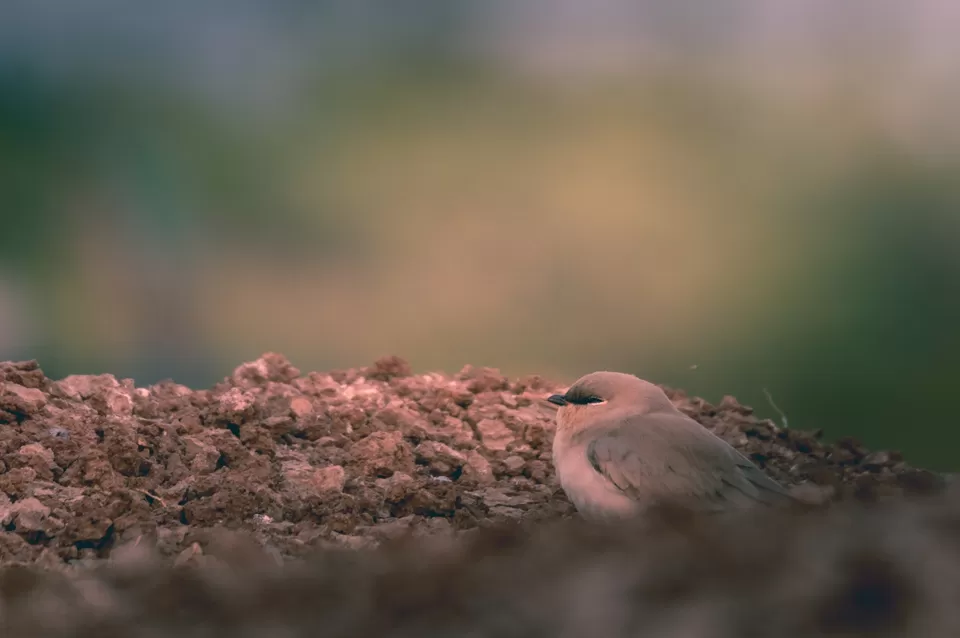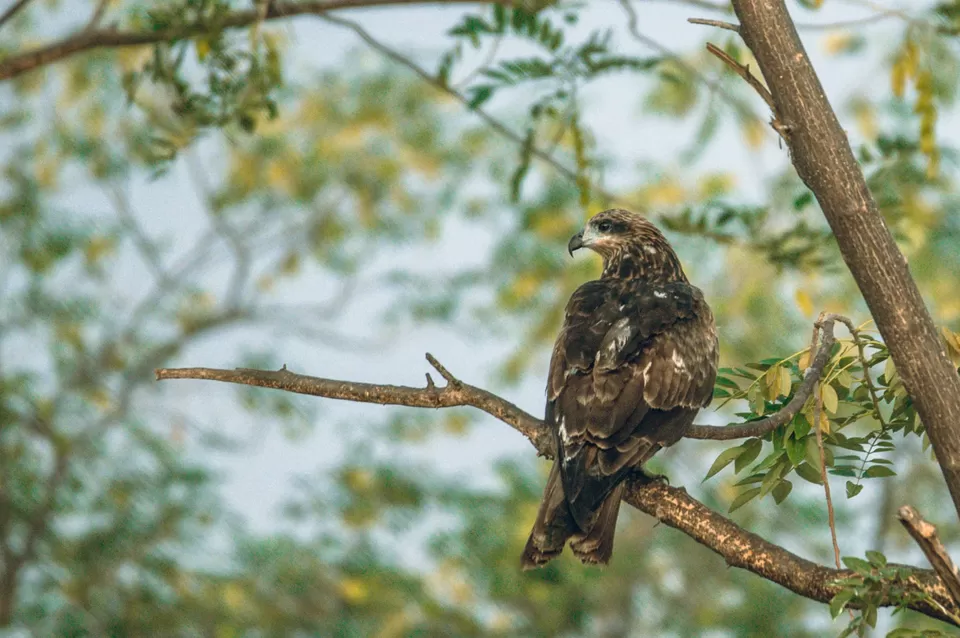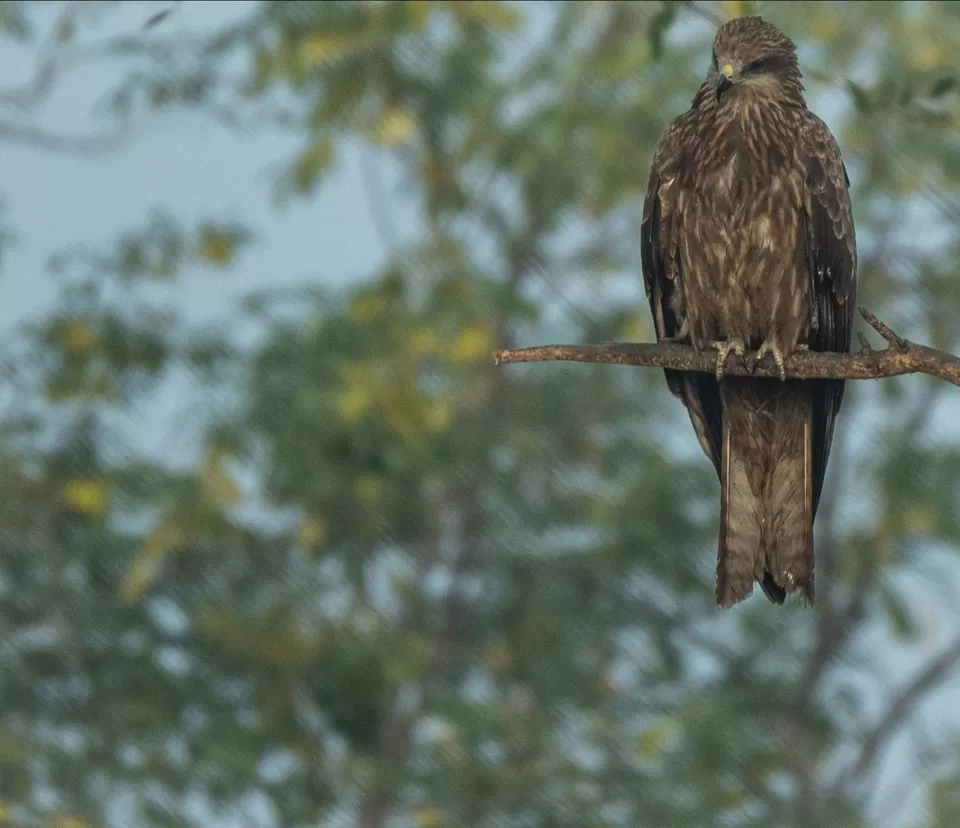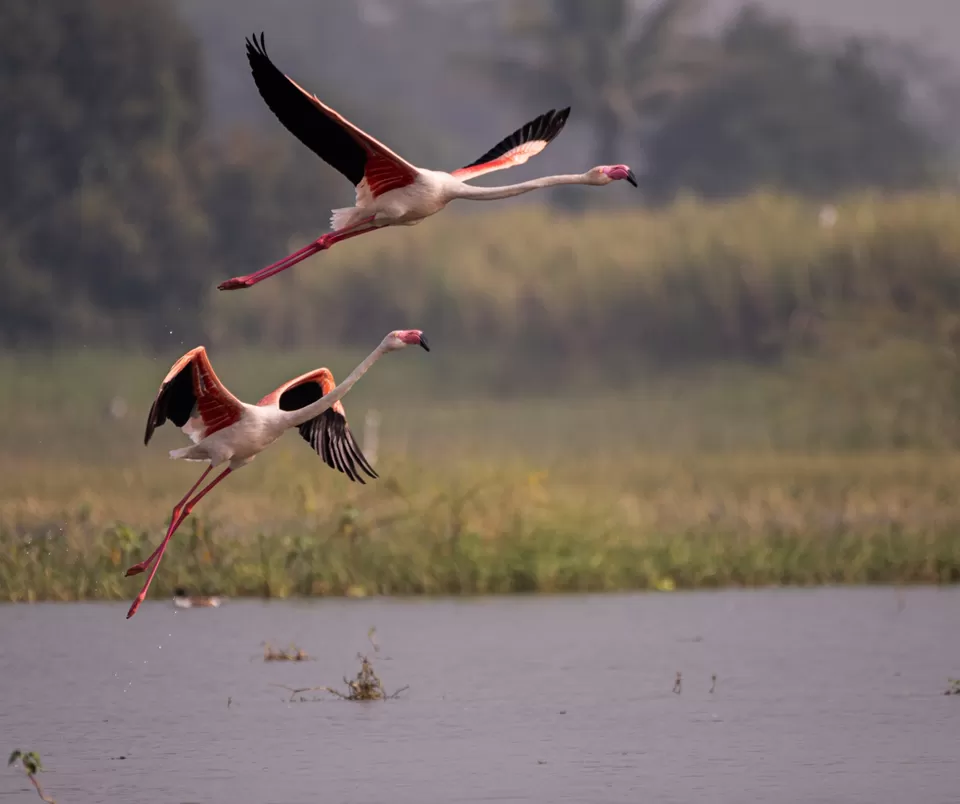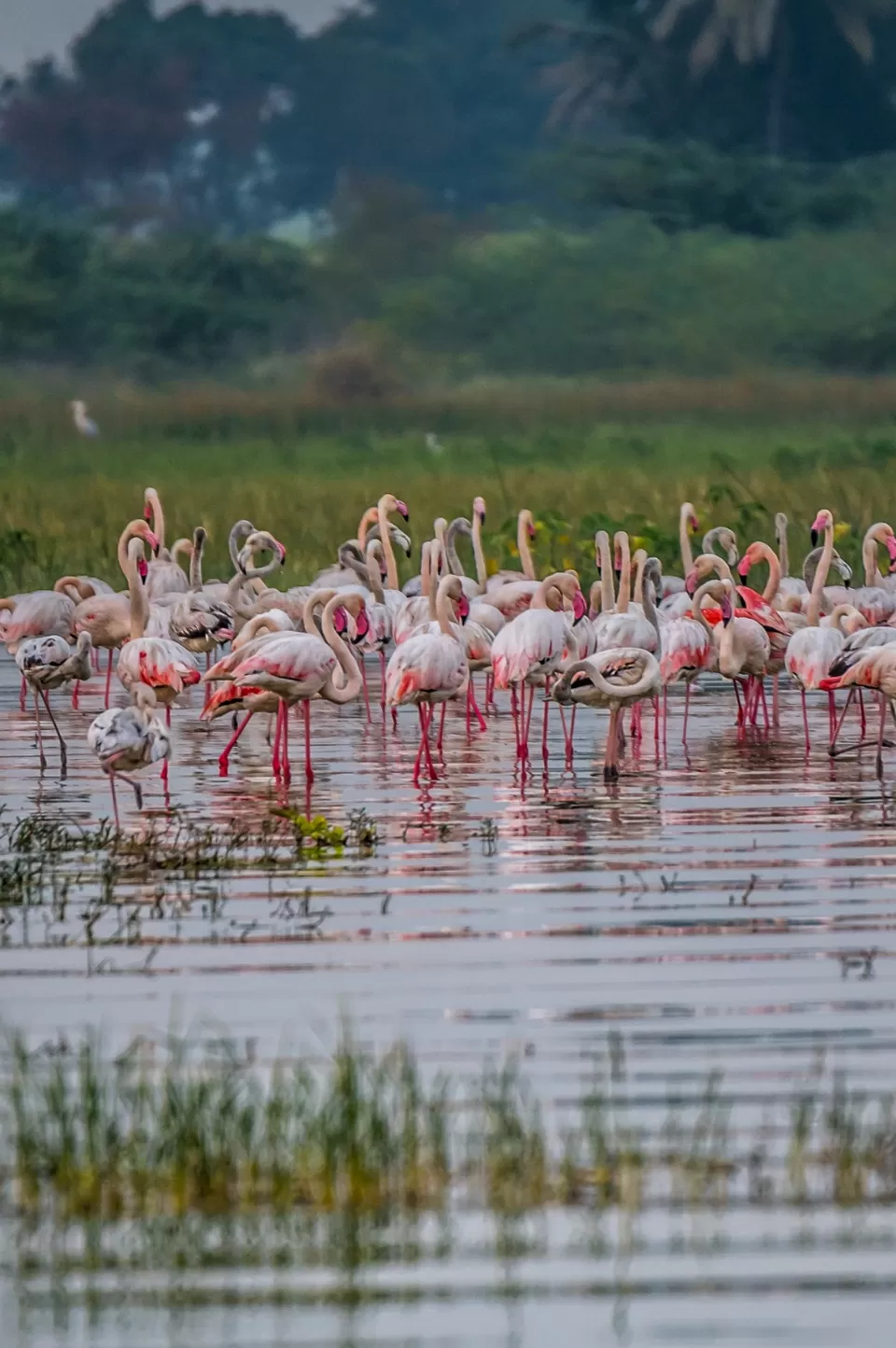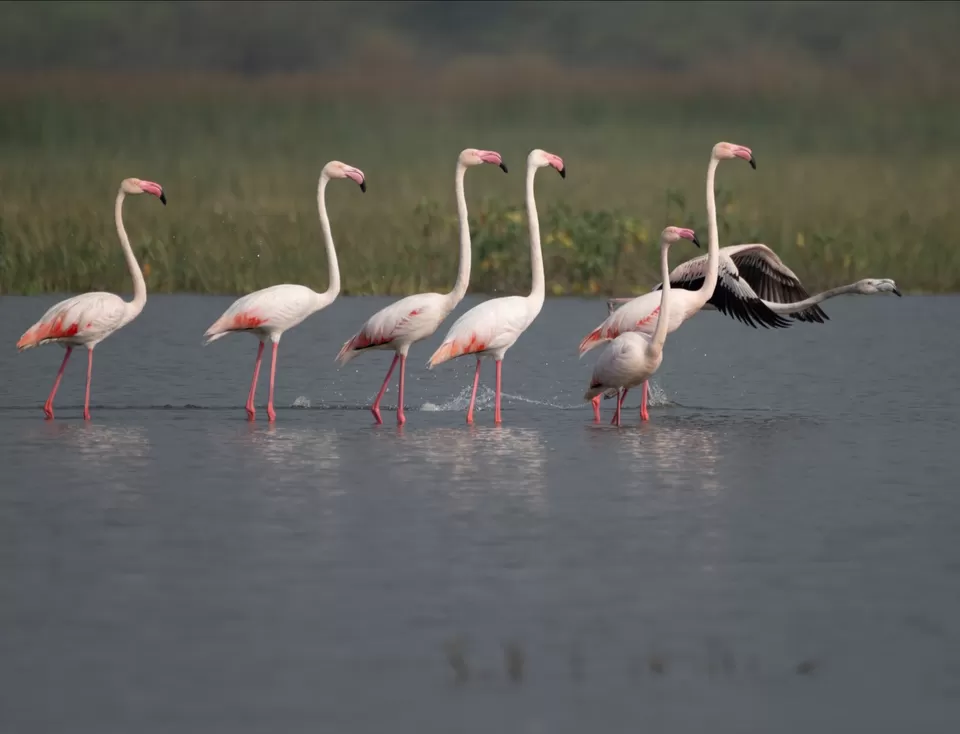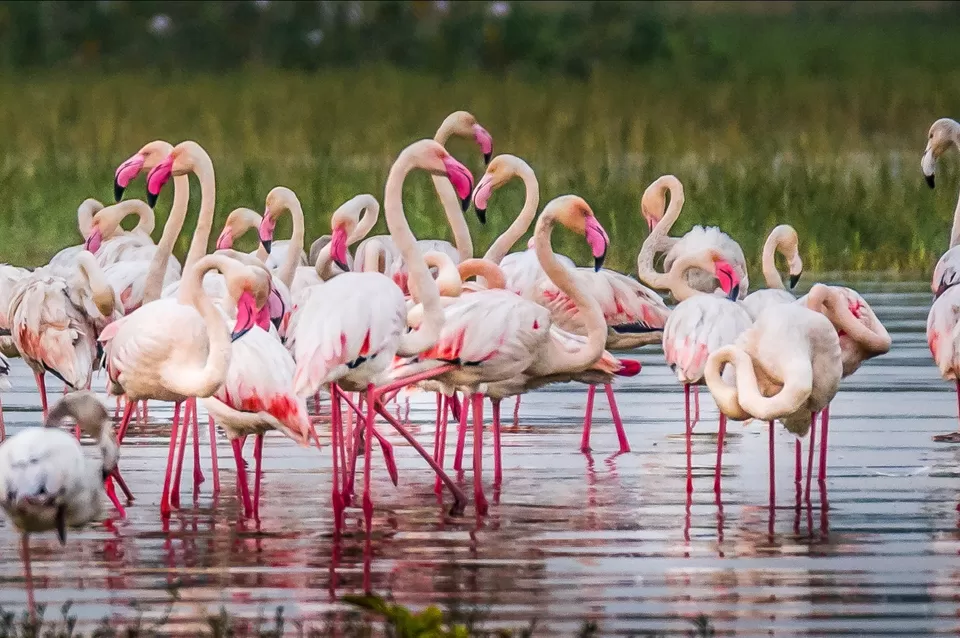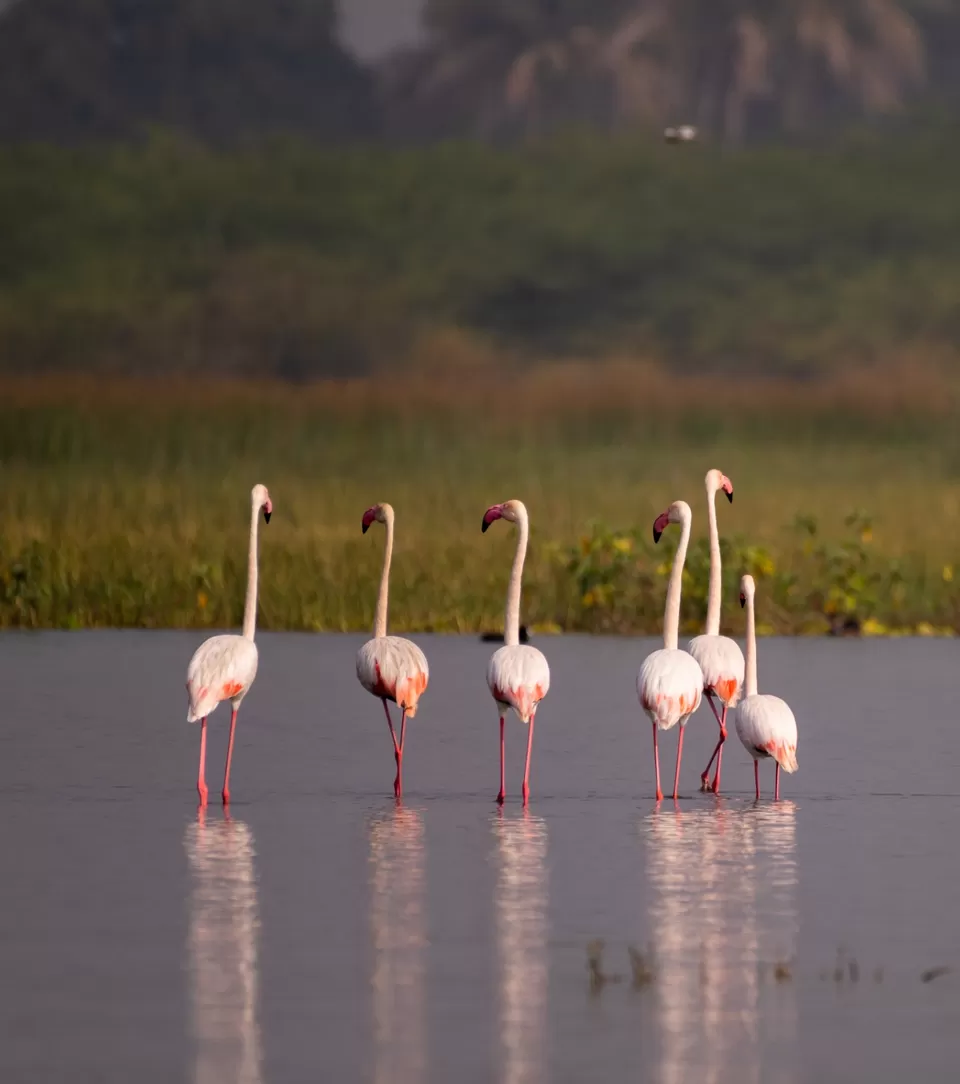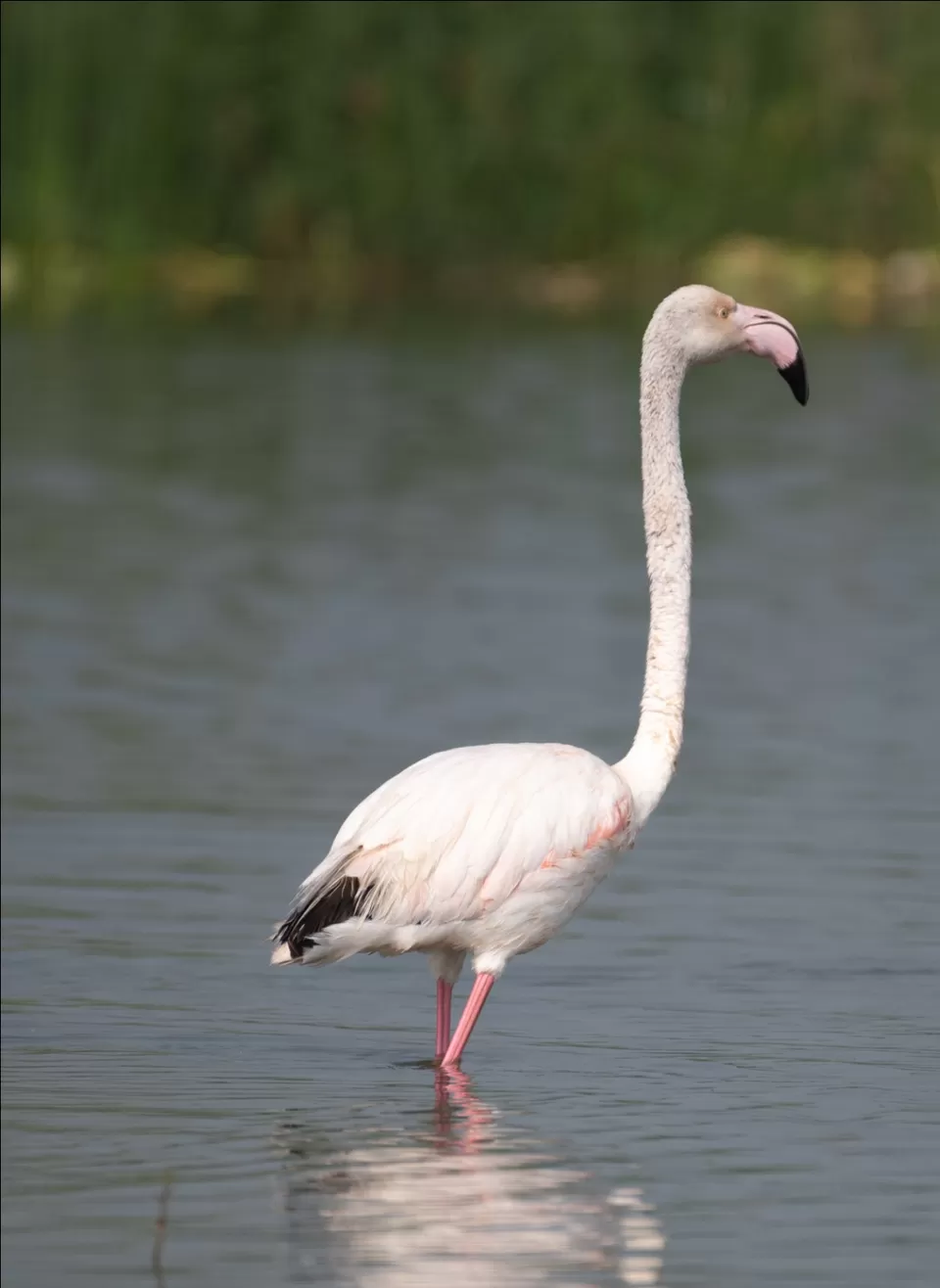 So after the stunning bird watching and photography session, we headed back to Pune while stopping nearby village, especially for Bhigwan fish thali which is very famous in Maharashtra. So that's the end of the beautiful trip with lots of knowledge about birds and their behaviour.