I have always believed that when God gives us lemons, make lemon juice for yourself, if there are chillies spread on the way, spice up your life and when there is a weekend to spend you must hit the road ! This time my biggest attraction was to see Greater Flamingos in the backwater. Being a Mumbaikar I love catching up with these yearly and most beautiful guests at the city creeks but watching them floating in the huge backwater of Ujani dam is absolutely an exclusive experience.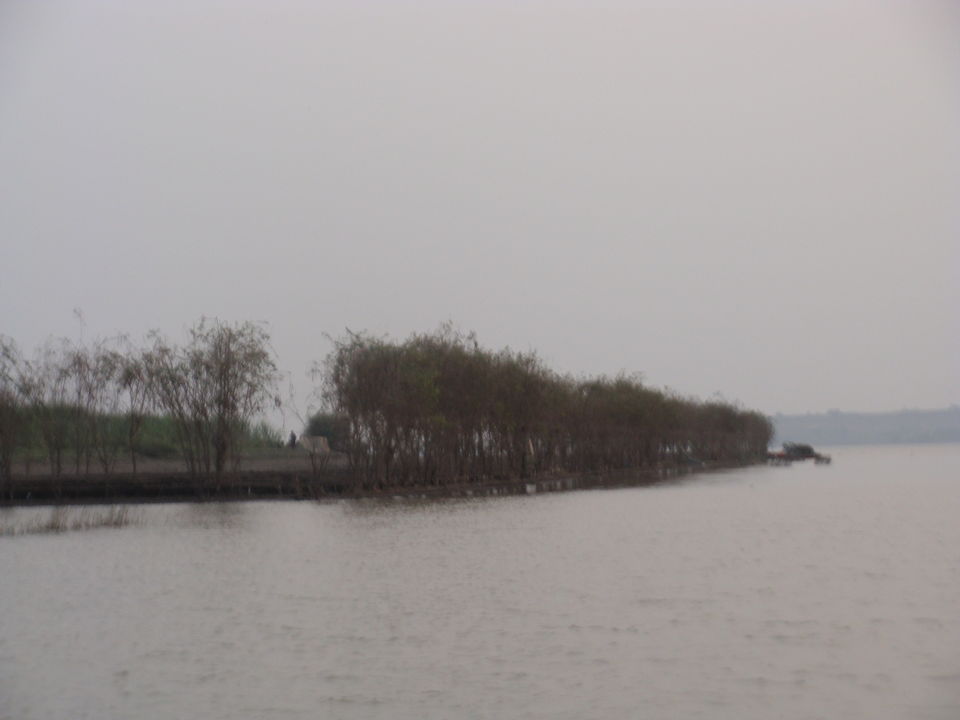 We drove to Kumbhargaon (a village on Pune-Solapur highway) from Thane, which took us almost 7 hours, also Pune-Solapur via Hadapsar road saved our time too. If you are not carrying food with you, no need to worry as there are few roadside canteens. We were not carrying many snacks with us because we are absolute Dhaba food lovers. We binged on the local Shev-Mataki (mother bean sprout) Misal-Paav and Jhunka-Bhakar-Baingan subjee thali at one such stop. As I always experience, I felt the special touch that originate from the soil and the water which adds some different taste to the food. We did not waste much time on the food and headed towards Kumbargaon which was still an hour away from our food stop.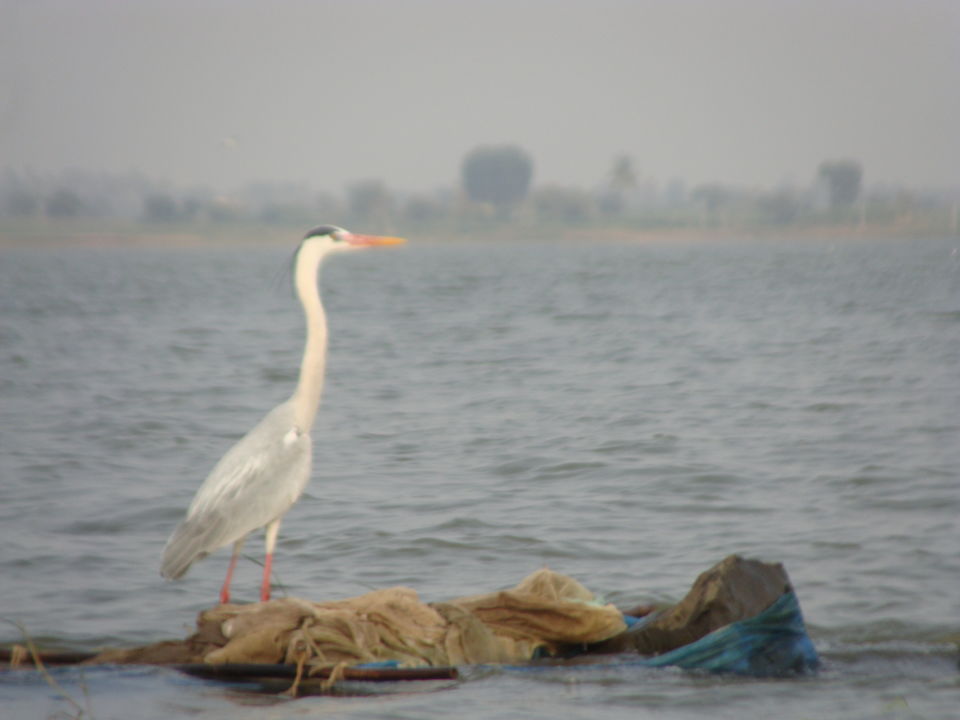 Bhigwan is a real heaven for birders that attracts huge number of tourists, researchers and bird-lovers in this season from January to April. First landing of Greater Flamingos turns this small dusty town into a touristy place. Bhigwan town area is 10 to 15 Kms from actual birding spots and many tourists prefer road travel than railway journey to the Bhigwan railway station from Mumbai or Pune. One can get state transport buses to travel from Pune and Solapur stopping at Bhigwan. Actually though the destination is famous by the name of Bhigwan, there are two villages to spot the wetland birds, one is Kumbhargaon and other is Diksal. Kumbhargaon is on south bank of the Ujani dam reservoir.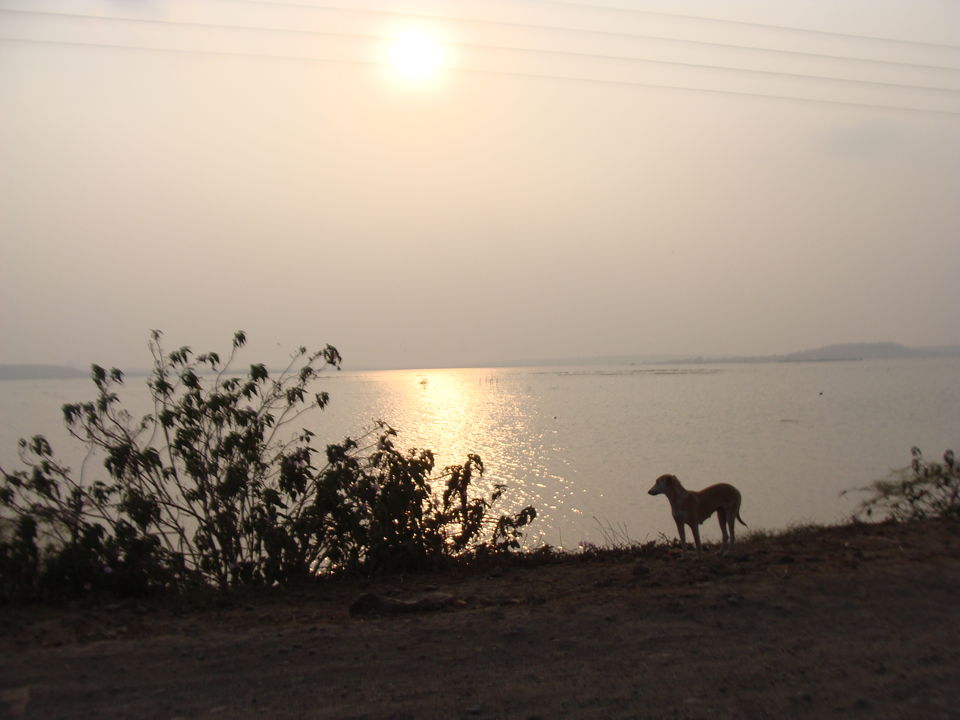 We preferred to go to Kumbhargaon because it has a MTDC approved home stays and hotel. A signboard of Kumbhargaon bird sanctuary on highway guides you and from there one has to drive 5-6 km till Kranti Flemingo point in Kumbhargaon village. We left Thane at 8.15 am and we reached Kumbhargaon around 3 pm. This village looks like normal tiny hamlet, surrounded with green fields but a vast backdrop of backwater make it different from others. I was enthralled to see the water body next to our home stay rooms. Sandip Nagare and Datta Nagare are the locals who provide really good quality accommodation, food and boating ride in Kumbhargaon village. They have trained few boys under their guidance and all these people are very well aware of bird conservation and important information about birds present here. Bird enthusiast can buy a book on water birds too, which is available here.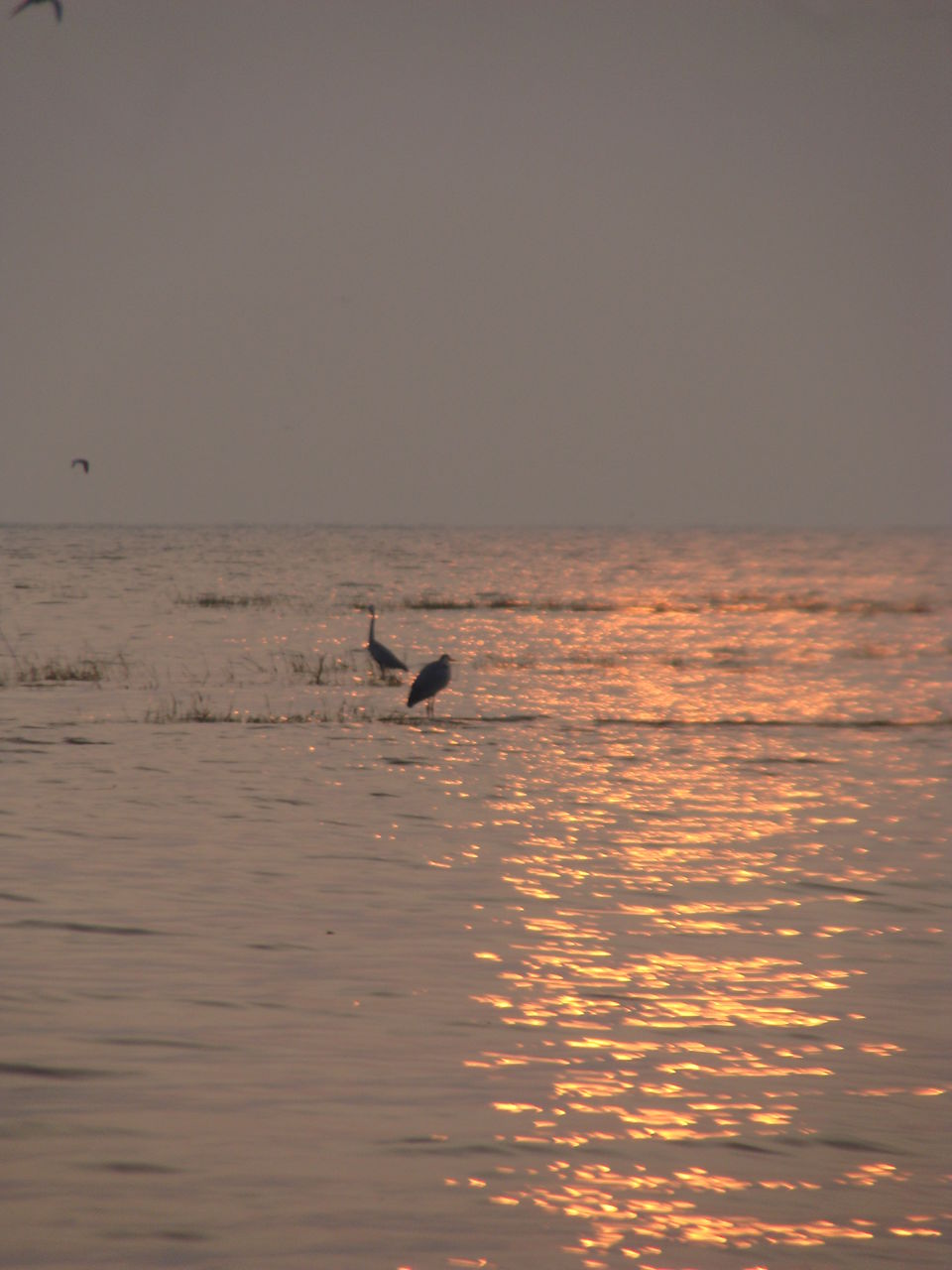 Boat ride for bird watching is one of the fantastic activities can be done here, but there are other options too which will attract foodies and adventurous people. Sandip provide tent stay also, so that one can simply feel the nature just close to their feet. For foodies local fish fry and fish curry is a wonderful treat made from lake fish Chilapi and few other fishes too. One must taste the lake fish because there is always a difference in taste of river fish, lake fish and sea fish. We reached around 3 pm in the noon and immediately we ran towards boat because we wanted to see the sunset on the lake. As soon as we entered into mid reservoir I felt like I am in the bird's heaven! This wetland is seriously a treat for photographers and serious bird-lovers. These migratory birds travel so hard and so long and we are just fortunate to see them so closely.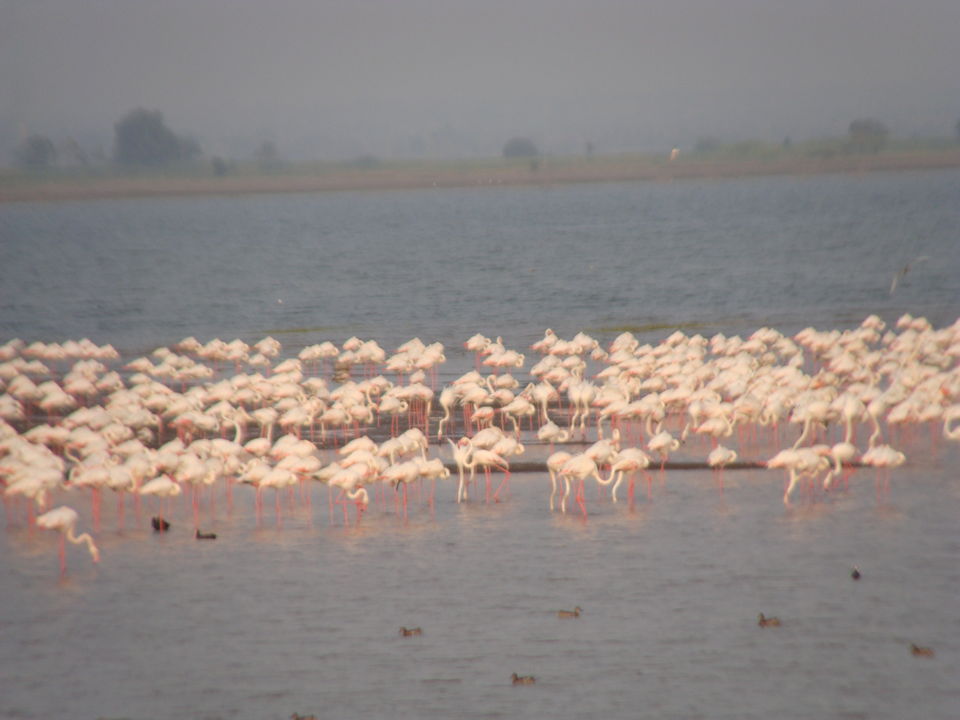 I went there with BWNA(Blue Whale Nature Association) group as sometime I like to wander with nature loving groups. Just give 2 whole days and you can see at least 70% of the birds present in this area. Though Greater Flamingo and Painted storks are main show stoppers, there are many other birds like little Cormorant, Purple Swamp hen, Spotbill duck, Ruddy Shel duck( Brahmany duck) , Northern Shoveler, Asian Openbill, Eurasian Spoonbill, Brown headed Gull, Egret, Pond Heron, Black Winged stilt, Sandpiper, Oriental White Ibis, small Patincole and many more. According to official information more than 60 wetland bird species can be seen here. That means, coming to Kumbhargaon is a huge treat & never to miss chance in life for birders!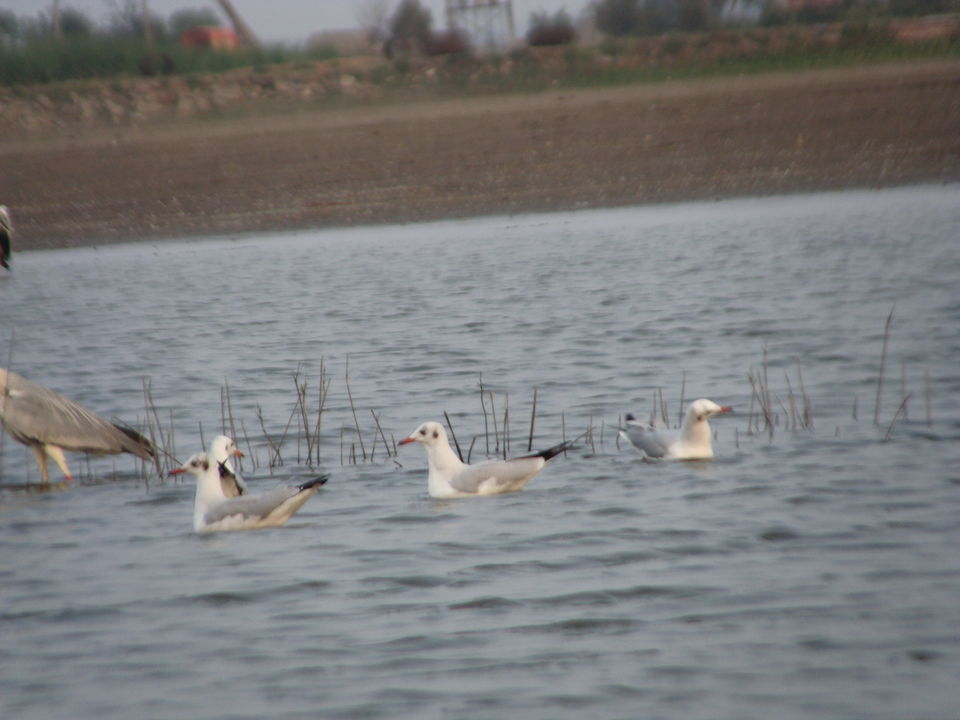 Things to remember:
Boat on hire charges are aprrox. Rs. 700 to 800. There are small and large boats. Small boat can take 8-9 people (including rower) inside and large boat can have about 30 people inside.
In case you are a solo birder, wait for a boat to fill up as there are plenty of groups keep visiting. For individual charges can be from 200 to 100 rupees.
Phone numbers for Kranti Flemingo Point: Sandip Nagare- 9960610615 /Datta Nagare- 8087 767691. They will take care of your food, accommodation and boat ride.
Don't miss early morning boat ride to see sunrise and beautiful photography. Also, an evening boat ride is memorable if you want to capture sunset or a birdy with backdrop of Sun.
January to March is the prime season for these migratory birds, but it varies every year so a phone call to Nagare brothers is must.
DSLR camera is must for photography and bird enthusiast can carry any camera for record shots and a binocular is a good thing to have to see birds.
These 2 villages are quite at distance from the main highway, so going by private vehicle will be a feasible option.
Do not throw any man-made snacks into the water because that will harm the biodiversity.
If you want to stay in tent or to sleep at the verandah outside of rooms, an insect or mosquito repellent is a must.
Do not insist boat rower and guide to take the boat very close to the birds or do not speak loudly in the boat as this will only made you to watch flying birds.