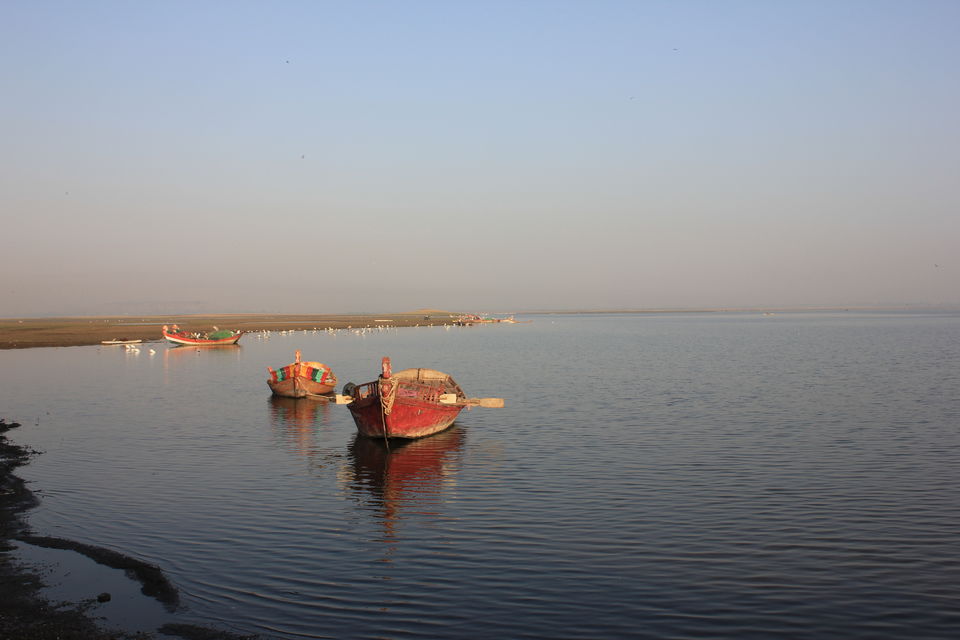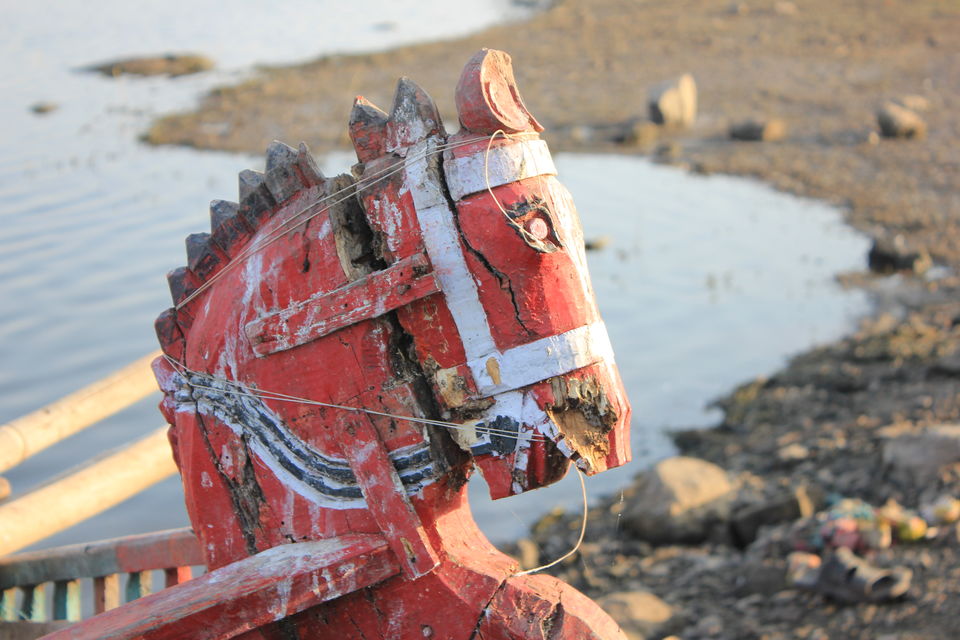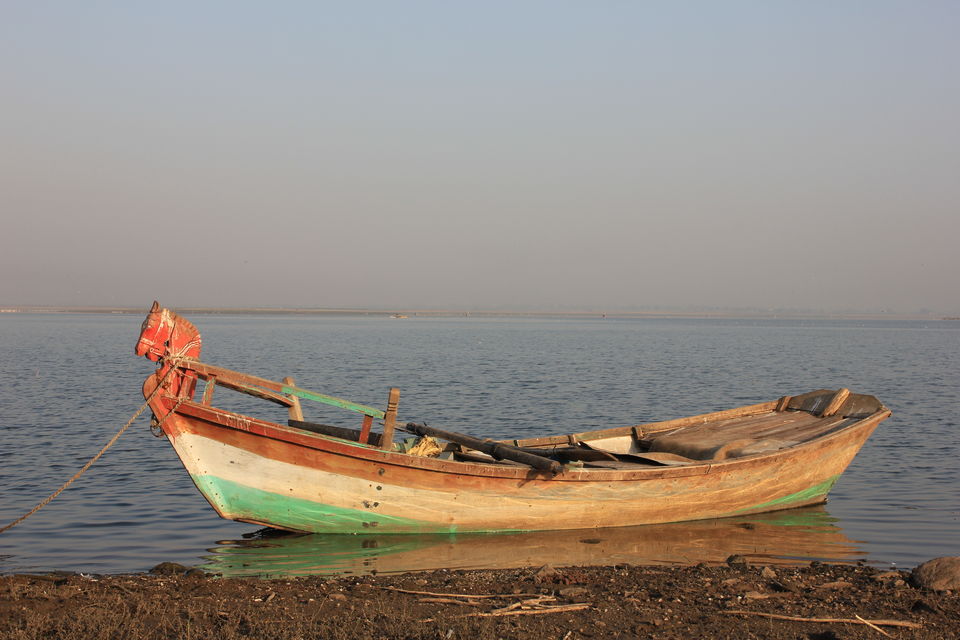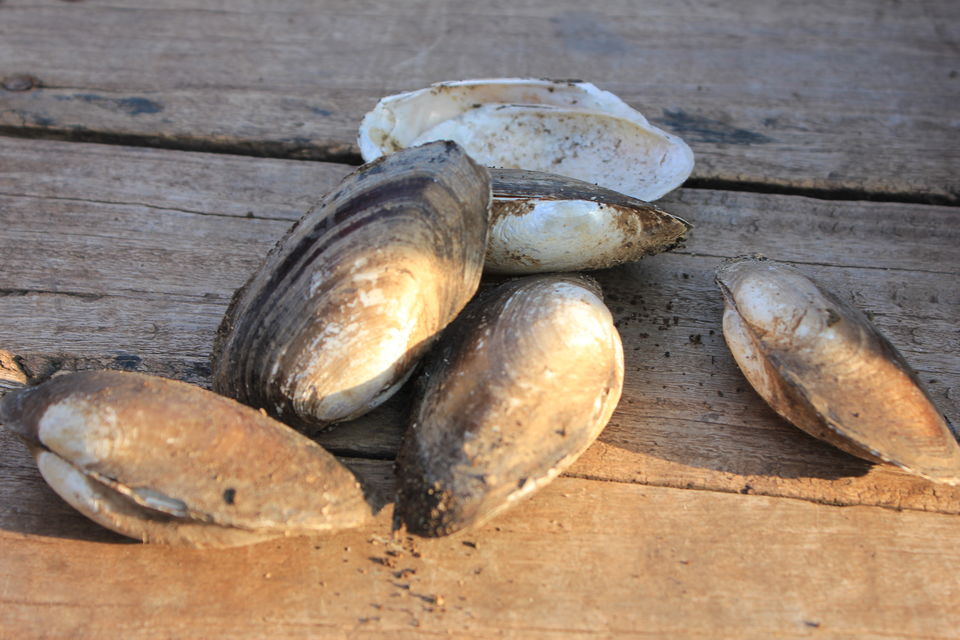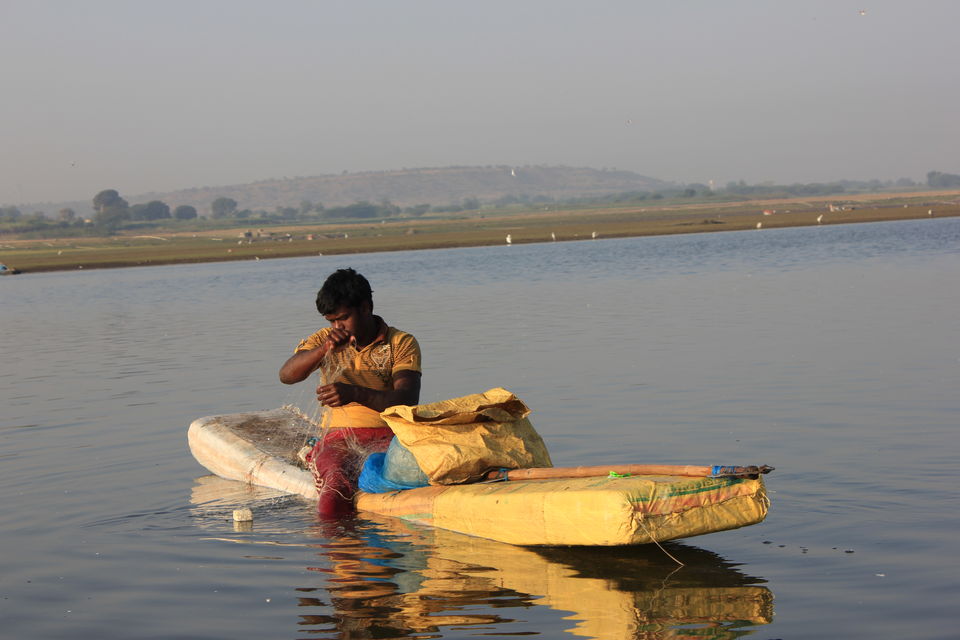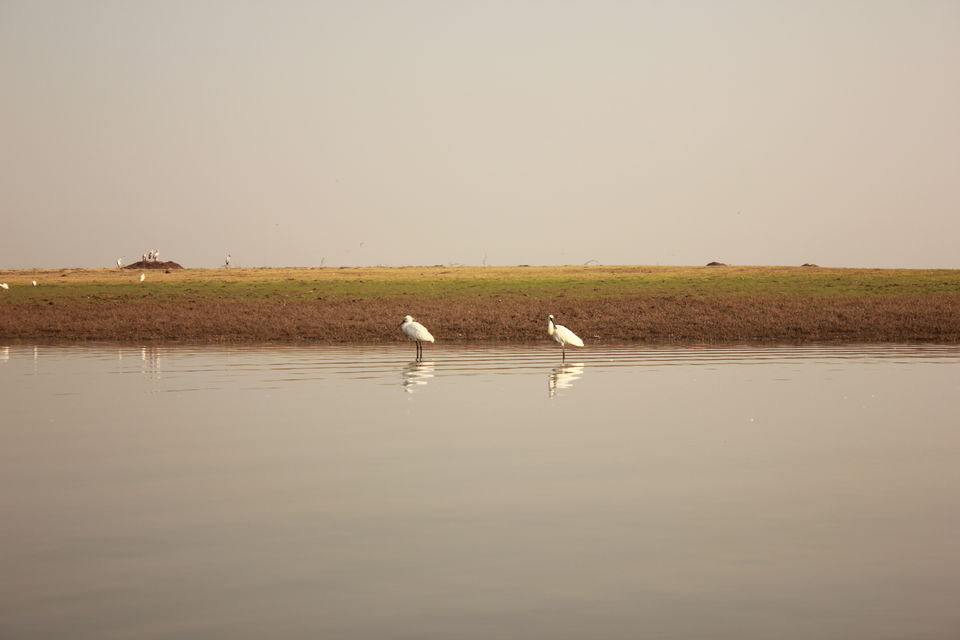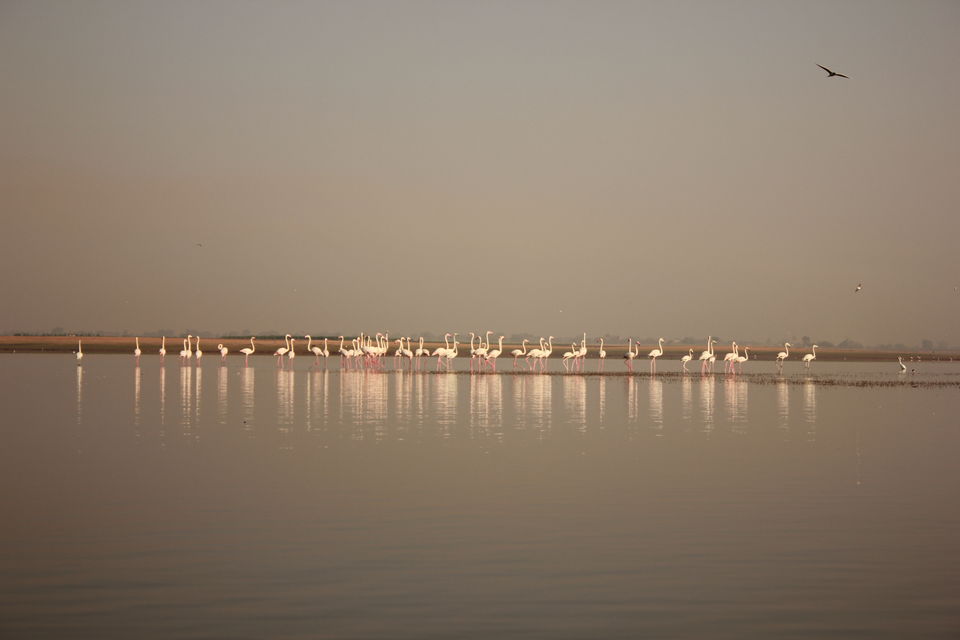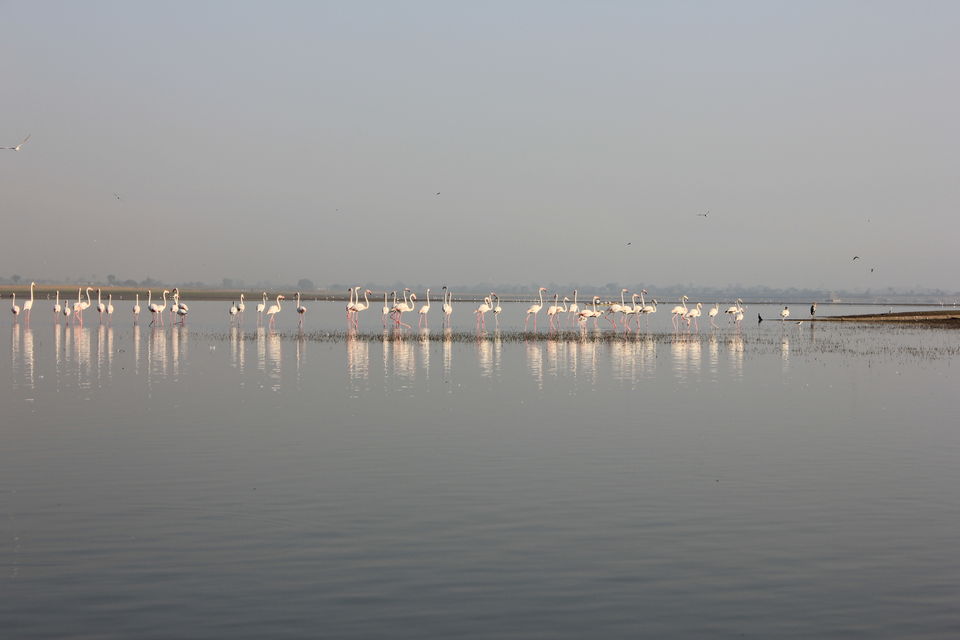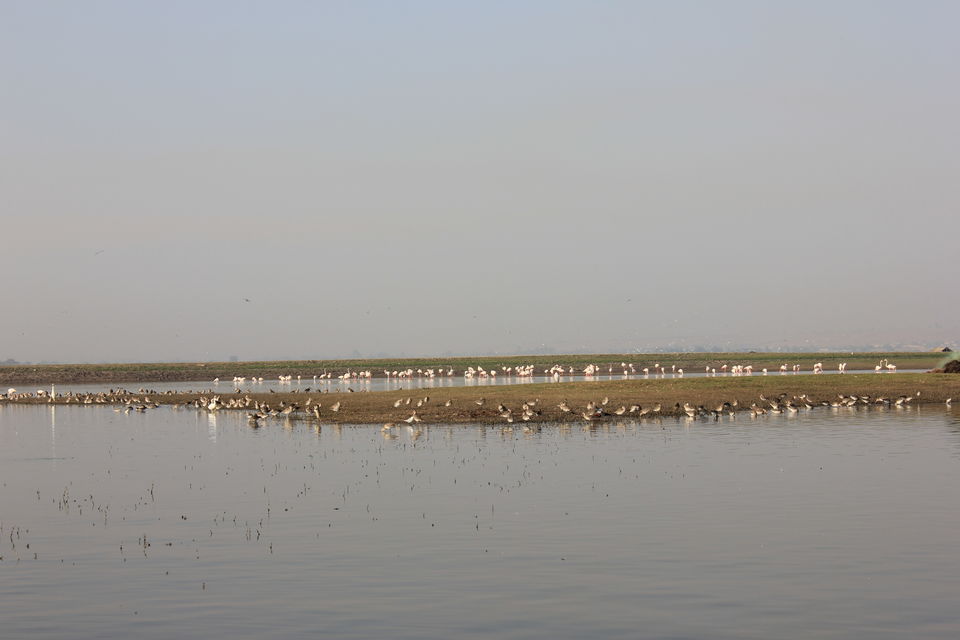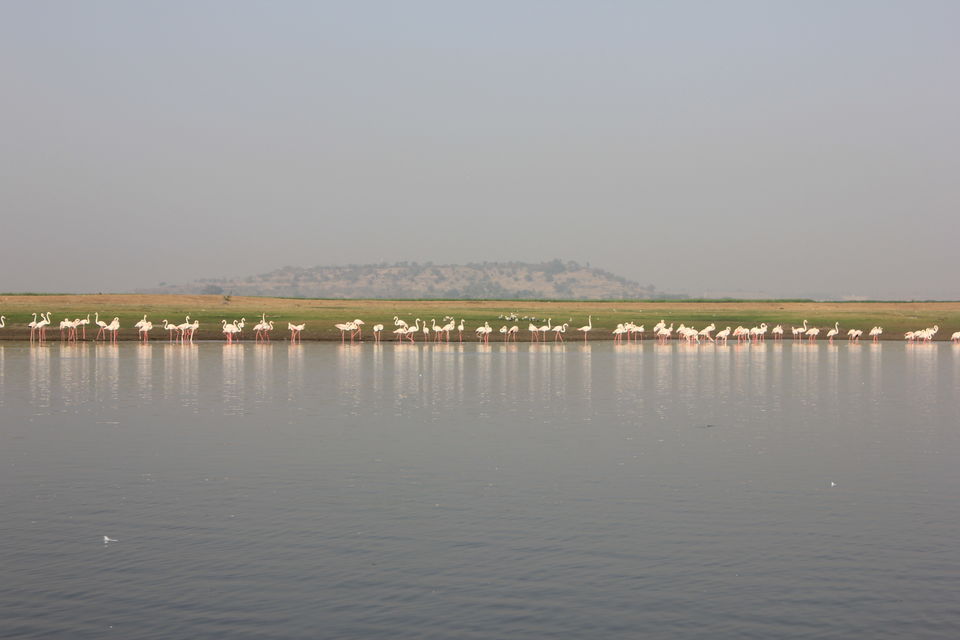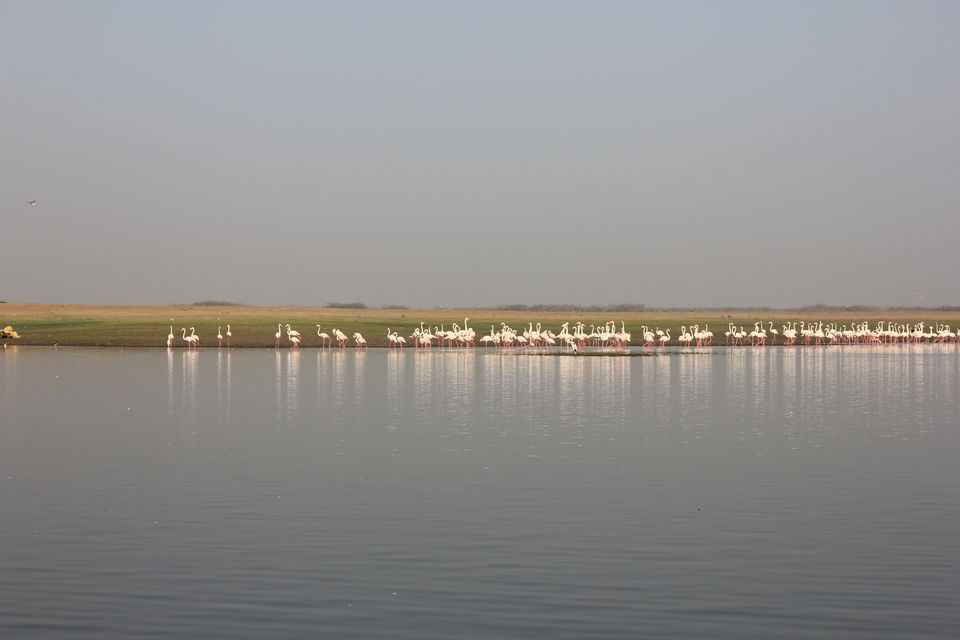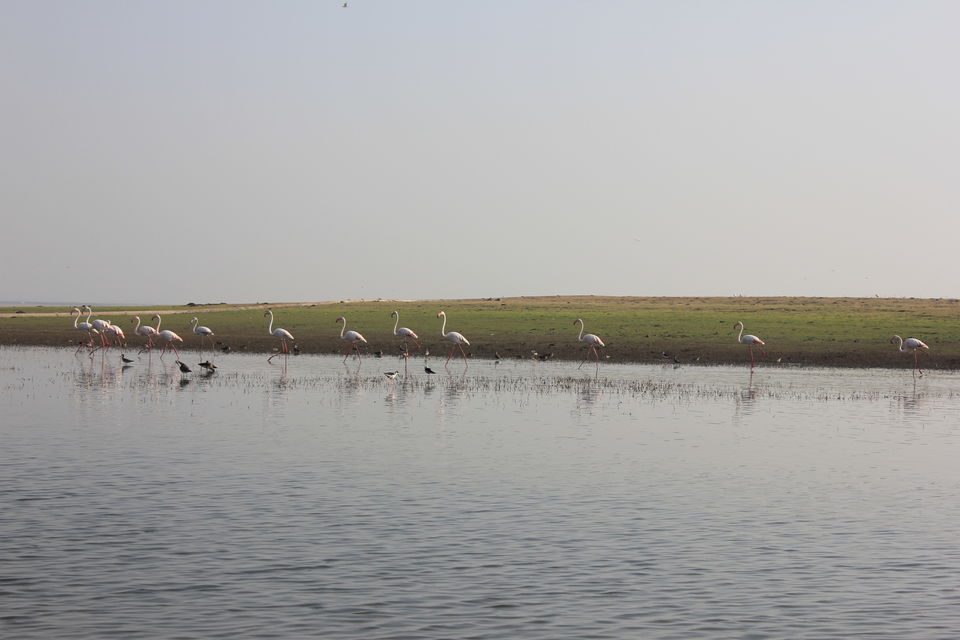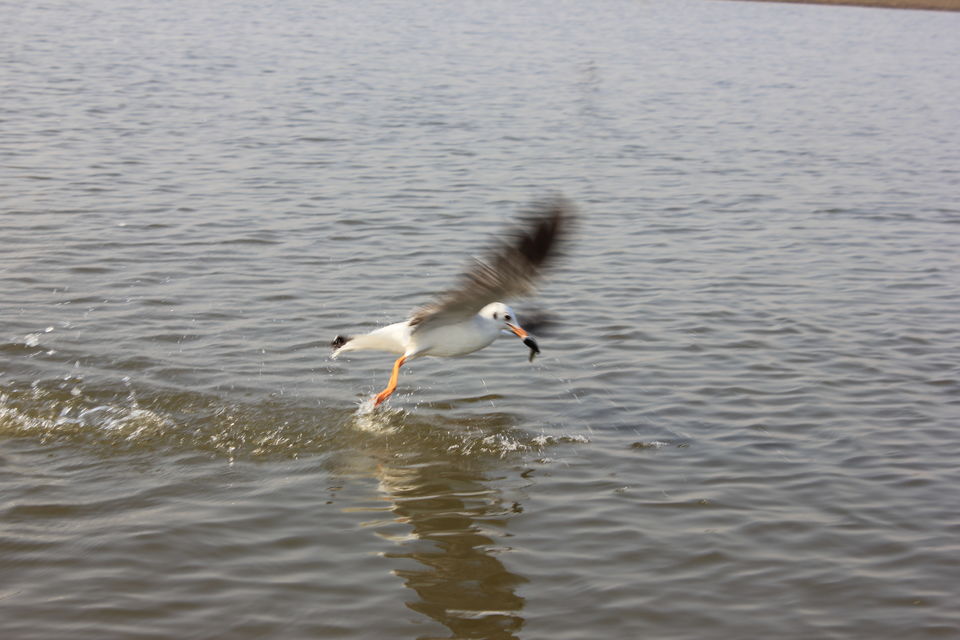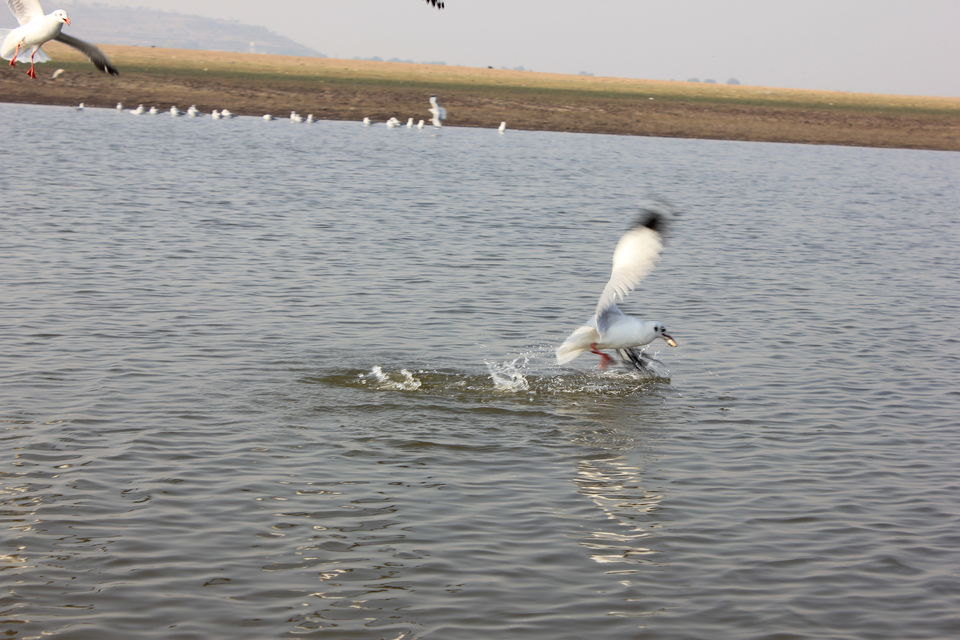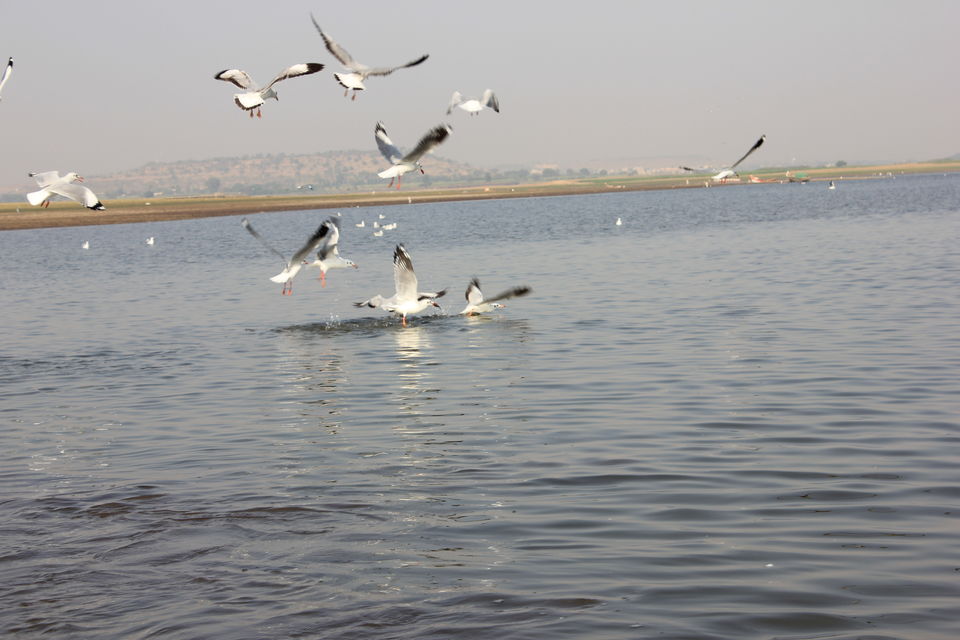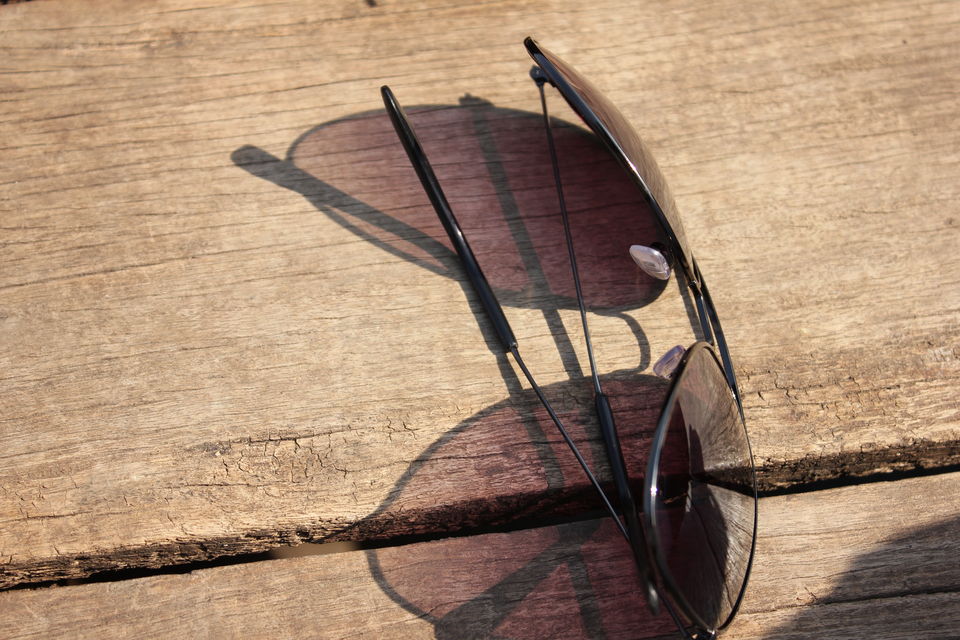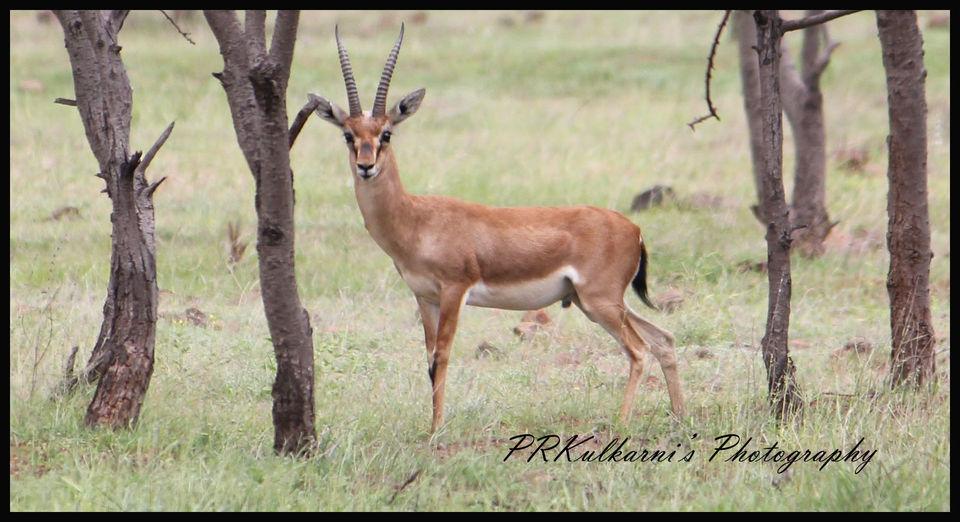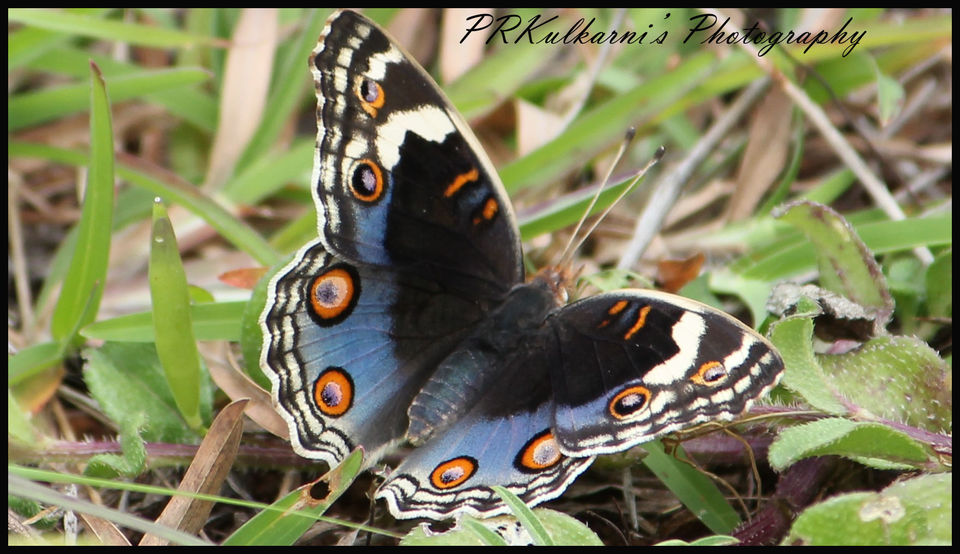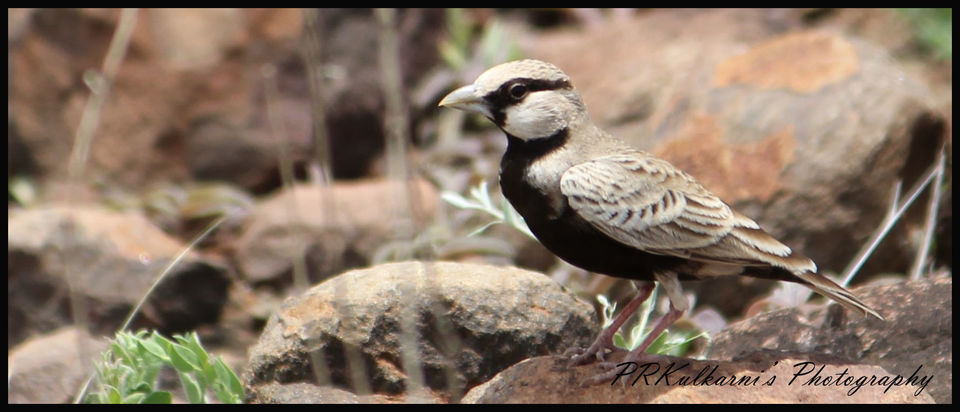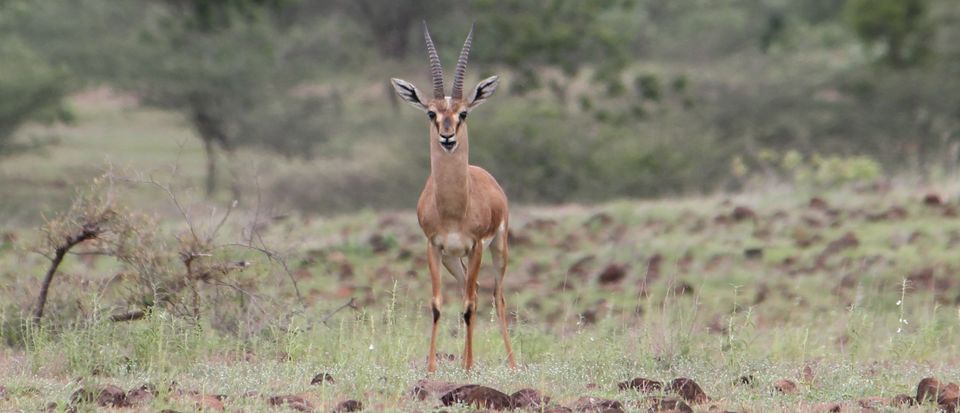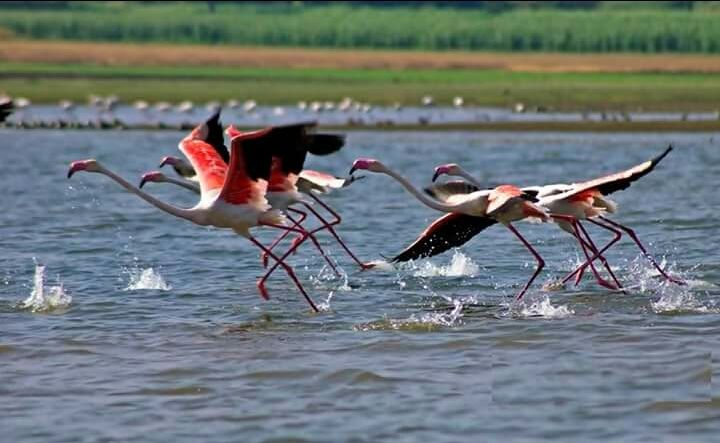 Route: from the east of Pune via Pune - Solapur highway, Hadapsar - Yavat - Choufula - Kurkumbh - Bhigwan - off the highway - Take left (Sign board available) - then Right - Kumbhargaon Bird Sanctuary
Google map location of this place: https://goo.gl/maps/gS3VGvkWgz32
Bhigwan - Kurkumbh - Off the highway @ Choufula - Take left - Straight till Supe - Right turn to reach Mayureshwar Wildlife Sanctuary
Google map location of this place: https://goo.gl/maps/6KwnEjo9Sim
Distance (round trip): 230 Kms appx. From Hadapsar, Pune
At Bird Sanctuary
The area around Bhigwan is the catchment area of Ujani Dam. This wetland attracts many of the migratory birds from North India & other countries. The prominent birds are flamingos and some other birds that we got to see are: Grey Heron, Kingfishers, Sandpipers, Ruddy Shelduck, Egrets, Pond Heron, Garganey Duck, Gulls etc.
We started early morning and reached around 7 am to Kumbhargaon to see the birds in action, as this is the good time for bird watching.
We met Mr. Sandip Nagare, (Mobile No. 9960610615) here. He made all the arrangements for us, the boat ride in the lake and lunch. He took us close to the flamingos so that we could click some nice photos. He had taken some fish for the birds, it helped us to bring them closer to our boat & we could click some close-ups, still we missed our telephoto lens. He has ample knowledge of birds and he generously showed his collection of photos & shared all the information.
In lunch, we enjoyed home cooked fresh fish. It was mouth watering. Even the Veg Thali was delicious. Home stay is also available here.
These birds arrive here every year around January-February, but it's good to give a call to Sandip before visiting & confirm the status.
At Mayureshwar Wildlife Sanctuary:
As we had some time left & Mayureshwar Sanctuary being on our way back, we decided to visit there also on our return journey.
This is a small but beautiful place to see Indian Gazelle as known as Chinkaras. These are shy animals & they ran away when we tried to go closer. They were running around the track as we drove our car through the sanctuary.
We parked our car at one place & went walking all around in search of them. Walking gave us some advantage to go little closer to these animals slowly without getting their attention.
The time spent at both the sanctuaries was so peaceful and experience of bird watching was just amazing!! This is a must go destination for those who love to spend some quiet time with the natures & do some photography too.
Suggested Itinerary:
Reach Bhigwan early morning around 7 am, & have breakfast
Bird watching at Ujani Lake from 7.30 am to 11.30 am
Have lunch & leave for Mayureshwar Wild life sanctuary. Reach there around 2 pm
Explore the sanctuary till around 5 pm & then leave for Pune
I suggest to carry some food & Water along so that you get to spend ample time in bird watching.
Frequent Searches Leading To This Page:-
puppy cafe in Delhi, pet cafe near me, pet friendly cafe in Delhi, play with dogs in Delhi, puppy cuddles dog cafe Delhi, weekend trip from pune