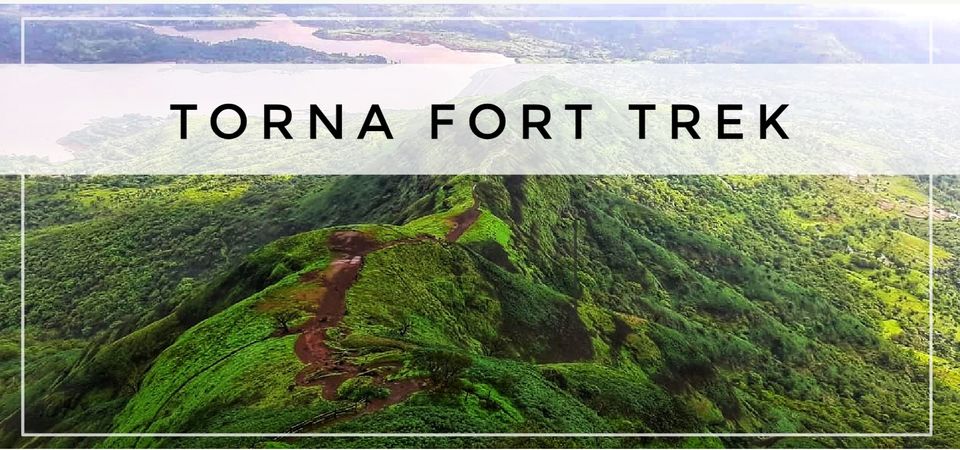 Torna Fort is rightly known as Prachandgad as this enormous structure stands tall at a height of 4603 ft. It is the highest fort in Pune district. It a significant part of history as it was the first fort captured by Shivaji. The route to the fort is as beautiful as the fort itself. I shall list down a few details related to the trek to Torna fort followed by a brief description of what to expect on this trek.
Location : Torna Fort, Velhe taluka, Pune.
Distance : From Mumbai - 220kms, From Pune - 60kms
Best time to Visit : Monsoon (since you would be able to witnessthe true bright colors of nature and also experience the waterfalls)
Altitude : 4603 ft. (1403 meters)
Difficulty Level : Medium
Average Trek Time : 2.5 hrs - 3 hrs one way and then the same amount of time back. A total of 7-8 hours approx. depending on how much time you spend at the top.
How to get there : If you are going with a large group, hiring a bus from Mumbai/Pune would be the best option. If you are on a budget, you can prefer taking a train to Pune and then take a bus which will drop you to Velhe Village bus stand.
I would recommend doing a day trek as it is safer as well as more beautiful. You can also opt for a night trek as there are camping options available at the fort to spend the night.
If you are planning to do a day trek,make sure you reach the base village (Velhe) a day earlier specially if coming from Mumbai since its a long journey. There are plenty of stay options in Velhe but the best one would be Torna Vihar Hotel as it is located right before the starting point of the trek. It has rooms as well as dorms and an adjoining restaurant which services delicious Maharashtrian food. If you have some leisure time at hand, you can even choose to explore the village. It has huge farms and vast stretches of greenery. Additionally, it has a temple where they worship their goddess Mengai Devi. You will see similar temples at the fort as well.
Torna Vihar Hotel - 02130 221 242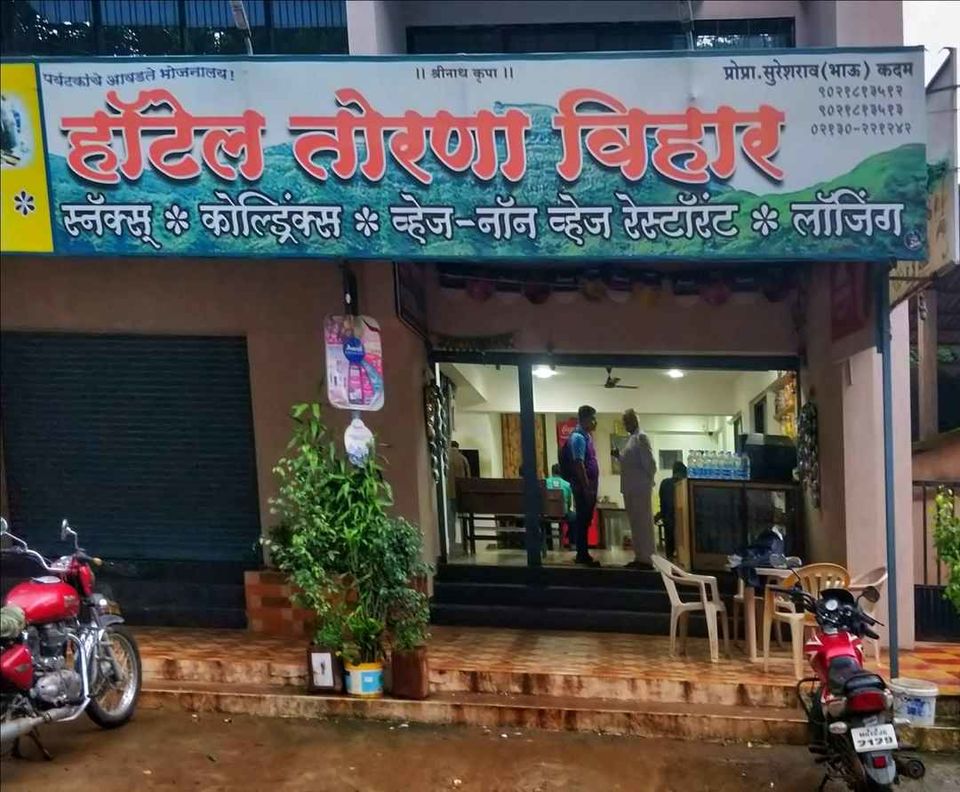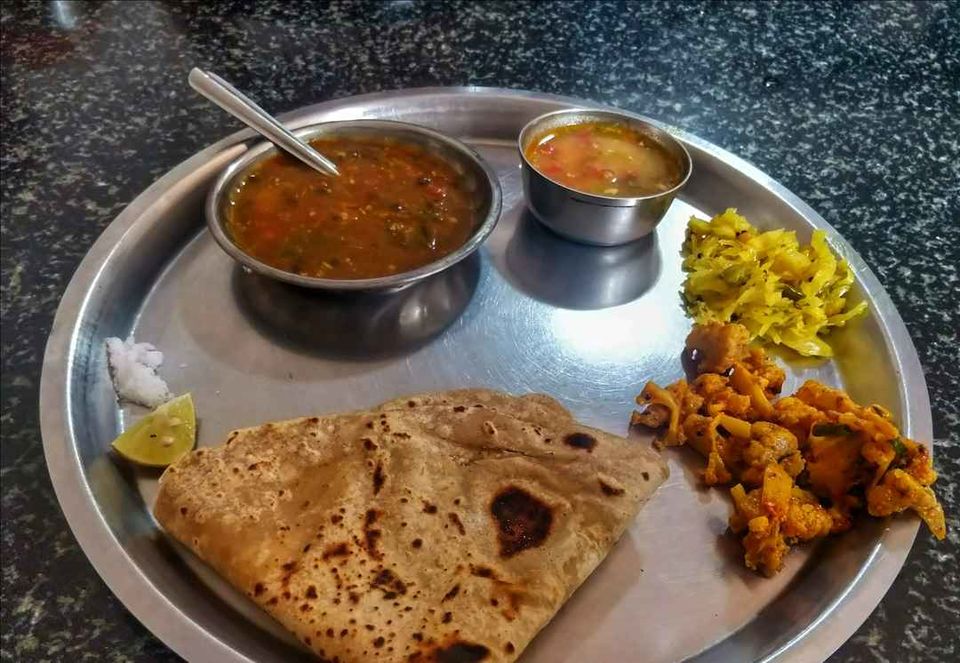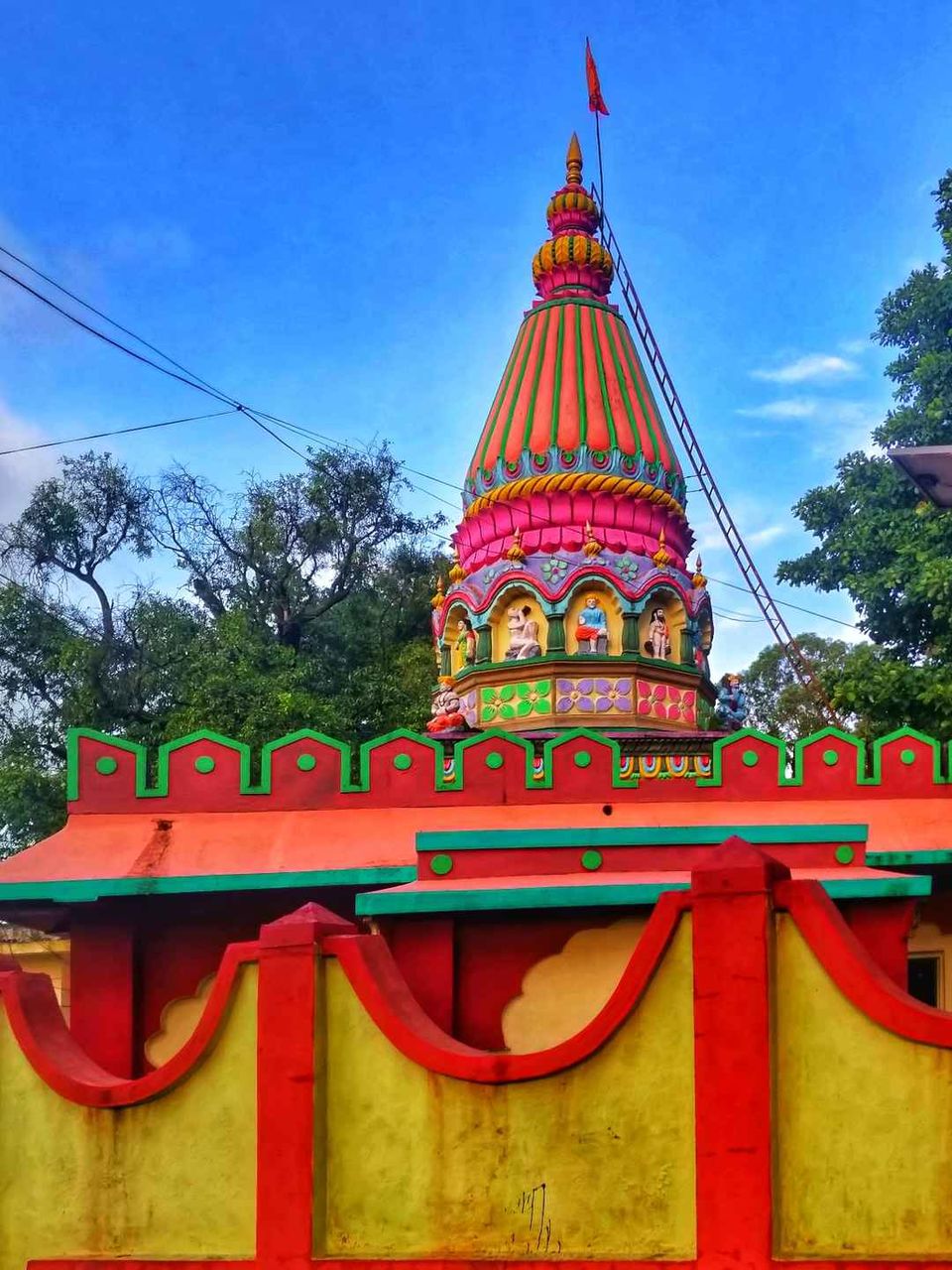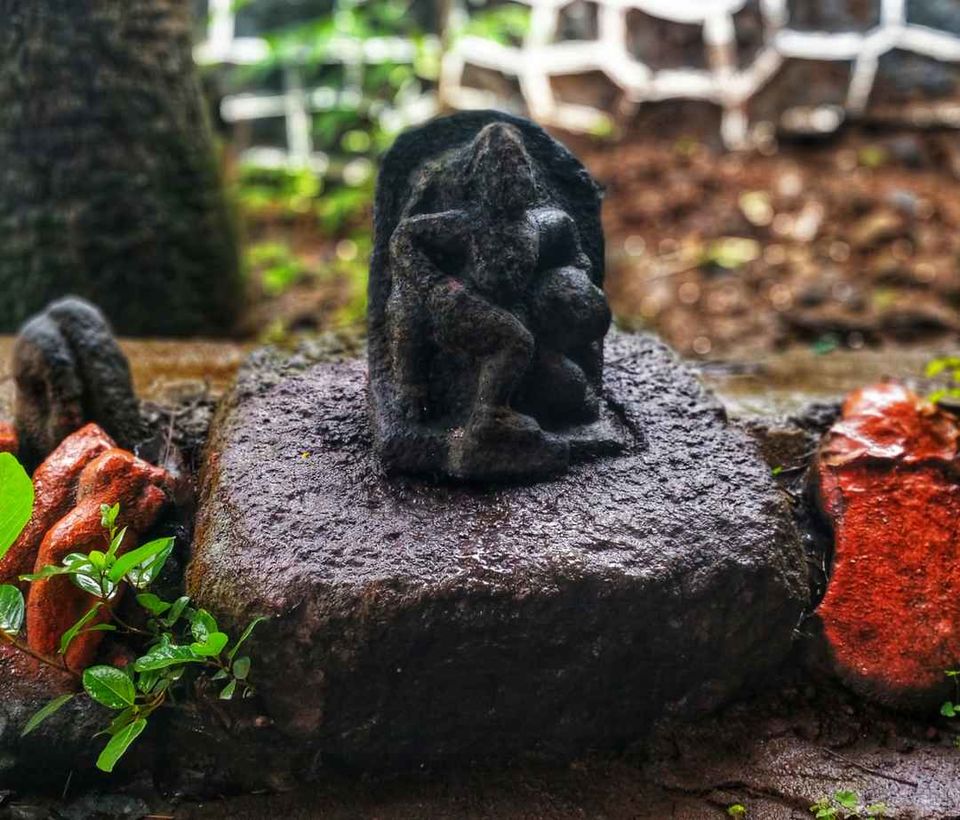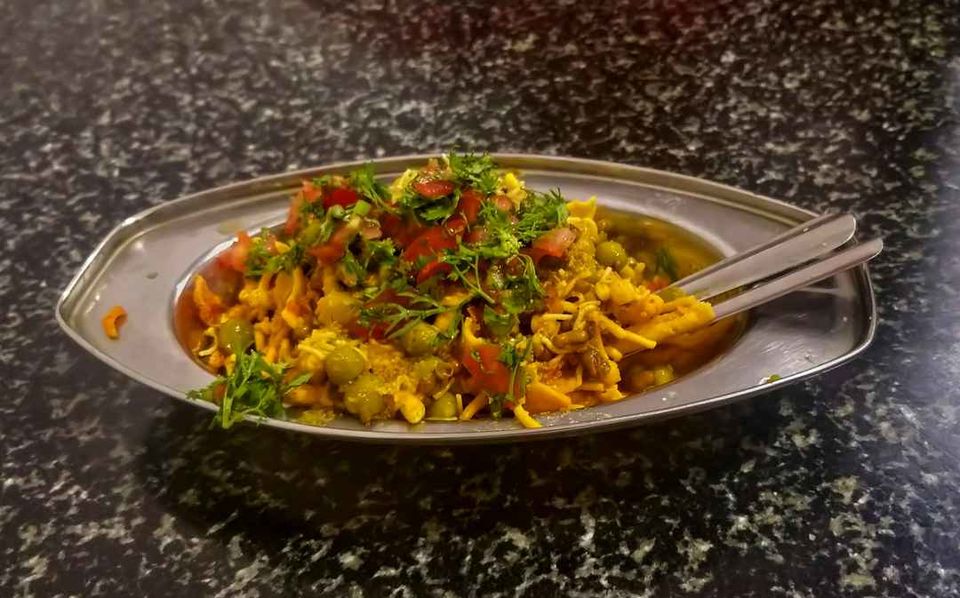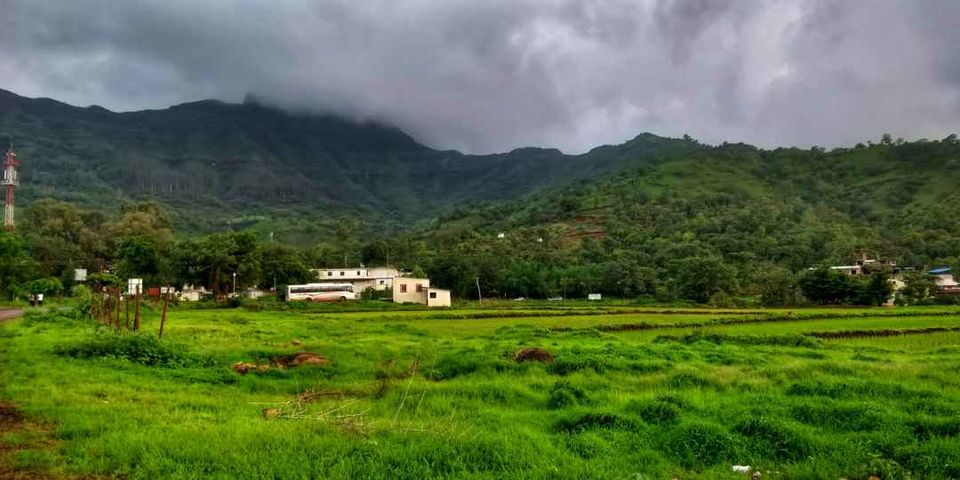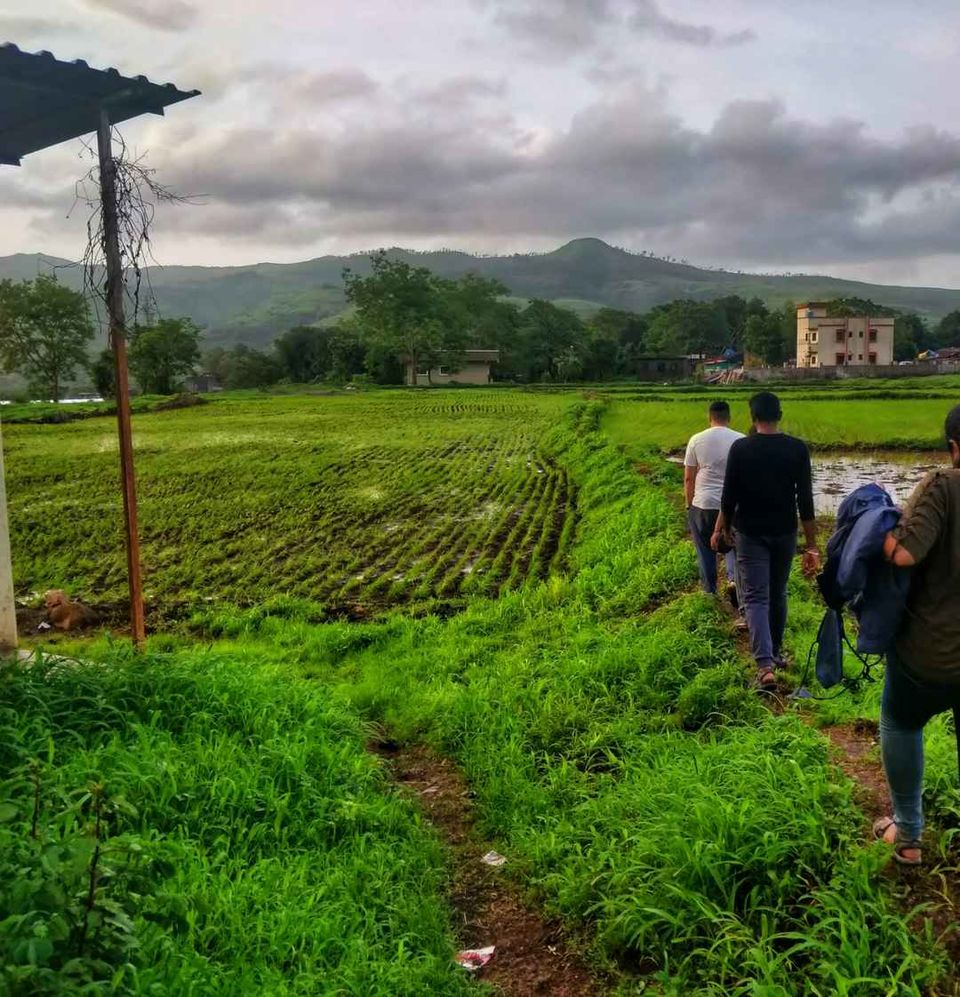 You need to start very early in the morning if you want to ditch the crowds and have the entire place to yourself. 7am is an ideal time to start so that you can get back down by lunchtime. The trail can be divided into three phases for ease of remembrance.
Phase 1-
The initial trail is a concrete road with a mild slope until almost an hour. This can easily serve as a warm up for the coming phases. Cars and two wheeler vehicles are allowed upto a certain point where you will also see a small shack. Early in the morning you will not see many vehicles here but you will notice that the place is jam packed by almost 9am. Light drizzling is the most favourable climate for this trek.
Phase 2-
Once the concrete road comes to an end, you will see a small narrow path carved from mud which will be the trail for the next 45 minutes to 1 hour depending on your speed. This path will lead you to the top of a plateau and is not very steep. Most of the trail is quite straightforward. At short intervals, you will come across small plains from where you can get a birds eye view of the entire village. Make sure all your belongings are secured safely as the wind is extremely strong and difficult to resist. You will notice that the village and it's surrounded areas are covered with tall mountain ranges for the entire circumference.
The best part about this phase is the waterfall!! A lot of waterfalls would be visible from a distance. But there is one huge waterfall that will come in your way while moving up. It's quite beautiful in itself if you wish to just enjoy the sight of it. You can also get drenched in its naturally refreshing water.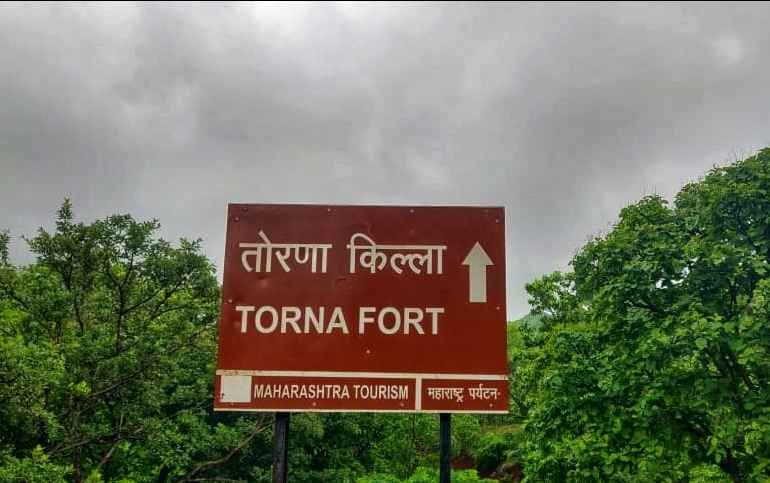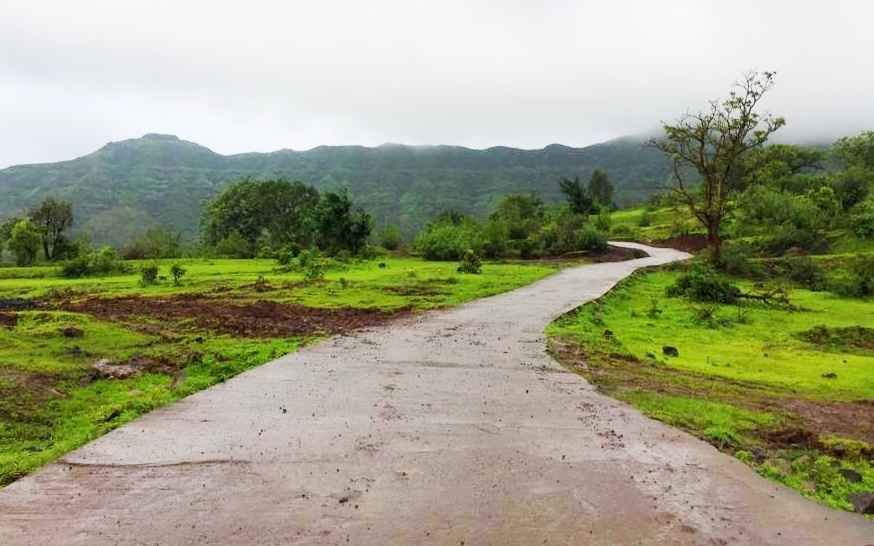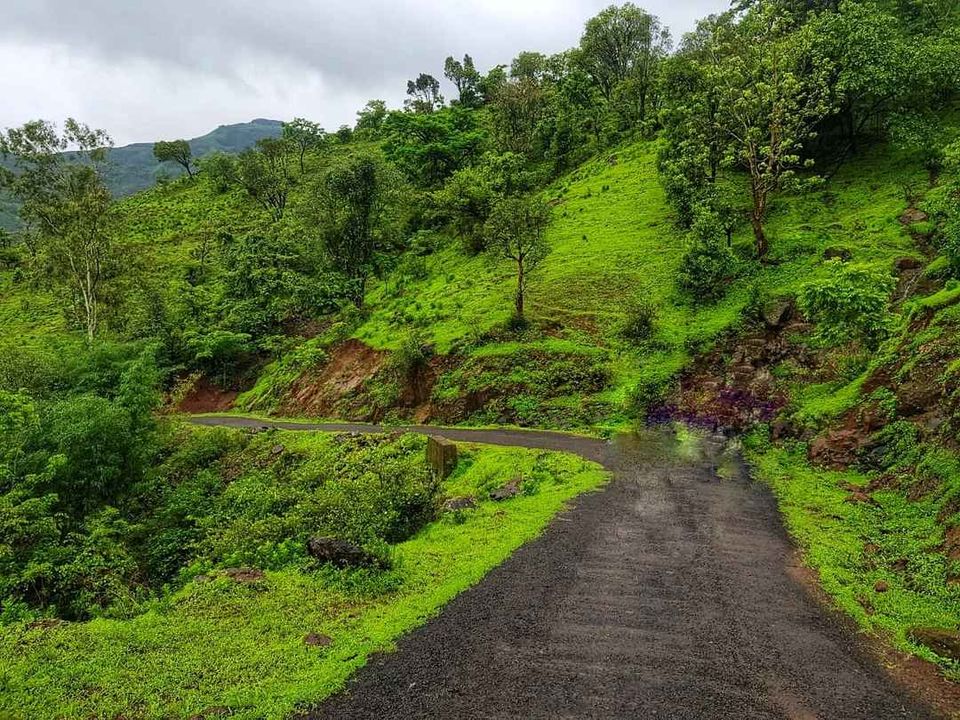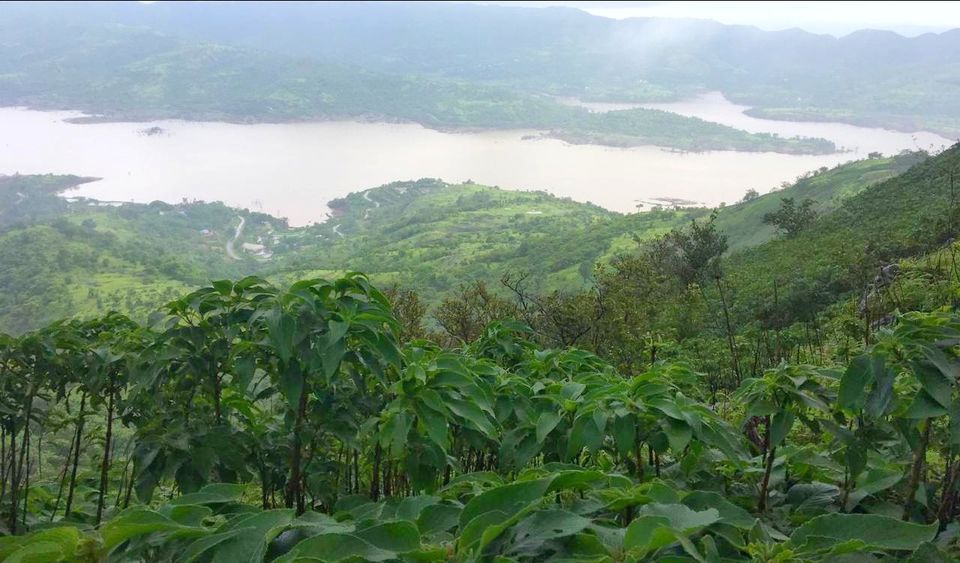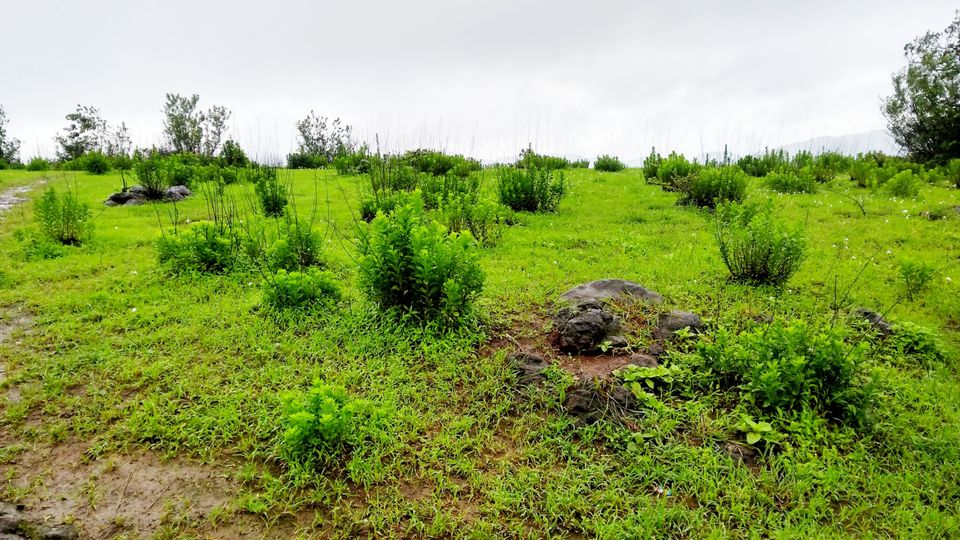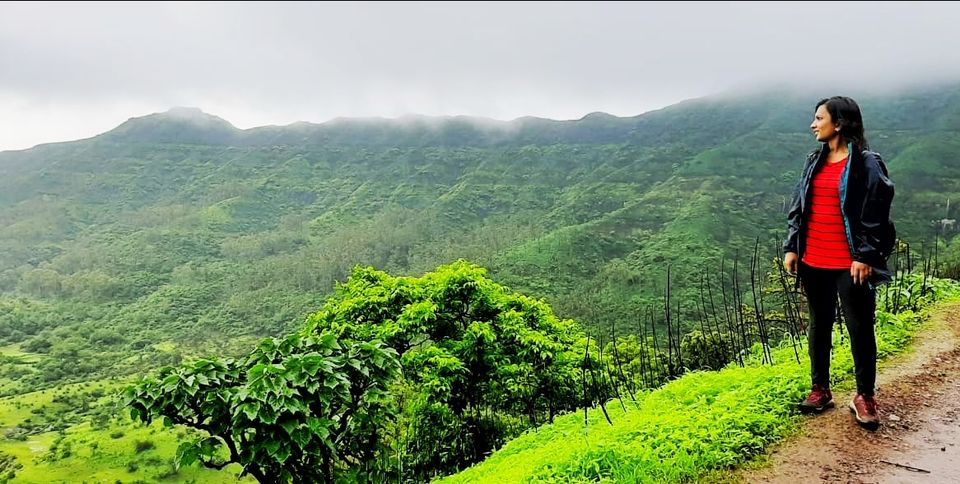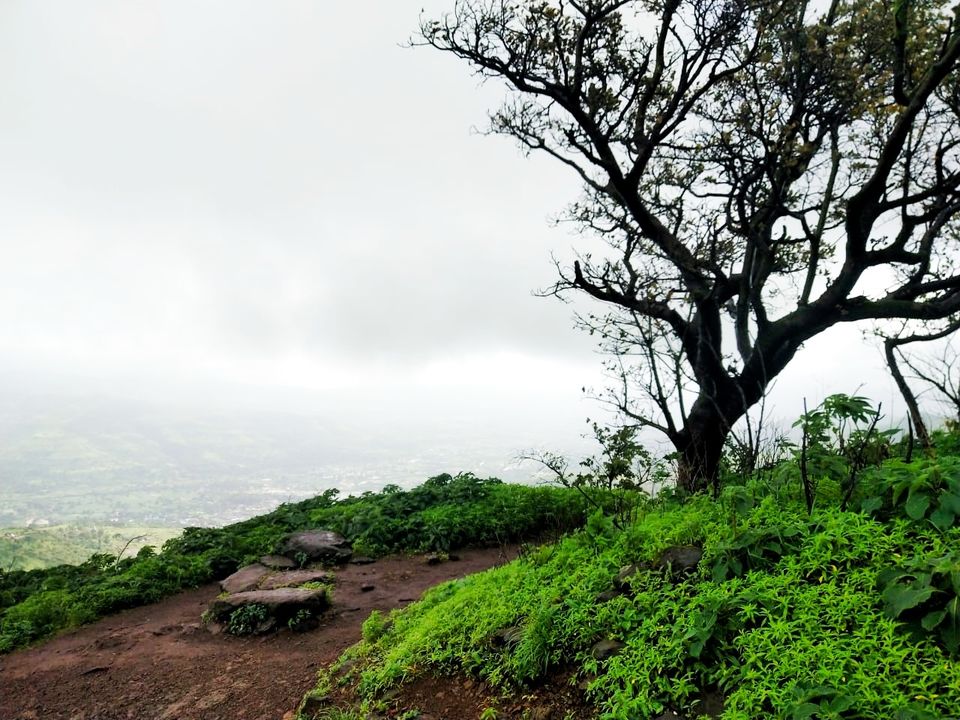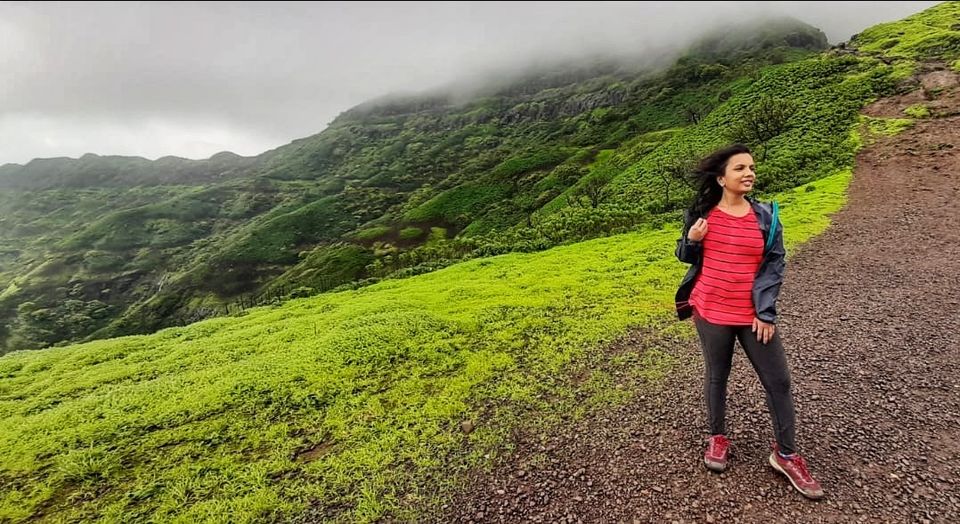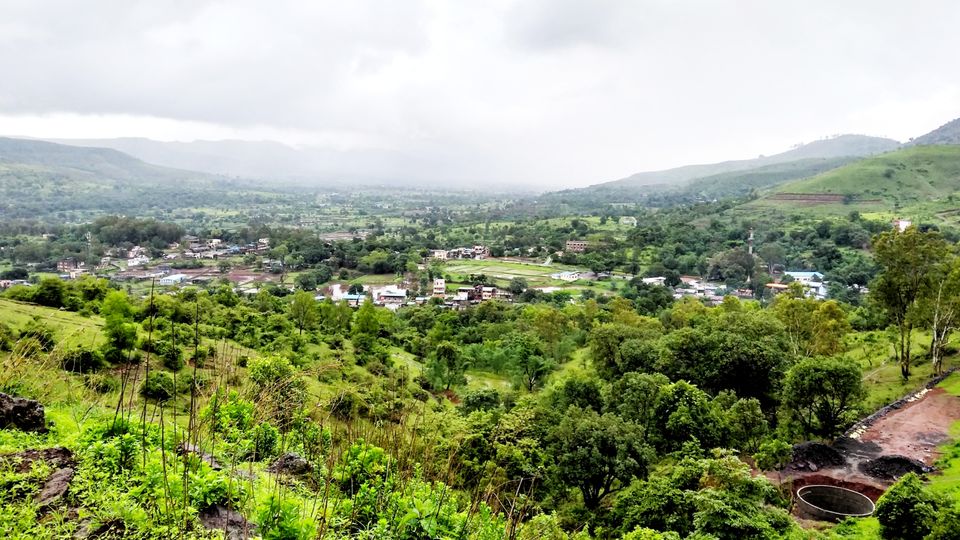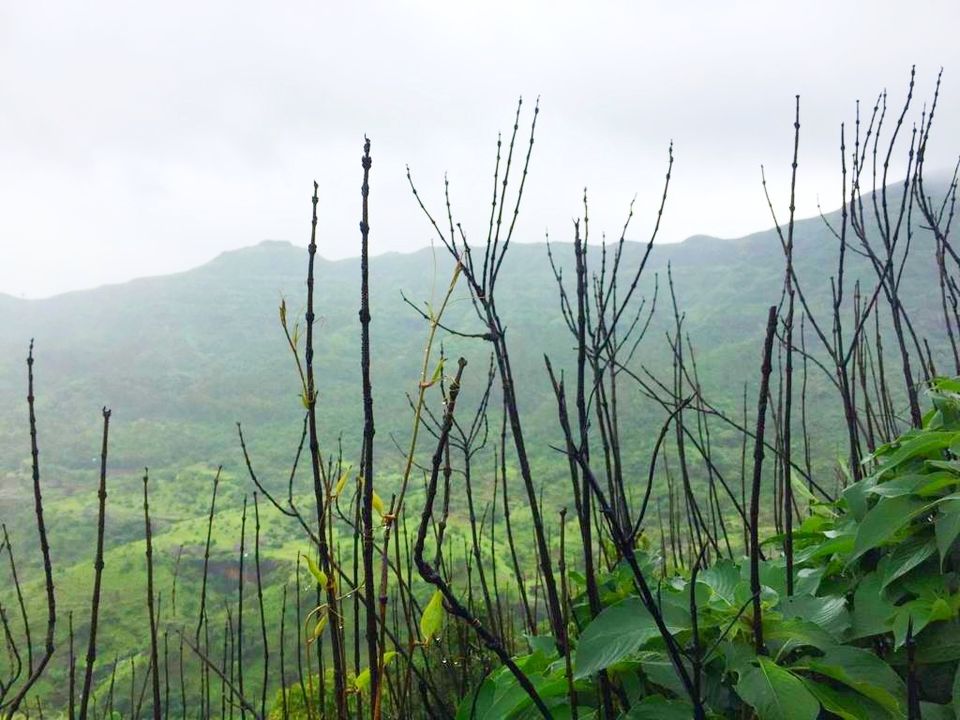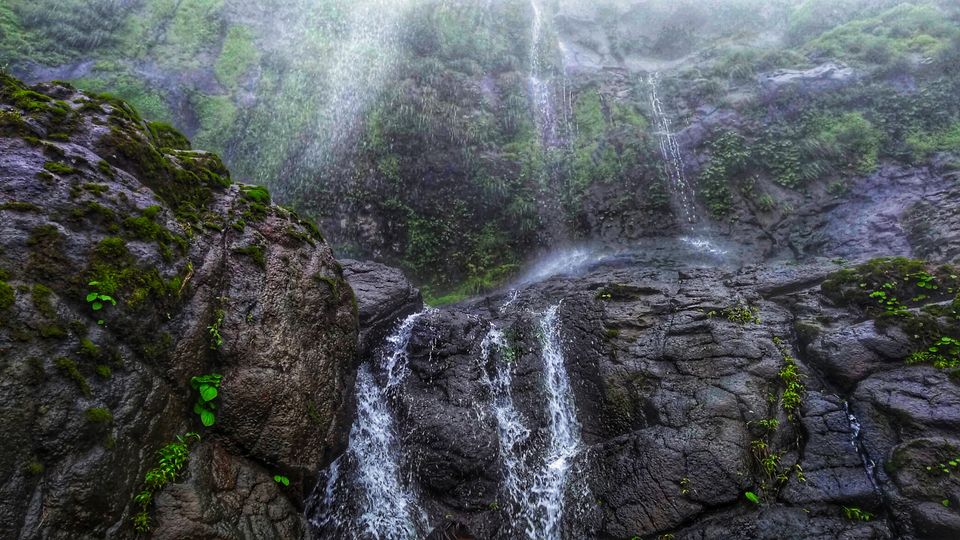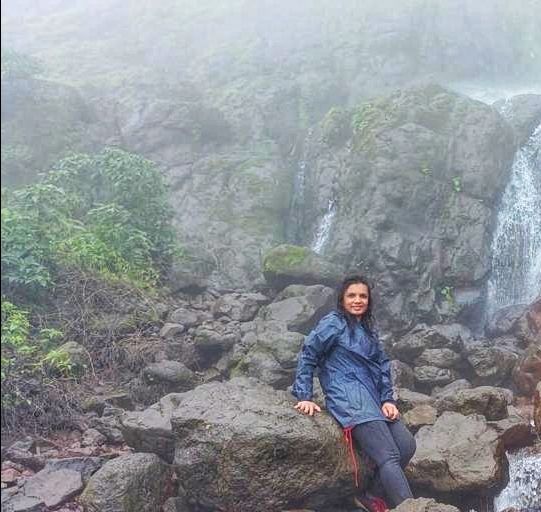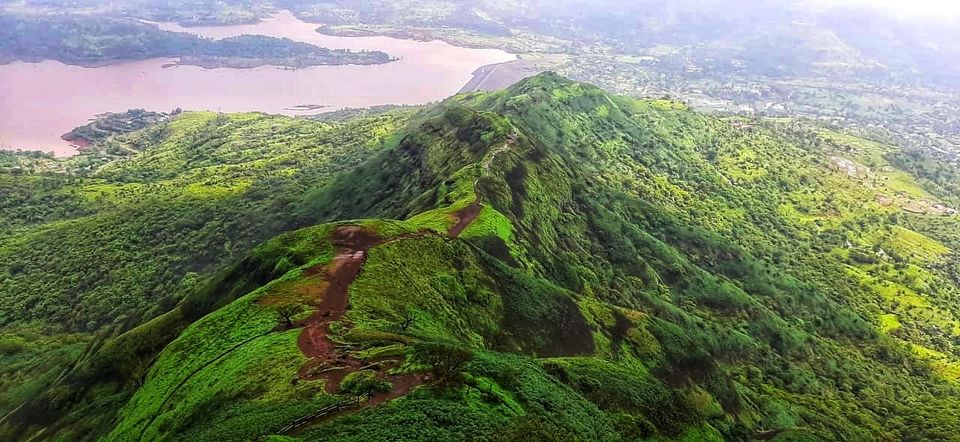 Phase 3-
This part is relatively difficult from the previous ones just because of the fact that it's extremely steep. This place is quite advanced as they have constructed stone stairs and railings along the path to simplify the trail. If it was not for the railings, it would have been impossible to get to the top. The trail is quite narrow, full of rocks and at some points, the height difference between the rocks is more. This makes it difficult to climb without support. The only benefit is that you can achieve more height in very less time. A few challenging patches will finally lead you to an entrance door - The Bini Darwaja. This indicates that you have almost reached the fort. Climbing a few more stone stairs will lead you to the outer edge of the fort with another entrance. There are lots of hidden spots to explore beyond this point. Just make sure to remember the way else you are bound to lose track. In the interiors of the fort, you will come accross a rock-cut water cistern (kund), 2-3 stone structures which are now used for camping and night stays, and a couple of temples of Mengai Devi. You also get Maggie at the top in case you want to satisfy your taste buds after a tough trek regime.
Just walk 10 minutes beyond this point to witness the most memorizing part of the fort - Zunjar Machi. You need to climb down a very small narrow ladder along the wall of the fort to reach that point. It is only worth going there if the skies are clear. If there is too much fog, you might want to avoid the risk. Once reached, you will actually have a feeling of conquering a fort yourself. Totally worth the efforts!
After spending about an hour exploring the different nooks and corners of the for,‌ you can head back the same route. You should be able to reach back to the base in 2.5 - 3 hours at the most. Delicious hot lunch will await you at Torna Vihar Hotel!
One surprising thing to note is that you will get full network during the entire trek if you just wish to video call someone ????