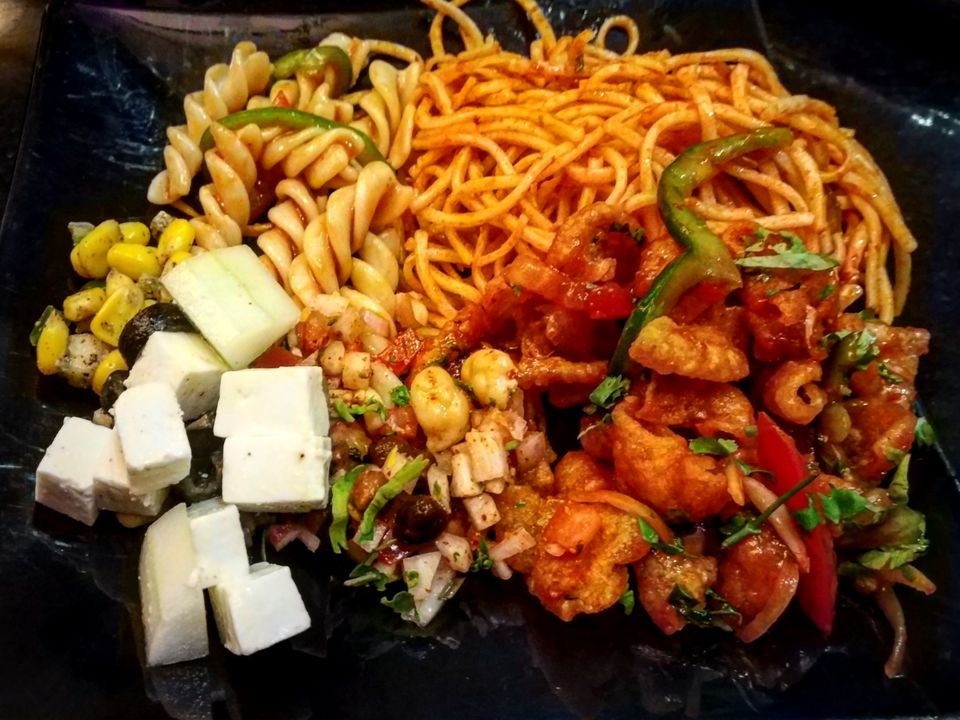 Our taste buds demand some new experiences time to time. So was mine doing. While going through the new additions in food varieties in my city, Raipur (Chhattisgarh) i read about an UNLIMITED BUFFET served at this franchise outlet of Sam's Pizza in the city. After eyeing the place and food for a while, I finally went there and got my share of experience.
To start with, let me brief you all with this place:
Name : Sam's Pizza
Location : Third Floor, Colors Mall, Raipur Chhattisgarh
Cost per head : ₹250 on weekdays for lunch & ₹270 for dinner. Plus 5% GST
Although the menu on the internet shows lesser prices i.e ₹215 for lunch, but on the menu in the restaurant the above rates are in function.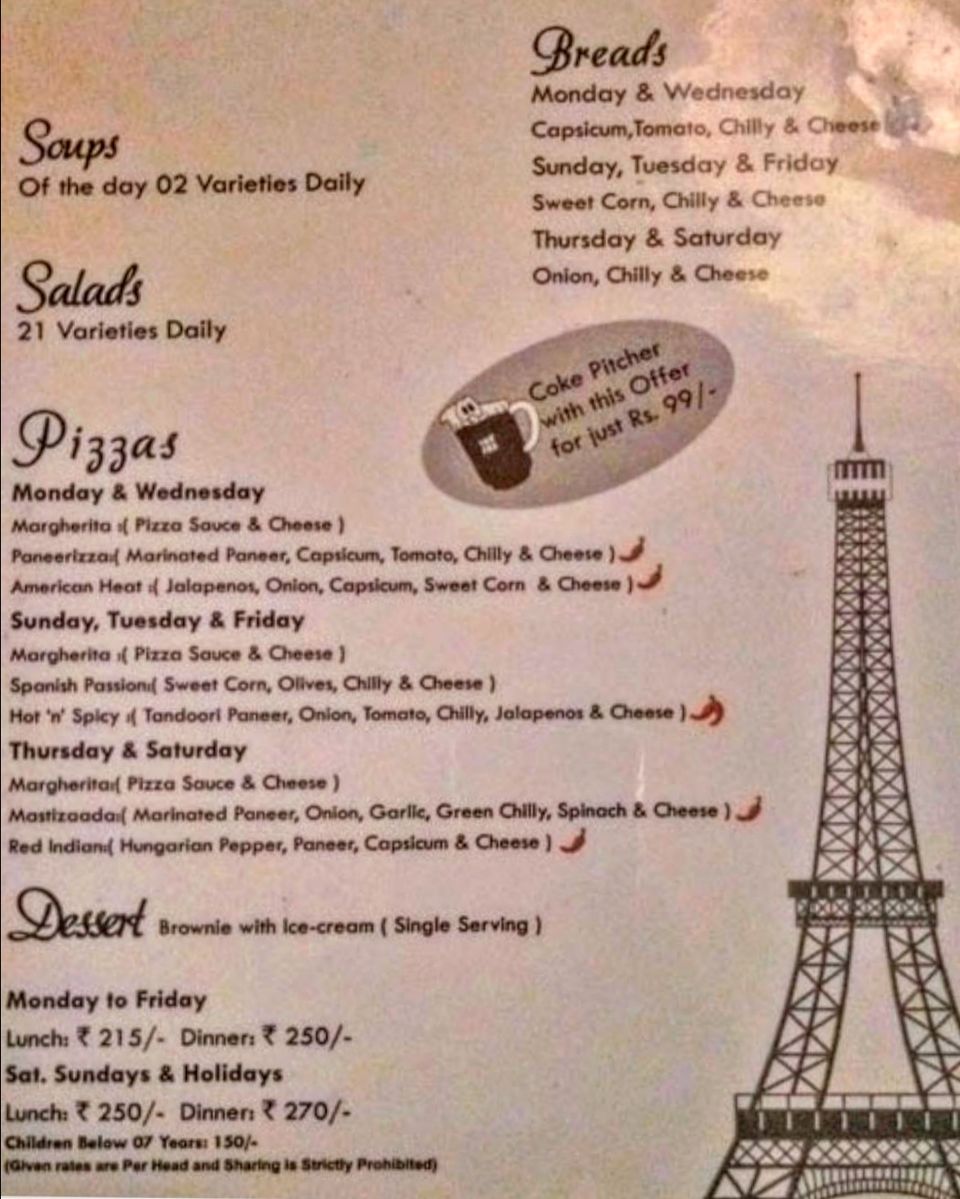 Wild Rice
Chinese Noodles
Greek Salad
Chana Chaat
Russian Salad
Sand island dressing
Cucumber Salad
Sweet Corn Chaat
Fruits
Chickpea
Cheese & Macroni
Coco Salad
Fusilli
Dates & Cabbage
American Corn
Schezwan Noodles
Tandoori twist salad
Spicy Potato
Peanut Chaat
Potato Pineapple
Carrot & Raisin
Sprout Chaat
Pasta Arabia
Mayonnaise dressing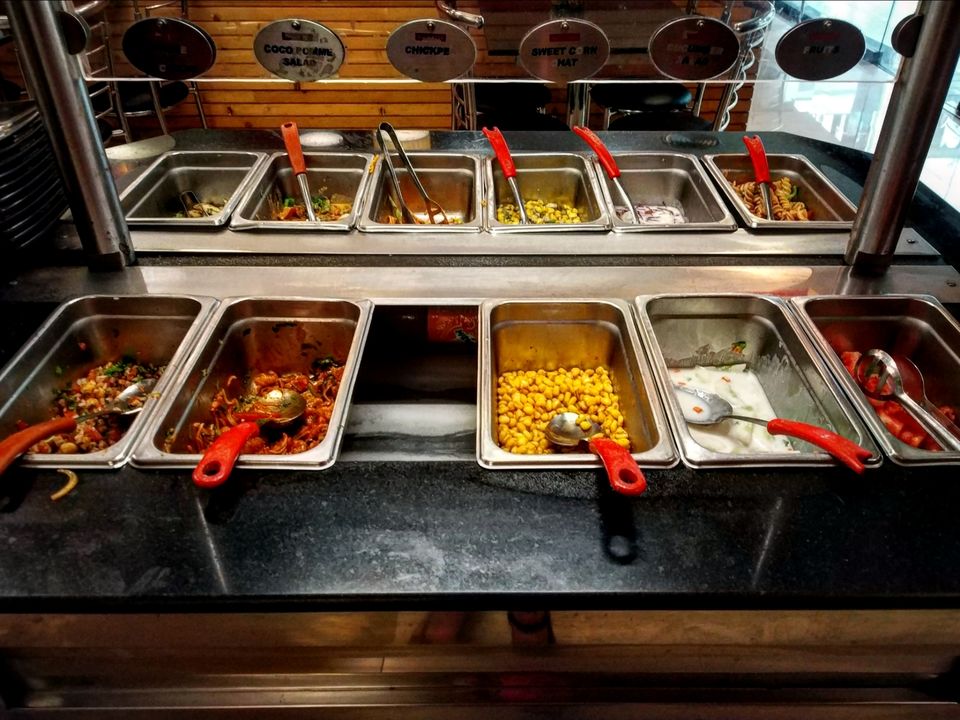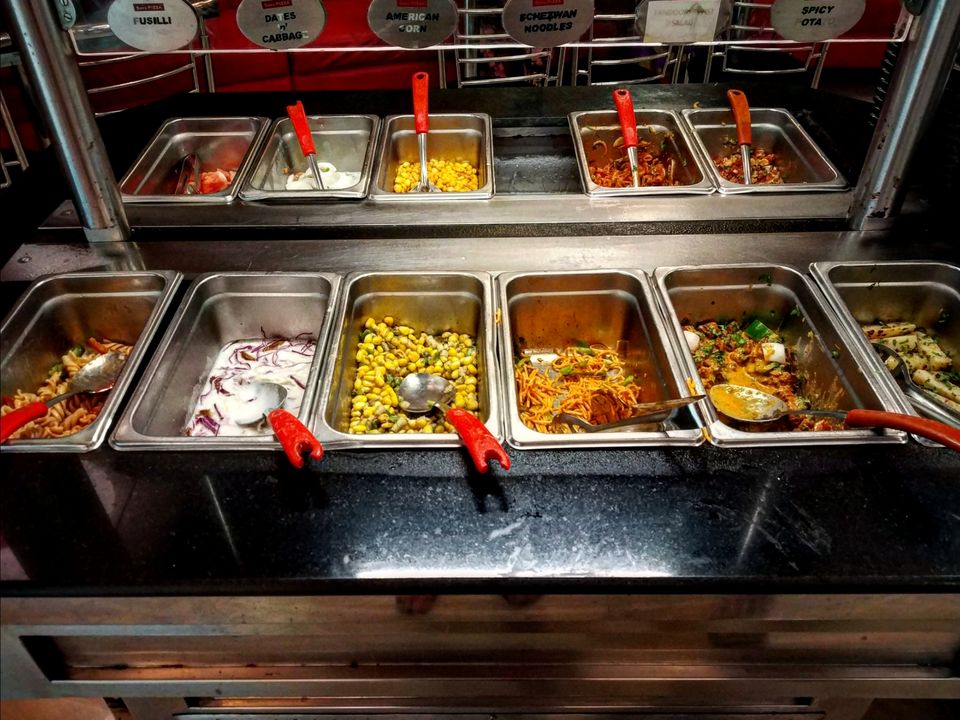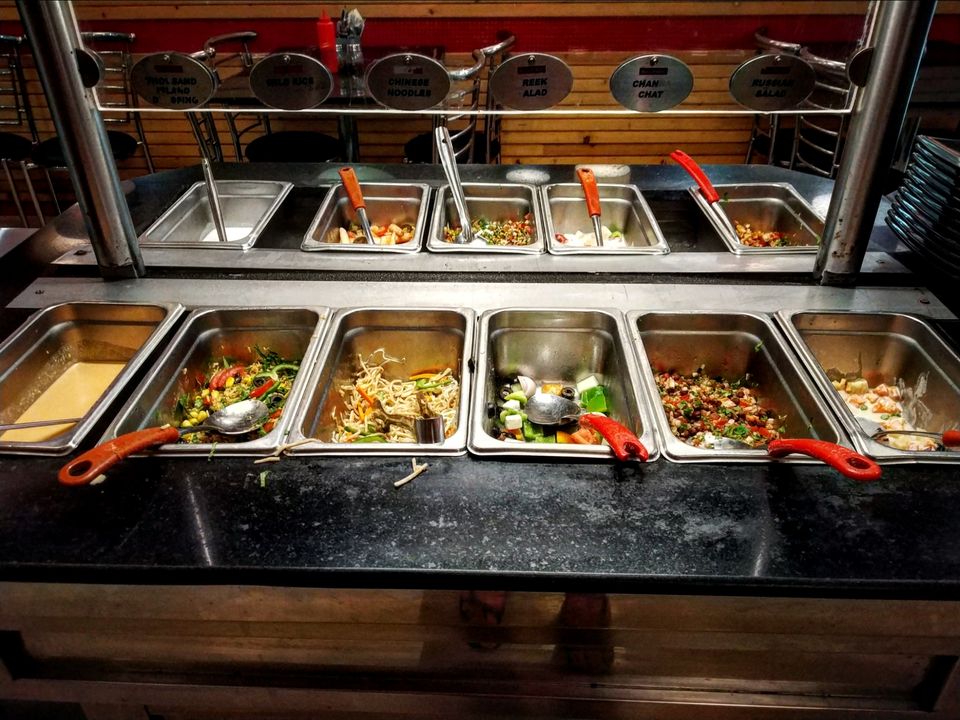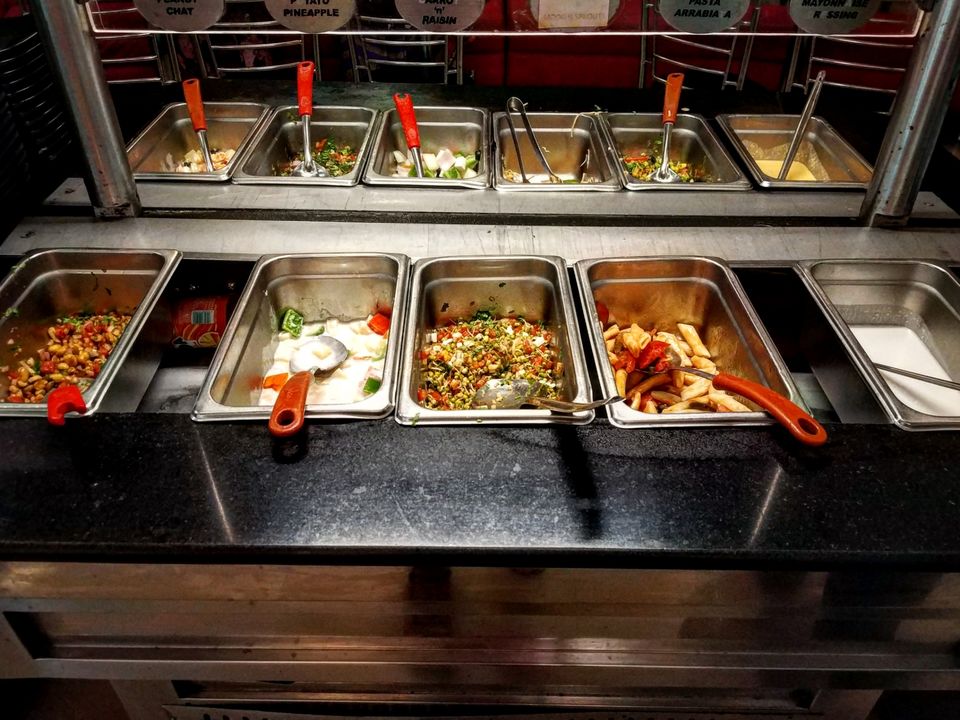 To start with your dine experience the first thing served is soups of two varieties considering of Tomato soup & Veg Soup.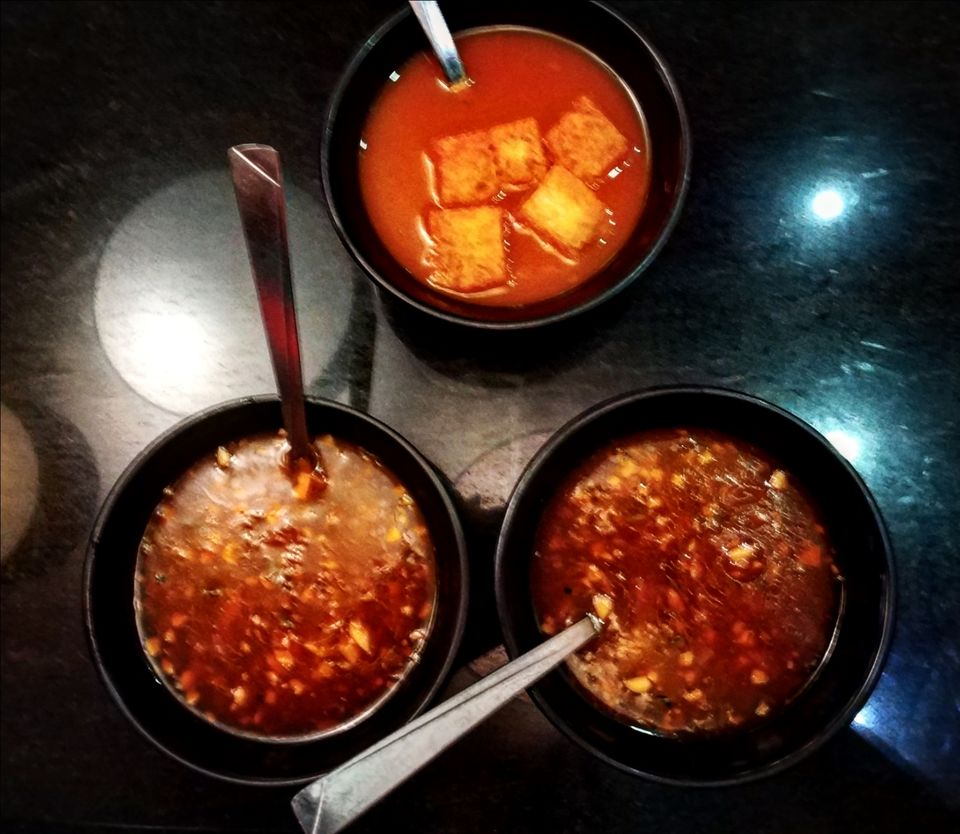 BON APPETITE!
So with all kinds of fancy food infront of the eyes, no more time should be wasted, Right?
Sharing my platter here..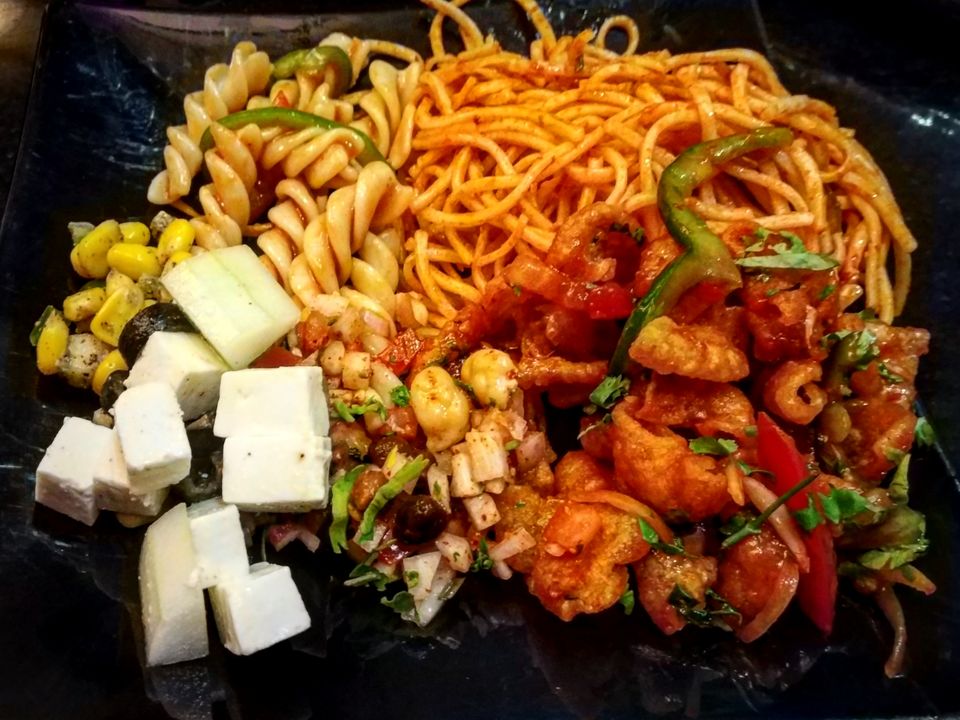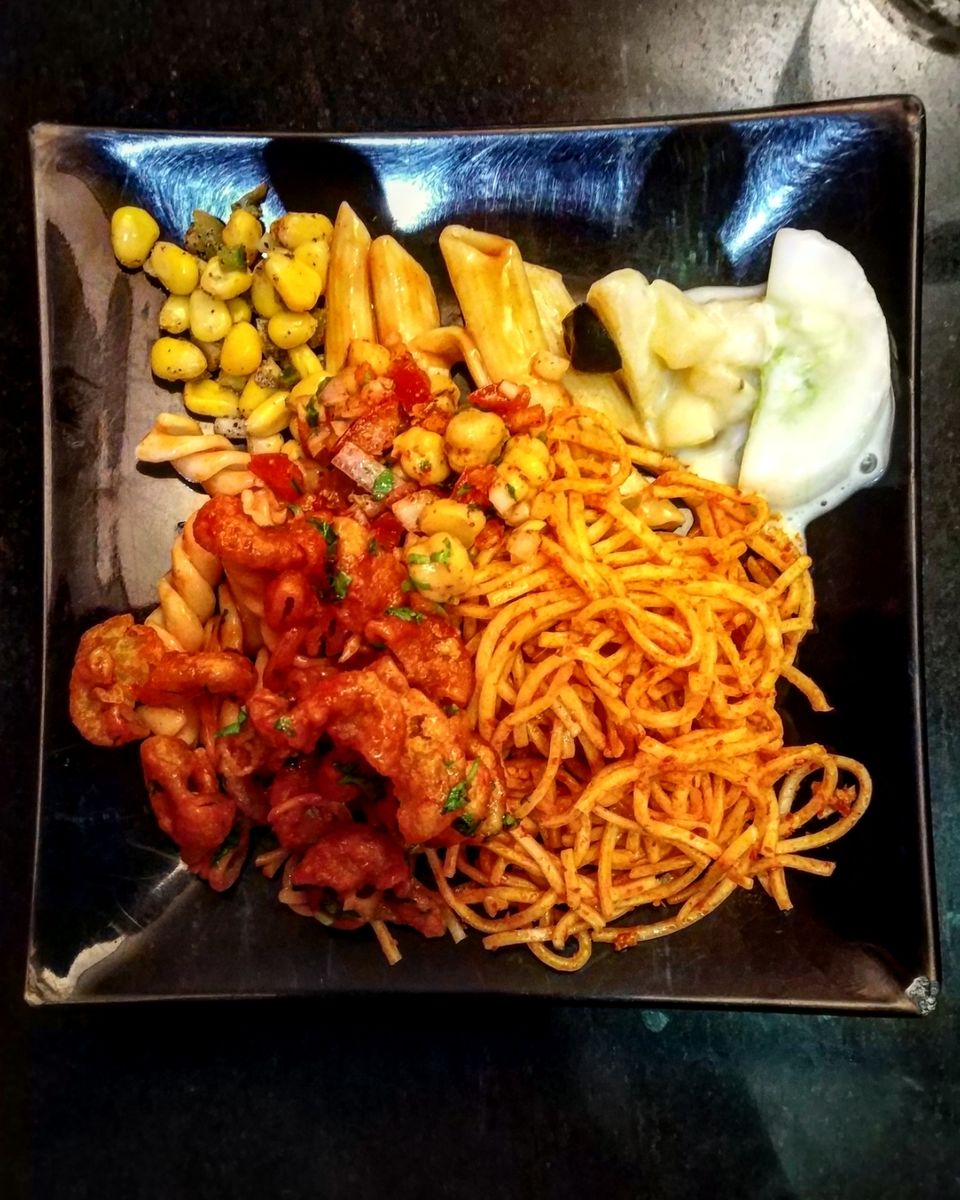 Beautiful isn't it?
But now let me share my experiences & hacks of making out the most of this delicious food encounter.
So the thing is with such a huge variety to have, it's difficult to have any place left in the tummy till the next part of the buffet comes.
Yes! There is a bumper part 2 one gets over here which is unlimited Garlic Breads & 3 varieties of Pizzas in serving.
To have the most of these delicacies you should be a lil strategic. I have this feel not everyone would like all of the 20 plus salad dressings, correct? In this case my advice is that pick the best out of these and munch as much as you want while saving some place for the pizzas.
Because, Who would leave a chance to grab unlimited PIZZA!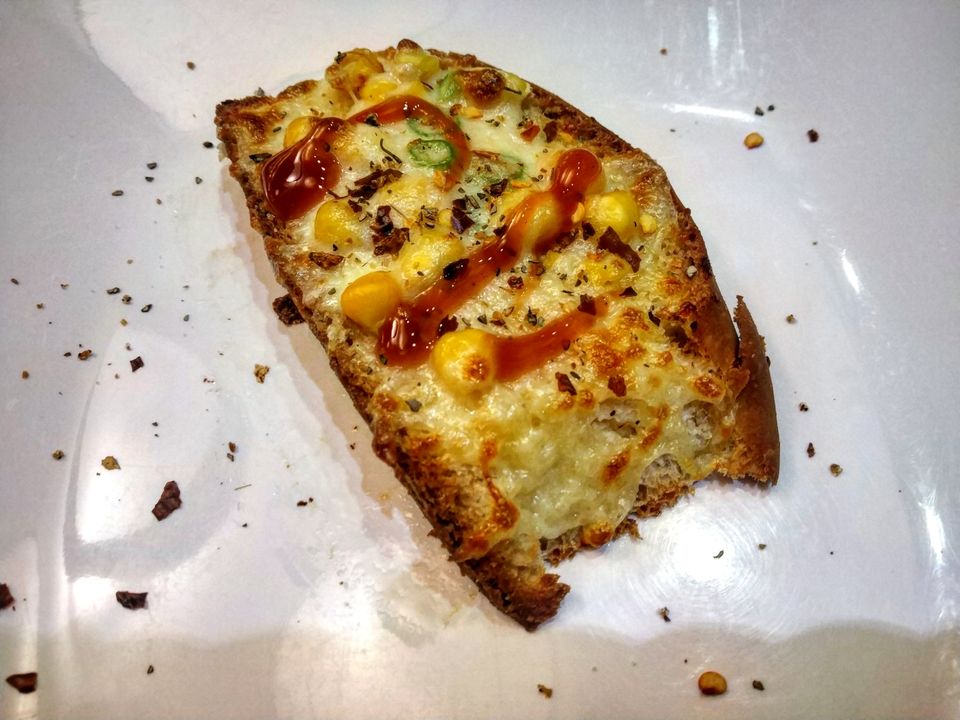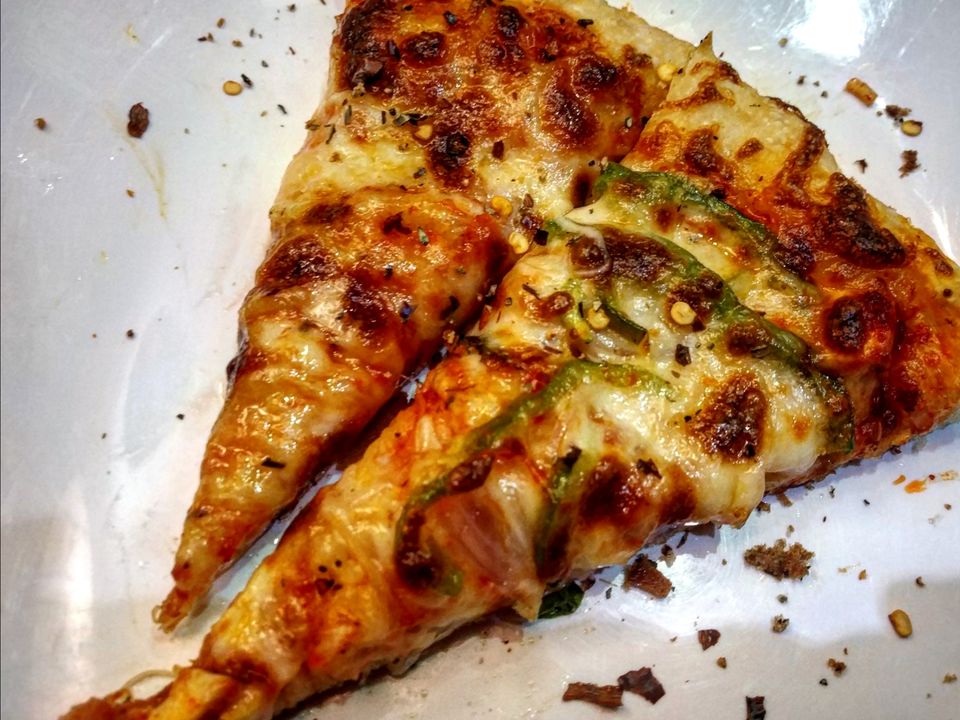 The pizza & garlic bread menu is different everyday and you can refer the menu above for that. 3 kinds of pizzas: One being Margherita everyday, one flavoured & one thin crust pizza.
DESSERT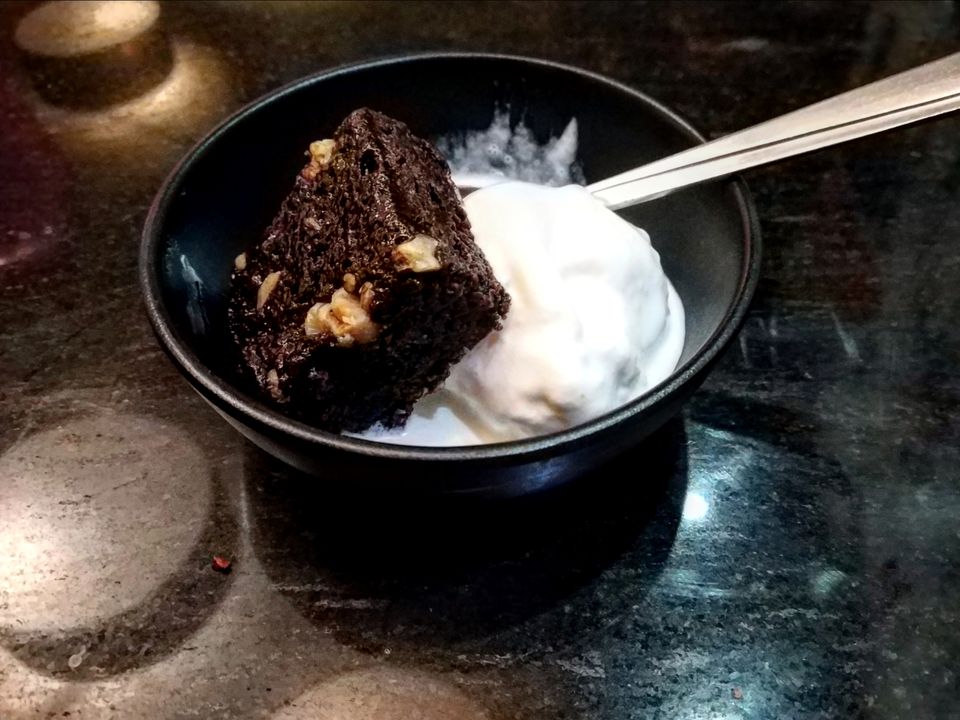 To end this appetizing experience, the last thing served is this lip smacking combination of Chocolate Brownie with a scoop of Vanilla Icecream. The sad part being this one isn't unlimited and is in single serving.

Summing up all of this I'd say every foodie owes their heart and tummy this buffet atleast once. If there is a Sam's pizza franchise in your city, then march towards it in near future.
As this buffet is almost available in all of their Pan India stores.