The memory of good food binds you to places you have visited. And the only experience with dining determines majority of your opinion of any place. They say, you have not visited a place for real unless you taste their food.
So, here I welcome you to Pune, my beloved city, and recommend you some top dining experiences to enjoy making your stay here worthwhile!
Barometer
An extremely popular fine-dine restaurant every Punekar has definitely visited once, and keeps hoping to come back for yet another time, is Barometer - a classic fine-dine restaurant in Kothrud. Known for its ambience and delectable food quality, this places offers all-day dining and serves breakfast to dinner.
Although the restaurant has interiors that may seem finished raw, the spot-lit tables and the ever-friendly staff make your dining experience as warm as it could ever get! The bar-tenders work their magic behind the counter to serve you some really amazing cocktails - and on requests, may even surprise you with a bar-tender-special fancy cocktail that may not even be on the menu!!
And finally the food - the success of every restaurant depends on the chef - and I must say, the chef at Barometer is doing an incredibly brilliant job! A weekday walk-in after 8pm may call for about 45-60 minutes of wait time, while the weekend wait time goes as high as 90 minutes. Offering a wide range of cuisines including Indian, Thai, Lebanese, Italian, Mexican, to name a few, you could point to a dish on the menu with closed eyes and bet you will love it!
The on-request Pink Lady cocktail, Chicken Fajita Kebab starter, Burmese Khow Suey for the main course followed by the classic Tiramisu is my best choice at Barometer usually.
One of my favourites, Barometer is perfect for a romantic dinner date, celebratory evening, or taking my guests out for dinner - this place never fails me! I would however strongly recommend to book your table beforehand so to enjoy a wonderful evening at this lovely restaurant!
Approx cost for 2: INR 3500-4000 (including drinks)
Google Map: Barometer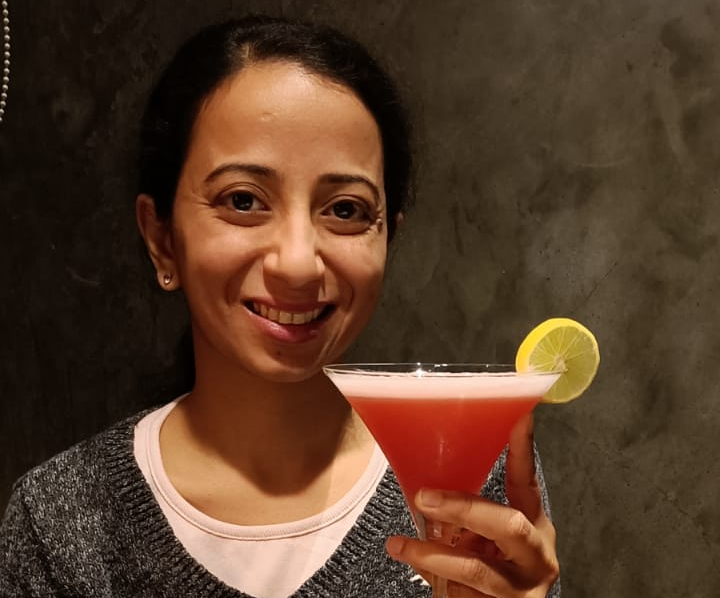 Le Plaisir
Some authentic European vibes right here in Pune! Yes, that's what Le Plaisir is all about. A chic contemporary cafe that offers one of the best fine-dine experiences in Pune, Le Plaisir is situated in the prime locality of Bhandarkar Road. Matt black interiors, hand-written blackboard menus, well groomed, young staff ready to serve you with a smile, is what instantly warms you heart as your eyes light up looking at the beautifully presented food dishes being served around.
Serving a variety of salads and soups, pastas, sandwiches, full plates, and a recently introduced range of wood fired pizzas, you will be left wanting to try more on the menu always! This is one place that does not serve you alcohol, but with such good food…who cares about the drinks? I'd rather happily order an iced tea and sip away!!
My favourites at Le Plaisir - Chicken and Iceberg Lettuce Salad with Kaffir Lime dressing, followed by some Harissa Grilled Chicken and Lamb Bolognese. I love to finish off my meal at Le Plaisir with their signature Blueberry Cheese Cake. And their macaroons are also one of the best in town - do give it a try when you visit.
Perfect for a rather quiet yet fine-dine experience, Le Plaisir is our go-to choice for some quality time on a week night!
Approx cost for 2: INR 2000-2500
Google Map: Le Plaisir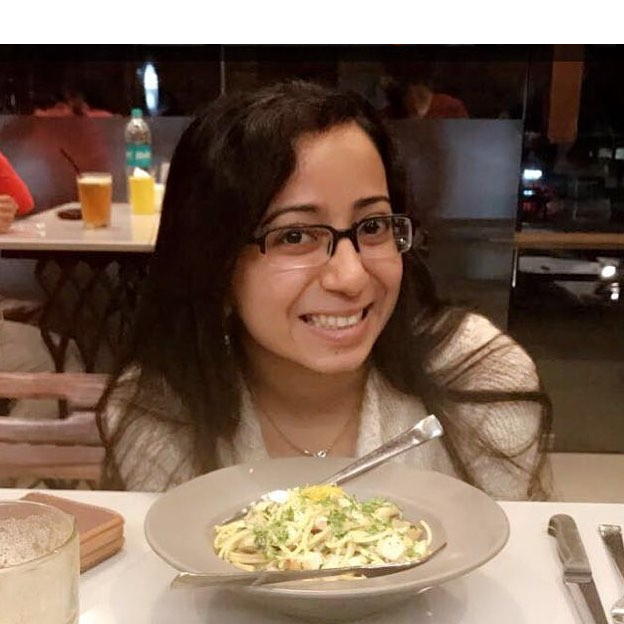 The Sea Secret
A latest find that quickly became one of the favourite for the entire family, The Sea Secret is located in the heart of the city in one of the popular malls. Rather easy to miss out while driving on the road, this one is haven for sea food lovers. Traditional classic decor, soothing lights and a joyful ambience welcome you as you step in.
True to its name, The Sea Secret serves wonders of the sea right on your plate. An unlimited seafood buffet is the highlight of this restaurant. About 6 to 8 varieties of seafood made in different styles keep coming in as you start your meal, and you are spoilt for choice. The crabs and pomfret fry made in 3 different styles steal the show as you dig into the delectable fresh seafood.
With a live appam (fermented rice better and coconut milk pancakes) counter right next to your table, the staff serves you some piping hot fish curries and rice. A word of caution - go slow when you eat here, else you will fill yourself way too fast.
The Sea Secret also serves vegetarian food as well as other non-vegetarian items, but it would be a complete injustice to the place if you even think of savouring anything but seafood while here! They do serve alcoholic and non-alcoholic beverages, but that could be easily missed with such a tasty buffet in front.
Sign off your meal with a wide choice of desserts including Gajar Halwa, Gulab Jamun - but for me, it is always Shahi Tukda that rules my heart!
Approx cost for 2: INR 3500-4000 (including drinks)
Google Map: The Sea Secret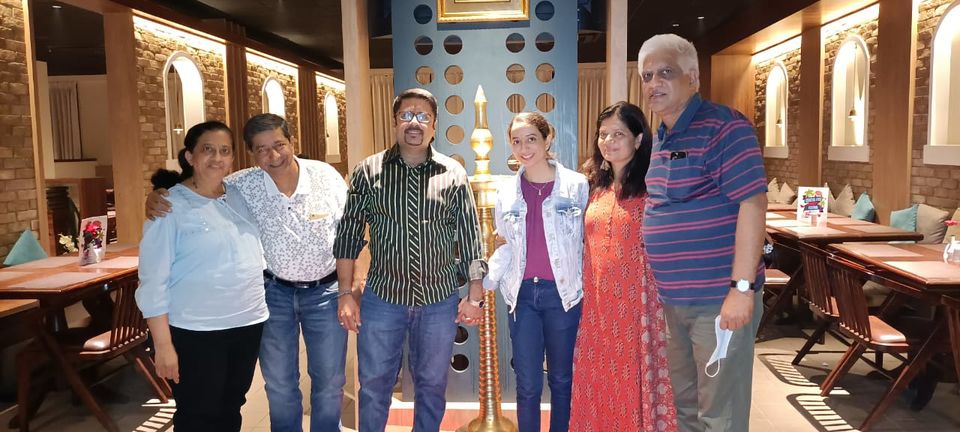 I Amsterdam
A recently opened restaurant that has caught the attention of many locals is the I Amsterdam at Hinjewadi. Standing tall with an absolute Amsterdam city facade, this restaurant also boasts of the iconic red-white I Amsterdam photo sign-post.
A fairly large property, I Amsterdam has quite a few seating options to choose from - indoors, some romantic gazebos, some raised patios and some next to the famed Amsterdam Canals (artificial, of course!) Majorly serving European cuisine, they also have Indian, Thai, Chinese, Italian, burgers and sizzlers on the menu.
Quite a romantic place, enjoy a lovely evening with your partner here as you enjoy some delicious wine paired with great food. An occasional shot of the Irish Whiskey can teleport you to the European world.
We relished some nice hot Thai Chicken Momos with Forest Mushroom Soup since Pune winter was as its peak when we visited, followed by the good old Chicken Tikka Cheddar Pizza.
Approx cost for 2: INR 3000-3500 (including drinks)
Google Map: I Amsterdam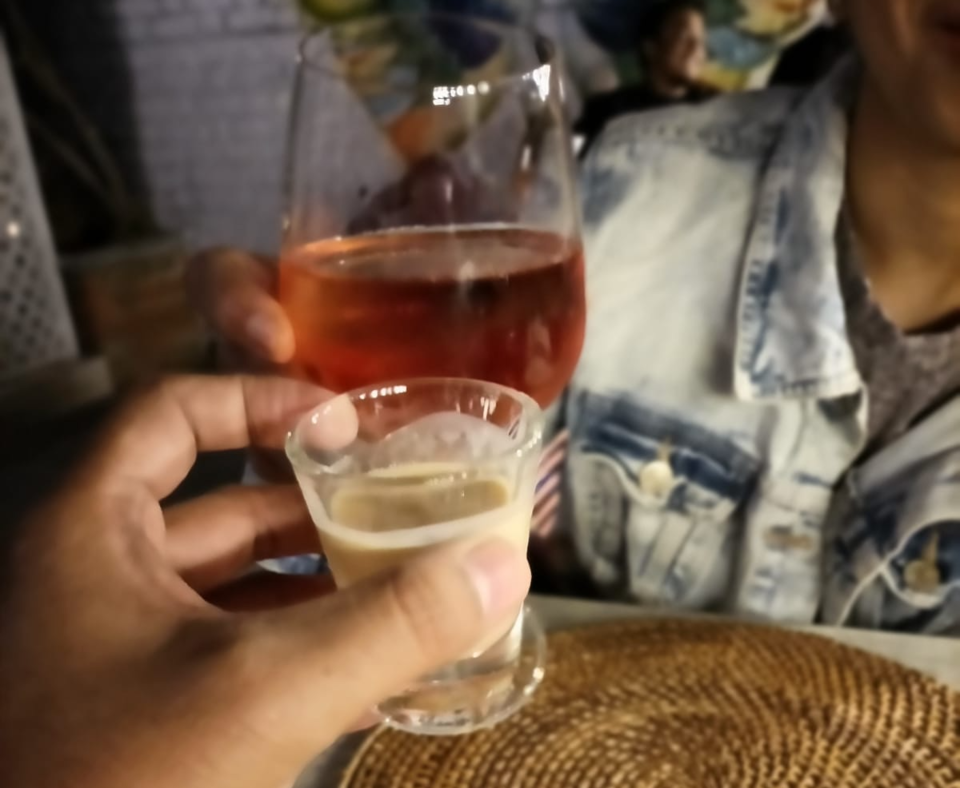 The Bounty Sizzlers
This one may not classify under the fine-dine category, but it definitely is one of the highlights when Pune food heritage is discussed. A sizzler joint run by generations of a Parsi family, The Bounty Sizzlers is one of the oldest yet best sizzler places in Pune. Nestled in the quaint by-lanes of Kalyani Nagar, this place is usually jam-packed by locals.
Built in a typical old style architecture, the ambience may not appeal to all. But, it is the sentiment of the place that has captivated Pune people's heart for as long. Your best bet to enjoy a chilled beer and a peaceful sizzler meal at this bustling joint is just a little before the usual meal times.
Between the 2 of us, we relished 2 chilled pints of beer and a Chicken Satellite and Chicken Shashlik sizzler before heading home for a lazy afternoon.
Quick and prompt with their service, wide variety in the menu, huge portions and an age-old classic dining experience - this is all that The Bounty Sizzlers stands for.
Approx cost for 2: INR 1500-2500 (including drinks)
Google Map: The Bounty Sizzlers
Now, get along to enjoying a Pune dining trail, and let me know your favourite from my recommendations!!