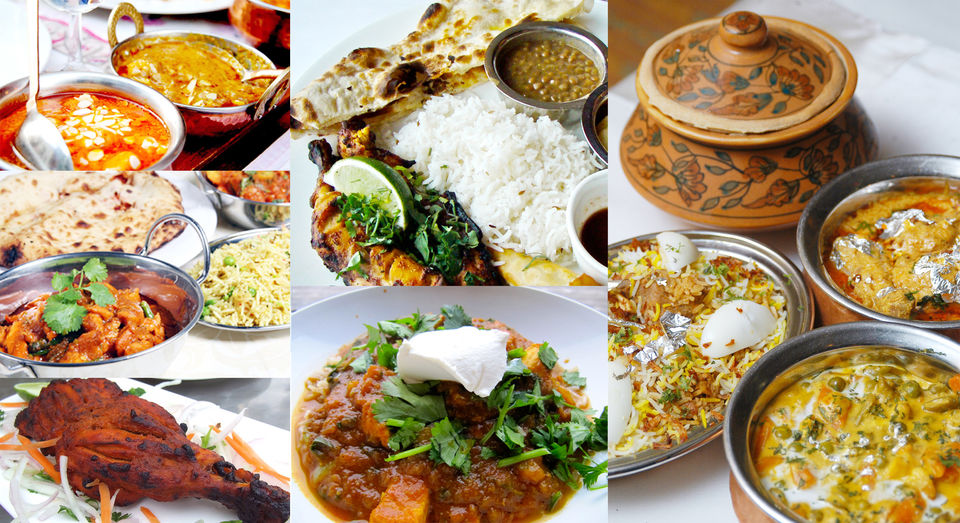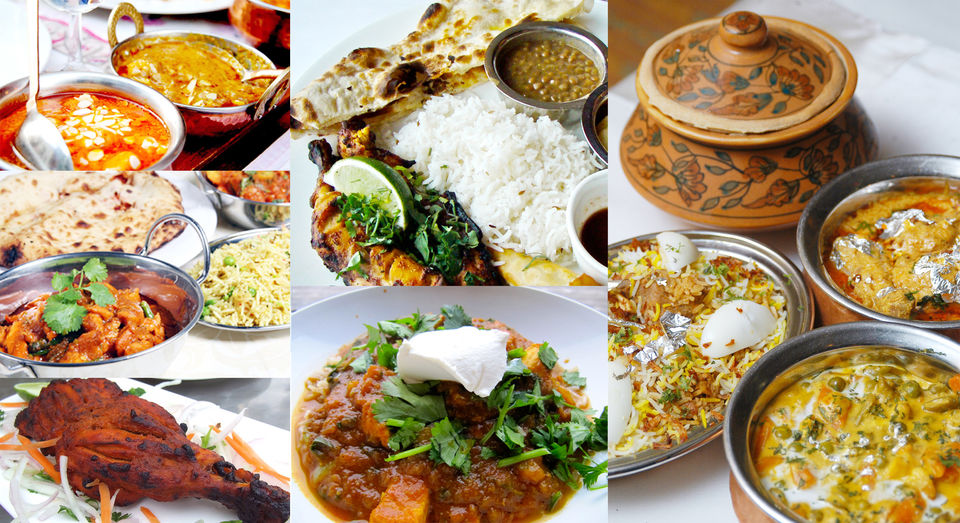 The word PUNJAB appeared for the the first time in the book
"Tarikh-e-sher-shah". It describes the construction of a Fort by "Sher Khan of Punjab".
Punjab the land of five rivers, is located at the northwest end of India. Punjabi culture is one of the oldest, richest and most vibrant cultures in world history. It is famous for its metal work, embroidery, wall paintings, jewelry, architecture, folk songs, dances and food. Punjabi food is world famous for its delicacies, flavors and aromas that you can hardly resist!!
North Indian cuisines are the most popular Cuisines offering a wide variety of both vegetarian and non-vegetarian dishes.
What makes these cuisines so special, different and mouth watering which you really can't resist?? Is it Marinades, Sauces or some seasonings?? No, It's the magic of full bodied masalas (spices) cooked with liberal amount of pure ghee and always served with a liberal hand of butter or desi ghee. Milk and its products are an essential part of our everyday cookery. There are of course certain dishes which are part and parcel of Punjab and their very mention conjures up the rich flavor of the state.
A typical simple Punjabi meal consists of roti, sabzi served with a chunk of butter or desi ghee accompanied with a plate of onions, green chilies, lime and a glass of creamy lassi. When it comes to food, each region in Punjab has an entirely different preferences like- People of Amritsar are mainly fond of stuffed paranthas and milk products. There is a well said philosophy for Punjabis "The life for most of the Punjabis is to eat, drink and enjoy their life to the fullest." Punjabi food is well known for some dishes which has been a part of their diet since ages. Some of the popular dishes are-
Sarson da saag, makki di Roti with butter milk - Sarson da saag with Makki di Roti served with the butter milk is the traditional dish of Punjab. It is the most popular in winter and is highly nutritious as it is made with mustard leaves (contains a lot of iron and protein). Makki di Roti is a flat, unleavened Indian bread made from corn flour. Like most Indian flat breads, this too is baked on a tava and is one of the important elements of the rural diet of Punjabi cuisine.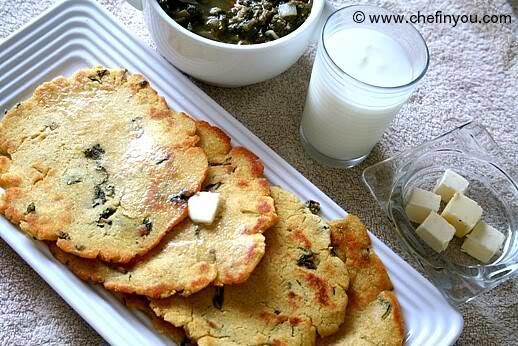 Tandoori Chicken - Tandoori Chicken is a popular Indian dish consisting of chicken marinated in a mixture of yoghurt and spices traditionally cooked in high temperatures in a tandoor (clay oven) and also can be prepared on a traditional barbecue grill.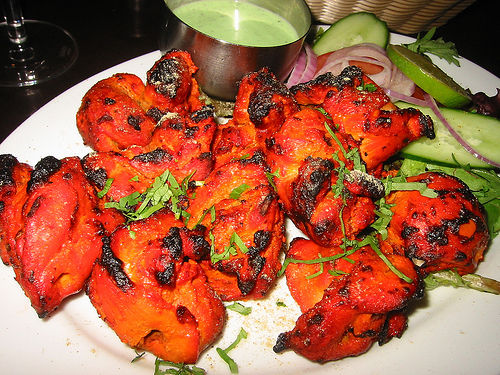 Stuffed Parantha - Stuffed parantha or parantha is a routine breakfast. The stuffing can be potatoes or cheese or cauliflower etc. It is cooked in loads of ghee and served with curd or white butter.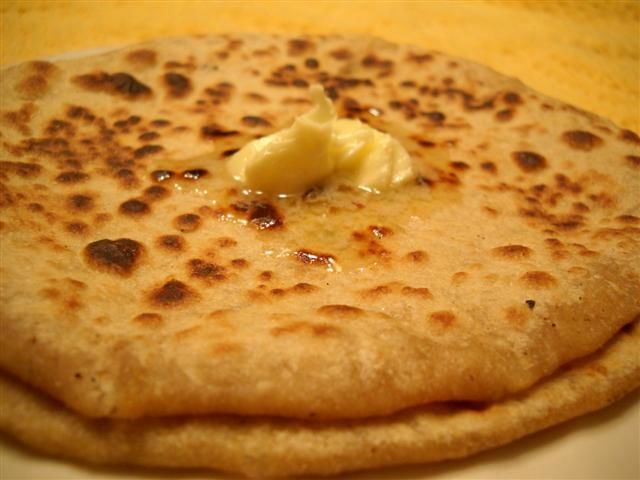 Rajma Masala with rice - Rajma is one of the favorite main course dishes of all Punjabi's irrespective of age. It is made with kidney beans, boiled and cooked in tangy and spicy gravy. This is served with steaming hot boiled rice called chawal.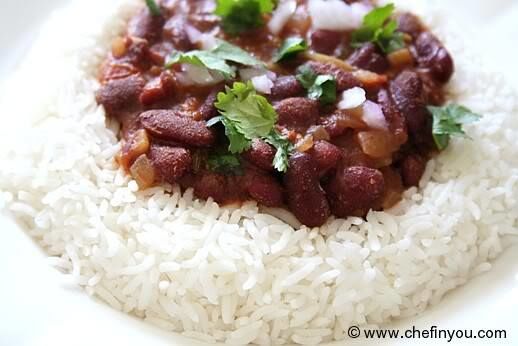 Butter Chicken or Murgh Makhani - It is a very popular non-vegetarian dish that is likeed by most of us. Popularly well-known as Murg Makhani. It is made with pieces of chicken cooked in tomato gravy. This dish is just lip-smacking, luscious and impossible to resist.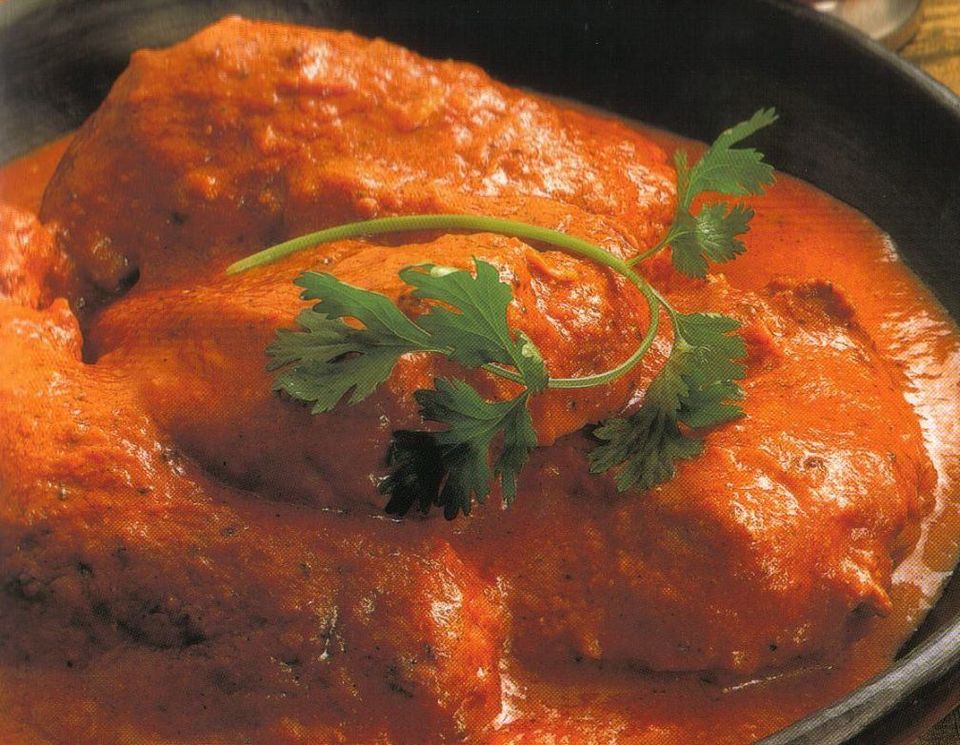 Dal Makhni Bukhara - Dal Makhani, an amazing dish which is prepared with lentils and beans combined with fresh cream (malai), spiced and cooked to get a creamy texture that enhances the flavor of the dish.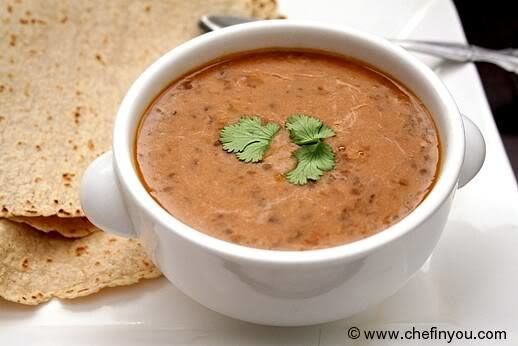 Hariyali Paneer Makhani - Hariyali paneer makhani is a paneer recipe with paneer cubes cooked in creamy green gravy. The gravy is prepared by mixing spinach and cream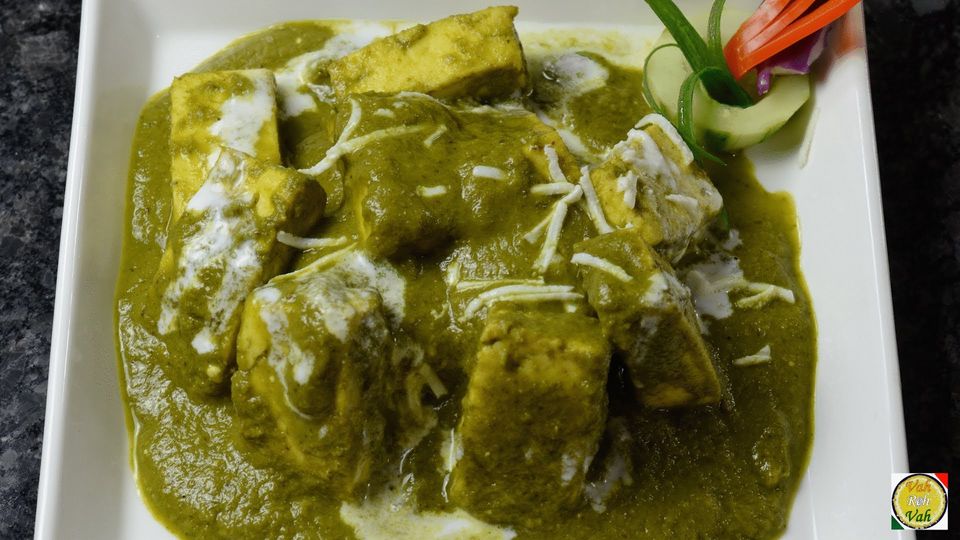 Punjabi Kadi Pakodi - it is a popular dish. Pakoras are made and cooked in tangy sour and spice yoghurt sauce thickened with besan flour.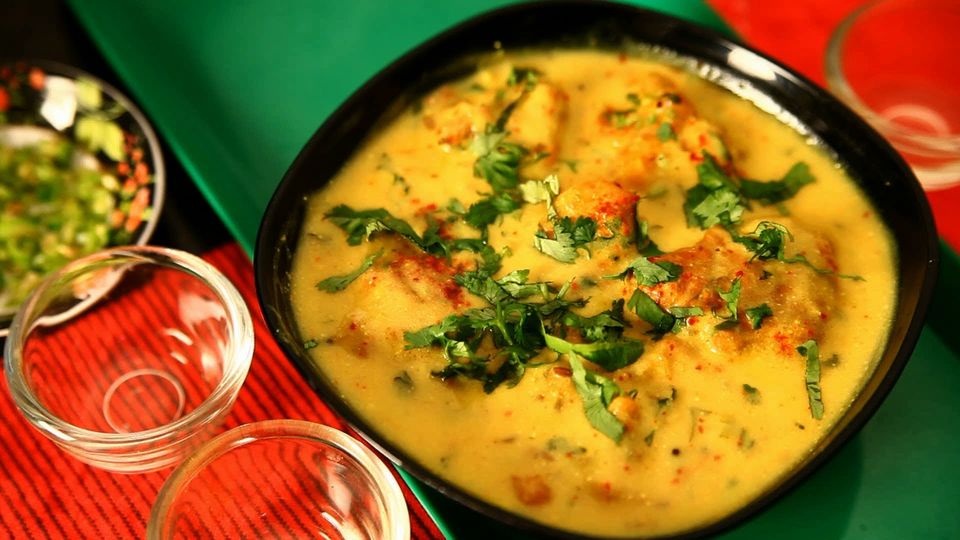 Punjabi Sweet Lassi- Lassi is the favorite drink of Punjabis. It is made from beaten curd and milk. It is thick and creamy often had with breakfast, lunch or even otherwise.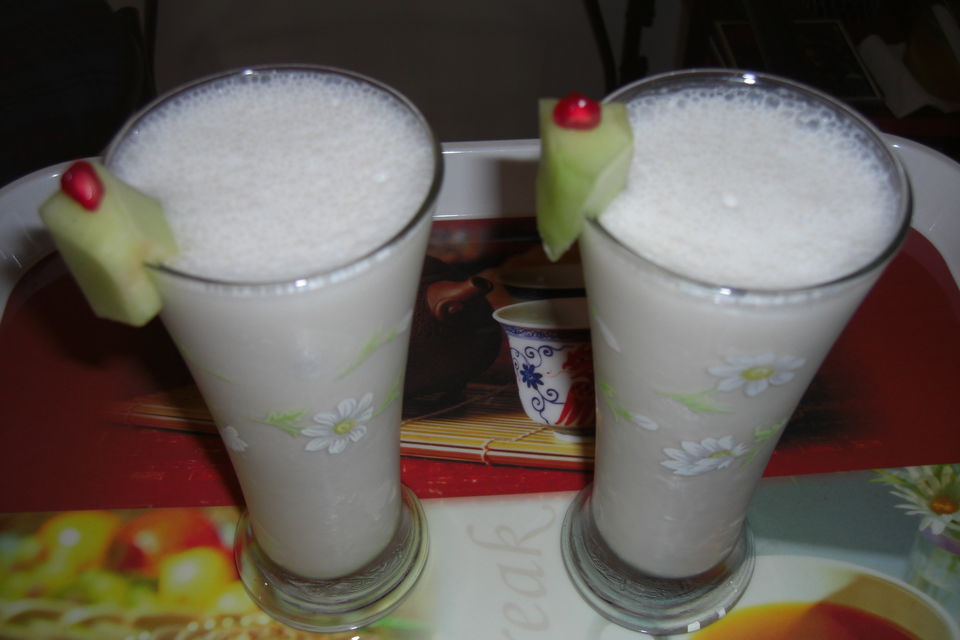 Feeling hungry?? Well what you are waiting for get up and grab some Punjabi food and enjoy the delicious taste. You can visit the most famous dhaba's or restuarants in Punjab where you can enjoy the these delicious cuisines and make your taste buds happy -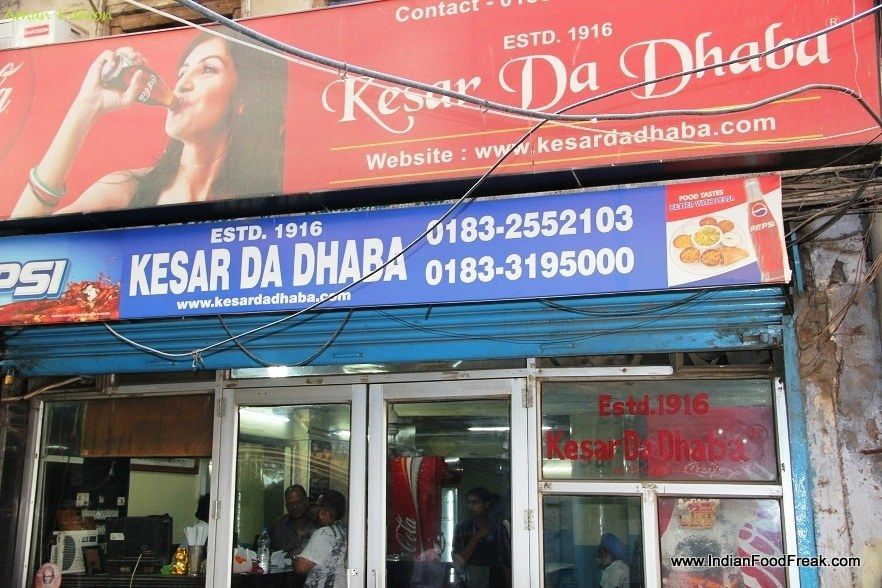 It serves an exclusive mouthwatering cuisines with the Traditional Punjabi flavor. The thali is the most delicious preparations which consists of 2 plain Parantha, Dal Fry, Channa Plain, Raita and Salad. Famous for Dal Tadka from dishes corner and Firni from desserts.
It is located in Amritsar near Golden Temple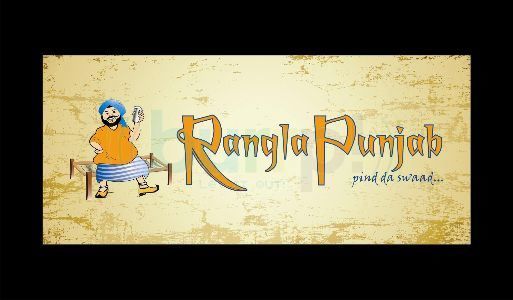 It's very easy to reach Haveli. The theme based restaurant is located at GT Road, Jalandhar-Phagwara Highway at Jalandhar.
Rangla Punjab is the true representation of an age-old Punjabi Village. Once you enter the place you will be transported back in time to experience the grandeur yet simplicity of by gone time.
The décor of the place has been set-up with detailing, highlighting every aspect needed to familiarize the guest with the true culture of the olden times. You will find various sculptures of Punjabis engaged in different acts viz. weaving, dancing, playing marbles, fetching water etc. In the centre foyer the well- water fetching mechanism is demonstrated with the help of a real bull & a mock-up well.
There are sections of the place dedicated to re-creating replicas of a subedaar's house, a kitchen with brass vessels, jeweller's store and a mock-up model of a village allowing the guests to get a real glimpse of that era.
Evenings at the place witness a Punjabi Mela set-up, electrified with live bhangra-gidda performances and street plays.
There are numerous activities viz. Puppetry, Magic show, Pottery, astrology, bioscope, camel-rides & horse-rides to keep the guests captivated.
HAVELI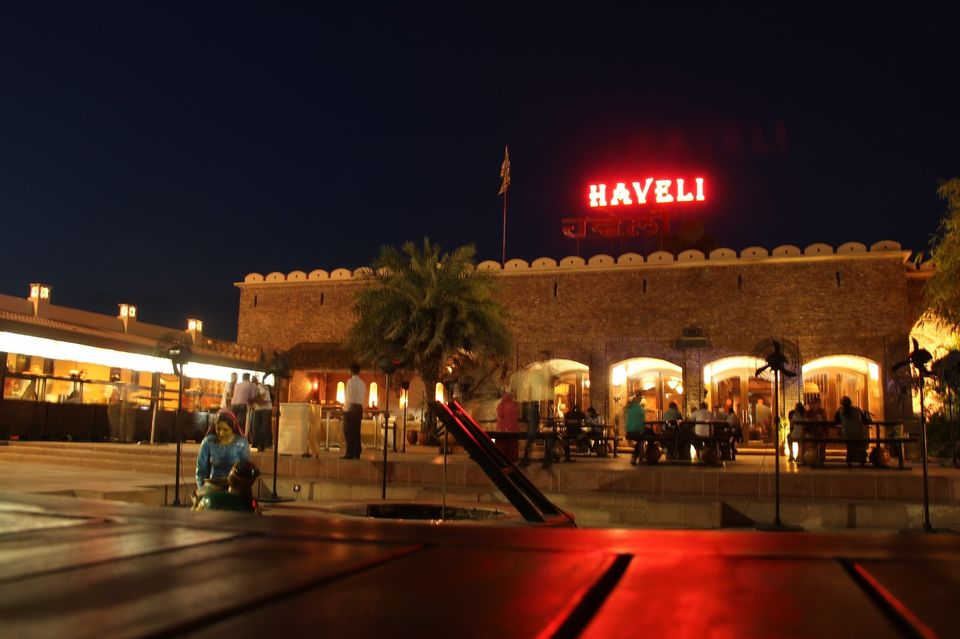 It serves an exclusive mouth watering cuisine at The Traditional Punjabi Veg. Restaurant. It is located inside Rangla Punjab and is very famous for the food.