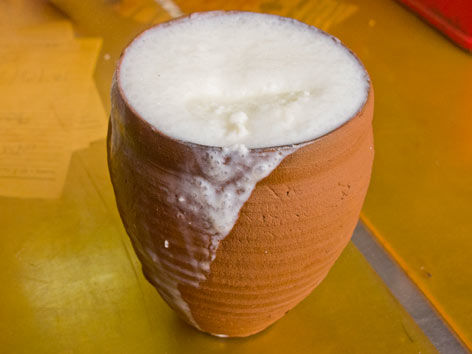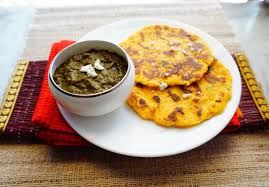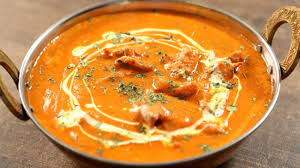 The City Beautiful, as it is fondly called, Chandigarh is not only the capital of Punjab and Haryana but a confluence of their cultures too. To call Chandigarhians foodies is an understatement. To call them super-foodies is an understatement too. To really understand Chandigarh's food culture you would have to revise the famous paradox of what happens when an unstoppable force meets an immovable object, to what happens when unlimited food meets insatiable hunger.
Chandigarh's local cuisines are not meant for the faint hearted (read diet conscious) as the food has magnanimous amounts of ghee, butter or oil. Only the thought of eating 'stuffed parathas', 'chana bhatura', 'saag and makki ki roti', 'dal makhani', 'butter chicken with extra butter' or 'mutton rogan josh' followed by a huge glass of 'lassi', would add an extra layer of fat on your body. Also, the Punjabis love 'a drink or two' everyday to keep their head steady, so foods like 'tandoori chicken', 'paneer tikka', 'fried fish' become instant favourites.
Cuisines from the diametrically opposite part of the nation are also popular in the city with many South Indian restaurants being rendered as local favourites for decades. According to the online restaurant search service Zomato, both North Indian and South Indian cuisines are no more the absolute favourites for those preferring to eat out. It reveals that out of all the searches for cuisines on the website over the previous year, only 5.35%  were for these two as compared to 76.1% for pizzas! It was followed by 11% for fast food and 5.3% for Chinese.
Although food trends are becoming more varied with bistros, European cafes and English pubs opening up in the city. Cuisines such as Mediterranean, Greek, Turkish, Arabic are gaining attention of the taste buds accustomed to the Punjabi grandiose. 'Hummus and pita bread', 'chorba with Ras El Hanout', 'Fish and Chips' are some dishes that have crossed over from all over the globe.
The menu maybe changing but Chandigarh's love for food will never change. Be it breakfast at a dhaba, snacks at the street food stalls, or dinner at a luxurious 5 star, a meal anywhere in the city will make you wonder why it's not called the City Foodieful.