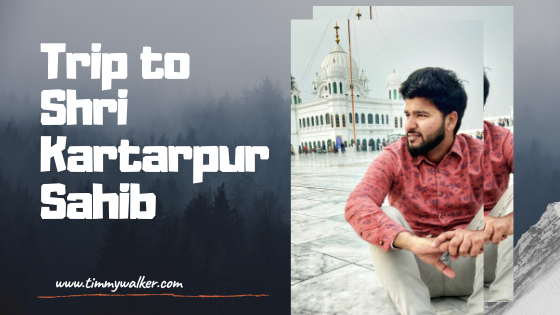 Shri Kartarpur sahib is one of the major two Gurudwara's in Pakistan including Nanak sahib, last year in November Both the government Inaugurate the terminal Building of both the side respectively as a peace of gesture, With this inauguration people of India can visit the Kartarpur Sahib for the same Day.
HOW TO APPLY :
The process for Applying the same day Kartarpur visit is actually Easy. As you only allow for the same day return visit, you can apply for Particular date you need to visit on Ministry of Home Affairs Specially design website https://prakashpurb550.mha.gov.in/kpr/ you have to apply at least two week before, Indian passport Holder & OCI Holder can only apply for the Visit.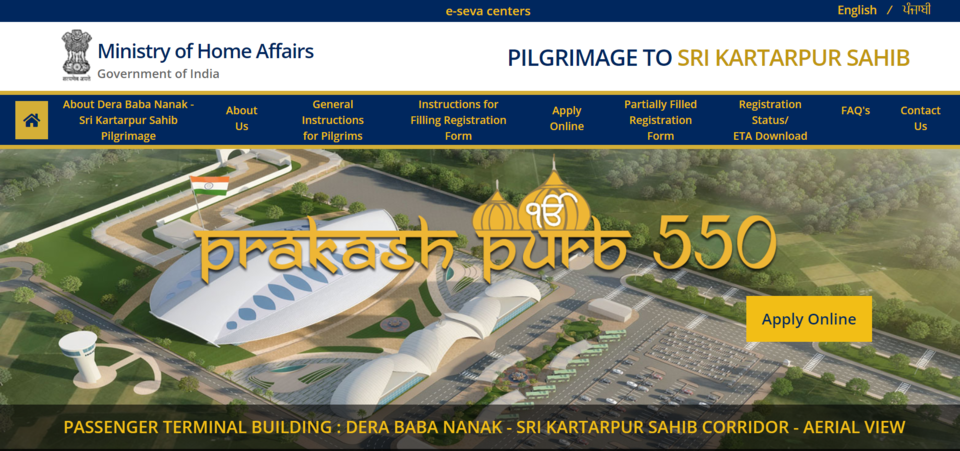 Documents requires before applying
1) INDIAN PASSPORT OR OCI ( oversees citizen of India )
2) Passport size photo
3) Scanned copy of Passport front & back in PDF.
4) Visa Fee : USD 20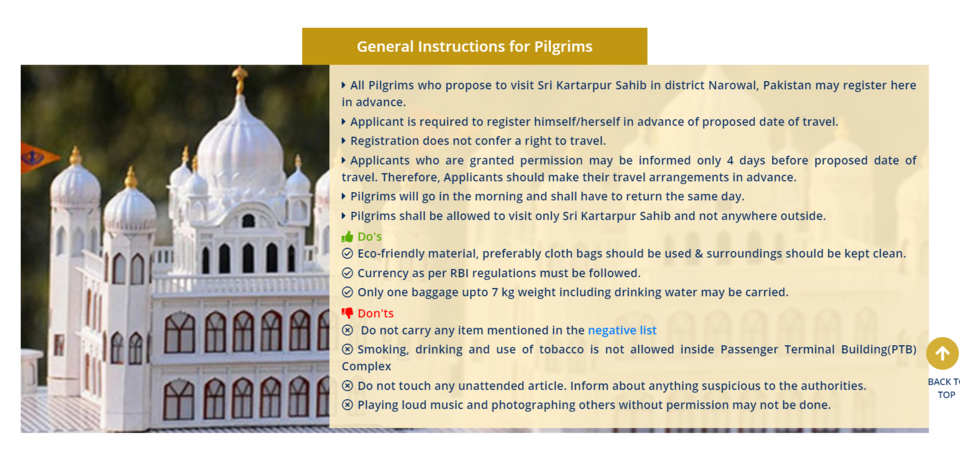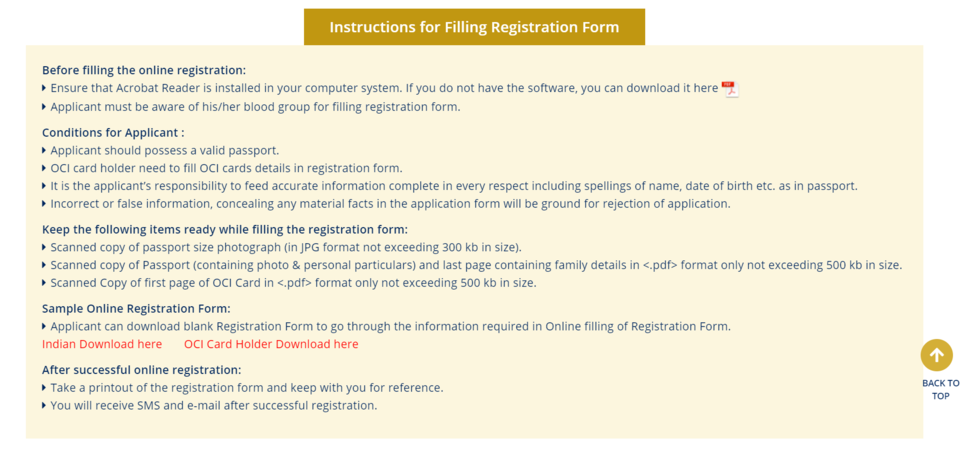 Once you select the date for your visit, the next page will take you to fill your information, where they ask you to fill each & every information accordingly as per passport. After filling all the information at the last you can download the Registration form with File number. Hence the registration form is not the approval to travel, MHA will send you the link of the ETA (Electronic Travel Authorization) At least 4 Days Before Travel, which gives you the permission to travel, Take the color print out of ETA as this will be your main document to carry along with your passport.
As we had lot of expectation, that expectation turns out to be a great experience for all of us, starting Our Day from Amritsar, we booked a cab for the day to take us to the Indian Immigration terminal & Return for INR 1500, it took us about 1 and half hour to reach the indian side of terminal.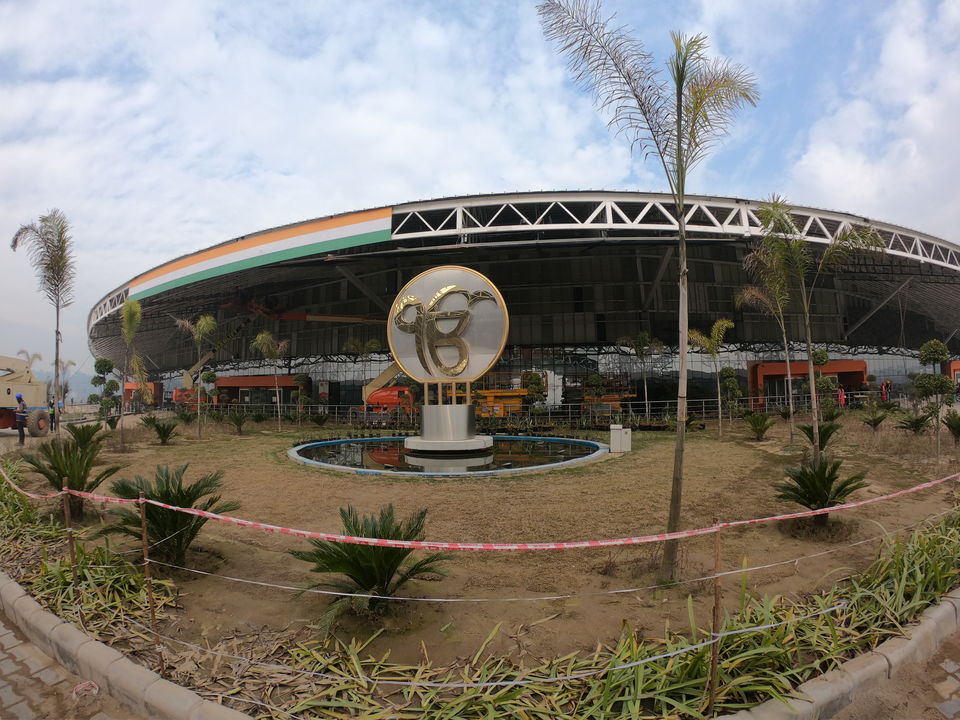 The process is very simple like you travel abroad, first you enter inside the Indian terminal of immigration, you need to show you ETA & Passport to BSF Soldiers only then you are allowed to go in, Inside the terminal is same like a small airport building with immigration, custom etc.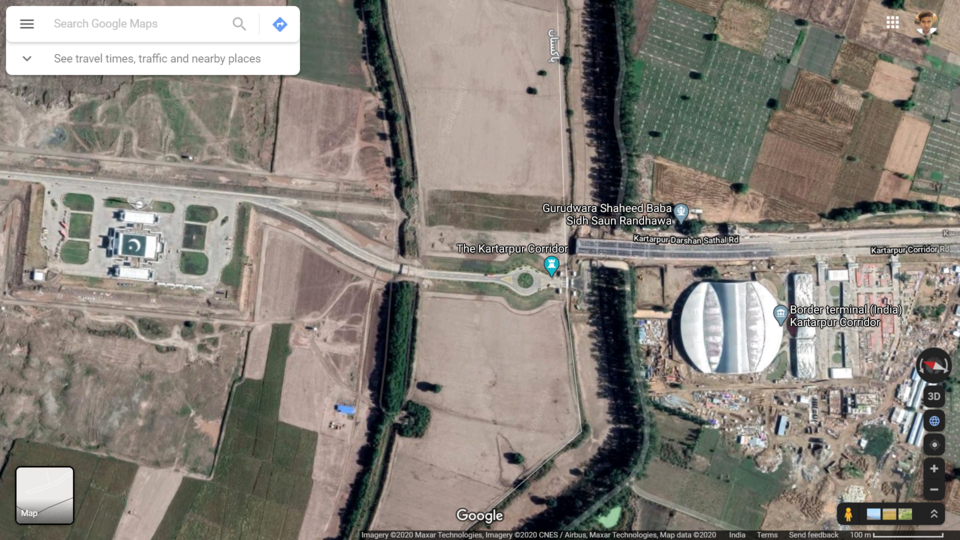 Once you enter inside the terminal, you have to take polio drop before entering into Pakistan as a precaution, Then you queue in immigration the process is same like normal immigration they take your photos, scan your fingers & then they stamp on your ETA ( Not on Passport ). After you cross the immigration, they ask you to fill a small form regarding how much money you are carrying and to mention all the essential things you carry along with you like camera
Once you cross the counter you are offer to exit from the terminal, there a cart waiting for you which take you to LOC ( Line of Control ) which is about 2-3 minutes from the terminal, there your documents will recheck again by the BSF Soldiers, Then here we are the most awaited moment you can cross the LOC from Zero line to enter in the Pakistan, definitely a goose bump moments for all, once you realise your foot is in the land of Pakistan and their Rangers passed a smile at you saying welcome in Pakistan, everyone welcome you with a good gesture. So finally we are in Pakistan there we took another cart car which take us to the Pakistani immigration terminal which is about 3 minutes from the Line of Control.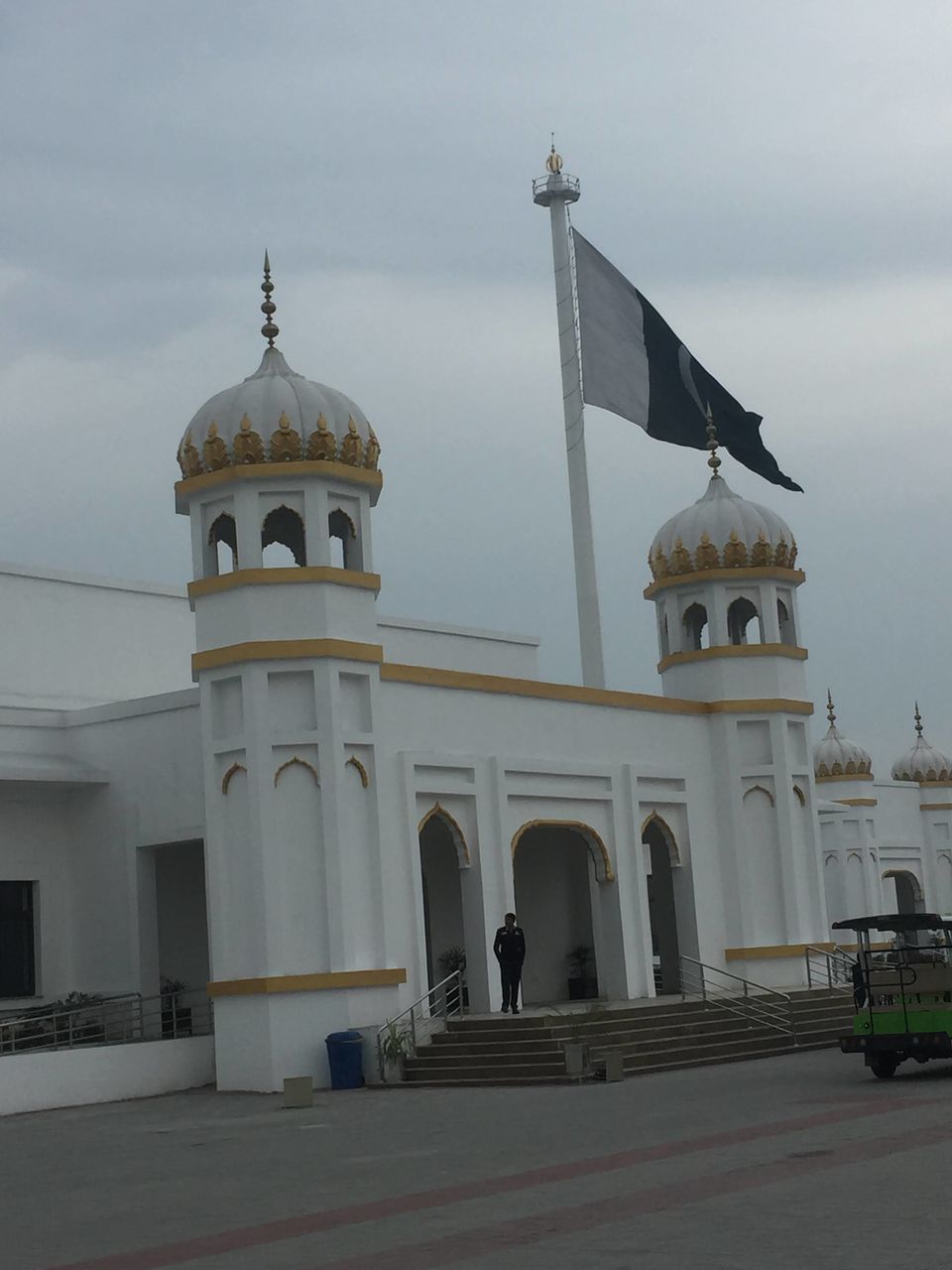 Once you reach the terminal building, there are counters on the left for Money exchange & National Bank of Pakistan (NBP) where you can exchange your currency into Dollars or Pakistani Rupees & on the next counter you have to deposit 20 Dollars on the Bank of Pakistan Counter as they give you Green Receipt Card issue by NBP, Now you have to keep this green receipt card safe as this would be your proof till you are in Pakistan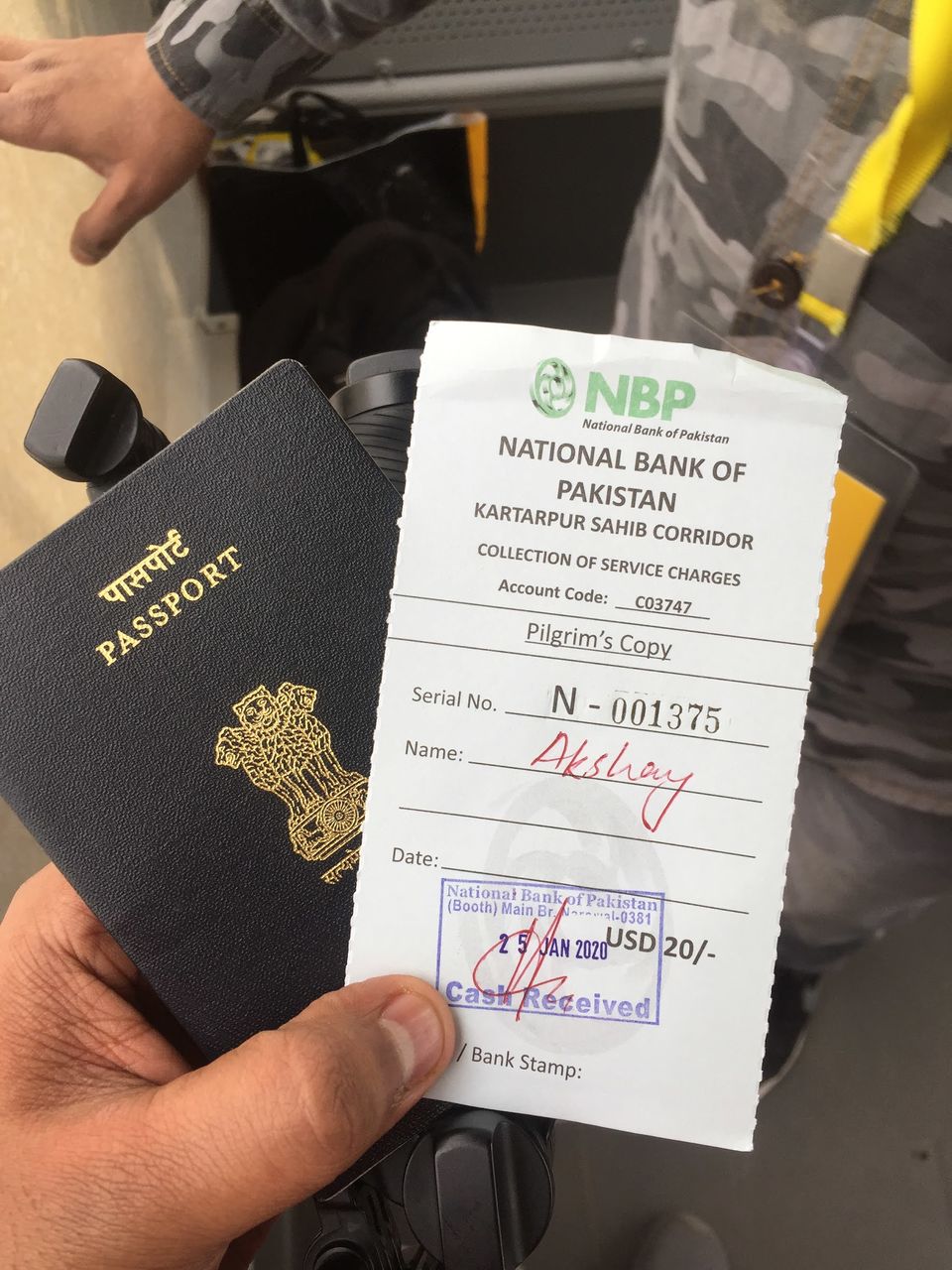 Now all we are ready to enter into the terminal building with Green Card & Passport, like the same immigration process like India, they stamp for entering into Pakistan on the Green Receipt of NBP (Not on passport) after crossing the immigration Pakistani rangers will give you a Yatree Badge with yellow Lanyard ( which only Indian ) which Help to sort out all the Indian there, As Pakistani people get the red and orange Yatree Lanyard.
After crossing the immigration a red low floor bus await you to take you to the main gurudwara gate which is about 4-5 kms ( 10 Minutes ), in the middle you will notice Pakistani checkpost, Pakistani rangers, the best part about journey from india to Pakistan, you will never felt weird to be on the land of Pakistan. It's a amazing feeling which is must for every indian to experience it once in lifetime.
Once you reach the Kartarpur sahib main gate, again you will be checked by the Pakistani rangers your green bank card and passport then let you go inside. Gurudawara is in the middle of the square symmetric beautiful architecture, you will see hundreds of Pakistani people visiting this area, as per local people this gurudwara is more popular amongs Pakistani people to come and meet indian people here
SHRI KARTARPUUR SAHIB ALSO BECOMING A TOWNHALL PLACE FOR ALL THE INDIAN & PAKISTANI PEOPLE TO COME AND MEET EACHOTHER.
On the right you will notice a big knife shape ( kripan ) which show the bravery of sikh people & just backside of it a garden as per officials Baba gurunanak dev ji did farming in the farm, now this farms is becaufully designed with " EK OMKAR '' means God is one.
You can also have the Langar in the Langar hall, which starts from the noon & contine till the afternoon,
There are some local market also designed for the indian & Pakistani people to come & enjoy the local Pakistani food , although there are hardly some 10-12 shops most of them are Souvernir shop, indian do purchase lot of food items for family to take back home as a sweet gesture.
Apart from full of exictment Day, suddenly you will start feeling tired,as in every 30 minutes there are shuttle buses runs from The gurudwara main gate to the immigration office, at last you are only allowed to visit before 5 PM. After that everyone need to go back to their respectively.
As you enter, same process will take you back to the india.