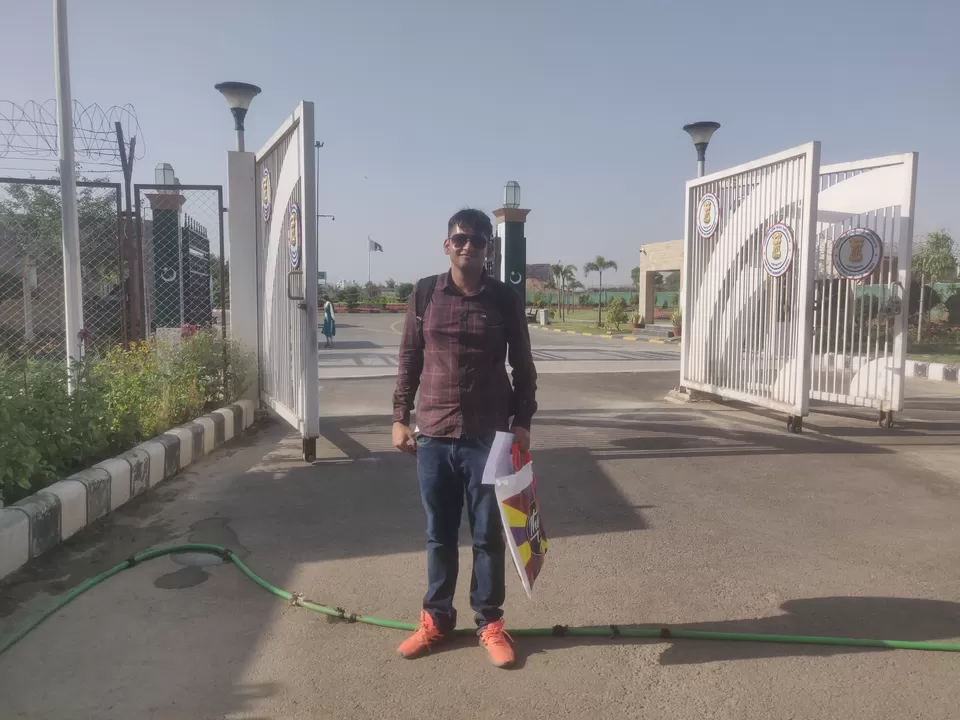 Kartarpur Corridor or Kartarpur Sahib is a religious place of Sikhism religion situated near the Ravi River in Pakistan's Punjab Narowal district and it is one of the holy places for the Sikh religion in Pakistan after Nankana Sahib, Panja Sahib in Lahore, and Hasan Abdal. It has been said the founder of the Sikhism religion Guru Nanak Devji spent his last 18 years in this place after traveling throughout the world and spent his last year doing farming. After the horrific partition of the Indian Subcontinent and the birth of the new country Pakistan, the Kartarpur Sahib belongs to Pakistan and that stops so many Indians from visiting that holy place but not anymore back in 2018 the Indian and Pakistani governments decided to open a visa-free corridor for the Indians and those who have Overseas Citizen Card of India and finally on the occasion of 550th birth anniversary of Guru Nanak Devji on 12th of November, 2019 finally the corridor is open but it was closed for more than one year due to global Covid-19 pandemic but again back in October or November 2021 the corridor was opened.
Travel Cost
So here I can guide you on how anyone can travel to Kartarpur Corridor in less than 6000 INR and that too from New Delhi. I filled out the form for Kartarpur Corridor on the 27th of March which is 20 days before the visit to the Corridor and then I received a call from the Police for verification finally on the 11th of April my Electronic Travel Authority(ETA) arrived and I started my journey from Delhi to Amritsar by Bus which cost me around 700 rupees but you can go for the much cheaper train and it costs you around 200 rupees but made sure you book in advance if you are going in weekends. It took nine hours from Delhi to reach Amritsar by bus.
Accommodation
You can choose different kinds of accommodation from cheap hotels, mid-budget hotels to luxurious hotels or you can get accommodation in Golden Temple at nominal charges or free but if you are a backpacker like me then you also have a choice of staying in Hostels like Nutz Backpackers, Madpackers and many more. I stayed at Nutz Backpackers which cost me 900 rupees for three days.
One more thing it is necessary to reach Amritsar first because it is the only metropolitan city that has Airport, railway junction, or bus stand, and for going Kartarpur Corridor there is only one train that runs between Amritsar and Dera Baba Nanak at 4:20 AM which costs 20 rupees from there the passenger terminal is just 2.5 km away.
Things you need to go to Kartarpur Corridor
1 Passport
2 Electronic Travel Authority(ETA)
3 20 US Dollars
4 Covid-RTPCR Negative report
Most importantly you did not require a visa for going to Kartarpur and there will be no stamp from Pakistan's immigration every stamp will be placed on your ETA and that too by the Indian authority and after the end of your trip, your ETA will be submitted to Indian authority.
Claimer- It's totally safe to visit and also no visa requirement is there.