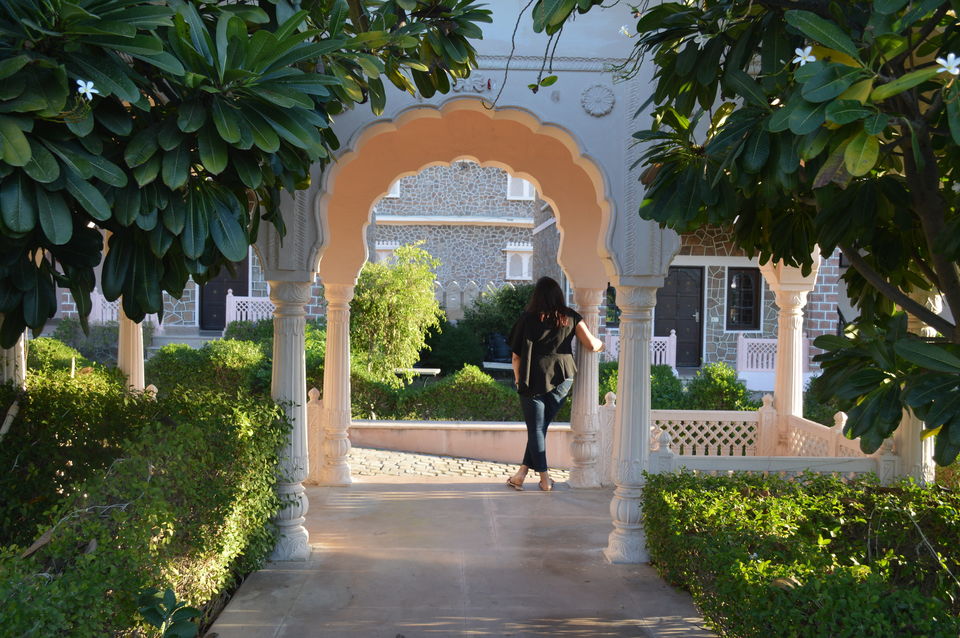 Last winter, I had chosen the adventuresome tent stay for a staycation in Pushkar. This time, I wanted to go and get a feel of the royal Rajputana setting. While browsing through the hotels in Pushkar on the booking websites, I got my eyes stuck on Bhanwar Singh Palace.
Although the hotel is on the outskirts of Pushkar, the elite ambiance of the property took my breath away as I entered. As I parked my car and stepped out, I was awestruck after looking around me. I felt as if I am standing in a 15th-century Rajput king's palace that is well-guarded by the Aravalli mountains from all sides.
That feeling got intense as I started walking towards my room. The Rajasthani architecture of the villas and the chhatris (decorative pavilion in the palaces) took me to another era.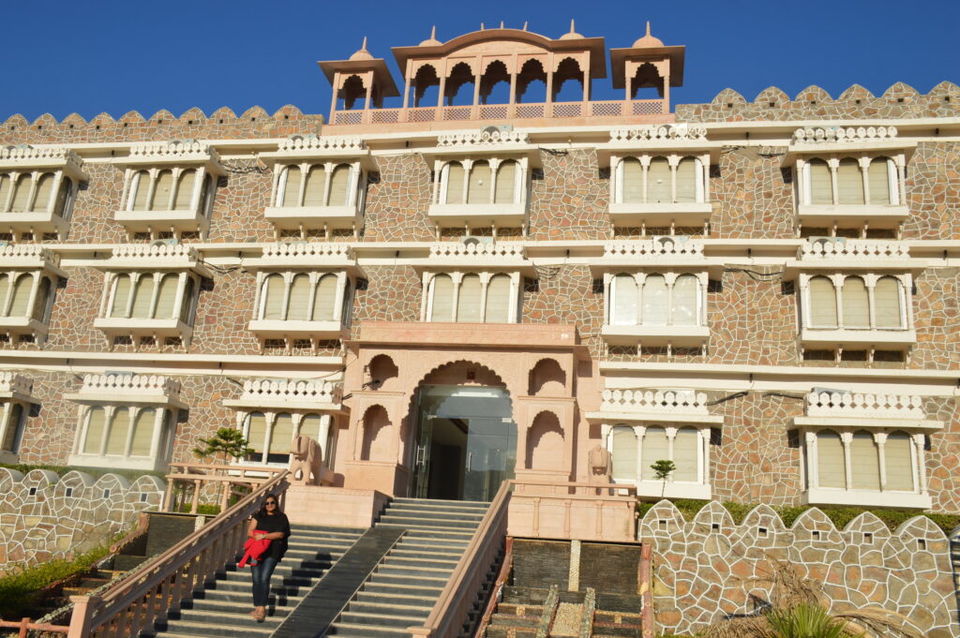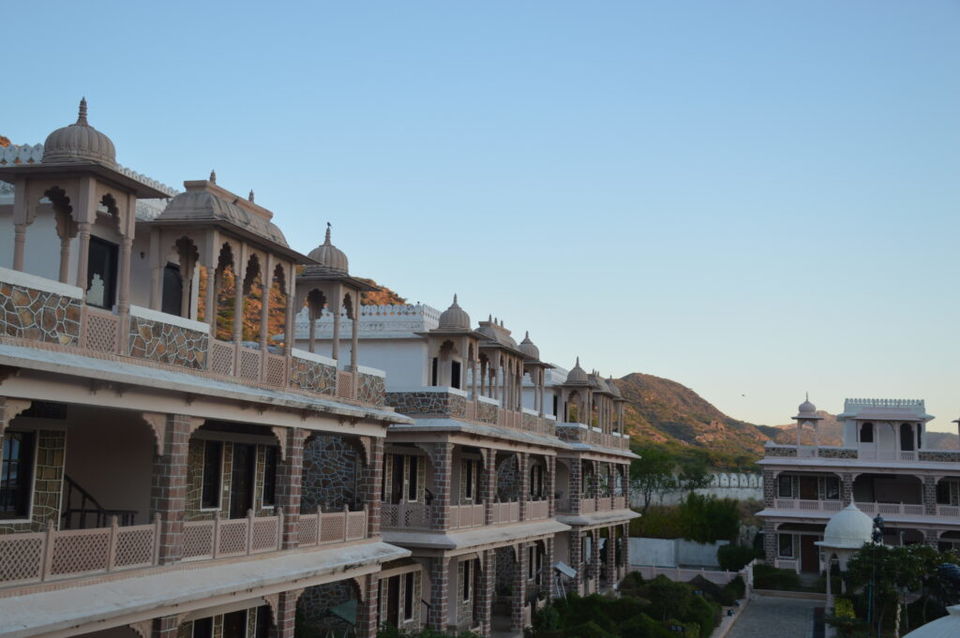 Accommodation
Bhanwar Singh Palace offers 44 royal villas and 76 royal rooms in two separate sections.
Royal Villas - Choose this if you want to have the Aravalli mountains in your eye's reach from every corner you would relax in Royal Rooms - This is a relatively newer building, and hence choose this if you want to stay in the quintessential hotel rooms.
The property is a well-tailored wedding venue in Pushkar. In fact, it is one of the popular hotels in Pushkar for weddings.
I stayed in the royal villa. The rooms were just as spacious and comfortable as I expected. The curtains partitioning the sitting area from the bed, the divan (couch-like sitting furniture), and the view of Aravali mountains from the balcony feel culturally exotic.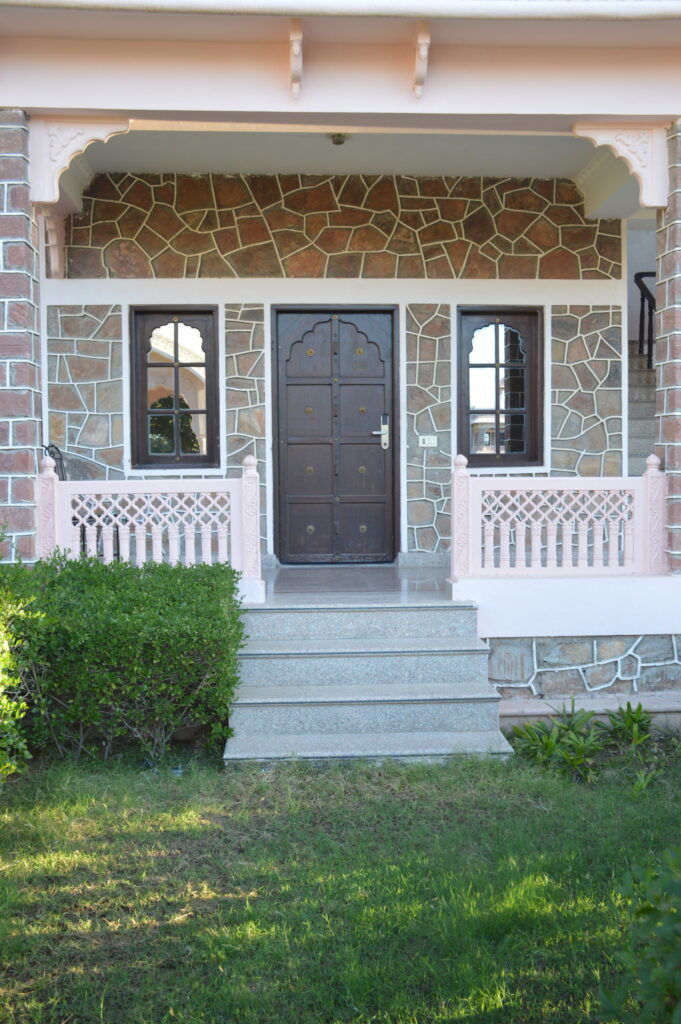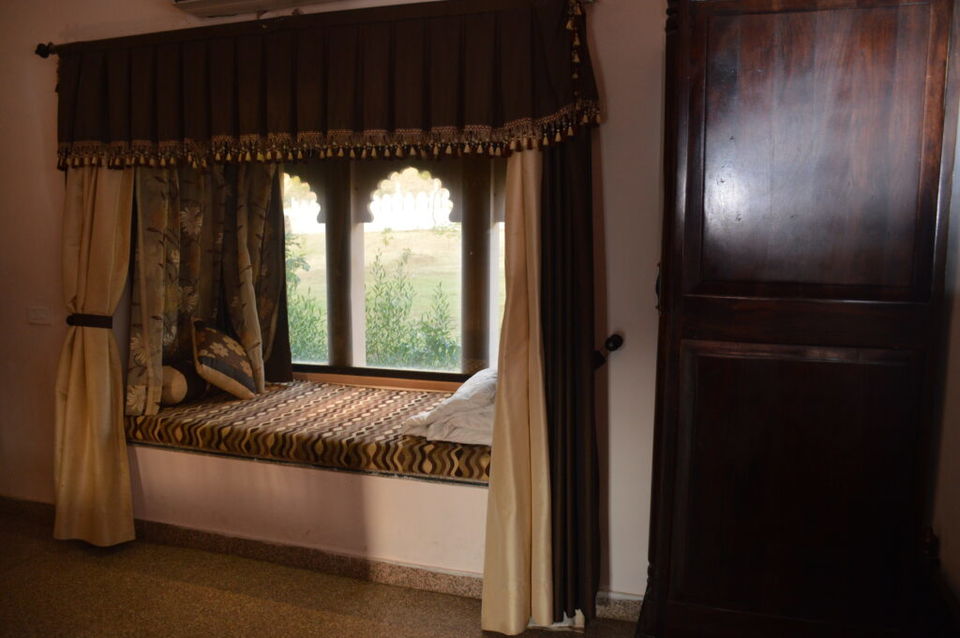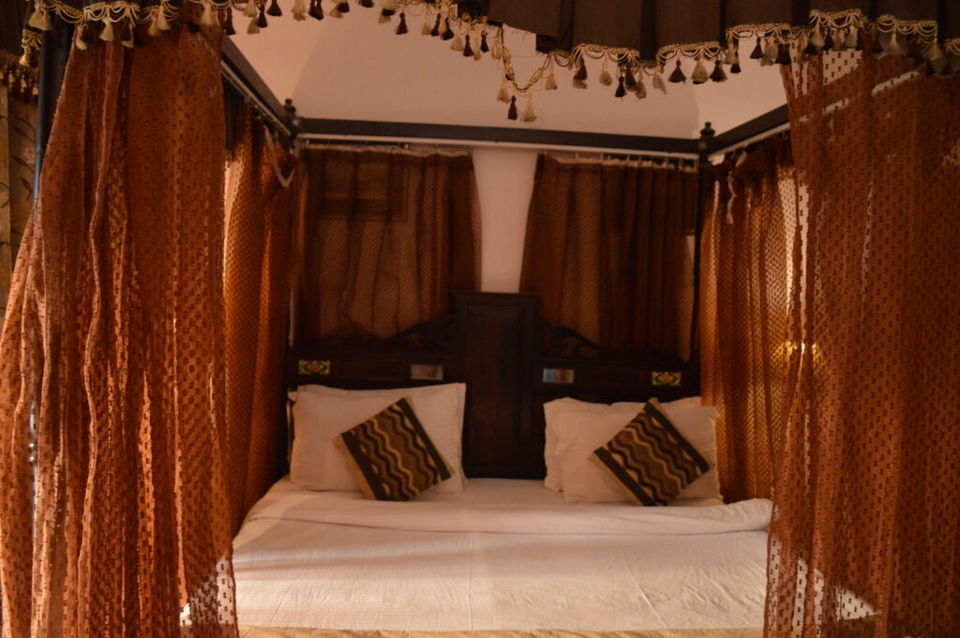 Amenities at Bhanwar Singh Place
There are a pool and a gym, which were non-operational due to the coronavirus pandemic. However, I cannot wait to go back there for another getaway and spend time in the pool. I mean there are very few places in India where I would get to sweat it out in the comfort of a palace and play in a pool that is surrounded by small palaces. Look at the photos below and you will understand what I am trying to put here.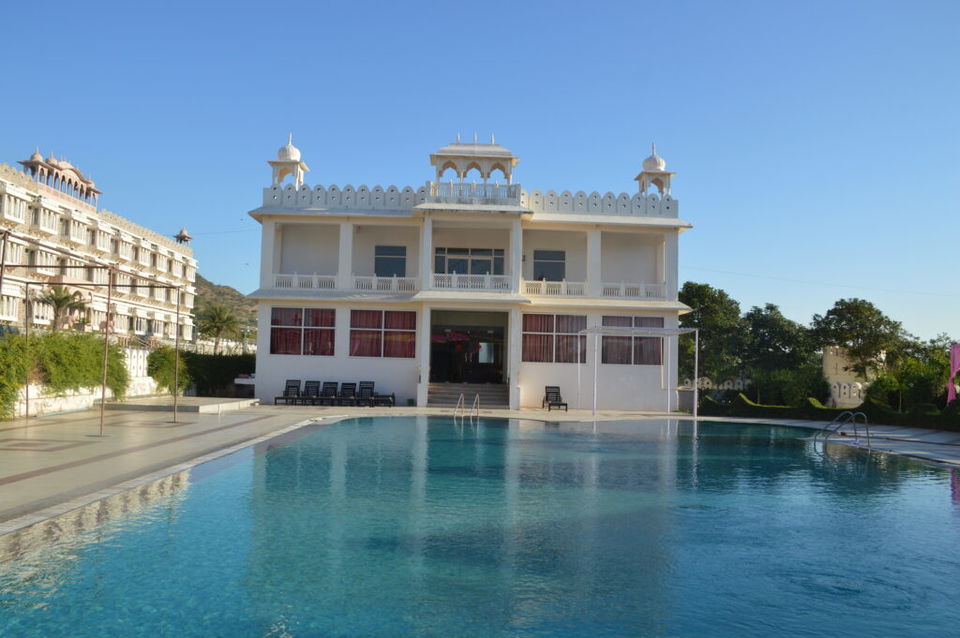 Food
There are two dining venues at - Shubharamh and Tirupati, both being multi-cuisine restaurants. The buffet breakfast gets served at one of these restaurants.
Must try - methi matar malai, kaju curry, dal khichdi, crispy corn, and gulab jamun
It happened to be my wedding anniversary when I stayed there. The staff checked with me if we would like to have dinner arranged in one of the 'chhatris, and I instantly said yes. Little did I know that it would turn out to be one of the best date nights for us. They ensured that our special day ended with some memorable moments.
The staff had decorated the inside area of the chhatri with rose petals and candles. The table was laid inside the chhatri. The toothsome meal was followed by a graceful Rajasthani folk dance performance in the garden.
So, make sure you eat one of your dinners inside the chhatri during your stay.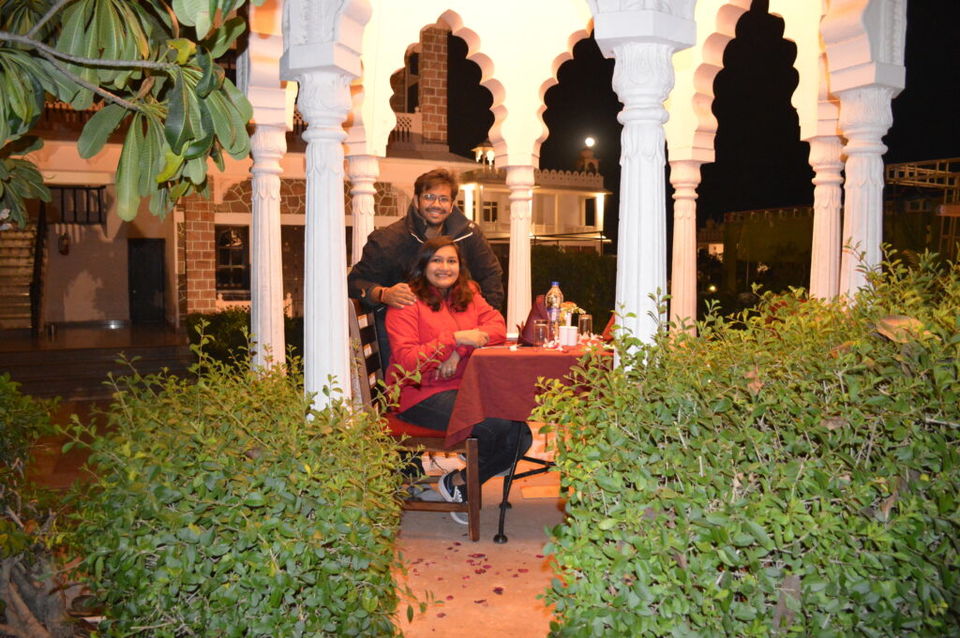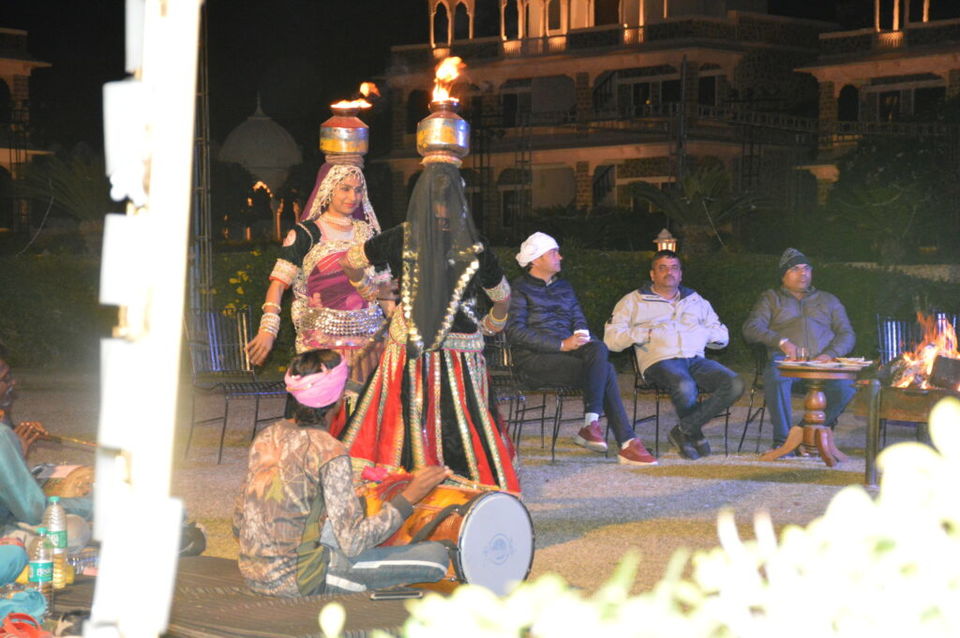 Covid safety measures
Safety, undoubtedly, is now going to be the primary parameter while choosing where to stay. Many of us have inhibitions running in our minds, which is justifiable. At Bhanwar Singh Palace, the safety measures like temperature check, and self-declaration form for COVID 19 are being followed adequately.
Conclusion
If you are looking for hotels in Pushkar that is away from the bustling city, Bhanwar Singh Palace is a great choice. Such fancy minibreaks are so much needed to cope with the anxiety amid the coronavirus pandemic. The only thing I would recommend is you check with the hotel in advance if they would be hosting a wedding on the property around your dates (1 day before and after your stay). The decked up property somehow takes away the feel of a staycation.
For more hotel information and booking options, please visit this link.
In case you are looking for a tent to stay in the city, you can check out my review of Orchard Tents and Tranquility.
Stay tuned for more stories and subscribe to the newsletter or follow bulbulonthewing on social media ( Facebook, Twitter, Instagram including Instagram stories; on all social media, you can find @bulbulonthewing) to get regular updates.
Photo Gallery of Bhanwar Singh Palace