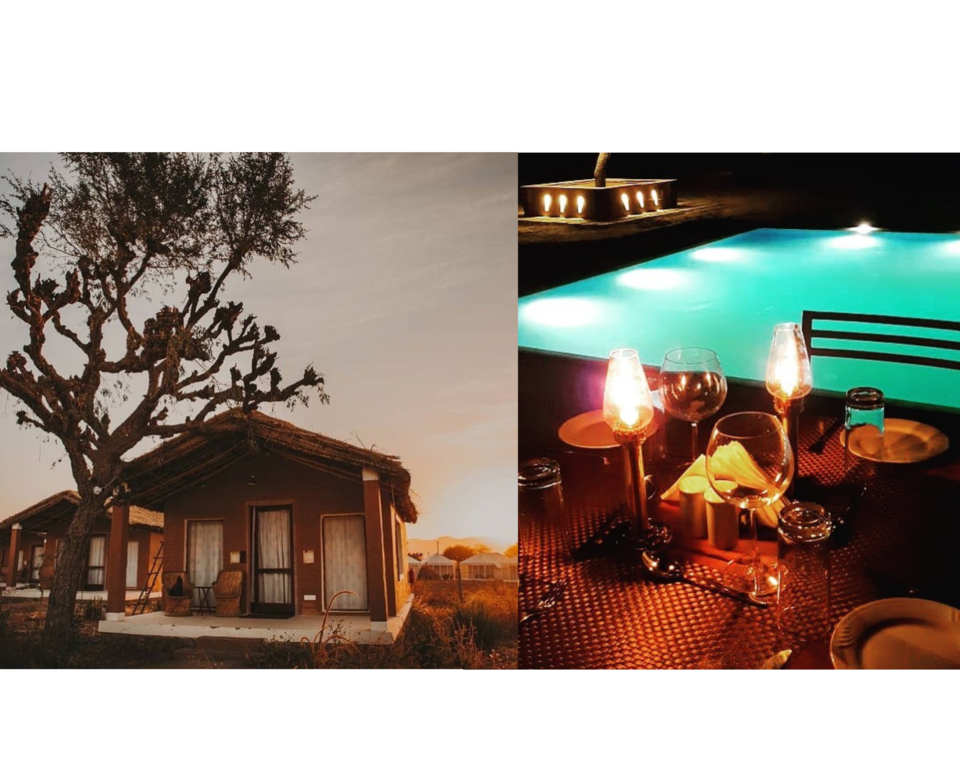 Roses are red, violets are blue, I want to spend Valentine's Day Travelling with you!
Traveling with bae would surely be on your list. Then are you planning an ordinary Valentine's day this weekend? say goodbye to plush stuffed animals, heart-shaped boxes filled with mystery chocolates, piggy-bank-breaking bouquets, and predictable Hallmark moments.

Take your love and your relationship to the next level by embarking on Valentine's Day-inspired trip. Taking a trip with your partner is a great way to deepen your connection at this beautiful stay in Rajasthan surrounded by Mountains and Desert.
Where?
Situated in the middle of the picturesque valley of the beautiful Aravalli Range, right on the edge of the holy town of Pushkar, lies Camp Land's End. Beautiful stay to take your partner for a beautiful escape from everyone and spend that quality time.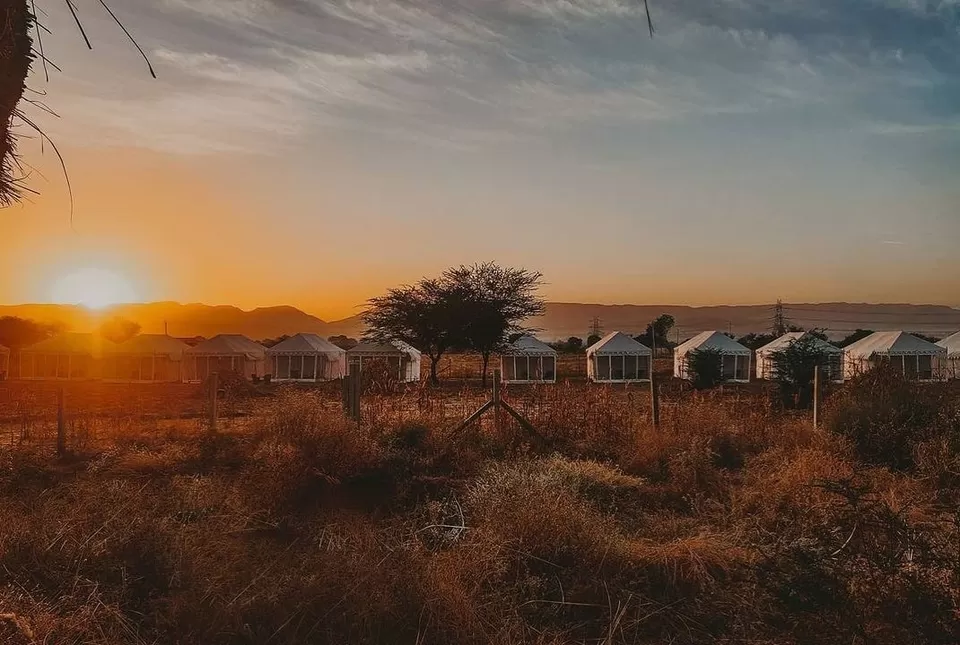 About This Beautiful Place!
This is truly a serene getaway far from the hustle and bustle, yet close enough to the truly eternal spiritual high that the holy town of Pushkar offers. Best place to be if you and your partner are nature and adventure lovers have your romantic escape here.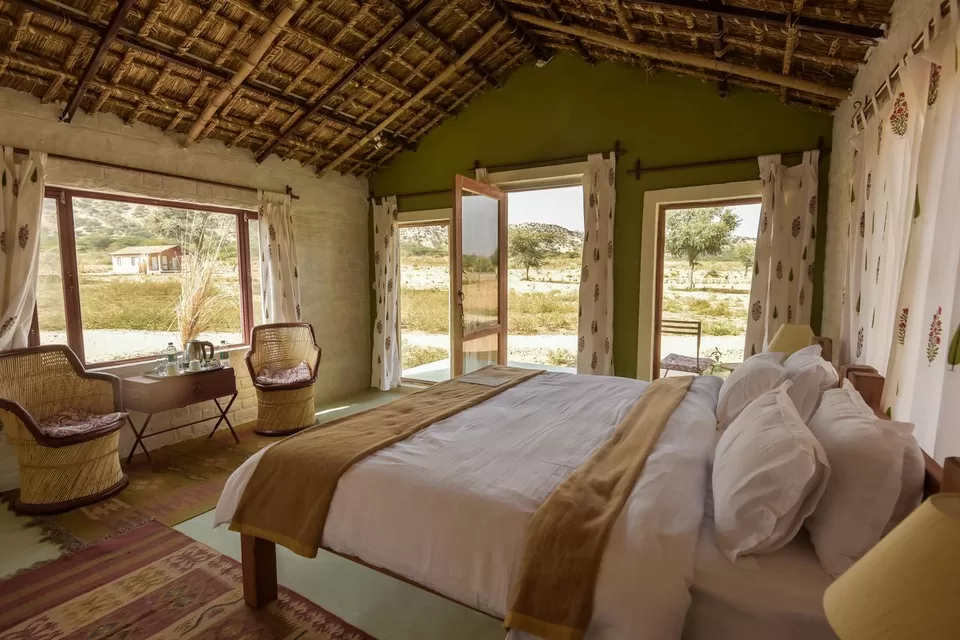 The rooms are cozy and very tastefully decorated creating a perfect balance between rustic and luxury!! This homely cottage is equipped with air conditioning, a dishwasher, a microwave, a kettle, a shower, a hairdryer, and a desk.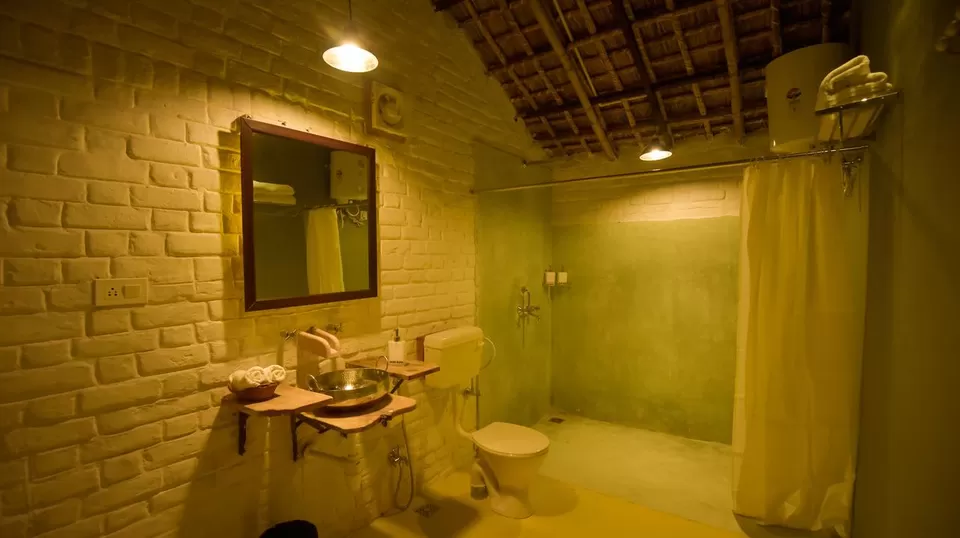 With a private bathroom equipped with a bath and free toiletries, rooms at the resort also provide guests with pool view.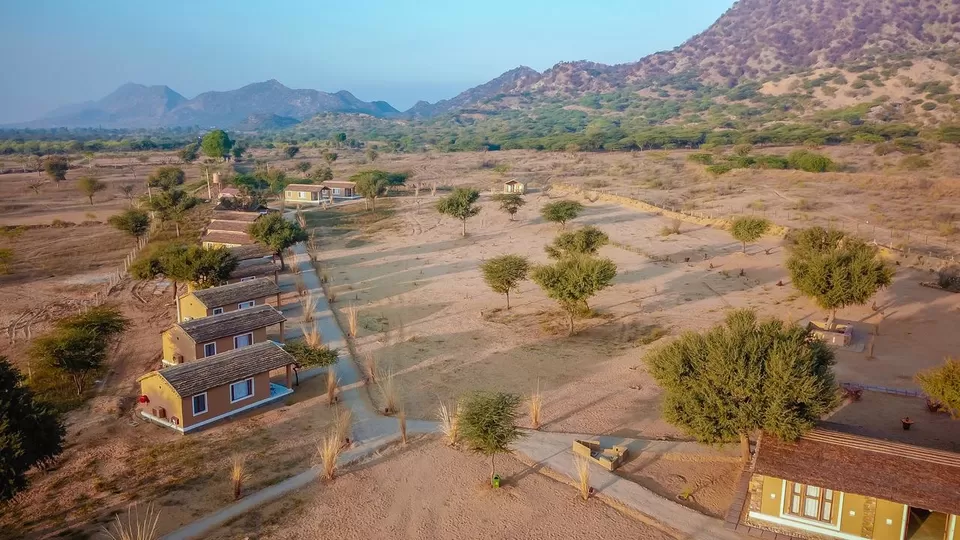 The location is literally in the middle of nowhere and the sense of being lost and yet finding comfort is overwhelming.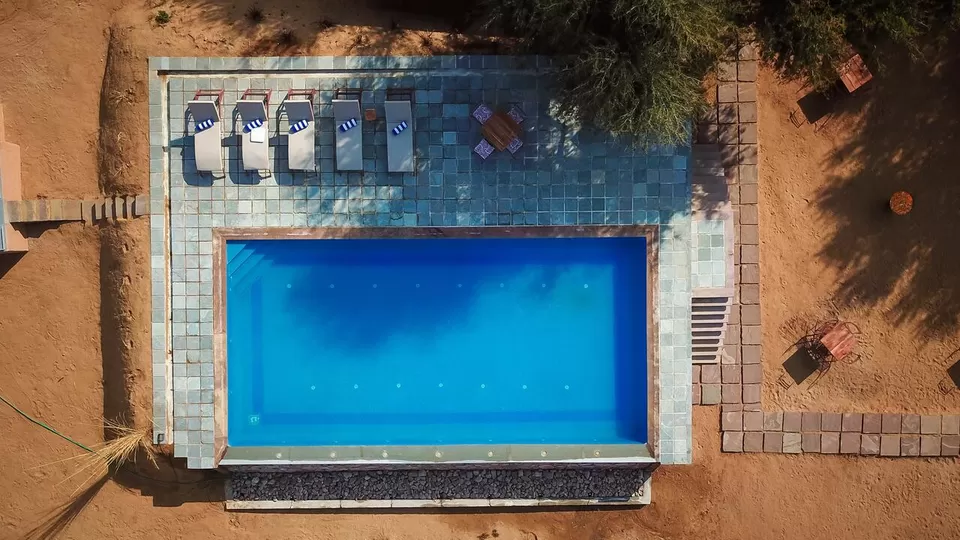 Enjoy beautiful views of the surrounding hills from the verandah of your private cottage and Unwind on the deck of the infinity pool after a day of outdoor adventure.
What Makes it Worth Staying?
The beautifully done cottages within the arid landscape are truly mesmerising. The cherry on top are the amazing hosts, Mr Sameer Singh Rathore, Mr Raghu Rathore and Ms Priya Singh Rathore, who are super friendly and available for every guest's needs and are known for the finest hospitality.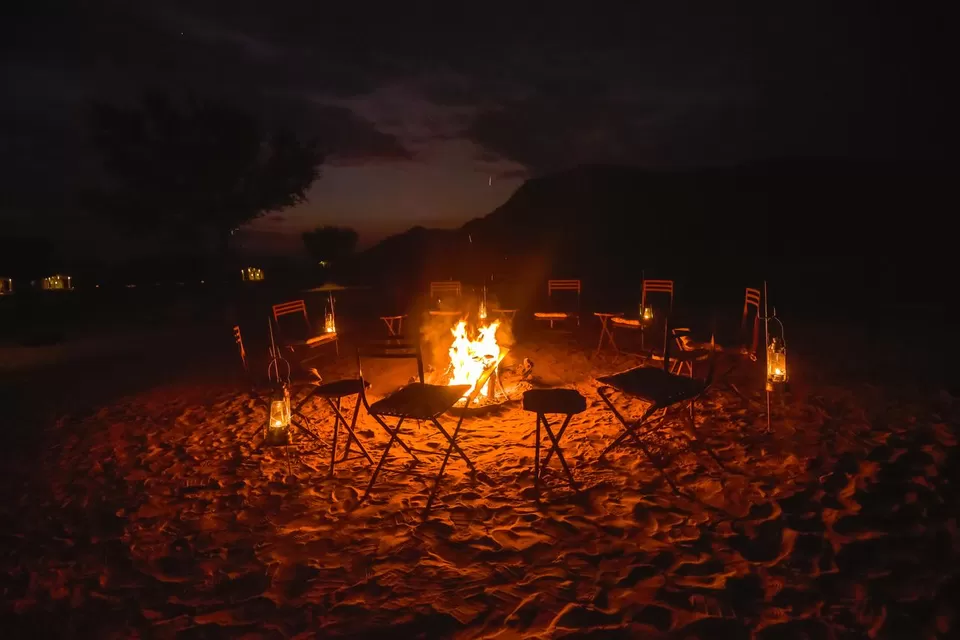 Evenings are very lively with bonfire and a chilling breeze to enjoy Rajasthan weather. The property has the right environment to chill out with friends or your partner.
If you are a person with a fond love of peace and tranquility, you will enjoy your time here. From going for a walk to catching the beautiful sunrise to sipping coffee while sunsets, it's a soothing break to pamper yourself.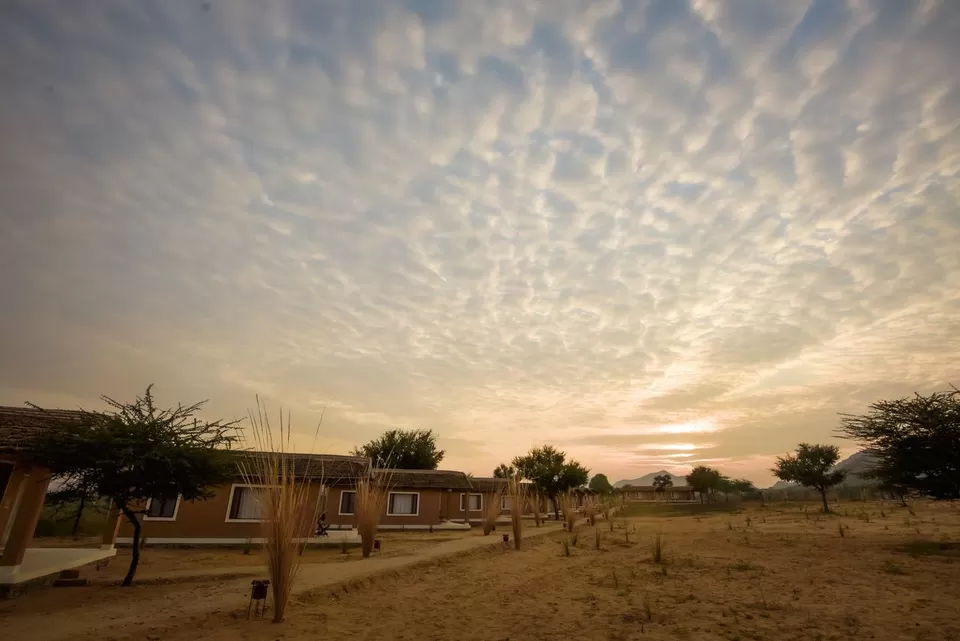 Things to do
Pushkar has a lot to offer. Awesome hikes, festivals, hot air balloons, temples, camel rides, rooftop cafes, and visiting Pushkar Lake are some of the best things to do in Pushkar.
Brahma Temple is 9 km from the hotel, while Pushkar Fort is 12 km away.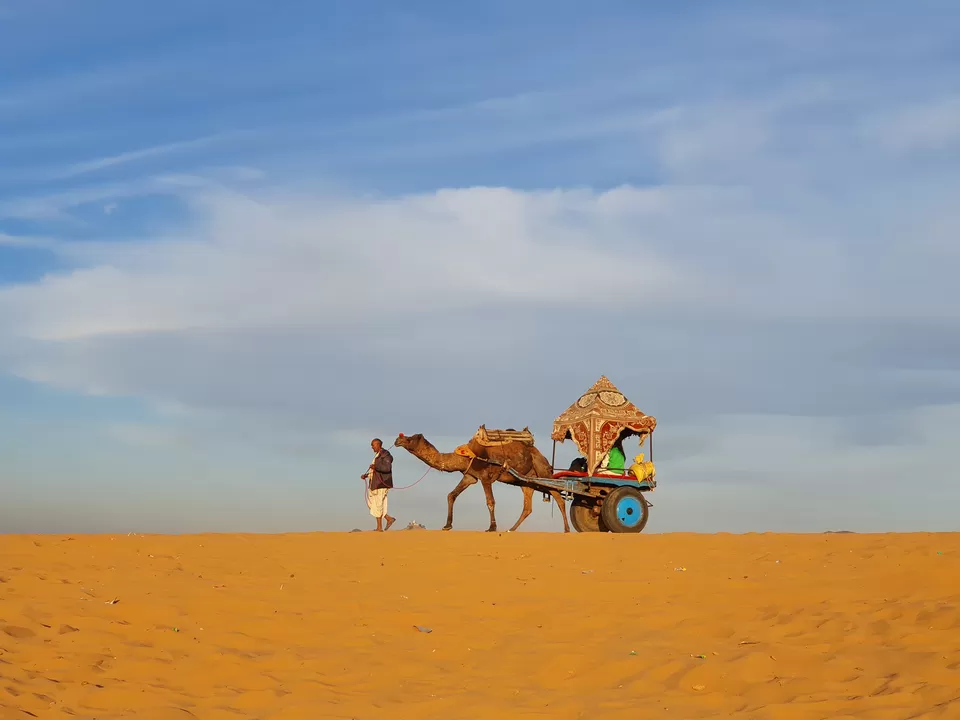 Cost & How to Book!
A night stay in the cottage for 2 people costs approx Rs 3,825 including Breakfast.
Check here for booking.
Explore Camp Land's End Instagram for a more sneak peek of the property.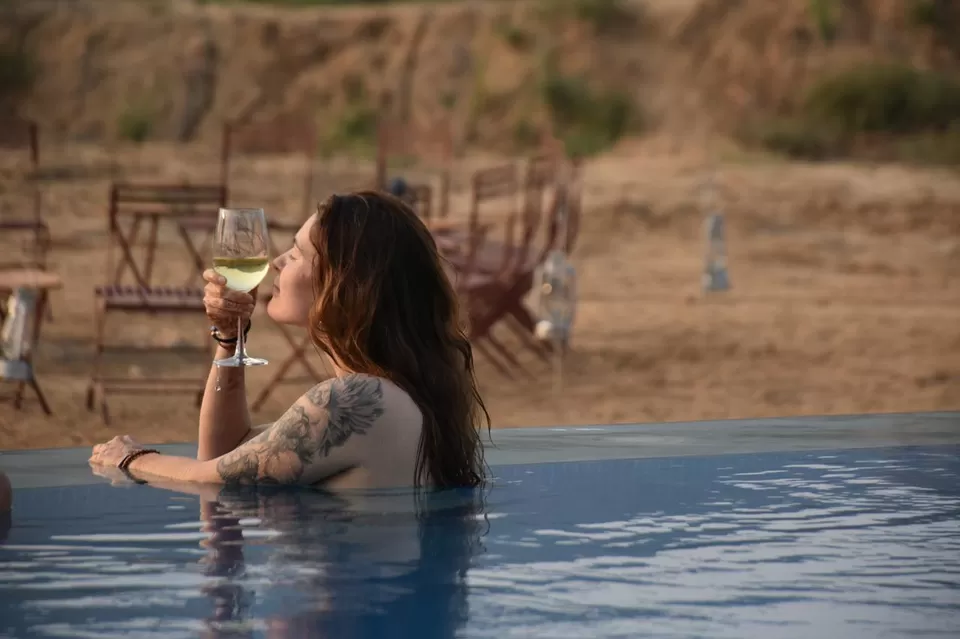 Ideal for?
This place is very much suitable for a couple who is looking for a perfect isolated break or friends who want to chill out in nature. If your family is looking for the perfect escape for some quality time together then this is it.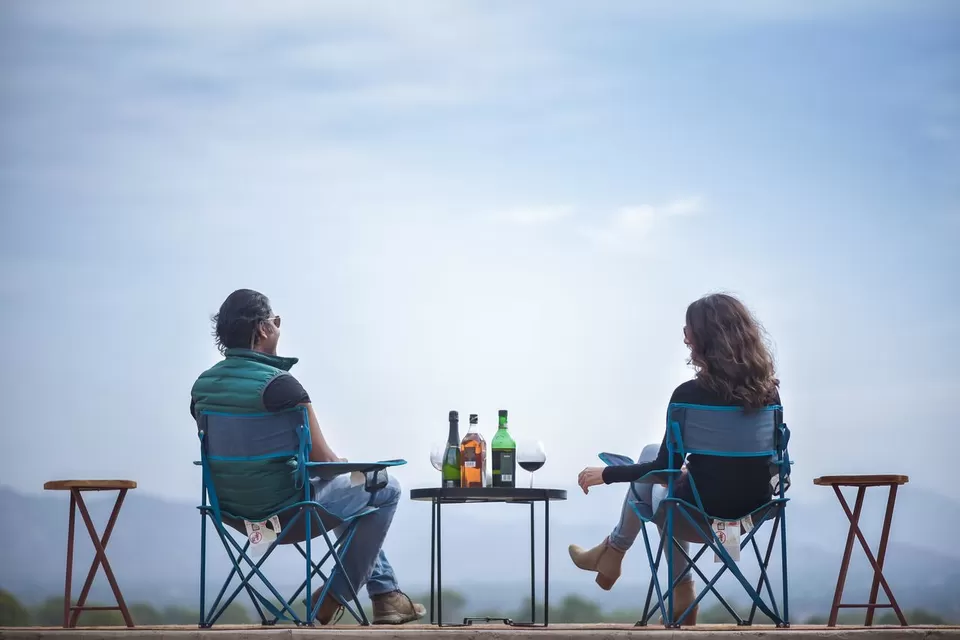 How to Reach?
The nearest airport is Kishangarh, 55 km from Camp Land's End, and the property offers a paid airport shuttle service. If you are taking a train, Ajmer is the nearest railway station around 15km from the property and is very well connected with major cities by Train.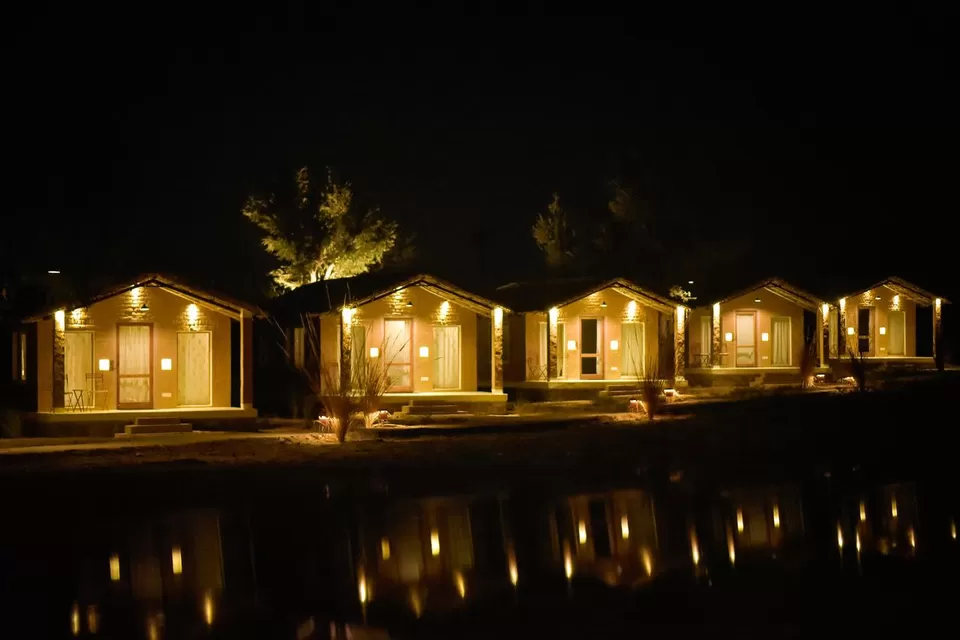 Ready to travel for free? Earn credits and redeem them on Tripoto's weekend getaways, hotel stays and vacation packages!
Watch travel stories come to life with Tripoto on Youtube!