If you're an adrenaline junkie who thrives amidst nature, we bet you have a bucket list of adventures that are waiting to be checked off. What better place to make that happen than in Australia's northeastern state of Queensland?
It's the most tropical part of the country and has a heady mix of beaches, estuaries, islands, rainforests and wildlife. If that isn't reason enough, its pleasant climate will make sure you're always in a sunny mood. With changing landscapes and big adventures, it beckons spirited travellers.
Wondering where to begin? We've got you covered with this list of experiences that are guaranteed to leave you feeling exhilarated and wishing your holiday in the 'sunshine state' never stops!
Bungee Jump with a View at Skypark Cairns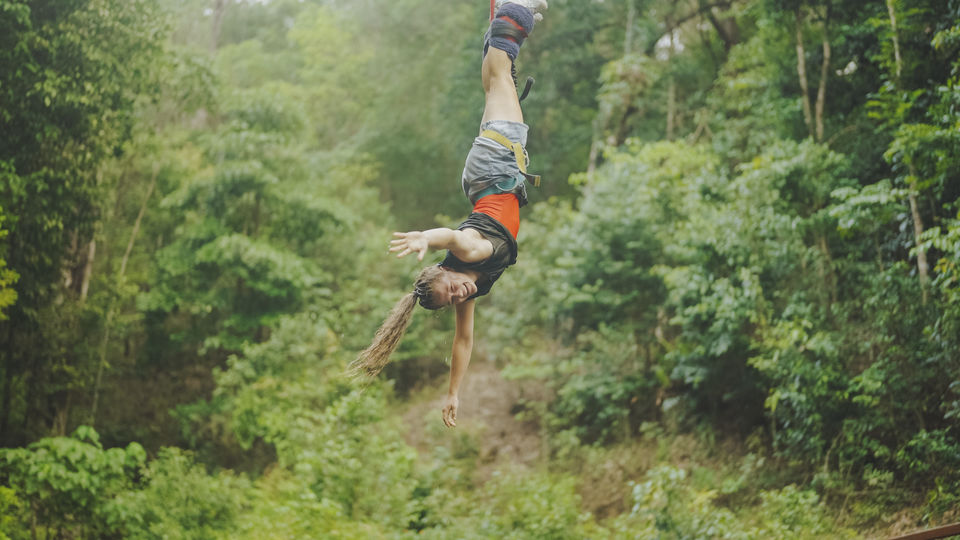 How often can you say that you have jumped off a 165-foot tower in a tropical rainforest while overlooking the Great Barrier Reef? This is only possible in Queensland's Skypark Cairns where you can conquer your fears with over 16 bungee-jump styles! Don't forget to smile for the camera before you bungee-jump!
Book this adventure here
Glide through the World's Oldest Rainforest at Skyrail Cairns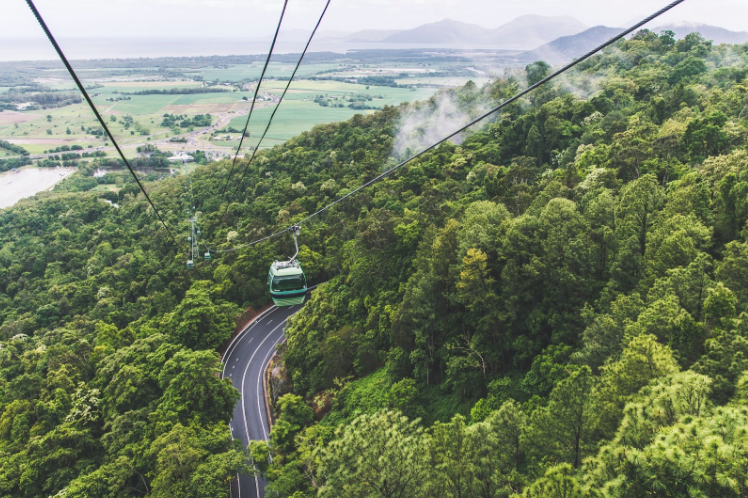 Soar to new heights with a cable car ride through a gorgeous rainforest replete with wildlife. Choose from glass-bottomed cable cars to open-air options that'll let you get close to the rich flora and fauna of the region. You'll be feeling refreshed as you explore this slice of tropical heaven that is home to the world's oldest continually surviving rainforests and the world's oldest culture.
Book this adventure here
Marvel at the Museum of Underwater Art Townsville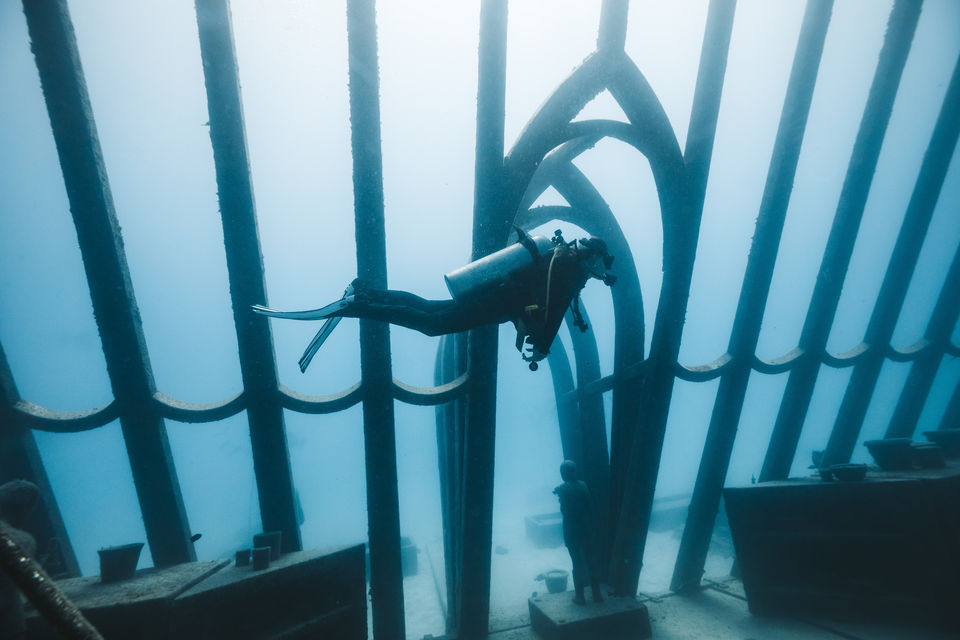 Dive 60-feet below sea level into a world created by renowned underwater sculptor Jason DeCaires Taylor. The only museum of its kind in the Southern Hemisphere, the sculptures range from over the surface and underwater art forms that are an ode to local aboriginal people. The artwork is not only surreal but also stands for an important message - reef conservation efforts that help keep the coral reef alive and healthy. Underwater sculptures play an important role in propagating corals and restoring the Great Barrier Reef to its former glory. You can even catch a glimpse of Ocean Siren created in honour of the local Wulgurukaba people, it changes colour to reflect the temperature of the ocean.
Book this adventure here
Take a Flight over the Heart Reef Whitsundays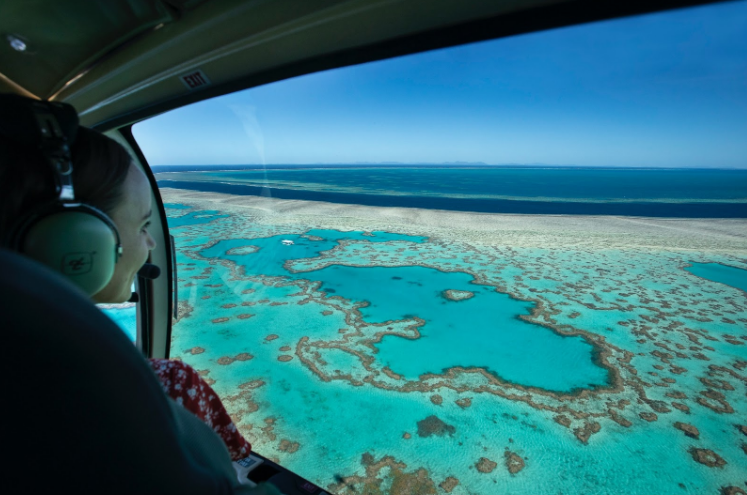 Fly over the 'heart of Queensland', a natural coral formation, in a seaplane. A protected site which isn't accessible by boat but visible from an aeroplane, travellers can get a peek at the heart-shaped coral formation for a memorable moment over the ocean.
Book this adventure here
Kayak Down the Brisbane River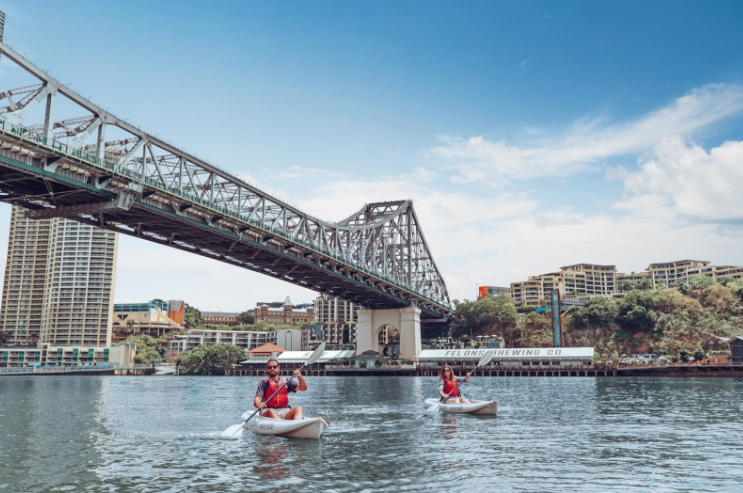 Explore Queensland's capital on a kayak on the Brisbane river which offers spectacular views of the city. Paddle along and watch the sunset create a vast canvas of colours and the water reflects views of the glittering city. If you'd prefer to head out at twilight, you can opt for illuminated kayaks that create a dreamy scene as the gentle waves of the river nudge you towards extraordinary views of the city that include iconic landmarks such as the Story Bridge, Kangaroo Point Cliffs and the Brisbane sign.
Book this adventure here
Embark on a Great Beach Drive from Noosa to K'Gari (Fraser Island)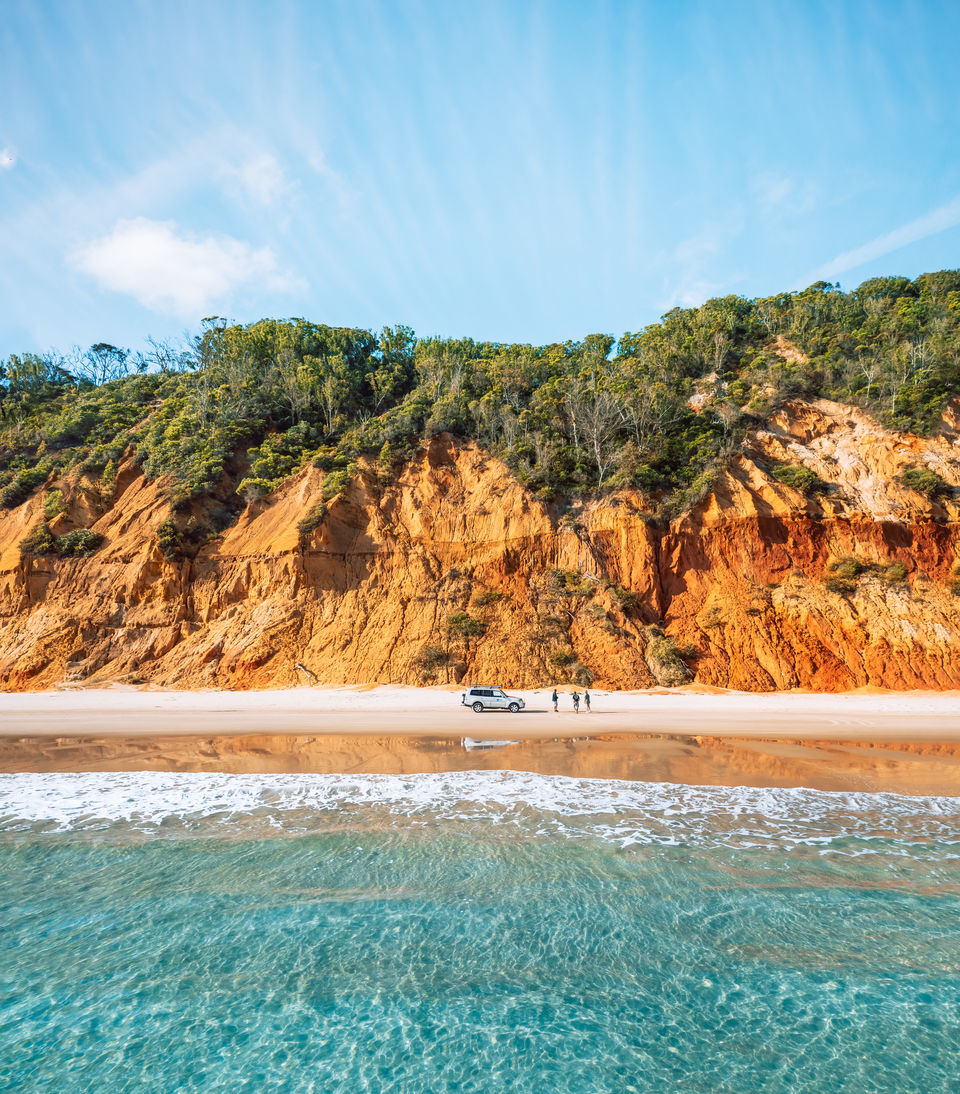 Escape the boring bitumen and try a unique 4WD Great Beach Drive experience which connects the Sunshine Coast with world-heritage listed Fraser Island (K'gari). Enjoy 380 km of spectacular coastal views over a 5-day drive from Noosa to Hervey Bay for a 4X4 adventure that promises to be the best road trip you've ever taken! Stop at destinations as you kayak and swim across islands and halt for pictures at quirky towns and natural heritage sites that dot the route. You'll love the sweet caress of the coastal air as you arrive at your destination by road.
Book this adventure here
Skydive on the Gold Coast from a Helicopter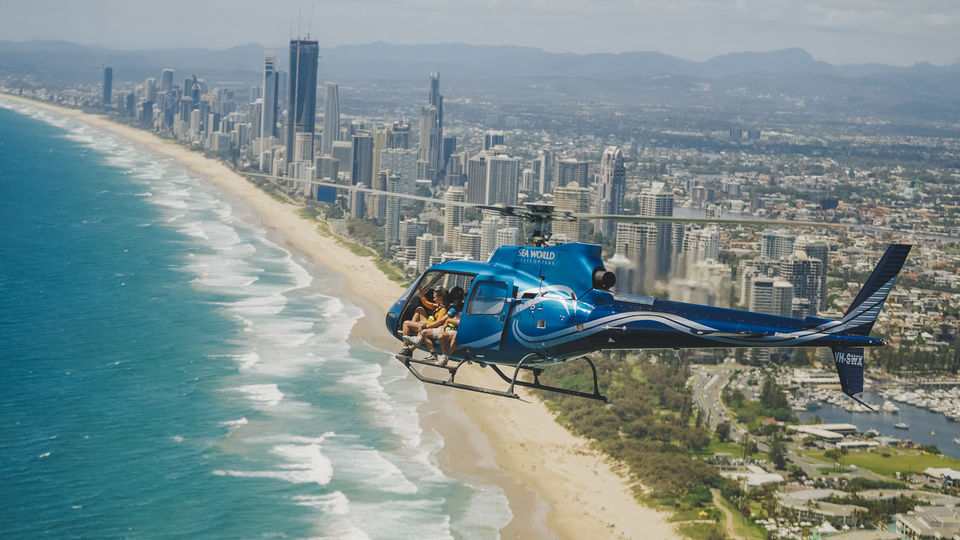 Yearning for the best views of Queensland's iconic Gold Coast? Skydive off a helicopter from a height of 10,000 feet! Imagine screaming your heart out as you hurtle towards a gorgeous beach and wish you could stop time for a prolonged view of the spectacular coastline. An experience that will truly elevate your senses, this adventure cannot be missed out on when in Queensland.
Book this adventure here
Have a Mind-Bending Experience at Skypoint Climb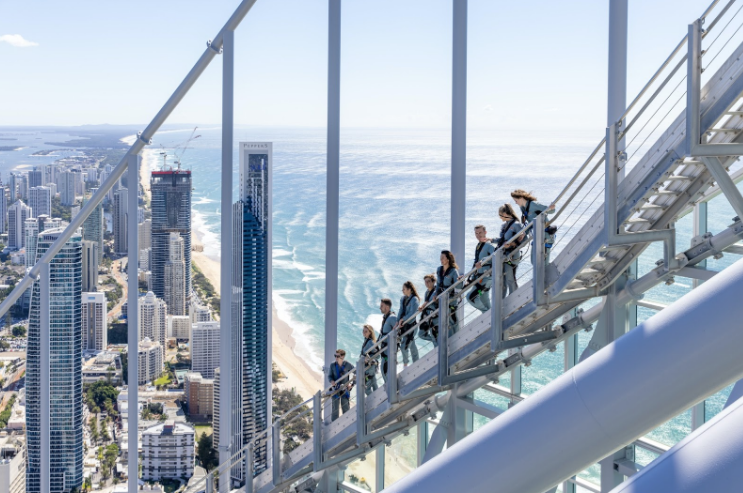 Ever wondered what the views are like for Spiderman? Just climb to a height of 270 metres above sea level from where you can dangle from a harness off Queensland's icon - the Q1 Resort Building. If you manage to calm your nerves, you're in for a surprise with unparalleled views of the Gold Coast that'll make you feel like a superhero. The guided tours begin at sunrise and end at night, offering an ever-changing sight of the Gold Coast every hour of the day.
Book this adventure here
Have an Aerial Adventure in a Hot Air Balloon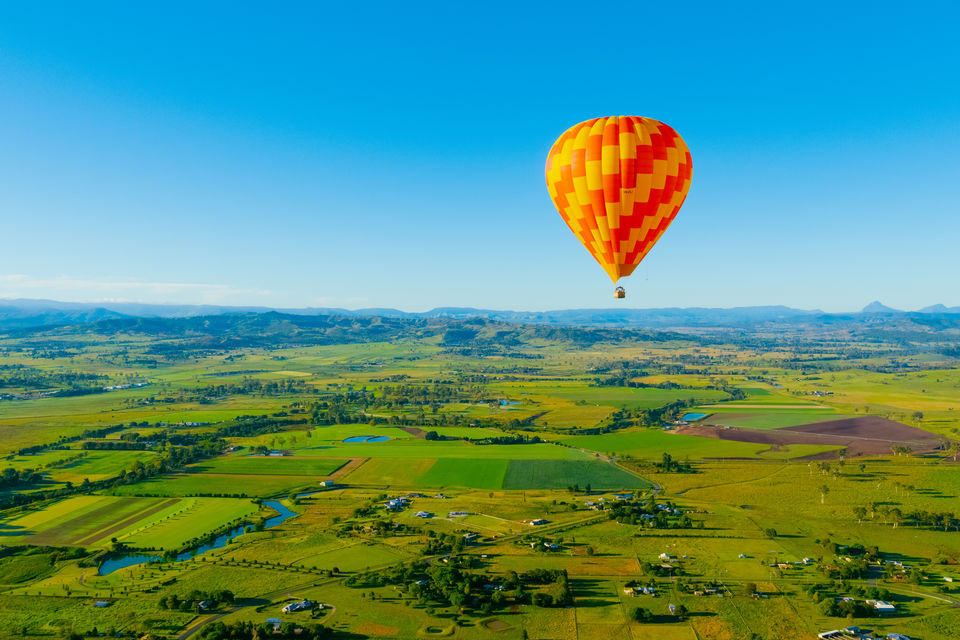 There's nothing like a calming tour of the rainforests of Cairn and the sandy beaches of the Gold Coast for cherry-picked views of Queensland from the sky. Choose from a variety of group or private tours wherein you can float in a colourful hot air balloon over gorgeous scenery such as the Atherton Tablelands. Lasting a couple of hours with commentary from a friendly host, you'll enjoy popping open a bottle of wine with breathtaking views for company.
Book this adventure here
Cuddle with Australia's Icon, the Koala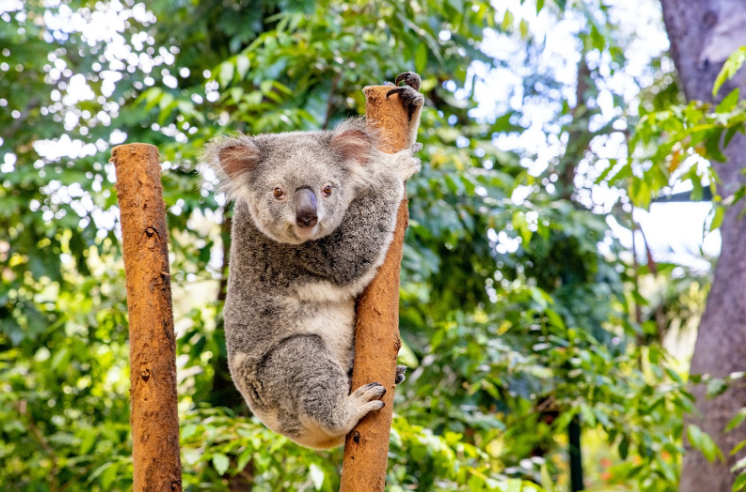 Found only in Australia, koalas are adorable, soft and lovers of eucalyptus leaves! Queensland is one of the two states in Australia where you can interact with these cute koalas. Spend time holding them and laughing over their amusing demeanour and sneak in a quick photograph. You can meet Queensland's friendly koalas at one of the many natural reserves that are home to them and offer interactive experiences.
Book this adventure here
Feel Your Jaw Drop at Hartley's Crocodile Adventures in Port Douglas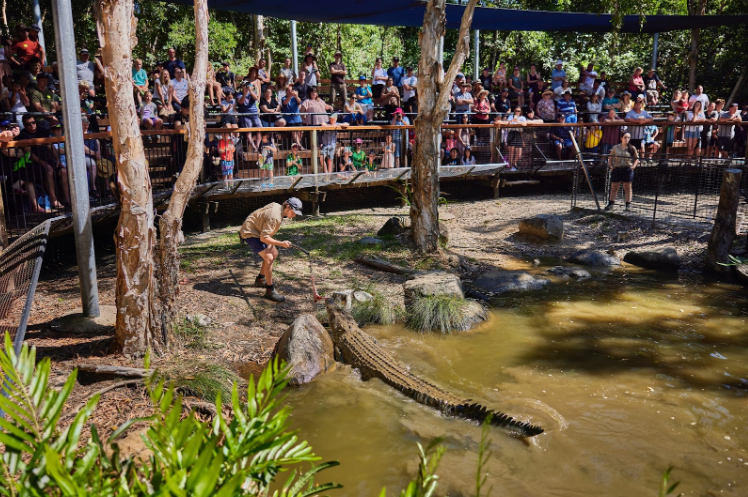 The legacy of Hartley's Crocodile Adventures began in 1934 as a tea house for tourists set up by Pop Evans. It slowly gained popularity because of its resident crocodiles - such as Charlie who would be fed as a part of Pop Evans' show, as he entertained tourists. The now thriving zoo offers boat cruises, conservation lessons and helps spread awareness about crocodiles while keeping guests entertained with ecotourism certified experiences such as feeding saltwater crocodiles. You can even pet a wombat and participate in personalised tours by crocodile handlers.
Book this adventure here
Marine Encounters along the Queensland Coast
No trip to Queensland is complete without exploring the Big Eight - marine life experiences that leave you awestruck across the 350,000 kilometres of marine environment. Swim with giant clams and clownfish, snorkel with giant turtles and potato cod, scuba dive with manta rays and Maori wrasse and observe sharks to discover the aquatic life that calls the Great Barrier Reef home. A highly recommended experience is whalewatching at Hervey Bay. Between June and October, nearly 20,000 humpback whales and their calves make their way across the Great Barrier Reef. A sight that'll be etched in your memory, it's bound to be one of your top travel experiences for a long time to come.
Book this adventure here
Queensland's unique location within Australia makes it a favourite among travellers who seek experiences that are off the beaten track. With the perfect blend of cityscapes and tropical reserves, the state has some of the best beaches, nature trails and adrenaline-pumping experiences in the world. The ideal destination to complete your bucket list of adventures, it's also one of the safest with the government following strict Covid-19 protocols. Indian passport holders can apply for an online visa that can last between three and twelve months, if extended.
It's time to book your tickets to the heart of Australian adventure - Queensland, a destination that you'll want to return to time and time again!
In association with Tourism and Events Queensland
Ready to travel for free? Earn credits and redeem them on Tripoto's weekend getaways, hotel stays and vacation packages after the pandemic is over!
Watch travel stories come to life with Tripoto on Youtube!