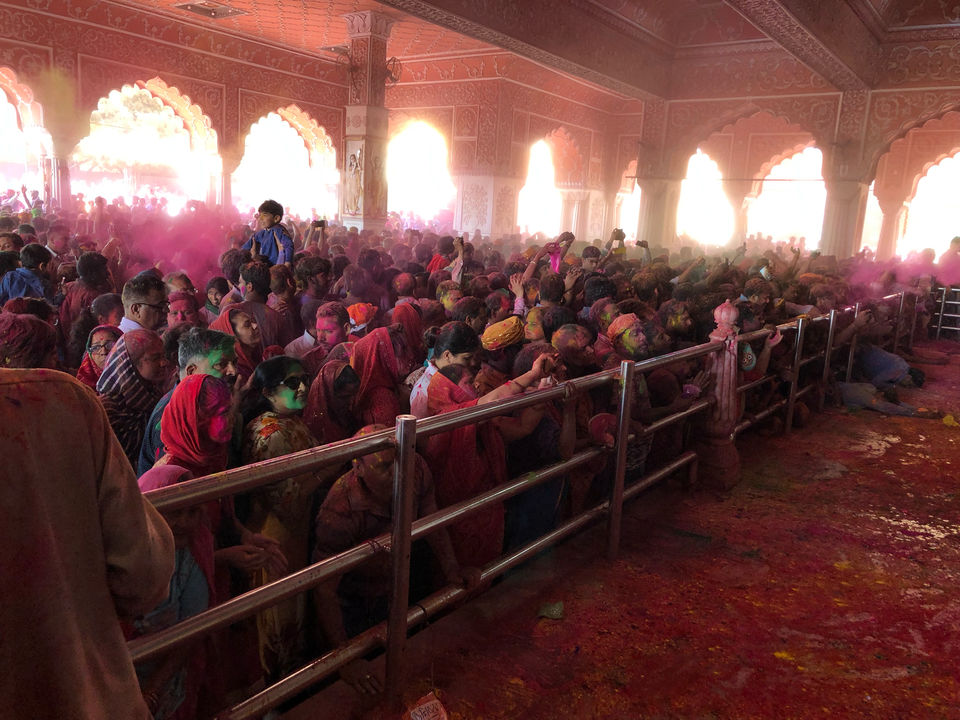 1) New Year Eve (can join this with Christmas holidays)
2) Makar Sakranti (kite flying festival)
3) Polo season
4) Jaipur Literature Festival (JLF)
5) Holi (Festival of colours) MUST read
6) Elephant Festival
7) Teej / Gangaur festival and procession
8) Monsoon visit to exquisite Rajasthan
9) Dushehra and Diwali festivity
10) Jhalana Leopard safari
Jaipur has close proximities to some major tourist destinations.
Pushkar, Ajmer, Udaipur, Jodhpur, Jaisalmer.
Golden Traingle - Jaipur Delhi and Agra. Both the historic cities are 4 hours drive from Jaipur.
Stay - Jaipur has some dharmshalaas (banipark dharmarth sansthan - online booking available)
Chain of Hostels
Budget hotels
Good 3 star hotels
And many luxury hotels.
Rs 400-500 per day onwards.
Subject to availability and as per season.
Tip - try to stay in and around old city.
JAIPUR
- named after its founder Maharaj Jai Singh II of Kachwaha clan.
- Its also known as Pink City because of its pinkish colour on buildings in and around old city.
- Declared World Heritage site by UNESCO
1) New year eve - 25 dec till 1/2/3 January every year. Tourists flock to this calm and vibrant city during this time. December is winter month and temperature ranges from 7/10 to 20/22 degree.
Great Hotels / Resorts and Spa / accommodation options / Sports
Events / private parties /
Food
Sight scene options / Historic monuments / archaeologically important sites.
Shopping paradise
2) Makar Sakranti - Festival of kite flying.
Every 14 January.
Entire jaipur is on terraces since wee hours.
Music, parties, beautifully dressed people enjoy the festival of kites.
Evening sky is illuminated by fireworks and lanterns.
3) Polo season.
January and February.
Game of Kings is King of Games.
Game is Played on horses at 2-3 venues in Jaipur .
Rambagh Polo Ground and 61 Cavalry Polo grounds are most popular venue.
It used to be game of royals in early times. But these days those who can afford it are a part of it.
Legendary game shows the power, strength, charm, companionship of horse and its rider.
Entry at Polo ground is free of cost.
Its absolutely a different world to experience the game.
Tip - be on fencing around the ground and experience the thrill when horses gallop and leave you behind awe-stuck. (Be safe and maintain good distance when horses are approaching with the ball in your direction, run and vacate the place)
4) JLF - Literature Festival
Jaipur has another feather to its cap by this event. It brings biggies of the active India and the globe to share their thoughts and invites them to speak and discuss and debate with one another.
Book launch
Knowledge
Parties
Art Culture / Fashion statements
Events
Global visibility
These are all parts of this event.
Every generation admires this event and people travel from far of locations to witness and be a part of it.
5) Holi - festival of colours.
March
Jaipur known as Choti Kashi.
This festival is marked by an ancient story.
Where Holika is burnt and Prahlad is saved (the victory of good over evil)
Event is called Holika Dahan (previous day)
Dulhandi (next day morning) when people play with colours.
Govind Dev ji Temple is the best place to start this day. Thousands of people in sheer joy of colours !! It made my day.
Entire city is coloured in rainbow colours.
Local authorities organise a lot of cultural programmes around the city on this eve.
Some of the historic entertainments include GALI BAZI
Gali Bazi is left in hands of only a few artists, the only program (that i have seen) which has an essence of poetry, music, vocal demonstration of real incidents which can be related to love making, erotic moments.
Its a much watch if its organised.
Cultural program of classical music
Common Holi playing grounds for tourists
Eateries
Information can be gathered from local news papers or local authority websites.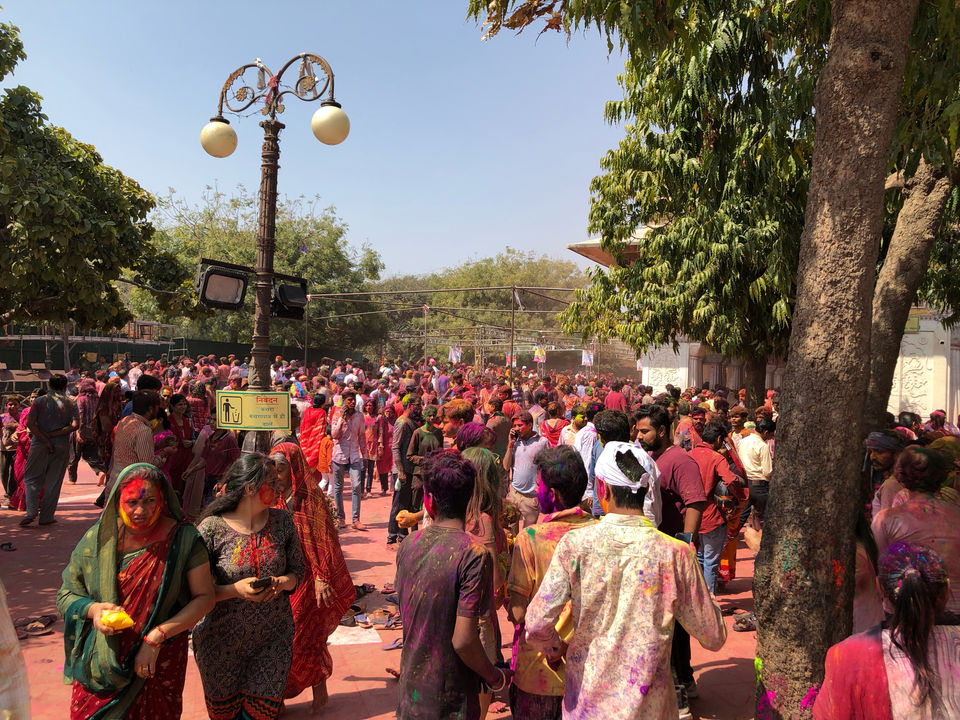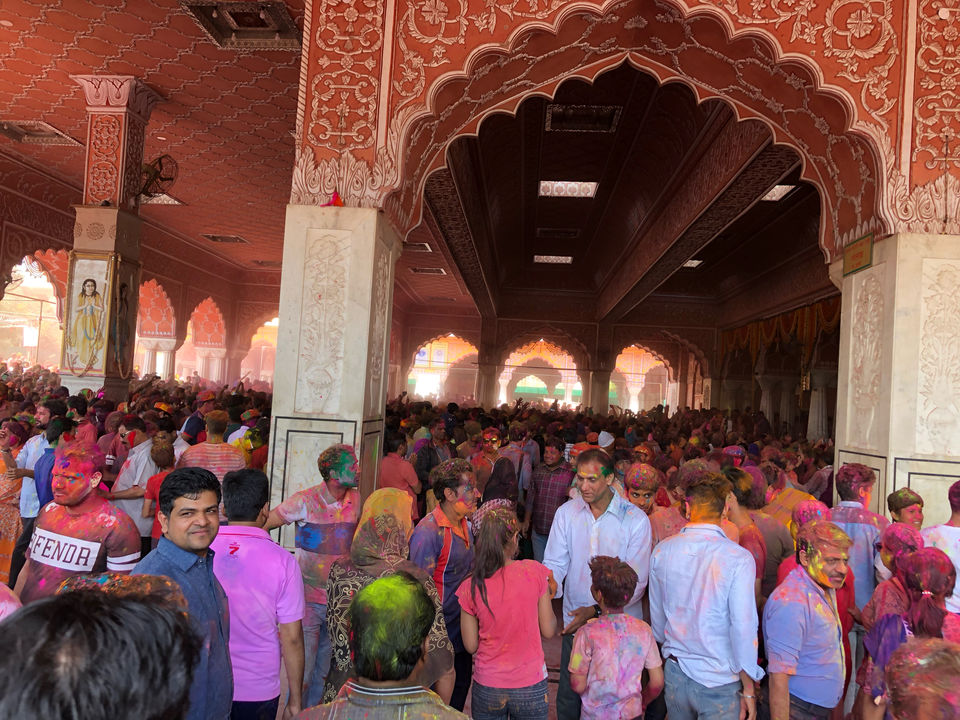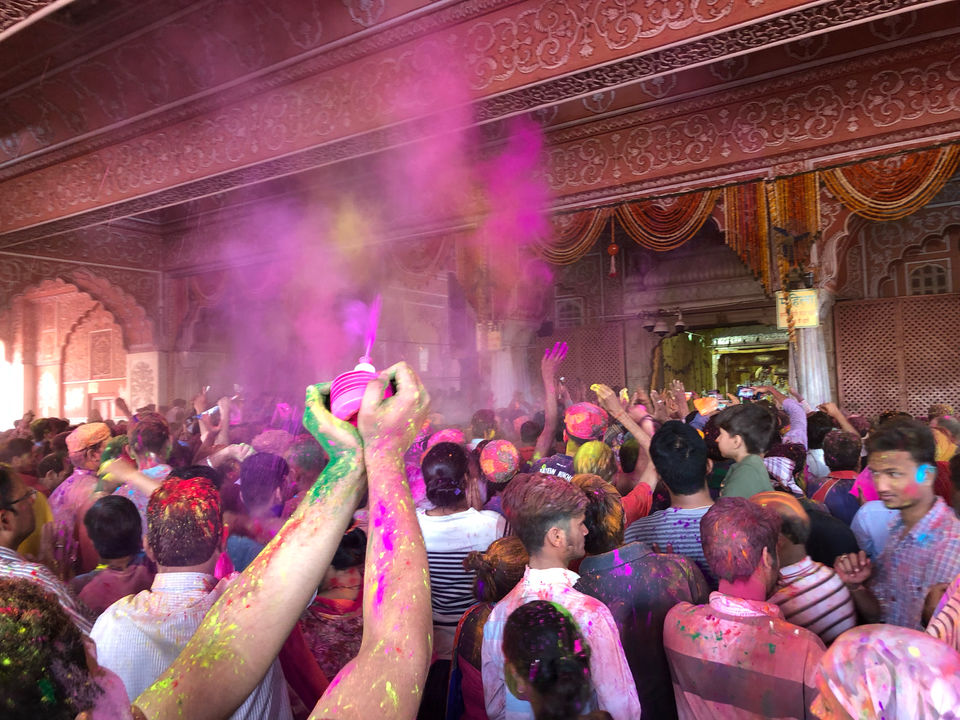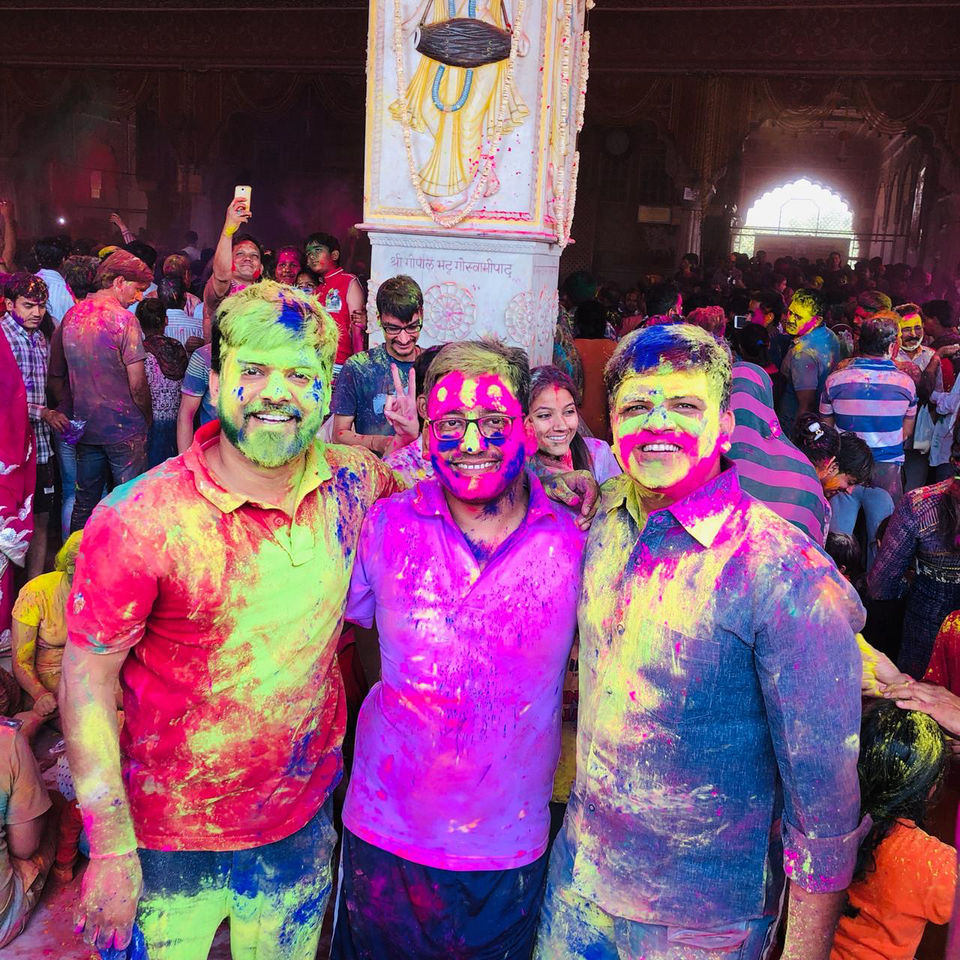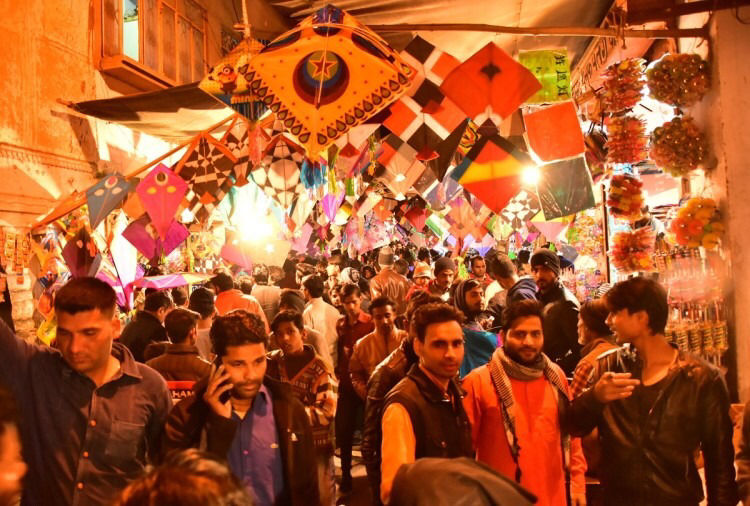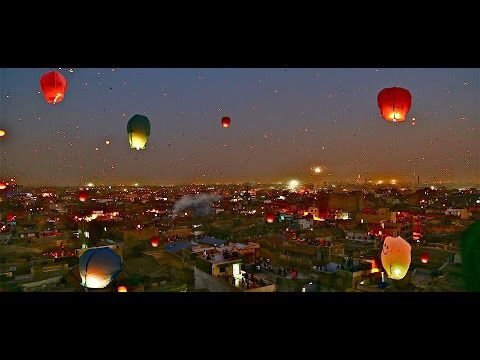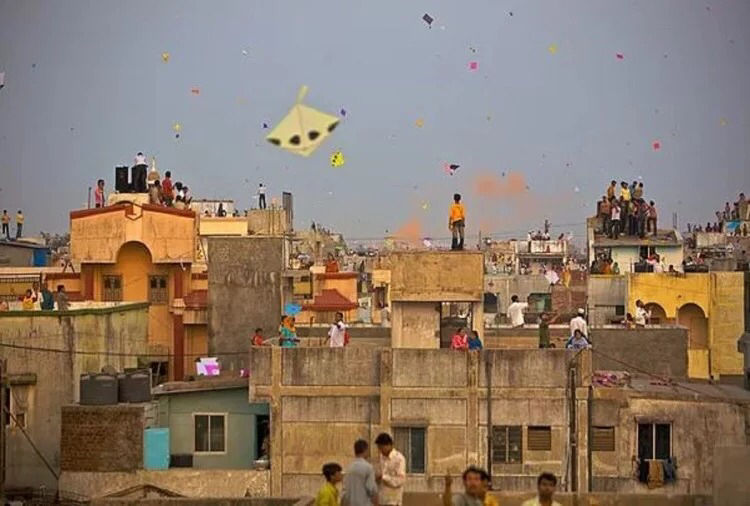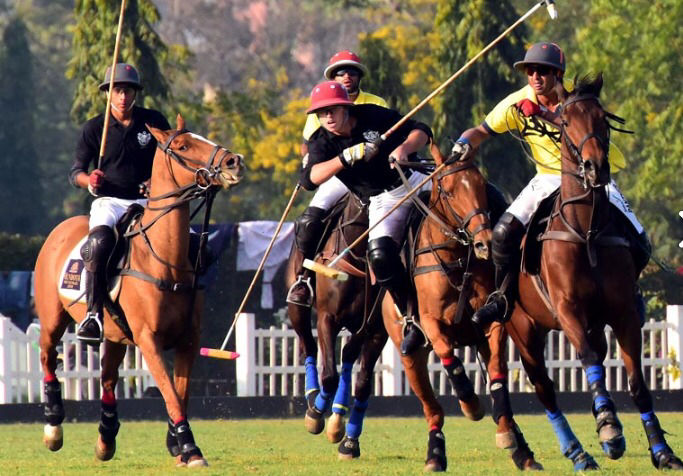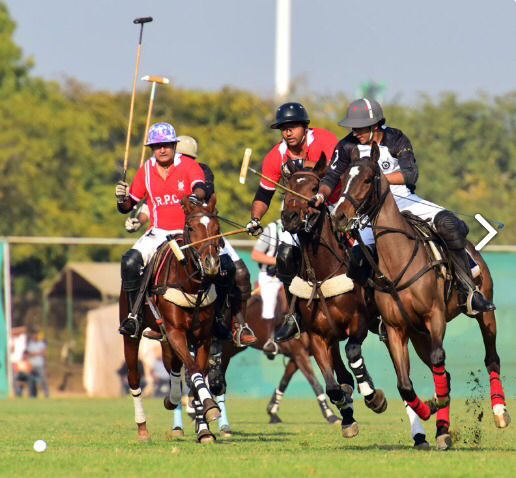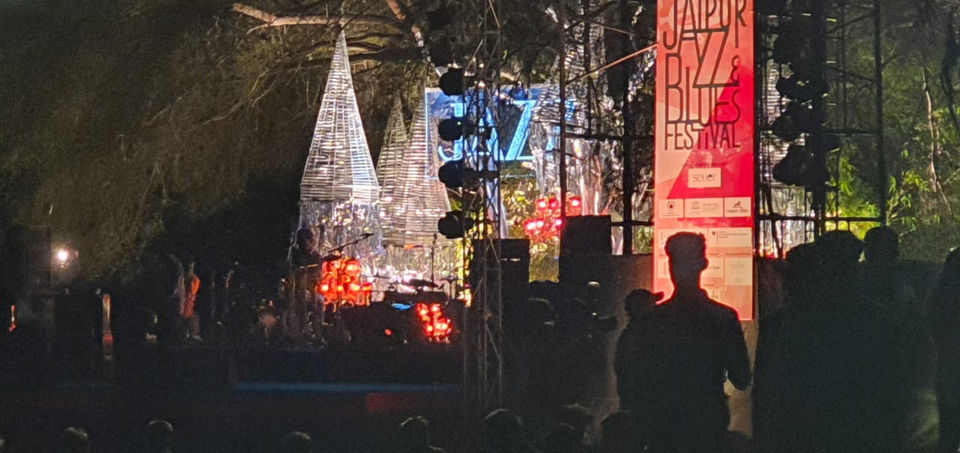 6) Elephant festival
On the day of Holi. (10.03.2020, Jaipur Polo club)
The elephants are painted and decorated.
There is even a game of Elephant Polo played at Polo ground in Jaipur.
Tourists enjoy spectacular and mesmerising looks of elephants. People play holi here on the ground.
Entry is free.
Tip - Jaipur has an Elephant village. That houses almost 100 elephants. People can go and experience a day of an elephant's life.
7) Gaungaur (and Teej) festival.
March/ April (immediately after Holi)
Gangaur is festival celebrated for Mata Parvati and lord Shiva (Gan - lord Shiva, Gaur- Mata Parvati.)
Its celebrated after holi for next few days.
The last day of festival showcases a grand procession that starts from City palace and ends at Talkatora.
8) Monsoon visit to Jaipur.
July end till September
Jaipur is surrounded by Aravali Range. Esp Amber fort, Jaigarh Fort, Nahargarh Fort all these 3 biggies and Heritage sites are on Aravali Hills.
Monsoons give Rajasthan a new identity.
Its a must visit during Monsoons. jaipur's beauty is not yet marketed during rainy season.
Jal Mahal
Sagar (lake behind Amber fort)
Amber Mavtha
Panna Meena Bawdi
Seasonal waterfalls
Green Hills
Tip - Hotels offer superb discounts and packages during this period. Almost 1/3rd to regular rates. Enjoy 5 star plus properties and resorts to rejuvenate and relax.
9) Dushehra and Diwali festivity.
October and November month.
Diwali marks the arrival of winters. Jaipur is a colourful and Cultural city.
It offers clean and safe environment. Its apt for Family holidays and weekend jaunts.
Lot of trekking and hiking options.
Good Spa and Resorts.
Shopping
Food
Clothes
Handicrafts
10) Jhalana Leopard Safari
Tourists can book tickets / Jeep online anytime.
Safari - Two times a day (morning and evening)
Its within the city limits.
Jhalana in Jaipur has the maximum Leopard siting chances across entire country. And with least distance, Say 20 meters avg.
it has brought Jaipur once again on world map amongst wildlife lovers and photographers.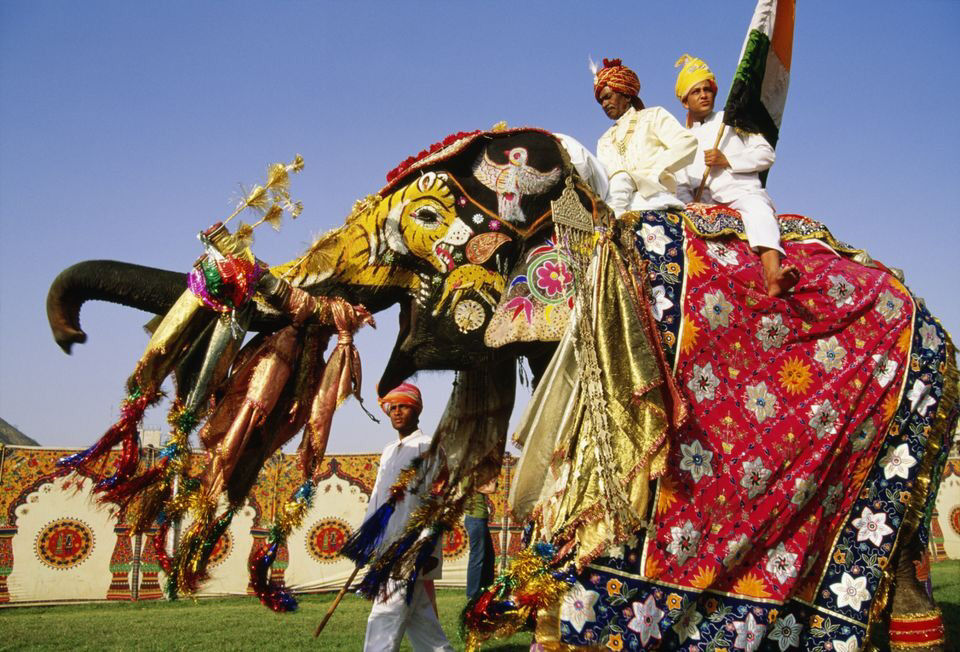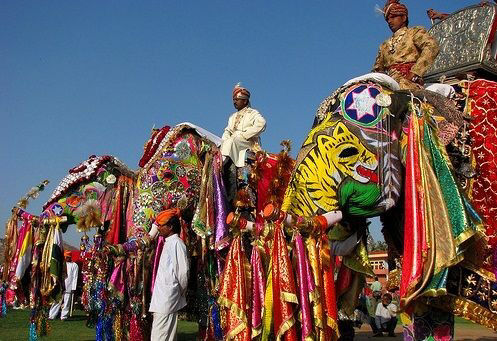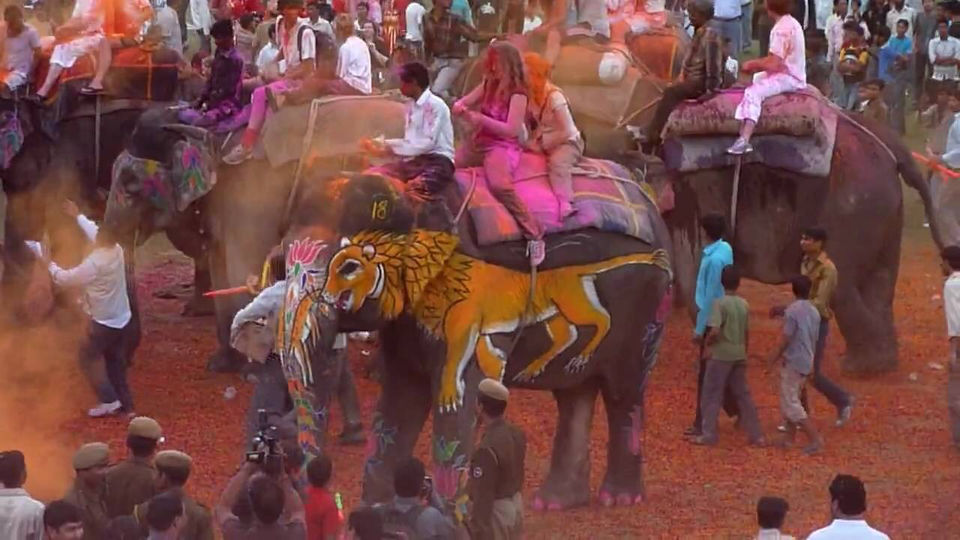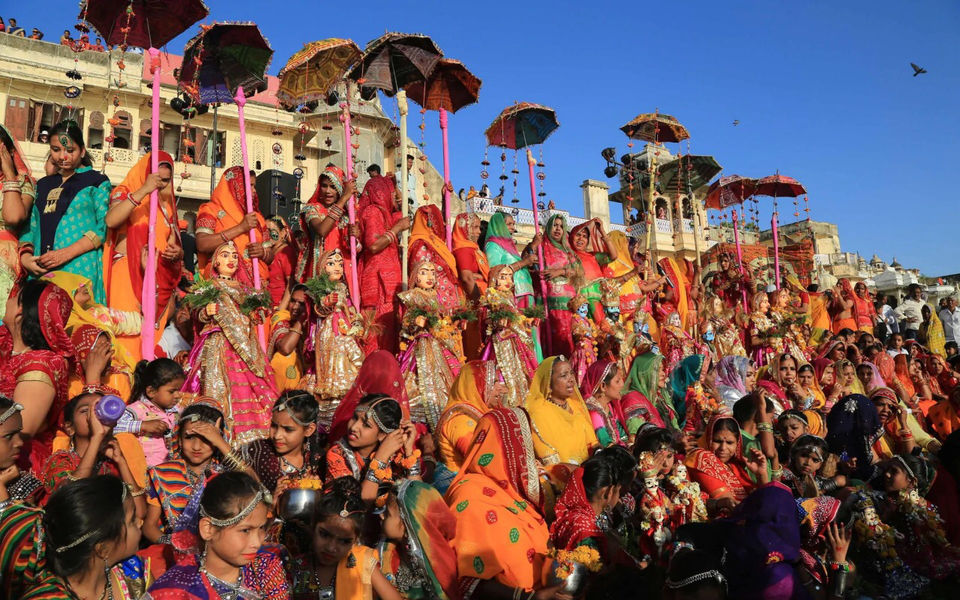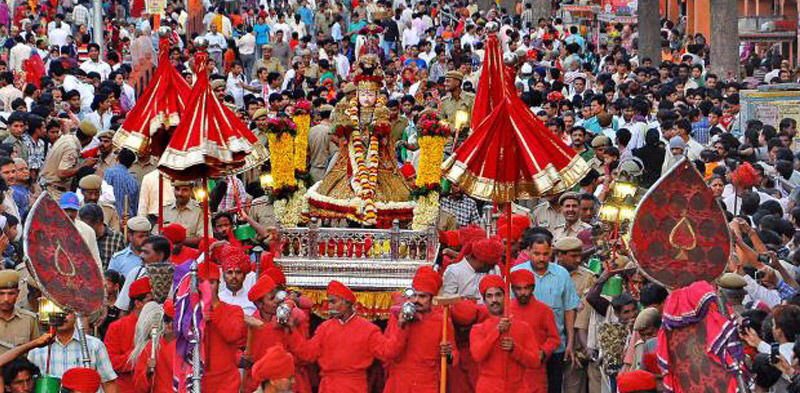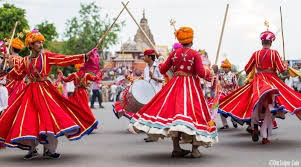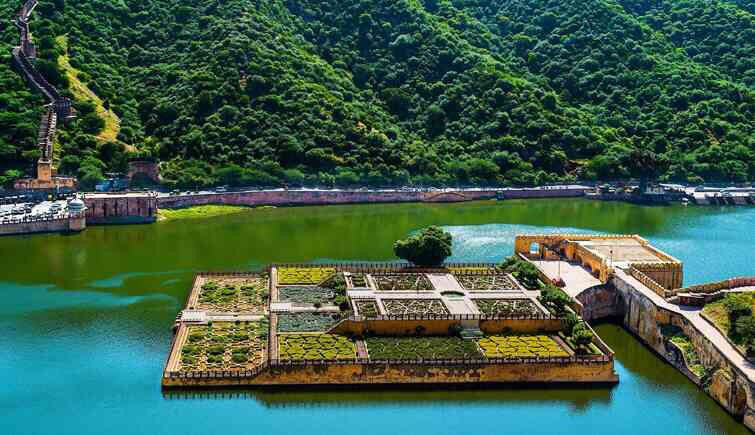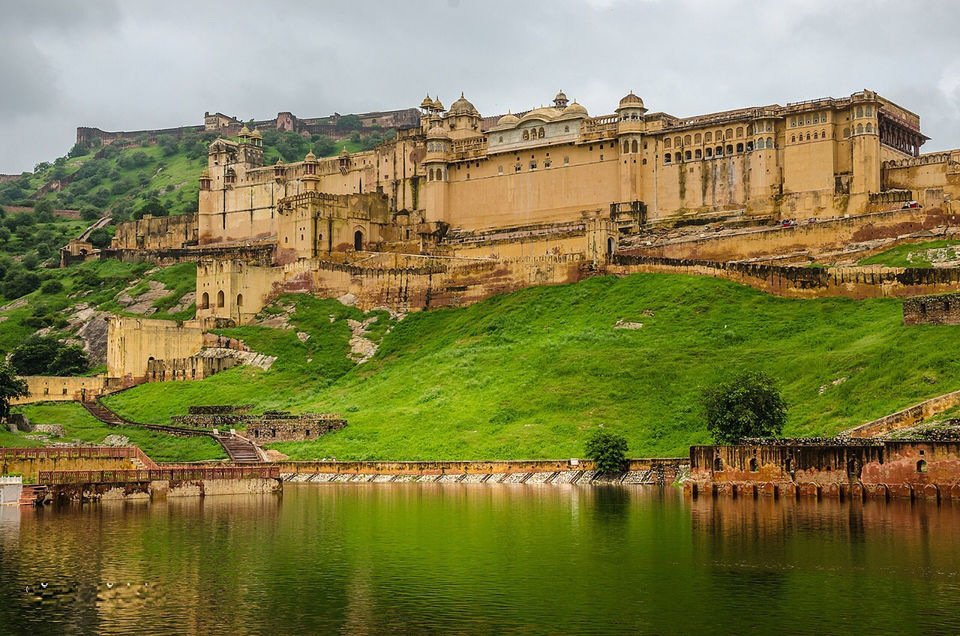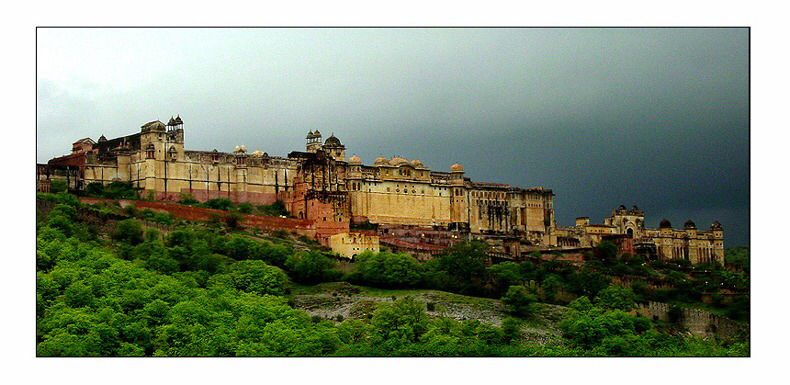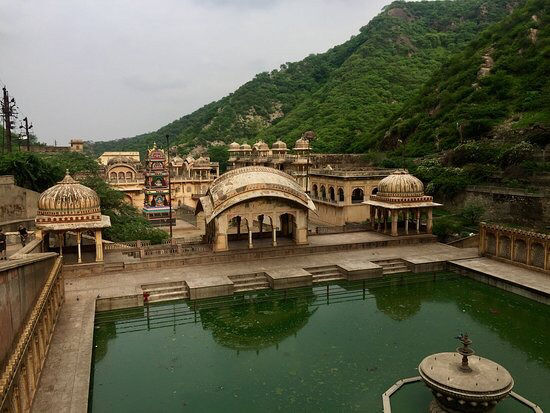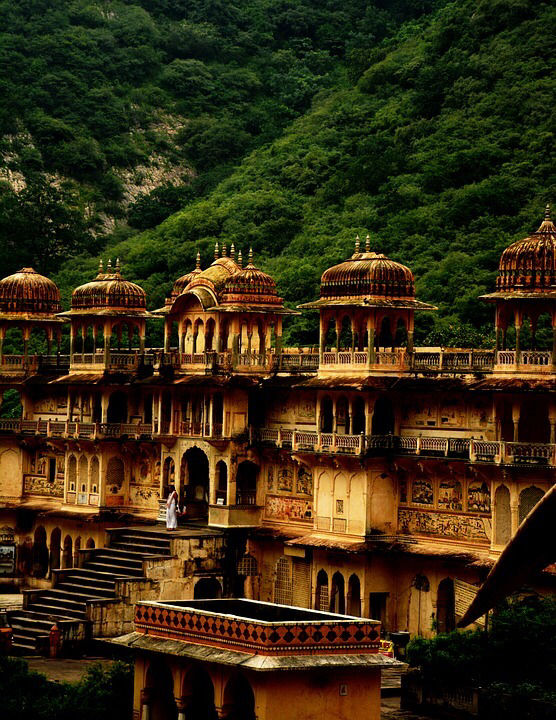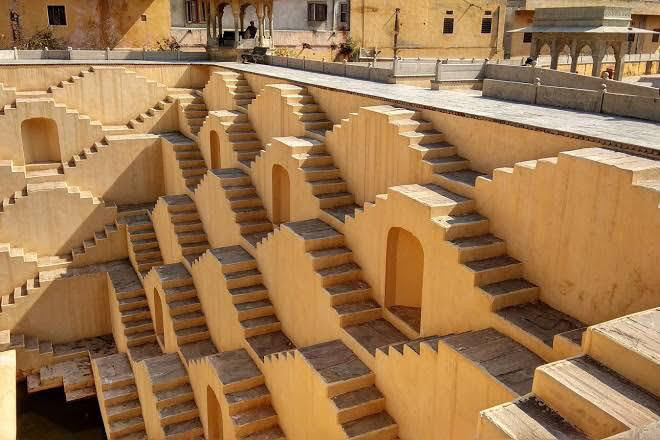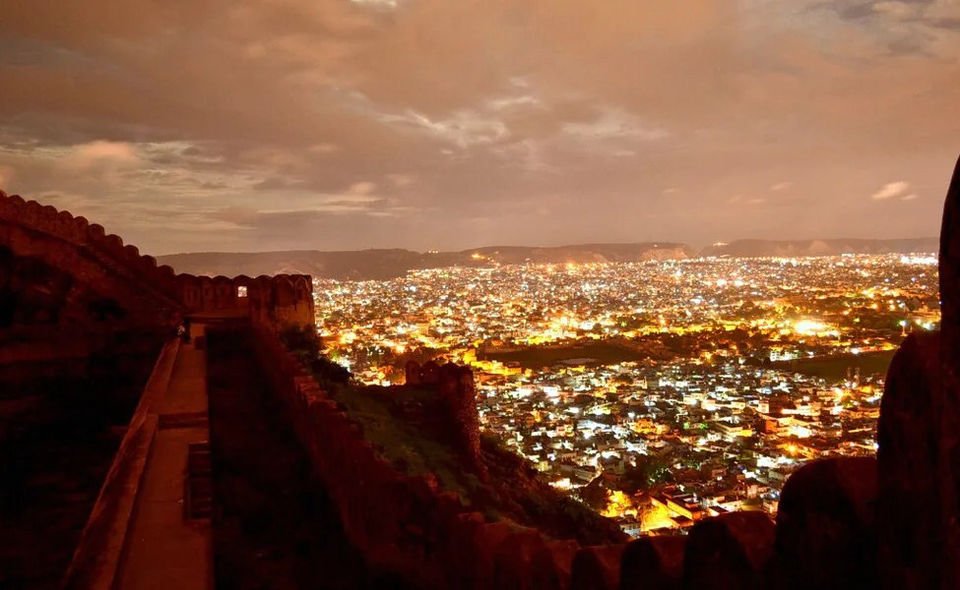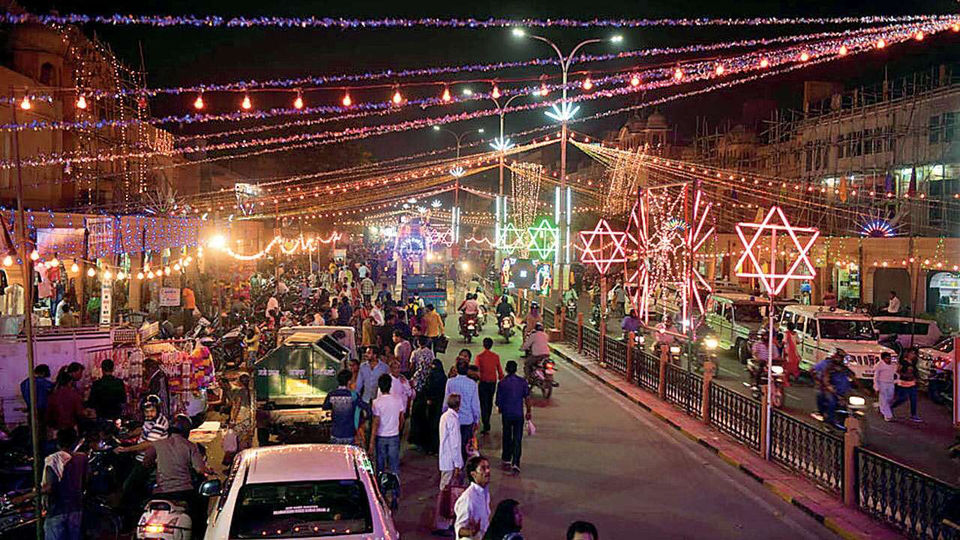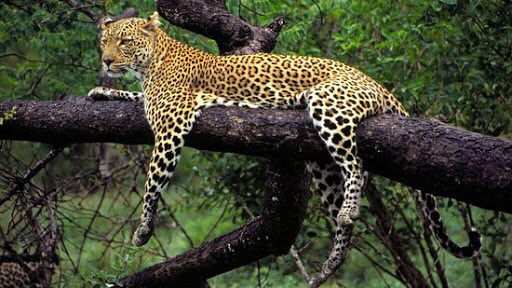 Pictures - some taken from internet for image reference.
PS - i belong to Jaipur, and would be happy to help with available contact details and suggest hotels, bookings etc. Drop me a message.