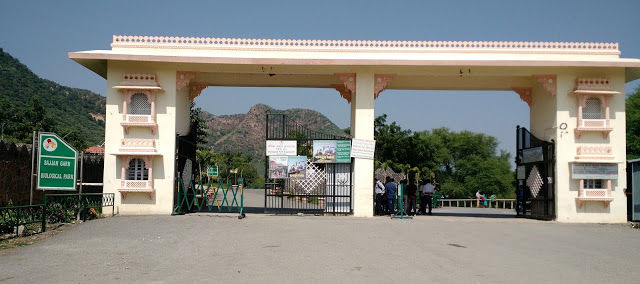 As the incredible Rajasthan always welcomes with the warm "Padharo maahro desh", we keep coming to the princely state for more History, culture, art and adventure. So here we went on exploring more of Udaipur on the second day of our trip.
We reached Sajjangarh Biological Park (sanctuary) as suggested by friends.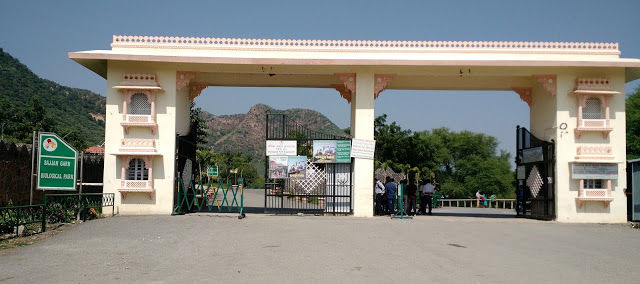 The entry tickets has a separate counter twentymeters away from the main gate. Ticket costs Rs 30 for Indians and Rs 300 for foreigners. Still camera charges are Rs 80 and Video Camera charges are Rs 200.
Timings- 9 to 5:30 pm daily, closed on Tuesday
Spread over a total area of 36 hectares, this park was established with the objective of conserving endangered flora and fauna and developing among visitors an empathy for wild animals. The zoo is flagged with boards on wildlife conservation and protection.
You can tour the park on foot. I do not recommend it, since its too tiring and hot in the sun right above your head. The walking paths are without shades.
Or else you can buy tickets for Golf Cart at Rs 50 each for a 90 minutes ride. The carts that accommodates 6 people in one go, are noiseless and battery operated, hence cause no pollution or disturbance for the environment. The only limitation- The cart moves only when full. The management might convince you to pay Rs 60 in case you want to make it move early.
The third most exciting mode of travelling is bicycle. These non fancy-no gear-manual cycles can put you through a real endurance test. They charge Rs 20 per hour. One can cycle through the whole sanctuary in less than two hours. Needless to say, we chose to cycle.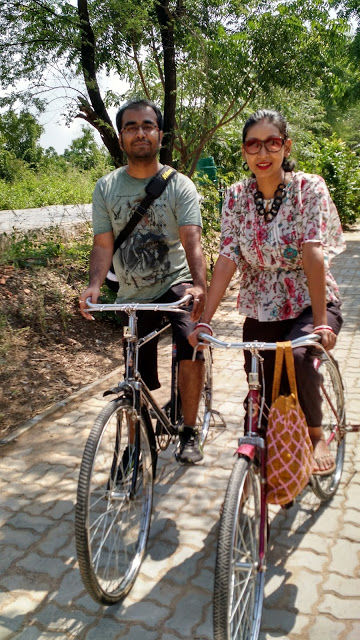 The only mistake we did - We did not cover our heads.
Advisable- Carry a hat/stoll/cap to protect your head from direct sun, lest you should be dehydrated/get headache.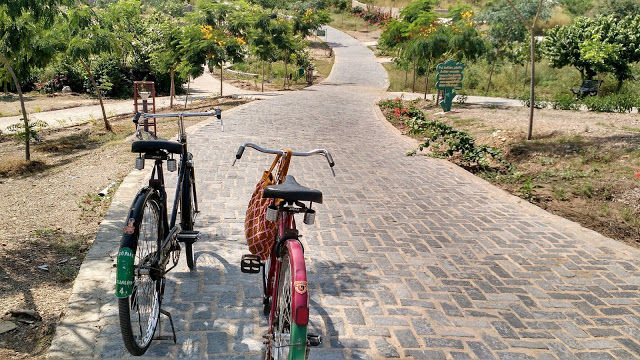 The pathways are beautiful and very well maintained. Sajjangarh Zoo is a polythene free area dotted with bins and banners that discourage people from littering.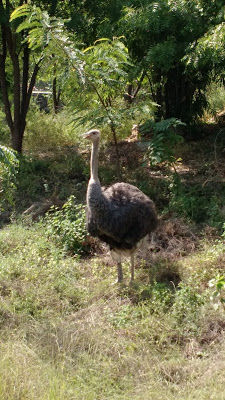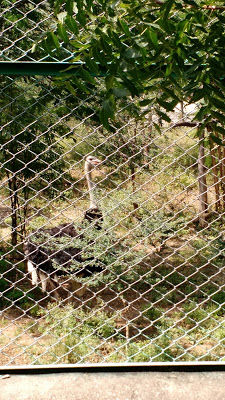 It is a visual treat to see several species of animals in large allocated spaces. Meeting Ostrich was a pleasant surprise.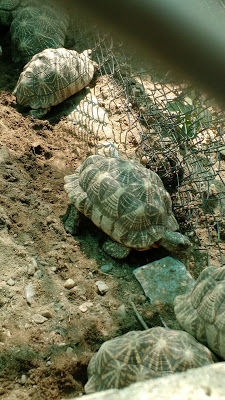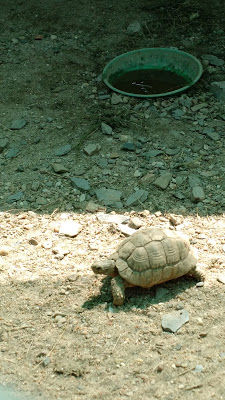 Witnessing tortoises fight with each other was amusing. Who could imagine these slow timid creatures fighting? But they did!
The most interesting enclosure was of the croc's. The tank had glass walls for the visitors to look into the croc's eye. However, the reptile chose to relax on the sand and not enter into the water. Huh, tough luck!
We also saw the four legged animals which had committed suicide in front of Salman Khan's car. The black buck. hehe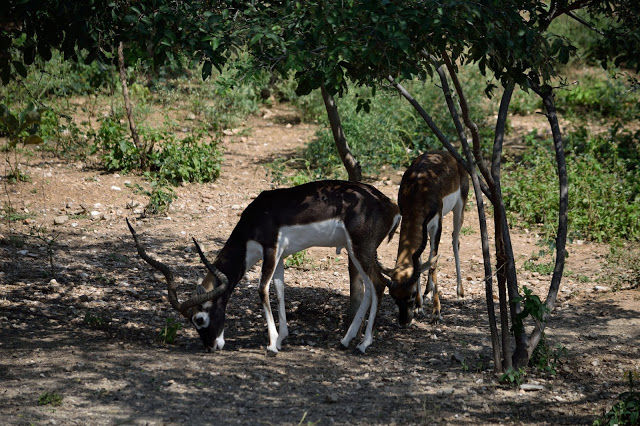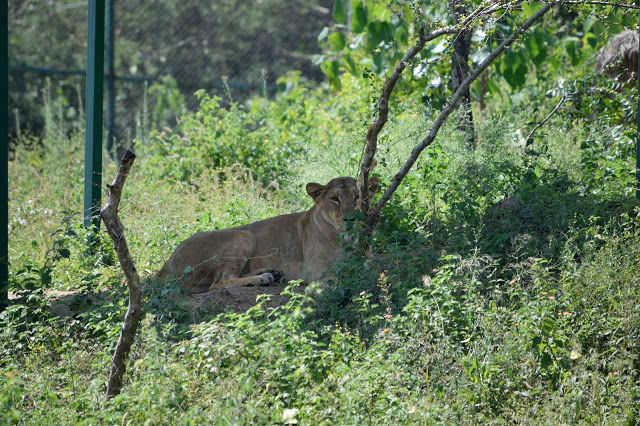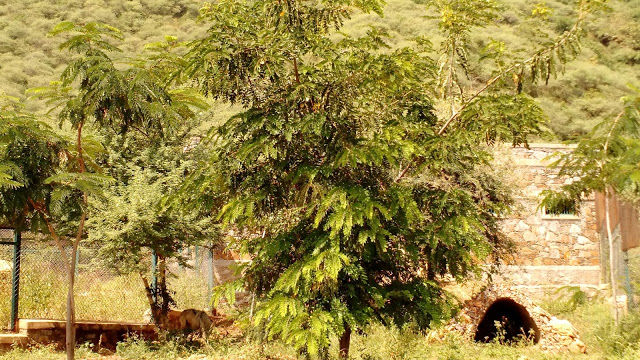 Some treks were steep where we had to drag the cycles along. The whole cycling experience is just wonderful.
Wear shoes else cycling or walking would be difficult.
Carry water with you. Though the zoo has water coolers at short distances, your golf cart may not stop everywhere.
Please maintain silence lest you should scare the animals.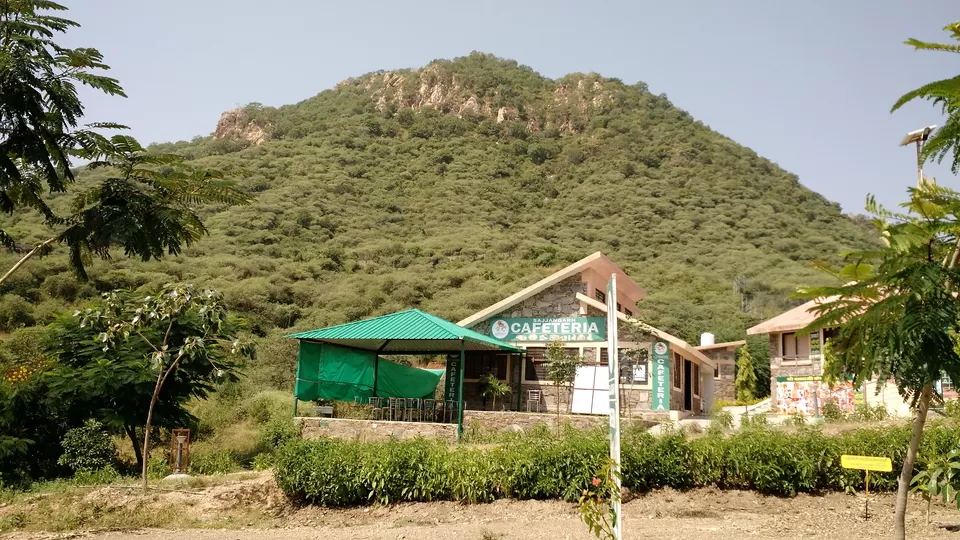 The Monsson Palace, on the adjacent road is also visible from the zoo. The heat slowed us down and we kept taking short breaks under trees' shade. By the exit time, we literally fled with our cycles without looking at the animals since it was too hot! I don't remember how many times we had refilled our water bottles. Sweating and tired we returned the cycles post two hours of adventure.
As we exited the Zoo with bagful of memories and camera full of pictures, we contemplated whether or not to visit the Monsoon Palace. To know what happened next, read here.
P.S- This trip of mine to Udaipur was in Oct 2016.