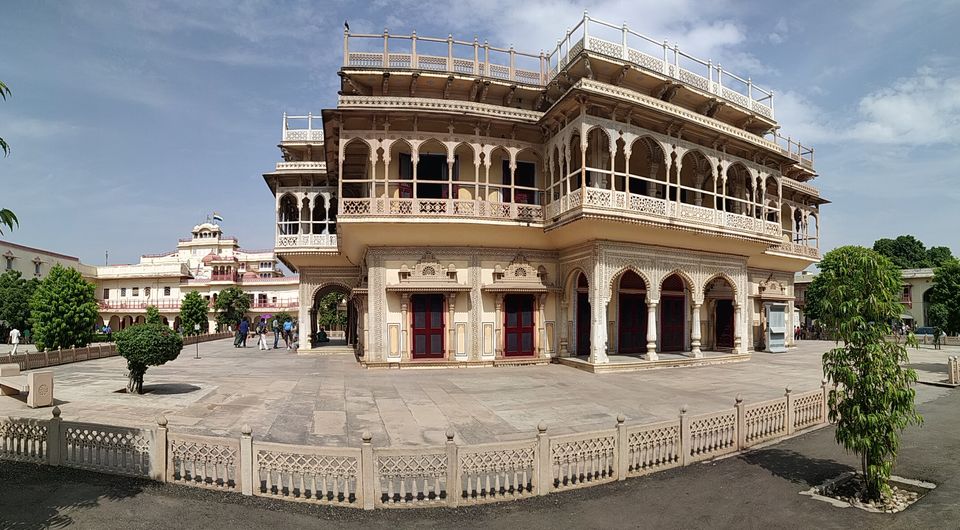 AS WE ALL KNOW JAIPUR IS A BEAUTIFUL CITY .IT IS ALSO KNOWN AS PINK CITY.IF YOU ARE VISITING JAIPUR FIRST TIME AND YOU HAVE SHORTAGE OF TIME ,THEN HERE IS SOME DETAILS WHICH CAN HELP YOU ENJOYING YOUR TRIP IN A LIMITED TIME .I 'M GONNA GIVE YOU SOME LOW BUDGET OPTIONS.WELL , MANY OF YOU WANT TO EXPLORE MANY PLACES BUT AFTER ALL WHEN IT COMES TO BUDGET WE SOMEHOW TRY TO KEEP IT LOW IF POSSIBLE.I AM HERE PROVIDING YOU DETAILS FOR TRIP FROM DELHI TO JAIPUR ..VERY COMMON TRIP BUT IN CHEAP BUDGET. TRANSPORTATION: I WOULD SUGGEST THAT YOU TRAVEL IN A TRAIN .IT'LL SAVE YOUR TIME AND ALSO YOUR MONEY.THERE IS A DOUBLE DECKER TRAIN WHICH WILL COST YOU AROUND 400 BUCKS ONLY TO REACH JAIPUR.YOU CAN ALSO USE ROADWAYS BUT I THINK IT'LL COST YOU SAME. IN THE CITY YOU CAN USE OLA OR UBER CZ BOTH ARE AVAILABLE HERE.
ACCOMMODATION:
OYO ROOMS ARE PRETTY MUCH AVAILABLE IN THE CITY,TRY TO BOOK IN LOW RUSH AREA LIKE MANSAROVAR, MALVIYA NAGAR OR YOU CAN STAY IN SHAREABLE ROOMS, THAT IS ALSO AN OPTION.
TRANSPORT IN THE CITY:
THERE ARE PRETTY MUCH OPTIONS HERE LIKE RENTAL BIKES AND CARS.MANY RENTAL OPERATORS PROVIDE CHEAP RENT BIKES FOR 150 RS/ DAY .
START WITH PLACES AROUND THE CITY FIRST (IN 1 DAY) - AMER FORT , NAHARGARH FORT , JAIGARH FORT ETC. 2ND DAY - THERE ARE CITY PALACE, JANTAR MANTAR, ALBERT HALL MEUSEUM, HAWA MAHAL, GANDHI MARKET ETC.
FOOD:
IF YOU LOVE FOOD THEN JAIPUR IS HEAVEN FOR YOU.RAJASHTANI THALI FROM CHOKHI DHANI (LITTLE BIT COSTLY 750 RS)BUT WORTH IT.YOU CAN TRY SOME CAFE'S AROUND LAL KOTHI AREA .EVEN THE LOCAL DHABAS SERVES SOME GOOD FOOD OPTION. HERE IS A FAMOUS PAO BHAJI CORNER IF YOU LIKE TO TRY.OVERALL JAIPUR HAS SO MANY OPTION IN ITS MENU ,