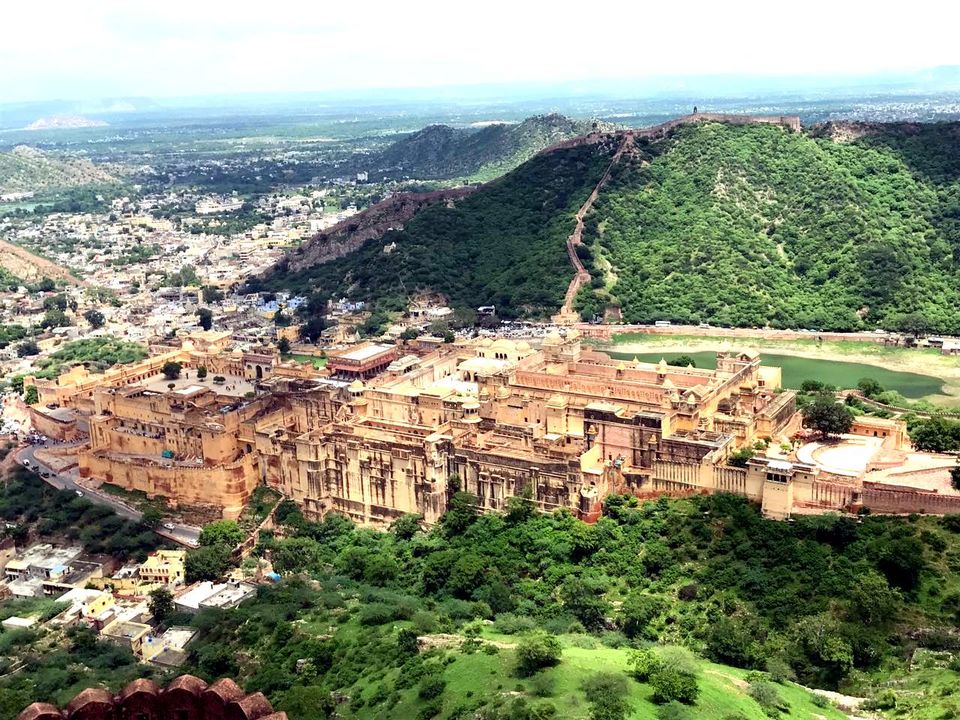 Does the desert puzzle you? Do you get inspired by history? Does your interests include going back in time and marveling at the architectural grandeur of the past? Look no further. Rajasthan is your calling.
Also, I do not hail from Rajasthan, but this one trip , fills me with pride.
So, "Padharo Mahare Des!"
Since I am a firm believer of the fact the road trips, should mostly and wherever possible, be done on motor bikes and generally prefer two wheelers over their bigger siblings, I would definitely recommend you to go around Rajasthan on a bike, rather than in the comforting , closed rooms of a four wheeler. Having said that, driving has it's own advantages , so I shall leave the debate open.
Start from Delhi, towards Gurugram. Start really early, otherwise it gets really crowded. Too many vehicles jam the already wide enough roads. Please note, grab a bite before you start. Something light. The heat generally, tends to hit you easier when you are riding. Also, carry enough fluids. Rajasthan is basically hot during the day, almost every day of the year, so try to keep yourself hydrated.
I got caught up in the traffic situation, thanks to my ever excelling habit of procrastinating, and reached the first pit stop ,Neemrana at around 11 in the morning. And dear Lord, was it hot outside?
So the Neemrana fort –palace is a heritage resort, brought back to life beautifully. Lunch is served at rupees 1700, per person. It might sound expensive, but trust me, it is totally worth it. Spend time going around and experiencing the royalty.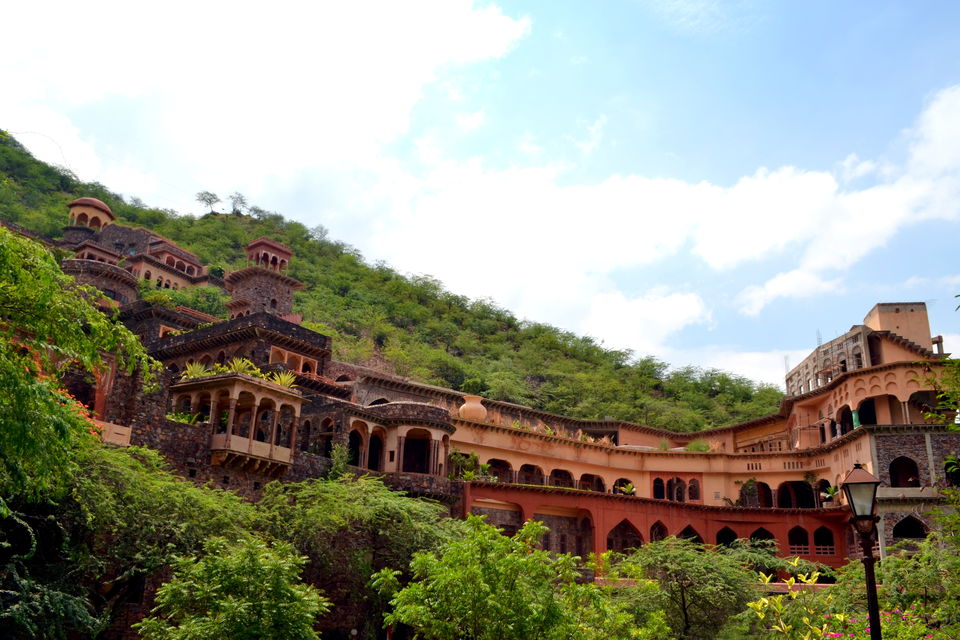 Having done with lunch, I started towards Bhangarh, the well acclaimed , most haunted place in India.
Although not half as scary, you do sense the eeriness around this place. The state of ruins, the legend behind it and the melancholic and dispiriting vibes, does get to you.
What particularly made me uncomfortable to a point of walking out of this place in less than half an hour though, is the conduct of the local crowd around this place, with non stop eve-teasing and hurling of unwanted remarks. Something, that we should get rid of already, since it is the 70th birthday of India and it is sad to see such state of affairs in our country.
Anyways, back to Bhangarh. So legend has , the entire empire was wiped out of existence on a single night , and the occurrences of that fateful night repeats itself , every day the sun sets. With no intentions of experiencing the bizarre supernatural phenomenon , I started towards Jaipur. Also, Bhangarh is a one day affair, unless the uncanny third world really interests you.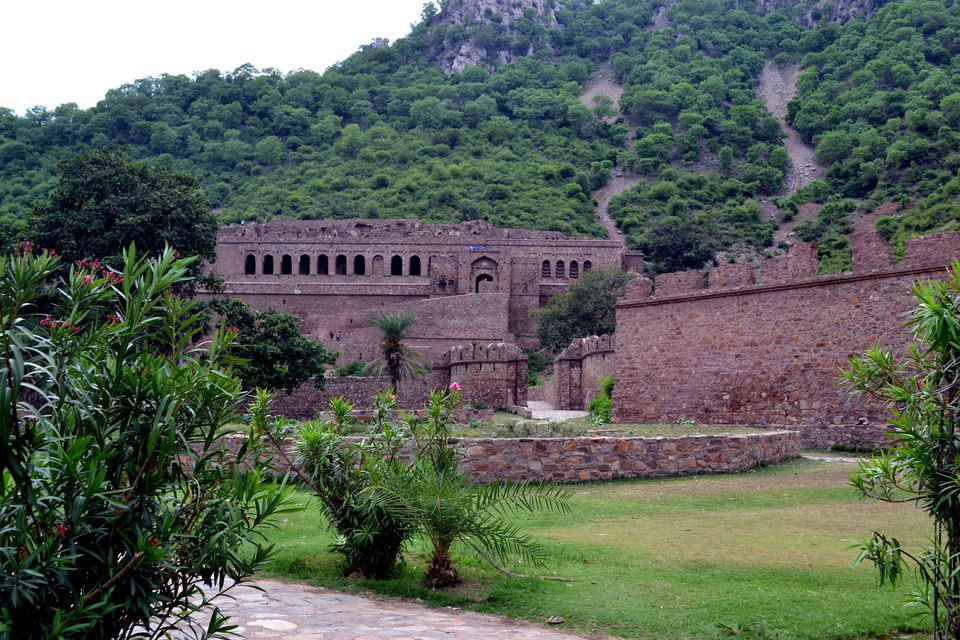 Now once you start from Bhangarh, we have two roads which leads you to Jaipur. I would suggest not taking the route you came from. It will set you back by half a hundred kilometers. Instead, take a diversion at Dausa. The road is very fine and the traffic, non existent, so you could ram your bike really hard.
Fortunately for me, the weather Gods were in a pleasant mood, so it rained for a short while. The rest of the ride of a couple of hours was absolutely non tiring. I might have taken a wrong turn, when I rode via the underground tunnel to enter Jaipur and held by the cops. They were kind enough to check my documents and let me go this time, since I was unaware of the law that two wheelers were prohibited via the tunnel. It was fun riding through it though, the other end of the tunnel welcoming me to the pink city.
Took a pit stop at the pink square city mall and headed towards Krishna Palace, my home for the night. The folks at Krishna Palace were warm and made sure I was provided with every comfort. I would definitely recommend it. Google them and make your bookings. They have some really good deals if you book it online. Also, they go beyond to make sure your visit is snug and enjoyable.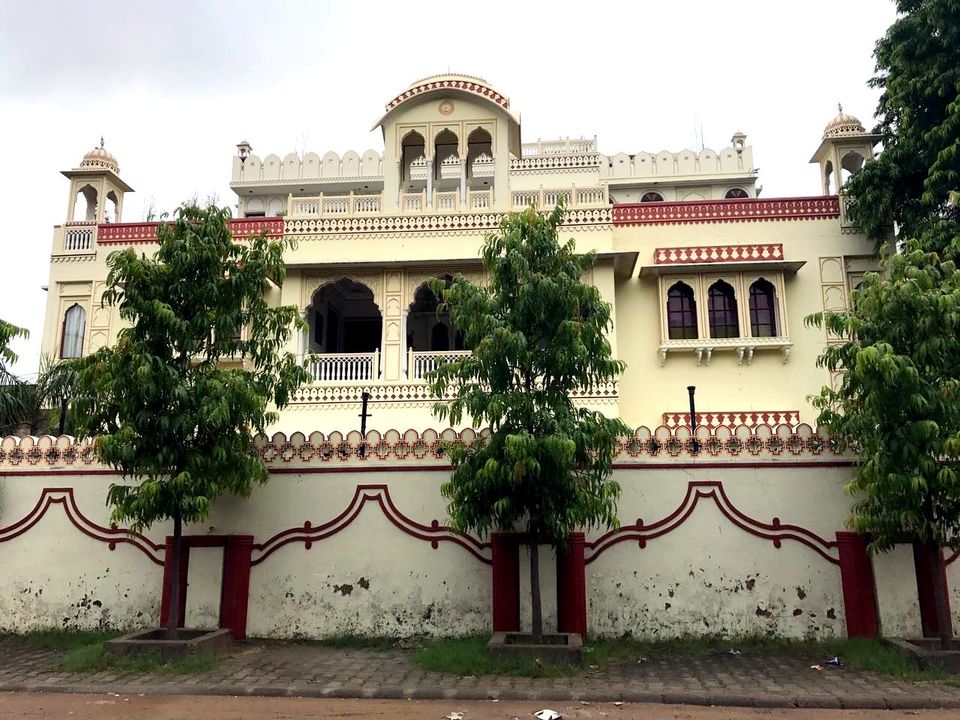 When it comes to touring the city, forts and palaces,make sure you carry ample of cash or atleast a working Paytm account, as I struggled with the swiping card business. Head straight towards the Nahargarh fort, which is located the highest altitude of the city, and you can have a view of Jaipur, in its entirety.
Fun fact number one. It is here where the masti ki pathshala, from the movie rang de basanti was shot.
There a number of things to do. We have the wax museum and the Sheesh Mahal. Sheesh Mahal is an absolute in the to do list. Make sure you do not miss out on it's sheer brilliance. Go around the fort, view and understand the strategic importance of every nook and corner and admire the architectural beauty of it.
Very close to the Nahargarh fort is the Jaigarh fort, again an architectural wonder. Spend time understanding it's history and culture. Shop at the emporium if you like. Witness the giant cannon Jaivan, believed to have caused a depression, which is today, a lake, when it was test fired, just once.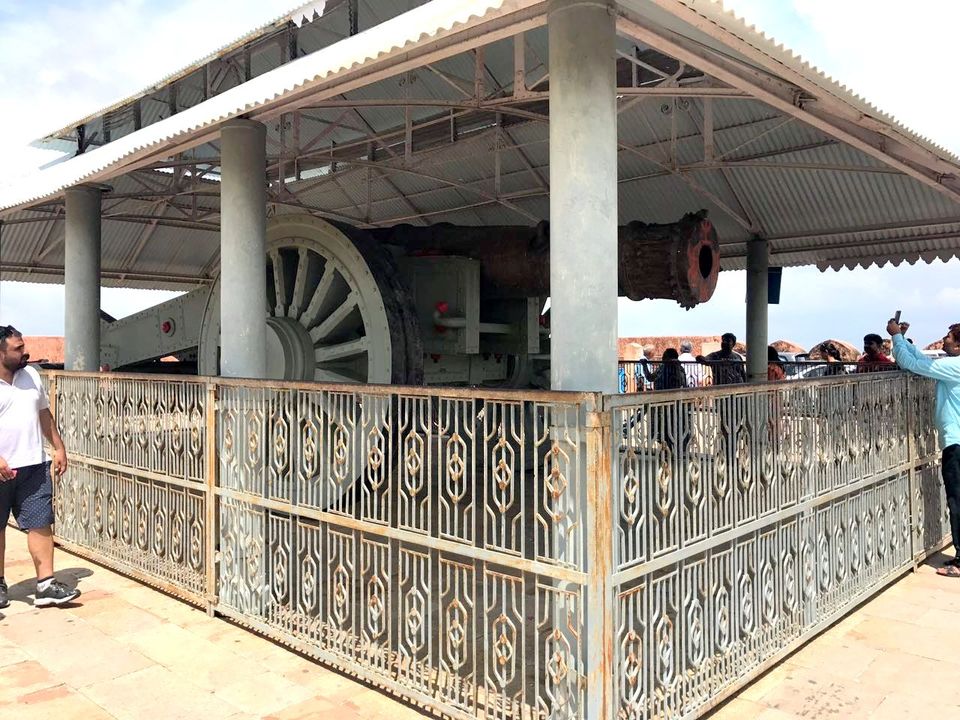 Fun fact number two. Jodha Akbar's Birbal scene, was shot here, staring Hrithik Roshan and Aiahwarya Rai.
Head to Amer fort next.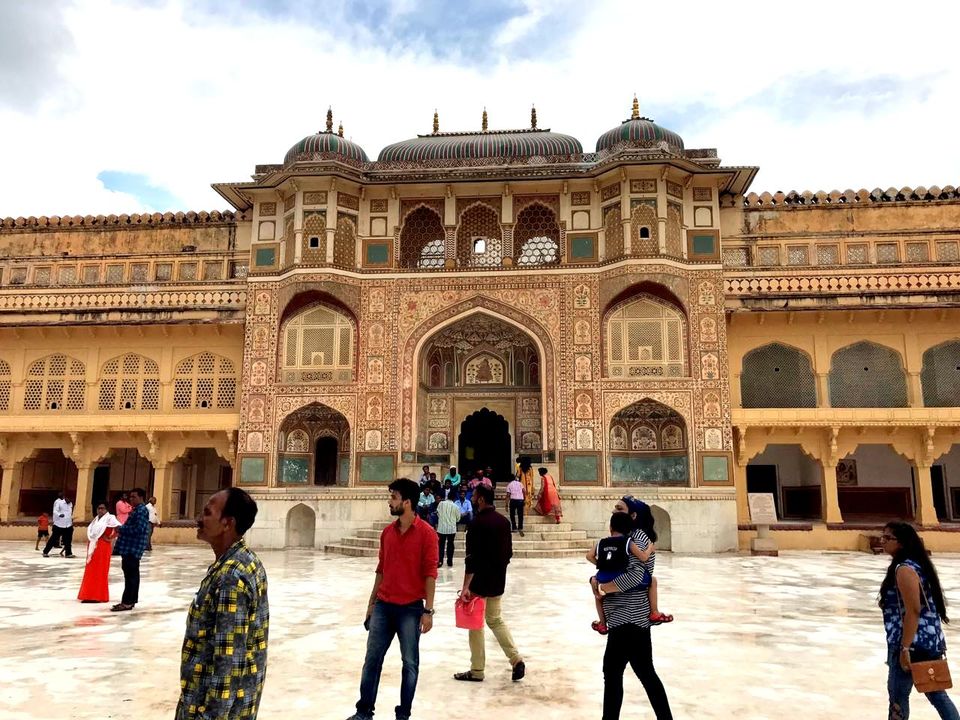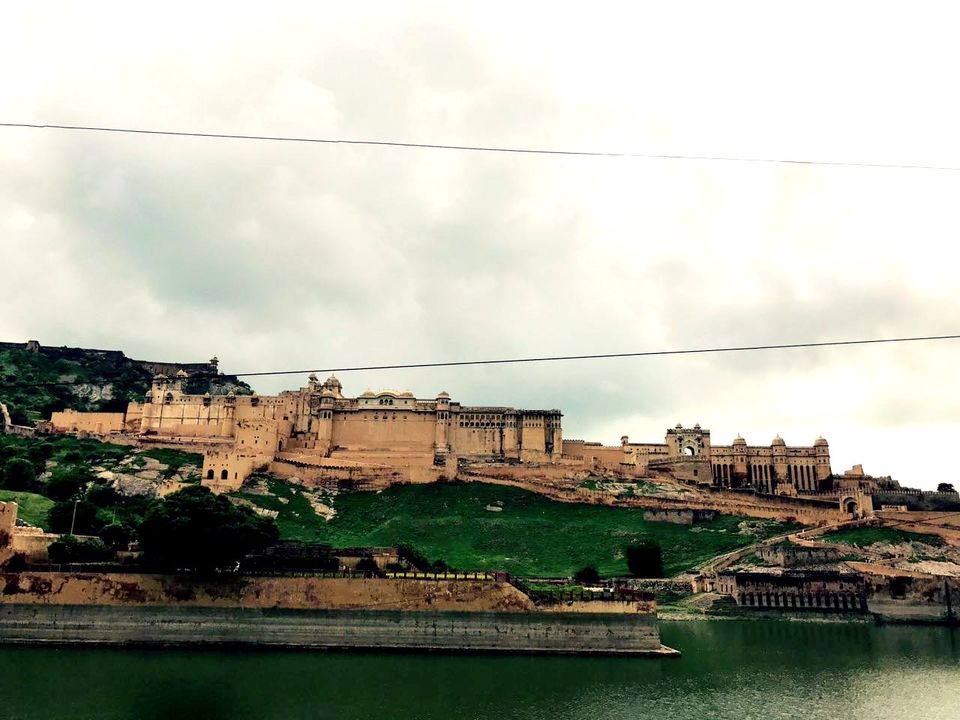 Fun fact number three. You can see Jodha's birthplace.

Hire a guide. They charge very nominal fees, and the tour becomes really interesting.
Also, note, the undergroung tunnel connecting the Amer fort to Jaigarh fort is open to public now. So, if you are planning to go around Jaipur on feet, start at the Amer fort and take the underground tunnel to Jaigarh. It's definitely a heck of a walk.
The palaces, they come along the way.
We have the Jal( water) Mahal , the Hawa(Wind) Mahal and the City palace. All three, a marvel to witness. Ensure to go through the history of every place you visit before you actually take the trip as it helps you understand it better.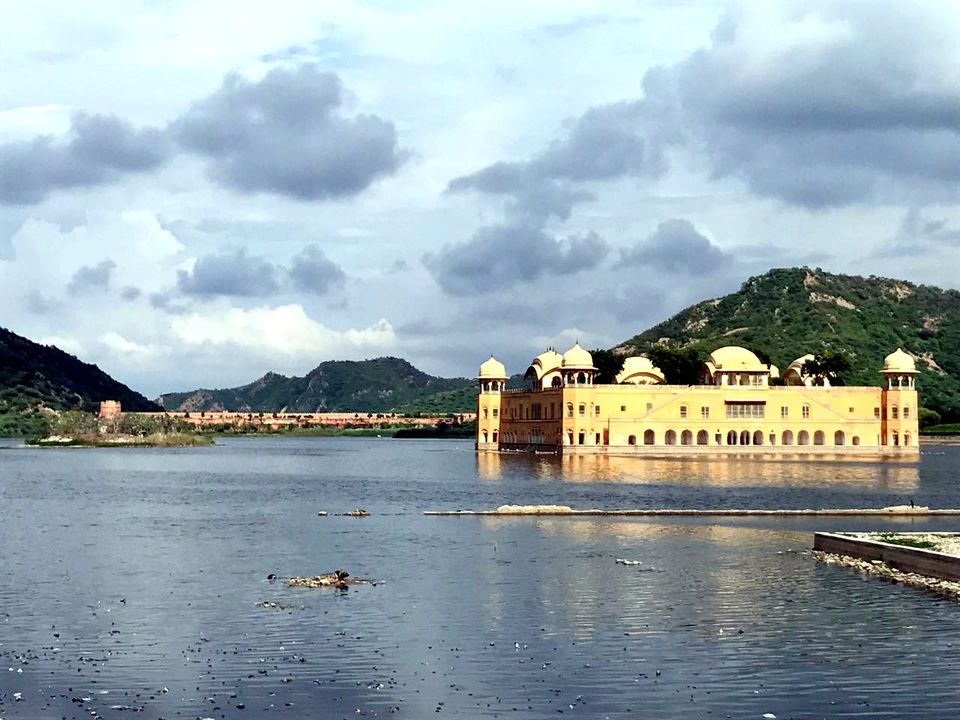 Try covering Hawa Mahal or the palace of the winds , early in the morning. It will leave you enchanted.
City marvel is another such spectacle.
Jal Mahal, meaning water palace is located in the centre of the Man Sagar lake, in the heart of the city.
Another must do thing when in Rajasthan is to visit the Chokhi Dhaani. A Rajasthani village theme hospitality, that puts the colours of Rajasthan on display. It's cuture, it's people and it's food. Very inexpensive and a definite do not miss item in our check list.
4 days spent in Jaipur should more or less feed your soul. Like everywhere else , do spend some time watching the sun set. It's beautiful.
The ride back to Delhi is more or less the same. Make sure you are well equipped when it comes to wearing protective gearings while riding your bikes. Drink plenty of water. Stay alert. Avoid speeding.
Finally, people are good, almost everywhere. Whenever in need and whenever in doubt, ask for help.
I have. And I have never been let down.
P.S . I have not been able to tag my videos. WIP. More updates on that shortly.