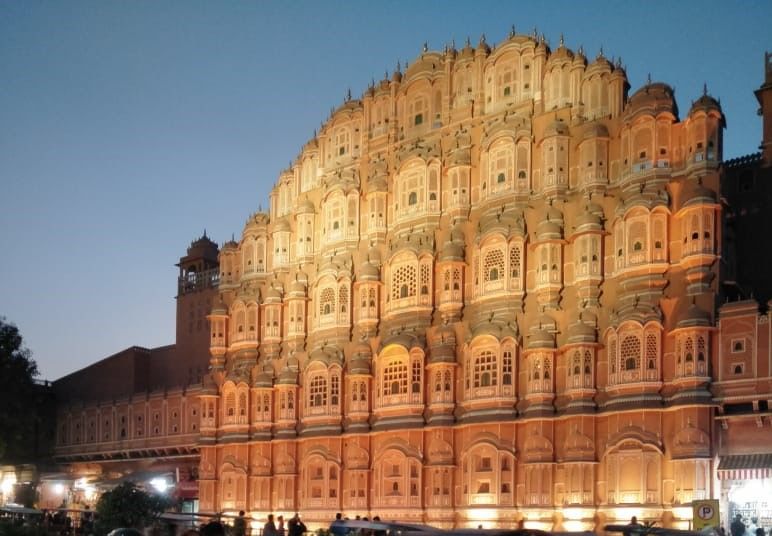 Travelling is not an hobby it is a way of living. How you see the world from your naked eyes? How much a person have the curiosity to know about other places, culture, religion. How you spend your day?
These all are the way of living of an person.
Rajasthan is one of my favorite state to explore. I have been to many cities in Rajasthan. Its culture, historical places, birth place of Rajputs everything attracts me of this state. Jaipur is one of city with which I have a special bond.
In the month of December me and my girlfriend planned our another road trip to Jaipur on bike. I have been to Jaipur many times but everytime I visited this city it has lot to offer.
It was the chilled morning of 6th December when we started our journey from Gurgaon. As soon as we reached the outskirts of Gurgaon, it seems like we have entered a tunnel of fog. Visibility was approximately 15-20 metres.
We stopped for a short tea break on a dhaba after crossing Neemrana. As it was early morning there were not many vehicles, only two families were there. Dhaba has a small bornfire, weather was so cold and the heat of fire pushes us to stretch the break to an hour.
As we were approaching Jaipur, the weather was getting pleasing. We entered Jaipur around 8 am and the first thing that was in front of our eyes was the famous Amber fort glowing in the rising sun.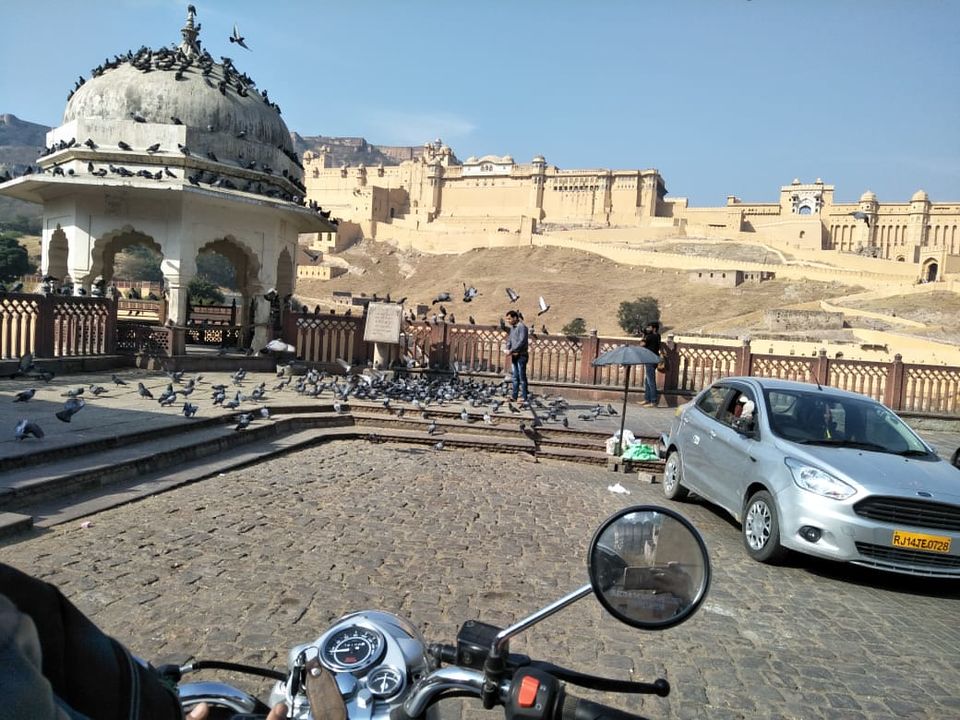 We clicked a lot of photos there and then left for our hotel. The hotel was in a very good location and we were getting a full view of Nahargarh Fort from our room. We were very tired due to this 6 hours journey in this extreme cold weather. We had our breakfast and went to take rest.
That evening we visited the famous "Tapri Café". It is in front of the Central Park. We ordered masala tea. The interior of this café is very different from other café's. Price is also very affordable as per the ambience and service provided by the café. It has various range of Teas for tea lovers.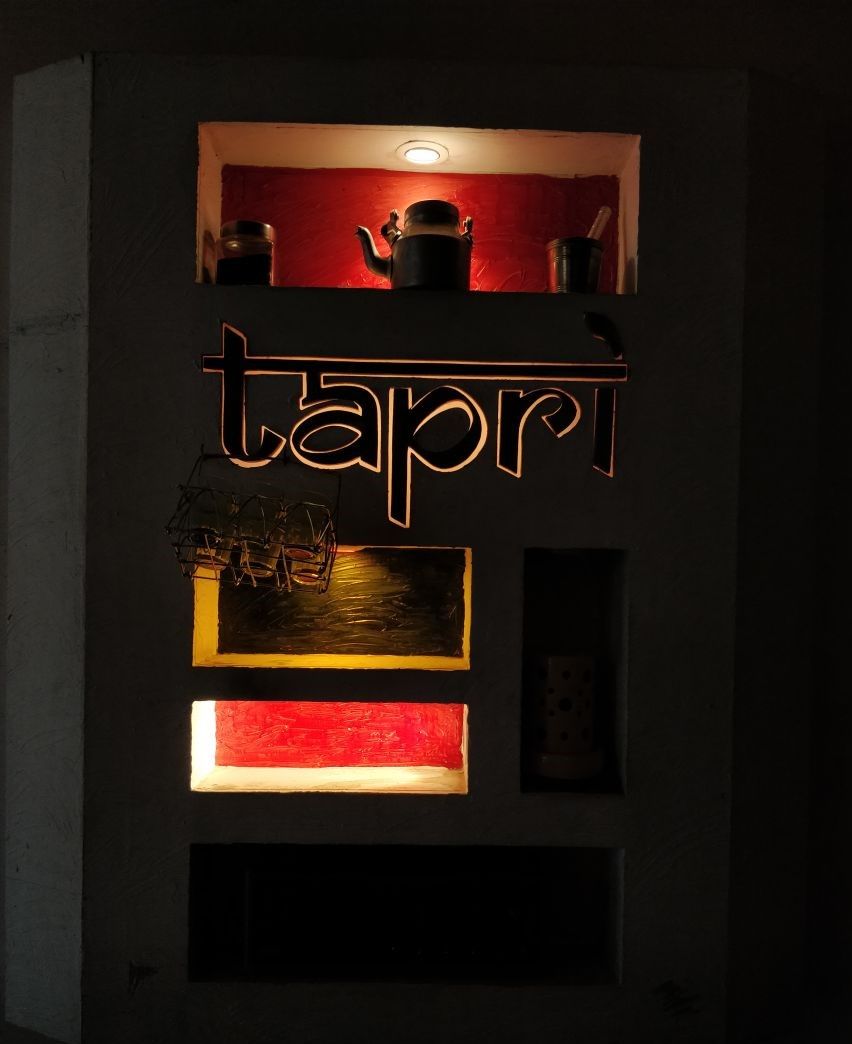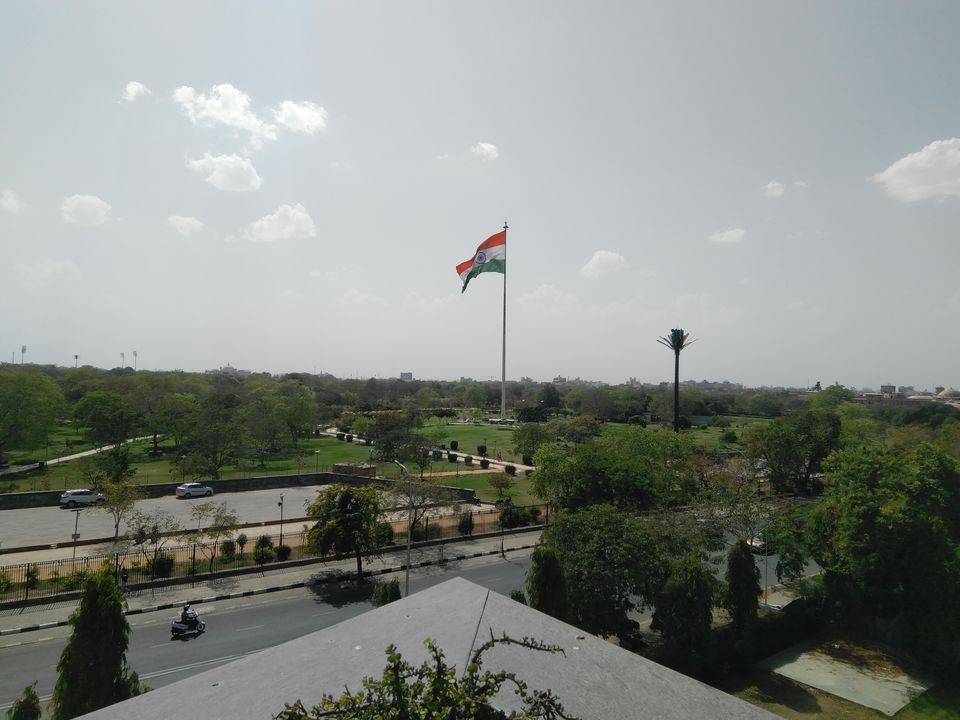 Next morning we had our plan to firstly visit famous historical Amber fort or Amer Fort. Amber Fort is the most spectacular forts in not only Jaipur but in the entire state of Rajasthan. Constructed of red sandstone and marble, the appealing and one of the luxurious palace of the time. This fort is situated in Amer town and located high up on hill. As the fort is situated at a height, one can take an elephant ride to ascend to the entrance of the fort. It used to be the royal residence of Rajputs. We had a very great time there. We clicked lot of pictures for our memories.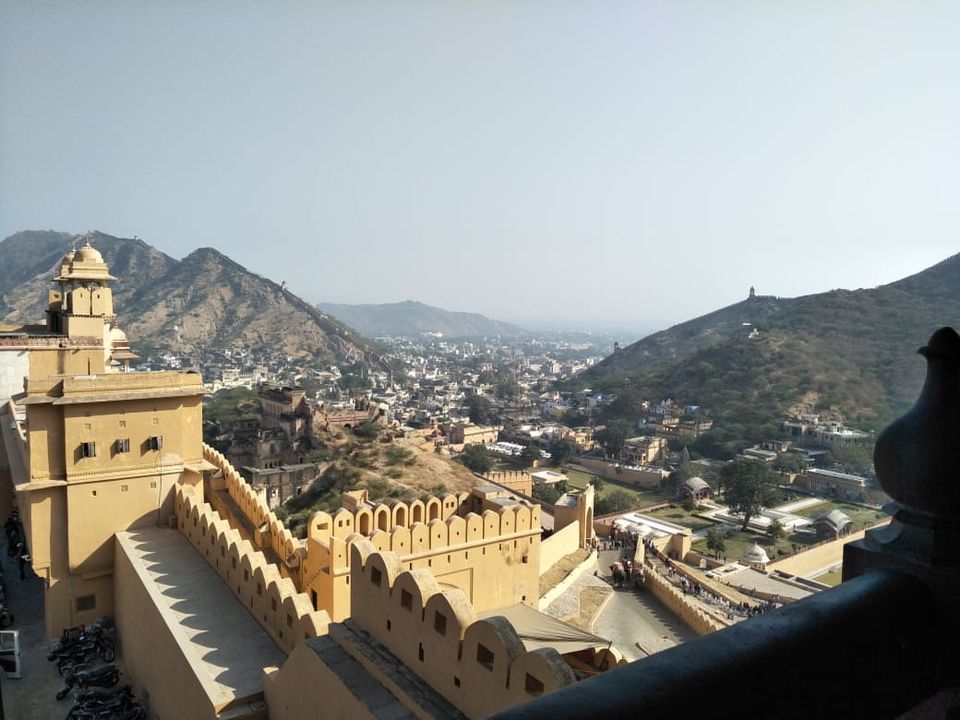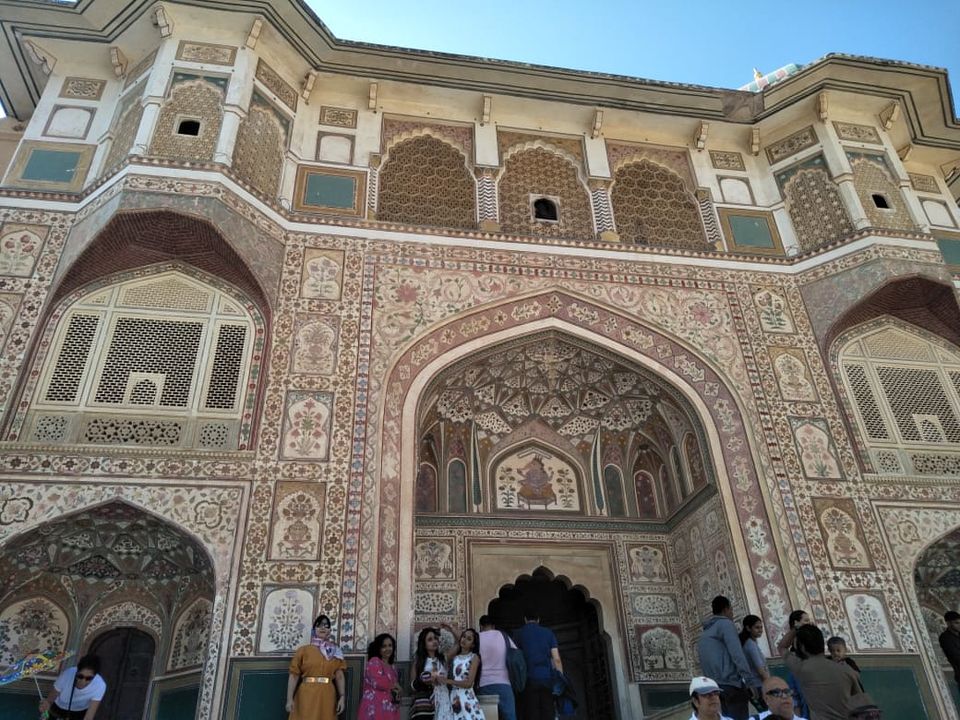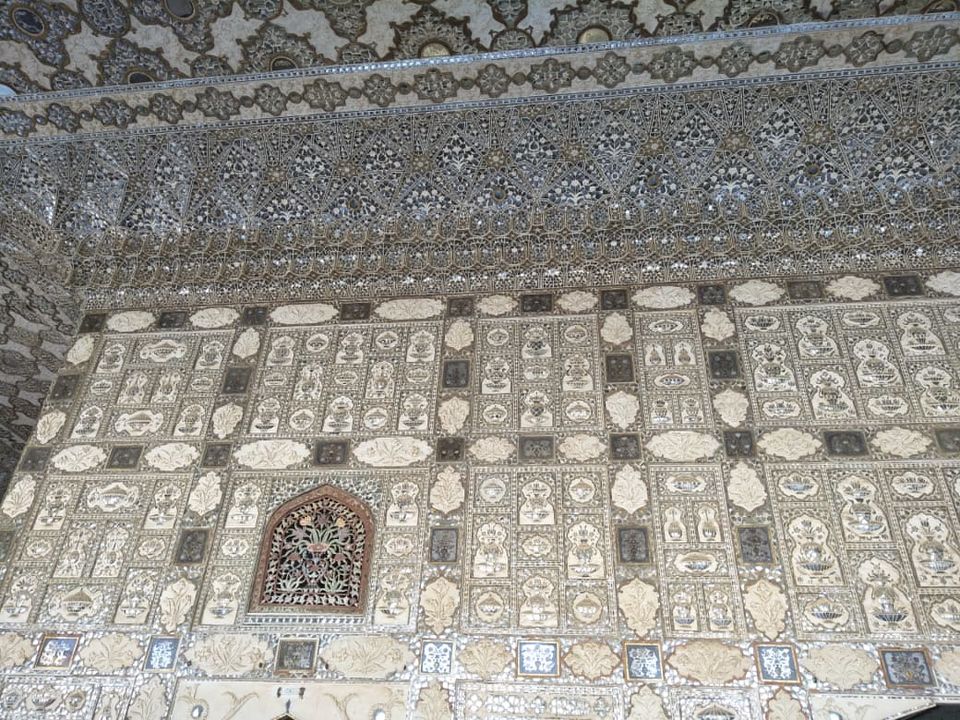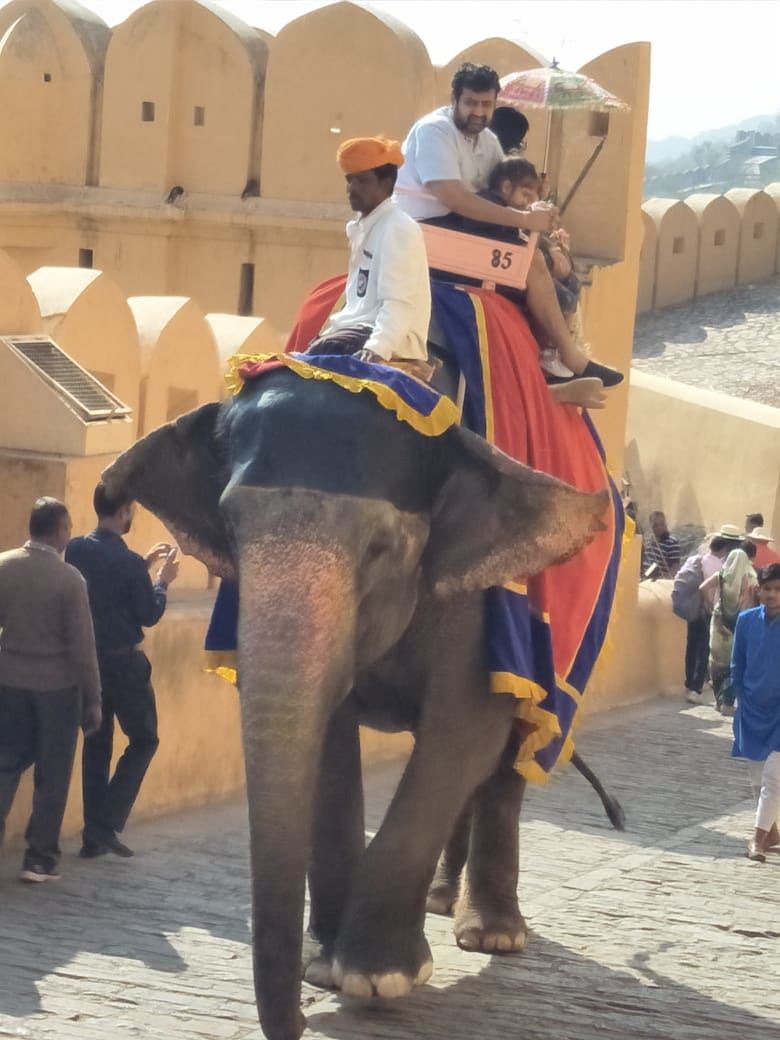 We spent almost 3-4 hours there. We were literally hungry. we decided to taste the famous Dal Bati Churma. You must not miss this dish if you are on a tour of Rajasthan, so without any delay, We got into a restaurant nearby and ordered it. It was really a mouthwatering food.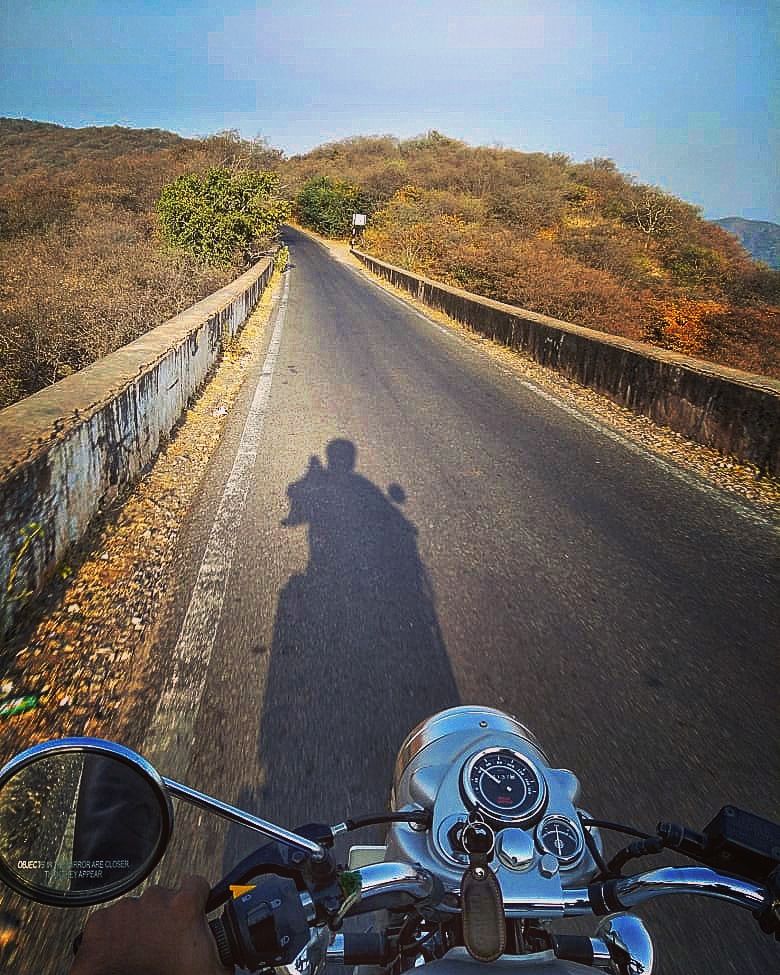 After We had done with our lunch, we moved towards Nahagarh fort. The fort is situated higher that the Jaigarh fort. once you reach Nahargarh you will have the beautiful view of the Jaipur city. It also has a large stepwell which was used to store the rain water. It was built as a retreat palace for the royal family. This fort is spread over a very large area. It takes around 2 hours for us to visit this fort.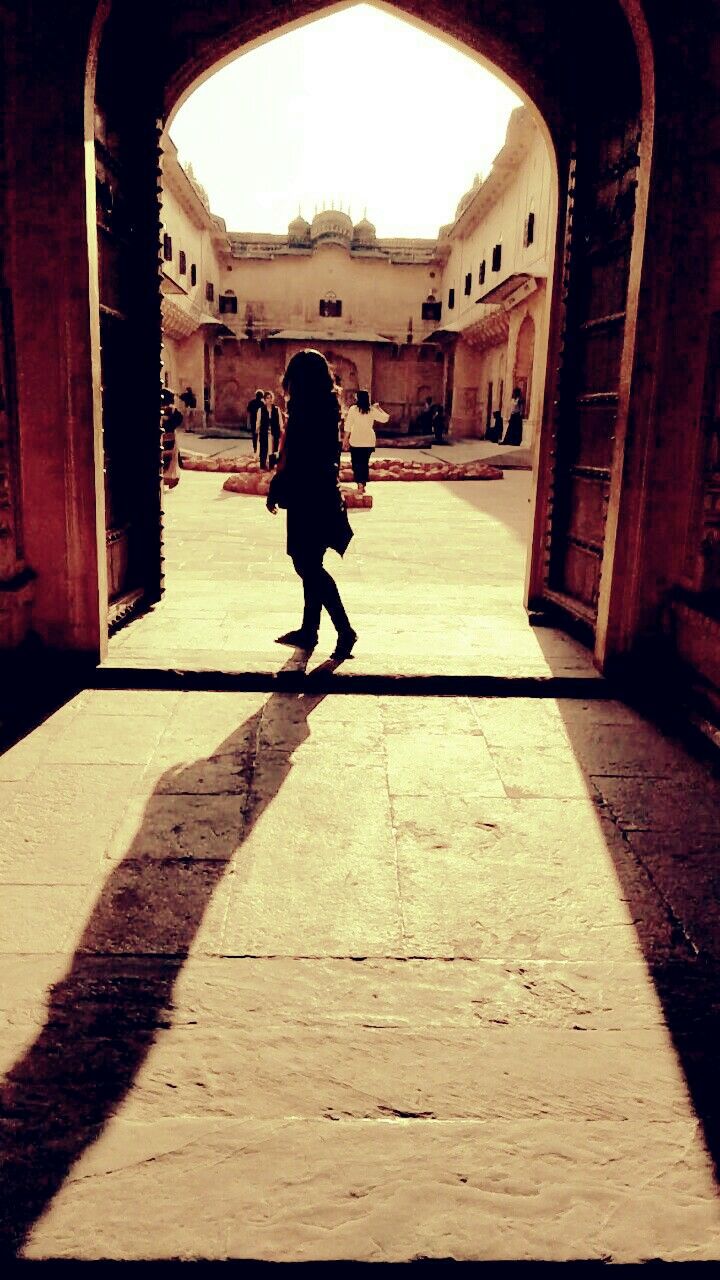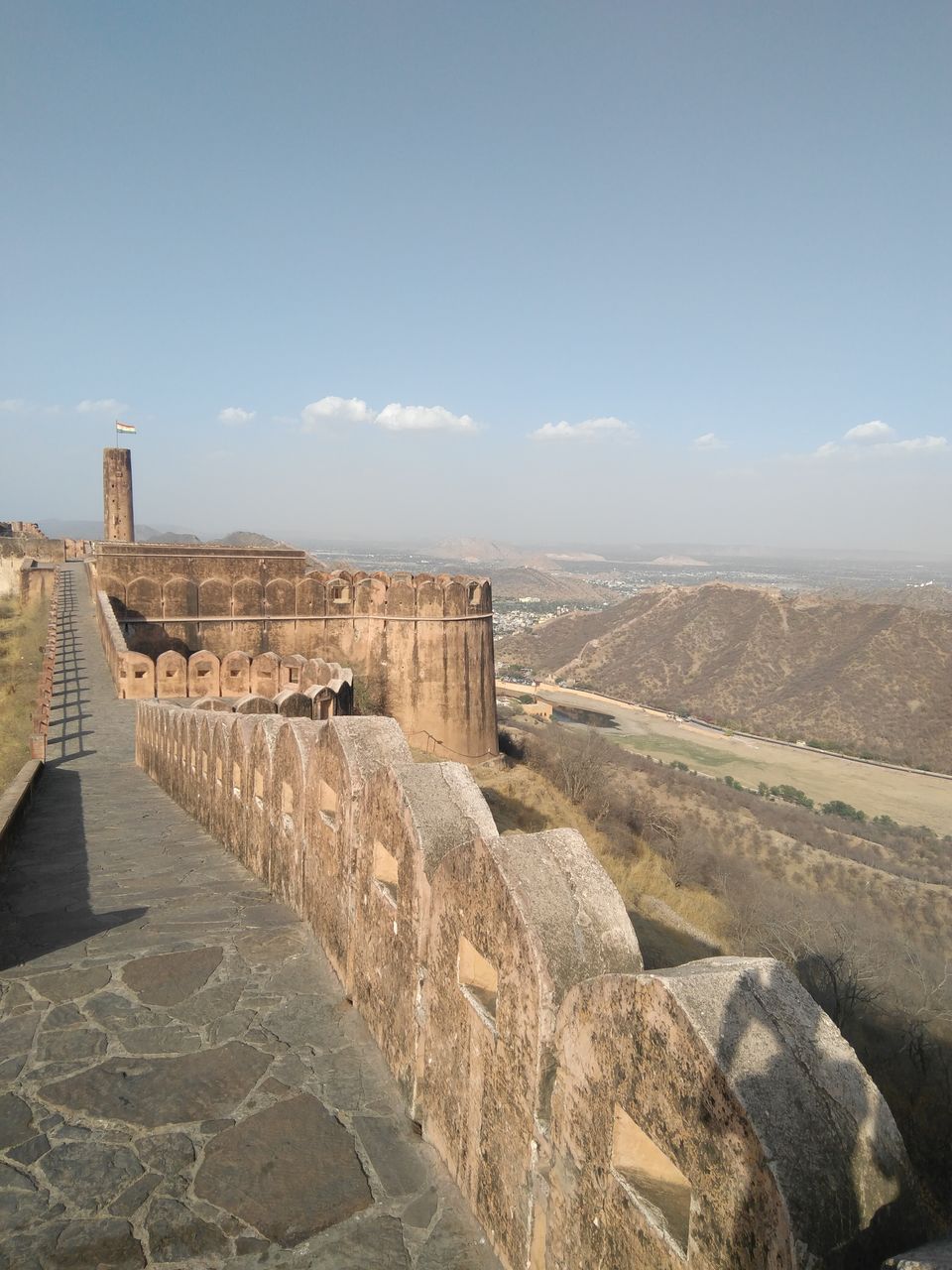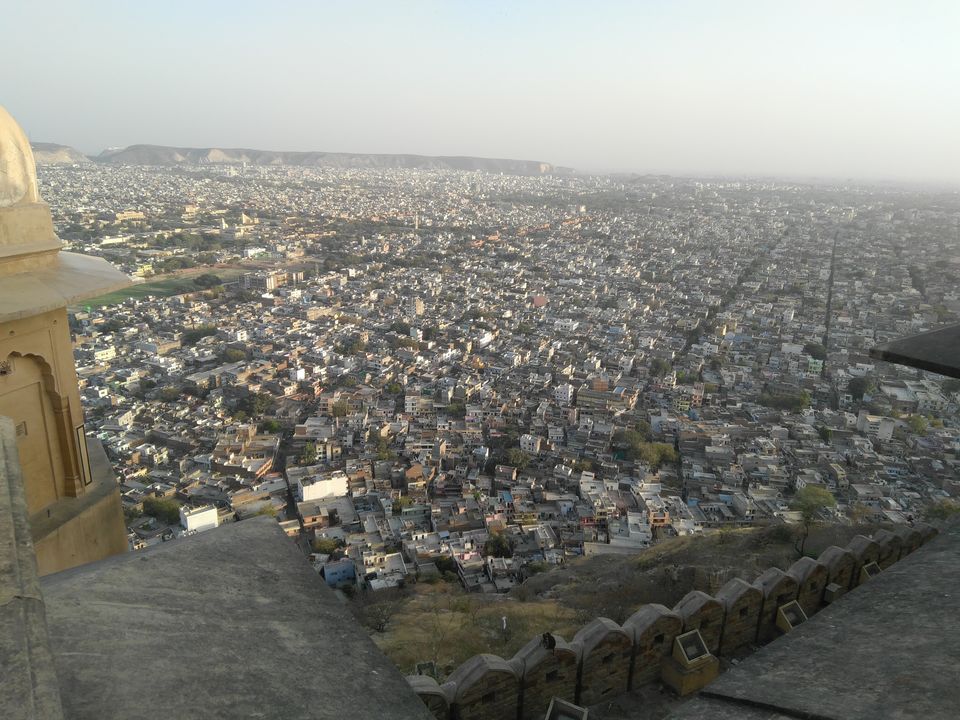 If you are in Jaipur, shopping is the must thing to do in Choti and Badi Chopad. We Spent our evening near Hawa Mahal, very well known place in the centre of the market and did a lot of shopping.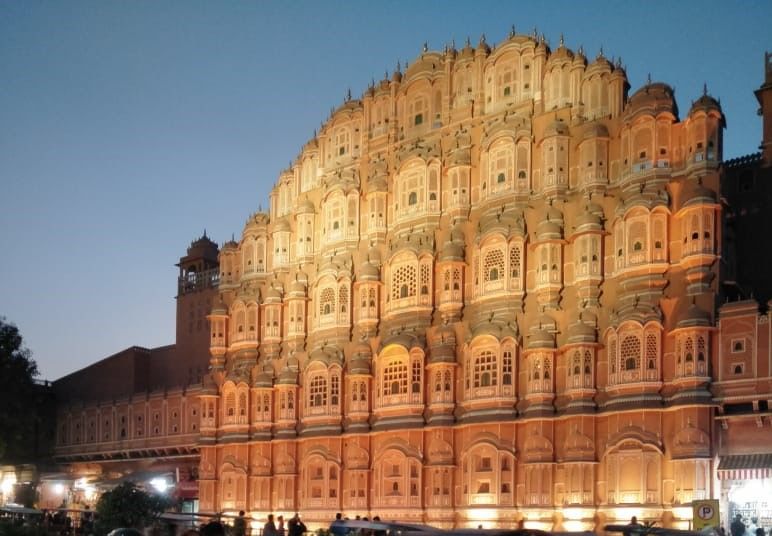 I will continue my Jaipur trip in next part.
Please share your feedback.
Stay Home Stay Safe.
Thanks a lot !!