Here, I am writing the experience of a lifetime which changed my perception regarding the state of Rajasthan. I thought there are very fewer places of attraction when compared to remaining states and most of the state would be covered with the Thar desert. After vent visit my perception completely changed and these destinations become favorite to me and most of the time I am referring my friends, colleagues to visit Rajasthan. It was during the monsoon of 2015 in the months of July and August.myself and a couple of friends planned to visit Rajasthan. One of my friends living in Baroda, so we have decided to meet him at Ahmedabad. We boarded an early morning flight in Hyderabad and reached Ahmedabad by 8 AM in the morning. Since the friend staying in Gujarat, he decided to come to Ahmedabad by evening. So we both decided to roam around the places in Ahmedabad for the rest of the day.
Day 1:

As soon as we landed in Ahmedabad Sardar Vallabhai International Airport, we straight away booked Uber to Gandhinagar Akshardham. It was around 32 km from the Ahmedabad airport. Since the mobiles were not allowed inside the temple premises, we have deposited them in the cloakroom and had our Darshan.
After visiting Akshardham, we collected our bags and mobiles and went to a Jain temple which was located near Akshardham. After spending about a couple of hours, we headed towards Adalaj ki Vav a step-well located in the Ahmedabad city followed by Sabarmati Ashram and Riverfront. After visiting all these places, we have decided to have a dinner and had Gujarati Thali in Toran dining hall. By the time we completed our dinner, another friend of mine also reached Ahmedabad and waiting for us at the bus stop.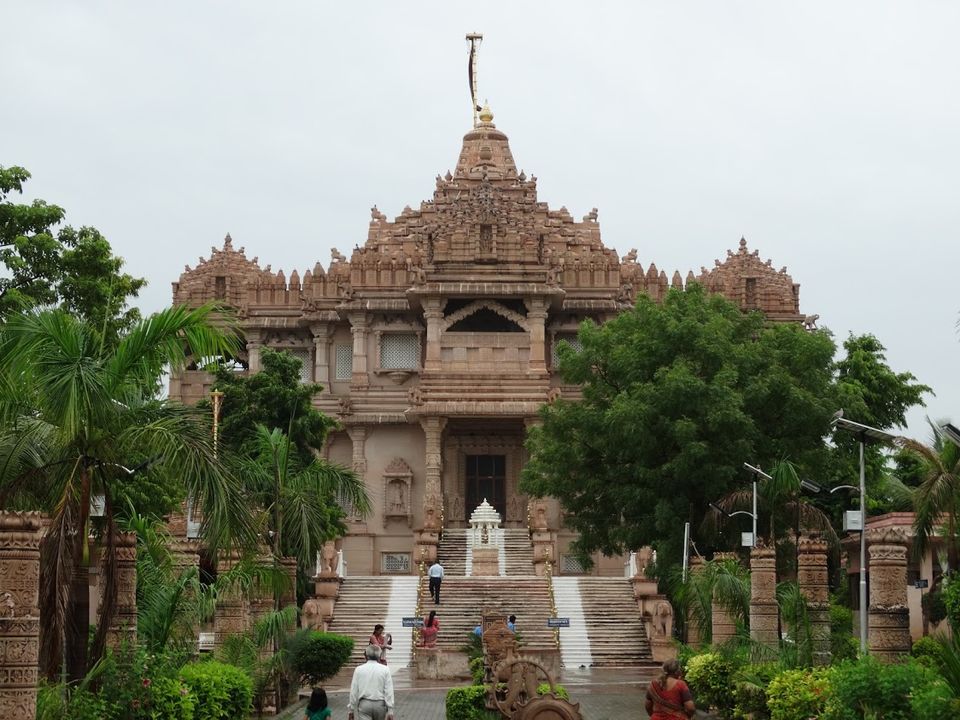 One of the major attraction in the heart of the city, Adalaj Stepwell, which is five story deep construction completely constructed with Sandstone. We can find beautiful cravings on the walls of the stepwell.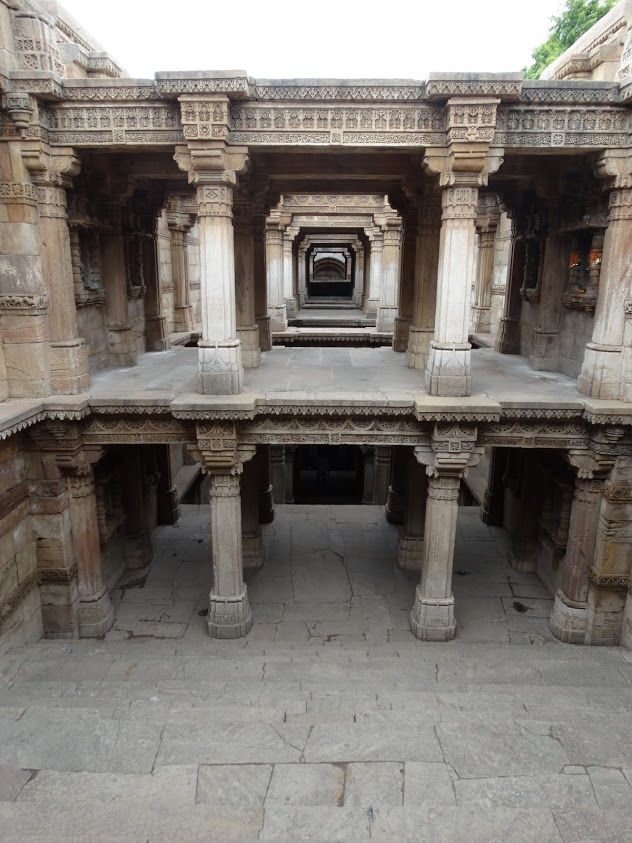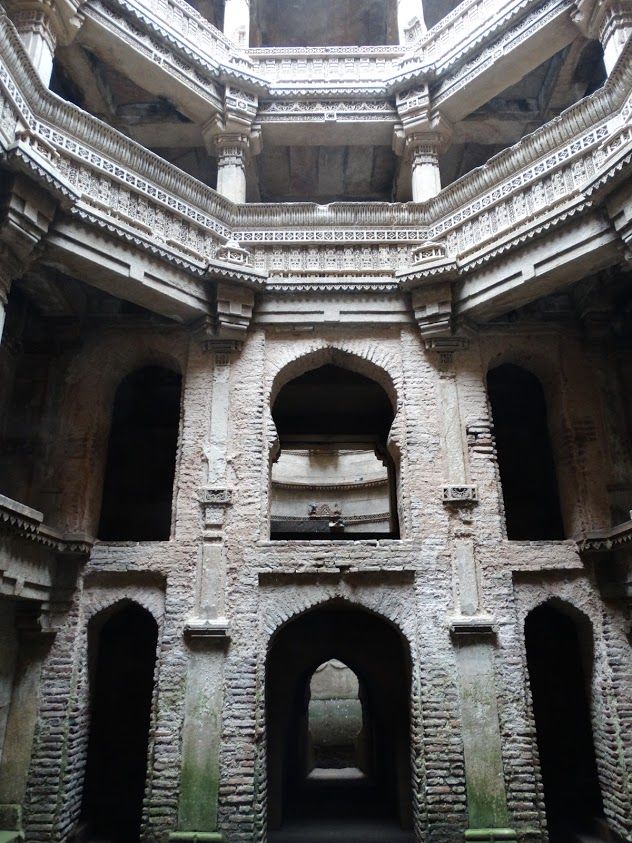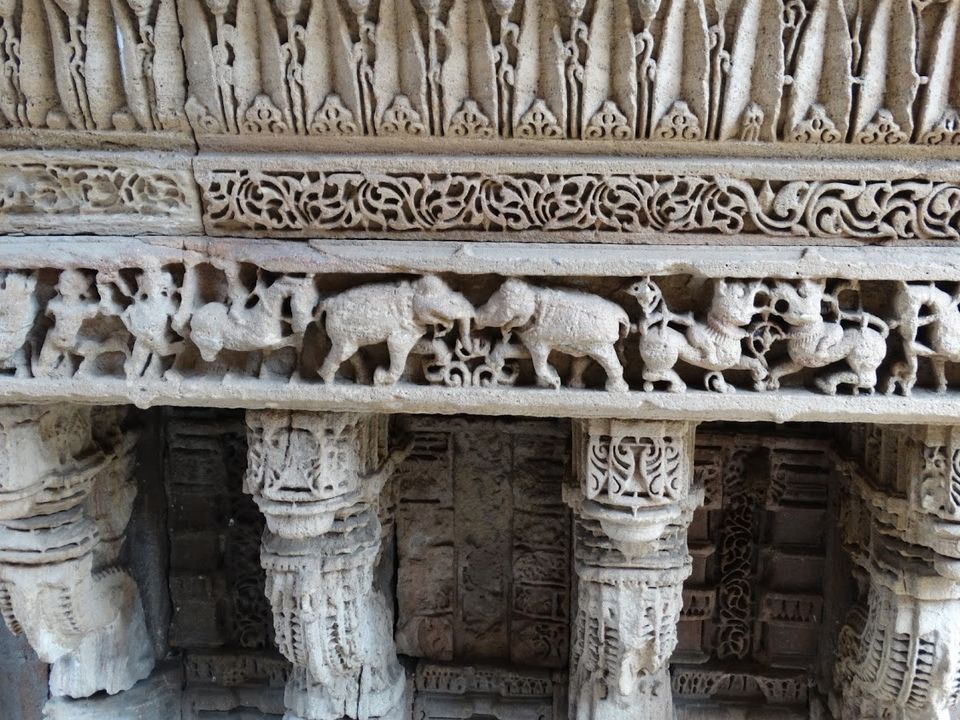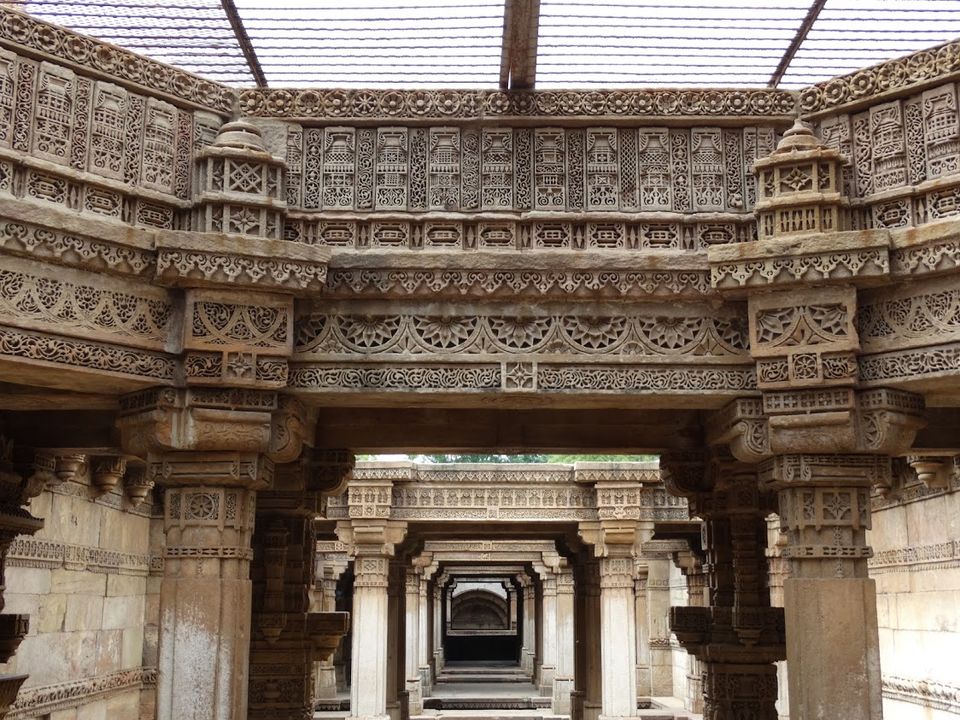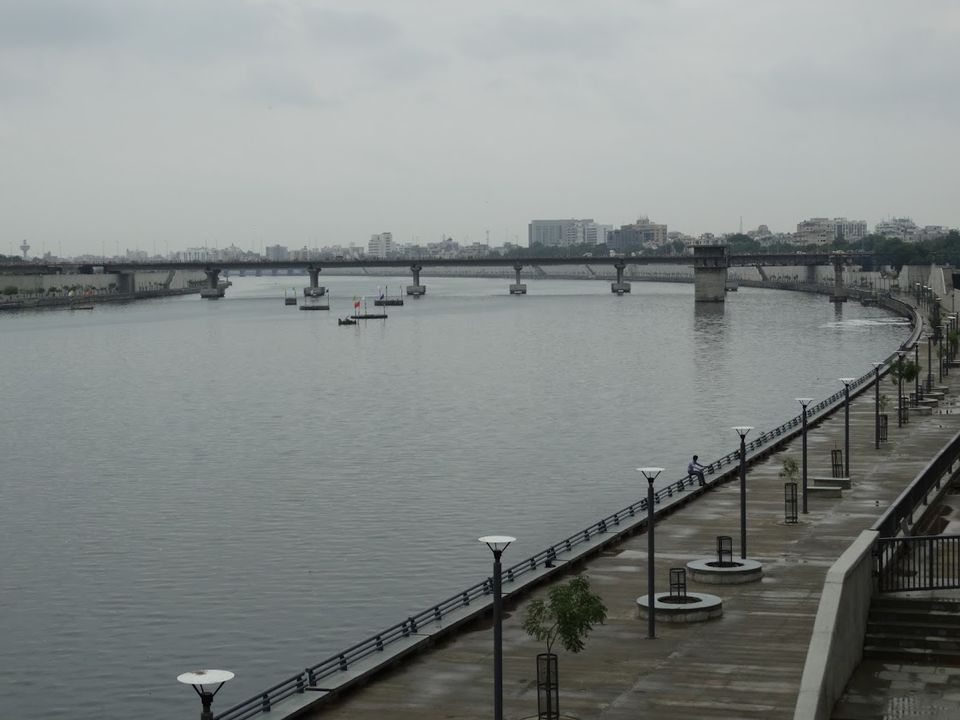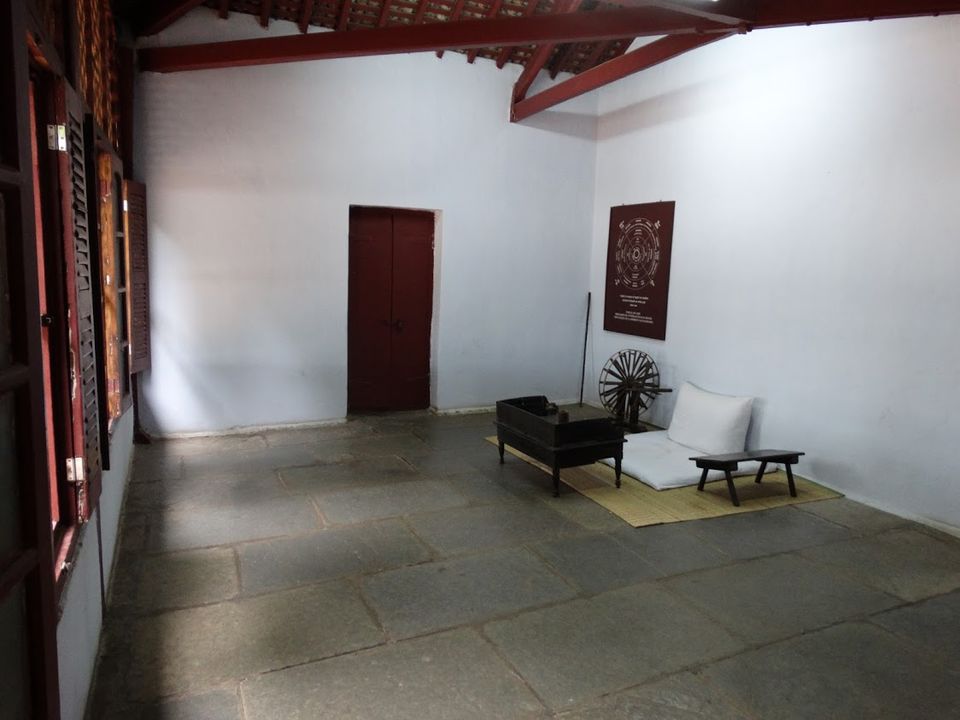 Our day 1 ended successfully with the memories of Ahmedabad and headed towards the Rajasthan. Our first destination in Rajasthan is Chittorgarh.
Day 2:
We have Chittor by early morning at 5 AM and heavy rain welcomed us. We didn't even get down to the road. By the time we reached a man with his auto-rickshaw standing at the bus door and requested us to get into the same. We directly got into the auto and asked this man for any accommodation for freshening up. He took us to the small hotel which is quite decent enough to get the things done. Since we don't have any plans to stay back there, we just paid half of the amount for the room. At the same time, we hired that auto to visit the places in Chittor. He was a very good person, he picked us from the hotel and our trip get kick-started with Rajasthan breakfast Poha and Jalebi on the way.
Chittor is a town in Chittorgarh District of Rajasthan state of India famous for one of the hill forts of Rajasthan which has been designated as a UNESCO heritage site along with 5 other hill forts of Rajasthan under South Asia region. This was the capital of the Mewar dynasty.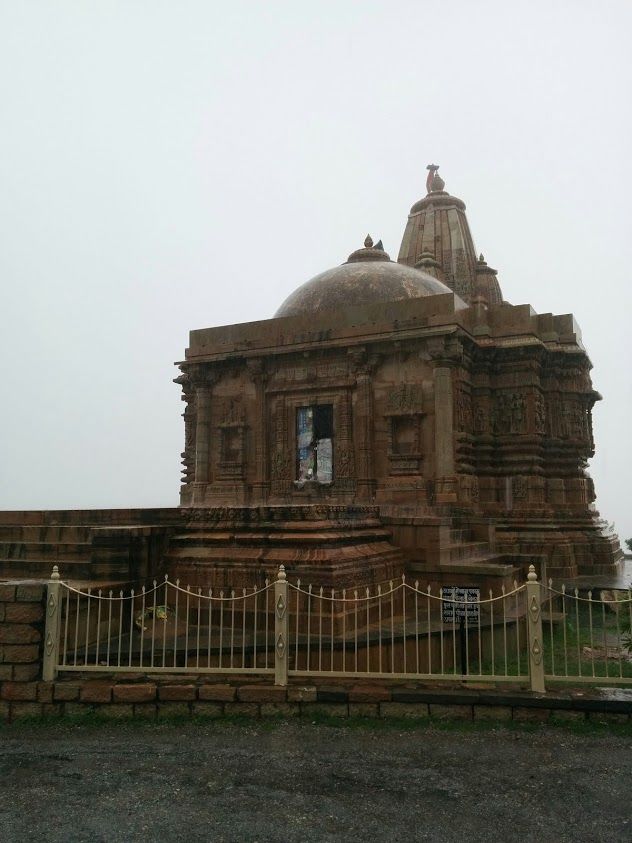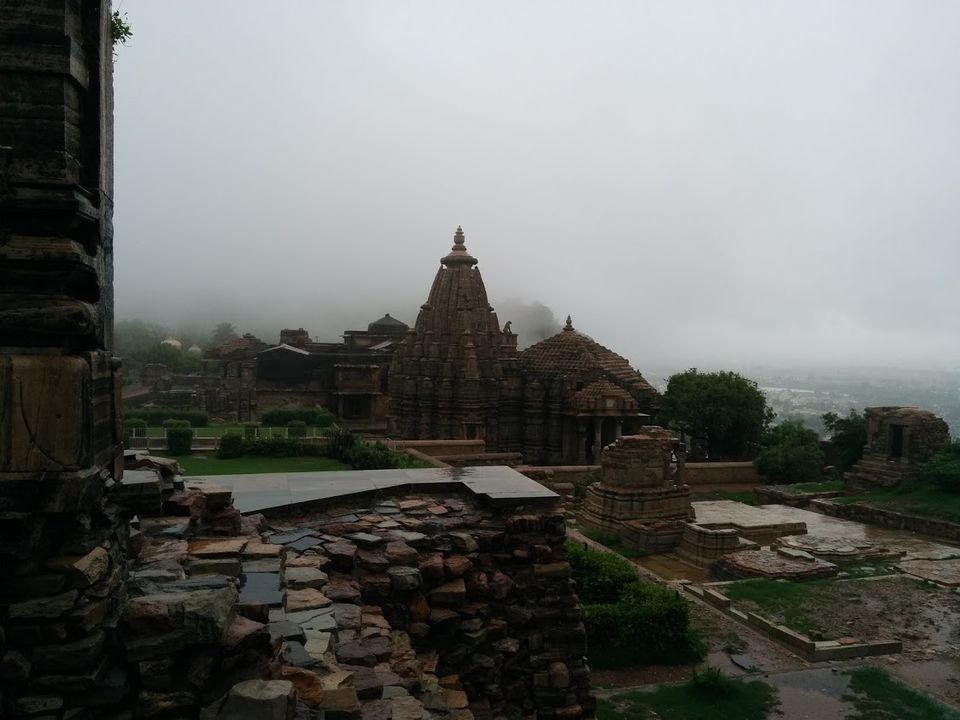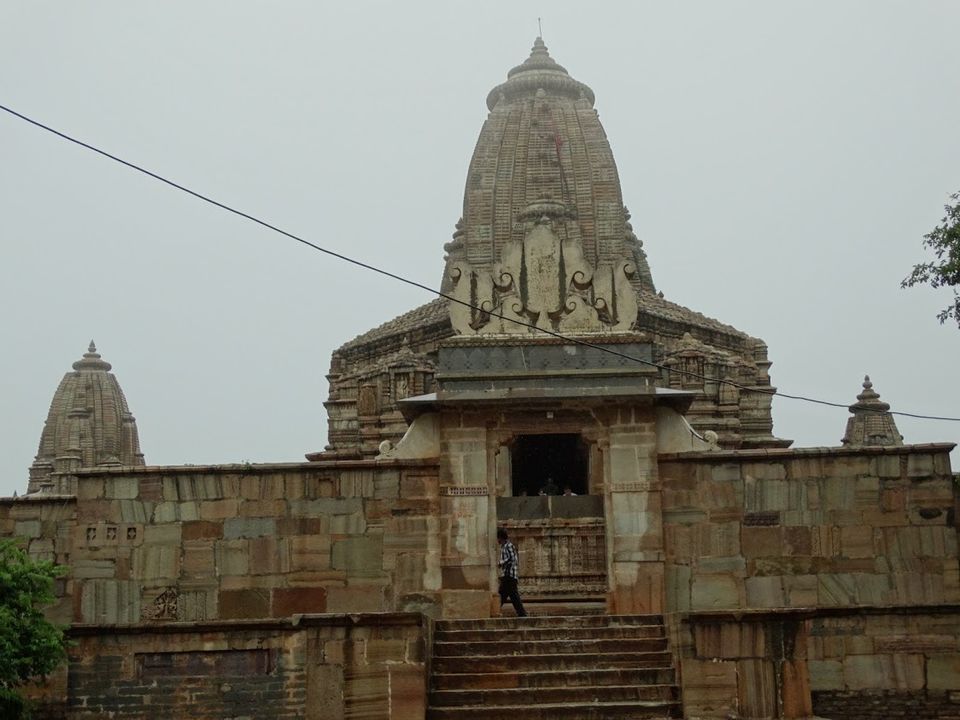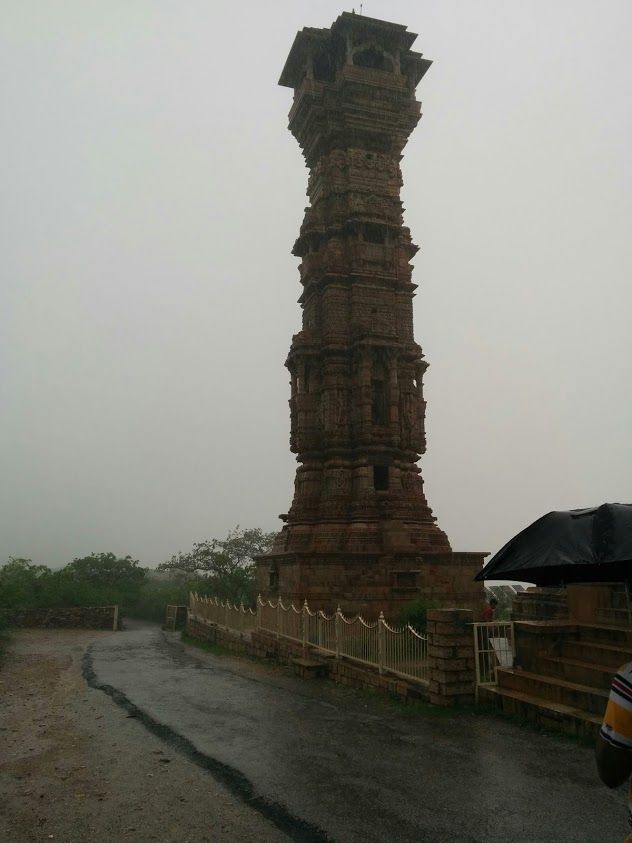 By the time we reached the fort premises, it was still raining. However, we decided to roam irrespective of the weather and kept our mobiles in a plastic cover and started exploring the fort. The man we hired for auto is also a good guide and he explained to us everything in detail throughout our trip. One of the main things about this fort is, it stretched for more than 13 km, it took 2 hours for us to roam even we are in Auto. By 12 PM, the trip to Chittor ended and we have headed towards Railway station to catch our train to Udaipur.
We reached Udaipur by 4 Pm and straight away checked in to the hotel that we booked online. Hotel Archi, near Sukhadia circle, new Fatehpur which was very close to most of the places in Udaipur. We hired a vehicle for that evening to roam around the nearby places.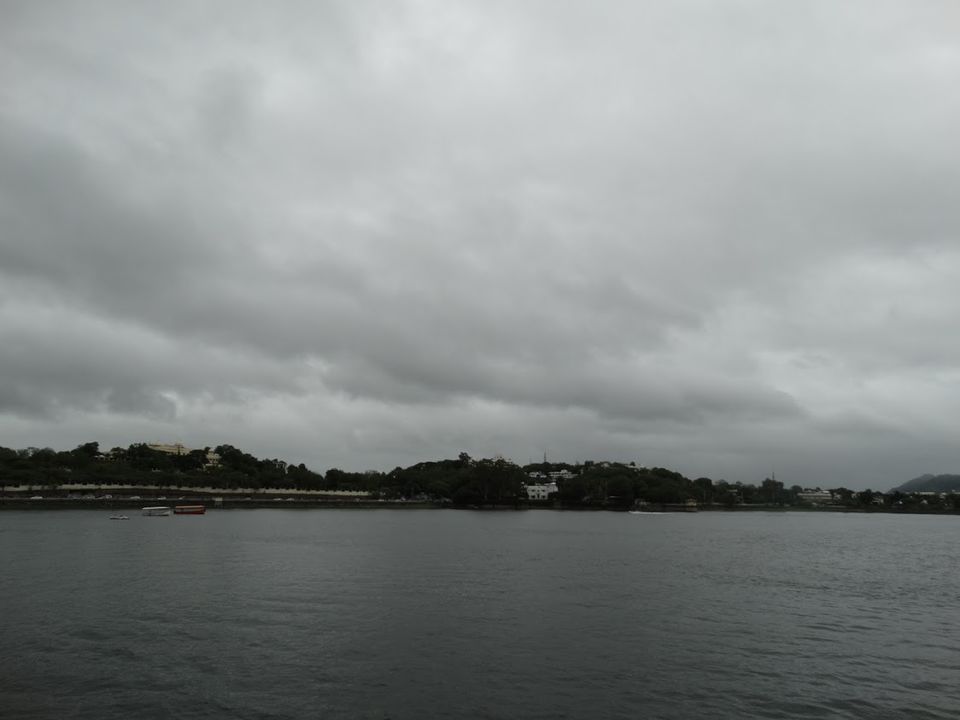 After freshen up, we have started our Udaipur trip with Maharana Smarak followed by Sahelion ki Bari, Jagmandir and then finally Lake Pichola, Bagore ki Haveli, for the cultural events program and ended our first day Udaipur trip.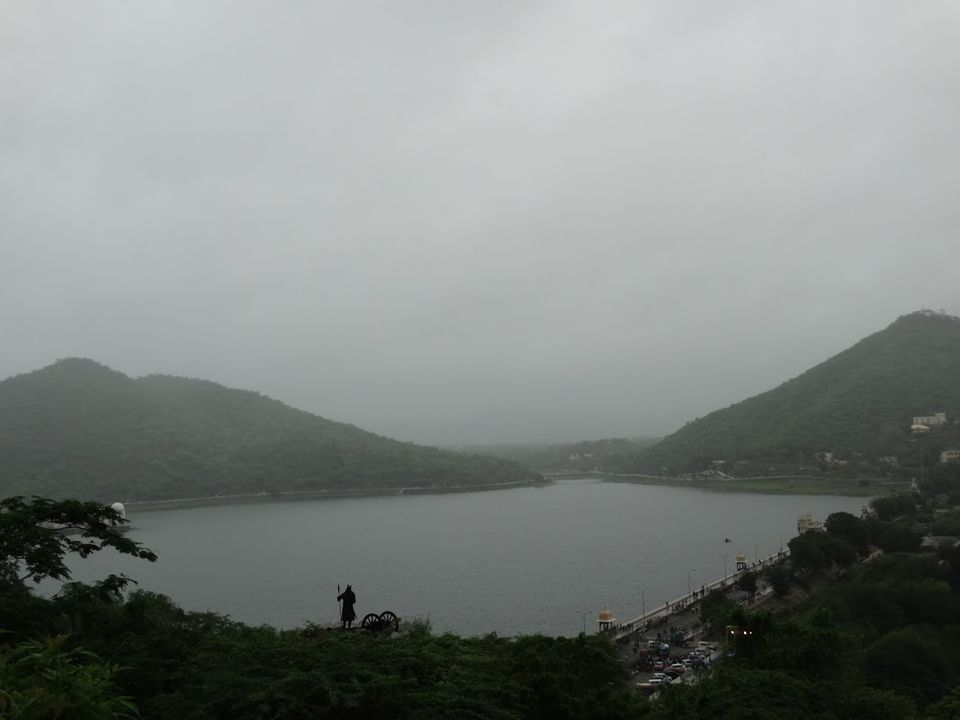 In commemoration of Maharana Pratap, this site was built on a elevated area which gives you a beautiful view of the city and Fateh Sagar lake.
Sahelion ki Bari, one of the beautiful and must-visit places in Udaipur. This was built for the ladies of the royal families which has water fountains with lush green trees that give us pleasant experience.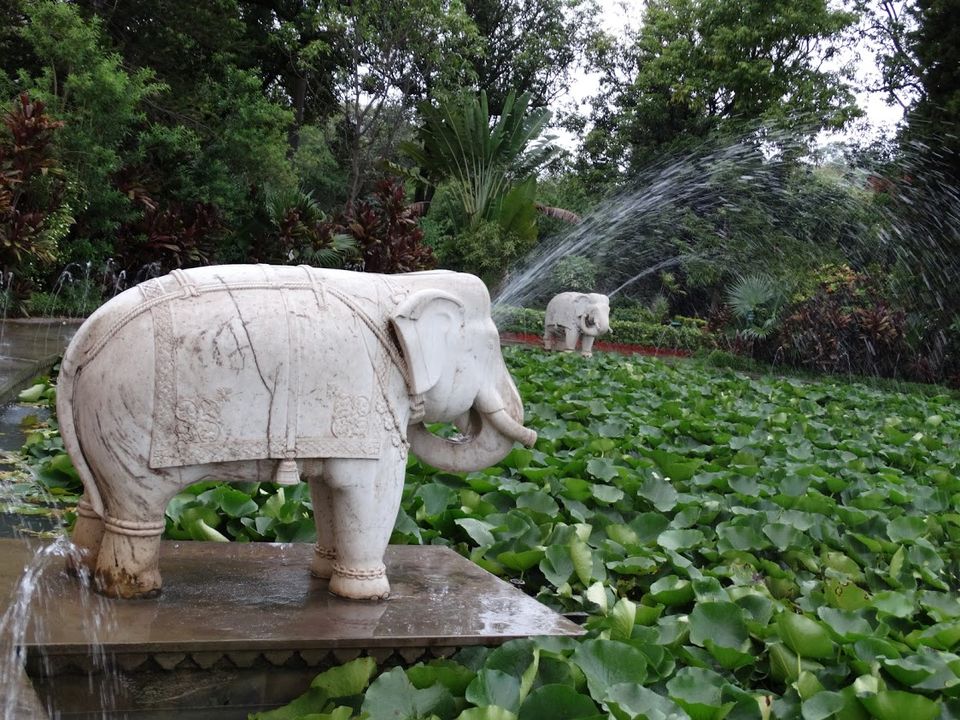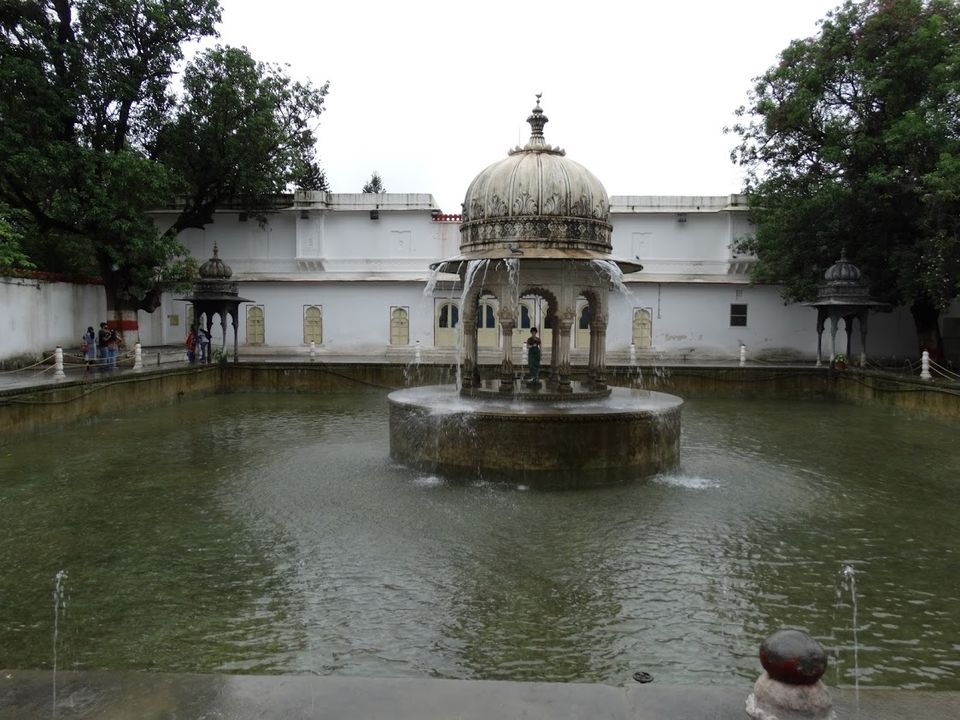 Bagore ki Haveli is a place where the Rajasthan ministry conducts cultural events every evening which depicts the art and culture of the state.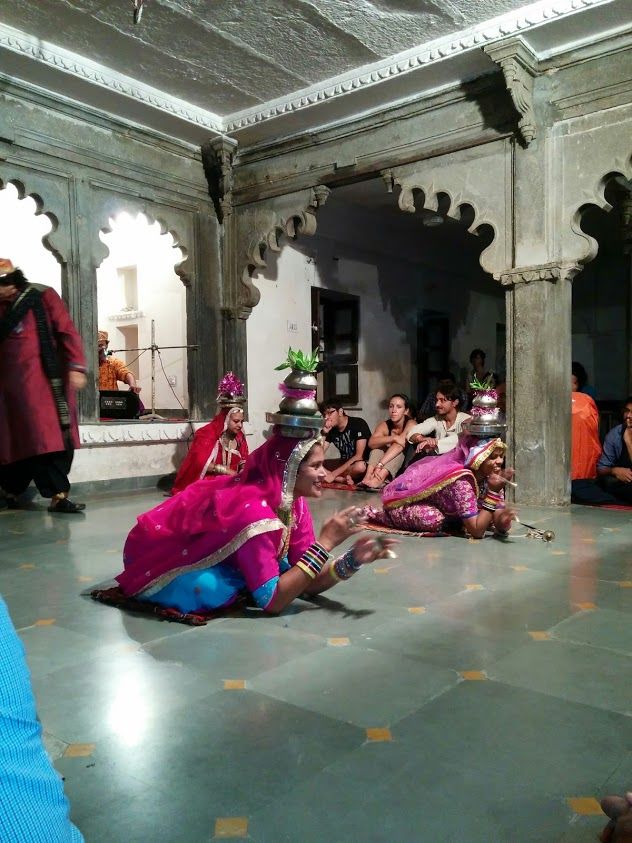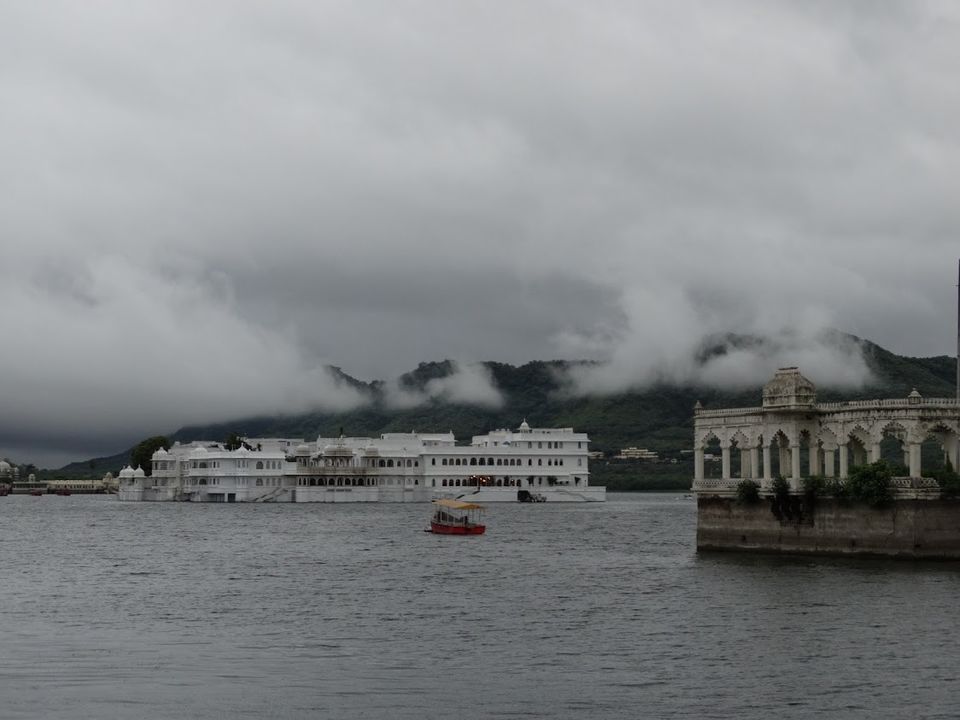 Day 3:
We have the plan to cover a few more places in Udaipur the next day till afternoon as we have the plan to go to Mount Abu. Based on that we have scheduled to visit Sajjangarh palace on that morning. Due to floods, they have stopped vehicle entry to the hilltop. So we decided to reach the hilltop by walk. It took around 90 mins to reach the hilltop. On the way to hilltop, we got a call from the travels saying that the trips to Mount Abu were canceled due to heavy floods. So our Mount Abu trip got canceled.
We reached the hilltop and enjoyed the beautiful view of the Great Aravali range. Sajjangarh Palace is also known as monsoon palace where the king of Mewar used to stay during the monsoon which gives them a clear view of the city and the mountain range.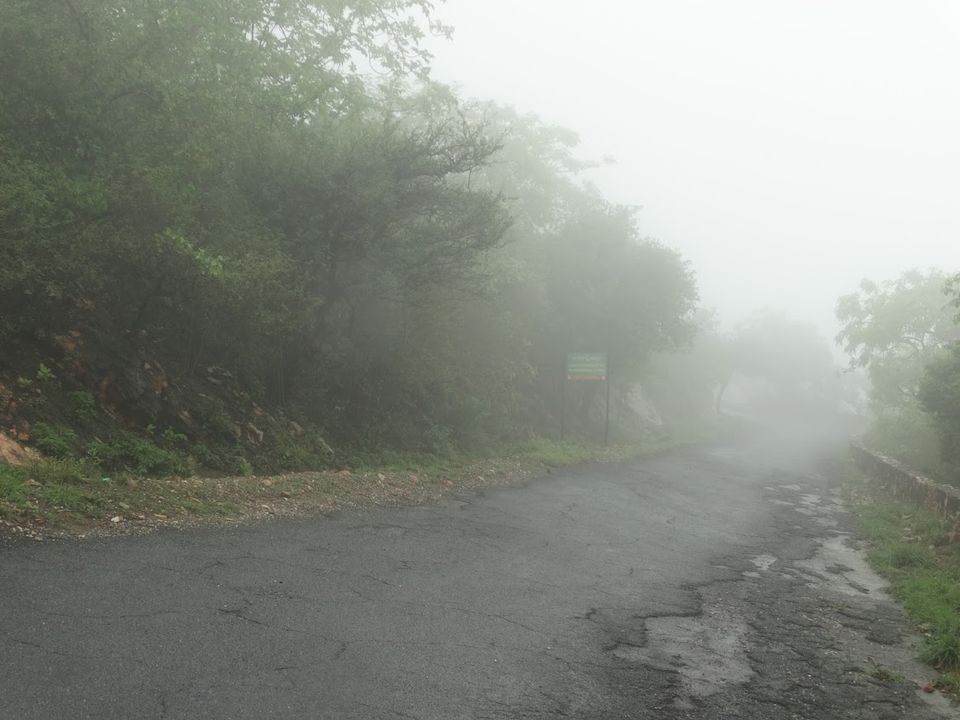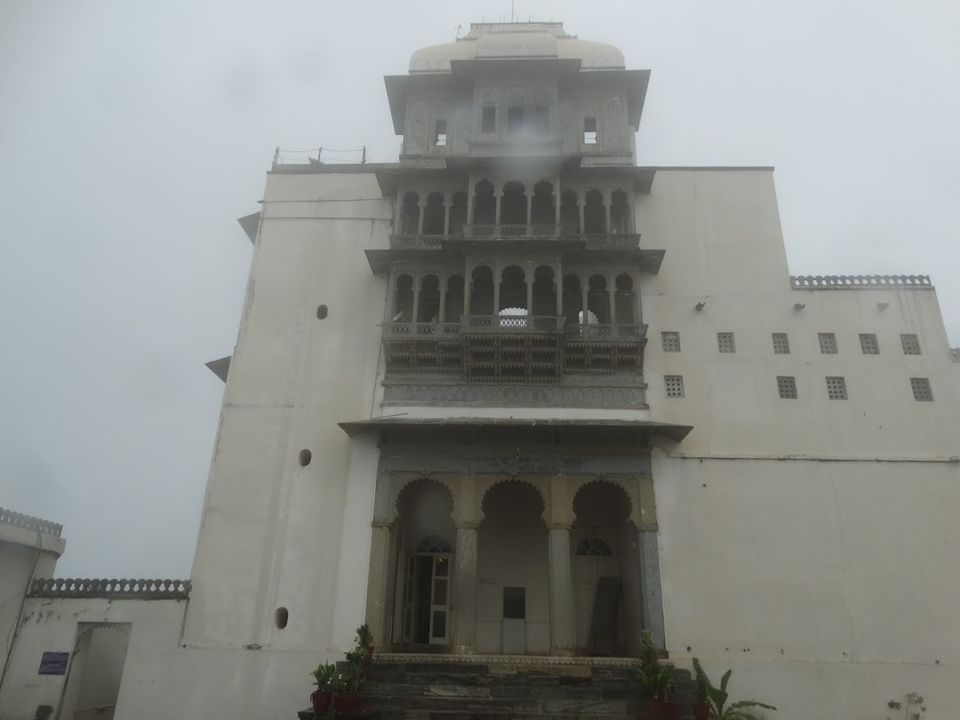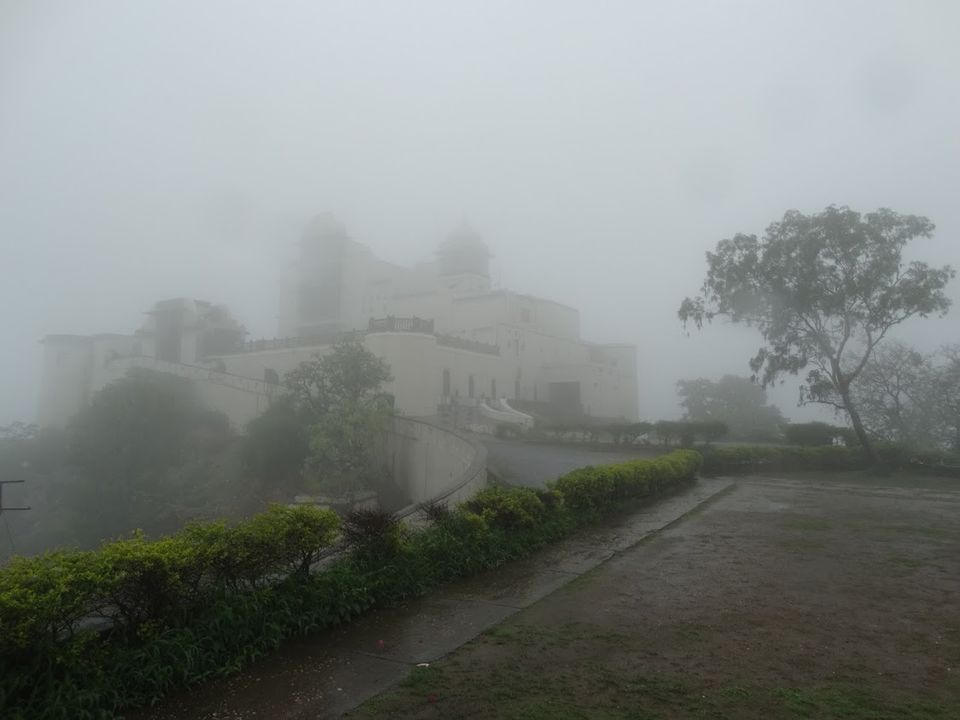 After visiting the Sajjangarh palace, we have headed back to visit City Palace one of the popular destinations in the Udaipur city followed by Karni Mata temple. The temple located on the hilltop and the temple authorities providing ropeway facilities to reach the hilltop. One can experience a beautiful view of the city during the ropeway journey. After darshan, we headed back to our hotel which ended the 2 days in Udaipur. After reached, we had a discussion about whether we can go and visit Mount Abu or stay at Udaipur as we have booked our train tickets to the next destination Jodhpur from Udaipur. After the discussion, we have reached out to the hotel reception and enquired about the options. Later the hotel executive called us and give us a suggestion to visit Haldighati, Kumbhalgarh, Ranakpur which were lying on another side of Udaipur. They also provided a contact for the cab. So we decided to visit these places.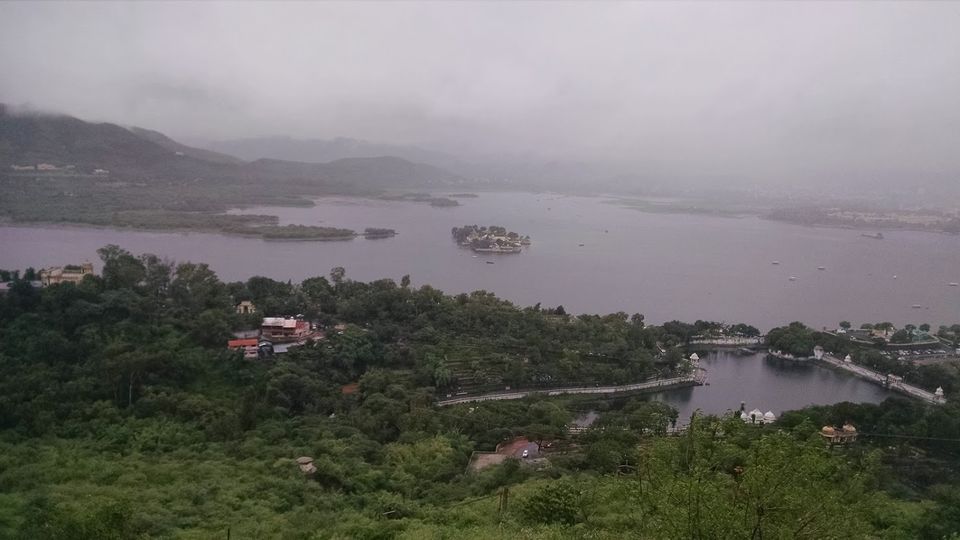 Day 4:
We had our breakfast and started towards Haldighati which was 40 km from the Udaipur. Haldighati is a famous place where the battle between Maharana Pratap and Akbar took place and also it is a famous place where the Maharana Pratap has been rescued by his horse Chetak. The name of this place has been derived due to the presence of yellow color soil at the pass. And also, this place is famous for the Rose plantation and you can find shops selling products based on the Rose flowers.
There is a museum located at Haldighati where we can find weapons used during wartime and also there is a show played by the Museum authorities which shows some important incidents from the Maharana Pratap's life.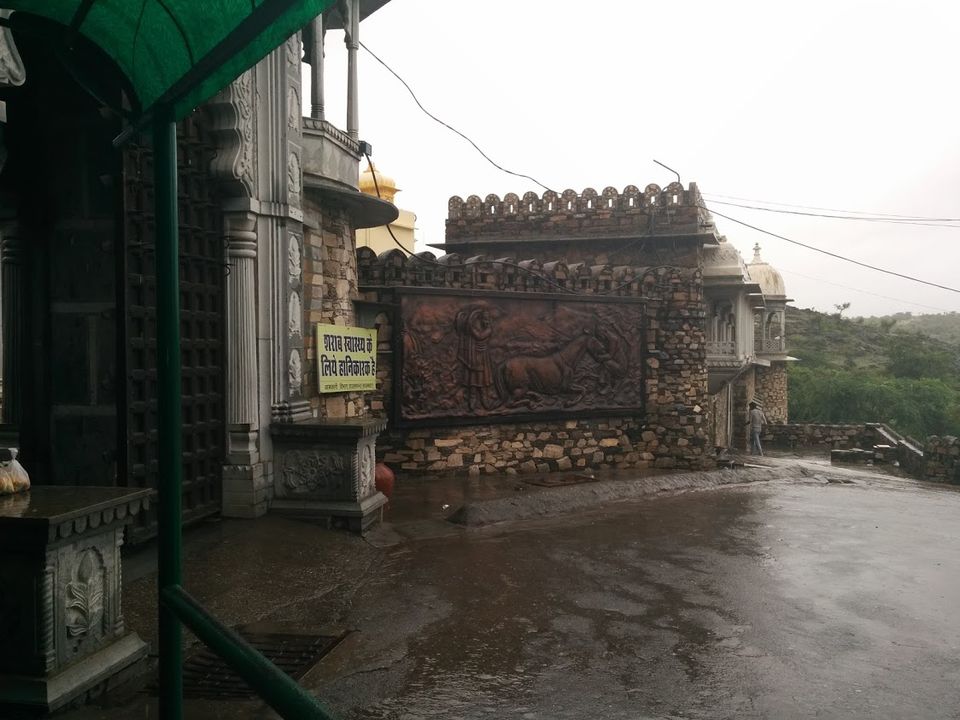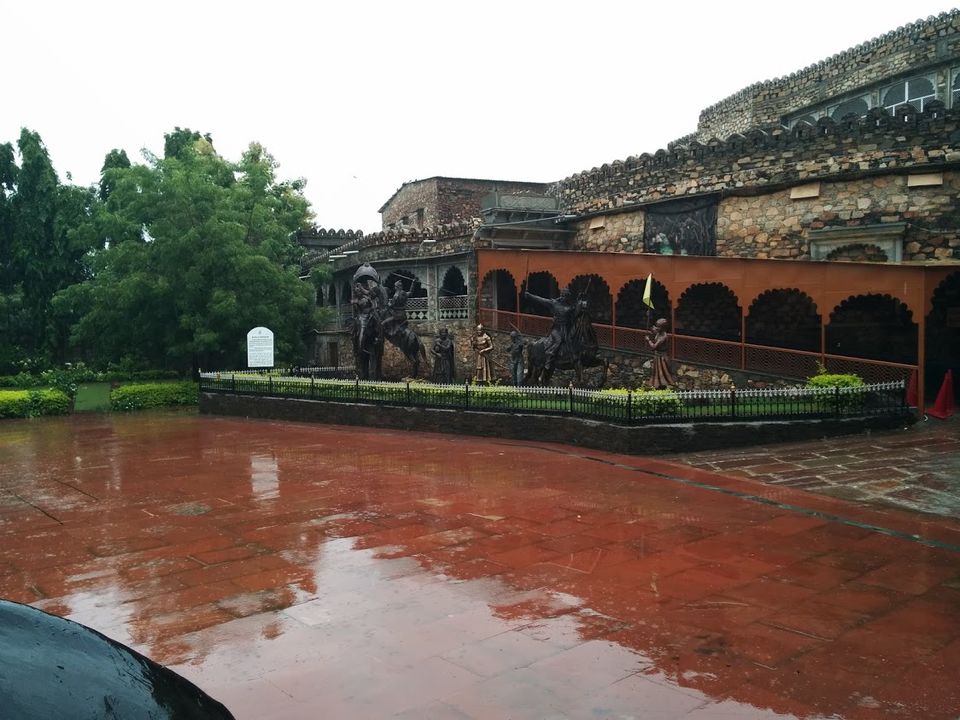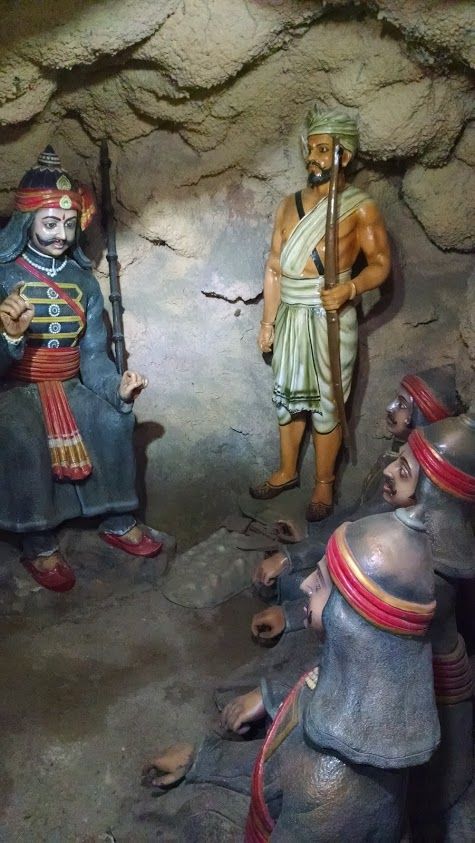 We have then resumed our journey towards Kumbhalgarh, another hill forts of Rajasthan, one of the great kings in India Maharana Pratap born here. The fort was built on a hilltop that was standing at an elevation of more than 1000 Mts. Kumbhalgarh is famous for the second-longest fort wall in the world which is approximately 34 km long. Drizzle welcomes us to the fort and wind flow at the hilltop is also very high at that time.

After spending some time at Kumbhalgarh fort, we headed towards Ranakpur, a Jain pilgrimage center famous for the group of temples and the main attraction in this complex is Chaumukha temple dedicated to Rishabhanatha first Tirthankara in Jainism. After visiting this temple, we have headed towards Falna railway station to catch a train to Jodhpur, our next stop. We have booked our hotel in Jodhpur and checked into the same. As it was already late, we had our dinner in a nearby hotel and took rest for that day.
Day 5:
We started our day with breakfast in the hotel and hired an auto to roam around the places in Jodhpur for one day. Our first stop is The Umaid Bhawan Palace which is one of the richest palaces in the world which was named after Maharaja Umaid Singh. Currently, this part of this palace being managed by the Taj hotels and parts of the palace still being used by the king's family and another part was converted into the Museum.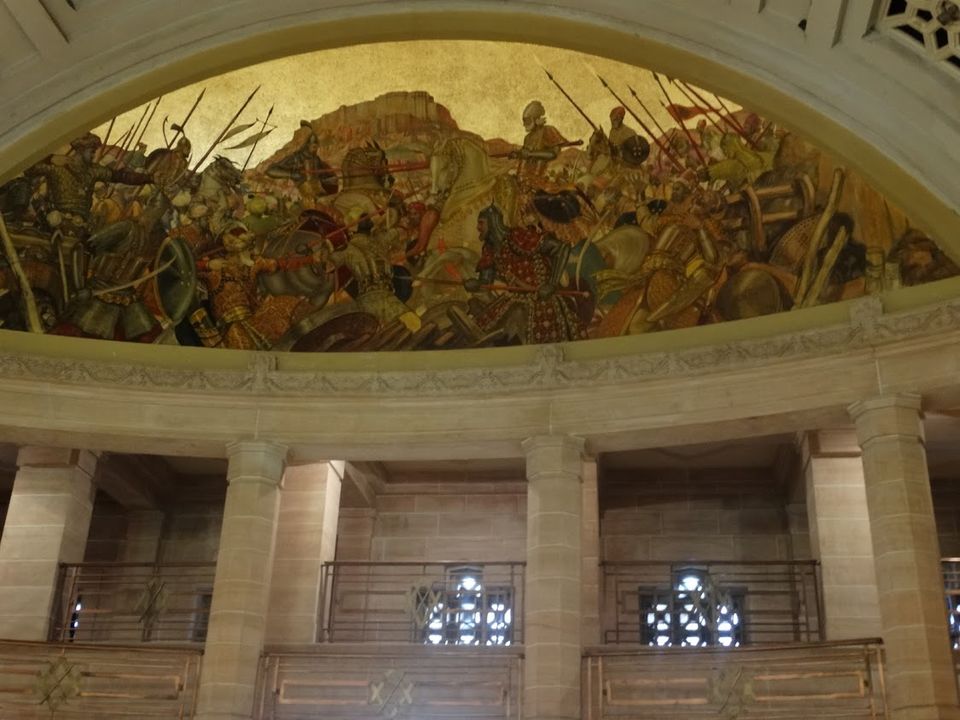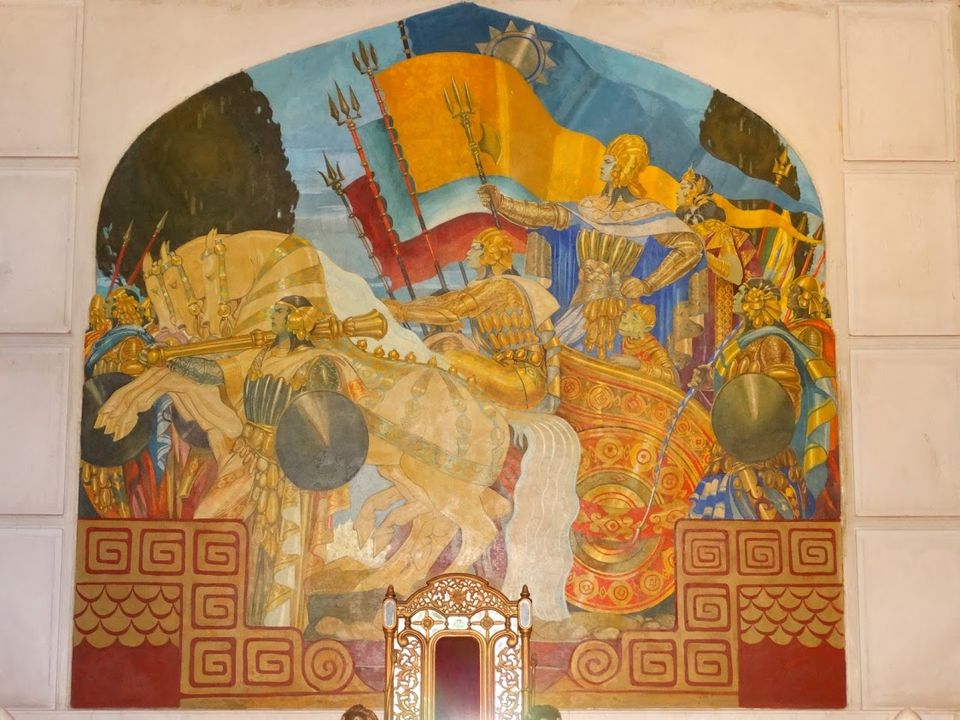 After the palace visit, we headed towards the Mehrangarh fort one of the largest forts in Indian built by Rao Jodha in the 15th Century. The fort was built at an elevation so that the city is completely visible if we go to fort top. Jaswant Thada our next stop followed by Ghantaghar famous for the market and we had snacks and headed back to our hotel. With this our Jodhpur trip comes to an end and our next destination is Jaisalmer. We have booked our train tickets to Jaisalmer and reached the same by early morning at 06 AM.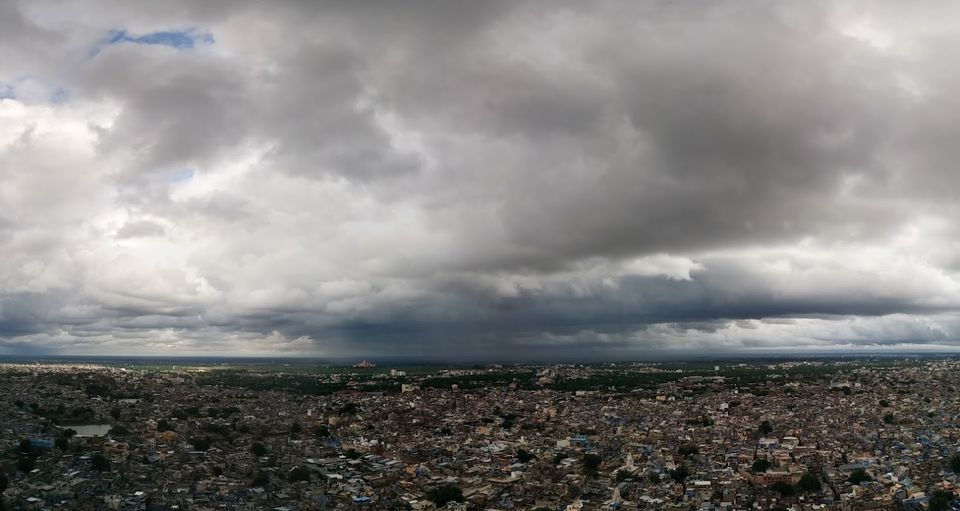 Day 6:
By the time we reached Jaisalmer, it was heavy raining and we don't have any prior hotel booking in Jaisalmer. After browsing a few hotels on the internet, we found a hotel near to the fort which was very cheap and decent. We had our breakfast in the hotel itself and visited Jaisalmer fort, Janana Jawahir Palace, Patwan Kotani ki Haveli, and Gadisar Lake.
Jaisalmer Fort is one of the hill forts of Rajasthan which is also known as Sonar Quila or Golden Fort due to material yellow sandstone used for its construction. Most of the city's population still residing in this fort which makes this fort unique from remaining forts in Rajasthan.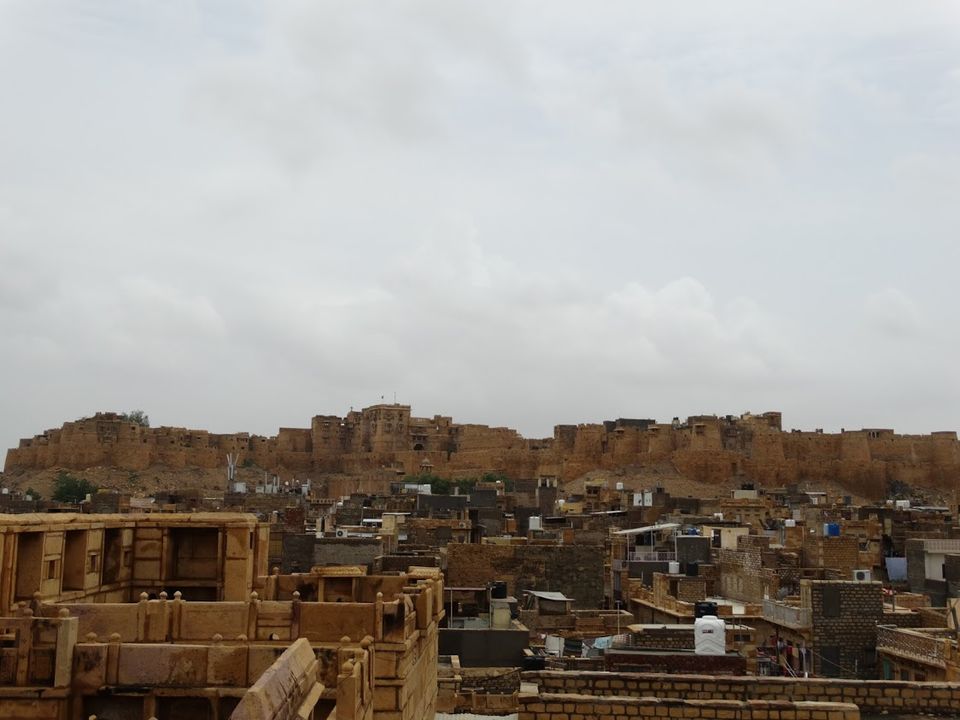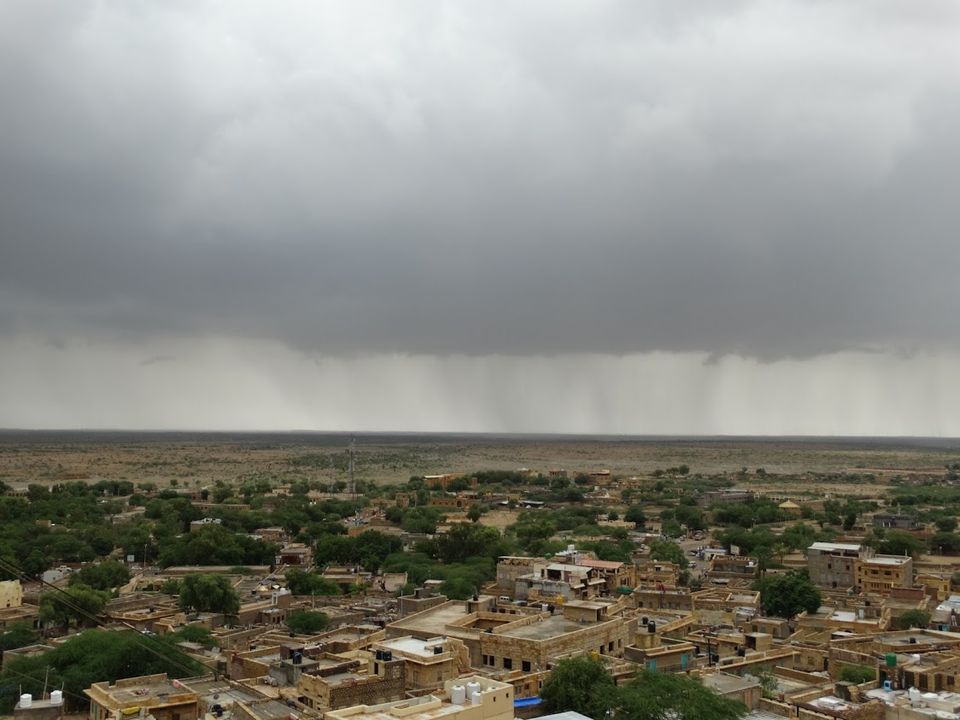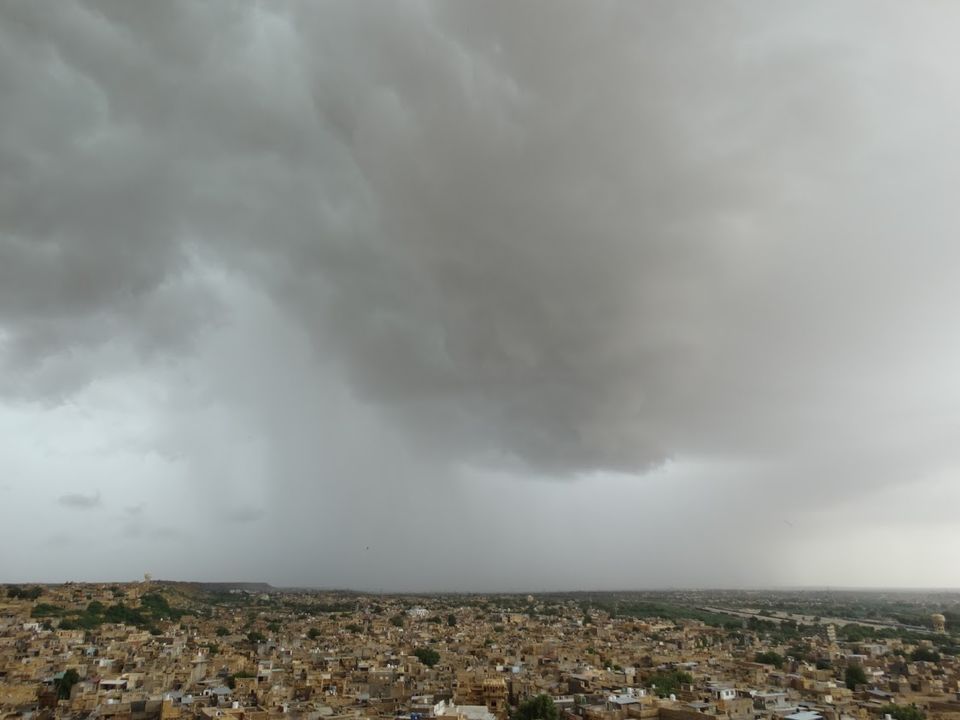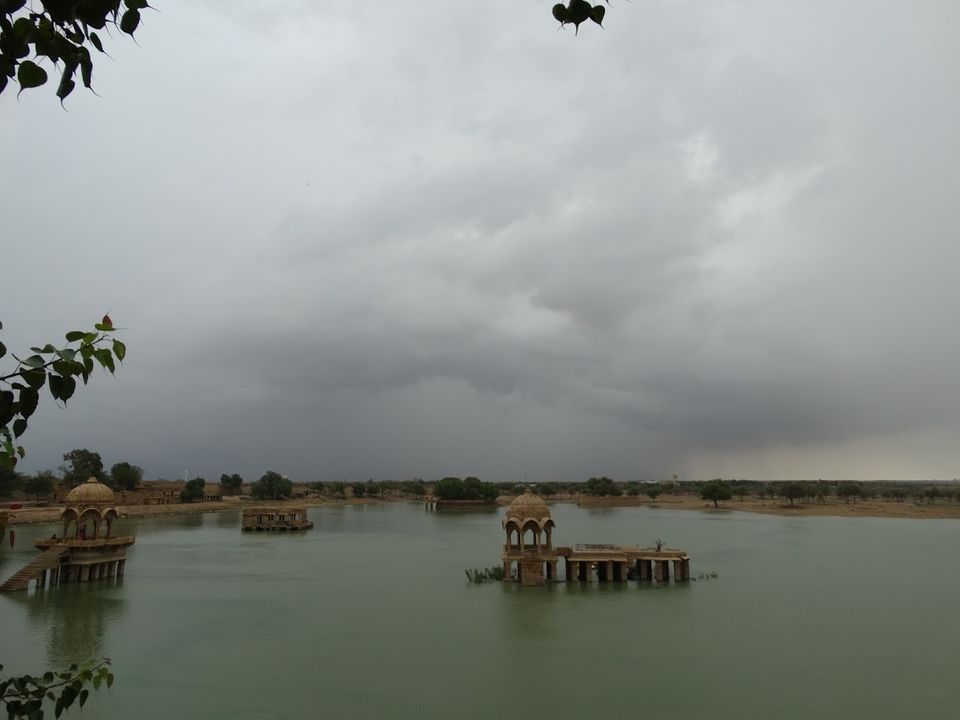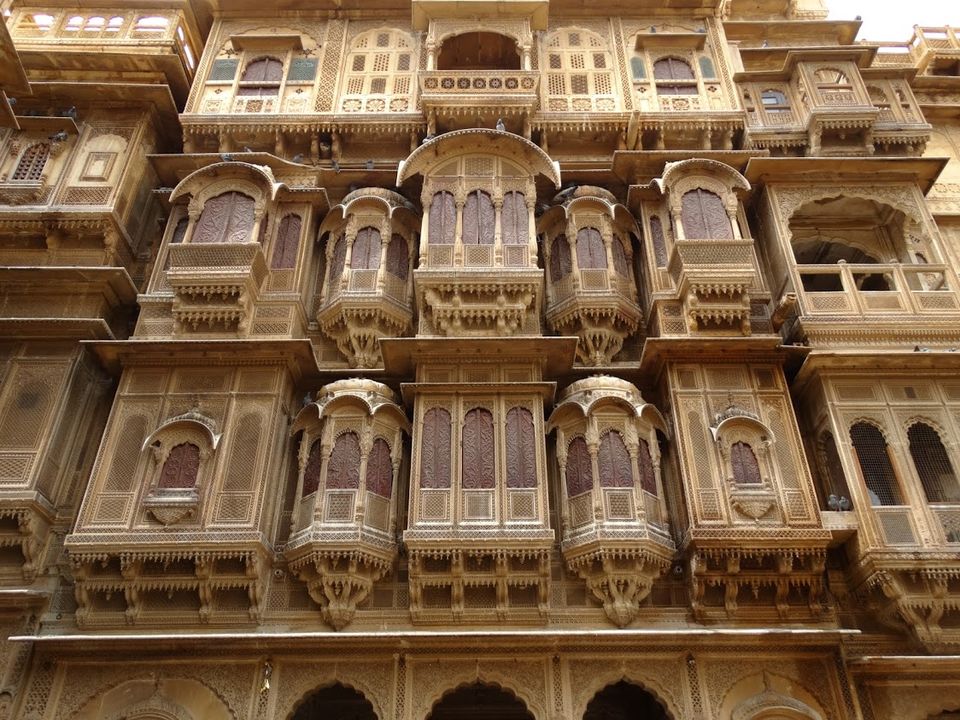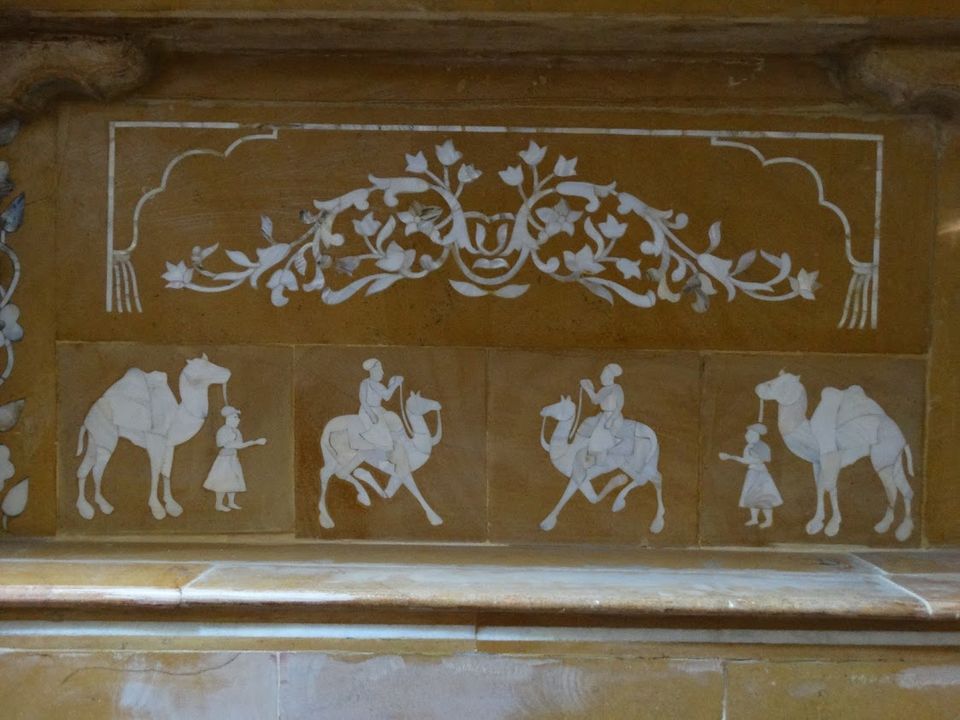 We have a plan to go for Desert Safari but due to some confusion, we missed that opportunity.
Things to do in Jaisalmer:
1. Desert Safari and plan to attend the Desert festival in the month of February.
2. Plan to travel in the morning, preferably train journey to reach Jaisalmer, so that you will enjoy the desert view.
We have booked our train to Bikaner which is our next destination reached the next day morning.
Day 7:
We checked into the hotel and rest for some time. We started our Bikaner trip with Junagarh Fort followed by Lalgarh Palace, Camel Farm and then finally went to Camel Safari at Raisar.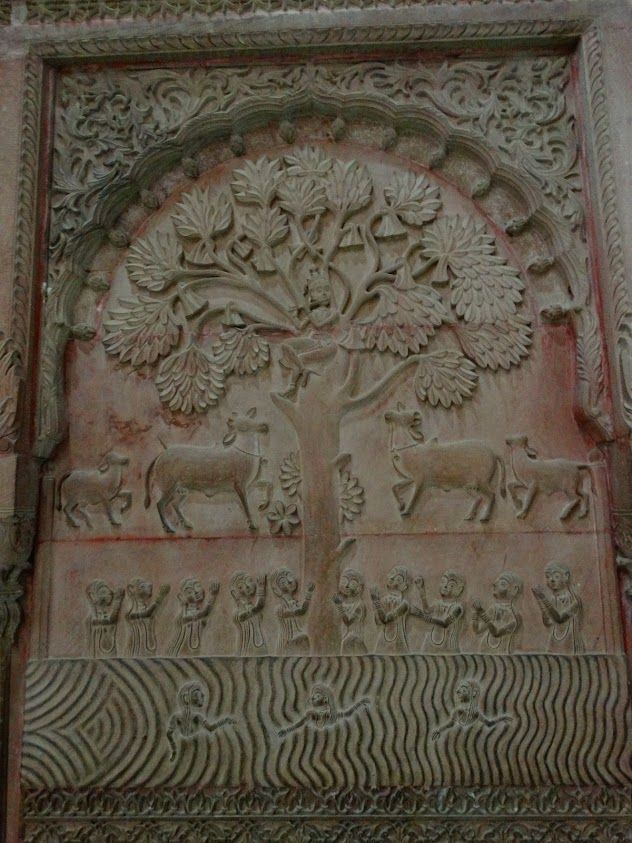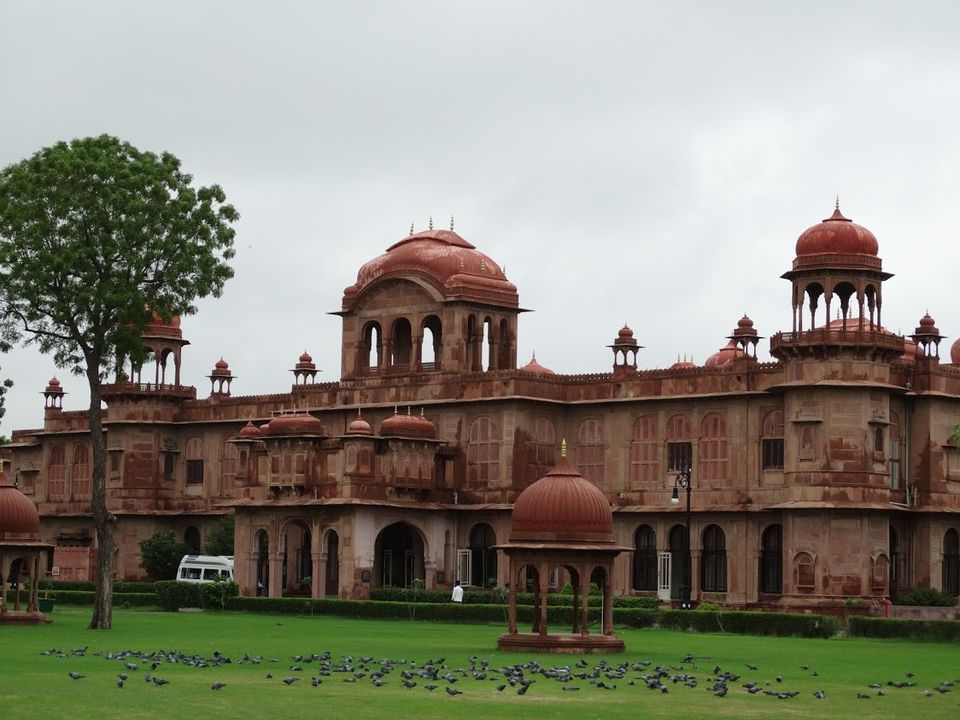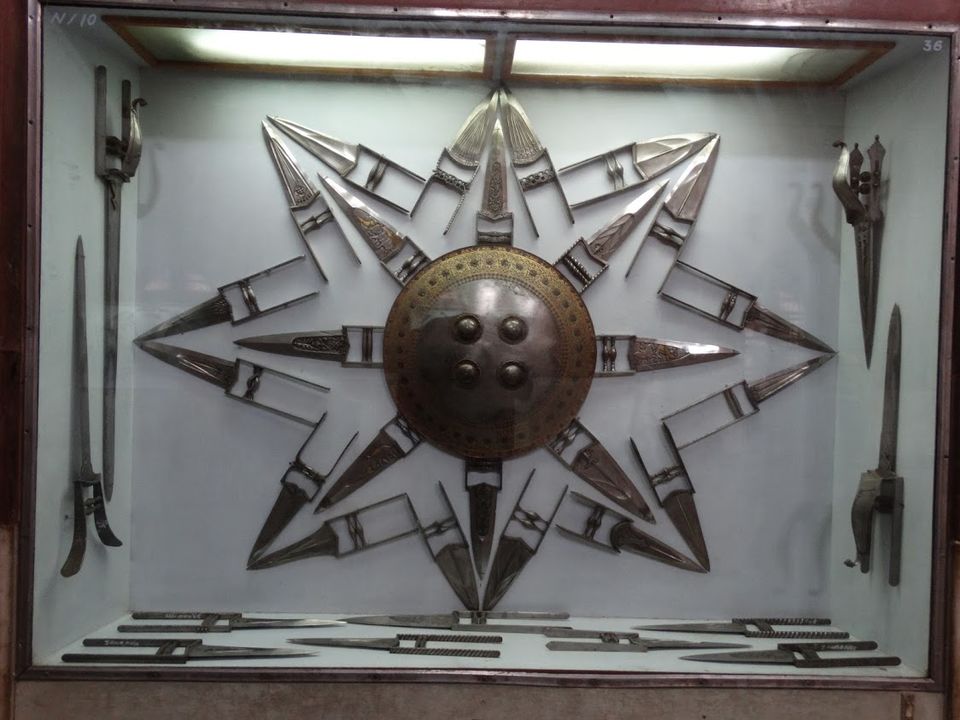 National Research Centre for Camel is also known Camel Farm is Government operating body famous for different breeds of Camel and the Camel products.
We can find Camel Milk products as well in this farm.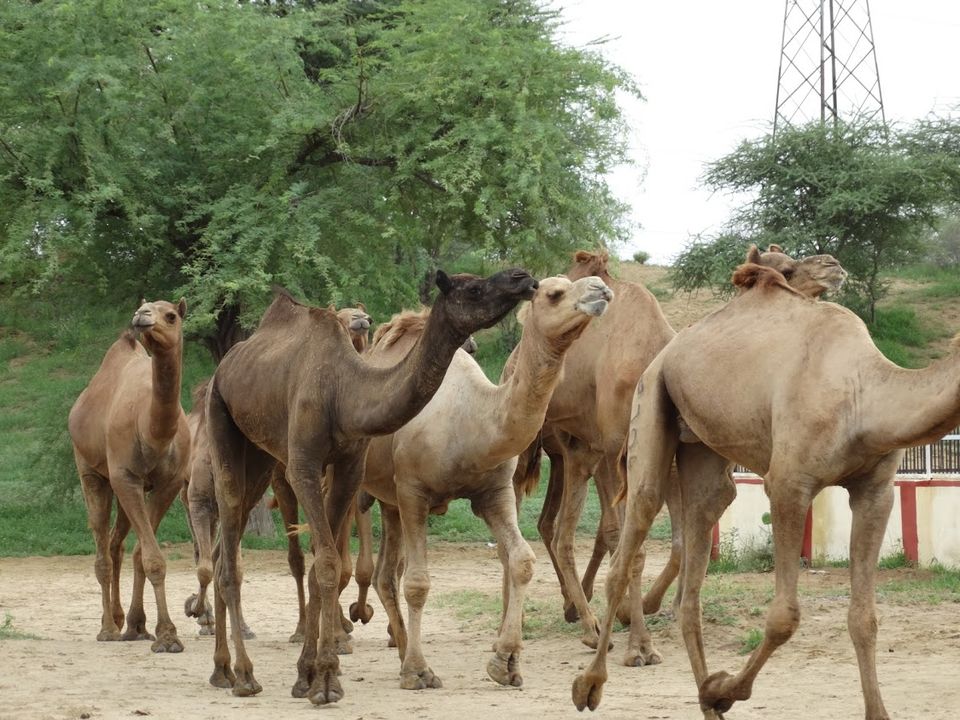 Since we missed out Camel Safari in Jaisalmer, we have planned this activity in Raisar, a small place in the outskirts of the Bikaner. We took a Camel cart and a camel for Safari which took around 1 -1 1/2 hour.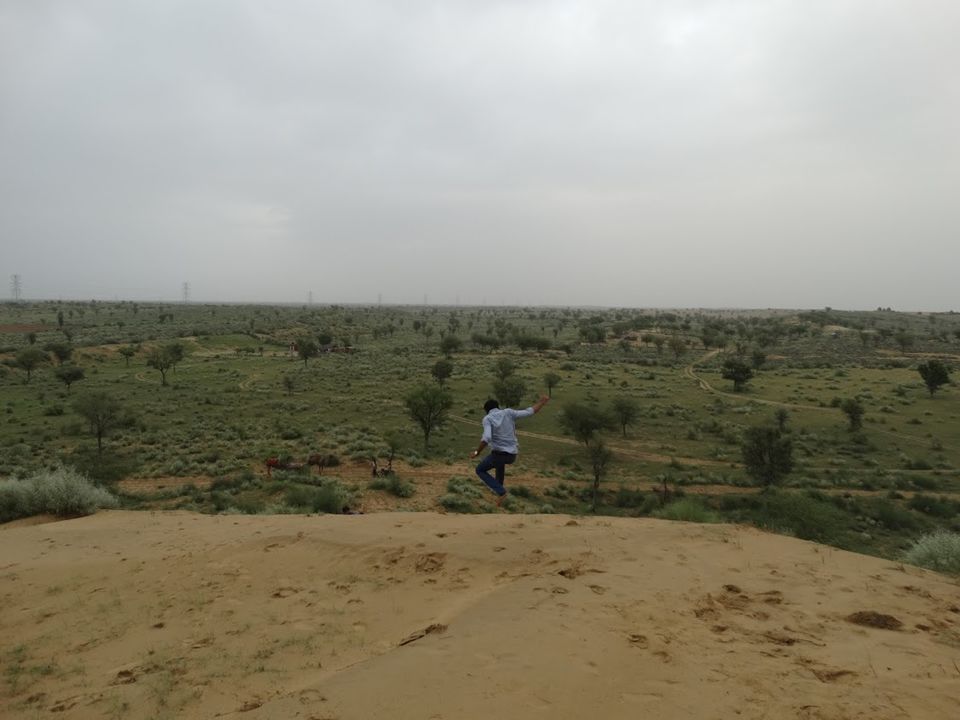 We headed towards Jaipur which is our final destination in our Rajasthan trip and reached by next day morning.
Day 8:
We have a flight to board at 4 PM from Jaipur. So we have decided to cover the below places in Jaipur.
Jaigarh fort, located on one of the peaks of the Aravalli range of hills is built about 400 m which provides an excellent of view of Aravalli hills and the Amer Fort.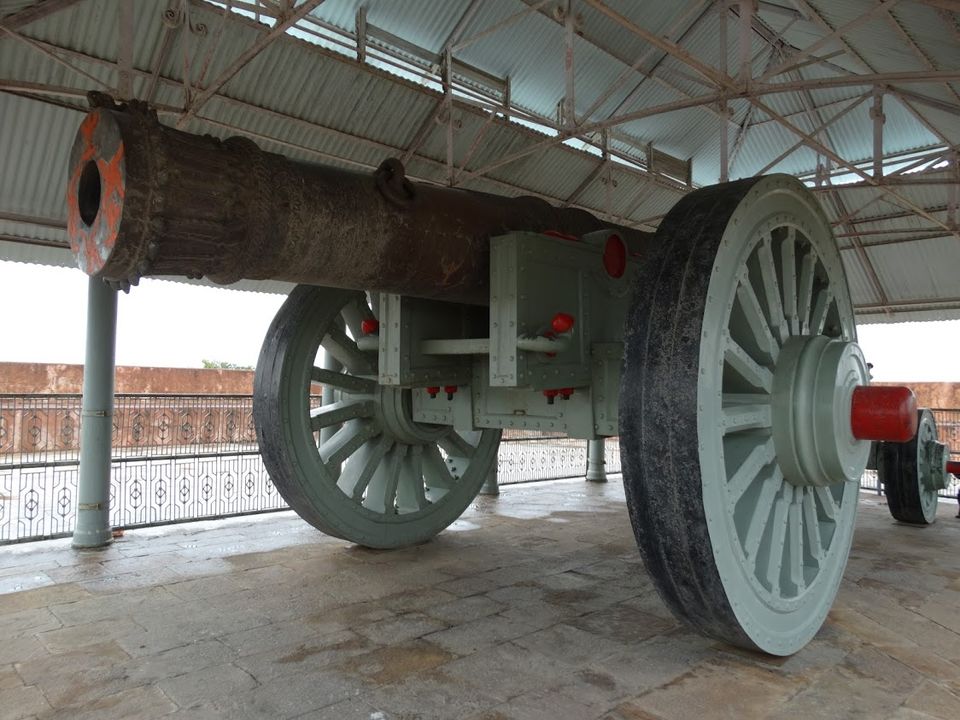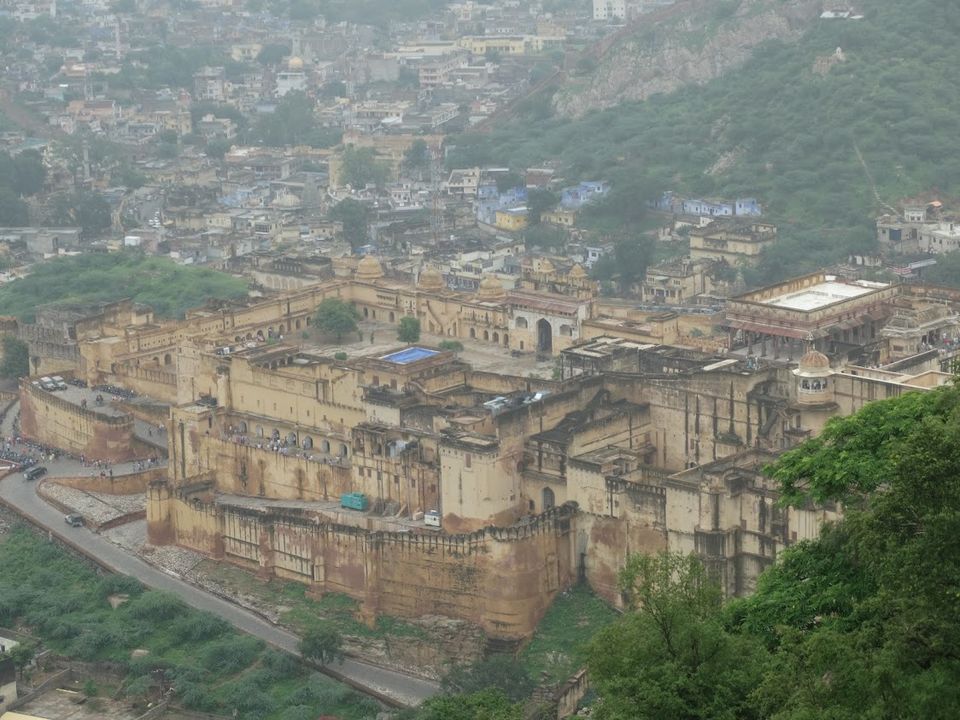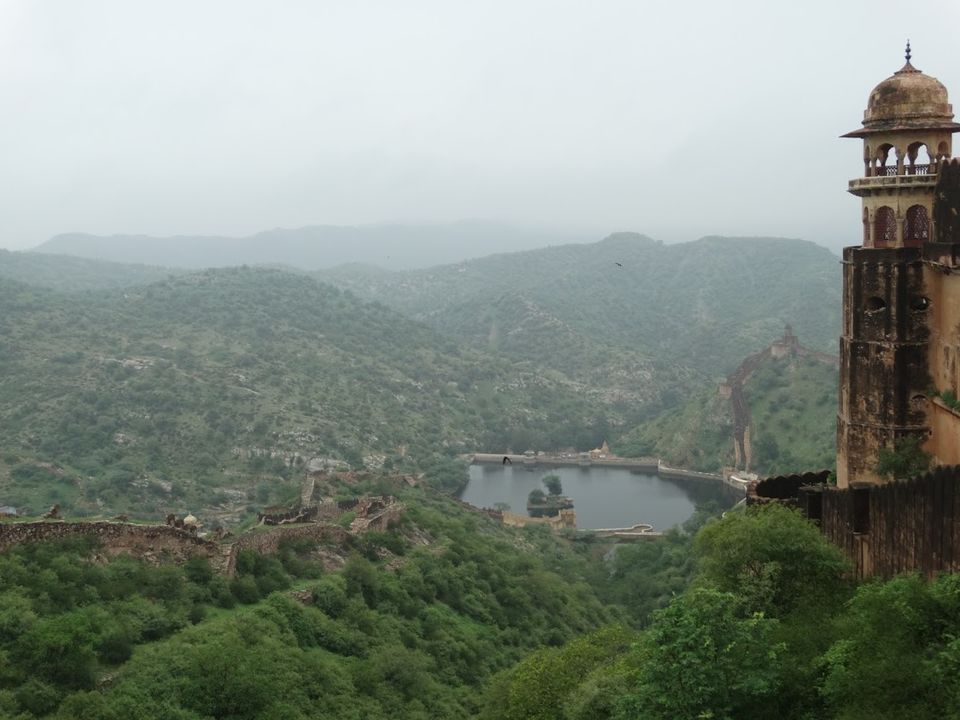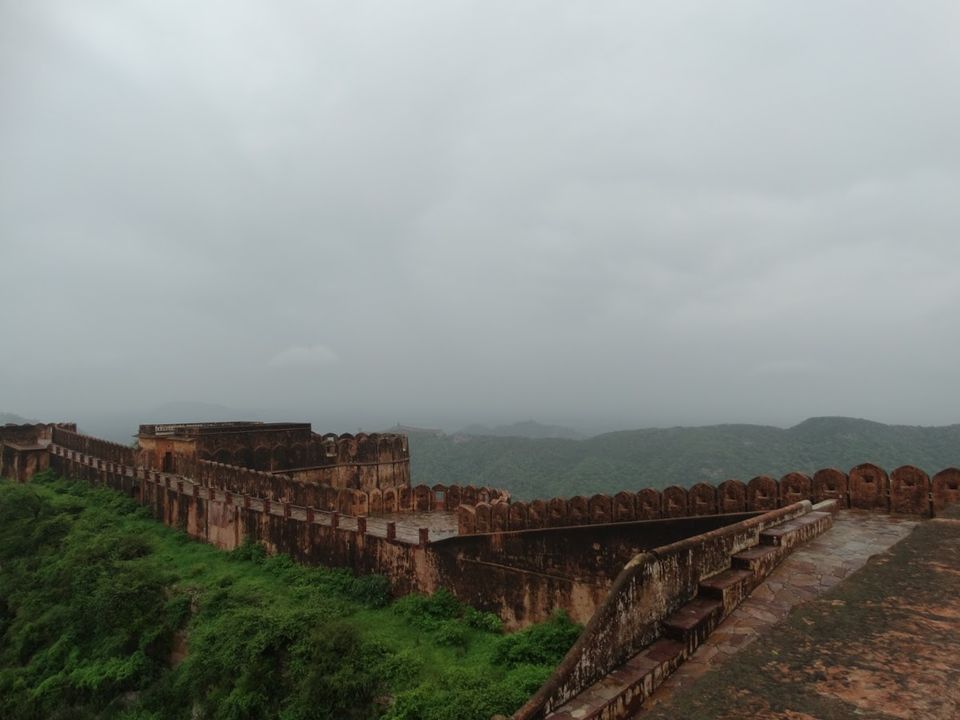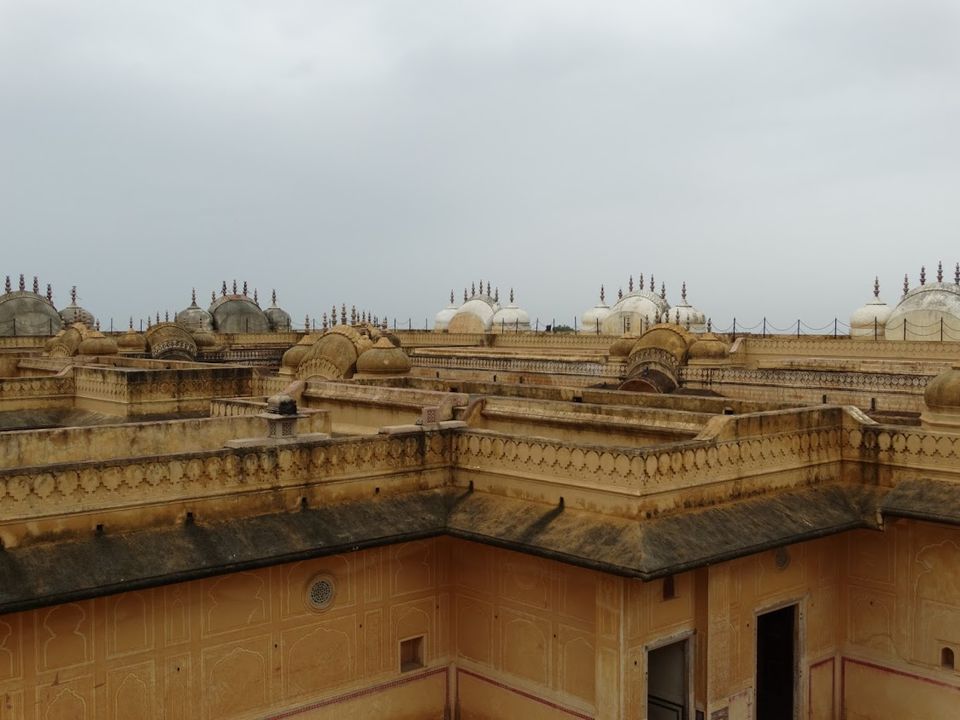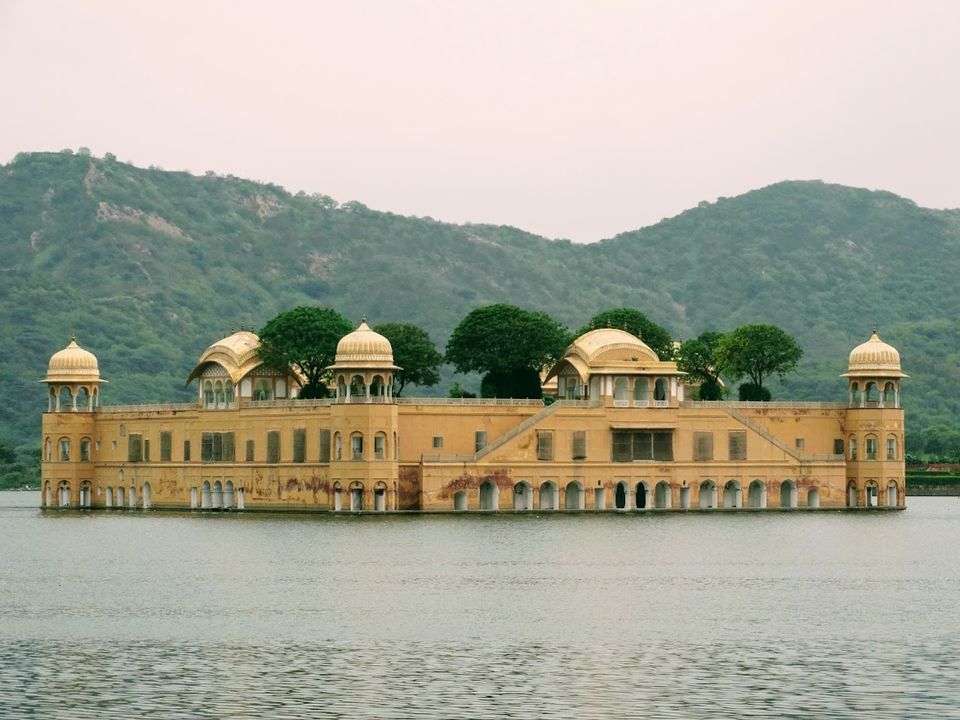 Hawa Mahal is one of the famous tourist in the City of Jaipur constructed with red and pink sandstone.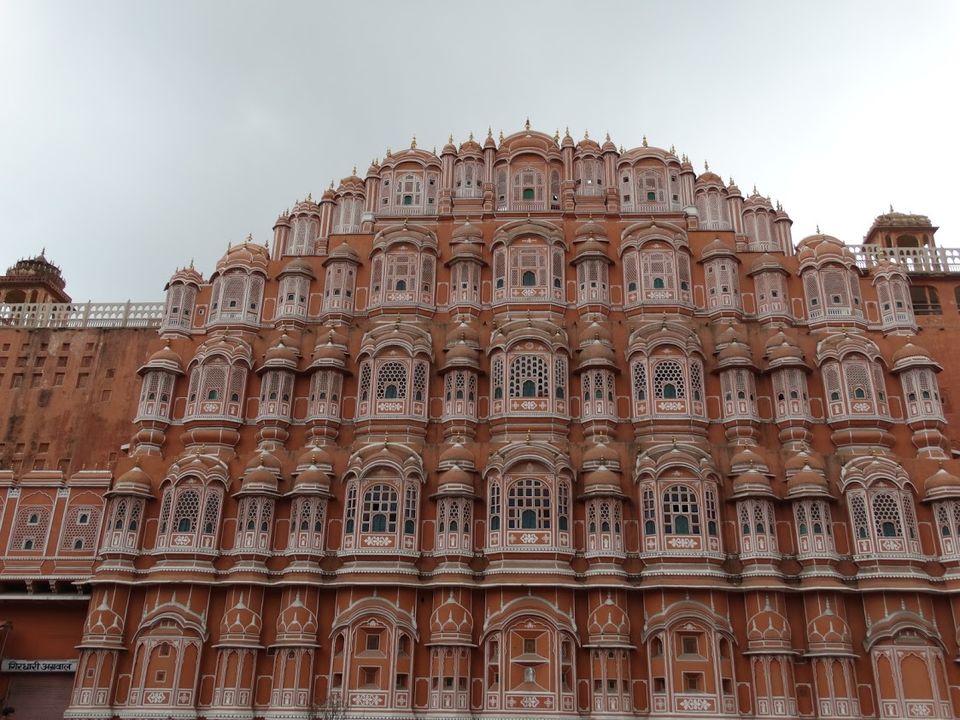 Jantar Mantar is an observatory located inside the City and UNESCO World Heritage site. Group of astronomical instruments exists in the complex and it is also home of one of the world's largest stone sundial.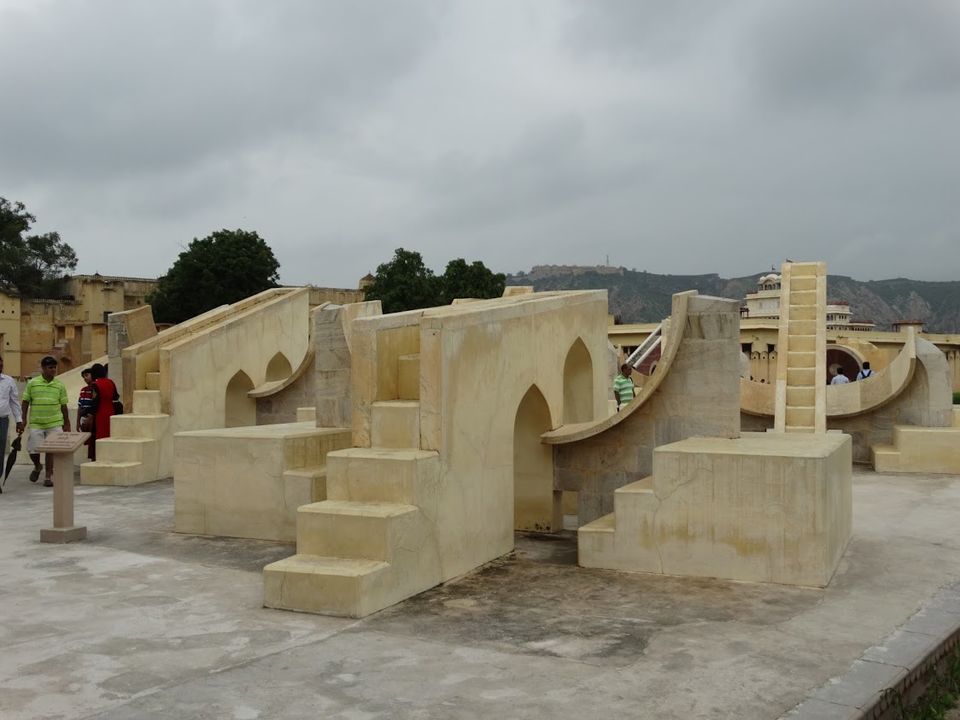 Here are few other places one should visit Amber Fort and Nahargarh Fort, but we missed this places as we ran out of time.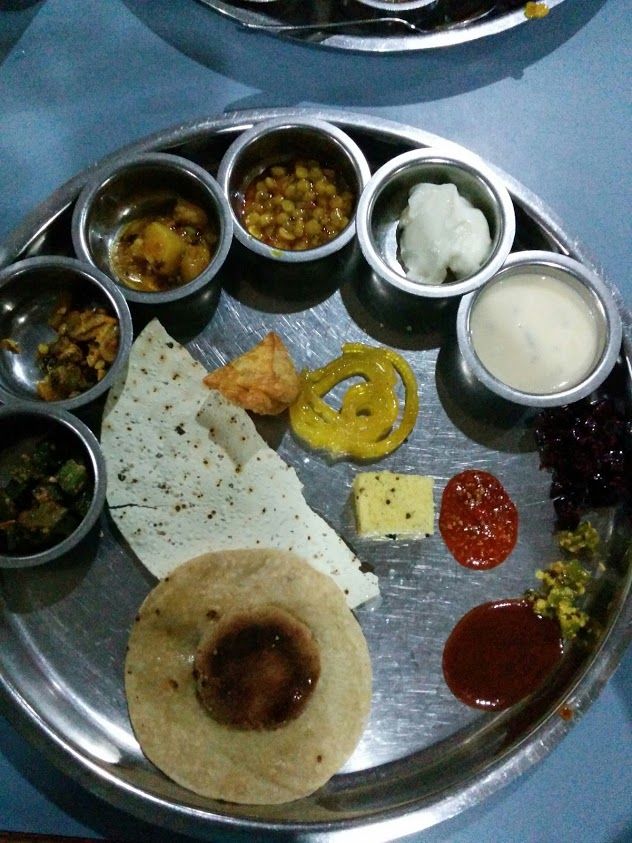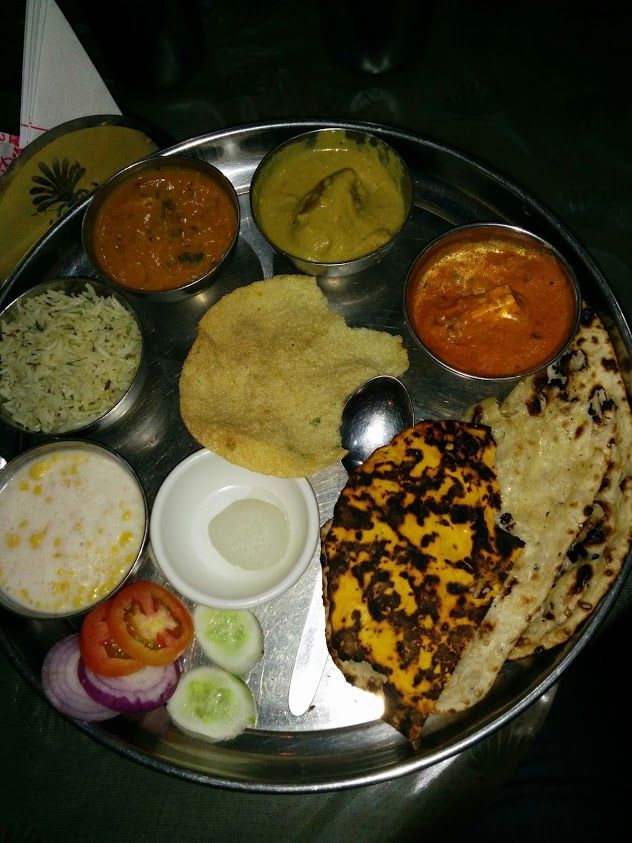 With this, we completed our trip to Rajasthan and back to our normal life after spending 8 days.